Ashe
Released on April 29, 2019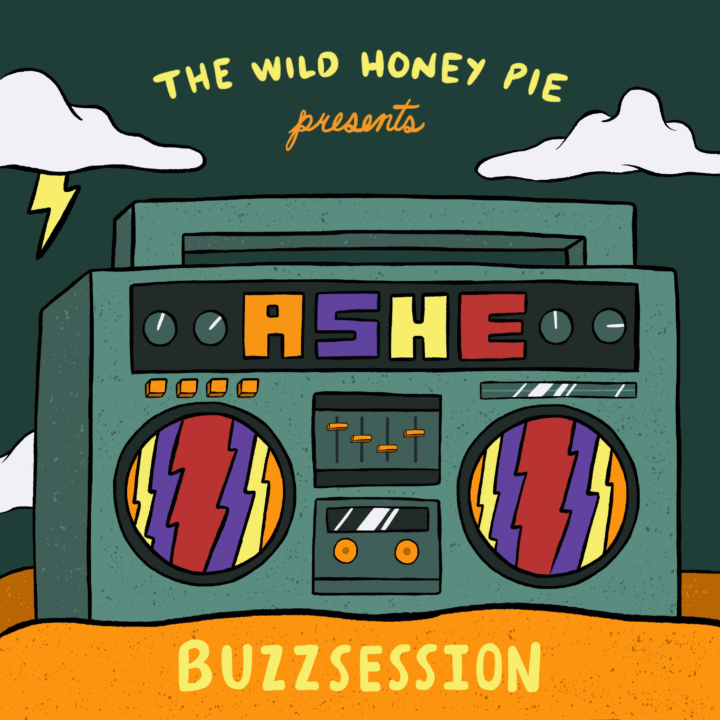 California native Ashlyn Wilson, better known by her musical moniker Ashe, has been turning heads with her ability to blend modern pop writing with vintage vocals. As a Berklee College of Music graduate, Ashe has gained international exposure as a songwriter and jazz vocalist. She has since worked to combine her experiences, creating a style and persona that is truly unique.

She quickly gained notoriety in the electronic music scene after collaborating with the likes of Louis the Child, Whethan, Shaun Frank, Ben Phipps and many more. After accumulating more than 40 million Spotify streams, several #1 spots on Hype Machine's playlist and charting #1 on the Spotify Global Viral 50, Ashe inked deals with Mom + Pop, SONGS music publishing and Paradigm to release her debut solo track "Used to It". Since then, she has spent her time creating pop-oriented, poignant tracks like, "Wrong Side of Myself" and "Choirs," which were both featured on her 2018 seven-track EP The Rabbit Hole. 
 
In her Buzzsession, we get to experience a more stripped down, vulnerable version of The Rabbit Hole hits, which are usually paired with bombastic trumpets, whistles, and orchestral arrangements. While seated at a grand piano, Ashe shows off her lyrical prowess in "Wrong Side of Myself." As she sings out, "I just keep driving me crazy / Everyone's trying to save me / They're all on my side but / I'm on the wrong side of myself," we feel the weight of her powerful words. In the following song, "Choirs" her retro, crooning style is the vehicle that allows her to dive into themes of self-acceptance and confidence. During this live session, her songs drip with compassion as we follow her down the rabbit hole, to an emotionally intimate wonderland.