Alice Phoebe Lou
Released on December 11, 2018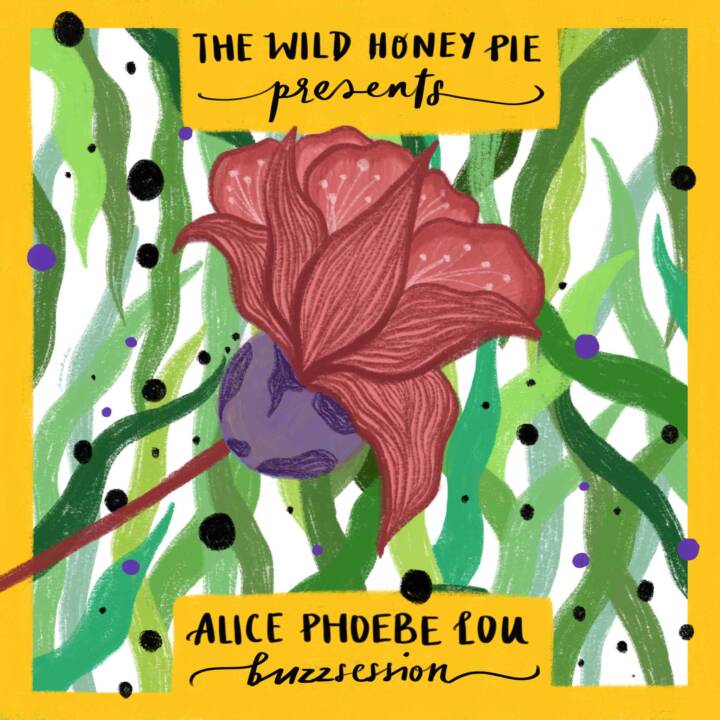 A traveller and musical story-teller, Alice Phoebe Lou is naturally drawn to performing in unconventional venues. A planetarium tops her list as the most otherworldly of spaces she has played, but inside the terrarium-like setup of Brooklyn studio Banyan Studios, Alice is reconnected to the earth. In this Buzzsession, director Brenna Perez juxtaposes the dark tone of Alice's music with the bright surroundings to balance the set's ethos. Alice's soulful, and at times quivering, vocal lines are expanded upon by the two members of her band (Daklis and Ziv) who accentuate the emotional weight through their contribution of drums, keys and bass. 
In the natural light of the room, her blues-saturated song "Grey" is illuminated, and its bleakness is transformed from suffering to passion. In the song's aching admission of pain, it grounds itself as protection against Alice's "soul's decay." "She," the livelier of the two songs Alice performs, glows in this session. Stretching and reverberating, her voice reaches upwards like the plants surrounding her, relevant even more so as it is in part a plea for the care of the Earth ("Greed had taken the trees away"). A song of movement, Lou repeats, "She said, 'I wanna go to Mars,'" as she dances with her guitar. You can join us for a moment as we catch a song which begs for adventure and an artist who takes us there. 
Huge thank you to Sonaksha Iyengar for this incredible illustration! We love just how well it captures the essence of this flora-filled Buzzsession. She is an illustrator, writer and artist working primarily through digital art, lettering and watercolor. Her work has been featured across the globe in platforms like Buzzfeed, Design Taxi, Al Jazeera, Huffington Post, Mashable, The Hindu, My Modern Met, The Mighty, Metro and The Ladies Finger among others.