Alice Boman
Released on August 27, 2018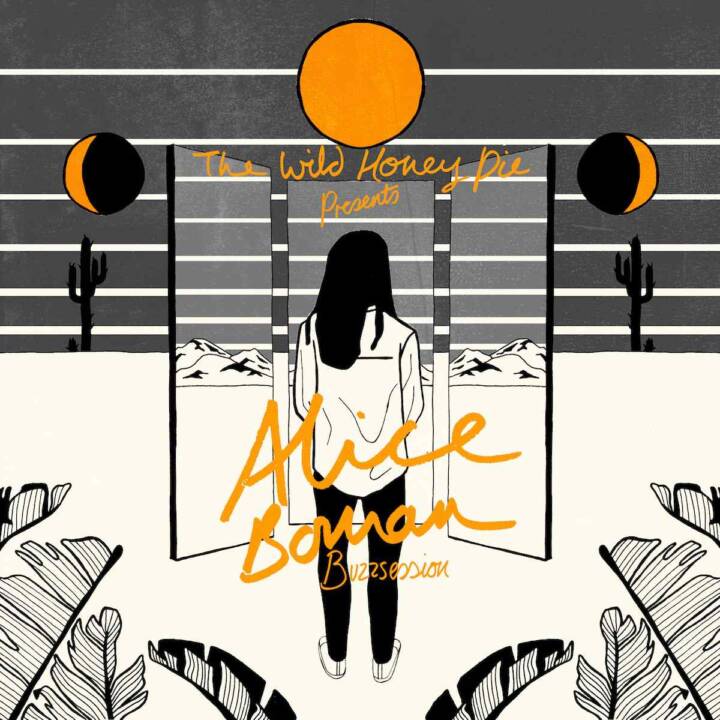 Singer-songwriter Alice Boman doesn't attempt to mask the slight touch of her native Swedish accent in her music and gives us a Buzzession that embodies her intimate songwriting beautifully. Shot at Mophonics in Manhattan and directed by Emmett Kerr-Perkinson, these videos are quietly haunting. With her back turned to us for both "End of Time" and "Dreams," the only glimpse into the performance is through mirrors. Boman started off as a bedroom musician, never expecting anyone to hear her entrancing soundscapes. When listening to any of her music, we are witnessing an incredibly private, personal moment with her deepest emotions.
Her songs are almost reminiscent of Lana Del Rey's dreamy storytelling quality, just stripped down to the most gentle essentials and with a stronger melodic intent. She's created such a captivating persona with her music, a persona she likes to differentiate from the everyday Alice Boman. In these bizarrely intimate videos, though, we catch a glimpse of what seems to be the private, bedroom Alice, even if it's only through the lens of shattered mirrors that disembody her face and her hands from the figure that pays no attention to us at all.
The idea behind "Dreams" may not be a groundbreaking one, but it's one that cannot be sung enough. It's easy to forget how to hope for something better, and this melancholy tune contradicts itself and optimistically moves towards an uncertain but hopeful future. "End of Time," on the other hand, reminds you that, "No one can save you / From the dark," and immediately promises that, "I will hold you / When things fall apart." These songs complement each other perfectly.
---
---
---
---
---
Production Coordinators
Marki Yaccino
Robert Ravenscroft
---
---