Buzzing Daily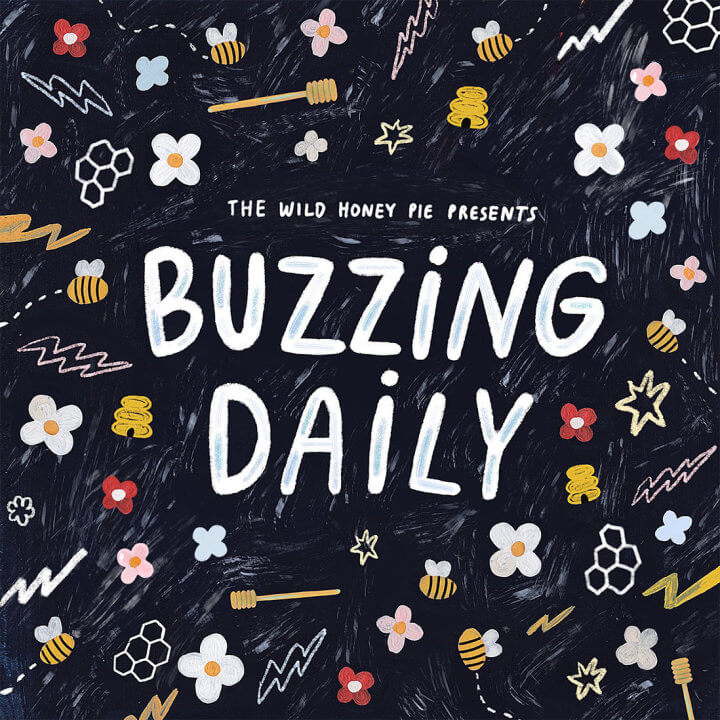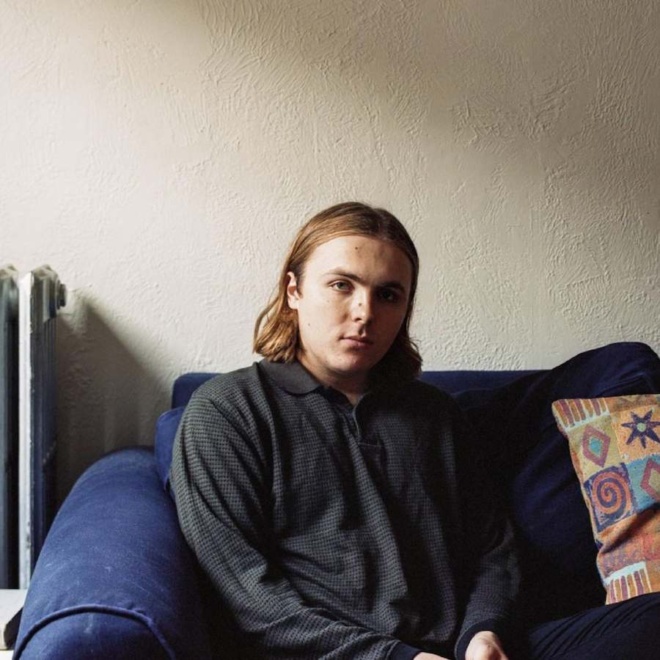 Will Orchard - Smoke Alarm
---
Opening with a gleaming piano that heightens Will Orchard's natural sense of magic, "Smoke Alarm" is just one of the several sweetly euphonic tracks on the Boston-based folk artist's latest release, I Reached My Hand Out. Soon diverted from focus, the nearly iridescent piano falls behind a gentle and welcoming acoustic guitar that echoes around Orchard's contemplative lyrics. The track ruminates on attachment and even obsession with people we don't actually know, creating preconceived notions that they are not guaranteed to fulfill. Orchard steps back to recognize his role in perpetuating an unachievable fantasy and realizes that our expectations can't be met if we aren't able to communicate them. As he describes "the pain of not knowing what to say," the track resolves into a cathartic instrumental break—the introduction of a mellow drum machine signifies a wistful turning point into self-realized understanding. As the words return, a sense of intimacy washes over the track; the subdued second verse is scattered with delicate swells of piano before building into an outro that is as enchanting as it is emotional. Among the collection of heartfelt tunes presented on the record, "Smoke Alarm" is just a glimpse into the vulnerability and awareness that Will Orchard attains on I Reached My Hand Out. Photo by Tim Ryan.
—
Jenna Andreozzi
on May 19, 2021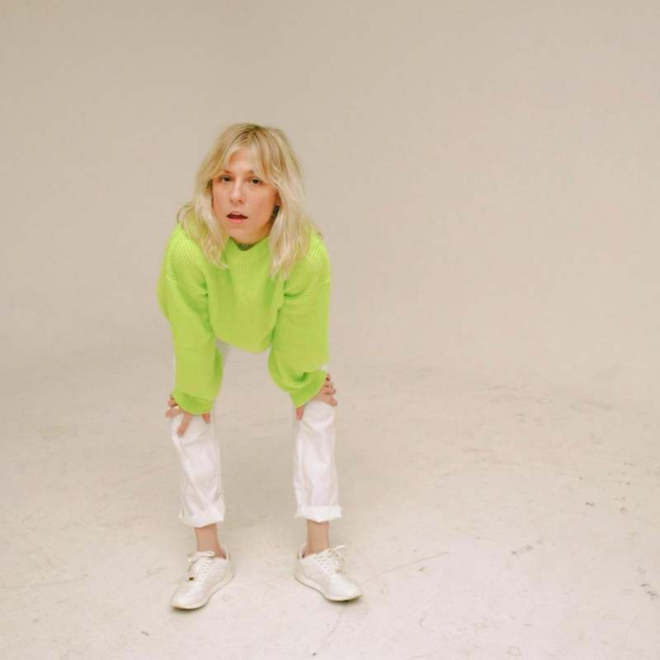 GOLDEN - Never Too Late
---
GOLDEN's "Never Too Late" is tender, intimate and sprinkled with optimism. Warm keys welcome you into the track, and Bailey Cooke's melodic voice rises from the depths not long after. Harmonies pour out like ripples in a pond where you see your reflection for the first time in who knows how long. The lyrics look self-destructive habits in the face, caress their cheek and say, "It's never too late to find a way out"—no judgment, just a gentle reminder that there are lighter things out there for you. Suddenly invigorated, the second verse grips your hand and takes off running. Percussion that snuck in without you noticing like motivation after months of numbness. Everything clicks into place. If you want out (and you really do) it's never too late to find the way. And it's never too early to start looking, either. Photo by Kevin Condon.
—
Allison Hill
on April 9, 2021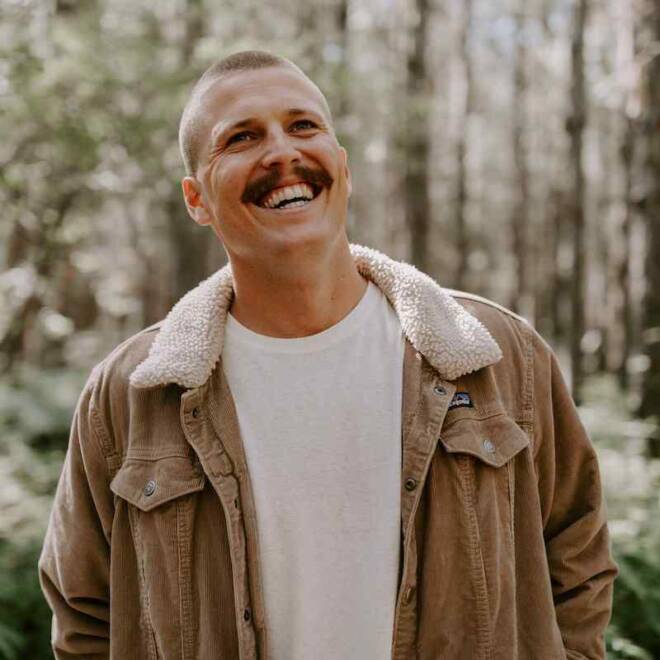 Ziggy Alberts - getting low
---
Doubt and emotional fatigue can become a burden when coupled with something as unsettling as prolonged loneliness, whether that comes by choice or not. With rushes of acoustic percussion and gentle inquisition, each second of Ziggy Alberts' "getting low" illustrates the feeling of becoming distant from purpose. Just one of the twelve intimate tracks featured on Alberts' latest record searching for freedom, "getting low" moves through a story of idle longing into a place of delicate self-affirmation. The body of the track incorporates soft, elegant harmonies that work to bring a sense of warmth to its patient and sincere lyrics. Before diving into a dynamic outro, the song poetically fixates on how solitude can impact intimate connections, professing that "nothing makes me feel alone like when I can't see the difference in being with someone and somebody." An outpour of trumpets and strings emphasizes Alberts' lyrical affirmations as the song moves towards closure, creating an immersive sonic landscape of elevated potential, laced with bravery, strength and hope. Albert's delves into the complexity behind a developing relationship with self-love on his exploratory seventh record, and akin to the other impassioned tracks in this collection, "getting low" chooses persistence when faced with imminent seclusion. Photo by Janneke Storm.
—
Jenna Andreozzi
on April 8, 2021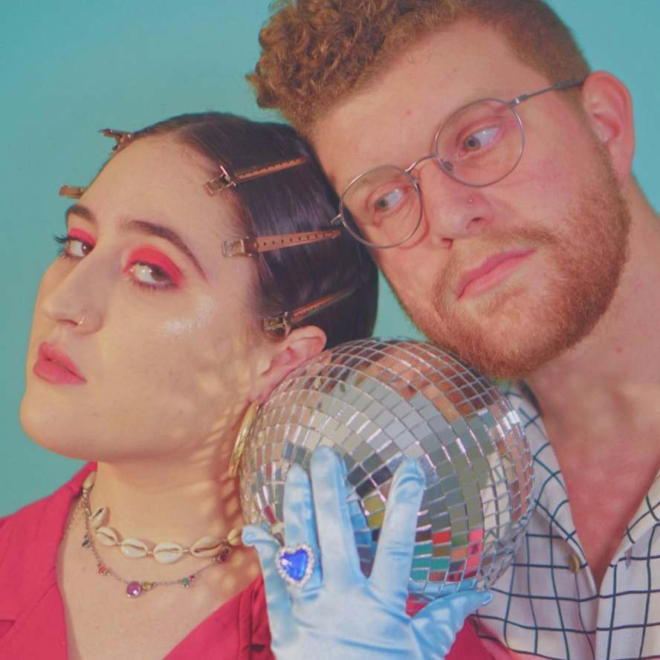 Fake Dad - Listen
---
We're all stressed and overwhelmed with life, and if there's anything we learned during the isolation of the pandemic, it's that being alone and forced to face yourself leads to anxious thoughts and a heightened need to create. The latest song from the Brooklyn-based duo Fake Dad captures both that anxiety for the future and craving for it all at once through delicate sonic layers.
As the song starts, you first hear from a child's voice talking about wanting to be supernova. It's an all-too-relatable childlike desire to be remembered and seen, like a "really really big star up in space." Andrea de Varona then descends in with soulful lyrics that sing not only to that desire but the anxiety that comes along with it. Almost somberly, the lyrics highlight the fear that any accomplishment will be followed by losing oneself or the spark that started it all: "I listen and hope to hear / How to make it and keep from breaking everything I make." Simple, wispy and emotional, Fake Dad creates the perfect song for a slow morning or a late night. Photo by Lady Gleep.
—
Monica Hand
on April 8, 2021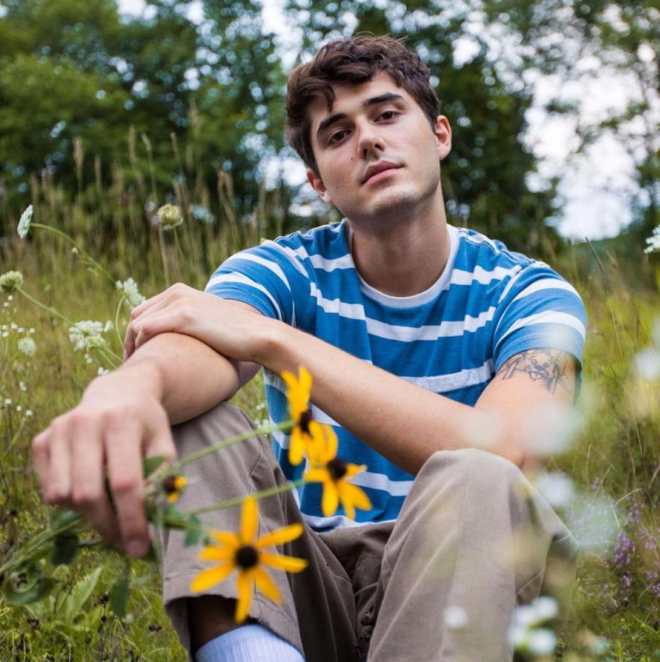 Homeschool - Smartest Man (feat. Samia)
---
"Smartest Man" is an indie rock anthem of existential proportions. It is the second release from Homeschool, the solo project of Tom D'Agustino, formerly the lead singer of Active Bird Community. Over layered guitars and loose drums, D'Agustino sparks complex thoughts through deceptively simple phrases, like how and why we make the decisions we do in life. If one choice has the power to change not only our world but the worlds of those we love, why don't we do things differently at certain times? ("No matter what you do / It's like the whole world / Is doing it too"). With this magnitude at our fingertips, it's amazing we don't recklessly seize every day by doing the wildest things just to feel alive, for which D'Agustino has some ideas: "I wanna go diving / Or get struck by lightning / So I can feel the current in my hands." Yet so often we find ourselves stuck in patterns or monotony we can't break, away from those we love. Featured after the first chorus, Samia laments on this idea: "Mom asked me / Can you come back home / I said I wonder whether that's a question." Her vocals nestle perfectly into the pensive track before she and D'Agustine unite for one final towering chorus that will leave you wanting to climb the nearest mountain while calling your grandparents. And maybe by the time you hike back down, you'll remember you're always one choice away from changing your life. Photo by CJ Harvey.
—
Heddy Edwards
on April 7, 2021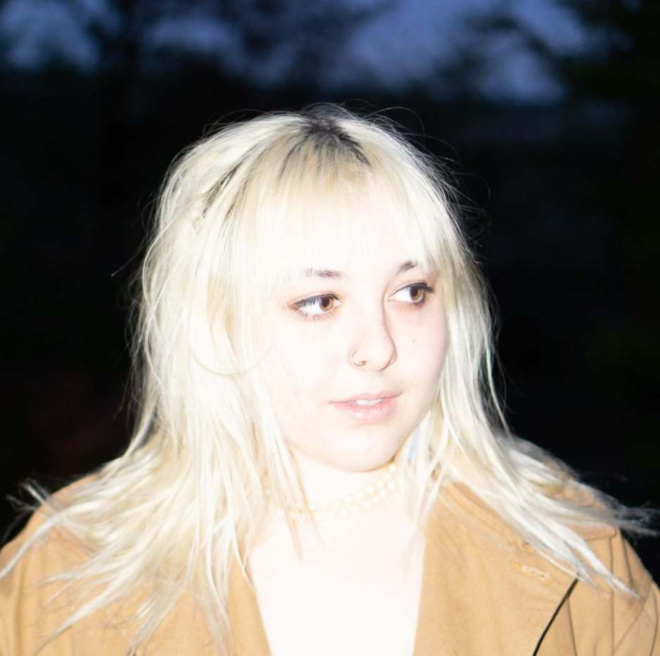 Annie DiRusso - Nine Months
---
With sharp, striking honesty, Annie DiRusso crafts the kind of letter we all write to our exes but never have the guts to send in her latest single "Nine Months." The instrumentation is textured, vigorous and emotionally charged, mirroring the build-up of anger represented in the lyrics. Through words, the song chronicles everything from the couple's first meeting ("The first thing you said the night we met is I was beautiful") to the fiery, impassioned fallout that results from a bad breakup ("I took my time now I know what it was / So don't you ever say we were in love / You ruined my life for nine fucking months"). Arguably, the most important—and impactful—lyric of the song arrives in the chorus, as DiRusso devastatingly sings, "And every time I think of you / I hate I didn't run away / Cause I never thought / I'd be the girl who stayed." As everyone who has been in a toxic relationship knows, no one ever thinks they'd stay in a miserable relationship until they find themselves in that very situation. By offering up this relatable story, though, DiRusso will certainly make a lot of people feel that they aren't alone. Listen to "Nine Months" wherever you stream. Photo by Lily Lee.
—
Paige Shannon
on April 7, 2021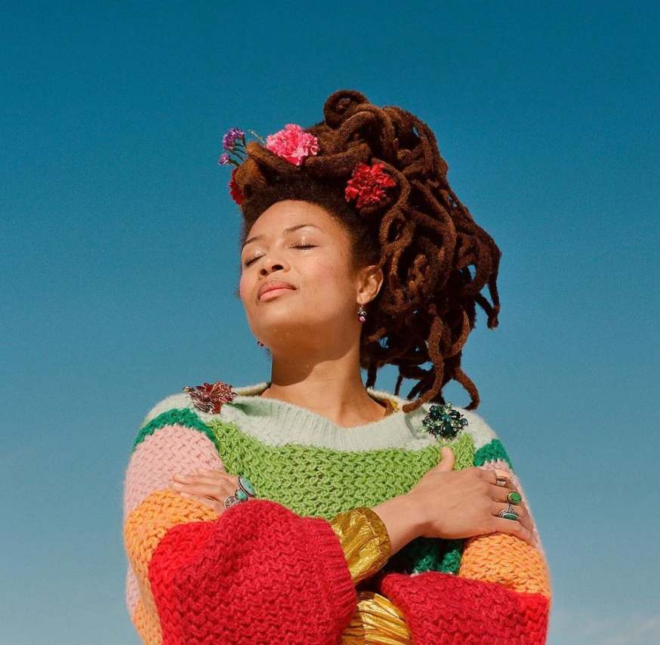 Valerie June - Stardust Scattering
---
"Stardust Scattering" opens heralded with drums that come closer and closer until they settle underneath gentle rhythm guitar and fade into a background pulse. It sounds like a summer rainstorm, percussive taps on roofs and window panes turning into song as the stream of raindrops becomes steadier and heavier. Valerie June's voice layers on itself in ethereal harmonies, like a cool breeze bringing in momentary relief from August heat. Twinkling keys drop in like raindrops in a puddle. Swelling brass begins to ebb and flow like thunder, rolling close then far again. The track sits somewhere between sorrow and euphoria, with the lyrics delicately touching loss as often as buoyant optimism. Joy is nestled among grief, like stars in the middle of the desert: shining, hopeful and also so far away. It's a beautiful addition to Valerie June's latest album, The Moon and Stars: Prescriptions for Dreamers, out now via Fantasy Records. Photo by Lelanie Foster.
—
Allison Hill
on April 6, 2021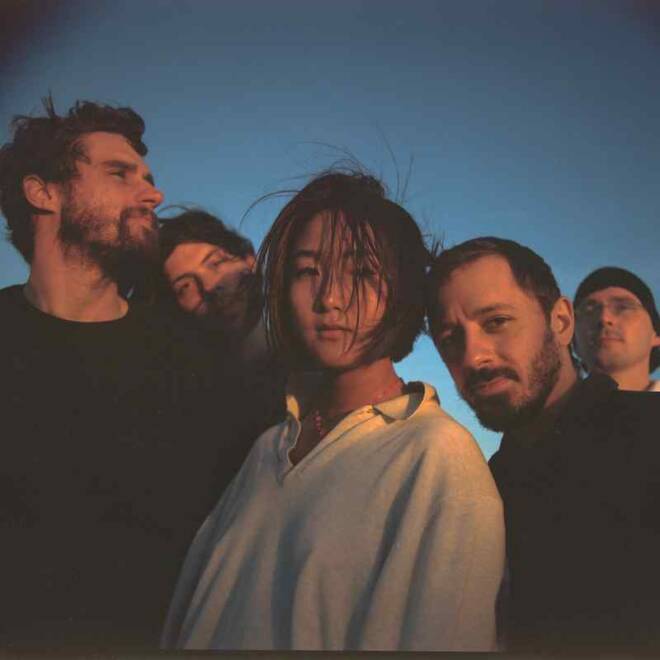 Lightning Bug - The Right Thing Is Hard To Do
---
"The Right Thing Is Hard To Do," the latest offering from New York-based, indie-rock group Lightning Bug, is a sprawling tune full of warm and honest moments. From the start, the track feels bigger than the confines of a pair of speakers. The towering guitars and singer Audrey Kang's tender yet confident vocals bring the country-adjacent track to Grand Canyon proportions. Within these confident vocals, Kang is calling for fundamental change within the world she sees, "The right thing is hard to do / When you've got so much to lose / Still in fear, it's hard to move / When you've got so much to prove / Doubt / Ebbs and flows / Well, I'll let it flow," questioning whether we really ever know if the right thing is being done.
"The Right Thing Is Hard To Do" is the lead single from Lightning Bug's upcoming album, A Color Of The Sky, out 6/25 on Fat Possum. Photo by Ingmar Chen.
—
Jonah Minnihan
on April 6, 2021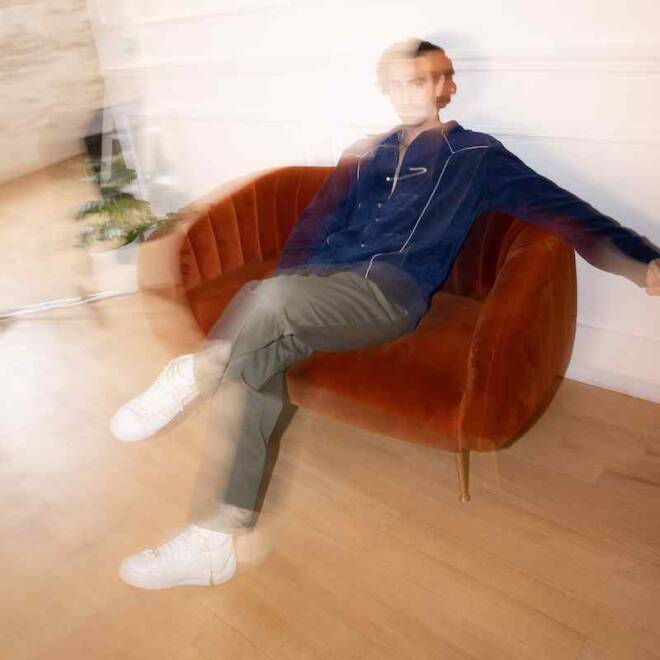 Jesse Gold - R.I.P.
---
The funniest part about putting in work to improve oneself is that you rarely notice the fruits of your labor until someone else points it out. Those small steps that have to be taken every day to reach a goal are invisible to the outside world, but once that change is made more evident, it can be startling to look at just how much has altered in the process. Jesse Gold's newest single, "R.I.P.," is a slinky pop-leaning statement piece about the musician taking pride in how far he's come, both as an artist and a person. His smooth tenor is a fitting match to the bouncy synths and funky bassline that accompany him, and the earworm melody that serves as the track's centerpiece belies a natural pop sensibility. The confidence and comfortability that Jesse has cultivated are apparent in his delivery throughout, and that extra degree of assuredness acts as an effective reinforcement of the track's core message: if you believe in yourself and put in the time, the end result will always be something you can take pride in. Jesse's debut EP, Stupid Hours, is being released on May 7. Photo by Arman Saturday.
—
Alec Bollard
on April 2, 2021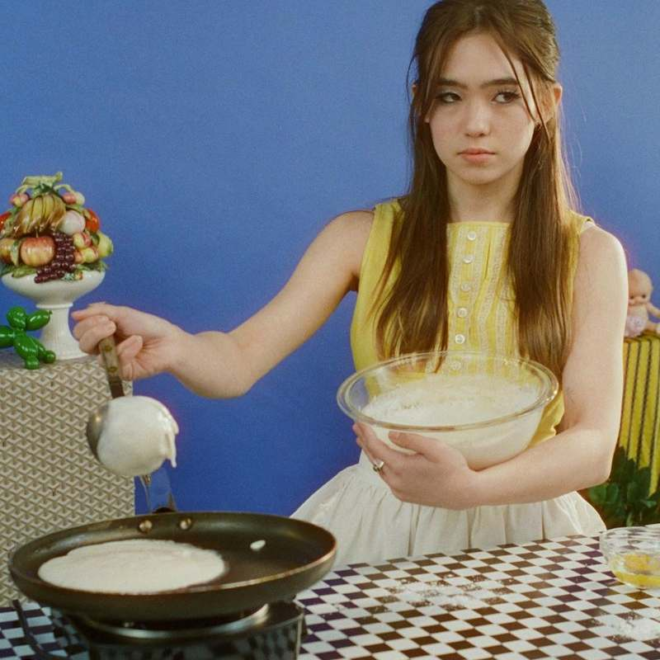 Chloe Berry - Breakfast
---
It's rise-and-shine with Chloe Berry's charming new single "Breakfast." The twenty-year-old NYC artist cooks up a delightful bedroom pop treat filled with bright guitar strums, syncopated drum beats and hazy vocals à la Frankie Cosmos, Clairo or beabadoobee. "Breakfast" serves as a single for her upcoming EP, Blueberry Jams and makes for an endearing and easy listen—but much like Berry's music, it also packs a good punch. The song, while structurally simple, also manages to be quite unpredictable. The combination of retro background vocals in the style of 50s pop, its swift rhythm changes and overall low-fi textures makes the whole track shine and come alive.
Berry now records with her partner and producer Sam Poon (aka Spoonuel) but says she's been making music since she was seven years old—and it shows. She's a gifted songwriter and has the kind of sharp, smokey voice that can easily translate beautifully on stage. As an upcoming artist, Chloe Berry is one to definitely look out for. Photo by Sam Graff.
—
Alejandro Veciana
on April 2, 2021