Buzzing Daily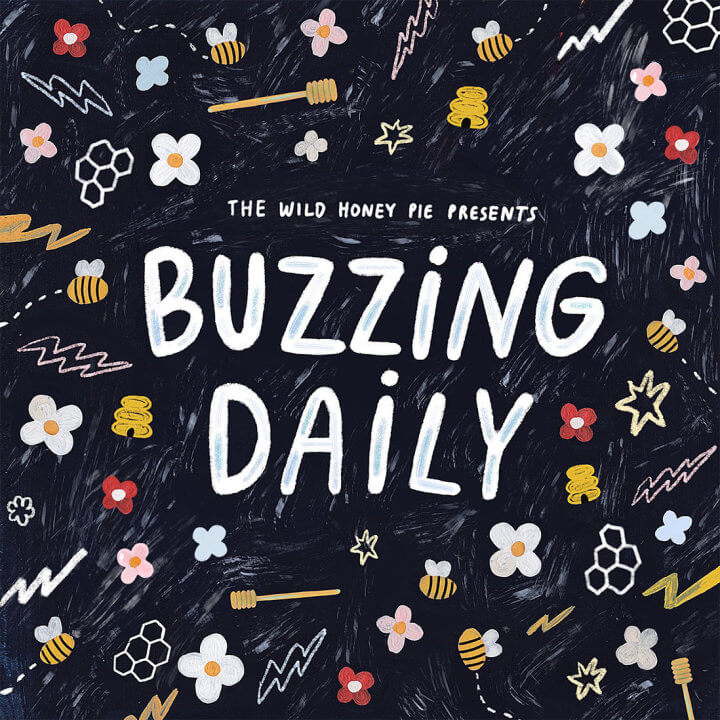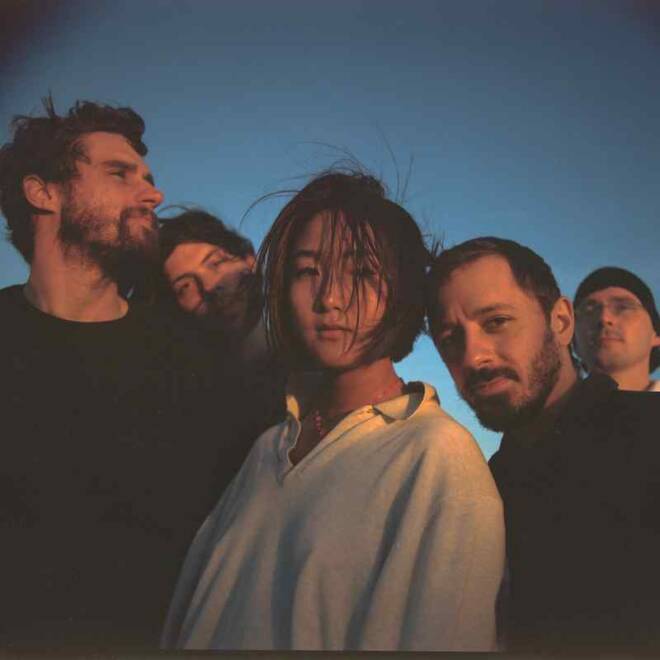 Lightning Bug - The Right Thing Is Hard To Do
---
"The Right Thing Is Hard To Do," the latest offering from New York-based, indie-rock group Lightning Bug, is a sprawling tune full of warm and honest moments. From the start, the track feels bigger than the confines of a pair of speakers. The towering guitars and singer Audrey Kang's tender yet confident vocals bring the country-adjacent track to Grand Canyon proportions. Within these confident vocals, Kang is calling for fundamental change within the world she sees, "The right thing is hard to do / When you've got so much to lose / Still in fear, it's hard to move / When you've got so much to prove / Doubt / Ebbs and flows / Well, I'll let it flow," questioning whether we really ever know if the right thing is being done.
"The Right Thing Is Hard To Do" is the lead single from Lightning Bug's upcoming album, A Color Of The Sky, out 6/25 on Fat Possum. Photo by Ingmar Chen.
—
Jonah Minnihan
on April 6, 2021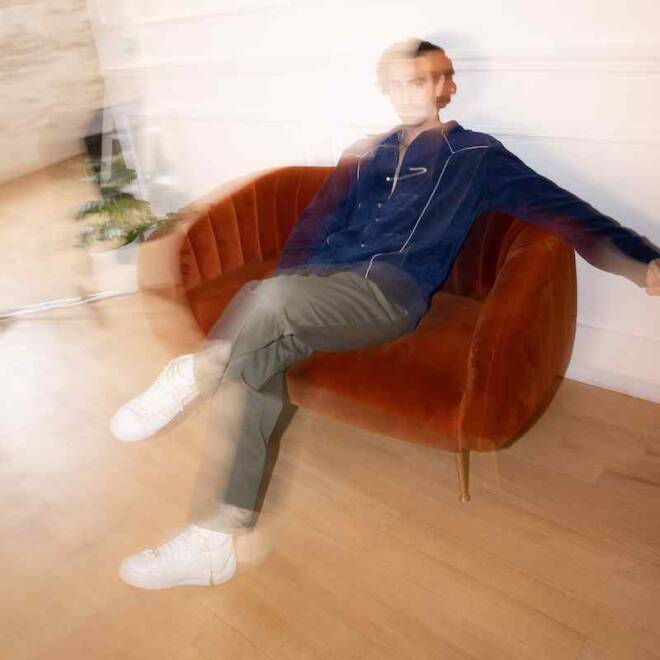 Jesse Gold - R.I.P.
---
The funniest part about putting in work to improve oneself is that you rarely notice the fruits of your labor until someone else points it out. Those small steps that have to be taken every day to reach a goal are invisible to the outside world, but once that change is made more evident, it can be startling to look at just how much has altered in the process. Jesse Gold's newest single, "R.I.P.," is a slinky pop-leaning statement piece about the musician taking pride in how far he's come, both as an artist and a person. His smooth tenor is a fitting match to the bouncy synths and funky bassline that accompany him, and the earworm melody that serves as the track's centerpiece belies a natural pop sensibility. The confidence and comfortability that Jesse has cultivated are apparent in his delivery throughout, and that extra degree of assuredness acts as an effective reinforcement of the track's core message: if you believe in yourself and put in the time, the end result will always be something you can take pride in. Jesse's debut EP, Stupid Hours, is being released on May 7. Photo by Arman Saturday.
—
Alec Bollard
on April 2, 2021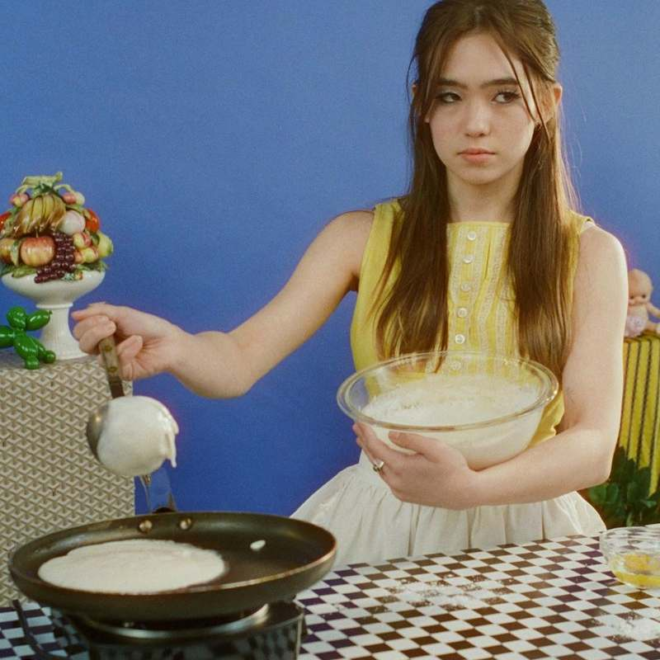 Chloe Berry - Breakfast
---
It's rise-and-shine with Chloe Berry's charming new single "Breakfast." The twenty-year-old NYC artist cooks up a delightful bedroom pop treat filled with bright guitar strums, syncopated drum beats and hazy vocals à la Frankie Cosmos, Clairo or beabadoobee. "Breakfast" serves as a single for her upcoming EP, Blueberry Jams and makes for an endearing and easy listen—but much like Berry's music, it also packs a good punch. The song, while structurally simple, also manages to be quite unpredictable. The combination of retro background vocals in the style of 50s pop, its swift rhythm changes and overall low-fi textures makes the whole track shine and come alive.
Berry now records with her partner and producer Sam Poon (aka Spoonuel) but says she's been making music since she was seven years old—and it shows. She's a gifted songwriter and has the kind of sharp, smokey voice that can easily translate beautifully on stage. As an upcoming artist, Chloe Berry is one to definitely look out for. Photo by Sam Graff.
—
Alejandro Veciana
on April 2, 2021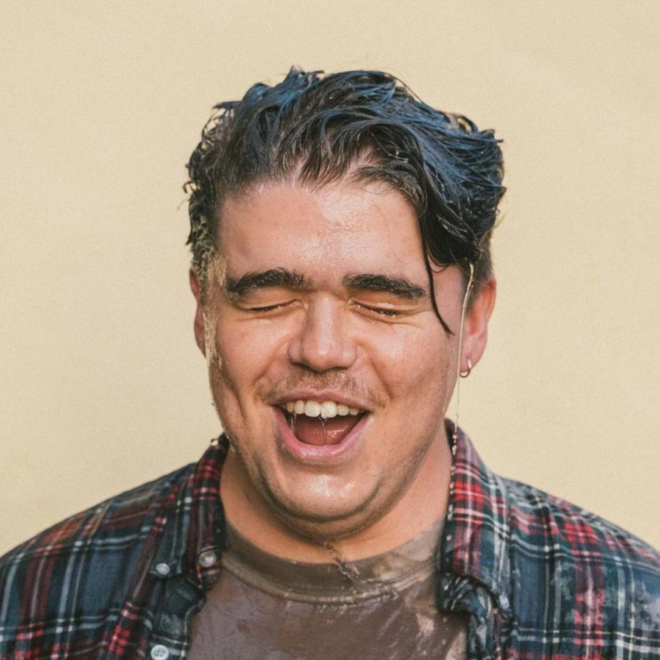 Ethansroom - Tides
---
"Tides," a new release from Ethansroom (solo project of William Ethan Fortenberry) is a sonic letter to everything we know we shouldn't think about yet find ourselves ruminating upon regardless ("Shouldn't think about it / But I'll do it anyway / I'll just start from / Further back / So I don't get carried away"). The cyclical track mimics its title, with layers of banjo, guitar, mellotron, soft synths and steady drums churning over Fortenberry's gritty-yet-smooth vocals. The atmosphere of the track—similar in feel to acts like Novo Amor and Adam Melchor—recalls days much like those now in early spring, that stretch further their hours of light over the horizon, making amber shadows on our walls. As the world warms, we feel nostalgic for summer suns past, and we push these thoughts away during daily monotony until we are alone under the moon and free to dream ("I'll come back at the crescent / Give it another try"). In all its soft-glowing edges, "Tides" reminds us that sometimes there's a reason we can't stop thinking about something, a lesson there to learn—we just may not grasp it until the tide turns over and we start anew. Photo by Landon Edwards.
—
Heddy Edwards
on April 1, 2021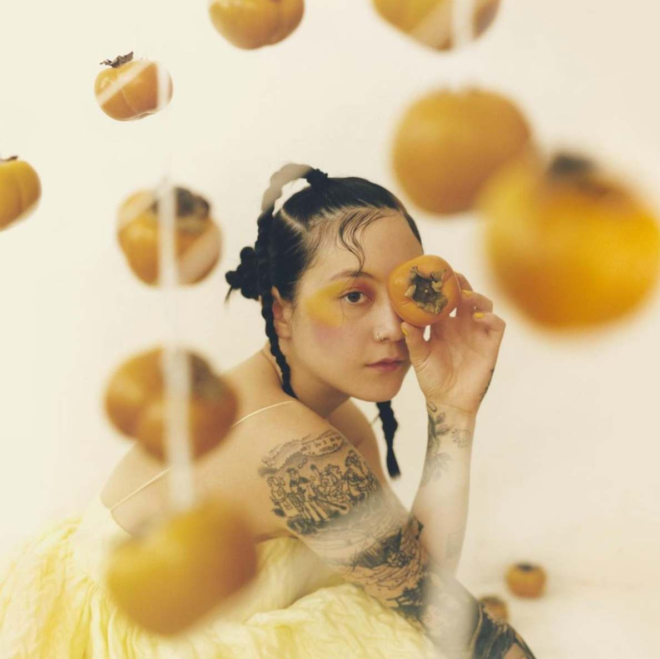 Japanese Breakfast - Be Sweet
---
The first single off of Japanese Breakfast's forthcoming third studio album Jubilee, set for release on June 4, "Be Sweet" sets the tone of upbeat optimism, finding joy and freedom in forgiveness. In "Be Sweet," singer/songwriter Michelle Zauner explores the courage it takes to be honest with oneself, to swallow one's pride, to own our desires, and to have faith in their manifestation and, ultimately, to forgive. The Seoul-born, Oregon-raised, Philadelphia-based artist masterfully fuses her own contemporary musical style with sparkling synth sounds reminiscent of the universal favorites of the 80s: think Thompson Twins, Tears for Fears, The Cure. In her ever-distinct vocal style, sweet in its own right, Zauner takes us on a journey of forgiveness—from being caught up in our feelings and overthinking the truth, to letting someone back in after they've recognized their mistakes, ultimately acknowledging that it's not too late, that the love there remains.
The song's title, "Be Sweet," appears as a command throughout the chorus, as Zauner declares over and over, "I wanna believe in you / I wanna believe in something," and the urgency of this mantra is profoundly felt. We all need something to believe in, and sometimes (or often) that comes with the risk of being hurt or let down. Despite all of that, "Be Sweet" is an ode to forgiveness and hope, and with both a memoir (Crying in H Mart) and a full-length album set for release in the coming months—and a light at the end of the pandemic tunnel for all of us—Zauner's optimistic sound on this track is extremely well-founded. Photo by Peter Ash Lee.
—
Maya Bouvier-Lyons
on March 31, 2021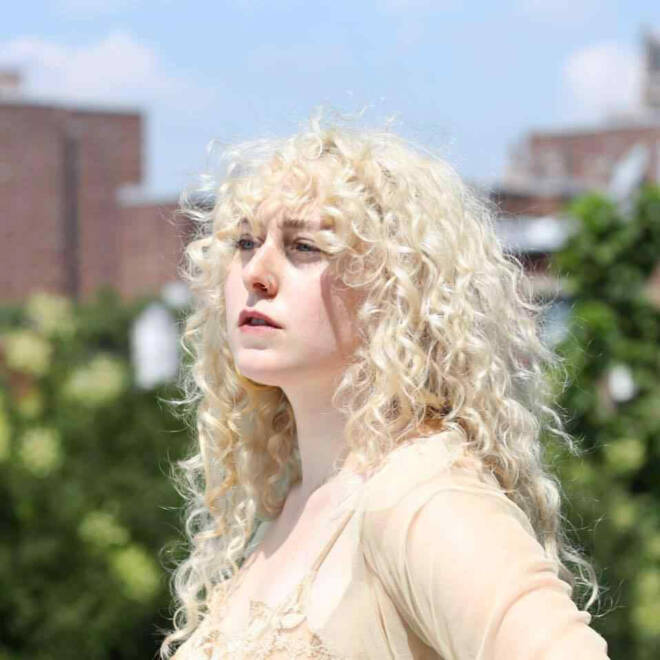 Juliet Quick - No Future
---
These are our Glass Years, and Juliet Quick courageously shares the story of our grieving generation through her latest EP of the same title. Minimalist stems ebb to build the surf-rock eulogy that is "No Future." Will love be enough "when the sea swallows us?" How defeating it is to be one person—one woman—with all of the love for our Earth mother and only some of the power it might take to save her. The feeling is immortalized here in crystalline synths, guitars that embrace and a voice reaching to be heard through the mix's gentle bellows. This is a stewardship serenade that grants permission for moments of silence while simultaneously inspiring action. Photo by Hannah Solomon.
—
Daphne Ellis
on March 31, 2021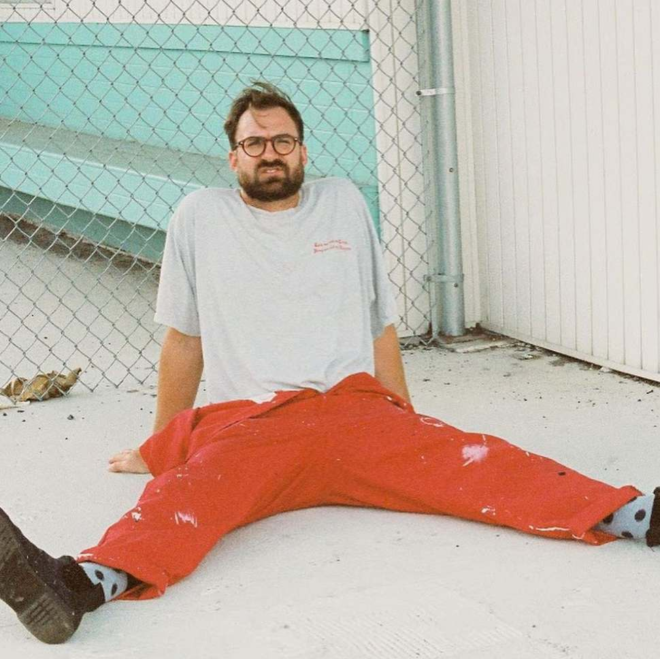 RILEY MOORE - gold
---
Gold carries a lot of warm connotations, of something pure and valuable and beautiful. It's among the softest of metals—easily flattened out into a delicate leaf, melted and reformed, or otherwise reshaped. It's highly sought after and valued by virtually everyone who holds it. Occasionally imitations arise, and some are sold as the real thing for how much they look alike. Love is likewise, or at least that's what RILEY MOORE hints in his newest single "gold." The whole track drips with vulnerability, from the gentle acoustic guitar texture to the yearning harmonica. The lyrics paint someone who yearns to be reshaped, smelt into something beautiful and valued, no matter how painful. After all, isn't it a sign of love how readily you can accept someone else's thoughts into your feelings and let them shape you? Couldn't love be alchemy, turning hearts into gold? Moore's warmhearted voice seems to hope so, spilling over with tenderness that is perhaps as undeserved as it is pure. The love bubbling under every syllable nudges up a wonderful thought to the surface. Maybe love is being tenaciously open to heartbreak, even when it is happening to you as you sing. Photo by Lauren Lundy.
—
Allison Hill
on March 30, 2021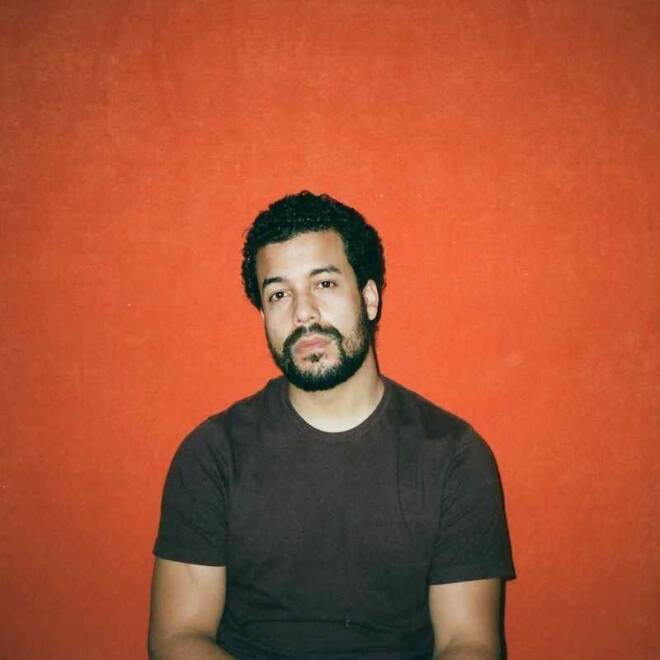 Mitch Davis - Bear The Cold
---
On his new single "Bear The Cold," Montreal-based musician Mitch Davis evokes funky vibes with a no-frills throwback track. Davis does impressive work as the sole instrumentalist on the song, marrying a bumping bass line with a propulsive four-on-the-floor drum beat throughout the crisp three-minute run time. Come time for the bridge, he even shows off his saxophone chops, complementing his other work without completely overshadowing the rest of the song. One could easily slip "Bear The Cold" into a mix of Rod Stewart, Sly Stone or Stevie Wonder without missing a beat, with the track easily carrying its own very-danceable groove. Over it all, Davis mourns a fracturing relationship and tries to look forward, giving new dimension to an otherwise uptempo track. It's a solid addition to your next quarantine dance party or future gathering, whether it's the groove you're after or perhaps Davis' melancholic musings. Photo by Kensey Crane.
—
Pablo Nukaya-Petralia
on March 30, 2021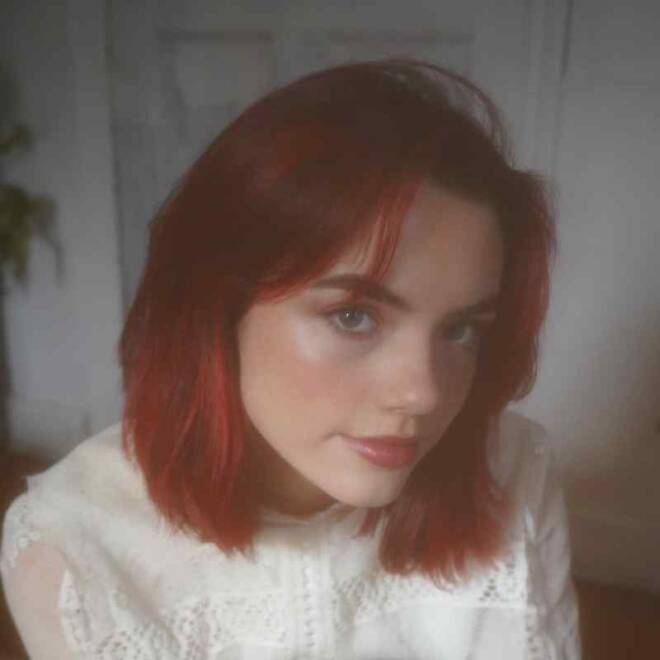 Genevieve Stokes - Parking Lot
---
Genevieve Stokes is the musical hero we've been waiting for. Honest ballads, peppy stories of heartbreak and new perspectives and narrating vivid memories through song are characteristics of the young musician's sound that we so love. The Portland, Maine native takes inspiration from artists like Maggie Rogers, Phoebe Bridgers, Bon Iver and Lorde, but it's her intimate recounting of memories that sets her sound apart from others. Highlighting "Parking Lot," a song of fantasy and longing from her debut album Swimming Lessons, released on March 5, Stokes sings of a relationship in the way that it existed and the way that she wished it existed. Internalizing feelings, Stokes discusses preserving a relationship by crafting protected memories in her own mind, becoming obsessive with another and creating visions of how she wished the relationship was: "But I'm making up stories, I'm making up you / All of the things that I wish we could do / And all of this time I wish that you knew / I've been thinking of you." Stokes' lyrical honesty and organic sound mixed with lo-fi piano, heavenly harmonies and smooth vocals emphasize empathy for her listeners. Photo by Abbie Pitre.
—
Keely Caulder
on March 17, 2021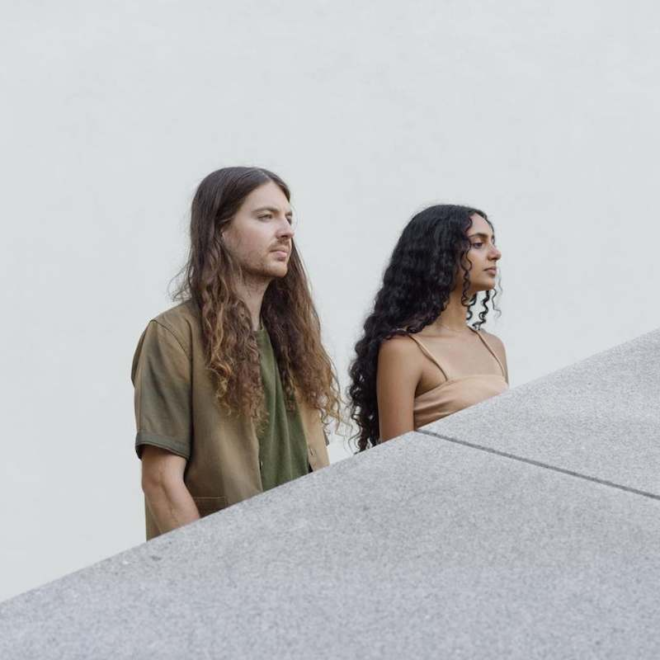 Junaco - Blue Room
---
The opening guitar on Los Angeles-based duo Junaco's latest single "Blue Room" is enough to instantly transport you to the seaside in your mind, even before the undulating and exquisite vocals of singer-songwriter Shahana Jaffer take hold. Accompanied by bandmate Joey LaRosa as well as Omar Velasco on lead guitar, Jaffer sings of the clouds of dawn and orange afternoons, coaxing us into a dreamworld while simultaneously instructing us not to "forget the ground below [our] feet." This is a tall order in the context of a song like "Blue Room," with its lush and lullaby-like oceanic instrumentals relaxing us out of our bodies and into our dreams. It seems almost a tease, telling us to stay grounded until we remember that to merge these two ways of being is the goal—to envision a "great escape" while embracing the awe and wonder of the beauty of our world. In meditation, we are asked to take note of our bodies while exploring our minds, freeing both from judgment in the present moment. "Blue Room" is a meditation on the merging of our dreams and our reality, encouraging us to stay present and appreciate all that we encounter in our earthly lives, while also allowing ourselves to dream. "Blue Room" is a lullaby and a wake-up call rolled into one.
"Blue Room" was produced by James McAlister (who has collaborated extensively with Sufjan Stevens and more recently, Taylor Swift), and was released on Side Hustle Records. As stunning and soothing as the auditory experience of "Blue Room" is the plant-filled sunlit slice of paradise depicted in the artwork accompanying the single. The image is a still from a virtual reality created by 3D artist Hyoyon Paik, who has said the song inspired "a virtual paradise where the plants dance, the sunlight reaches every corner, and lights glitter on the water." At a time when so many of us are longing to escape to another dimension and would love to bask in a peaceful paradise, Paik's virtual visuals and Junaco's soothing sounds invite us to do just that. Photo by Nicole Mason.
—
Maya Bouvier-Lyons
on March 17, 2021