Buzzing Daily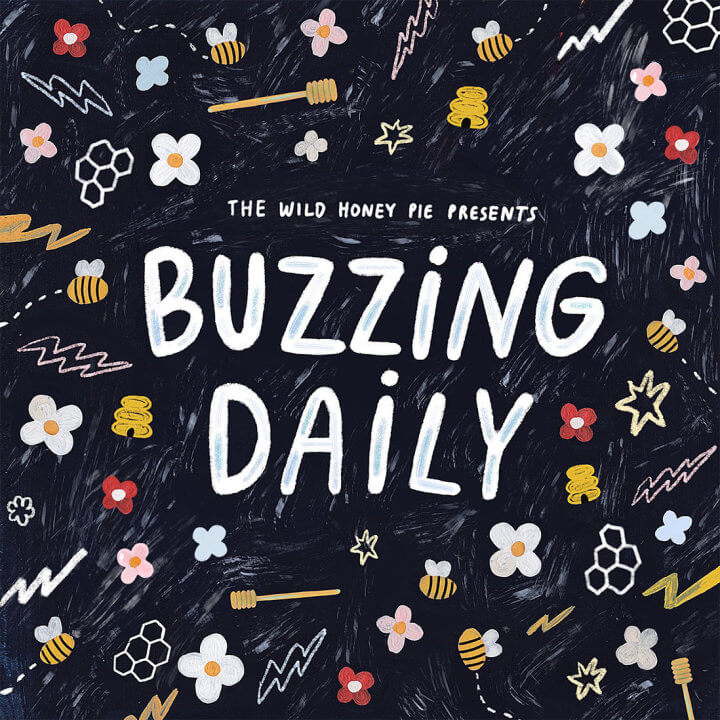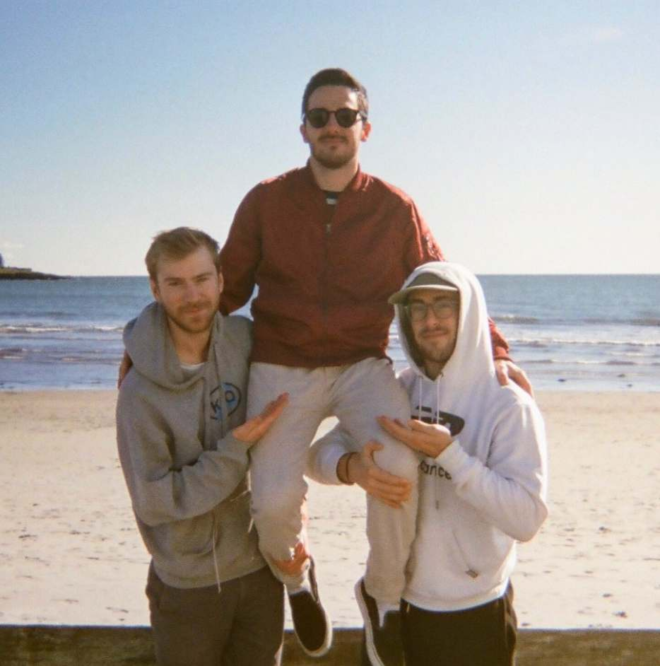 Tipling Rock - Karma
---
Usher in summer with Tipling Rock's newest single "Karma." The Boston trio makes music meant for beach trips and carefree summer days. It's upbeat and hazily optimistic with a sound that exists somewhere between the grit of The Growlers and the softness of No Vacation. They mourn the loss of love while celebrating the possibilities that come with it—singing, "yeah I'm stepping out / but I wish I had your shoulder / yeah I'm lonely now / but I'm wiser and I'm older." They comment on the cyclical nature of karma and loss over breezy melodies and subtle rhythms. It's the perfect addition to any summer playlist meant for dreaming of a time when we can romp around in the sun with our friends. The self-proclaimed beach pop band knows where their strengths lie and continue to put out songs that perfectly match their moniker. "Karma" is bittersweet in its undertone of sadness masked by hazy guitars and bright vocals.
—
Corey Bates
on June 18, 2020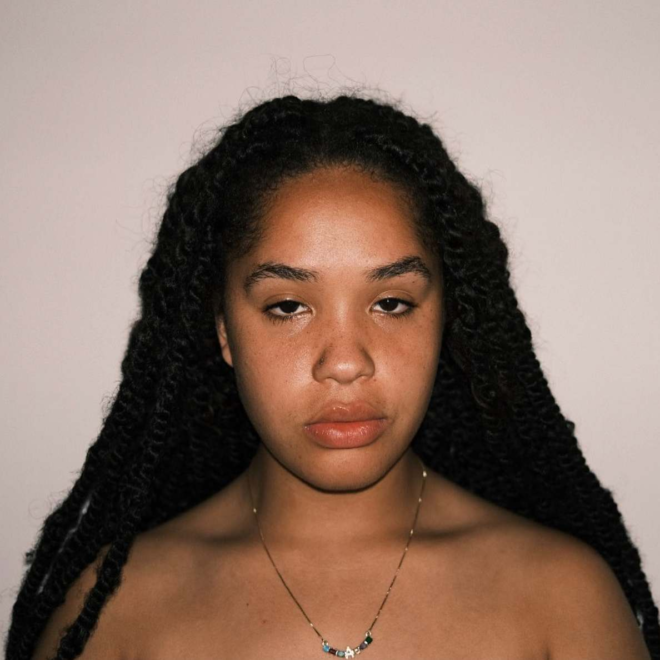 SOPHIETHEHOMIE - fall
---
Cabin Fever, the aptly titled 2020 EP from SOPHIETHEHOMIE, condenses a narrative arc into just three songs: "fall," "rise," and "end." "fall" is the first of these glimmering R&B gems, featuring vocals that float on a sparse arrangement, buoyed by a funky and addictive bassline. Butter-smooth keys hold down the easygoing track and seem to melt in the heat, marking it as the perfect addition to any summer playlist. In the chorus, SOPHIETHEHOMIE explores feelings of uncertainty in a relationship, singing, "Why you always have to put a weight on me? Always feel like you just put the blame on me." Her voice contains an undeniable sweetness, but it has a biting clarity as well; she speaks her mind with the unabashed self-assuredness of someone who knows that she deserves better. She also knows that your own advice is sometimes the hardest to follow, so in a brilliant move, she calls in a friend (or possibly her pitch-shifted subconscious?) to offer some words of encouragement and remind her that "You don't need nobody." It doesn't matter who she's trying to convince—you can't help but believe her. On her debut EP, SOPHIETHEHOMIE arrives with a clear and impressive vision, and I can't wait to see what's still to come.
—
Siena Ballotta Garman
on June 17, 2020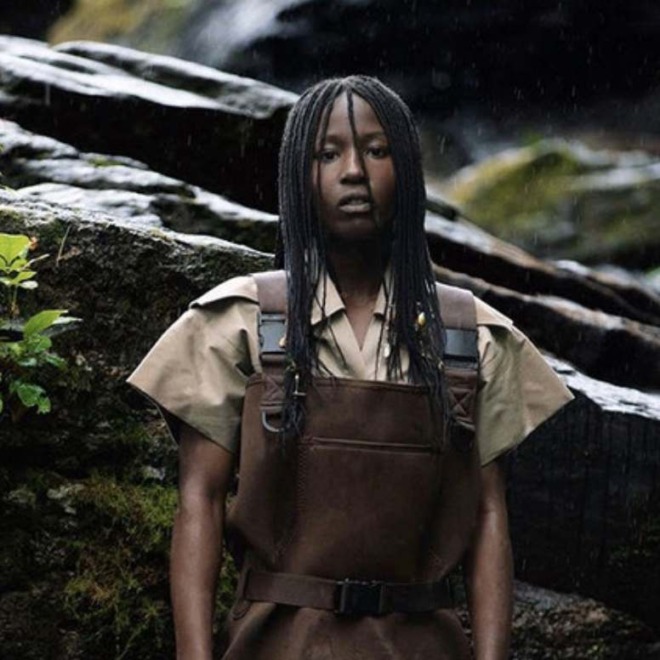 HAWA - IPHONE
---
HAWA's dreamy track "IPHONE" opens with a nuanced piano line and simple guitar accompaniment—it sounds soothing, smooth, and calm. But when you pay attention to the lyrics, they tell another story.  "I just wanna love someone / I don't wanna fight no more / You say you sick of all the lies / I don't know why I keep lying," she sings earnestly. At its most emotional points, "IPHONE" is a song about the push and pull of relationships, and both craving and fearing intimacy. The person she longs to be intimate with, however, does not seem to fully reciprocate her feelings. 
"I just wanna know if you'll be all mine / I can take it slow, I don't really mind" HAWA pleads to her lover, which sends the message that she would do anything for their approval. As she receives a phone call at the end of the song, it's not hard to imagine that it is her lover on the other line, ready to fight. "Fuck," HAWA mutters as her phone starts to ring. Instead of the actual phone call, we hear these lines repeated like a chant: "Leave me alone / Leave me alone, babe / Leave me alone" and "Is it alright? Is it alright? / You know I want peace and safety in my home." It seems that no matter what she says or does, the person she's in love with will never be satisfied. Listen to "IPHONE" wherever you stream.
—
Paige Shannon
on June 17, 2020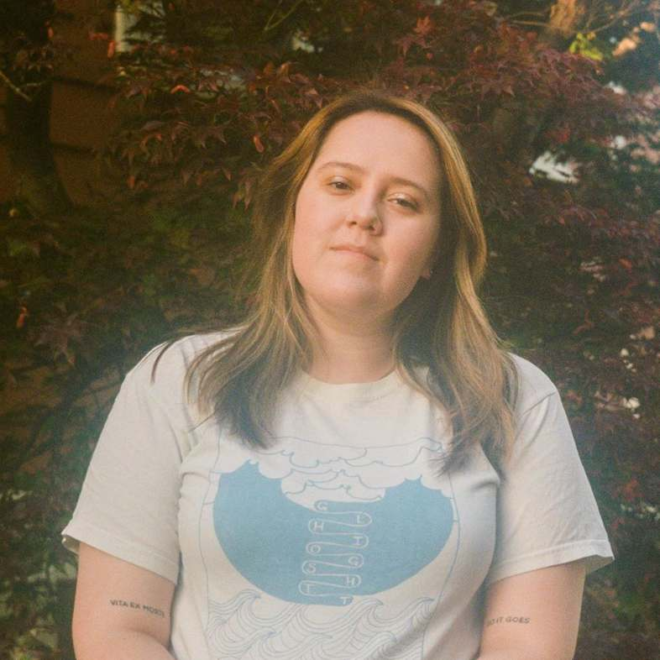 Carmen Canedo - How Can I Know You
---
When your admiration for someone is strong enough, there are moments when you can't help but step back in awe that you actually know them. Nashville's Carmen Canedo explores that feeling with an acoustic guitar and a folksy chorus of angels on "How Can I Know You." Like the musical setup, the lyrical scenes are powerful in their tender simplicity. With the right company, everyday activities like watching the clouds or sipping hot tea become vessels of tender significance. Your perception of temperature can even shift; suddenly, sitting on the icy ground is a small price to pay to be with this special person. In fact, as Canedo says in the chorus, you may even "welcome the chill." What strikes me is that this is not exclusively a description of romantic love. Although you could feel this way about a partner, you could also feel it about your mother, or your friend, or your baby nephew. It's a special strand of love found only in genuine camaraderie, and the feeling of incredulity that comes with it is totally understandable. We are taught from a young age that magic isn't supposed to exist.
—
Karl Snyder
on June 17, 2020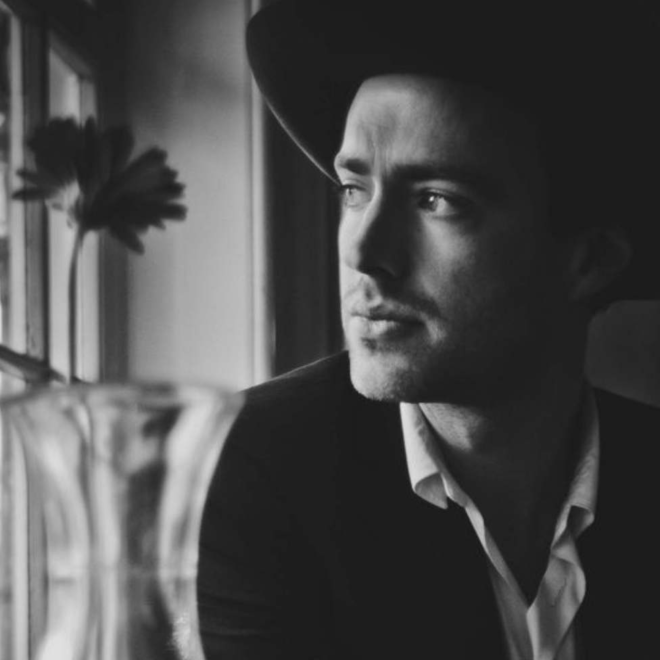 Finn Andrews - Wide Winged Bird
---
"Calling all fans of Ben Folds and Nick Cave! Finn Andrews' "Wide Winged Bird" will satisfy all of your soulful, folky, British dreams. The production on this one is just so, so lush; harmonies that somehow sound soft and sparse at the same time, strings that you can feel the bow dragging ever-so-lightly over, bass that thumps faintly, keeping the subtle swing of the song...I wish I'd been in the room when this was recorded. Each lyric feels like a watercolor; "When you kissed my lips, they were cold like mine." Expertly balancing an aesthetic equally at home in Sons of Anarchy or in a heart-string tugging movie like About Time, "Wide Winged Bird" will make you FEEL. "At the end of the day, across a moonless sky, comes a wide-winged bird, sent to close my eyes." Oof! Well done, Finn Andrews. While you're at it, check out the whole new EP and his previous album, One Piece at a Time—standout songs include "Love, What Can I Do?", "One by the Venom", and "Al Pacino / Rise and Fall."
—
Stephanie Lamond
on June 17, 2020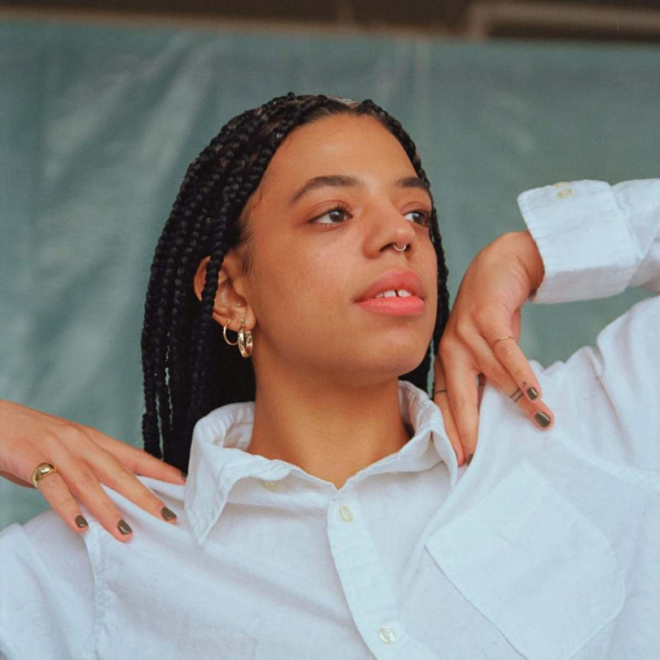 Tasha - But There's Still the Moon
---
On "But There's Still the Moon," Chicago singer-songwriter Tasha clings to that which is stable and consistent within a world where not much is anymore. As her first single since 2018, the track reveals a Tasha with her guard down, looking forward and looking up. Through warm synths and laid back guitar she confesses "The truth is all these rhymes / Barely hold me together / But I still try / To bare it through the bad weather / Winter's harsh sting / So unforgiving." Yet, even throughout the turmoil surrounding her, Tasha finds hope from up above. As almost an exhale full of relief, she reminds herself of that which she can always count on, "But there's still the moon / And I still really love the color blue." The artist's sense of hope comes to a culmination within a towering chorus—one so sweet and vulnerable that you can't help but feel the optimistic glow radiating from each word as she commits to bettering her future self under the watchful eye of the man on the moon.
—
Jonah Minnihan
on June 16, 2020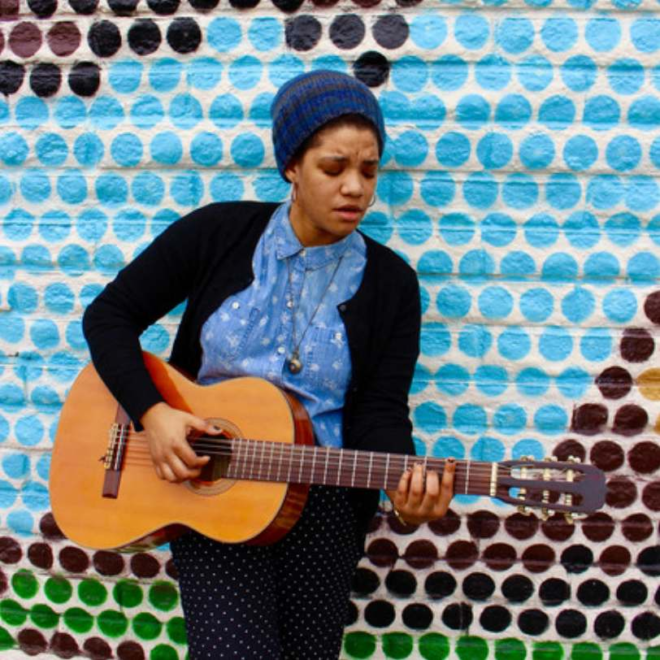 Kim Tillman - Not Much
---
"Not Much" is a compelling, semi-abstract art piece. The track opens with a flirtatious walking bassline followed closely by jazzy chords that hook your interest right away. Next, you are introduced to Kim Tillman's spellbinding voice. The first (and only) verse provides the closest thing to concrete imagery the song possesses—a hazy half-remembered conversation left unfinished. The lyrics start to swirl around themselves as Tillman's voice dances through your ears in dizzying vocal layers. It's as though you are tumbling through space yet never quite hit the ground. You end up suspended in a realization; it's a thought caught somewhere between disturbing and liberating. Willing and able are two entirely different things, aren't they?
—
Allison Hill
on June 16, 2020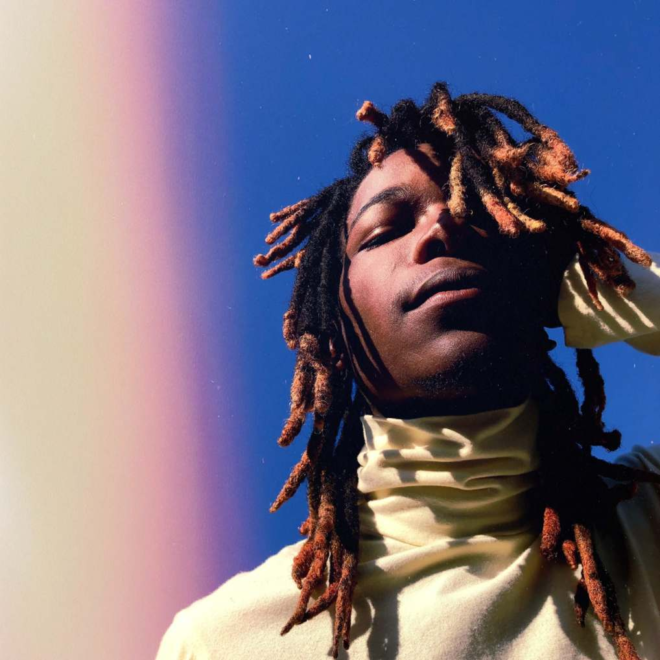 Jany Green - Little
---
"Little" sounds like arriving at your final vacation destination, complete with the feeling of anticipation that is finally going to come to fruition once you step out of your car and onto the beach. Chimes alongside the chorus make the track literally glisten, while the simple—yet unforgettable—lyrics make "Little" the song of the summer. 
Horns give the track an anthem-like power that is directly aimed towards acceptance from a new love interest, one that Alaska's very own Jany Green is already devoted to. He submits to infatuation in the lines "There's no faking, take all my time" and admits he's "soft as Jell-o lately," noting that he has already fallen and is not getting up any time soon. But Jany Green says it best: just getting a "little" love is better than no love at all.
—
Elizabeth Shaffer
on June 16, 2020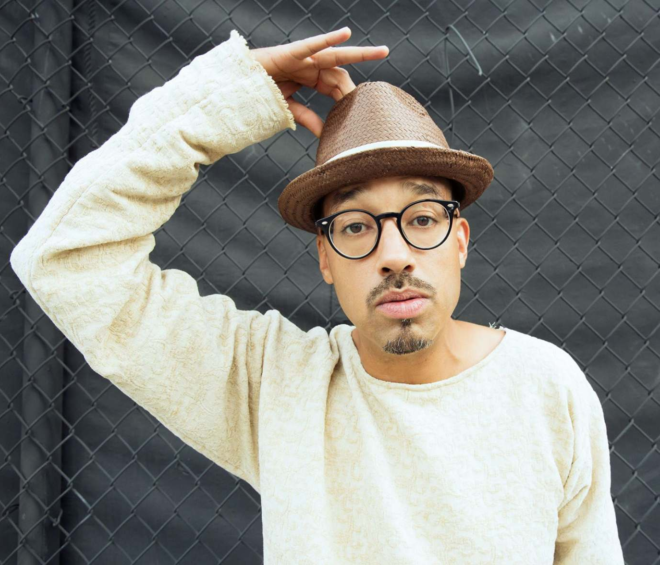 Pigeon John - They Don't Make Em Like Me
---
With its infections beat and more-than catchy lyrics, Pigeon John's new track "They Don't Make Em Like Me" is impossible not to love. The song's energetic jive functions as an ode to misfits, rebels and creatives alike. It celebrates one's possession of authentic charisma, a trait that in our digital age, seems remarkably scarce. "They Don't Make Em Like Me" pays homage to early 2000s jams like Junior Senior's "Move Your Feet"  and "The Bad Touch" by Bloodhound Gang with its irresistible techno-funk rhythms and syncopated vocals. This anthem is equally suited as a precursor to a night out on the town, or as the soundtrack to a socially isolated dance party.
While "They Don't Make Em Like Me" is unforgettable on its own, the track's accompanying music video—directed & animated by Andrew Colin Beck and produced by The Wild Honey Pie—makes it stand out even more. Featuring typewriters, floppy disks, polaroids and cassettes, it is sure to spark feelings of glimmering nostalgia.
—
Lilly Rothman
on June 16, 2020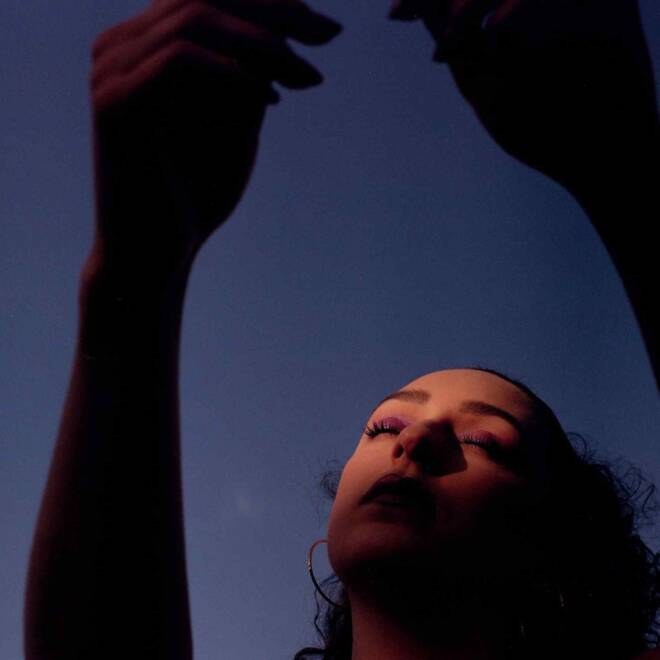 Raquel Rodriguez - Nobody Else
---
Raquel Rodriguez has gifted us with sage advice in the most soothing way with her latest single, "Nobody Else." This song is a love letter to self-care. It's the perfect anthem for today's trying times, as Raquel encourages her listeners to nurture their mental health. She has an everlasting gift for articulating the authentic human experience and transforming her lyrics into soulful hip-swaying jams. Sam Brawner's production is clean, thoughtful and supportive of the track's message. The drums hit home with funk flare and hints of 80s drum machine, which is a staple of the Blue Dream Studio sound. This track is the beginning of a cathartic new chapter for Raquel Rodriguez, as she prepares to release her next full album. Raquel is an artist who shows up for her community. During COVID times she has been a consistent source of strength and optimism, hosting high-quality live streams, and providing Q&A conversations with her collaborators. "Nobody Else" is a promising glimpse at what will be a heartfelt album full of hits.
—
Elizabeth Woolf
on June 16, 2020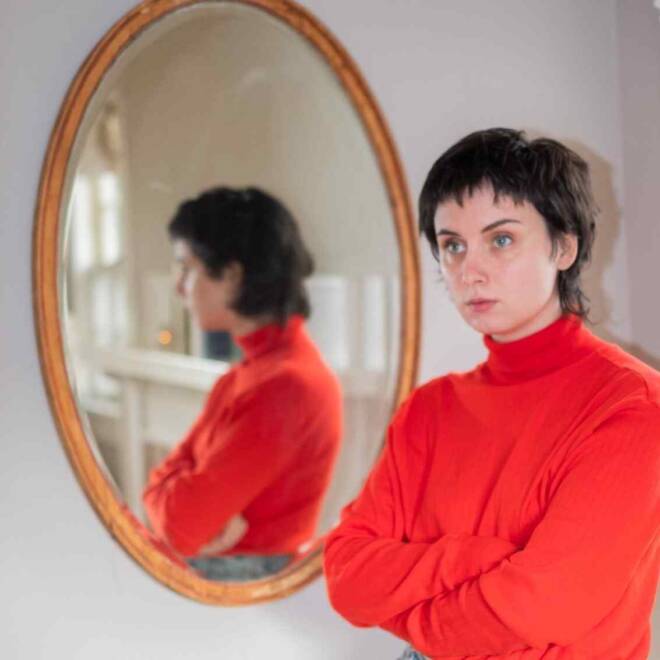 Katy Kirby - Tap Twice
---
If human beings have mating rituals, they are even more convoluted than those of bowerbirds; but in a way, their complexity is what makes them so adorable. Katy Kirby's song "Tap Twice" is about this ritual—or, as she puts it herself, "the process of silently negotiating with someone what you might mean to each other." There is something so poignant and on-the-nose about that framing. In the early days of a new relationship, it really does feel like a negotiation. Before you can begin to fill the delicate scaffolding of possibility with sturdy things like trust and mutual understanding, you have to fill it with tiny questions and wait for the tiny answers. The questions, of course, can take many forms: maybe you bravely assert you like a particular movie or band in hopes of unearthing a shared interest; or perhaps, like Kirby, you quietly leave a bag of oranges as "an offering" in the person's bedroom. As the ritual goes on, you often get a little braver with your gestures, too, and Kirby smartly mirrors this effect over the course of the track with instrumental layering and sheer volume. Before you know it, what began as a few cute riffs of why-not-try has turned into a full-on jam session of real emotional investment. And the time it took to get there feels just as short and sweet.
—
Karl Snyder
on June 15, 2020