Buzzing Daily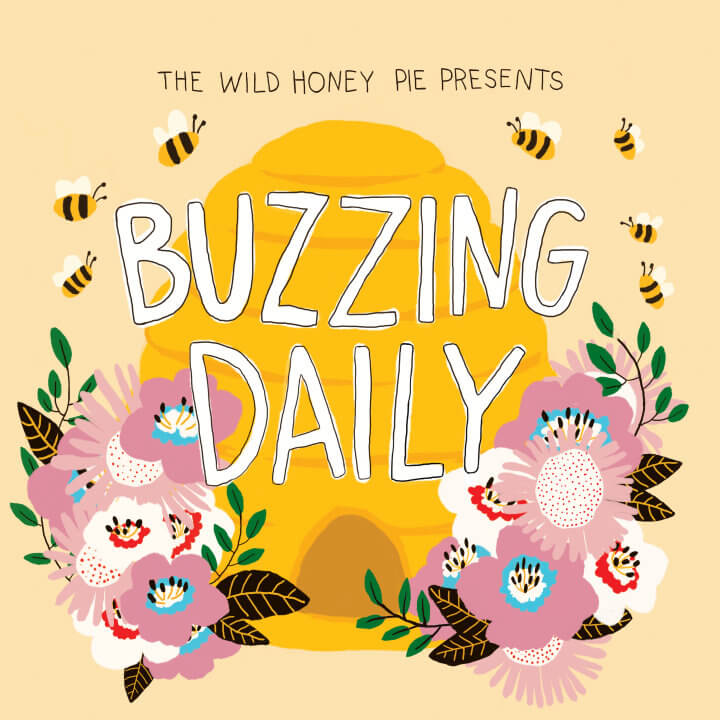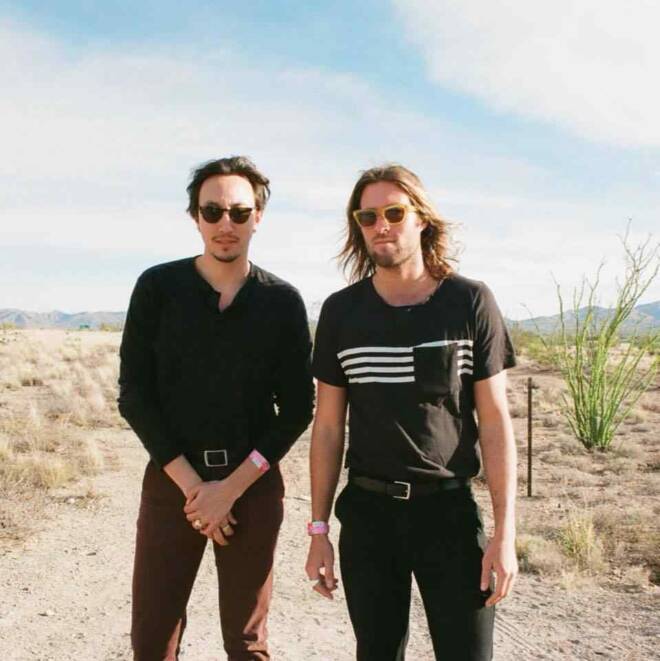 The Lulls - Goodnight America
---
Somehow while splitting their days between both NYC and LA, The Lulls have found the time to share their new single "Goodnight America." The track's intro opens with shimmering guitars paired with a cruising beat that takes listeners to a place that feels like a sunny, California afternoon. The vocals are subdued and contrast well with the bright instrumentals throughout the song. The final moments of this indie tune are intriguing as it builds and fades away while repeating the chorus creating almost a sunset effect. While catchy, this song doesn't shy away from poignant lyrics, "Everybody hurts / everybody cries / the American experience / is never asking why." the chorus says. If you're still crafting your indie summer playlist ""Goodnight America" will make the perfect addition. 
—
Alessandra Rincon
on July 12, 2018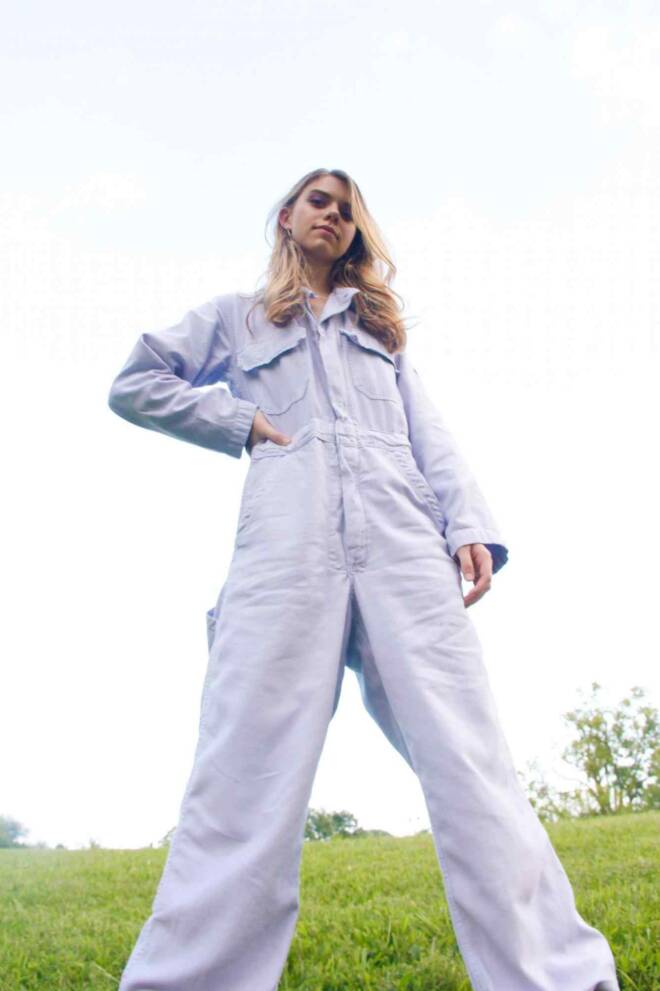 Tomberlin - Seventeen
---
Tomberlin's "Seventeen" harkens back to the styles of introspective and straight-spoken 70s singer-songwriters. She even integrates the comparisons of love and war — another nod to her predecessors — in the lyrics "love is mostly war / and war what is it for." Guitar plucks undulate across the aural space of the song, which gently grows in scope with the additions of vocal layers. Her voice — the center-piece — has a richness unexpected for the song's title. "I walk and I breeze / like I am seventeen," she says in the chorus. Tomberlin's use of vocal doubling gives a wizened look in and back: a distance from her old self that doesn't lack sentiment. 
—
Talullah Ruff
on July 11, 2018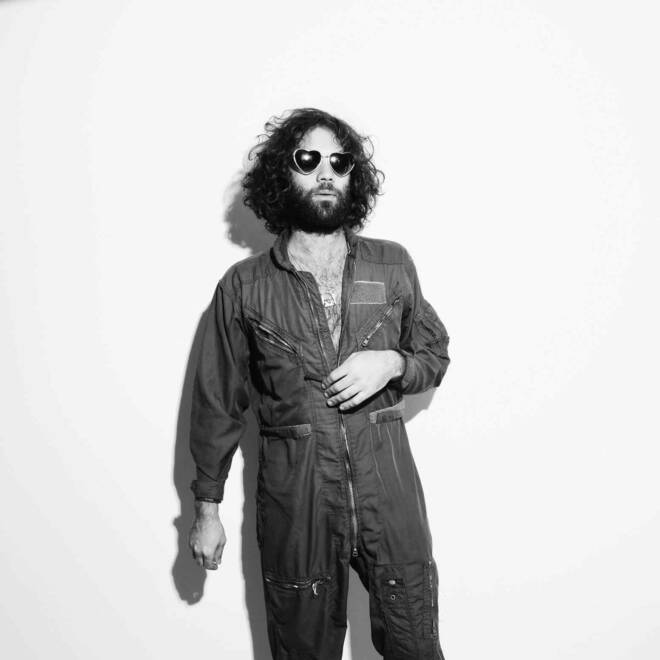 Benjamin Lazar Davis - Choosing Sides
---
You may not know Benjamin Lazar Davis yet, but you love his friends. Between collaborating with Lake Street Dive's Bridget Kearney and joining Okkervil River in their newest lineup switch, Davis recorded a solo album brilliant in its own right. An anthem for the modern era in a long line of eras more divisive than the last, "Choosing Sides" has Davis questioning the meaning of the "pointless dance" we perform when we are too afraid to say what we mean or be who we are. The minimal picking of an acoustic guitar is joined by an array of ethereal hums, just as simple relationships are muddled by the complications of everyday life. This song is a serene look into a rare moment of clarity as it finally dawns on him that fighting the same fight to the same end does not make it a worthy cause. Nothing spells resolve like a key change, and, by the end of the song, Davis is done, even if it means disconnecting entirely.
—
Daniel Shanker
on July 11, 2018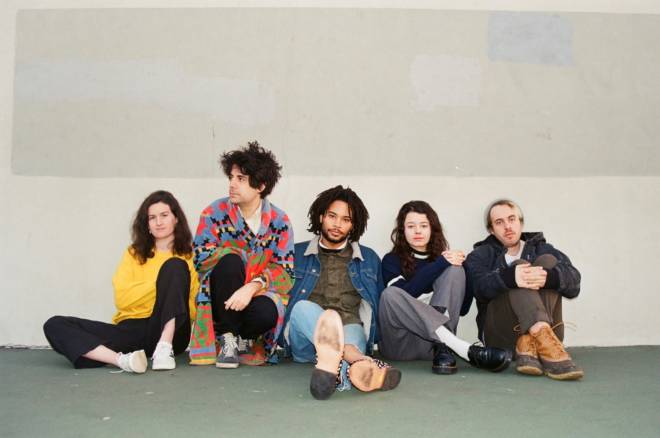 Barrie - Tal Uno
---
It's easy to write music that fades into the background of a faddish genre. However, Barrie's new single "Tal Uno" glitters amidst its 80s dream-pop peers. The song is truly cinematic, with arpeggiated synths and shimmering vocals accented by hopeful chimes: these textures provide a soundscape for nostalgic visions and spectral lives passing by. "Tal Uno" is vivid and heady, a bouncing bass-line and slithering vocal effects making a provocative union.

"Tal Uno" is the second single ever released from Barrie, a five-piece band currently residing in Brooklyn. The band was brought together from London, Sao Paulo, and parts of the United States, each member setting the stage for lead singer Barrie Lindsay's alluring lyrics and cosmopolitan sound. 
—
Talullah Ruff
on July 10, 2018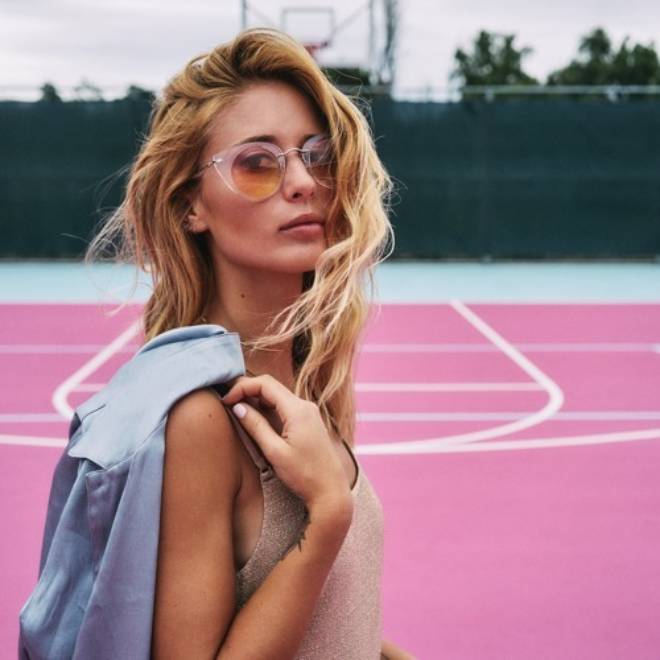 Julietta - Hard Love
---
Julietta's newest single "Hard Love" pretty much sums up electronic pop in one solid track. With an intro full of 1980s synths and an album cover to match featuring Julietta sporting a high side ponytail, the vibe here hits you from the start. Julietta's smooth yet charming vocals lead through the upbeat and carefree attitude she exudes. "Talk to me/ I won't play your games / Touch on me / I need real all day," she sings tackling both the vulnerability and strength needed for a healthy relationship. New York raised but Italian by blood, Julietta has a fresh European vibe with the perfect mix of New York cool. Following the success of her past singles, "Beach Break" and "Runaway," she is gaining fast momentum in the electro-pop world. Fans of electro-pop greats like Robyn and the contemporaries who have mastered the sound of vintage chic like HAIM will appreciate Julietta's sound. Check Julietta out on social media and the find the rest of her singles on Spotify.
—
Madison Hetterly
on July 10, 2018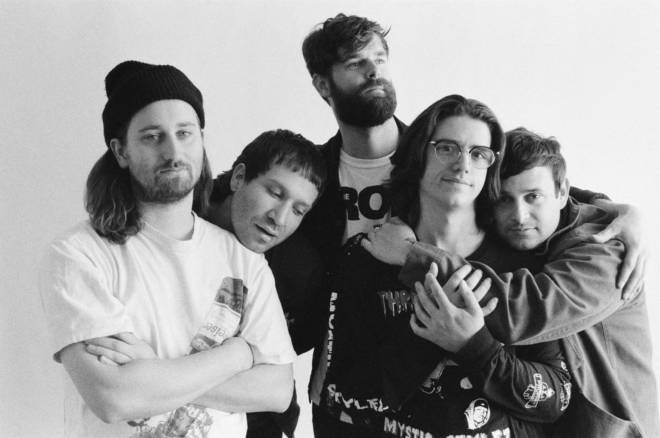 Culture Abuse - Dip
---
Earlier this year, Culture Abuse released a joint project with surf-punk outfit WAVVES. The mix was a curious one at first, as Culture Abuse are known more for beer-chugging guitar riffs and shout-a-long choruses than beachy vibes. However, on their newest record, Bay Dream, Culture Abuse have embraced their hooky side, with "Dip" standing tall. The ska-influenced riff gives "Dip" a calm yet energetic pacing, and frontman David Kelling guides us through with an assured vocal performance. "Dip" is handmade for summer relaxation, perfect for lounging by the pool while taking a "sick day" from work.

—
Michael O'Neill
on July 10, 2018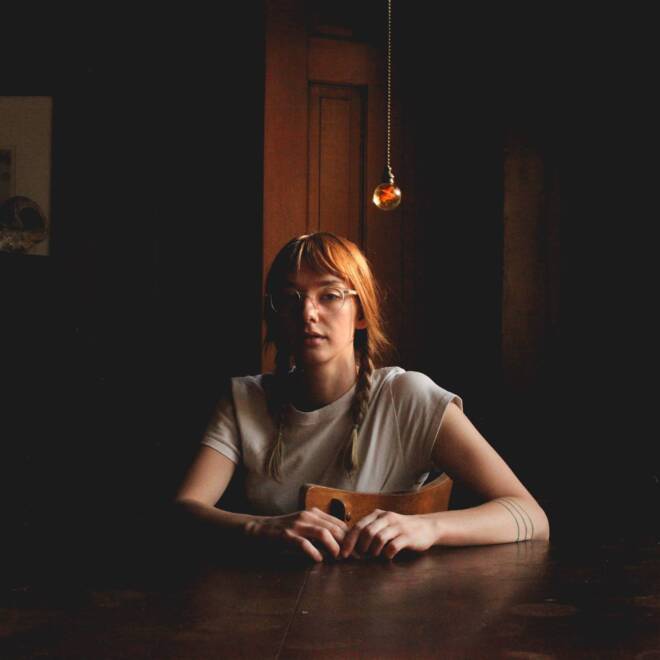 Sister Kit - No Fun
---
Abby Clark of the lo-fi indie trio, Sister Kit, speaks directly to a lost lover on the group's first single, "No Fun," taking you with her through her realizations that she missed an opportunity at love because of her own fear. Woozy guitar strums play over a warm bass line as she sings, "I know it's a little late / but I think I left too soon 'cause I was afraid / of loving you." The song floats along with the weight of that heartache and melancholic tones that recall bands like Mazzy Star. Clark's powerful croons crescendo as the song nears its end, washing over the mix with a final, thoughtful reminder to the lover she left that living with the regret, "hasn't been fun."

—
Deanna DiLandro
on July 9, 2018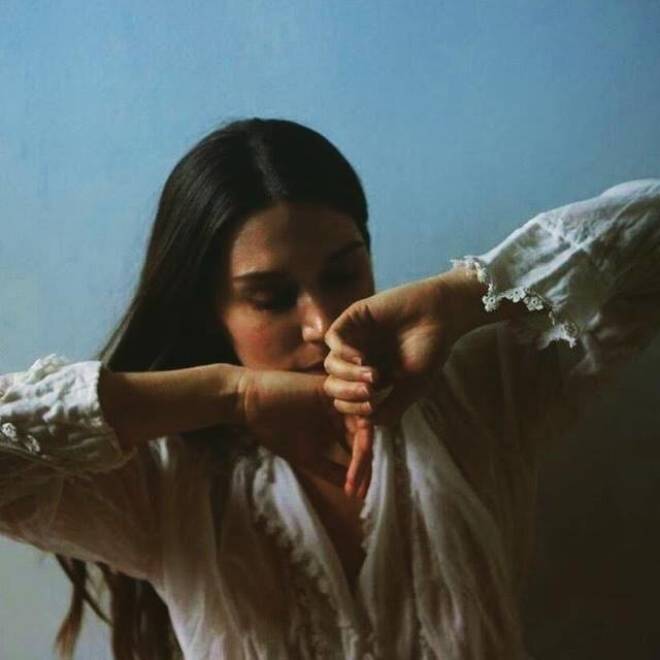 Gia Maragret - Birthday
---
Gia Margaret blends the synthetic textures of soft pop with the sentiments of folk in new single "Birthday." Lush synths create a soft bed of mild cacophony that settle underneath light piano brushes. The drums juxtapose these characters, with their sparse, live feel. Her voice crackles through the introduction, dipping in and out of whispers throughout the track. When the acoustic guitar arrives, in warm prominence, it adds an impassioned undertone to the lyrics of the chorus. Margaret sings: "Wouldn't it be so strange not to be with you on your birthday?" With these words, the song can spark both melancholy and kinship in a multitude of listeners. 

—
Talullah Ruff
on July 9, 2018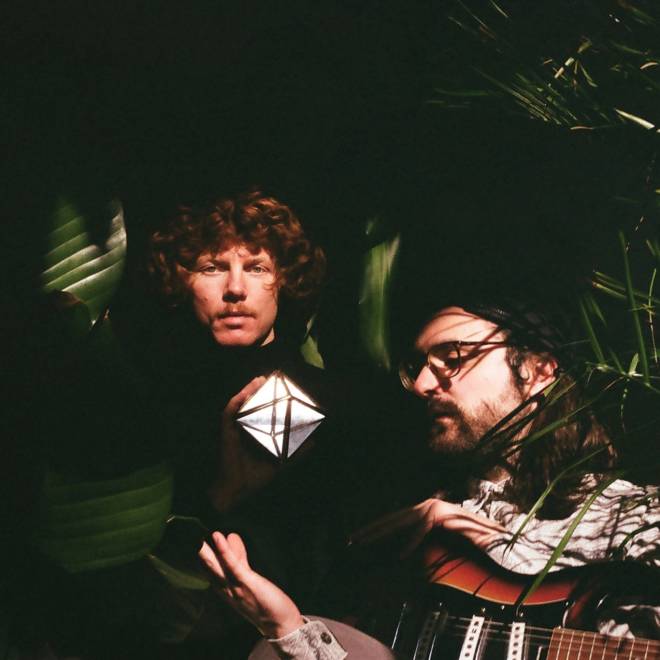 Sea Moya - New Past
---
Sea Moya has released their newest track "New Past" that is sure to put you in a gratifying electronic haze. Originally from Germany, Sea Moya now resides in Montreal, Canada where they continue to work on their kraut-beat combo. Written by Iven Niklas Jansen, David Schnitzler and Elias Foerster on a trip to the Italian Alps, the lyrics remind us to take a walk while stopping to appreciate the beauty of our surroundings. Simple, but something we often forget to do in our busy lives. "New Past" gives good vibes and a new take to the electronic genre.
—
Madison Hetterly
on July 6, 2018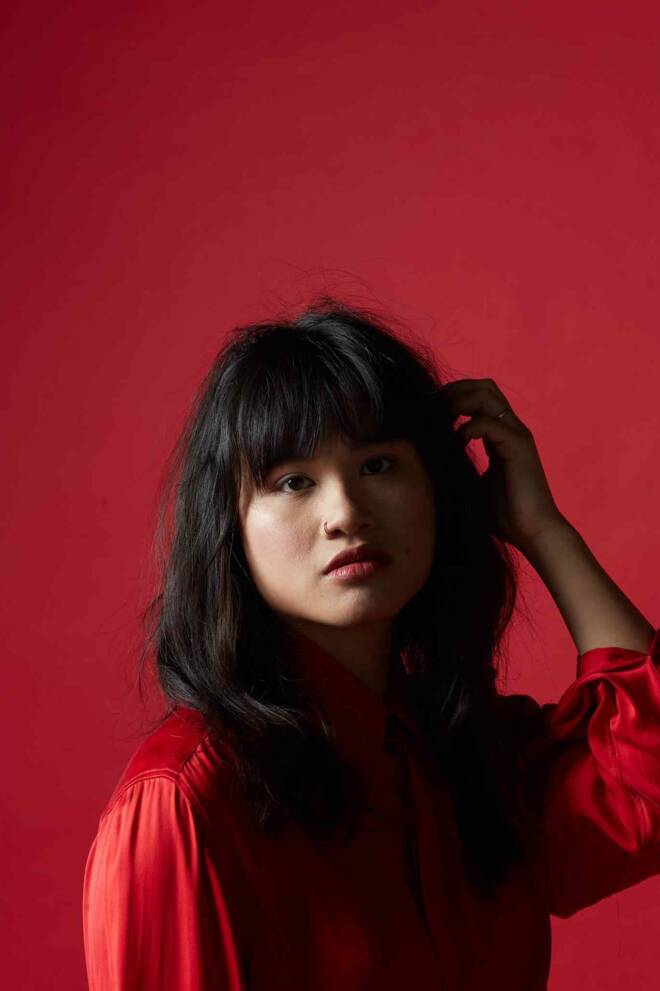 Bantug - Shapes
---
Nashville dream pop artist Bantug recently released "Shapes," her single off her latest EP Red. Full of edge and empowerment "Shapes" speaks to the people we become by accident, "we all fall into shapes we didn't mean to." With a concept that feels so fresh yet universal, Bantug has left us very impressed. Amanda Bantug's dream pop tunes are honest and transparent yet light and euphoric and fans of the Now, Now and The Japanese House are sure to appreciate her sound. Be sure to check out her latest EP to hear more from this up-and-comer!

—
Dara Bankole
on July 6, 2018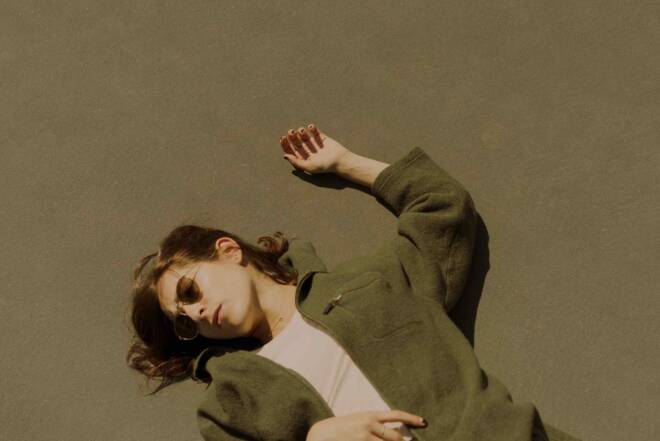 Johanna Samuels - Supposed To Say
---
With a voice that sounds more timeless than trendy, Johanna Samuels sings of the difference between what you feel and what you say. "Supposed to Say" is Johanna's first single off of her EP "Have A Good One" set to release this summer. Opening with a line like, "Was I suppose to say 'It was nice to see you today,' cause it was hell for me." Johanna lets us know from the get-go exactly what she's about. While parts of this song are in the form of a narrative, giving us a glimpse into this specific storyline, other lines like "I might not know then who to be, but consider me up off my knees." are confessional and unearthing thoughts that Johanna executes with dignified grace. Mellow and subtle in nature, the instrumentation of this song work as a frame to showcase Johanna's voice, but not without experimental and alluring moments of its own. One listen to "Supposed to Say" will make you remember Johanna Samuels' name and not forget it any time soon. 
—
Dara Bankole
on July 3, 2018