Buzzing Daily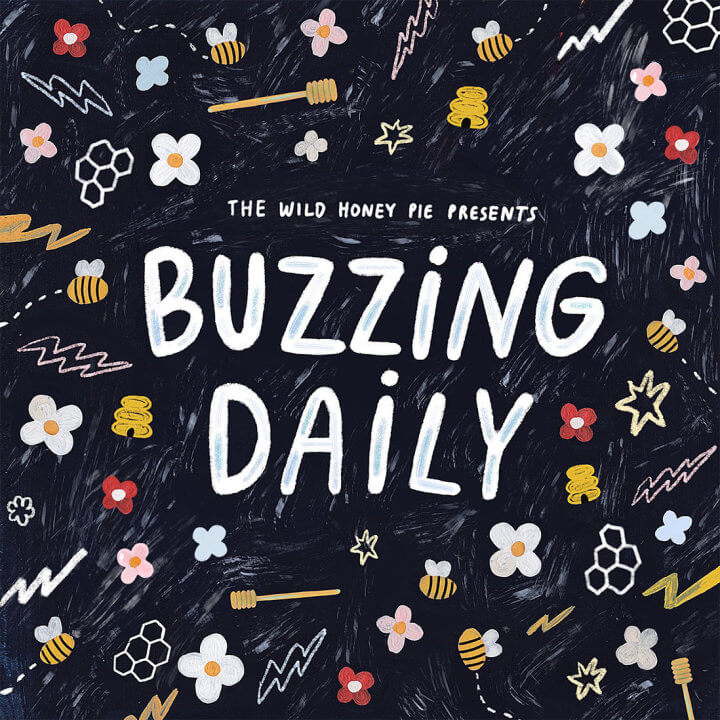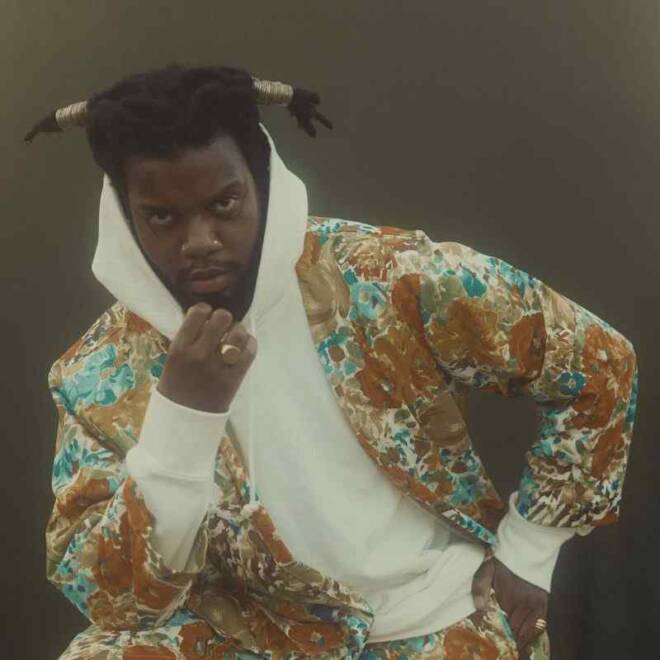 serpentwithfeet - Same Size Shoe
---
Love is creation—collective cultivation producing an exclusive sense of joy that often becomes a cynosure to the world outside. Love is bare feet slapping against cold wooden floors on a particularly warm day—invigorating, assuaging, empathetic. Love is a shared experience, and the Baltimore-hailing artist serpentwithfeet explicates this to be in more ways than one in his latest release, "Same Size Shoe."
The release is a charming and emotionally profound breath of fresh air to carry us into the new season. Bearing the signature celestial vocals and distinctive serpentwithfeet style, the enlivening track is a personal attestation to being in love with someone who has undergone similar walks of life. It is a declaration of loving loudly and freely as a Black, gay individual with an impassioned dedication to do so. It is an attestation to the experience of love, resting not only in the fact that the couple can probably double the size of their shoe collection, but that they're able to understand one another due to their shared experiences of living as Black men. As the adroit artist shared in a statement once, "I prefer to date and love on Black men. I don't want to be with anyone who can't go to my barber or walk a mile in my shoes."
"Same Size Shoe" is a wondrous expedition of the artist's forthcoming album DEACON, which is set to debut on the 26th of March. DEACON stands as the third full-length project serpentwithfeet has released since his 2018 LP soil and 2016 release blisters. The much-anticipated album flaunts an attractive introduction with this track and music video combination, and we're more than excited for its official release. Photo by Braylen Dion.
—
Bianca Brown
on March 3, 2021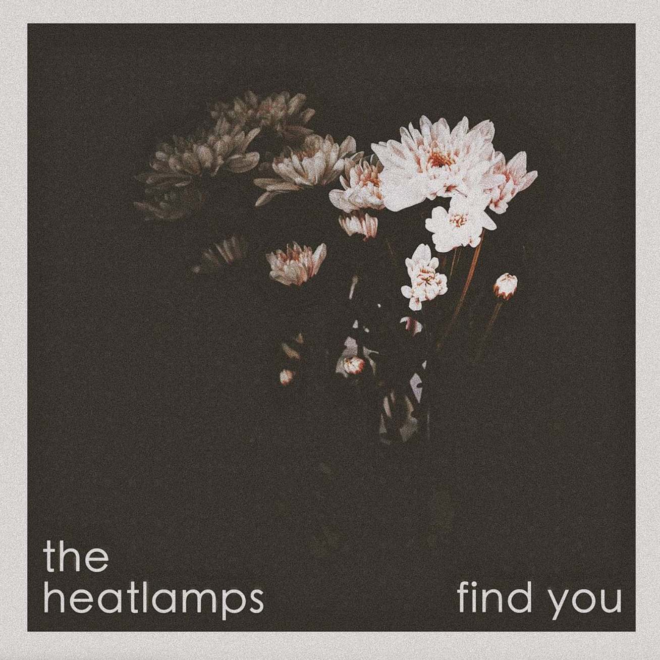 The Heatlamps - Find You
---
A soft strummed acoustic guitar introduces "Find You," the beautiful brand new single from The Heatlamps. Released on Valentine's Day, this tender song serves as a meditation on the hope of finding and finally being with an ever-elusive love.
The verses build slowly as arpeggiated guitars and solemn-sounding piano chords express a feeling of longing. However, this is beautifully juxtaposed with a sense of trusting that things will eventually fall into place, even if a little patience is required. The L.A. duo, consisting of Bo Jacobson and Louis Weeks, capture these conflicting emotions in a captivating manner as they sing "Maybe someday we won't be waiting for another tomorrow / It'll be our time," followed by "Show me the way / All I wanna do is find you." The song ends with an angelic swirl of noise made by guitars, pianos, synths and ghostly vocals, bringing it all to a reassuring conclusion.
Whether you are alone and looking for someone, you've found the one or aren't really interested, this song will definitely get you in your feelings.
—
James Ramos
on February 24, 2021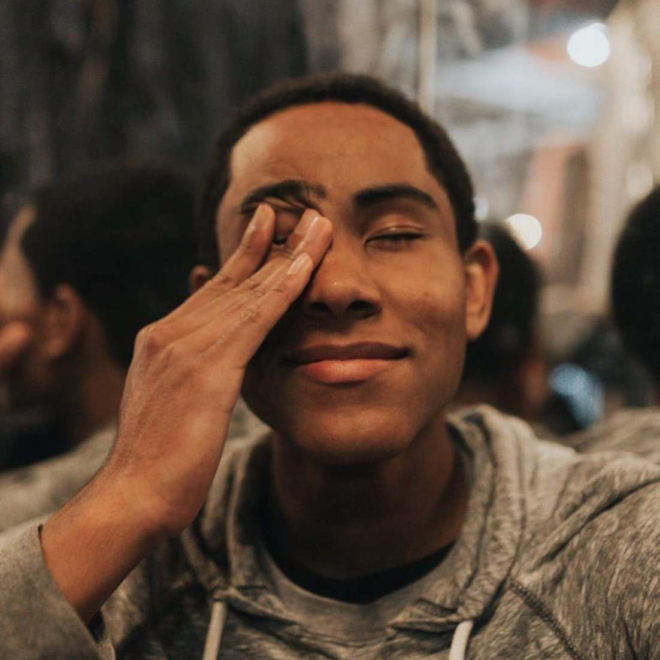 Jovan Perez - feel again (huck rework)
---
Jovan Perez's buttery vocals are accentuated within the freshly-released adapted version of his late-2020 release, titled "feel again (huck rework)." The track is one of four versions released this month that contrast the energy of the original. While dynamic sonic changes suggest the idea of alternate perspectives, the impassioned lyrics stay consistent across each version. While the original was a soft, melancholic exploration of lost love, this rework has gained a few additional captivating melodies that bring a brighter movement to the emotionally engaging track. Perez's lyrics examine how it feels to reminisce on a former connection; when presented in conjunction with the catchy and soulful elements reworked by NYC native Huck, the song offers a depth and groove that juxtaposes the relatively pensive original. Delicate components such as jazzy guitar melodies, shimmery synth layers and added percussion emphasize Perez's already eloquent vocal delivery. A powerful guitar solo added at the end brings the once somber tune to an entirely different energetic level. The track truly captures the emotions that are brought up when going through heartbreak, and contemplates what it means to work towards being able to, as Perez puts it, "feel again." Photo by Ragan Henderson.
—
Jenna Andreozzi
on February 23, 2021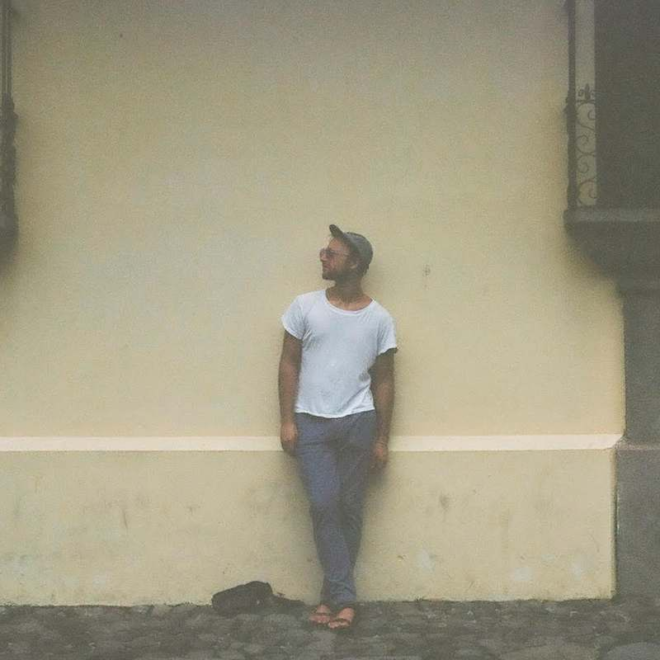 Andris Mattson - Summer
---
Andris Mattson debuts a brand new side of his musical style with the release of "Summer," an acoustic singer/songwriter track that fits the seasonal theme of his upcoming EP, North, set for release next month, available for pre-order on Bandcamp. Mattson is known for his Neo-soul production with the band Moonchild, especially his groovy beats, attention-grabbing synth bass lines and horn solos. His new release, "Summer," is full of surprise textures and new sounds that we have never heard before from Mattson, especially his voice! He reveals delicate sides of himself as he sings about the beginnings of falling in love; late-night drives, phone calls and a feeling of blissful endlessness. Mattson reaches safety amidst the excitement, singing, "when I'm with you winter won't come." This heartfelt honesty sits atop dreamy guitar picking patterns and twinkly production elements. Mattson's signature harmonized trumpet and flugelhorn solo feels brand new in this context—acoustic and bright. Everything about the track feels like a revived solo expression, and as a listener, you feel as if you have been granted special access to a charming secret. As a whole, it feels like holding hands in the car. It feels like infinity. It feels like summer. This song, along with the upcoming EP, was produced by Mattson himself. Additionally, he played every instrument. It is a labor of love, and truly a heartfelt masterpiece.
—
Elizabeth Woolf
on February 23, 2021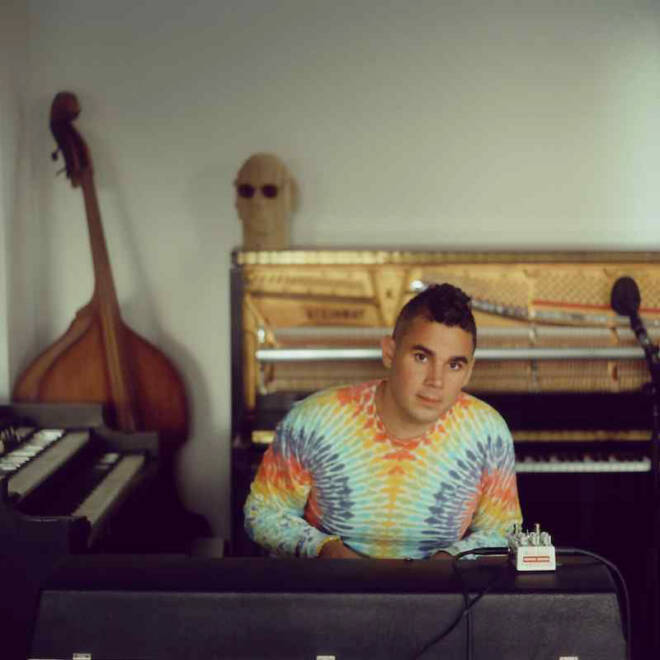 Rostam - These Kids We Knew
---
"These Kids We Knew," the latest single from ROSTAM, addresses climate change with an assertive, but hopeful hand. Lushly produced simple strums are a warm background for the contrastingly harrowing subject matter. Written while Rostam was recovering from Covid-19 last March, the song chronicles Gen-Z putting an older generation on metaphorical trial in "sidewalk courts" for the state in which they've left the Earth's climate. We see the lasting effects already with what's going on in Texas as we speak, unprepared for the temperatures they are now withstanding. It's not a far-off future that Rostam conceptualizes in this track, so with young activists like Greta Thunberg and Leah Thomas as key leaders in the climate revolution, change may still be on the horizon. Rostam's hopeful outlook might inspire that generation to believe that it's not too late to hold these harbingers of destruction accountable for their part in causing this crisis. You'd just have to wait for them to get back from Cancún first. Photo by Olivia Bee.
—
Ysabella Monton
on February 19, 2021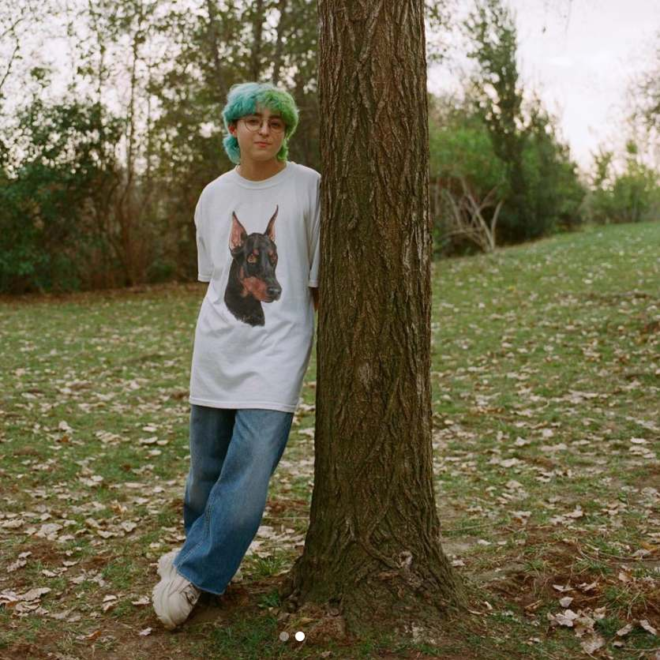 Claud - Pepsi
---
Claud's Super Monster is their debut album and the first release on Phoebe Bridgers' Saddest Factory Records. And while must both of those statements must come with immense pressure and vulnerability, it certainly isn't felt on "Pepsi." A deeply personal and delightfully bold opening lyric, somber as the line might be, wipes away any notion that Claud can't handle this moment. Instead, Claud brings us along as they come to terms with what a specific relationship is, and painfully, what it isn't. A crack of the can sends us dancing into the chorus, playful pop sounds rounded out with a fun bass line. Layered with subtle harmonies, Claud considers all the ways they could've changed themselves to fit this relationship better. A dangerous line of thinking, one so easy to slip into—just like this song, light and fun with heartbreak underneath it all. The bridge feels intimate and personal, even with added vocal layers begging you to sing along. Claud manages to pack a lot of power into this song, finding distinct and loving ways to share through the tough times. By the end, after dancing our way through it, we can all sit back, crack another "Pepsi," and feel a little more at ease. Chock full of beautiful moments, Super Monster is a cohesive debut worth your time. Photo by Daria Kobayashi Ritch.
—
Max Himelhoch
on February 19, 2021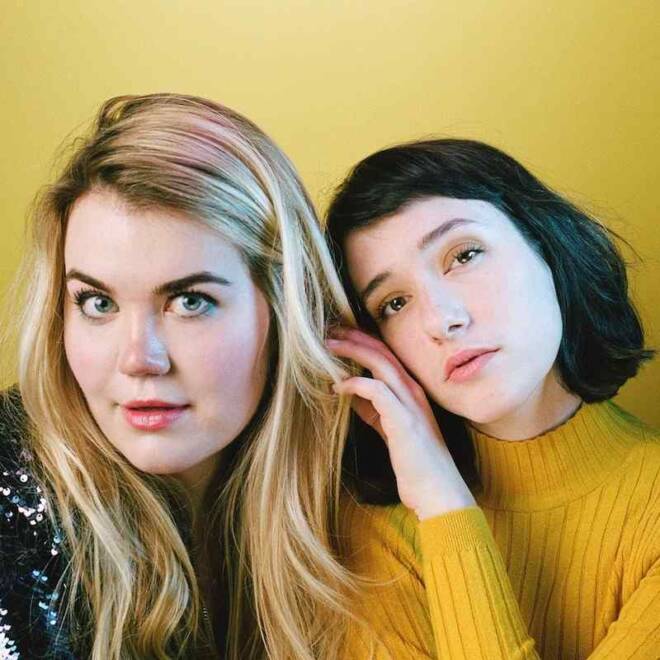 Daisy the Great - Persephone
---
If there ever was a musical work to express the moment when now-Vice President Kamala Harris told Mike Pence, "I'm speaking," through her charming smile, "Persephone" is it. The new single from Brooklyn indie-pop duo Daisy the Great addresses the shared frustration of women everywhere: the societal pressure to be demure and keep quiet.
Folklore has long warned men of the siren's sinister song: once she opens her beautiful mouth, destruction will follow. Not much has changed, as the likes of Greta Thunberg or Alexandria Ocasio-Cortez and many others could attest. "The plight of the siren is / She'll never sing without somebody claiming she's starting a war," sing Kelley Nicole Dugan and Mina Walker, with a crescendoing intensity, as though both suppressing a growl. Sonically, "Persephone" mirrors the nature of the message itself: beneath its angelic exterior is something more substantial—and potentially dangerous. Words like "menace," "temptress" and "whore" appear in the lyrics, words that are widely used in lieu of "powerful" when describing a woman. Persephone, goddess queen of the underworld, is but a symbol to shine a light on centuries of patriarchal storytelling warning "virtuous" young boys against the perils of a woman who doesn't stay in her lane.
In the accompanying music video, dancer/choreographer Matilda Sakamoto portrays the siren's plight in the form of a sweet-looking young woman, smashing eggs and smearing makeup on her face, appearing increasingly frightening and insane. Towards the end, she stares into the camera and flashes a warning snarl, while the lyrics deliver their closing statement: "The plight of the siren is / Everyone's always been / Scared of a powerful woman." Photo by Sara Laufer.
—
Karyna Micaela
on February 19, 2021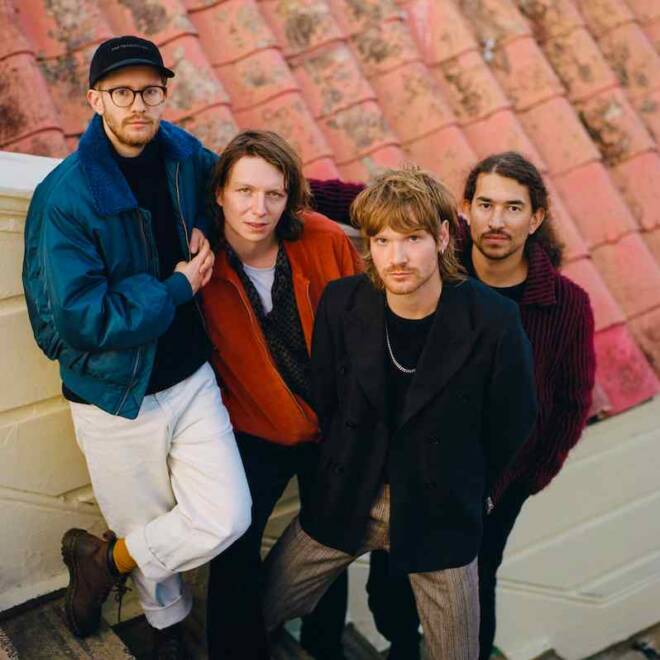 ISLAND - Octopus
---
When it comes to picking singles, the goal is usually to identify a track with an element that will really stick with a listener and keep them coming back for repeat listens. "Octopus," the newest single from London-based rockers ISLAND, does not leave you guessing as to what that element is for long, as the harmonic-heavy and bright guitar riff that serves as the track's selling point is the first thing a new listener will hear. After the riff registers a few times, the rest of the instruments unfold neatly from their hiding places—and once the bass and guitar kicks have settled into the mix, it becomes evident that "Octopus" is a slick, summery indie rock anthem, one that would have been poised for radio domination during the genre's chokehold on the airwaves in the late aughts and early 2010s. ISLAND brought producer Mikko Gordon on board as their first outside producer, and his slight variations on an already winning formula gave way to a song strongly reminiscent of a warm, carefree afternoon. Photo by Christian Cargill.
—
Alec Bollard
on February 19, 2021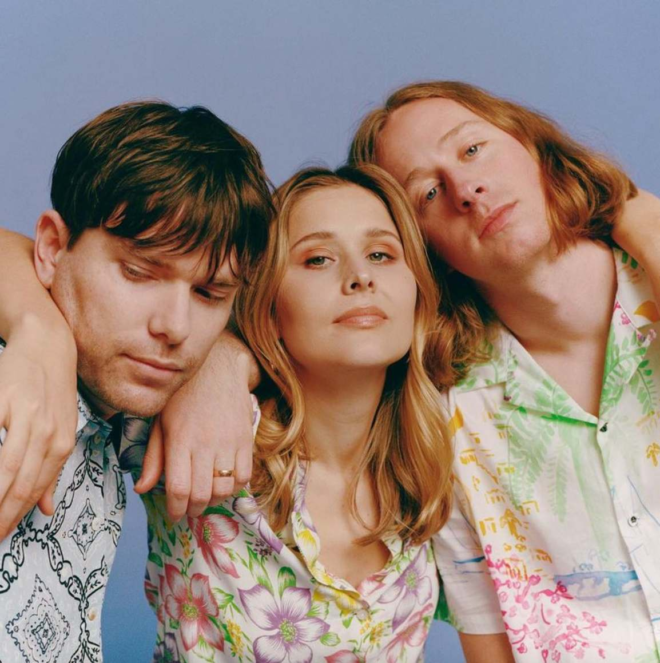 Middle Kids - Questions
---
The indie pop trio Middle Kids burst onto the scene in 2018 with their debut album Lost Friends, garnering critical attention and solidifying them as a standout in the rising Australian rock scene. This band has proven themselves to be an act worth hearing, touring with the likes of Cold War Kids and Bloc Party, not to mention their talk show and festival appearances. "Questions" is one of three singles Middle Kids has released in preparation for their second full-length album Today We're the Greatest, dropping March 19.
This band continues to dole out punchy, fun indie rock songs. "Questions" in particular is a hard track to ignore, as it breathes new life and creativity into handclaps and provocative lyricism. This song escalates and explodes into horns and percussion at its pivotal moments, adding drama and feeling to the stream-of-consciousness questionnaire of lyricism. All of this song's musicality points at the inner turbulence and growing desperation of the speaker: "And I've got questions / and you've got answers / and I'm not sure if they're fact or fiction." The redundancy of beginning each line with "and" is an expression of inner conflict, the speaker's brain spinning around the proverbial tilt-a-whirl of "what ifs" in a relationship.
"Questions," alongside "R U 4 Me?" are exciting introductions to Middle Kids' forthcoming record. You can listen to "Questions" anywhere you stream, and Today We're the Greatest comes out March 19. Photo by Daphne Nguyen.
—
Hannah Lupas
on February 18, 2021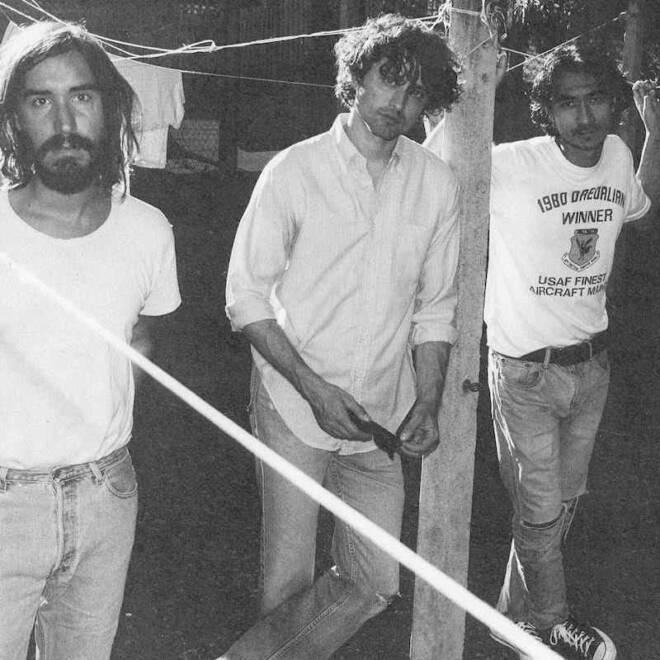 Flyte - Under the Skin
---
Flyte, the indie British rock band, has released another single from their forthcoming album This is Really Going to Hurt, dropping April 9. "Under the Skin" is the fifth single Flyte has released since May of last year. This series of sincere and thoughtful singles have tapped into a deeper, more intimate part of Flyte's songwriting. From the heartbreaking and cutting "Losing You" to the contemplative "Never Get to Heaven," their next LP is bound to launch the London-based trio into the indie spotlight.
"Under the Skin" is a perfect representation of what Flyte does incredibly well as a band: it's excitable, catchy rock music with contemplative, nuanced lyricism. But similar to the themes of the song, it's not a tune that's asking you to take it too seriously. The speaker begs someone to not give up on them, to not look their issues too hard in the face, but instead to let them in. "Under the Skin" serves as a lighter break in the stream of singles that we've heard from This is Really Going to Hurt, but it's hardly pulling any punches, and it stands alone as maybe the strongest single they've put out for the record thus far.
The writing for their upcoming album is laced with echoes of a turbulent time for the band. The singles' themes have varied from impassioned storytelling to melancholic longing. This ability to balance various themes and produce a cohesive piece of work is part of what makes Flyte so exceptional. Their premiere album, 2017's The Loved Ones, was a romantic and explosive introduction to their round indie rock sound. A band with a break-out album that self-actualized doesn't have anything to prove, but these latest releases have proven that Flyte has nowhere to go but up.
Stream "Under the Skin," and be on the lookout for their upcoming LP This Is Really Going to Hurt. Photo by Jan Philipzen.
—
Hannah Lupas
on February 18, 2021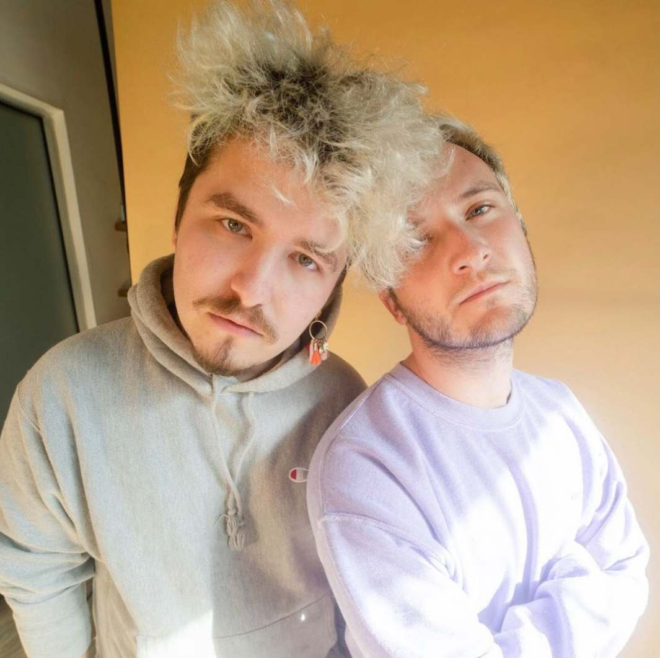 Toledo - Sunday Funday
---
Brooklyn duo Jordan Dunn-Pilz and Dan Alvarez, better known as TOLEDO, have just released their highly anticipated sophomore EP, Jockeys of Love. After the release of multiple atmospheric singles such as "It's Alive!" and "Challenger," it was clear that listeners could expect loads of goodness from TOLEDO. "Sunday Funday" is a song wrapped in catharsis—it is a recognition of the desire to hold space for someone dealing with alcoholism. Within this track is a sort of gleam effect, with shiny sounds of layering voices and enchanting, light-floating riffs. While singing about a very tender situation, fraught with discomfort, TOLEDO has a way of making the dismal truths of addiction sound glossy and a little bit easier to sit with while still addressing despondency. Photo by James Lynch.
—
Laney Esper
on February 18, 2021