Buzzing Daily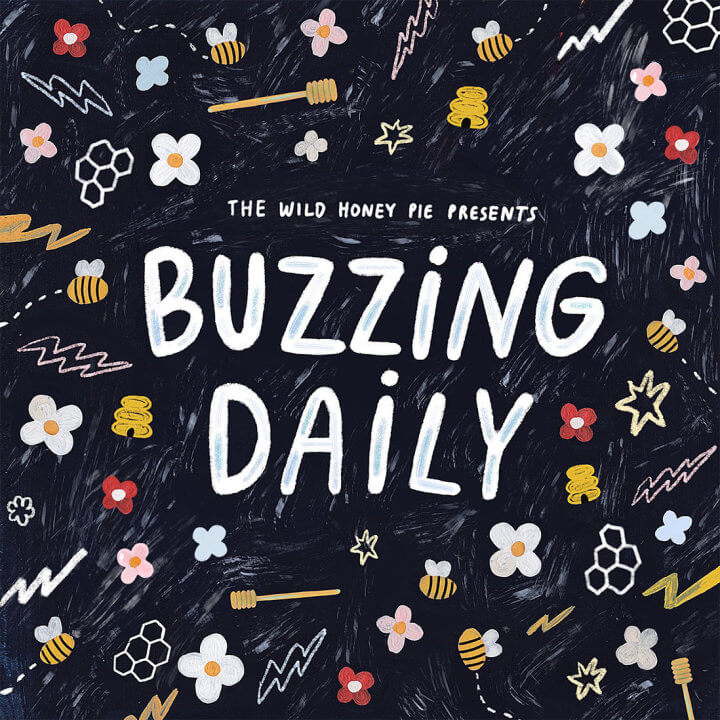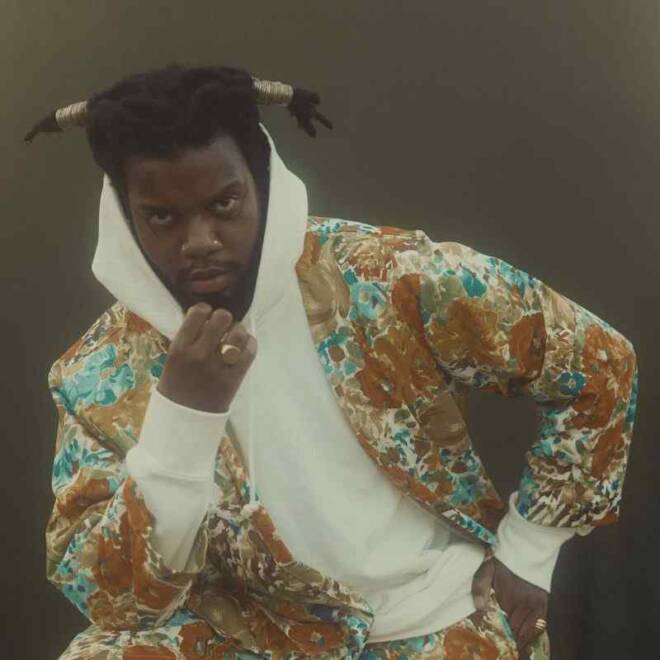 serpentwithfeet - Same Size Shoe
---
Love is creation—collective cultivation producing an exclusive sense of joy that often becomes a cynosure to the world outside. Love is bare feet slapping against cold wooden floors on a particularly warm day—invigorating, assuaging, empathetic. Love is a shared experience, and the Baltimore-hailing artist serpentwithfeet explicates this to be in more ways than one in his latest release, "Same Size Shoe."
The release is a charming and emotionally profound breath of fresh air to carry us into the new season. Bearing the signature celestial vocals and distinctive serpentwithfeet style, the enlivening track is a personal attestation to being in love with someone who has undergone similar walks of life. It is a declaration of loving loudly and freely as a Black, gay individual with an impassioned dedication to do so. It is an attestation to the experience of love, resting not only in the fact that the couple can probably double the size of their shoe collection, but that they're able to understand one another due to their shared experiences of living as Black men. As the adroit artist shared in a statement once, "I prefer to date and love on Black men. I don't want to be with anyone who can't go to my barber or walk a mile in my shoes."
"Same Size Shoe" is a wondrous expedition of the artist's forthcoming album DEACON, which is set to debut on the 26th of March. DEACON stands as the third full-length project serpentwithfeet has released since his 2018 LP soil and 2016 release blisters. The much-anticipated album flaunts an attractive introduction with this track and music video combination, and we're more than excited for its official release. Photo by Braylen Dion.
—
Bianca Brown
on March 3, 2021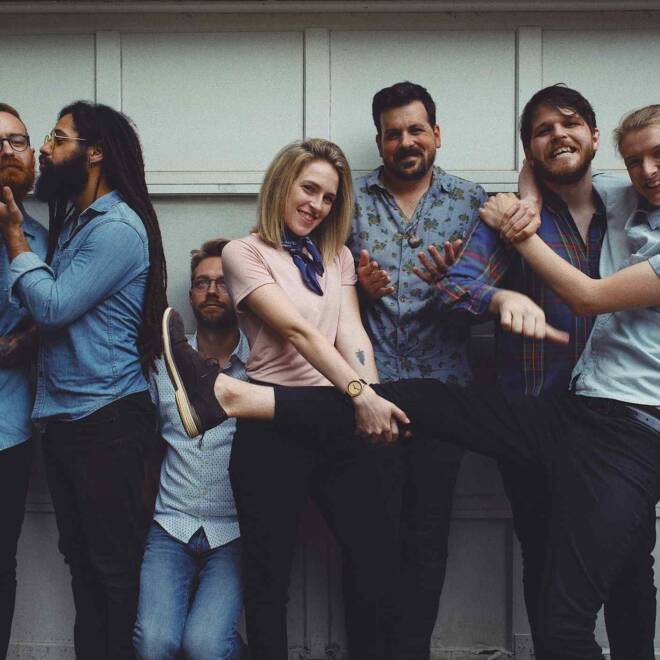 The Collection - Blue Day
---
Sometimes what you really need is a slow song about sad days. Sometimes only the sound of a guitar strung slowly and the folk vocals of an indie assemble can save you from a dark and cold winter night. The German have a word for the melancholy caused by the state of the world: Weltschmerz. And that world maybe perfectly captures what The Collection gives us with their new single "Blue Day." The North Carolina-based septet wrote, recorded and released the perfect manifestation of that sneaky feeling of sadness that you just can't shake. When even in beautiful days, that feeling that something is wrong and the blues are just at bay lingers. The Collection spent 2020 making music that perfectly represents the uncertainty of our times and the feeling of figuring yourself out when nothing is the way it used to be. "Blue Day" is the epitome of that and it already rises our expectations about what 2021 will look like for the band. Photo by Cory Wood.
—
Giulia Santana
on February 18, 2021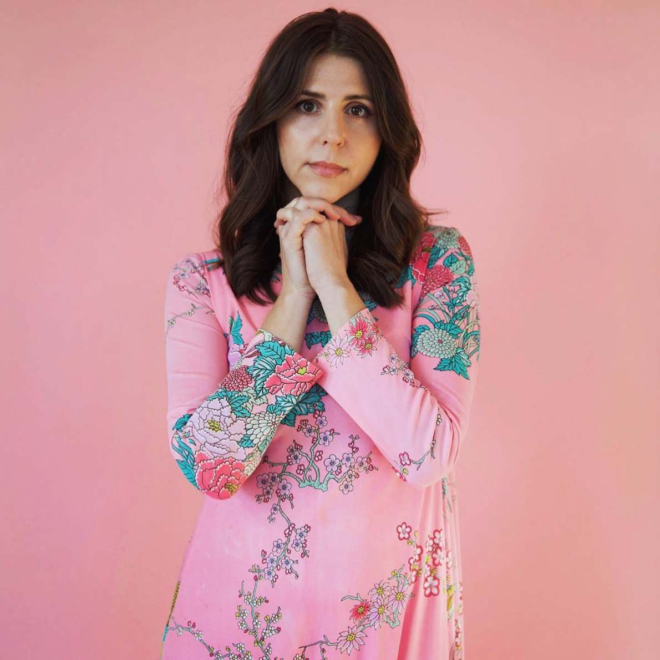 Jillette Johnson - Angelo
---
From pianist and singer-songwriter Jillette Johnson's dazzling third full-length album, It's A Beautiful Day And I Love You, comes the sparkling "Angelo." The California-born, New York-raised and Nashville-based Jillette Johnson uses her remarkable voice and range to tell the story of a lost boy named Angelo, "wings broken, arms open." The full-bodied Americana-pop sound is thick with guitars—including a steel string that makes this writer weak at the knees—and drums, but if you listen closely, it's Johnson's piano that is driving the melody, while her stellar and wide-ranging vocals conjure images of a fallen angel who she feels helpless to rescue. Blending Americana instrumentals, folk lyrics and pop production, "Angelo" is a rare and precious find. Despite its heart-wrenching lyrics, the track has a sound that is bright like sunshine, honey-smooth and warm as a campfire. Johnson's voice is a comfort and a gift. Photo by Betsy Phillips.
—
Maya Bouvier-Lyons
on February 17, 2021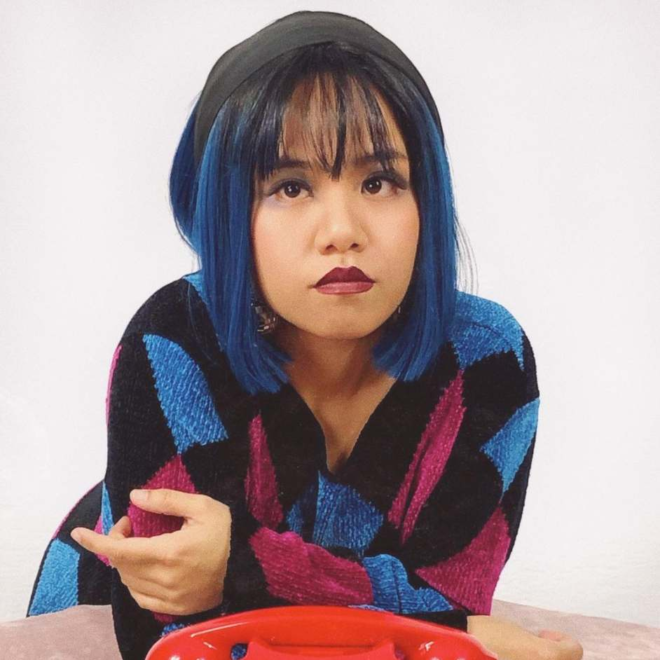 Faerie - White Noise
---
Contrary to what the title may suggest, Faerie's "White Noise" is far from static. A sonically lush and textured synth-pop delight, the song comes out of 2am, her short but sweet EP debut. The song balances an intimate, electro-pop sound of the likes of Caroline Polacheck with a contrasting sense of dramatic, colorful synth-pop reminiscent of artists like CHVRCHES or MS MR. "White Noise," which delves into getting over a past relationship, doesn't lament but instead celebrates being satisfied with one's own space. By the time the song's hook comes in, "Give me a minute / My space to breathe," you've already stood up to dance. Filled with synths, background vocals, and satisfying beats, the song takes whatever space it needs. The title is then a possible reference to that dreadful silence heard when a phone call goes unanswered, but Faerie turns that around, coveting that silence rather than fearing it. In the end, she pulls through triumphantly, "I don't need your love to feel at ease," she concludes.
Behind Faerie, there's Christine Joyce Lam, a promising NYC-bred singer-songwriter whose combination of imaginative, colorful songwriting and powerful, cunning vocals make for an ideal artist to look out for. The song is co-written by two collaborators: Christian Young (ImTrying) and Jonathan Atkins (wavcat). Together, they make this deeply enjoyable and satisfying track, which makes for an ideal quarantine listen—a fun and perfect dance party for one. Photo by Brian Scagnelli.
—
Alejandro Veciana
on February 17, 2021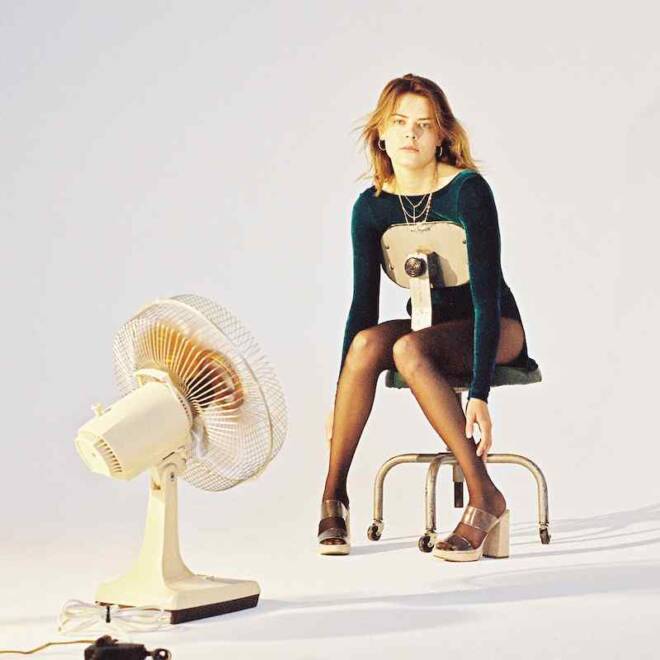 Premiere

Sara Bug - Die With You
---
Premiering today is "Die With You," the newest single from Nashville-based singer-songwriter Sara Bug, preceding the release of her debut self-titled record. "Die With You" was written in 2013 among what Bug describes as "some of [her] darkest moments." The tender acoustic ballad reads lyrically like a love song, but seven years later, the subject itself doesn't matter; the track has instead become a letter to an aspirational form of herself, a more self-assured manifestation. "We are the perfect two / Even when I'm blue and wanna die / It's you," she sings with a romantic yearning, knowing that if she finds his level of faith in herself, it'll be all she needs to carry her through even her darkest days in the future. Showcasing her penchant for dynamic, avant-garde production, the song's contemplative instrumental outro swells heavily to carry Bug further along on this journey of self-actualization than where she started. It echos Bug's sentiment that "Die With You" "was then and still is now, a sort of foreshadowing of what I hope my life becomes." Her forthcoming LP will further explore themes of self-discovery and growth against her untraditional folk sound, a uniquely complex take on the singer-songwriter form. Preorder Sara Bug, due out May 14 via Egghunt Records. Photo by Bennett Littlejohn.
—
Ysabella Monton
on February 17, 2021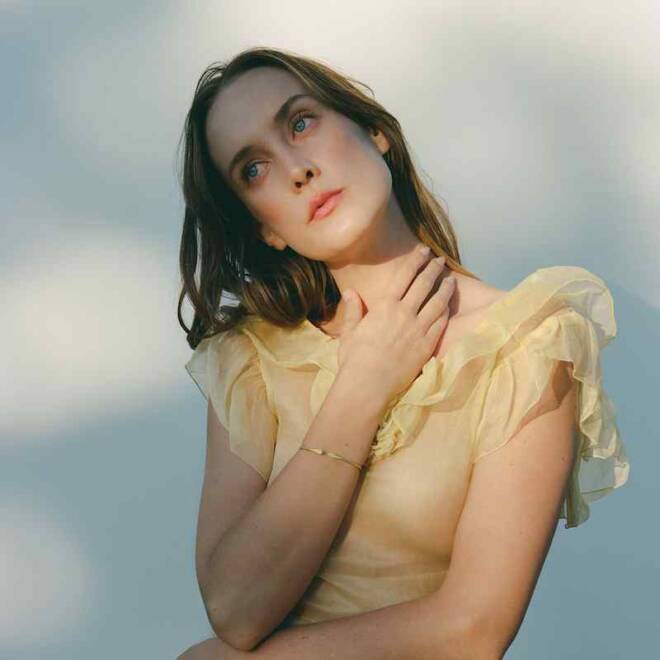 Allie Crow Buckley - Moonlit and Devious
---
Allie Crow Buckley's "Moonlit and Devious," the title track from her debut album, opens with a haunting church organ that signals the start of something spooky. Her piercing, direct vocal delivery shines as she paints a vivid picture through her lyrics, telling the story of a woman longing for a lover far away—"Candlelit loneliness / I lay on your side of the bed / Undying obedience / Hands clasped tight to my chest." Eventually, the hypnotic, dark melodies open into a cathartic wail over thick, crunchy guitars, juxtaposing the light and the dark. Buckley has stated that "Moonlit and Devious" is a love song, and though it does have a heavier feel, it perfectly captures the duality of devotion—both the sensual, conniving side of it and the bright, hopeful side. Balancing these two emotional polarities is no easy task, but Buckley makes it sound effortless. Listen to "Moonlit and Devious" wherever you stream. Photo by Nastassia Brückin.
—
Paige Shannon
on February 16, 2021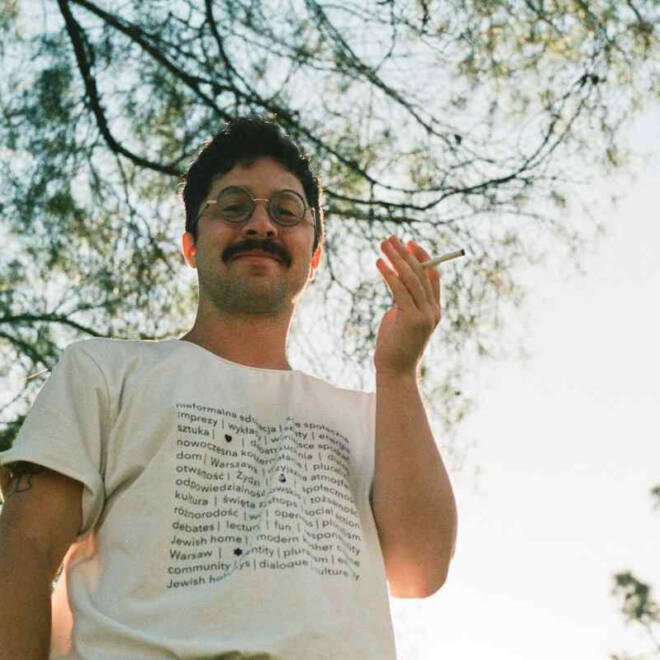 Dorvin Borman - Pressure Valve
---
Dorvin Borman's latest single "Pressure Valve" carves a unique sonic space somewhere between Blue Öyster Cult and Real Estate; dream-pop with a timeless, yet loose, psych-rock energy. Self-written and recorded in isolation, Borman's hazy vocals wrapped in hypnotic lo-fi riffs capture the essence of the days we have all wasted, at one point or another, on the couch with takeout, wrapped in our own existential dread. Halfway through, the beat picks up and mirrors the feeling of racing thoughts as it takes on a groove slower yet similar to Peter Bjorn and John's "Young Folks." The last lines of the song hear Borman echo a sentiment familiar to anyone who's experienced this kind of hours-melting anxiety binge, with a sigh of resolve: "I'd be happy to be fine." On days when it feels like there's not a lot to celebrate, having no complaints can be more than enough. Somedays, simply neutral emotions are welcome—and so is the music that reminds us of this. Photo by Felicia Lim.
—
Heddy Edwards
on February 16, 2021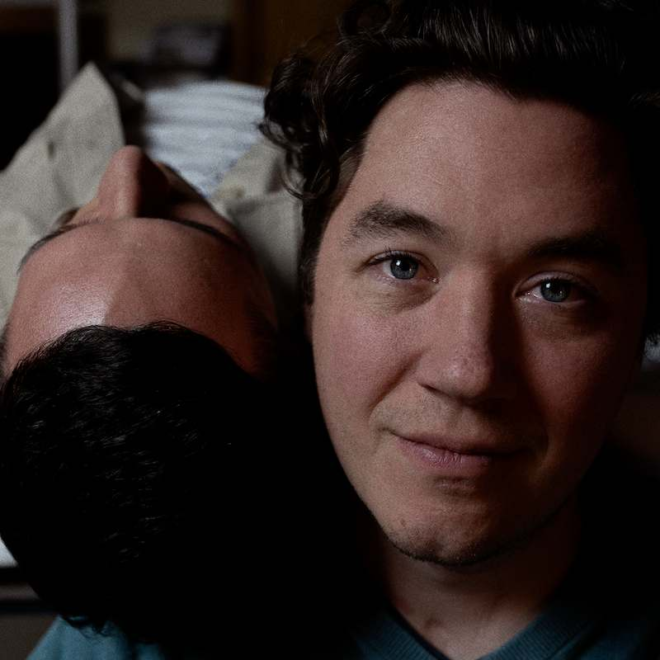 Bird Fight - Traffic Lights
---
Crafted from an analog of songs originally written over a decade ago, Bird Fight has dropped a five-track EP called Hugshake. It's a vibrant and experimental collection of intelligent production and intricate vocalization. Using household, commonplace items for varied instrumentation and percussion, the producer and vocalist duo of John Katona and Christian Ohly make music that feels progressive and kinetic. "Traffic Lights" in particular possesses an ethereal and haunted energy. It's a delicate embodiment of their self-proclaimed genre "folktronica;" The song's movement and sound have a more pronounced electronica element, while the subject and tone contain folk sentiments. This track is a lover's lament that frustratingly pleads with its subject to reciprocate the speaker's efforts in the relationship. Hugshake dropped on February 12. Give it a listen wherever you stream!
—
Hannah Lupas
on February 16, 2021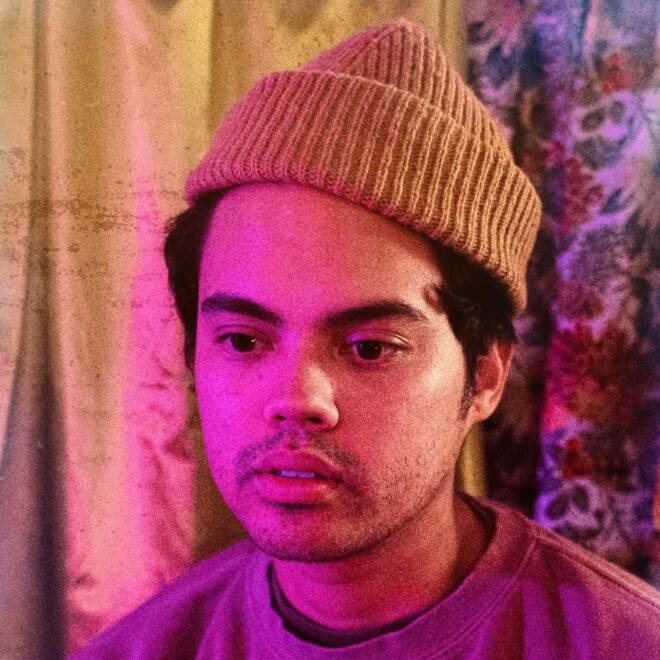 Tim Atlas - Peace At Last (feat. Honeywhip)
---
Turbulent times call for self-discovery on "Peace At Last," the first 2021 single from California-bred Tim Atlas. Syrupy-sweet vocals soar over fine-tuned retro production while LA-based duo honeywhip lend their lo-fi sensibility to the track, laced with new wave synths and a bouncing bassline. On a blind listen, "Peace At Last" is a joyful exploration of personal identity when Atlas sings, "Just trying to be myself / But who is that?" to open the song's chorus. But these lines run deeper than that, as Atlas alludes to the events, perceptions and external pressures that have shaped us in the year 2020. We wonder if we'll ever see the end—to COVID, to senseless systemic violence on the Black community, to collective political anxiety— and the future is daunting. While many of us have fought for distractions and felt forced to stay productive, "burning the candle at both ends," Atlas insists that it's always possible to come out stronger. "Taking [my mind] apart to the first draft" is an invitation to start over, and "Peace At Last" is Atlas' reminder that we are more than the pains we've endured. Photo by Tim Atlas.
—
Ysabella Monton
on February 12, 2021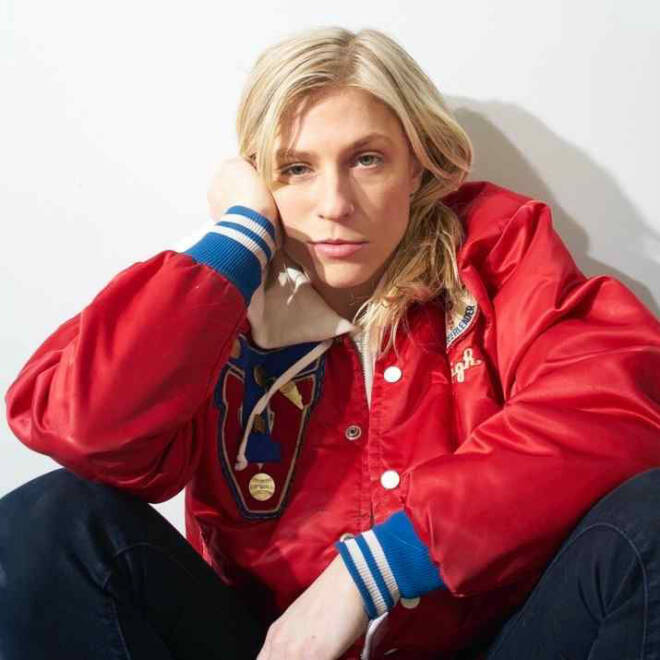 GOLDEN - Eye (Air Volee Remix)
---
A tale of two boroughs. Harlem-based producer Air Volee and Brooklyn-based indie artist GOLDEN pen a bright story with "Eye." While the original version carried a more airy sound, the inclusion of Air Volee brings a fresh retro pop flare to a track where we're taken into a new tier of self-reflection. Both artists are distinct in style but balance each other well. There's a sense of levity one can feel with the heavy percussion that defies space, capturing motion into a song that pleases the ear and sends an almost chilling sensation through the veins. There's a saying that eyes are the gateway to the soul. With this track, that element plays out to make one discover a moment within that they weren't even aware of, that there's no authenticity in themselves. The question of "who am I living for and as," essentially. It's a personal moment for GOLDEN, almost written as an autobiography, and Air Volee amplifies all the right focal points of her narrative. Photo by Kevin Condon.
—
Bianca Brutus
on February 12, 2021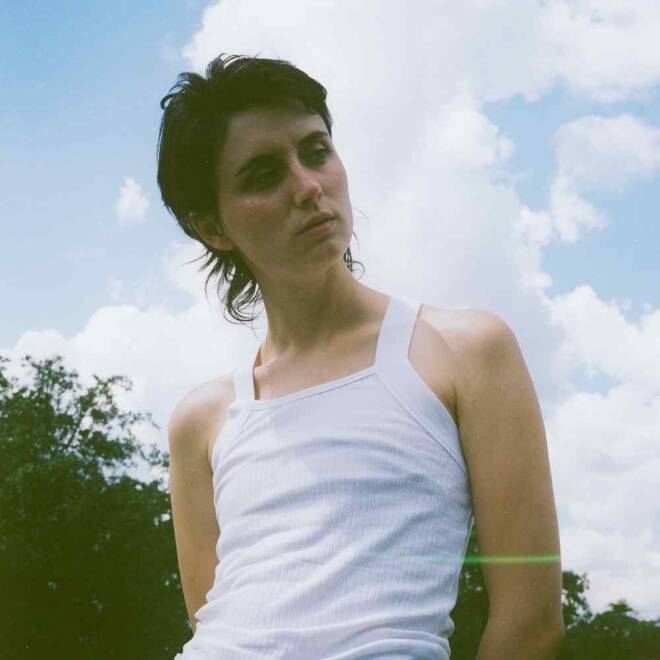 Katy Kirby - Portals
---
Right off the bat, Texas-based Katy Kirby's wit gleams through on her new single, "Portals." The track begins with some ambient synth, quiet bell-sounds and the clarity of Kirby's voice wringing out irony: "I'm an alternate universe in Target lingerie." Soft pawing at the piano throughout the song creates a gentle effect, which draws out the thematic elements of weaving through questions of two people walking away from one another and what that might mean for the individual. Kirby ponders whether separation will strengthen the two, and if they reunite, will they recall their original purpose for one another? Not to be "boxes, doors, or borders," but to be "portals." Clothed in prickled strings, matched with the warmth of Kirby's powerful voice, this track contains a flickering hope against the odds of separation. Photo by Jackie Lee Young.
—
Laney Esper
on February 11, 2021