Buzzing Daily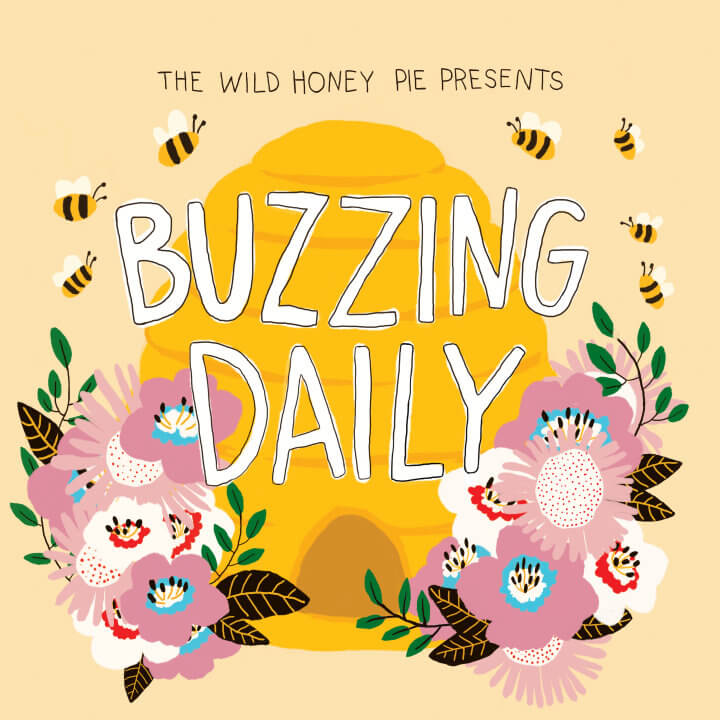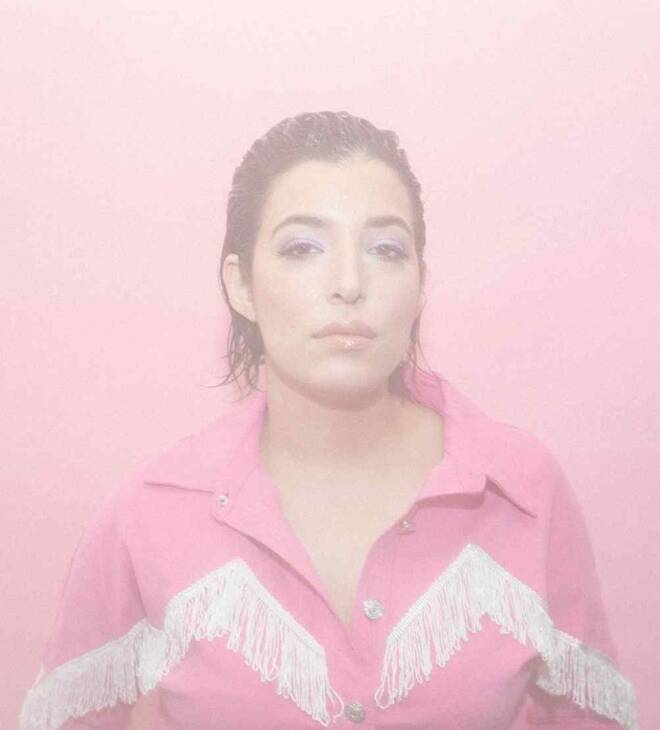 Seamstress - Everything
---
"Everything" by Seamstress is a slow burning telephone call, the whirling inner monologue as you grasp for the right words to say. A melodic breath of exhaustion, Seamstress weaves watery electric guitars and echoing vocals with into a floating yet forward moving ballad, the sonic equivalent of a shimmering silk garment with no seams in sight swaying in the breeze. Weighing the balance between sadness and hope is not easily achieved, but Seamstress, comprised of members Gabriella Chavez & Charlie Sztyk finds a kind of peaceful motion away from the violence of love lost. "Everything" never arrives at a happy ending, as a piano counts its way out of the tune, a flourishing, reverberant voice repeats "it's everything / everything," a mirror reflecting back to us the moments in our lives when the things that meant everything to us seem to fall away.
—
Emma Bowers
on January 29, 2019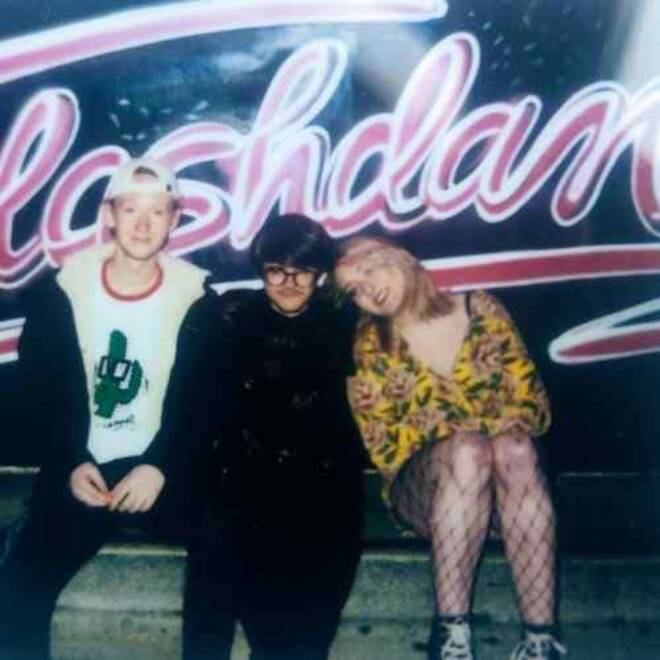 The Sunset Hut - Bury
---
Singer Aphra Smith paints the sepia-toned world of The Sunset Beach Hut in black and white. The bouncy guitar hook wants you to dance. The dreamy atmosphere wants you look back on this as the very best of times. Smith just wants to tell it like it is. When painting one's surroundings in only two colors, it's natural to pick one and defend its use unconditionally, but Smith holds herself to no such constraints. "It's not as easy as I thought it would be / But not quite as hard as you'd expect," she sensibly admits of her path. "Though my insignificance serves me well / I would like a pedestal to know how it feels / To be loved by everybody." She captures the utterly human experience of waffling, of flip-flopping and of being presented with four million choices and not being satisfied with a single one. "Bury" forces us to admit that — not sometimes, but really, truly all the time — things do not turn out perfectly. And as the song reaches its chorus and its most fittingly summer-like, she gives us a reason to dance while also handing us the hardest pill to swallow: "She'll never look at you the way she looks at him."
—
Daniel Shanker
on January 23, 2019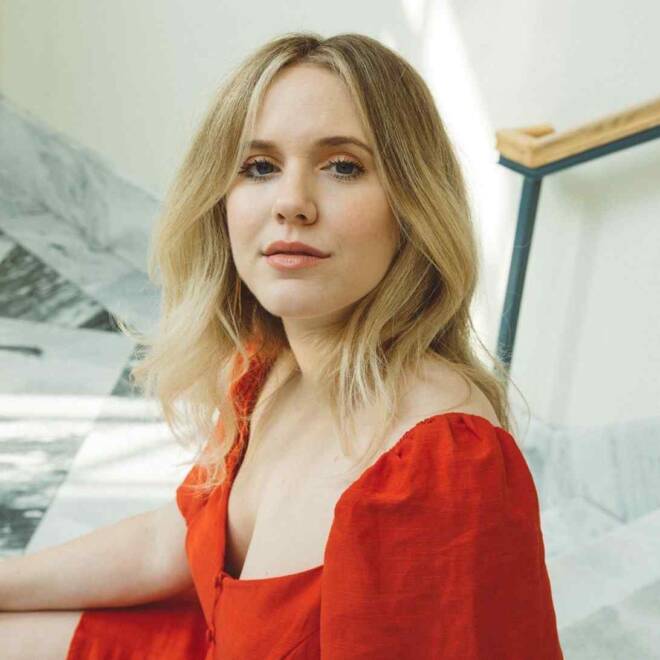 Leah Nobel - Earth and Sky
---
Over collage of sediment rumbling synths and chattering birds, Leah Nobel admits that she not one to use her inside voice on her new year release of "Earth and Sky." At once a love song dedicated to hours spent wandering alone through the woods and a reaffirmation of the human need to connect to the natural world — one outside of cubicles, concrete and screen induced loneliness, the Nashville-based singer/songwriter finds a sonic "valley and crooked little road" of her own in this synthesis of folk and pop. Nobel's upcoming record "Running in Borrowed Shoes" is inspired by numerous interviews she conducted as a hybrid endeavor combining journalism, empathic advocacy, and music, and is set to be released in 2019.
—
Emma Bowers
on January 22, 2019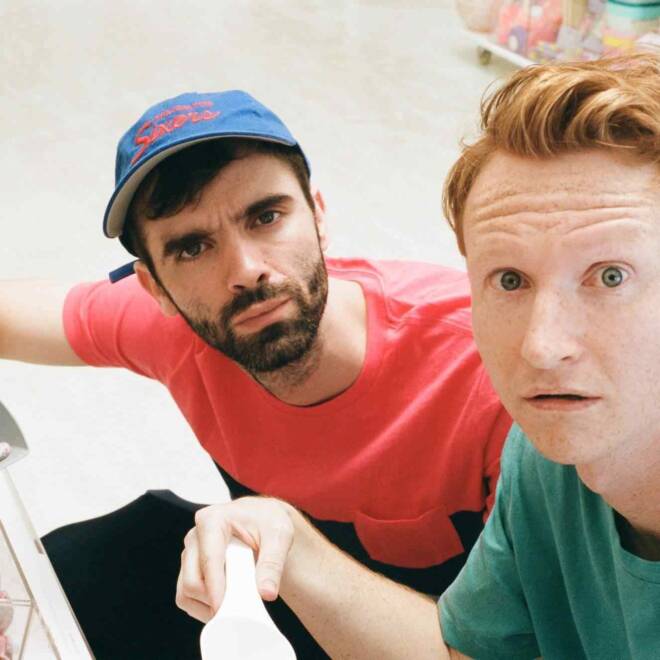 Dan and Drum - Theoretically You
---
"Theoretically You" is clearly the work of friends. Dan Schechter and Philip "Drum" Thompson have known each other for 20 years, and haven't been alive much longer than that. Thanks to the delightful weirdness of their musical relationship, "Theoretically You" is, above all, unabashedly playful. Dan and Drum give themselves space to experiment and trust that the outcome will be worth hearing. The song is cleverly cobbled together from tiny pieces like dozens of mismatched Lego bricks. Individual drums sputter off to one side while numerous vocal tracks layered on top of each other arrive from all directions. Schechter, who takes on the duties of lead vocals, plays the parts of Passion Pit's Michael Angelakos, with a soaring harmony in one ear, and a Top 40 auto-tuned pop star just seconds later. Like mad scientists — specifically the kind who use Ayatollah Khomeini as the basis of their rhyme scheme — it's hard to tell if Dan and Drum meticulously planned out each element or if the fruits of their whimsy were pure dumb luck. It sure sounds like fun.
—
Daniel Shanker
on January 22, 2019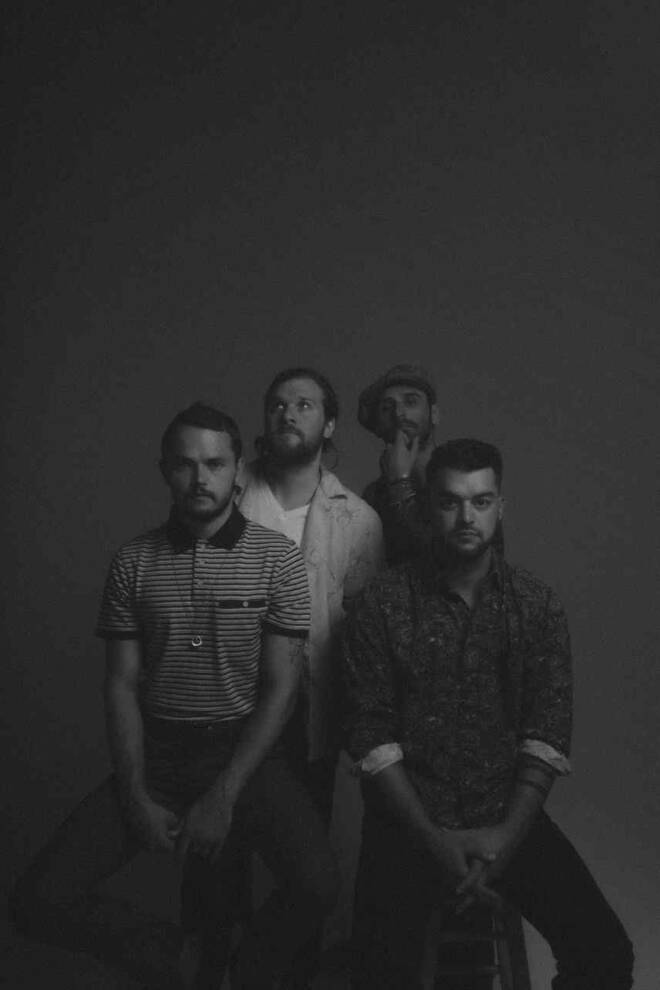 Future Thieves - Always Something
---
Indie-rockers Future Thieves are back with their impressive new single "Always Something." This Nashville band has mastered a sound that is simultaneously tasteful and commercial, giving us a song that could easily have a place on Top 40 radio. While at first, the song may sound like it's about the aftermath of a breakup, frontman Elliot Collett tells us, "'Always Something" is a song that was written from the perspective of someone who pushes people out of their life unintentionally...mostly by just little things they say or do. I've known a few people like that in my life, and I always want so badly for them to stop and realize what they're doing." Somehow we like this song even more because of its origins. We all know the kind of people this song lets us into the mind of, the person who seems set on being alone in life rather than letting people in and at times we are that person, doing and saying things that can easily be the last straw. Since their start in 2013 Future Thieves have played a handful of festivals like Bonnaroo and SXSW and have captured the attention of Conan O'Brien and Jimmy Fallon. As the band continues to make waves and release new music, we're confident that they have what it takes to become a household name.
—
Dara Bankole
on January 18, 2019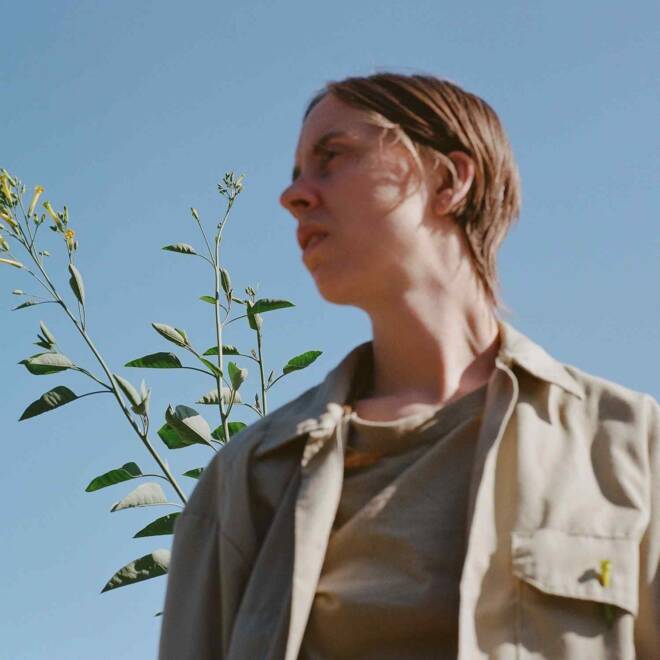 Hand Habits - Placeholder
---
The slow-burning "Placeholder" finds Meg Duffy, the creative force behind Hand Habits and former lead guitarist of Kevin Morby's band, at the receiving end of apathy. "I was just a placeholder / A lesson to be learned," sings Duffy, feeling dispensable and replaceable, "A place you will return." The world keeps turning and the tone regarding this mistreatment sounds more like acceptance than anger, but the anger will never truly disappear. Duffy refuses to let the song be just another song complaining about the loss of love or friendship or connection, admitting after all of these accusations, "Now you're just a placeholder / For someone wasting time." The resentment towards the song's subject, after having been so cruel in the first place, has become so powerful as to overtake the actual details of the story in Duffy's mind, and that realization sinks in for another minute as the song, assisted by Lomelda's Hannah Read, slowly finds its resolution underneath deft guitar work.
—
Daniel Shanker
on January 18, 2019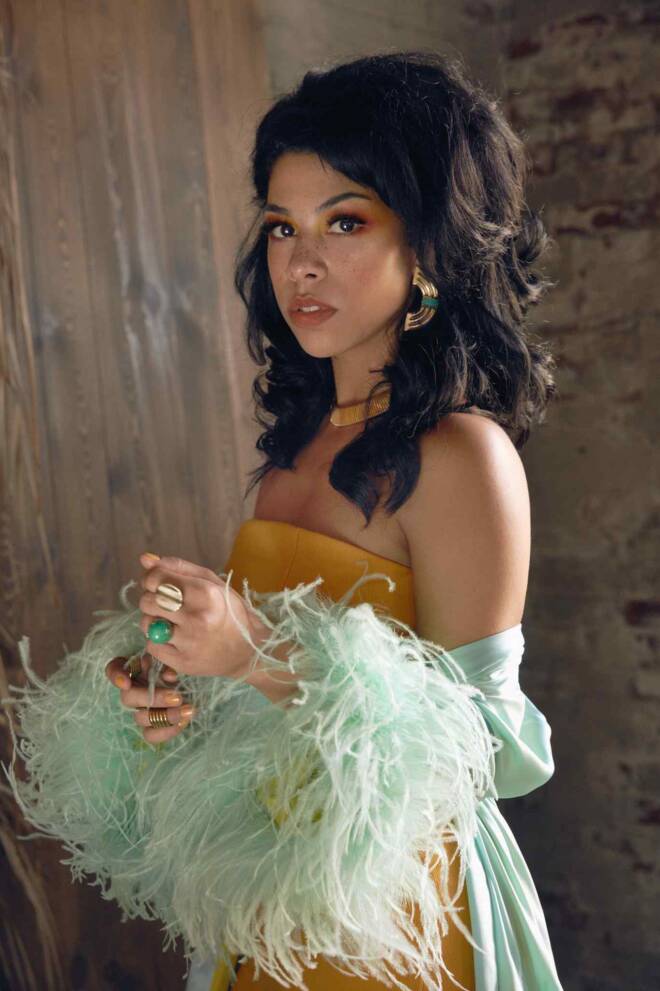 Monica Martin - Thoughtless
---
Monica Martin's career is a story of wide ranges. Her vocal range, to be sure, impressively flutters in the highest registers of her music's sonic palette, but even wider are the steps she has taken to make that music in the first place. Working as a hairdresser in Baraboo, Wisconsin, she formed and fronted the quirky but earnest indie-folk band Phox, lyrically over-sharing to hook listeners with a voice containing unparalleled levels of both beauty and scorn. She went from covering Vulfpeck songs onstage with Phox to eventually lending vocals to a song on their newest album.
Her first solo single, "Cruel," stayed in territory familiar to Phox fans, but her new release, "Thoughtless," demonstrates her wide range as a musician, exploring the darker, more electronic sound she developed with Violents in 2017. Martin has made mistakes at times in this wild journey, but she has never been afraid to admit them and move on. "Heard you got the remedy to really get it right this time," she sings, but she knows there is no right answer to the endless questions life throws at her — "Lady, I think your guess is as good as mine."
—
Daniel Shanker
on January 17, 2019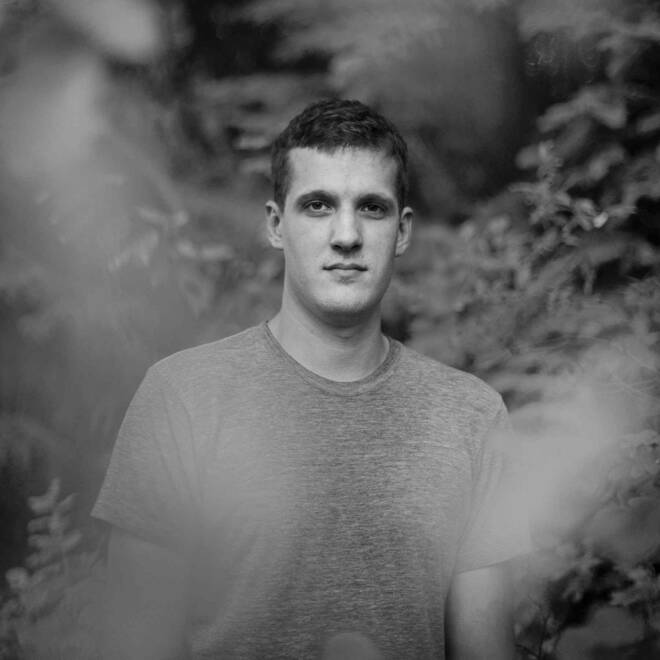 RV Farms - Too Much
---
RV Farms, otherwise known as of Edmonton, Alberta's Daniel English is back with a new single.  After an EP in 2016, RV Farms' has put out two new songs including "Too Much" and "All I Need" released last April. With his music being described as "pop with a secret," "Too Much" revels in this statement. English's hushed and subdued vocals contrast a pop beat and electro riffs, and together piece by piece he creates a sound that is genuinely his own. Within its final minutes a disguise ending gives way to an exciting eruption of sound that invigorates the song as a whole one last time before it finishes. As lyrically English retraces his steps and considers their effect on his present situation, musically we hear a forward-thinking artist not afraid to break outside of the constraints of genres. Fans of The Japanese House and Thomston will appreciate the juxtaposition of heavy and light present in RV Farms music and lyrics. Be sure to be on the lookout for whatever RV Farms does next, we sure will be.
—
Dara Bankole
on January 16, 2019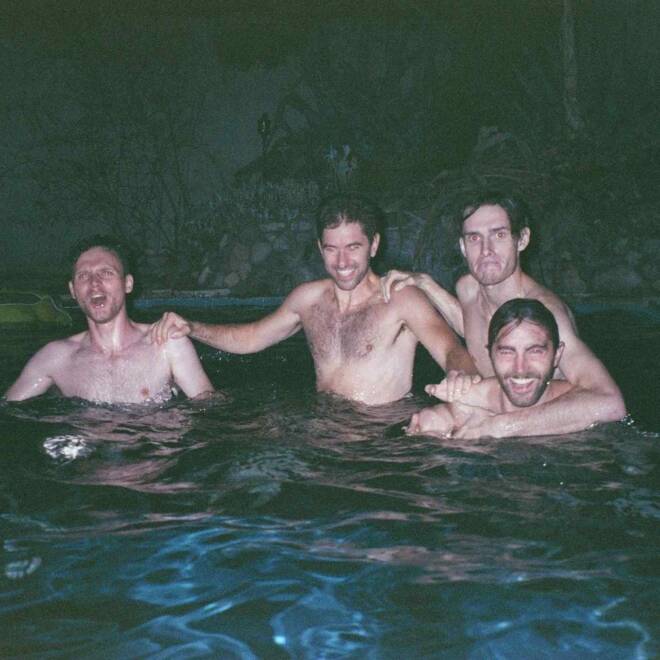 Plastic Picnic - Well Wasted
---
"Sad music for people to dance to." That's the mantra of Brooklyn-based band Plastic Picnic, and their new single, "Well Wasted," is a fitting addition. The song is abundant with the band's signature 80s-style synth sounds and bops to a 4/4 beat that practically forces you to move your feet. From the steady hi-hat, to the rhythmic bass, to the particular tone of the guitar, every instrument is a powerful addition the arrangement and the hazy, neon-baked nostalgia it conjures up in listeners. Meanwhile, frontman Emile Panerio's vocals glide right through as he reflects on fleeting youth and questions the practicality of always living in the now, as opposed to preparing for the future. The song builds nicely toward an unexpected bridge, giving dancers enough time to settle their heart rates and contemplate what they just heard before coming back with one final drop of the chorus. The first single of the year for Plastic Picnic, "Well Wasted" is dreamy and on-brand, and you'll want to leave it on repeat all winter long.
—
Britnee Meiser
on January 16, 2019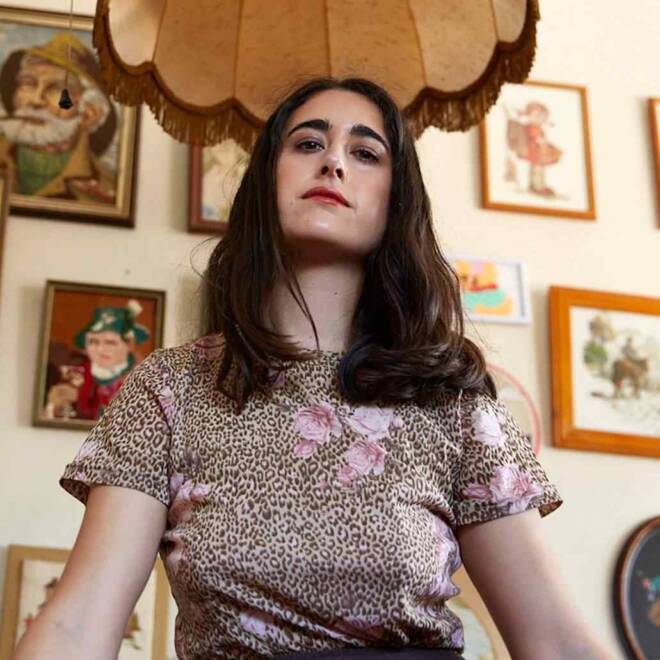 Grace Turner - Easy I Fall
---
Grace Turner's work is vulnerable and gutsy, embodying a blasé tone that hypnotizes her listeners. This feeling can be felt as the artist croons over her new song "Easy I Fall," "If you want to fuck me then just tell me that you love me…" By the second verse a mesmerizing beat enters the tune, supporting the vocalists earthy and melancholic sound. Her voice becomes entrenched in a chorus of sighs as the sound on the song revves up. The pressure of the situation is expressed in her lyrics as the urgency in the instrumentation crescendos by the end of the work. Turner explains, "This song is about being tirelessly pursued…. I often joke in my live show that it's about trying to break up with someone but sleeping with them instead." Grace Turner has received attention for her song "Dead or Alive," which was released this past June, gaining just under half a million streams on Spotify. The Australian artist is grabbing the indie-rock communities attention, and with only three songs released on streaming platforms, there is a lot to look forward to with Grace Turner's rise."
—
Samantha Weisenthal
on January 16, 2019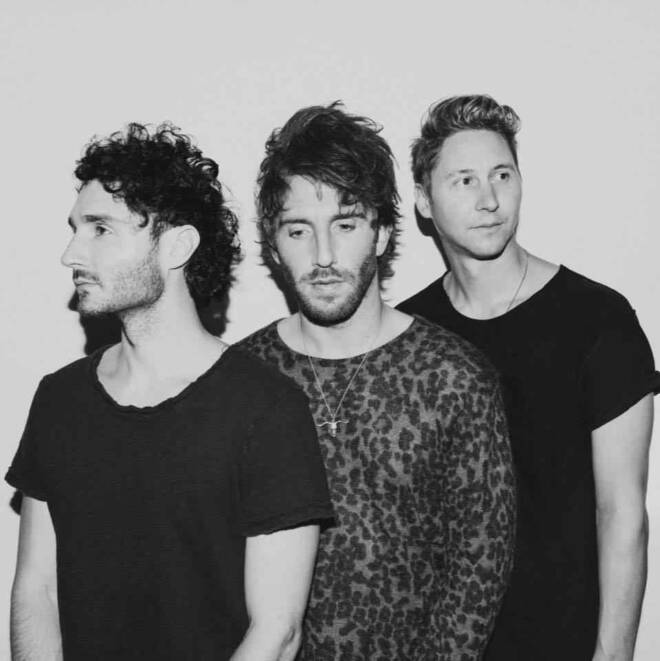 Smallpools - Downtown Fool Around
---
Is "Downtown Fool Around" about a night of a very certain type of debauchery, and should we be concerned about the money exchanged in the barren apartment? But then again, the dedication between the two fools seems a little too personal, doesn't it? With Smallpools, that's all beside the point. They want you to enjoy yourself, and they're going to work incredibly hard to make sure that happens. Their breakthrough single, "Dreaming," which achieved moderate mainstream rock radio success and earned itself a Chainsmokers remix, was finally certified Gold last year, five years after its initial release. This is in no small part due to a heavy touring schedule in support of some of indie pop's heaviest hitters — Two Door Cinema Club, WALK THE MOON and twenty one pilots — and a relentless stream of infectious ear candy. Even if the song is boiled down to one hook, one line to yell out as the chorus hits, that's all well and good as long as you yell it loud — "I was waiting up for you." Let your "woo-hoos" ring out and your falsettos fly free. Smallpools will always be waiting for you.
—
Daniel Shanker
on January 15, 2019