Buzzing Daily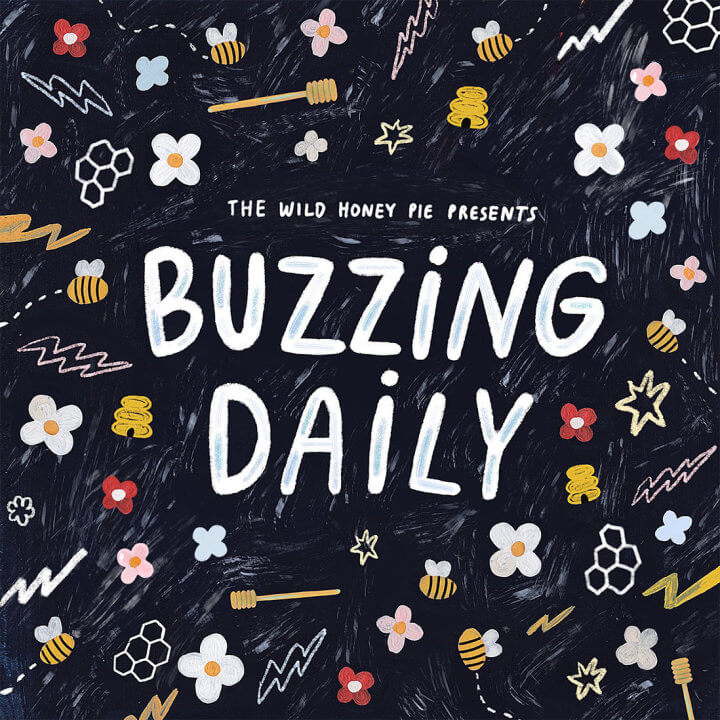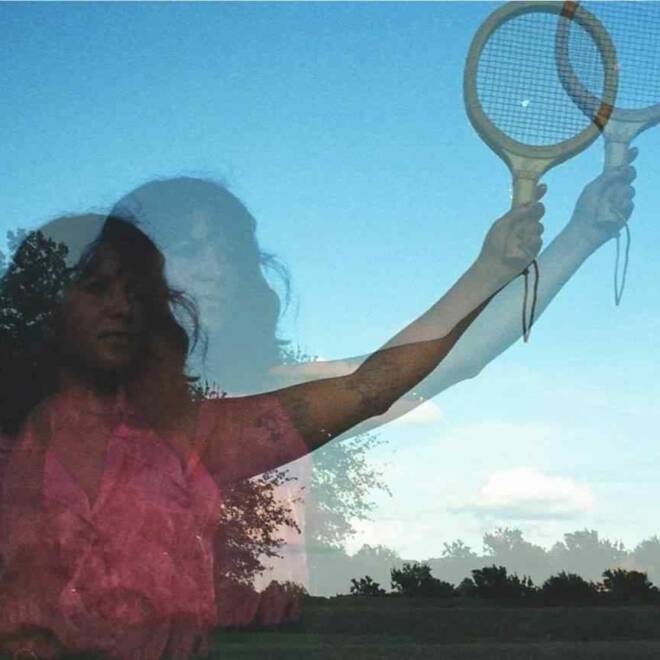 Sasha and the Valentines - Green
---
Sasha and the Valentines is a five-person, indie pop dream team based in Austin, Texas. With a strong synth production, the project is a perfect patchwork of talented musicians. Sara Addi is the lead vocalist and synth player, her ethereal voice flows lightly through your ears like a pleasant dream. The group's use of guitar, drums, and other percussive elements work together to create a laid back vibe, which is akin to a female-voiced Mac Demarco. This is strikingly apparent in their first EP, Green, that was just released in time for summer playlists. They successfully create a complete sonic picture for their songs, imitating the endless ups and downs in the search for modern love. Each track is seemingly more catchy and soul-bearing than the last, while still filling you with ease as you sway along to the rather consistent surf-rock tempo.
This is especially true for the song "Green". The piece starts off with strong guitar chords, which cut through and remain consistent throughout the song in both speed and strength. The track steadily builds as drums and various percussive and synth additions chime in. Giving way to the vocals, "Green" continues to capture the idea of chaotic harmony with the music flowing perfectly in sync. This song in particular shows off the talents of every member in the indie pop project and gives an accurate taste for the rest of the songs on the EP.
—
Monica Hand
on June 18, 2019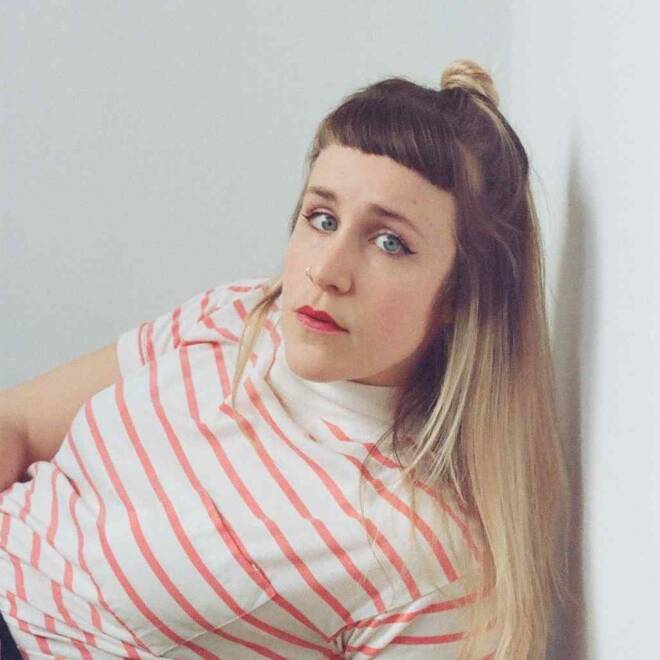 V.V. Lightbody - Baby, Honestly
---
Self-proclaimed "nap rock" artist V.V. Lightbody gives her best in the form of her newest track, "Baby, Honestly." Unique as they come, her style and skills as a singer-songwriter are on full display. She proves that a slow and deliberate piece is no less vibrant or lively than an uptempo track.
Released on the heels of her next solo 7", "Baby, Honestly" delivers biting and strong lyrics with an undeniably smooth feel—her tone self-described as a "snake-in-the-grass," dichotomously lends itself to its lyrics. The music nearly deceives you into not reading between the lines of lyrics such as, "Baby, honestly, you're crazy for taking me seriously" as the dreamy flute, glossy guitar, and bossa nova beat act as a security blanket of sorts, lulling you to sleep over a danger zone. Even still, with all its layers, "Baby, Honestly," honestly sounds like a dream.
—
Jazzmyne Pearson
on June 12, 2019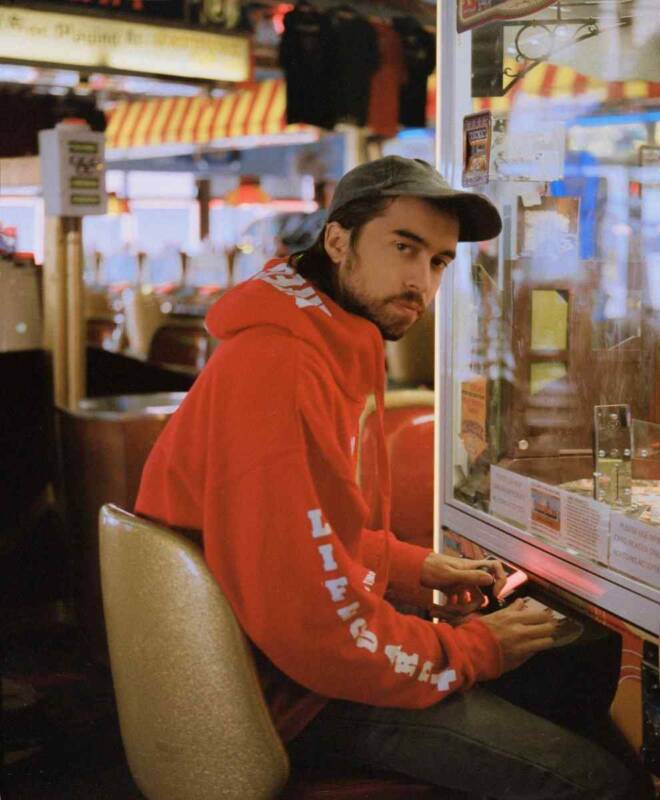 (Sandy) Alex G - Gretel
---
"Gretel", the first single release of a long-awaited return LP from (Sandy) Alex G, binds the warm nostalgia of fairy-tale musings to the clammy, inevitable truths of malevolence. From its disorienting, playful beginning to the trickled-in synth, reminiscent of the "Reading Rainbow" theme, this ear-candy haunt effectively drones its listener into the magical, ominous realm of oral tradition. The shrill siren-whirs indicate trouble, allocating responsibility to the well-known greedy folk-tale sister, Gretel, of the Brothers Grimm story, "Hansel and Gretel." This song comes from (Sandy) Alex G's upcoming 13-track album titled House of Sugar, set to be released on Friday the 13th, this upcoming September. "Gretel" will take you on an enjoyable jaunt into a foreboding fairy-tale forest through the beloved, spectral harmonies of (Sandy) Alex G.
—
Laney Esper
on June 11, 2019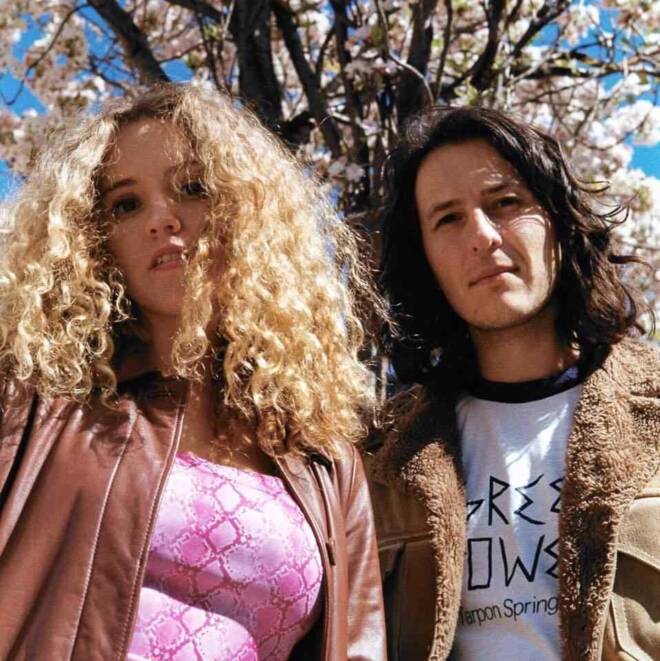 Geowulf - I See Red
---
"I See Red" is the shimmering new single from dream-pop duo Geowulf. Their first release since last year's debut album, Great Big Blue, the track invokes their signature breezy, coastal sound while adding new depth in the lyrics. A tight drum beat and spacey synth sound introduce vocalist Star Kendrick's crisp, clear soprano. "I keep my rage like I have a secret," she sings, invitingly matter-of-fact. The song was written after a fight with her sister, amidst the realization that you're only comfortable being your most horrible self in front of the people who love you the most. "And I'm only learning / Just to live, you gotta chill out / Calm down and breathe again." Like a fight, the song starts small and gradually grows, adding more nuance and instrumentation to the arrangement, and finally culminating into a nice full band sound in the chorus. Reminiscent of a sunnier Beach House, "I See Red" is vibey and atmospheric, and should top all your summer road trip playlists.
—
Britnee Meiser
on June 11, 2019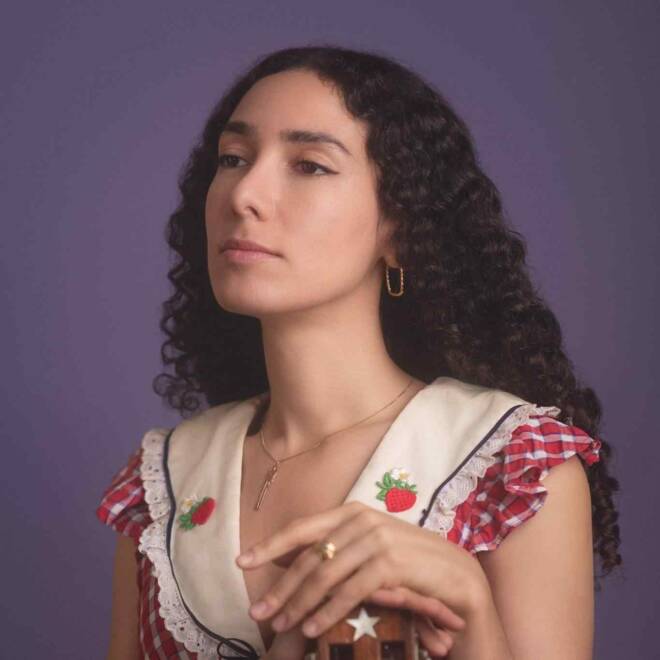 Bedouine - One More Time
---
"If you love something, let it go. If it comes back to you, it's yours; if it doesn't, it never was" is a saying so common, it's in danger of losing its urgency.  In her new single, however, Bedouine reopens and pours salt into the old adage. Over the last four months, Bedouine has slowly, deliberately put out tracks from her upcoming album, Birdsong of a Killjoy—"One More Time" is her fourth and latest release. Stripped-down acoustics open the song and are quickly overlaid by her elegant, nostalgic vocals. The track is an exploration, weighing the power of having a partner against that of doing it alone and an air of loneliness echoes the whole way through. Bedouine's poignant lyrics consider the ways that being with someone can hold you back. In one verse, she is a cage and her lover the bird trapped inside; in the next, she is the shore and her lover the waves washing her away. The music reflects that characters she creates, containing both the lightness of a bird and the calming rhythm of the waves in its melody. Bedouine's celestial voice takes center stage and, at the climax of "One More Time," a symphony of strings swells to meet her. Her distinct brand of folk is drifting, billowing, and tender in this track. It feels as though Bedouine is learning something about herself over the course of the song and, luckily, she is gracious enough to share the lesson with us.
—
Brigid Moser
on June 11, 2019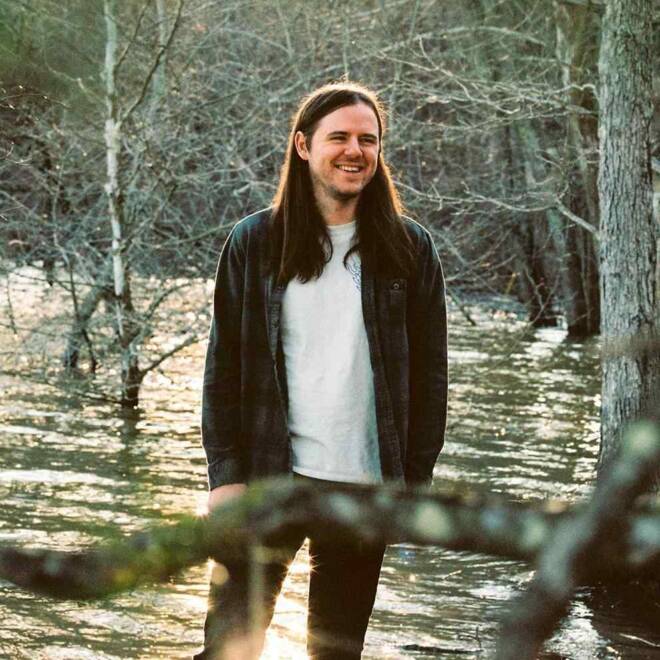 Steve Marino - Six Two Four
---
Steve Marino's breezy single "Six Two Four" is an ode to good times and carefree summer nights. Lo-fi drums and reverberating guitars open the track, immediately emanating familiar feelings of intimacy and warmth. The arrangement is tender and hopeful; close your eyes and you might feel like you're sitting around a fire pit with your closest friends, swaying along to Marino's soft, easy vocals and losing yourself in the gorgeous melody. The lines "Everyone's Here / Everyone's Out" repeat throughout the song, making for an easy sing-along and emphasizing what's at the heart of the lyrics and the mood: a celebration of friendship. "Six Two Four" is easy listening at its finest—it's from Marino's debut solo album, Fluff, which is flush with cozy songs about noticing and appreciating the people and places that make you feel like you're home.
—
Britnee Meiser
on June 10, 2019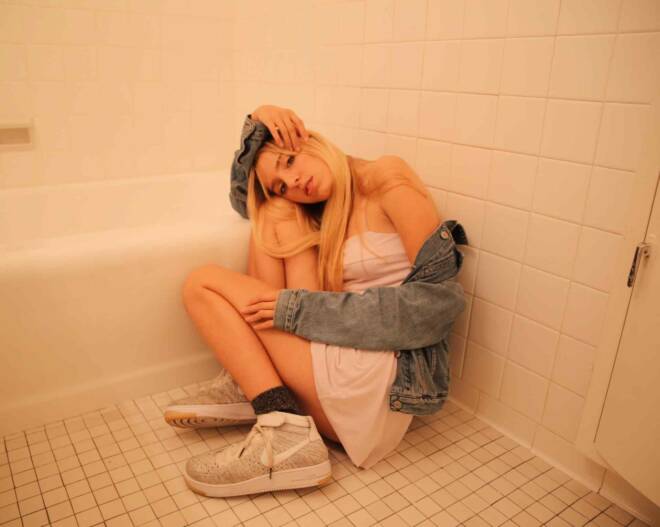 Maude Latour - Plans
---
She's young, talented, and not afraid to branch out. Maude Latour has been making music she could vibe to since high school, starting out with a passion to create and a piano she bought herself. Having moved around a lot growing up, she cites music as a place where she felt at home and understood. After releasing a short project of bedroom pop songs in 2018 and receiving more support than she expected, Latour decided to pursue music as a side gig during her freshman year at Columbia University. Her studies of philosophy and political science are subjects already evident in the last couple of singles she's released. In "Plans," Latour not only showcases her abilities in sonic complexity but also in sonic beauty. This song fits perfectly with her idea of being understood through music—those moments of realness that bring about a connection. By means of synth and lyric, she is able to interweave her interests with her own life experiences to create a realness that is magnetic. On the record, Latour said that she's realized the track is more about her own experience—how she loves and what that means to her. An inner look at her new love affair and how it's changed her, something every listener can relate to despite the subjective nature of her experience. In terms of production, Latour is not afraid to play around with varying tones and cadence, leaving the listener in awe with the vibe that flows on by. "Plans" is an infectious, heart-baring song that will help you take on this summer. Photo Credit: Lola Lafia
—
Monica Hand
on June 10, 2019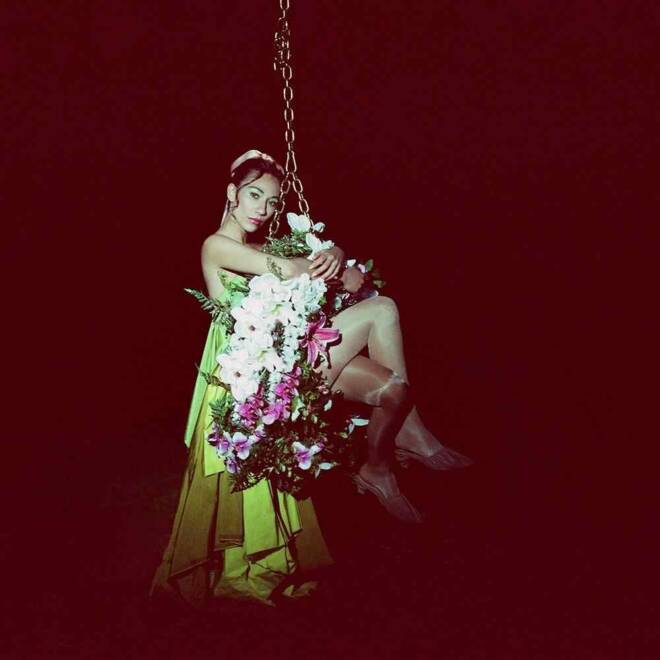 ​Tei Shi - A Kiss Goodbye
---
Tei Shi's sound may best be described as evocative, Latina indie-pop and her newest track "A Kiss Goodbye" delivers that same tone. Her exceptional recipe of R&B beats and buttery smooth vocalization makes her one of the most unique and listenable artists in her genre right now. Tei Shi transcends a rare soft yet authoritative voice in her lyricism, having a near-angelic affectation while claiming she "doesn't need a kiss goodbye" or any sort of outward approval. The blend of velvet and brash makes this new tune a stand out for the summer. Listen to this track while soaking in the sun or chilling on the porch. It's an ethereal kind of listening experience, which can be said of most of her discography. Much gentler than the majority of her punchy pop tracks, "A Kiss Goodbye" is somehow jazzy, flush and powerful all at once.
—
Hannah Lupas
on June 7, 2019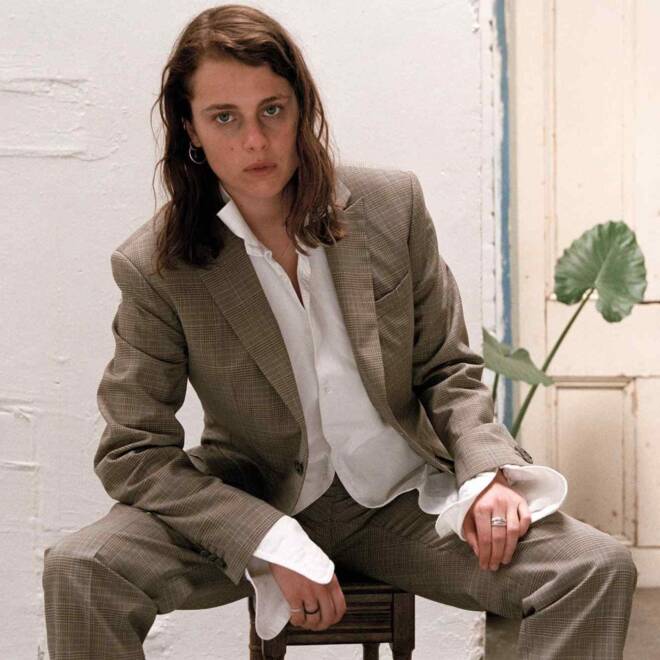 Marika Hackman - i'm not where you are
---
After two years of silence following the release of her sophomore album, I'm Not Your Man, English artist Marika Hackman is finally back with a new single that reminds us of all the reasons we love her. "i'm not where you are" proves Hackman to be both a master of her own sound and unafraid to experiment with new styles. The new track is full of contradictions: it opens with bright, popping synths only to be toned down by Hackman's classic jaded vocals; the lyrics pivot between self-pitying and arrogant; and the beat makes retro fresh. The long-awaited release refuses to be categorized as just a melancholy, crooning murmur or a spiteful revenge anthem. Instead, Hackman experiences a nuanced range of emotions over the course of the song—self-doubt, indignation, regret—and the music peaks and sinks with her. 80s-esque guitar swells around her voice as she delivers her title message, which is a refusal to trust someone's emotions if she can't get to their same headspace. "i'm not where you are" is Hackman's first teaser to her third full-length album, Any Human Friend, set to release on August 9th via Sub Pop. Hackman is clearly not done making us wait but at least we have this lush single to get us through the summer.
—
Brigid Moser
on June 6, 2019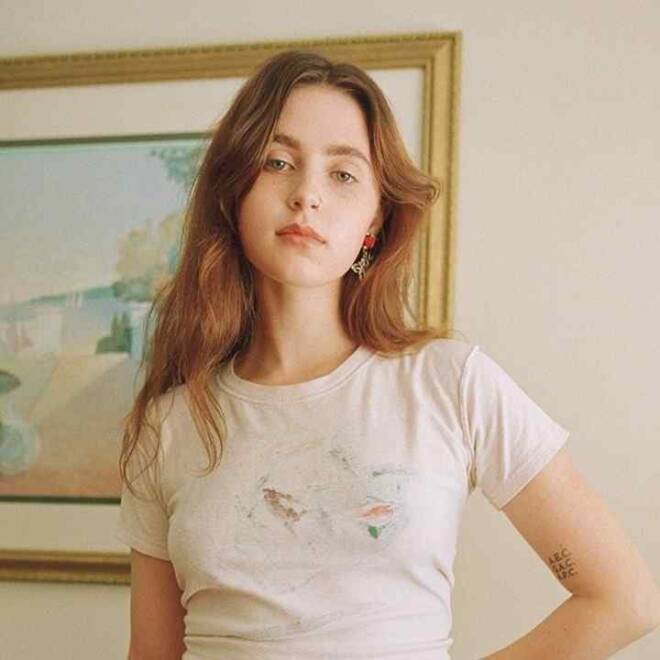 Clairo - Bags
---
Riveting punches of hollow percussion and warped, loosely jointed guitar riffs burn off the low-fi fog of previous releases as Clairo seeks clarity through internal contemplation on her latest single, "Bags." With a kind of lyrical sleight of hand, Clairo weighs fantasy with reality, her own inner emotional turmoil spilling over in lines—every second counts / I don't wanna talk to you anymore / all these little games / you can call me by the name I gave you / yesterday." Lyrical symptoms of a non-committal lover live lines away from moments that depict the warm glow of contentment, and the reality of the dynamic remains unclear in the same way that Clairo's voice remains unaffected. "Bags" takes Clairo out of the realm of bedroom pop and into the living room, finding a sense of ease and blossoming maturity in the sheen of her newly expanded sound.
—
Emma Bowers
on June 6, 2019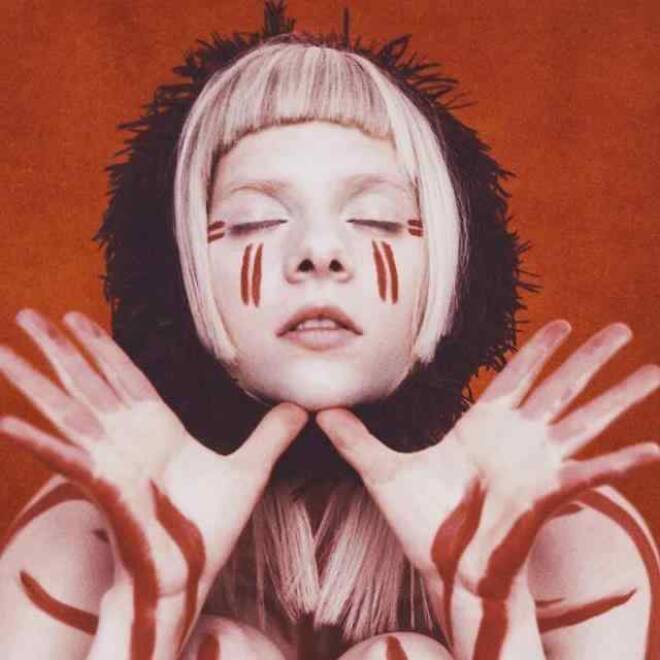 ​AURORA - The River
---
AURORA is back with her chimerical and soothing vibes in "The River," her third single this year. The 22-year-old Norwegian singer has been introducing the new era of her music in bits ahead of A Different Kind of Human, the second half of her two-part album project. The first part of the project was Infections of a Different Kind, an EP that came out in 2018. "The River" is the second to last single, and it continues the trend of songs directly linked to nature while talking about sensations that are intrinsically human. The track tackles themes of sadness, solitude, and desperation while remembering that our tears are made of the same elements that construct rivers and rains. "The River" reminds us that life comes in flows and calls us to not forget who we are and what our souls are made of—all while maintaining the sonic spirit of a cavernous river, somewhat characteristic of AURORA's sound. A Different Kind of Human comes out Friday, June 7th.
—
Giulia Santana
on June 6, 2019