Buzzing Daily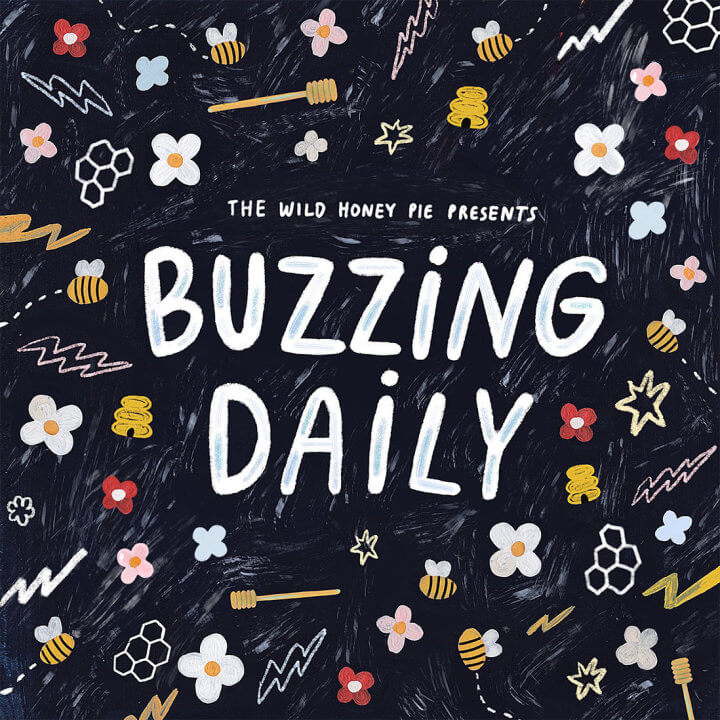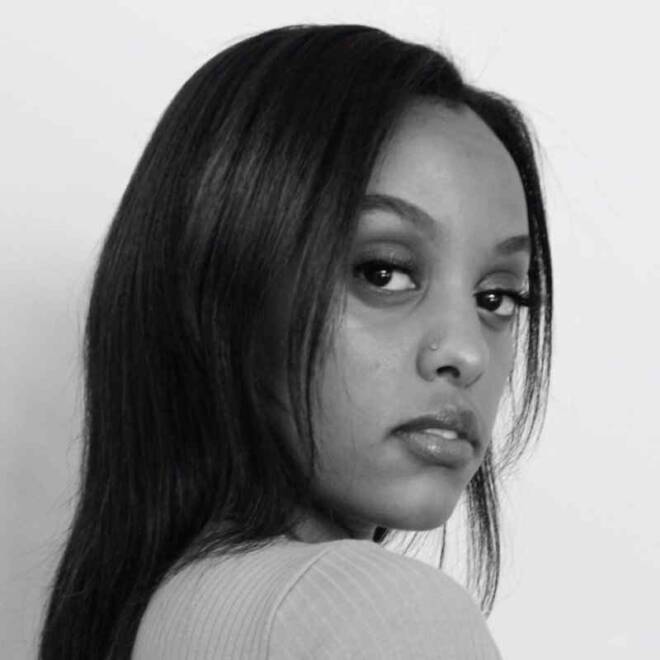 Ruth B. - Dirty Nikes
---
Ruth B. rehashes old heartache on "Dirty Nikes," a melancholy R&B single that longs for what once was. It's a special sort of longing to be homesick for a person, and Ruth B. captures it beautifully, reminiscing on late night talks, aimless drives and promises made in the quiet spaces in between. Minimalist in its production, the track focuses on highlighting her haunting vocals, for which she initially went viral on Vine. "It makes me sick that I'm still singing 'bout you," she whines; no matter how long it's been, sometimes all it takes is one pair of dirty Nikes to know that you'll never fully forget.
—
taco bell is taking shredded chicken
off the menu and it's got me thinking

about the backseat of your car
at 4 am, first kisses and ghost stories;

about white orchids dipped in gold, 
stepped-on toes slow dancing;

about allen stone and chamomile tea,
about strep bacteria festering in a twin-sized bed.

i wonder if a new girl, some pretty blonde 
sits across the table, eating the tomatoes from your salad.
—
Ysabella Monton
on September 9, 2020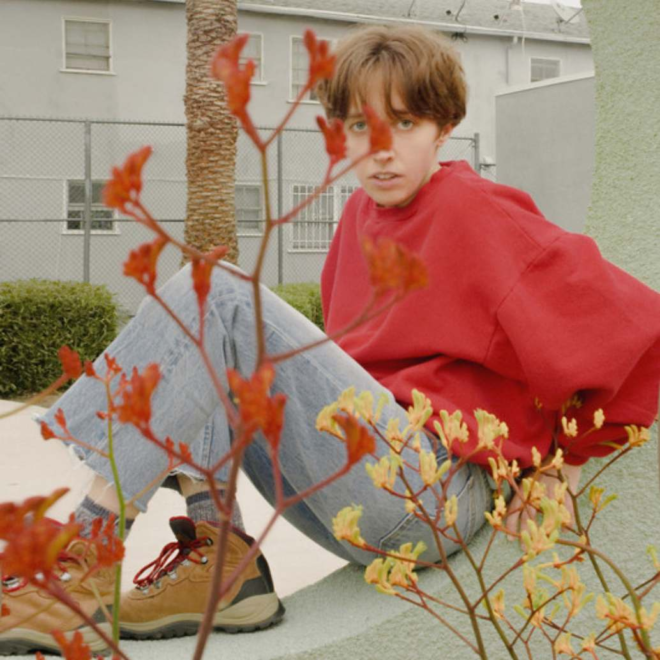 Lomelda - Hannah Sun
---
You could say that the best stories are the ones that leave space for the listener. Lomelda's Hannah Read writes her lyrics in a style that allows you to fill in the details with your own imagination, and it's one of the Los Angeles-based band's greatest strengths. "Hannah Sun" is the third single from their new album, Hannah, which is set for a September 4 release date. In some ways, the track's text feels porous enough to spill water through. You can't always tell who's talking, or to whom, or even who all is in the room. But in the gaps left by Read's ambiguous "you's" and "I's" you might find there is a soft and powerful blooming that takes place in your own memory. Suddenly the song could be about you—or really, about anyone who has held somebody, or tried to get files out of an old drive, or "sent [someone] the sun." Because while the song's characters are left open to interpretation, the feelings communicated by Read's uncompetitive vocals and the band's slow bright build are universal. Nostalgic gratitude, distanced longing, tired determination—these are some of the pieces of humanity that provide the glue of any good story. So it works out well: whatever you need to fill the cracks with today, "Hannah Sun" is always going to end up being a good friend.
—
Karl Snyder
on August 27, 2020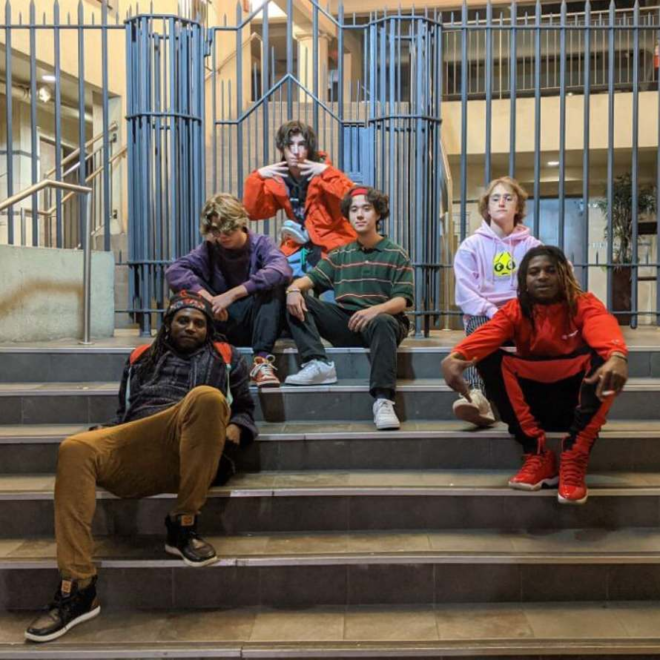 Glasshouse Worldwide - 2001*
---
Neo-soul collective Glasshouse Worldwide break hiatus to introduce "2001*," a nostalgic love note laced with the bitter back end of a summertime shandy. Jazzy piano tremolos drone beneath a spacey synth while they ponder one simple question: "I just really wanna know what love is about." Despite saying "she took my breath just like asthma," it's an undemanding infatuation, mirroring the out-of-body stillness of an endless drive to nowhere. It's a mellow euphoria, more meditative than manic, as the love "feels like nirvana and you didn't even try." "We got the best sunsets," they say, and you can almost see the pink haze over their native Baton Rouge skyline. "2001*" marks their first single since dropping Altitude in 2019, via BIP Records.
—
Ysabella Monton
on August 26, 2020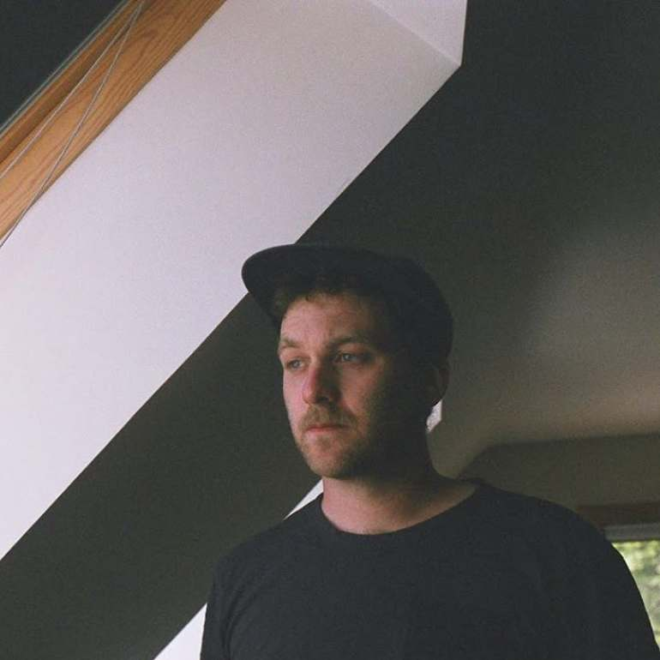 Cape Francis - Home
---
It's 2020 and by now there is an undeniable Cape Francis sound, a careful simplicity around musical arrangements that allows for big cinematic feeling without ever broaching the realm of dramatic. "Home" is this year's third single from Kevin Olken Henthorn's solo project, and it slides easily into place. With the signature finger-picked electric guitar and soft horns lent by The Westerlies, the gentle heartbeat of percussion keeps every element grounded while we, the listeners, are transported to somewhere a little calmer, more reflective of the past and future.
The winds of change are blowing and I'm reminded of the age-old allegory about the two trees weathering a storm, the story that councils us to bend, not break when faced with adversity. "Home" follows a similar idea, acknowledging what can't be fought and that sometimes it's best to let yourself be led down the path the universe has chosen for you, regardless if that path is hard and full of unknowns. We've all heard it before, it's about the journey, not the destination, and sometimes that's how the notion of 'home' can be defined as well. Pierced by lyrics like, "Standing out like a lightning rod / still aflame by the burns I've got," it's important to be mindful that we're all grappling with our own trauma, and each of us is carrying our own baggage until we get to a place where we can finally put it down.
After many years on the east coast, Cape Francis will become an LA-based project by the beginning of September 2020.
—
Shasha Léonard
on August 26, 2020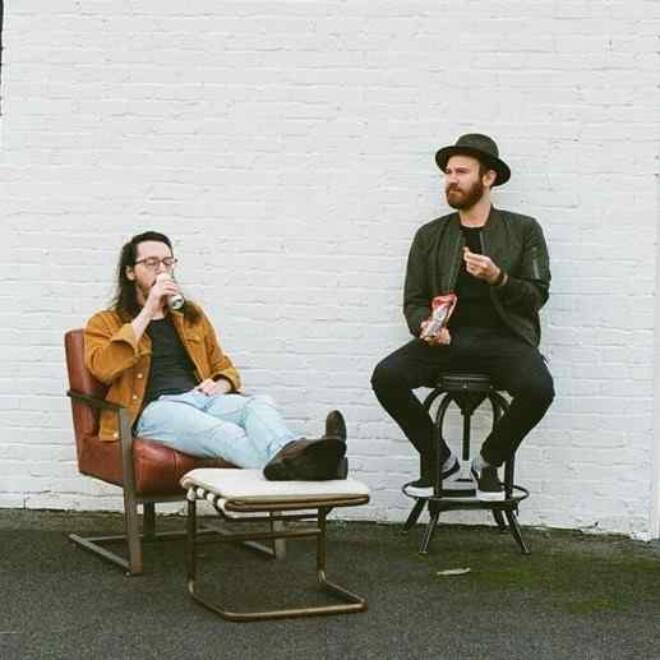 ØZWALD - It Was
---
Teaming with hazy and melancholic harmonies, "It Was" from ØZWALD's latest LP Head Movies is simultaneously haunting and serene. The subject of the song—if one does exist—is impossible to determine given its enigmatic lyrics, yet, the shadow it casts can't but help to garner the attention of those who listen.
"It Was" employs limited, but purposeful, instrumentation, ensuring that the most central element of the track is the meditative atmosphere it creates through the resurgence of its lingering chorus. The vocals are delicate and airy, yet seeped with unambiguous urgency—encouraging us to question our initial sonic perceptions and insinuating that what we hear is just the tip of a conceptual iceberg.
—
Lilly Rothman
on August 26, 2020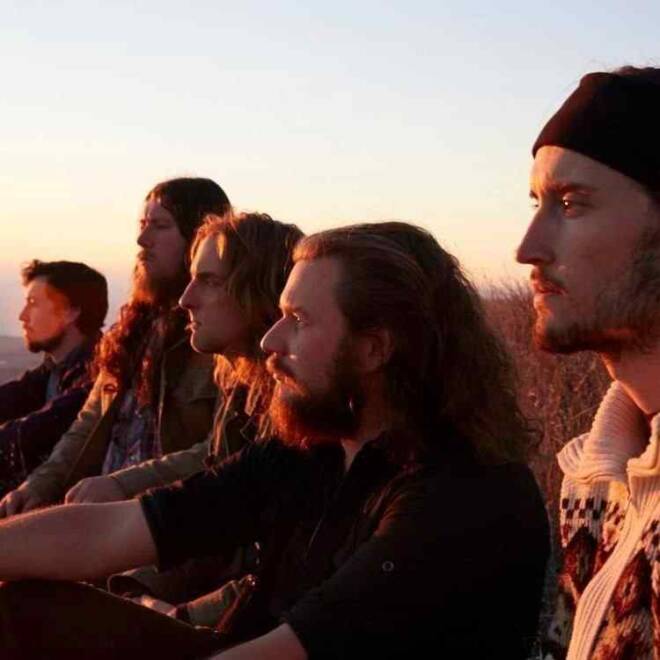 My Morning Jacket - Beautiful Love (Wasn't Enough)
---
After five years' time, My Morning Jacket has freely given the kin-songs of their album The Waterfall with the release of The Waterfall II. Included in this release is a track called "Beautiful Love (Wasn't Enough)" which draws on the notion that even when someone gives their all in love, it is not always liable to fulfill in the way that love is often promised to do. Starting off with a romantic and celestial piano solo, the track exemplifies what it feels like to drop into the mystery of love with another person. However, it takes on a new shape once the vocals come in. Things become heavier as the notion of not feeling the same way settles into the bones of the track.
—
Laney Esper
on August 26, 2020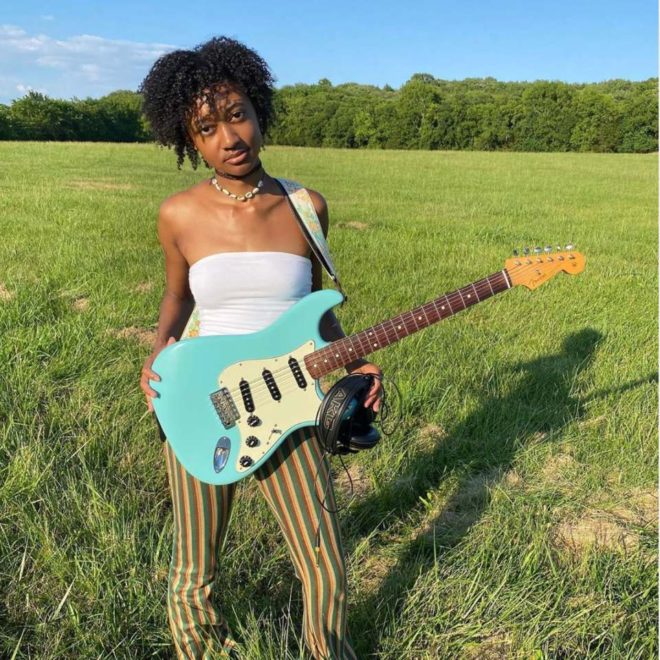 Melanie Faye - Jump
---
A gem from her debut EP, Melanie Faye's "Jump" is a minimalist tune that sits in the space between labels, aching in longing while looking for a way out. Co-written by Natalia Kills and Cautious Clay, the simplicity of her rhymes meld into a yearning guitar-driven melody. "Awkwardly timin', my nodding and smilin' / Don't say too much, don't make you run," she sings coyly, before she becomes the one who gets away: "I'll jump, jump, jump, jump, jump." The extended instrumental outro showcases her guitar prowess as her repeated falsetto "jump" bounces in the distance like a farewell kiss blown to a lover before a free fall. Having gained traction with more than a few masterful collaborations under her belt, the Melanie Faye EP follows singles like "It's A Moot Point" and "Eternally 12" with Mac Demarco, quietly asserting her presence in today's neo-soul scene.
—
Ysabella Monton
on August 25, 2020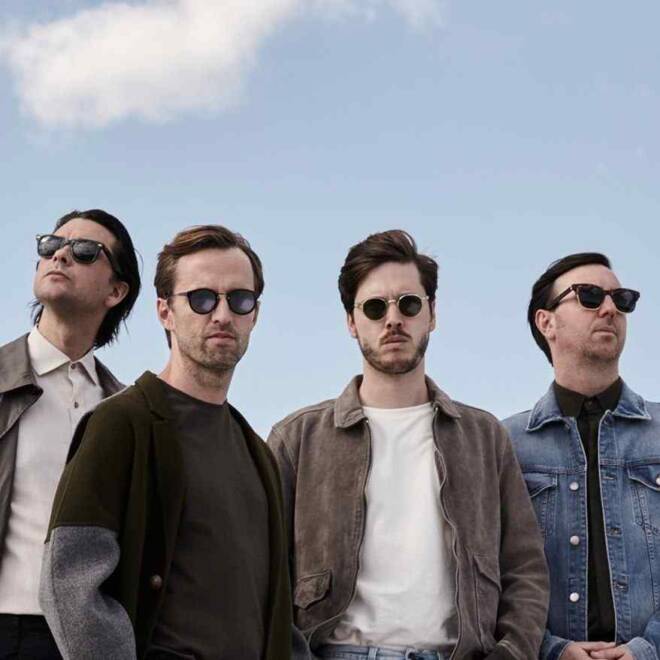 Cut Copy - Like Breaking Glass
---
On "Like Breaking Glass," the third single from Cut Copy's upcoming album Freeze, Melt, the group manages to bottle the magic recipe of prime 80s synthpop. With programmed drums and glittering arpeggio, the Australia-based band turns heartbreak into a shimmering work of art—quite literally, as the group partnered with American contemporary artists Takeshi Murata and Christopher Rutledge to produce a striking visual piece of slow-flying glass to accompany the release. In just under five minutes, Cut Copy nostalgically nods to groups like New Order, A Flock of Seagulls, and Orchestral Manoeuvres in the Dark while maintaining a modern crispness akin to alt-pop acts like Perfume Genius, Future Islands, and Miami Horror. Soaked in reverb, lead singer Dan Whitford cooly croons, "When the world comes down / And breaks in two / I could dance in the silence / And think of you"—a sentiment aptly suited for the zeitgeist, and one we can dance away our worries to, trading in disco balls and strobe lights for sunlit windows while working from home.
—
Heddy Edwards
on August 25, 2020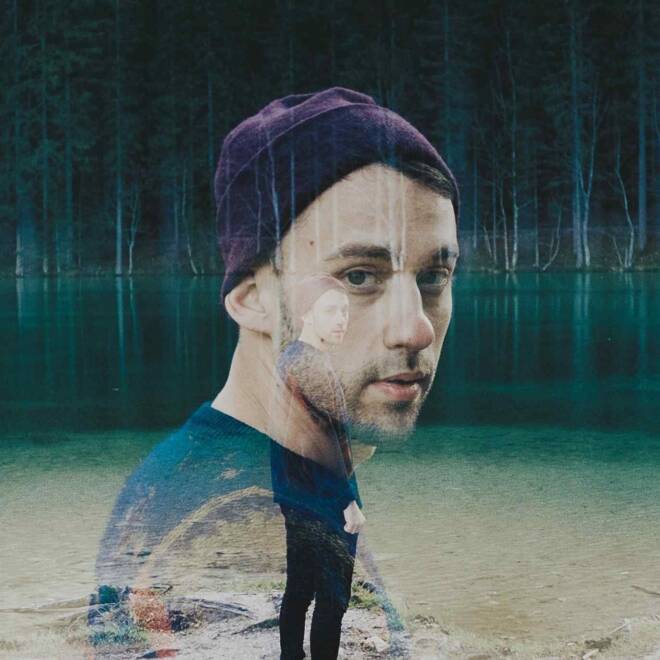 Plási - Where I Belong
---
Swedish-Greek singer-songwriter and producer, Plási tells a story of passionate self-discovery on "Where I Belong." Channeling a yearning that is universally relatable, Plási takes the listener through his search of finding his place in the world—in old passions and new—with his signature folk riffs. The accompanying video is nostalgic (if not dream-like) in nature, making us long for home, whatever that means for each of us.

After the sun goes down,
and all that's left is the dried salt on your skin,
you choose your words more carefully. 
They linger now, 
like sea glass in the sand where a wave once stood.
Together, and all at once, you come to understand:
the castles you built will be here, still,
even if the fragments return back to the tide,
even if you stay.
—
Amy Lima
on August 25, 2020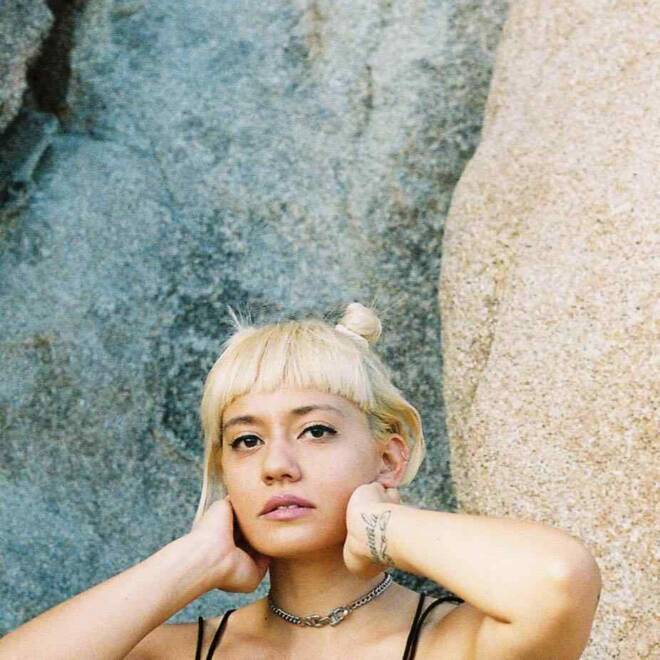 Xelli Island - 02 20 20
---
Half-Filipina vocalist, songwriter and self-proclaimed shapeshifter, Lianna Vanicelli concocts ethereal tracks with a tropical twist. It's a little Grimes, a lot Beach House. Xelli Island paints us familiar scenes from a normal day, presumably February 20, 2020. Hustling downtown on the train to make a shift, racing to someone else's door. The beat is well-paced to a sense of urgency. "Try not to think about it, what could go wrong," she sings, as if trying to prevent an endless feedback loop of anxieties and pressure that accompany being young and trying to make it in a city. The glitchy feedback that disrupts the pre-chorus is a nice touch. According to Vanicelli, the synth-heavy track is about experiencing serendipity, and "thinking about the millions of little things that have to work properly in order for anything to happen." Stay tuned for an EP dropping later this year.
—
Corinne Osnos
on August 24, 2020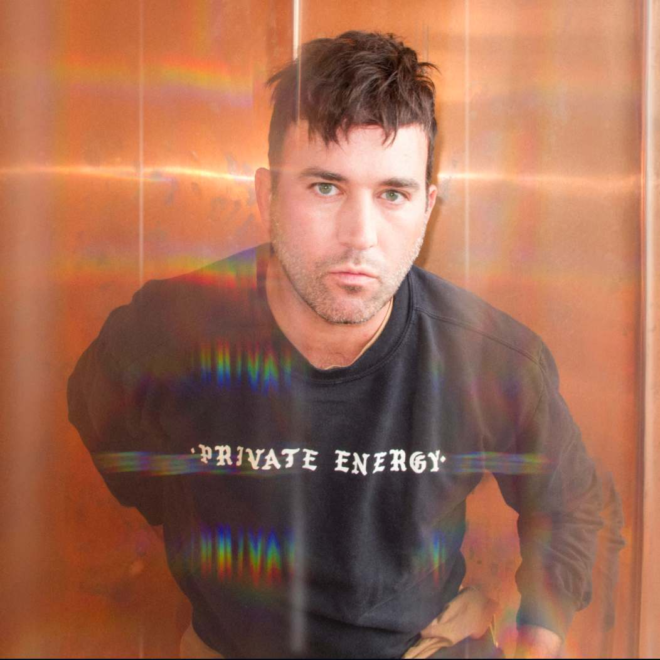 Sufjan Stevens - Video Game
---
One thing about Sufjan Stevens is that there is basically no telling what his new music will sound like. This has been true now for two full decades. Sure, there are some elements you can predict pretty safely. It's pretty likely that the song will contain earnest and somewhat poetic lyrics scattered with Christian mythological imagery. It will almost certainly feature his iconic sandpapery vocals, and it could very well be anchored by its interesting rhythmic patterns. Other than that, part of the joy of a Sufjan release is the lead-up to inevitable surprise. Where will the new release lie in the field of artistic breadth that he has always tended to so methodically? Will the track break down into unpleasant screeching guitar after a 9-minute chant? Or will it plod on with pleasant banjo or piano for two minutes and call it quits? Will it sound basically acoustic with sneaky subtle electronic effects? Or will it bleep and bloop all over the place like a robot fever dream?
In my estimation, "Video Game" is the farthest Stevens has gone down the rabbit hole of melodic electronic music since his 2010 album, Age of Adz. And, in the iconic words of Bernie Sanders, let me be very clear: I am super here for it. Although I was originally hooked as a teen by the lush and folksy orchestration in albums like Michigan, I've always held a special place in my heart for electro-Sufjan. In fact, it is my suspicion that the world of electronics is where Stevens feels most comfortable, most able to invent. In the case of "Video Game," the effect is something like "faux futuristic," and the "faux" feels intentional to me. Maybe that's because the lyrics are also focused on fakeness—specifically, renouncing repeatedly all the fake value of celebrity. In a statement about the song, Stevens says, "I think we should all be doing our best work without looking for accolades or seeking reward." That genuinely sounds really nice, and I think there is truth in it. But also, Sufjan, if you're reading this: I really, really like your new song. Will you sign my t-shirt?
—
Karl Snyder
on August 24, 2020