Buzzing Daily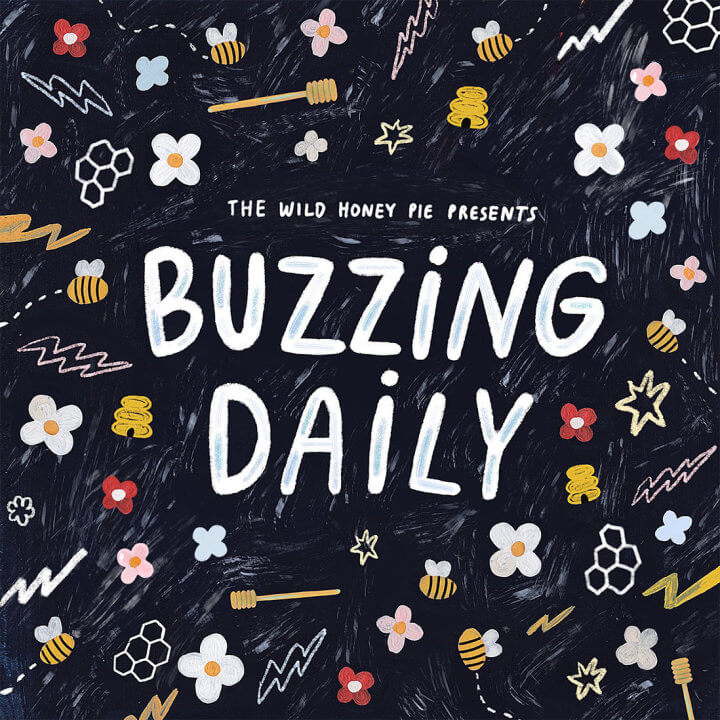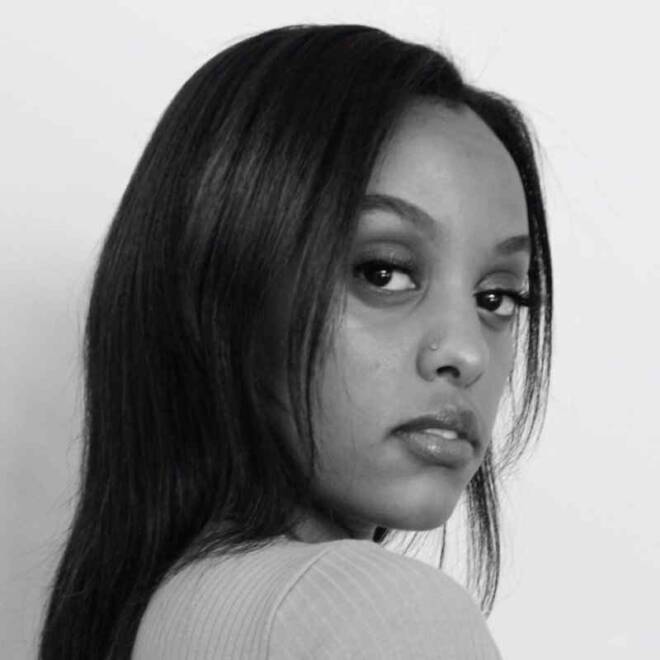 Ruth B. - Dirty Nikes
---
Ruth B. rehashes old heartache on "Dirty Nikes," a melancholy R&B single that longs for what once was. It's a special sort of longing to be homesick for a person, and Ruth B. captures it beautifully, reminiscing on late night talks, aimless drives and promises made in the quiet spaces in between. Minimalist in its production, the track focuses on highlighting her haunting vocals, for which she initially went viral on Vine. "It makes me sick that I'm still singing 'bout you," she whines; no matter how long it's been, sometimes all it takes is one pair of dirty Nikes to know that you'll never fully forget.
—
taco bell is taking shredded chicken
off the menu and it's got me thinking

about the backseat of your car
at 4 am, first kisses and ghost stories;

about white orchids dipped in gold, 
stepped-on toes slow dancing;

about allen stone and chamomile tea,
about strep bacteria festering in a twin-sized bed.

i wonder if a new girl, some pretty blonde 
sits across the table, eating the tomatoes from your salad.
—
Ysabella Monton
on September 9, 2020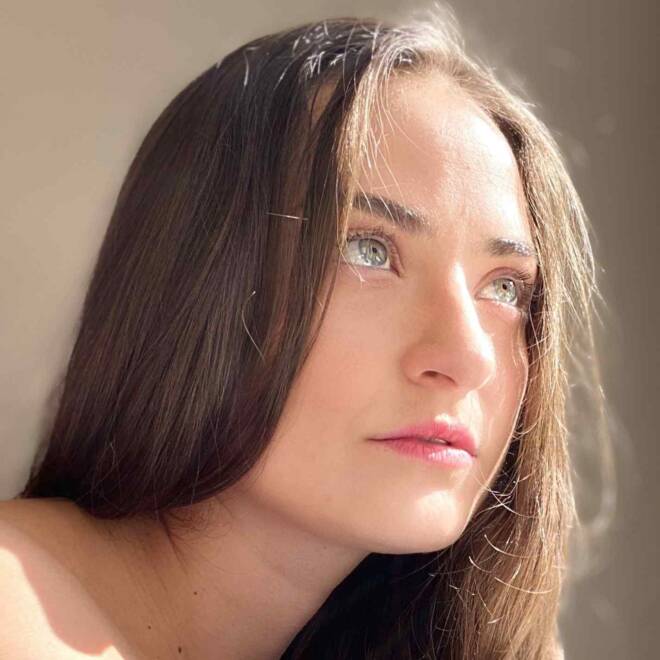 City Dress - Missouri Boy
---
As "Missouri Boy" opens, the urgent fingerpicking and open-ended wails create an instant tension. It's almost as though the instruments are pulling time in different directions while the kick keeps us grounded. A fitting feeling for a song whose lyrics mirror the same balance. A reflection on a past relationship, trying to move beyond it while still thinking about what could have been. As City Dress repeats "I try" over and over, the lyric seems to struggle with the same. Across the verse gentle, gorgeous harmonies add depth to an intimate vocal. The bass and piano arrive, a beautiful pair that gives the song even more heft. The chorus's release into "See Me" is so pure, so authentic, such a visceral emotional release. You can feel her ask, "Is that too much to want?"—still swept up in this struggle between righting wrongs and moving on. It's the first time the band is in concert, a powerful moment that elevates her plea even further. The bridge leans into the song's most vulnerable side, a swaying softness, almost like a leaf drifting down to the ground, a story that winds up sad but lands easy. City Dress comes full circle leaving the song as she returns to the "I try" refrain, this time, beyond the tension, she continues to move forward. City Dress continues to impress with vulnerable and human stories shared over thoughtful guitar-led instrumentals.
—
Max Himelhoch
on August 24, 2020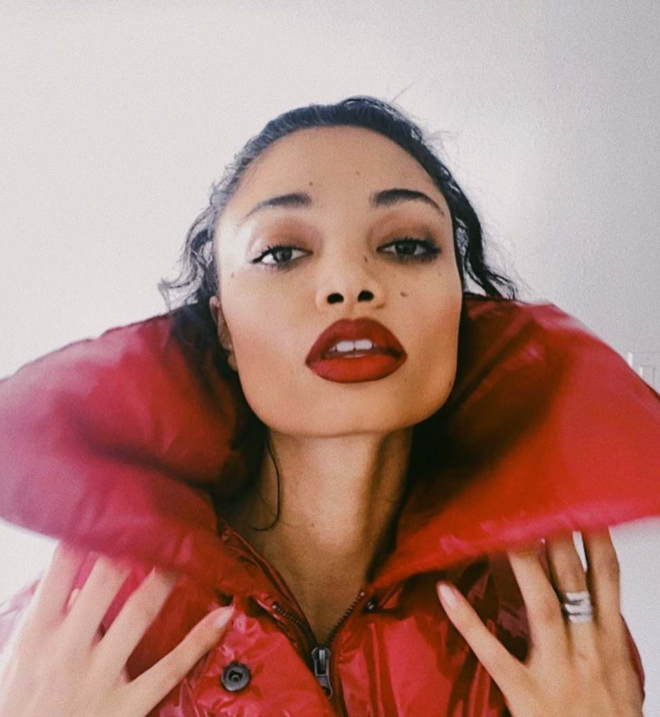 Halo Kitsch - f l a w l e s s
---
Summer was almost over, and there wasn't a lot to do in the city except call up Halo and sit by the waters on the piers and watch the tinier boats and jet skis shoot ripples into the lapis ocean. Cordless phone to my ear, I pulled a couple blinds down with my left index finger as I eyed the sun. It was ready to set. Halo picked up on the third ring. She sounded happy. She had just recorded a song called "f l a w l e s s," and I picked her up so she could show it to me in person, near the water because she wanted me to hear it with the sound of the waves in the background. Once we parked and settled in on the pier, she started to play the song off her phone.
"f l a w l e s s" is the latest from LA indie-pop singer/songwriter Halo Kitsch. Halo, of course, is not just a homage to Beyoncé's hit, but the word for the crown that adorns the heads of angels. Kitsch is any art, object, or design considered to be in poor taste because of excessive garishness or sentimentality, but sometimes appreciated in an ironic or knowing way. Her song is all about denying her flawlessness and instead embracing her flaws. She makes her subject see her for who she really is. Maybe that's real love.
—
Mustafa Abubaker
on August 21, 2020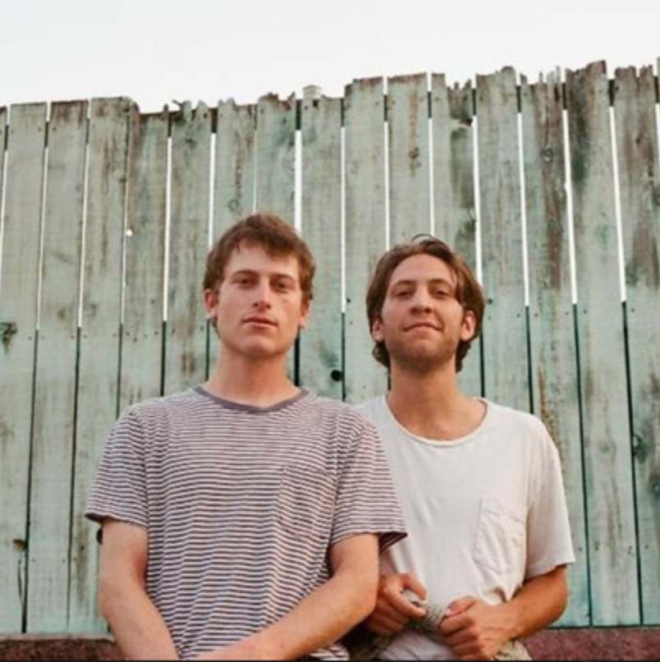 Hovvdy - I'm Sorry
---
You can write it on a cake, spell it in M&Ms on a pizza, hire a plane to skywrite it—or, you can say it in a heartfelt song. Hovvdy's latest, "I'm Sorry," is their second single (following July's "Runner") since their glistening 2019 album Heavy Lifter. In this era of quarantine releases, Hovvdy has honed their use of syncopated beats and percussive touches that feel as light and casual as tapping your thigh along to a song on the radio. While the group's signature lo-fi vocals are still baked into their home base bedroom-rock atmosphere, they've employed some new tricks, including an addictive, near trip-hop bassline and moments of auto-tuned vocals. The track feels as fuzzy as memories of night drives amid high school heartbreak, while managing to recall the blazing orange-pink sunsets of summer as it wanes to fall. Hovvdy seems to know what so many of us do; it's easy to know when we should apologize, but sometimes our hurt and words unsaid get in the way ("Give me one good reason / To say what I should / And I need a real one / You can tell I would"). It inspired me to revisit the other side of the coin, where we can place our pride aside and look truth in the eyes: 
more than anything
i would like to reach the
atrophy of ego
the place where 
soul and shine splice
how i think i'd like to get
to the root of it all, buried
under the field where 
you first met me
i'd like to get the heart of it; 
to one true, glowing thing.
—
Heddy Edwards
on August 21, 2020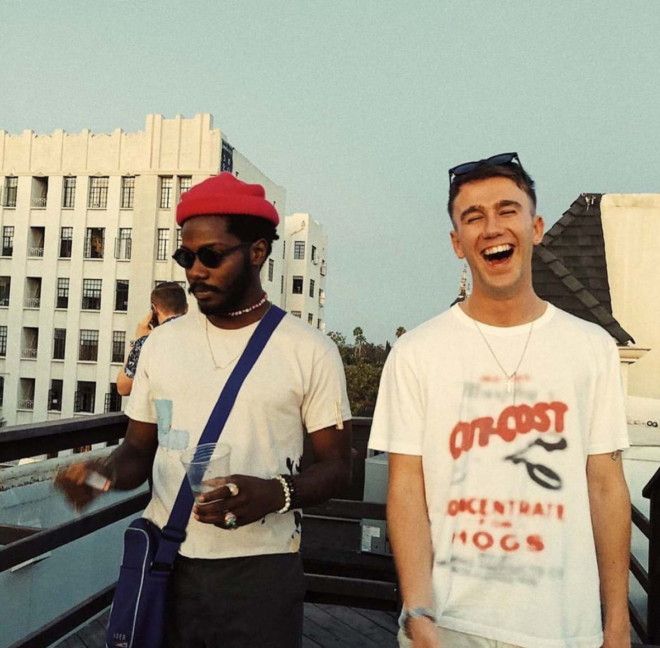 SG Lewis, Robyn & Channel Tres - Impact
---
When we are parachuted into the world of "Impact," it sounds like the dance party has been going strong for a while. From above, it's a blurred warehouse party montage, and nobody is holding anything back. Zoomed in though, there are individual nights happening. Channel Tres works through some feelings about his origins, as he realizes he's putting his guard up on a girl that he doesn't want to admit he's starting to fall for. Meanwhile, Robyn is well cast as the ultimate free spirit, determined to have the night of her life, every cell and chemical in her body giving every ounce of its energy towards the physiology of fun. Steeped in SG Lewis and TEED's synths and house beats, both vocalists are fully in their natural habitat on this track. And as they become one with the landscape, their nights seem to blend as well. They sound magnificent together: Channel's gruff and brainy half-rapped musings are the perfect foil for Robyn's iconic hedonistic wails. And as the beat goes on and on and on, you can only imagine what the night still has in store for the other 200 people in the room.
—
Karl Snyder
on August 21, 2020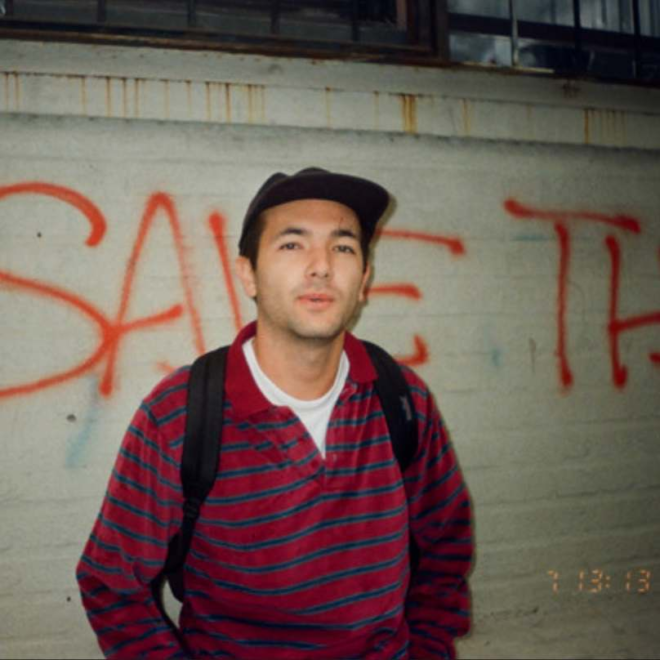 CASTLEBEAT - TI-83
---
Seeped in technicolor and emerging from a dream, CASTLEBEAT's latest single "TI-83" perfectly captures the ambiance of this year's bummer summer. The track's lo-fi harmonies are gorgeously laced with psychedelic flares, drawing our attention inward and leaving us in a state of submerged tranquility.
"TI-83" miraculously resurfaces the reveries we likely forgot existed sitting in stiff classroom desks, pretending to think about calculus yet undoubtedly fooling no one. The song's accompanying music video not only enhances its temporal fluidity, but provides an aesthetic picture show that any film buff is sure to appreciate.
—
Lilly Rothman
on August 20, 2020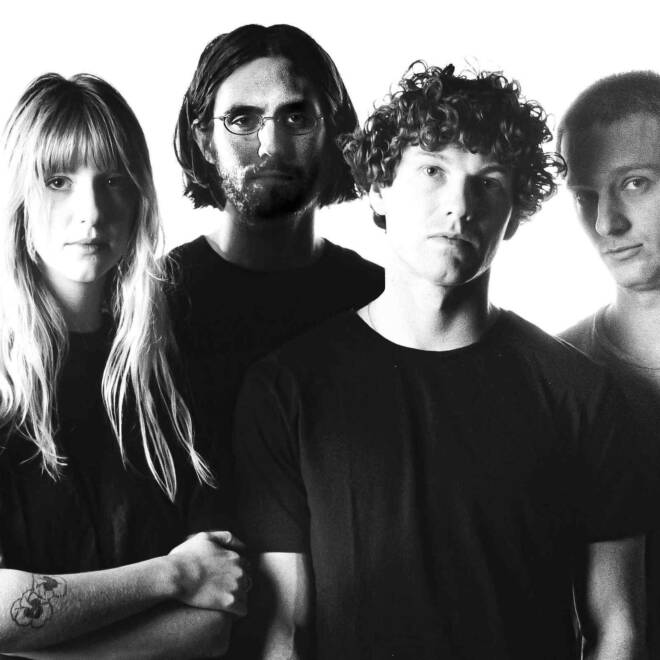 Slow Pulp - Falling Apart
---
"Falling Apart" by Slow Pulp is the song equivalent of a weighted blanket, providing warmth and comfort when you need it. Violins and soft vocals surround you, wrapping you up in compassion, understanding and paradoxically major harmonies. You're not alone. You're not the only one periodically dissociated on the couch at 4 am, worrying if depression might always be lapping at your feet like a high tide. It takes a lot to resist the comfort of familiarity when you're feeling so vulnerable, so it's okay to settle for wrapping up in your hoodie instead of that familiar feeling. Tender melodic whispers coax your thoughts into daylight. Learning how to be compassionate to yourself is hard, and questioning the value of perseverance in something that doesn't feel rewarding is natural. Self-sabotage is almost a talent, so "why don't you go back to falling apart?" The implicit answer is "Because it sucked, and I've worked so hard to get where I am." It's not always a satisfying answer, but at least you're not alone. You've got Slow Pulp's sweet harmonies to keep you company, and—when you can move past having to seem alright—several loving friends too.
—
Allison Hill
on August 20, 2020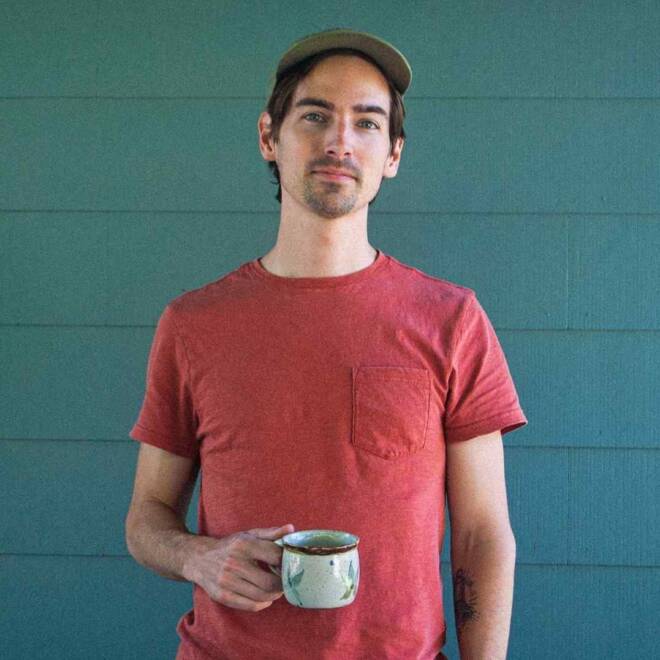 Eastern Souvenirs - No One Else
---
Eastern Souvenirs is spearheaded by singer-songwriter and producer Brian Fisher, who recently brought the project from the West Coast to the East. While their hazy summer sound is heavily nostalgic, inspired largely by the garage and surf rock of the 1960s, "No One Else" is a song about being somewhere new. A lo-fi surf rock love song for the ages, "No One Else" was the first song Fisher wrote after his move from Seattle to Boston last year. The song delves into the flurry of feelings that come with being in a new place, both physically and emotionally, and explores how distant the past can seem when suddenly a new future emerges on the horizon. Remarkably easy listening, Eastern Souvenirs would make a great soundtrack for your next day trip to the beach—windows down, sun shining, waves crashing, and those slow, sweet guitar riffs accompanied by Fisher's soothing vocals. Eastern Souvenirs has set a virtual record release for their upcoming album Only for a Time set to stream on August 28.
—
Maya Bouvier-Lyons
on August 20, 2020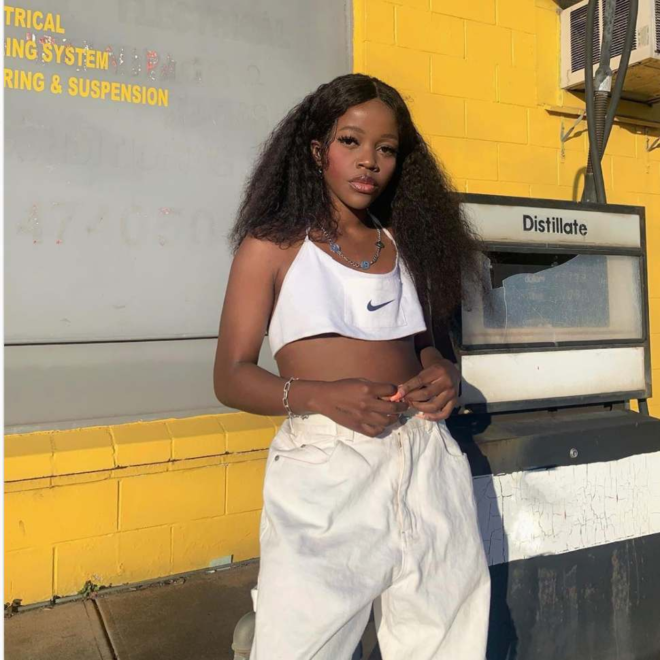 Tkay Maidza - Don't Call Again
---
After an hour or so of drunken, 5 am crying comes unfamiliar relief. "You're a weed, not a seed," I decide. Been listening to a lot of Jay Shetty lately. Not my emotional responsibility to coddle someone who thinks therapy isn't working after one session. "The universe is doing the most for me lately," I recognize, and bow in gratitude. A girl got some closure, but you know she had to have the last word.
-
Illustrating the art of letting go, Tkay Maidza's "Don't Call Again" radiates that power you feel upon deciding that you've had enough. "It's just about realizing that some situations are just not good for me and letting them go," she explained, "but not being sorry for doing that anymore." Having let my own unhealthy relationship go last year, lines like "Out of murky water, I would blossom like lotus / I guess that getting hurt is just a big part of the process" resonate; Maidza finds the seed for growth while making it clear that she's said, "all I need to say." Tapping Kari Faux for a forceful verse on the funk-inspired track, she also leaves nothing unsaid: "I'ma keep it a buck with ya, I don't fuck with ya." The empowering release is the second single from the freshly released Last Year Was Weird, Vol. 2, her first record on independent British label 4AD.
—
Ysabella Monton
on August 19, 2020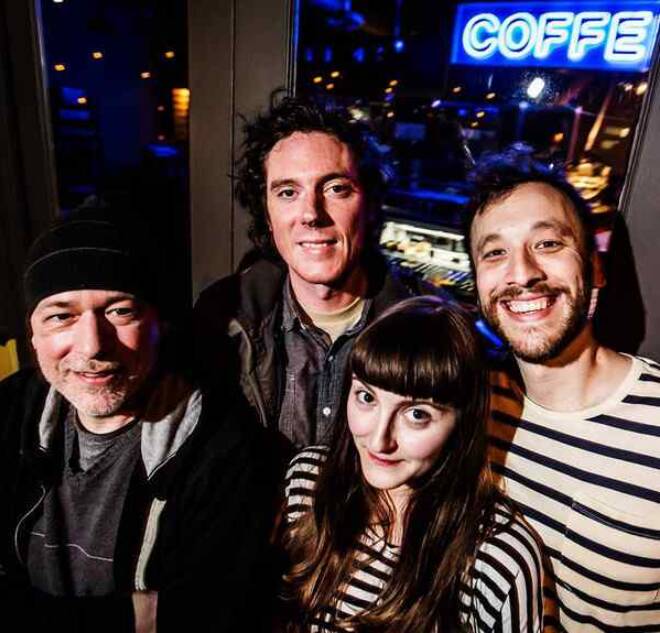 Helvetia - Echo Location
---
If you've been to a lot of festivals, the first minute of "Echo Location" might sound familiar to you. You're staking out the perfect spot for your favorite band of the day; you're hot, and your feet are tired. Anyway, you're standing there, heartbroken because you've had to leave your second favorite band's set fifteen minutes in, and now you can just make out the sound of them, 500 feet away, playing their best song. Meanwhile, back at the stage where your heroes will be in less than an hour, a very bored-looking person comes out and starts playing the drums. They will only ever be known to you as "Soundcheck Guy," and it goes without saying that they are not much of a performer. Just like the drummer at the beginning of "Echo Location," they play the same simple drum beat over, and over, and over. There is nothing like the awkward, lonely, pre-anticipatory feeling of watching a soundcheck happen. 
Or so I thought until I heard the first minute of "Echo Location." Helvetia is the now-Portland-based project of Jason Albertini. The group creates the kind of unpretentious experimental indie rock music that doesn't seem to seek answers, and the beginning of this track from their new album This Devastating Map feels like the instrumental version of asking yourself a rhetorical question. Eventually though, the percussive inertia gives way to something stranger. Just over two minutes in, the guitar disintegrates into a series of acquiescent squeals, like a balloon very slowly losing air, or a jaded banshee ready for retirement. By this point in the track, you've almost certainly accepted that it's instrumentals only, so when the vocals come in with a minute remaining, that is pretty disorienting too. Albertini's vocal intonation has the same satisfying and self-aware smirk of a late 90s Isaac Brock. And as he sings cryptic, surprising things like, "This ambulance has echo location," your mind turns again to "Soundcheck Guy." Maybe he's a performer after all; maybe there is beauty in the wait itself.
—
Karl Snyder
on August 19, 2020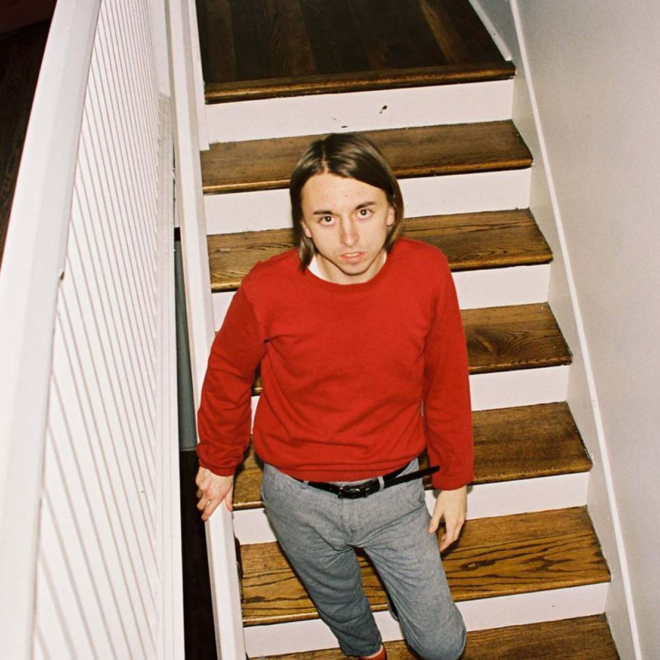 sweater boy - i think i lost a friend
---
Nashville-based artist sweater boy tells the relatable tale of combating loneliness and not allowing yourself to fall into the cycle of a comfortable, yet toxic relationship on his latest release "i think i lost a friend." He sings lyrics that cut straight to the truth, "don't know who I am / or how to let go / I think I should have said / I'd rather be dead than be alone. "i think i lost a friend" comes off of sweater boy's (aka David Moran's) debut EP, aptly titled i'd rather be dead than be alone. Co-produced by Moran and collaborator DËAN, this track is filled out by layered guitars and purposeful samples that create an indie-pop sound reminiscent of fellow Nashville-based band, COIN. Moran perfectly captures the vibe of this song when he says, "The lyrics, specifically, feel anthemic to me, switching from introspection to outrospection every verse and chorus. It plays well with the nostalgic, teenage, coming-of-age sunset movie scene that I constantly find myself chasing with every song."
—
Beck
on August 19, 2020