Buzzing Daily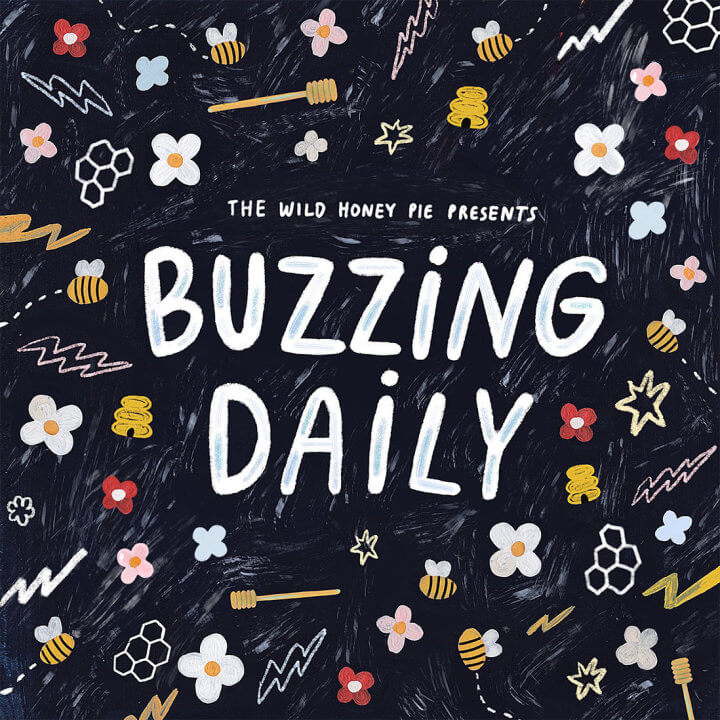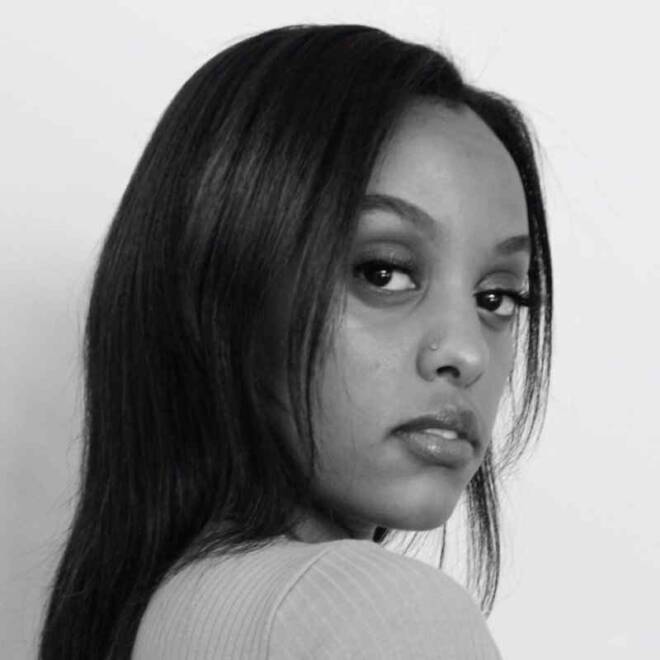 Ruth B. - Dirty Nikes
---
Ruth B. rehashes old heartache on "Dirty Nikes," a melancholy R&B single that longs for what once was. It's a special sort of longing to be homesick for a person, and Ruth B. captures it beautifully, reminiscing on late night talks, aimless drives and promises made in the quiet spaces in between. Minimalist in its production, the track focuses on highlighting her haunting vocals, for which she initially went viral on Vine. "It makes me sick that I'm still singing 'bout you," she whines; no matter how long it's been, sometimes all it takes is one pair of dirty Nikes to know that you'll never fully forget.
—
taco bell is taking shredded chicken
off the menu and it's got me thinking

about the backseat of your car
at 4 am, first kisses and ghost stories;

about white orchids dipped in gold, 
stepped-on toes slow dancing;

about allen stone and chamomile tea,
about strep bacteria festering in a twin-sized bed.

i wonder if a new girl, some pretty blonde 
sits across the table, eating the tomatoes from your salad.
—
Ysabella Monton
on September 9, 2020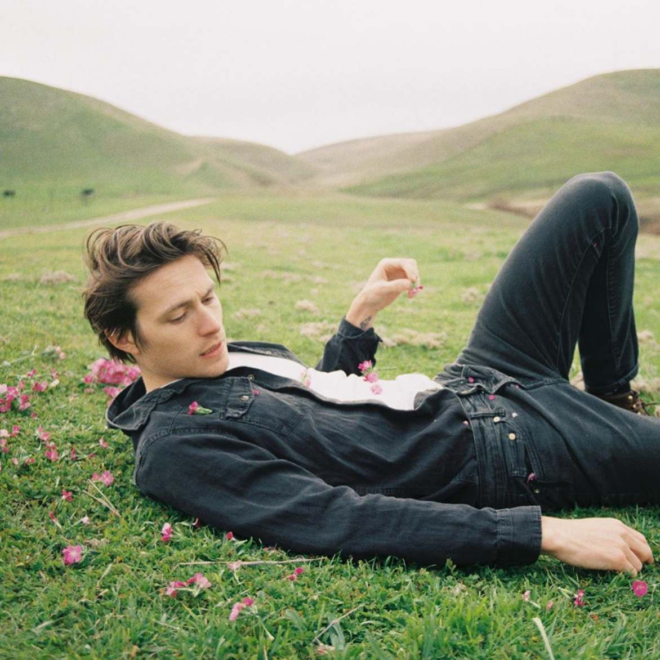 Joshua Speers - Other People
---
Sometimes songs come along that feel so familiar it's almost as if I wrote them in a past life. When I first heard Joshua Speers's newest single "Other People," I listened to it on repeat trying to identify why, "I live in other people's homes / doing dishes writing other people's songs / I cover my ears from other people's moans / but never me" put a lump in my throat each time. It starts with soft reverb-laden guitar and Speers's sweet and warm voice before building gradually to a soaring second chorus. Speers has a knack for writing songs that feel universal yet personal, which he showcased brilliantly in his first EP, and continues to do so with his newest offering. The production is measured but noticeable—giving the folk-rock track a nice pop polish. It reminded me of a poem I wrote back when I was subletting a friend's room in an unfamiliar city: 
The window faces a brick wall
I get one beam of sunlight a day
From 10 to 11
Sometimes shorter
I lay on the floor
My eyes in it
Getting my daily recommended 30 minutes
Of vitamin D
Maybe I will go outside
Maybe I will sit amongst my things
Scattered in and around his
I live in a puzzle of
What is mine and what is not
Constantly shifting
Organizing
Tucking in and away
Myself and my things
I am learning to take up space
Make noise
Stop apologizing for just being
Bit by bit I let myself be seen
Heard
Felt
As I sit in the sunlight
Building up energy

—
Corey Bates
on August 31, 2020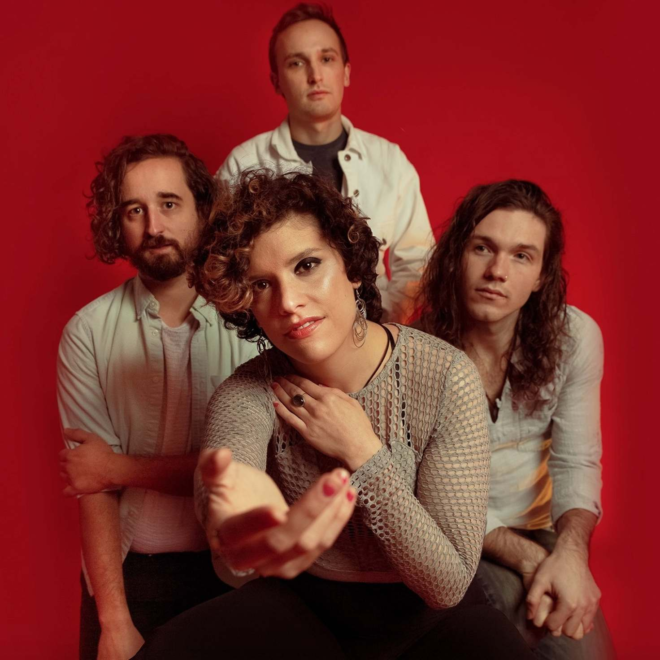 Antonioni - Mary Bell
---
Grief has many different facets. Some are subdued, almost gentle numbness. Others are all-consuming and intense. "Mary Bell" by Antonioni tastefully, and effortlessly, walks the line between the two. Verses oscillate between warm, barely tamed anger and the almost satisfying snap and snarl of unbridled, grief-driven resentment. One minute, you're shaken up by a forefront drum kit and big bass sound as distorted guitars writhe and groan between lyrics. The next, the rhythm section eases off to reveal the delicate guitar melody underpinning the track. You never quite escape the drums though. They're always present, like an ever tell-tale heart, driving the track forward as the lyrics narrate a loose story of loss. Only it's not really about the loss itself; it's more about the inconsolable feeling in acute absence. Filled with feeling and delicious crunch, it's a track that won't let you go easy—in a good way. Photo by Rolando Robles.
—
Allison Hill
on August 31, 2020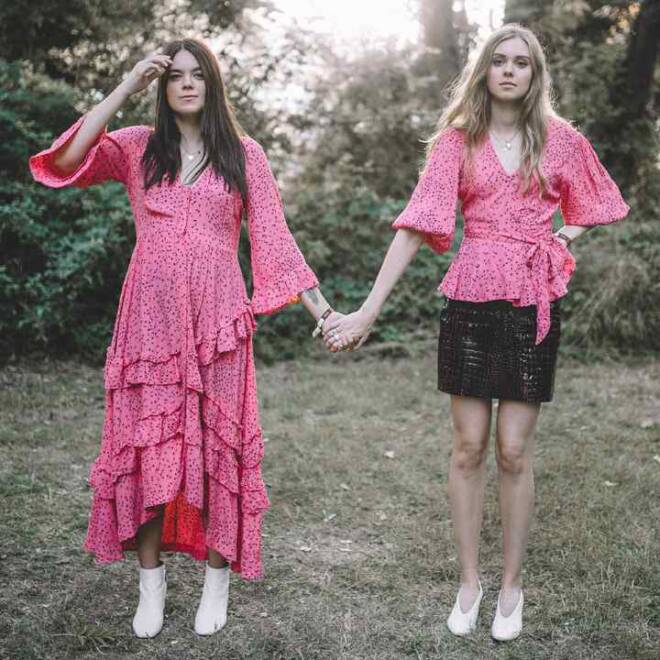 First Aid Kit - On The Road Again
---
In this cover of Willie Nelson's iconic road trip tune, First Aid Kit inject their classic folk forbearance and dual harmonies into their version of "On the Road Again." Paired with a video montage containing footage of different memories and milestones they've experienced on tour, this jubilant and expressive tune about loving the open road is brought to different levels of nostalgic sweetness. In its best moments, this compilation of memories presents a posture of hope. It's as if First Aid Kit and their crew are saying, "We'll be back, doing our favorite things, just wait a little while longer." It's nice to see them smiling, hopping in pools, playing massive festival shows and just enjoying things we used to take for granted. It gives the viewer a sense of expectation that, in weeks and months to come, as the world slowly re-opens its doors, we'll approach every experience with a little more appreciation and reverence. This thought reminds me of this line from On Friendship by Kahlil Gibran:
"When you part from your friend, you grieve not;
For that which you love most in him may be clearer in his absence, as the mountain to the climber is clearer from the plain."
First Aid Kit have always handled their covers with care (see their incredible rendition of Simon & Garfunkel's "America"). Their version of "On the Road Again" is joyful and beautifully done. Watch their video and let us know what you think!
—
Hannah Lupas
on August 31, 2020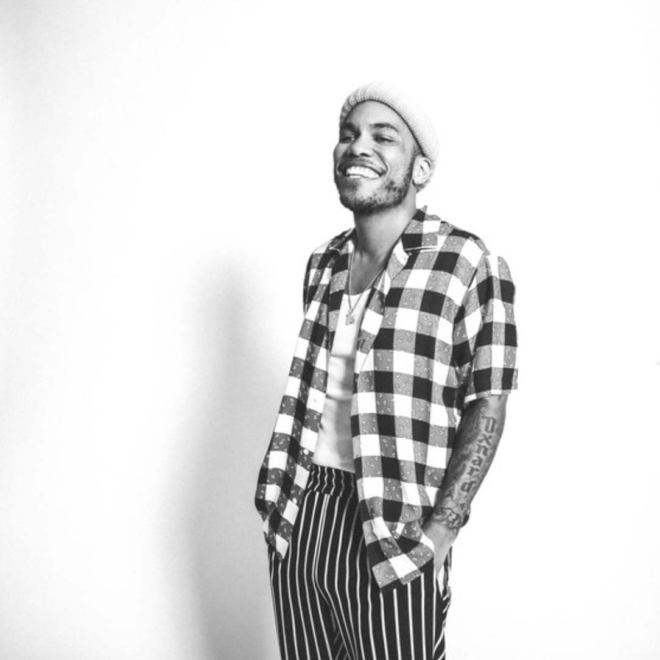 Anderson .Paak feat. Rick Ross - CUT EM IN
---
For their first collaboration, "CUT EM IN" finds genre-bender Anderson .Paak and rap mogul Rick Ross living for luxury. Following the release of his protest song "Lockdown," "CUT EM IN" takes on a more lighthearted approach as .Paak jokes about his accountant giving him a breakdown of his finances: "'The good news is you made a lot...The bad news is you spent more.'" The track grazes new era rapcore with its catchy guitar riff, with .Paak leaning more into hip hop than he did on Ventura, his latest full-length release. Underneath its showmanship, the song asserts the importance of loyalty to your roots and looking out for your friends who looked out for you on the come up. "You know the ones that lend a hand and wanna see you win," .Paak explains, "When you come up on a lick, make sure you cut 'em in." And according to Ross, staying grounded also includes looking out for yourself: "Sometimes you need to know your worth…Meditate, hydrate / Protect my energy before engagement." The song will be featured on the Madden 21 soundtrack, which EA announced will be celebrating "the artists rising up to chase the throne."
—
Ysabella Monton
on August 28, 2020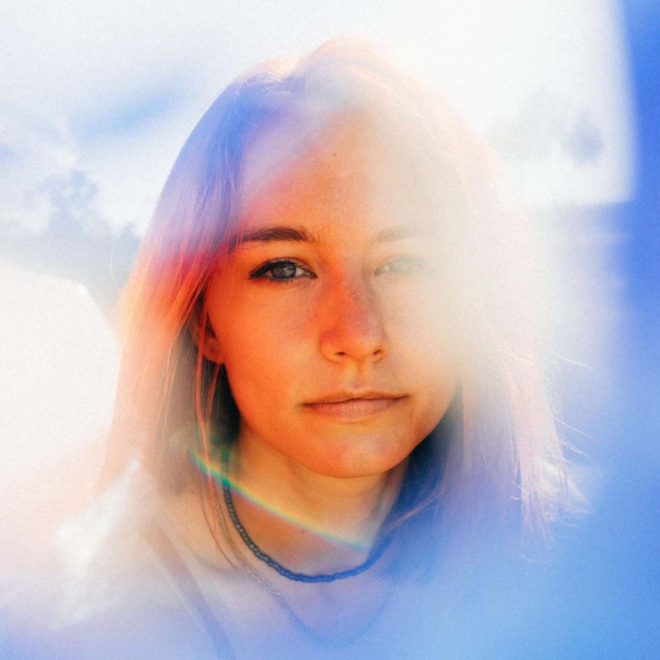 McCall - Nothing Even Wrong
---
McCall's latest release "Nothing Even Wrong" blooms like a phosphorescent garden surrounded by a dense and shadow-casted forest. The track, which features stiff chords from an electric guitar, rose-toned vocals, and unconventional synth soundbites, has a distinct sound that is pleasantly jarring—time to wake up and smells the flowers!
While the compositional and stylistic elements of this song allow us to classify it as both modern and eclectic, its lyrical sentiments are surprisingly atemporal: emotions are complicated "Nothing Even Wrong," is a piece that one experiences with all their senses. It is lush, harmonious, and undoubtedly fitting for the end of a long-over-complicated-paradoxical summer. Photo by Keegan Burckhard
—
Lilly Rothman
on August 28, 2020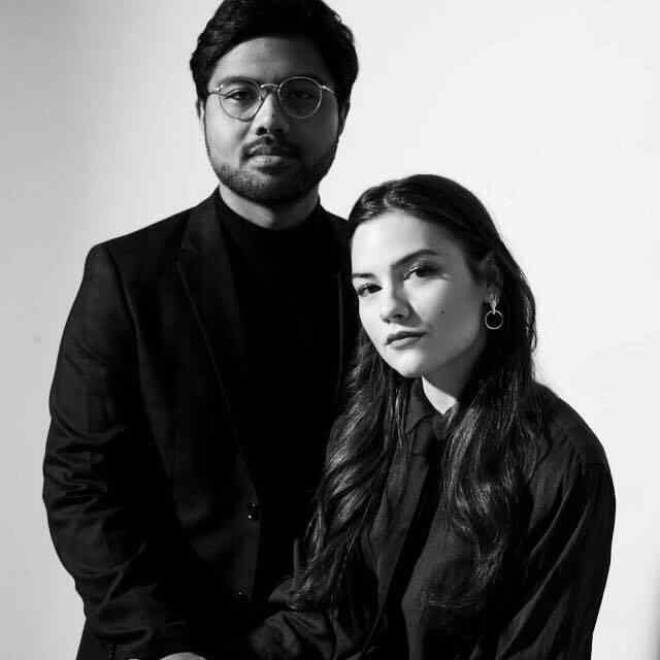 Freak Fingers - Romance
---
One of the mystical aspects of a romance is never knowing exactly where it's going to go. Freak Fingers' newest track exhibits this feeling right off the bat. Marked by the beginning sounds of a dreamy acoustic Spanish guitar, "Romance" suddenly drifts further into an otherworldly state influenced by the sudden appearance of synthesizers. As lead vocalist Joan Sullivan begins singing, she blends the beauty of both Spanish and English—taking you further down a soothing, romantic journey for the next two minutes. Clocking in at nearly five minutes, "Romance" maintains the feeling of a daydream abruptly cut short. An 80s influenced electric guitar comes in right before the song ends, illustrating the exhilarating moments of a brief romance when it has hit its peak.
The track is propelled by its slow-but-captivating moment—proving that beauty can still exist among upheaval. The idea of spending a night driving around with the one you love has become more or less of a fantasy taken for granted in 2020, but Freak Fingers help bring it back, if only for a brief few minutes inside your headphones.
—
Taylor Hodgkins
on August 28, 2020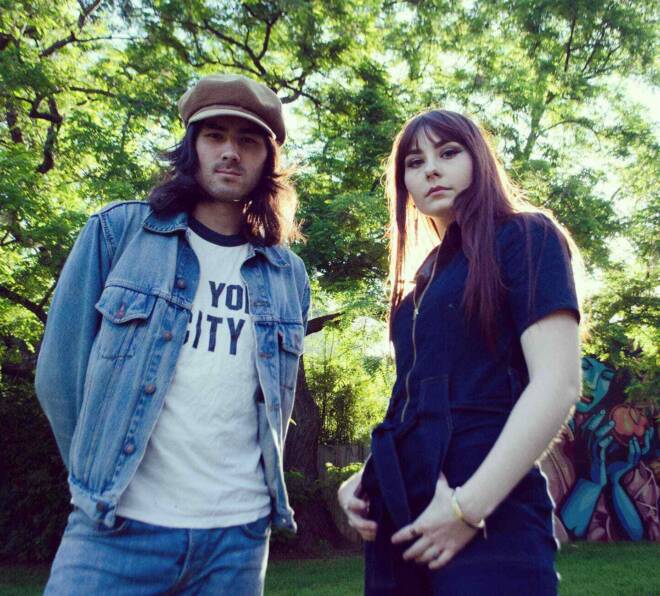 Salarymen - Runaway
---
It's smooth, it's got groove, it's "Runaway" by Salarymen! It's 4.5 minutes of lighthearted nostalgia rock, simultaneously full of longing and intense optimism. As the title implies, most of the song is dedicated to the duo trading verses daydreaming about running away together. Though de la Motte and Eagleton's vocals don't quite overlap, they flow effortlessly from one line to the next, creating a feeling of tender closeness. Crisp synth hits maintain momentum and excitement. Bass brings the groove and warmth, sitting coyly underneath it all, and occasionally tossing out some fun licks. Meanwhile, surfy guitars wrap around the rest of the track, painting everything over with a rose-colored sunset glow. Though it's playful and light in nature, "Runaway" is anything but simple. It catches your ears and keeps them with a somehow feather-light density that yields new details to notice every listen.
—
Allison Hill
on August 28, 2020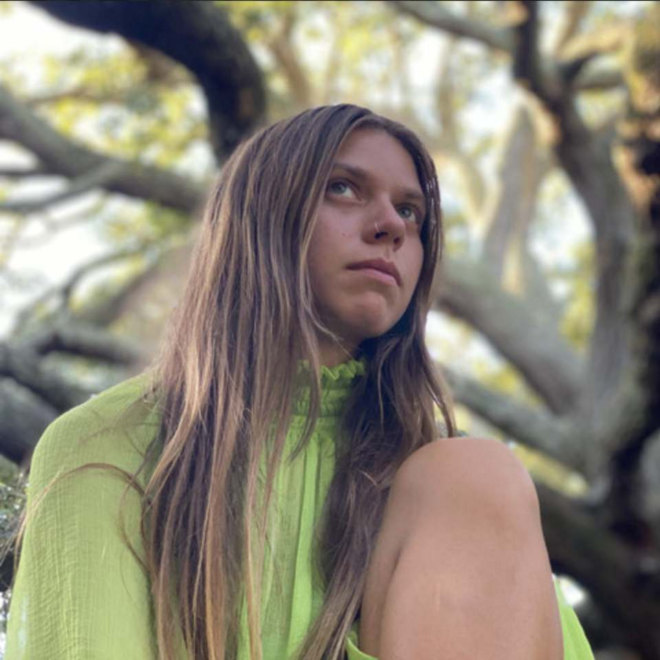 Tomberlin - Wasted
---
Tomberlin grew up in Florida within a religious community—her father was a Baptist pastor. Although she has splintered away from Christian doctrine, her music creates a certain kind of mystical nature that mirrors feelings of faith-based transcendence. "Wasted," her first single off of her new album Projections, is a verbal tug of war, from wanting to say something, trying not to say it, but ultimately, having to. "I run my mouth and it runs me over," she sings, describing quite literally feelings of regret after being vulnerable. It's a give-and-take, trying to have faith in the situation, but not wanting to ruin it by admitting what she knows to be true. She opens with, "I tried to keep it close / Keep it in a locket," as the repetitive nature from both the drumbeat and her wordplay creates a soothing ambiance, lulling you into thinking about higher matter.
—
Elizabeth Shaffer
on August 27, 2020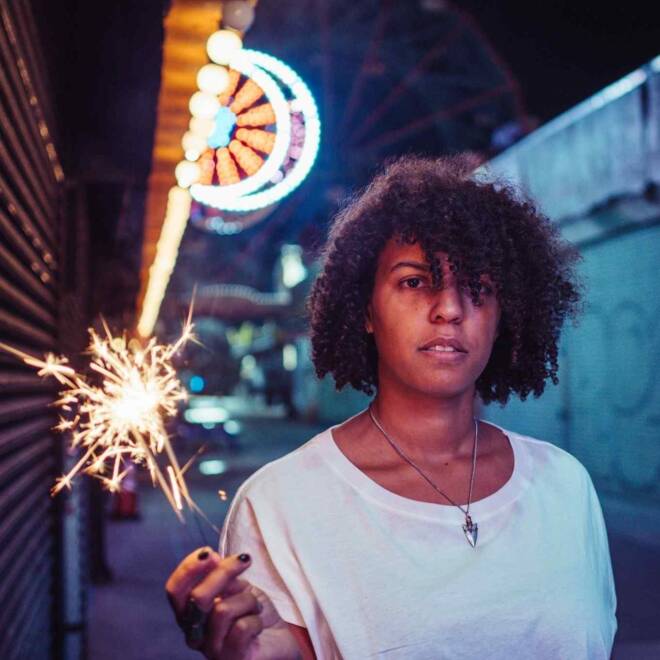 Oceanator- Heartbeat
---
Direct and extroverted, Oceanator's "Heartbeat" hits you with high octane summer rock right off the bat. The main riff rips and rolls exactly the way your heart leaps and drops into your stomach when That Person texts you back. It's the backdrop music to the spontaneous summer carnival date I always see in rom-coms and secretly yearn to experience someday. It's not hard to conjure the mental image of grabbing your crush's hand and sprinting to the Ferris wheel, partly because the view is great and partly to sneak a romantic moment at the top. The bass and whip-quick rhythm guitar flirtatiously pace each other, almost daring the other to run faster. Vulnerable lyrics and a slower-paced vocal line stand in assertive contrast to all the instrumental bravado, weaving in an intoxicating sense of intimacy. It's an homage to the excitement of moving from the anticipation of interest to noticing something about this dynamic fundamentally works. Neither of you are half of a whole, but definitely complementary colors. You work well together and enjoy each others' company immensely. At the end of the day, what's a more compelling love story than that? Overall, this single is a delightful build of anticipation for Oceanator's new album, Things I Never Said, due August 28, 2020
—
Allison Hill
on August 27, 2020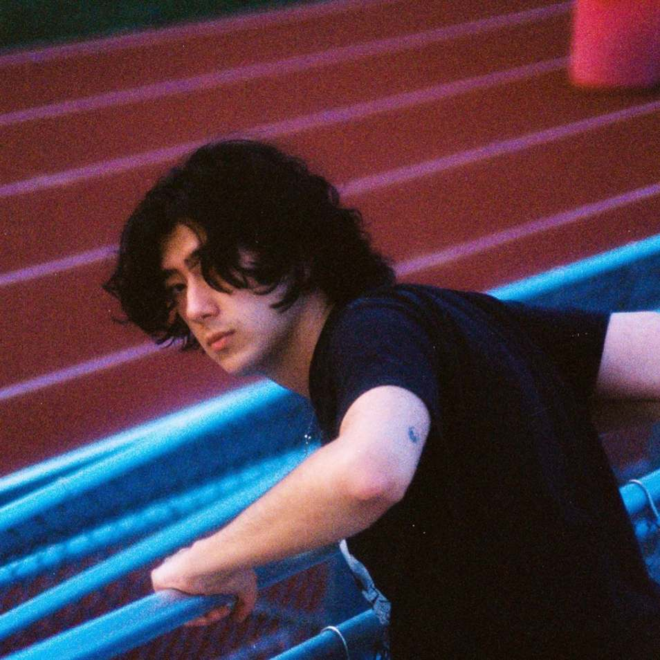 James Ivy feat. Instupendo​ & Harry Teardrop​ - Yearbook
---
James Ivy has one of those pop-punk voices that easily transmits angst and intensity—in other words, it's perfectly suited to chronicling the heightened emotions and dizzying mood swings of high school. "Yearbook" invites nostalgia, with each carefully crafted melody like a punch to the gut. The opening lyric, "I make it weird. I don't even have to try," introduces Ivy as the awkward underdog in his own coming-of-age film. That tone carries throughout the track, with collaborators Instupendo and Harry Teardrop as co-stars. Vocal layering reminiscent of BROCKHAMPTON builds emotional charge as Ivy spirals into bottomless infatuation. Backed by the low crunch of guitars, he feels "wide-eyed, tongue-tied," then before you know it, he's "spent the whole summer in your living room." He sings about trying to recapture the vibrancy of an early love and the frustration of realizing that the colors have faded. It's the ideal soundtrack for paging through old photos and superlatives, accessing feelings long since forgotten.
—
Siena Ballotta Garman
on August 27, 2020