Buzzing Daily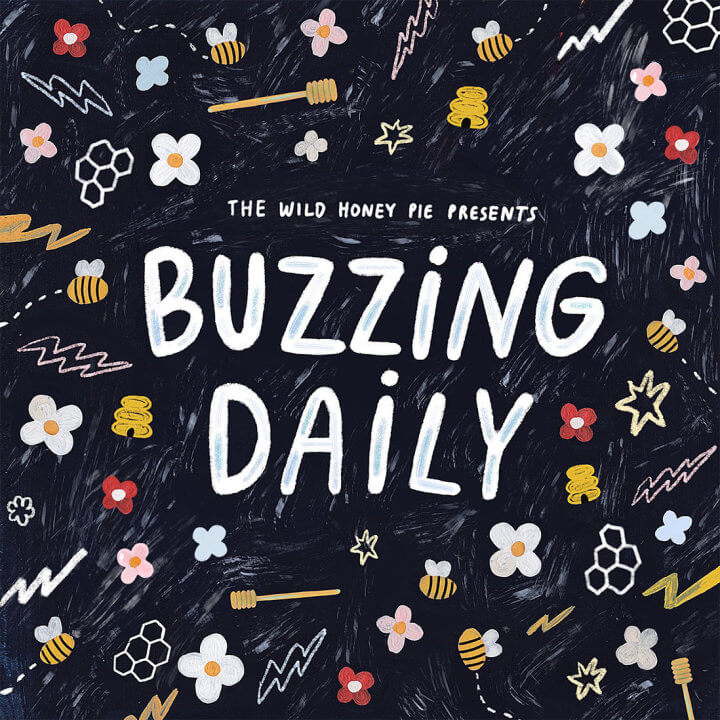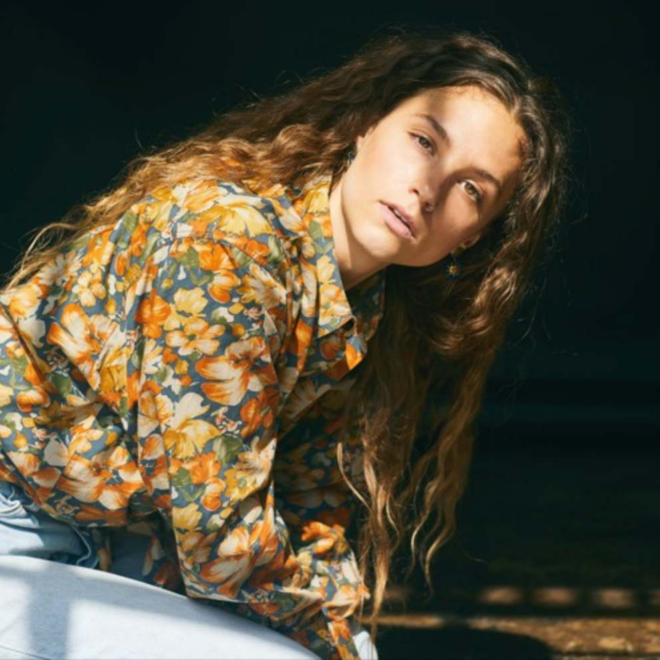 Ronboy - Wake Up
---
Los Angeles-based Ronboy brings together a DIY indie energy with highly produced soundscapes. "Wake Up" is the band's first single off of a gorgeous debut EP and it's a tune that feels like a vision, the kind with half-remembered impossibilities and a hazy feeling that follows you around all day. The song is immaculately crafted, with a carefully built arrangement that draws us in layer by layer until we're surrendering ourselves to the waves of synths and honey-dipped reverb-y vocals. Julia Laws, lead singer and bandleader, sings with a laid back, expansive sound. Its richness only adds to the general vibe of this track, described by Laws as "nostalgic and dreamy." If this is what dreams were always like we'd never want to wake up.
—
Mikhal Weiner
on May 21, 2020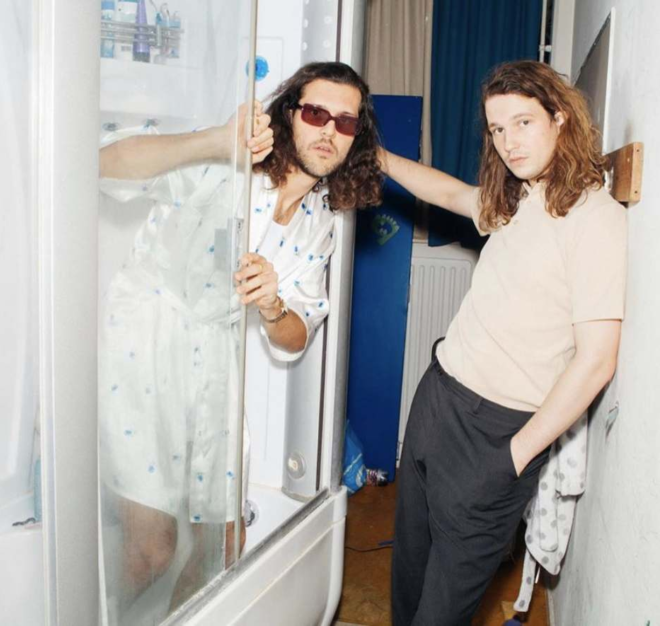 Feng Suave - I'm Warping Here
---
"I'm Warping Here" by Dutch duo Feng Suave has all the makings of your favorite summer track: retro-soul style, a body-moving groove and references to childhood nostalgia. Don't let it fool you; the lyrics reveal themes a little heavier and darker than the feel-good vibes let on. On second thought, go ahead and let it fool you. In this song, songwriters Daniel De Jong and Daniel Elvis Schoemaker explore the sinking feeling that your best days are behind you and adulthood is turning out to be a whole lot less glamorous than you once envisioned. One particularly poignant line: "Maybe I'm not ever really home for long enough to stare my own eyes down." Is it that we're too busy to take a moment to get to know ourselves, or do we intentionally keep ourselves busy to avoid doing so? Either way, the subject matter and musical production are actually a brilliant pairing. Everyone can relate to this everyday existential dread. It's a reminder that we're all in this together, so let's celebrate being human. Go ahead and turn it up while you swivel your hips in your kitchen or drive with the windows down. Trust me. It feels so good. And I don't know about you, but I could use a little feel good anthem right about now.
—
Karyna Micaela
on May 13, 2020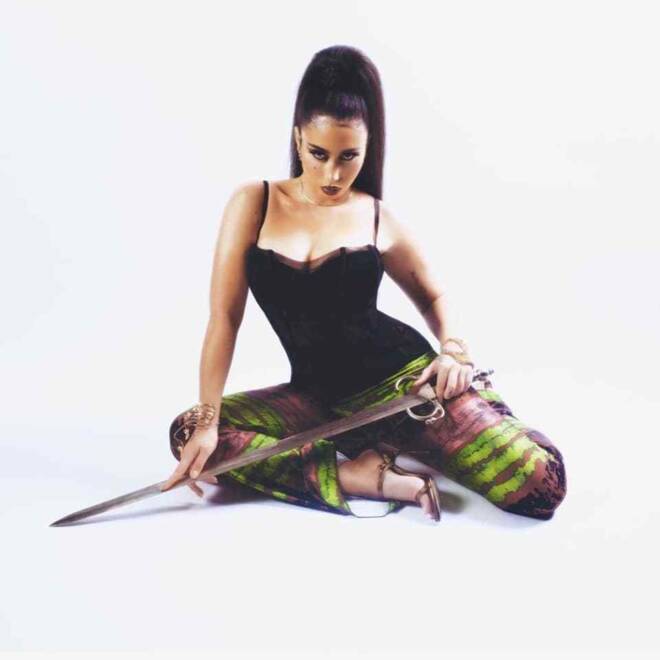 Kali Uchis - angel
---
Being stuck inside just became a million times more enjoyable with Kali Uchis's latest TO FEEL ALIVE EP drop. After her 2018 release of Isolation and a few amazing features on other artist's tracks like Little Dragon and KAYTRANADA, she's back with sexy, slow songs perfect for sunbathing out your window or thinking about your quarantined lover. "angel" is a gorgeously honied track off of the EP, conjuring up images of swaying around in Kali's personally made paradise. Like many of her other hits, the sweetness of her voice breathes life and feeling. Her warming vocals embrace you, confessing her desires to her lover and easily hypnotizing her listeners with cool rhymes and weightless rhythm. Some of the sounds in "angel" feel close to her 2015 earlier release Por Vida (like the intro to her track "Speed"), but with even more mastery and layers. Kali continues to grow in artistry while keeping and growing upon her signature sound. Her next highly awaited album is slated for release later this year, and if its anything like the sleek TO FEEL ALIVE EP, we can anticipate the best.
—
Julie Gentile
on May 13, 2020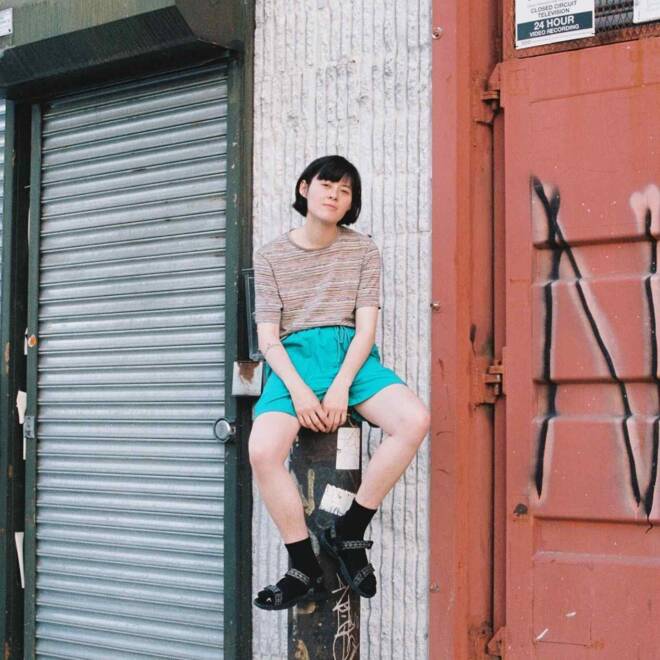 thanks for coming - intersection
---
Brooklyn based thanks for coming's newest (very timely) album, almost named this album"untouched" in reference to not editing the cover photo and also having an unrequited crush on a stranger but then i remembered we're all social isolating right now and it's a little too on the nose even for me is impressive all around. It features the song "intersection," a 3-minute long euphony that serves as a cathartic listen for anyone with a lot on their mind. According to Rachel Brown, the artist behind thanks for coming, this song was written before the height of the crisis we all find ourselves in right now. But there's something prophetic about their choices in composing this track. Brown's vocals accompany relatively simple acoustic guitar, but they've layered three different vocal tracks atop one another, effecting a sort of self-amplification. Their tone throughout the song feels like a balance of lighthearted humor and serious self-expression that's somewhat inexplicable in its powerful execution. "Meet me at the intersection / I've got so many fucking questions," they sing, simultaneously with two other statements directed at an unknown subject. While the world is smothered in unknowing, and distance between people, thanks for coming's "intersection" seeks to know. Perhaps it's this that makes the song resonate so deeply, in a way that's hard to pin down.
—
Ben Burke
on May 13, 2020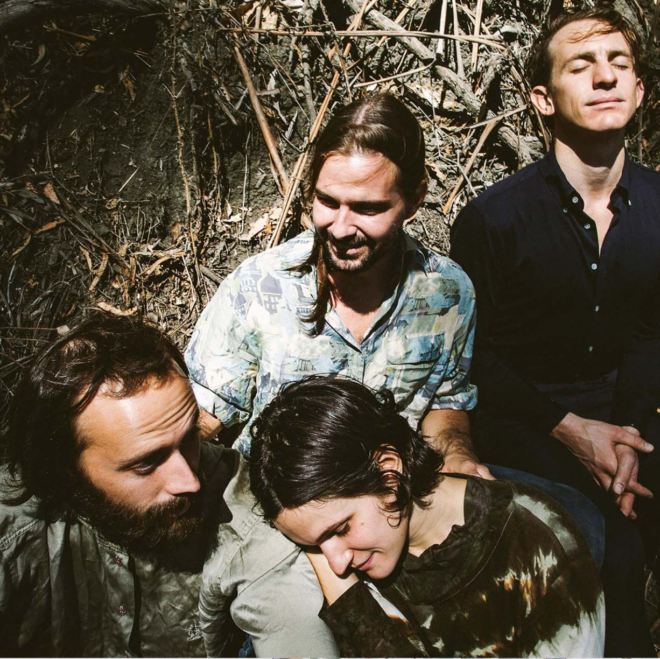 Big Thief - Love in Mine
---
There is an earthy and tactile way about Big Thief's music that has always evaded me. There's an elusive nuance to the combination of Adrianne Lenker's timid and iconic vocalizations and the ambitious, lustrous and occasionally bizarre musical choices the band makes. It's what makes them genius and what makes me hard-pressed to listen to their ever-blossoming discography. There's something about them that makes me a smarter and better music listener. "Love in Mine" only exemplifies this quality.
"Love in Mine" is a bonus track off of their most recent full-length record Two Hands, which dropped just months after the release of another 12 track LP: U.F.O.F. Two Hands and U.F.O.F. listen like a narrative pairing. One leads and bleeds into the next. Lenker herself described the two records as "Earth sisters." While both of these albums are true-blue fixtures of Big Thief's personality—featuring sultry instrumentation, chilling vocals and sharp, poetic lyrics—Two Hands is the softer, more unfurling of the two, and "Love in Mine" is a near-perfect extension of that sentiment. Gentle and contemplative, this song manages to feel full and round while boasting only five stanzas of lyricism. It's a longing, sweet sentimental track about leaving a well-worn past behind and pressing on with grace. Perhaps we can hold this song in our hearts as we ramble forward in such a bizarre and difficult period in history. Listen to "Love in Mine" wherever you stream!

—
Hannah Lupas
on May 12, 2020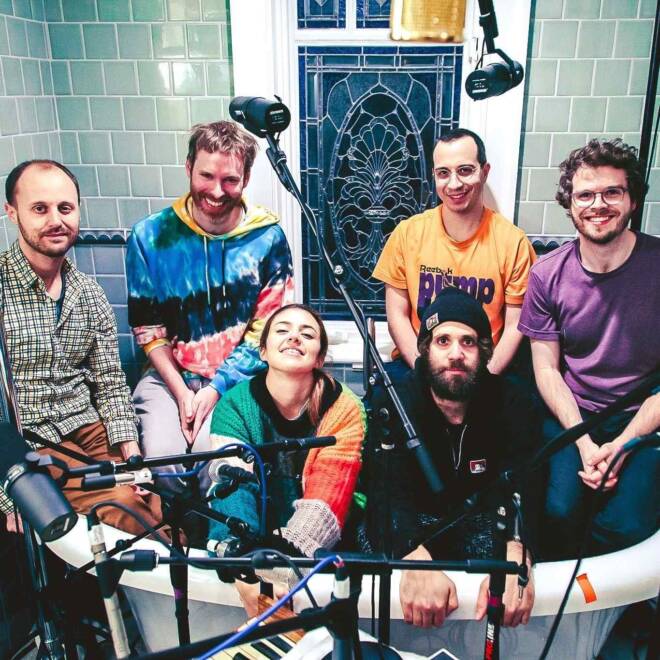 Cuddle Magic - What If I
---
"What if I" is the latest single from Cuddle Magic, and it embraces one of the best acoustic spaces known to humankind: bathrooms. The track, like the rest of the tracks on their upcoming album, was recorded entirely in the band's bathroom—doubtlessly earning the album its title, "Bath." The result of the unconventional recording space is a warm, intimate sound full of boundless patience and ethereal harmonies. Lyrically, "What If I" is a song that ponders ways to win over a longtime love during a rocky patch; however, it lacks the sting of most bargaining songs. The words are wrapped up in gently strummed chords and uplifting harmonies that fill every ounce of space. There is no room for sadness and desperation— only love and hope for the future. Sink into the cozy magic of Cuddle Magic, and soak in the harmonies until we can all enjoy the sure-to-be-warm Bath on July 3, 2020, via Northern Spy Records.
—
Allison Hill
on May 12, 2020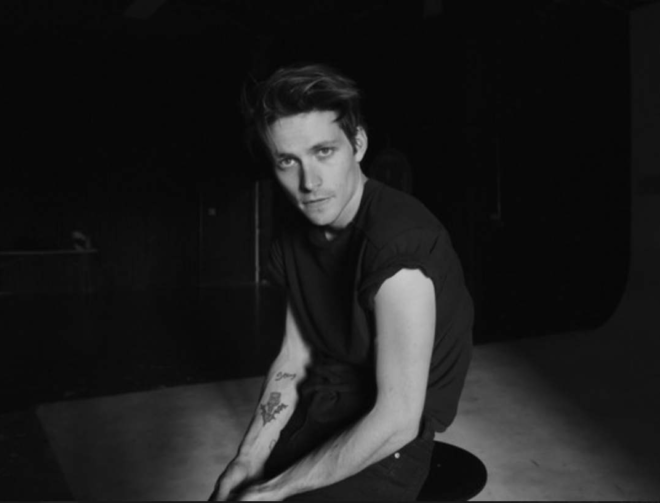 ​Joshua Speers - Oh Brother
---
Joshua Speers explores the downward spiral of a romance in "Oh Brother." The Delaware native blends crystalline folk-leaning vocals with 80s rock-inspired guitar riffs—creating a sound that lives somewhere between pop and Americana. He balances the darkness of lines like "gravestones in the backyard / all the parts of me that died / losing all the things that make me mine" with a driving beat and dynamic vocals. The song never sits within one space for too long—shifting speed or octaves from verse to pre-chorus to chorus. His desperation feels honorable as he repeats, "I'm killing myself trying to keep this love alive." Speers further proves he's able to be raw, honest and dynamic in his third single off of his major-label debut Human Now, which was released on May 8.
—
Corey Bates
on May 12, 2020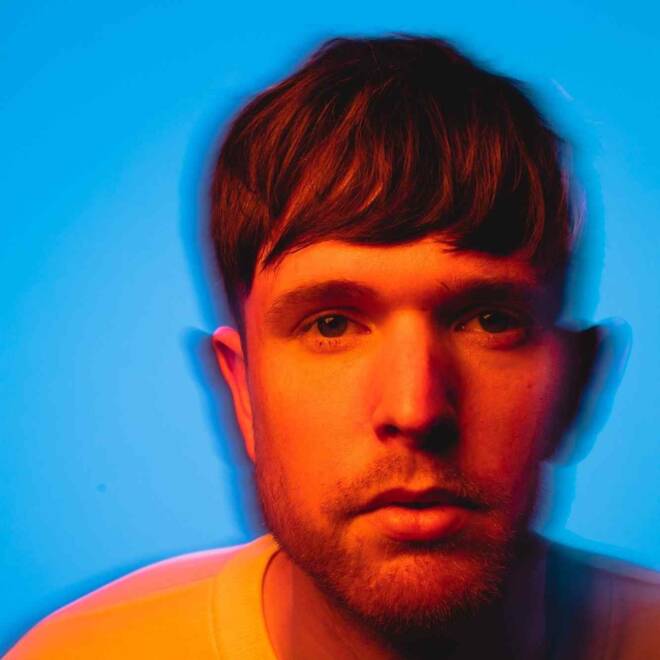 James Blake - You're Too Precious
---
Tender on the ears lyrically and instrumentally, James Blake's newest single in over a year "You're Too Precious" touches on the inevitable warmth and care you might feel for a lover. Isolated piano opens the curtains and allows us to peer in on how "precious" Blake finds his lover. Little lines like "I'd take the calls you don't want to / I'd take the hair in your food" are invaluable details on how much care he views the object of affection with. The mundane things that make the descent into adoration swifter. When the rush of falling and the excitement of newness flickers in and out, there is always that lingering tenderness of real love. Instrumentally the song feels stripped of big gestures and instead relies on the natural and effective things–gorgeously delivered vocals and simple claps to fill the tune. The song feels like a slow Sunday night, "Div[ing] into diamonds / scratched and you're smiling," held in the glow of wonder–in bloom and just sweet enough.
—
Julie Gentile
on May 12, 2020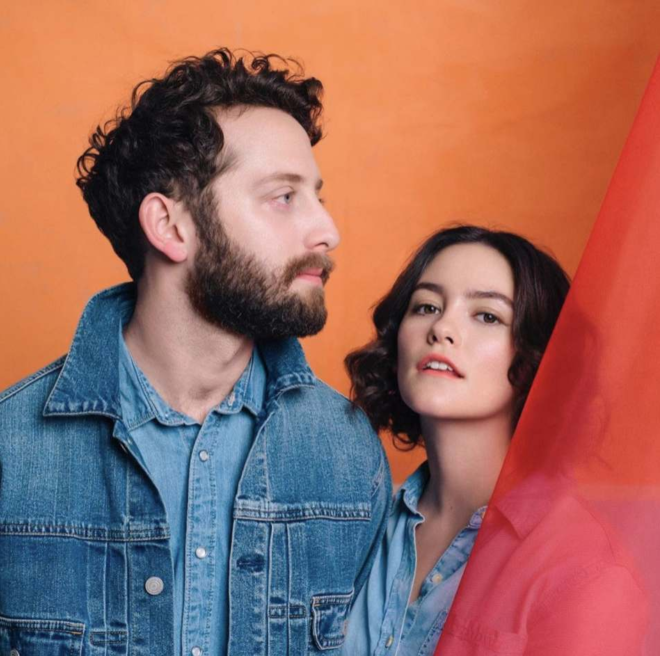 Diet Cig - Who Are You
---
"Who Are You" is the third single from Diet Cig's latest album, Do You Wonder About Me, and it's a song that you know is going to be fun to hear live. The track opens with some classic early 2000s cheerleader clapping, and it's not hard to imagine a crowd getting really into those off beats before vocalist Alex Luciano hits you with the hook. From the start, the song is direct and anthemic. The first line you hear is "Who Are You," accented by snappy vocal leaps that are so catchy the line would get stuck in your head even if it wasn't repeated about 20 times. Like a good rom-com or coming of age flick, "Who Are You" is full of charming quips that balance out the heavier elements of the narrative. My personal favorite is "My moon is in Cancer, I wish I was a better slow dancer." Overall, the "Who Are You" is a perfect anthem for frustration over the end of a relationship you ultimately feel better letting go of. It acknowledges the anger and frustration; however, there are enough rhymes tinted with a feel-good pop campiness that it's a sure mood booster. Diet Cig's call out anthem perfectly articulates what we wish we could all tell an ex or two. If you can't be better, at least be honest, and don't waste my time.
—
Allison Hill
on May 11, 2020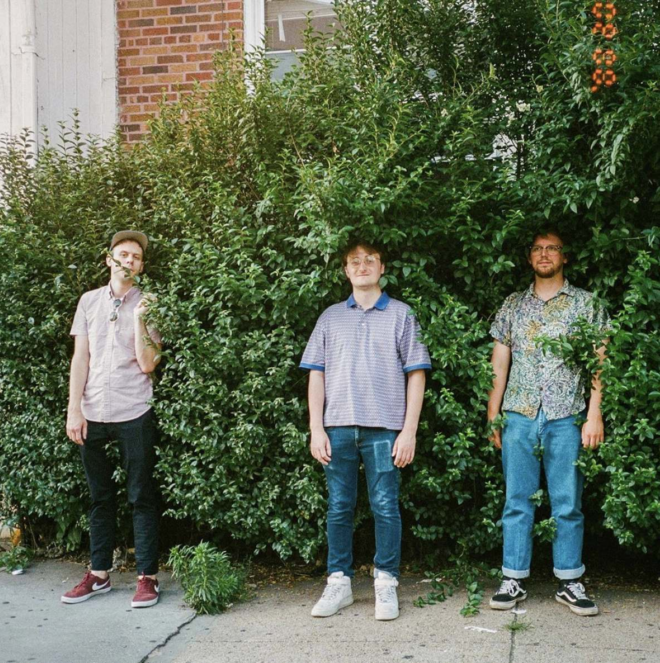 Boot - Bomb Song
---
On a Saturday morning in January 2018, a message was sent out via the Emergency Alert System to all the cell phones in Hawaii: "BALLISTIC MISSILE THREAT INBOUND TO HAWAII. SEEK IMMEDIATE SHELTER. THIS IS NOT A DRILL." Thirty-eight minutes later, it turned out to be a mistake—a mistake made during, literally, a drill. Ben Carbone, songwriter for Brooklyn band Boot, wrote "Bomb Song" in the aftermath of this mind-bending experience, which he happened to share with a new partner he was "smack dab in the honeymoon phase" with. The song's melodic simplicity and no-frills vocal delivery is reminiscent of early Ben Kweller, but even farther in the direction of sonically "raw." I guess, in a way, it sounds sort of like if Kweller had had his life taken away and given back again over the course of 38 minutes. Needless to say, amid a global pandemic—this time, a real and lengthy emergency—the song hits differently. The many lessons in Carbone's strange little story will sound familiar to many of us now. Out of shared hardship always comes connection. Never underestimate the power of the human mind to create its own truth. And, of course, there is always, always something to be grateful for. 
—
Karl Snyder
on May 11, 2020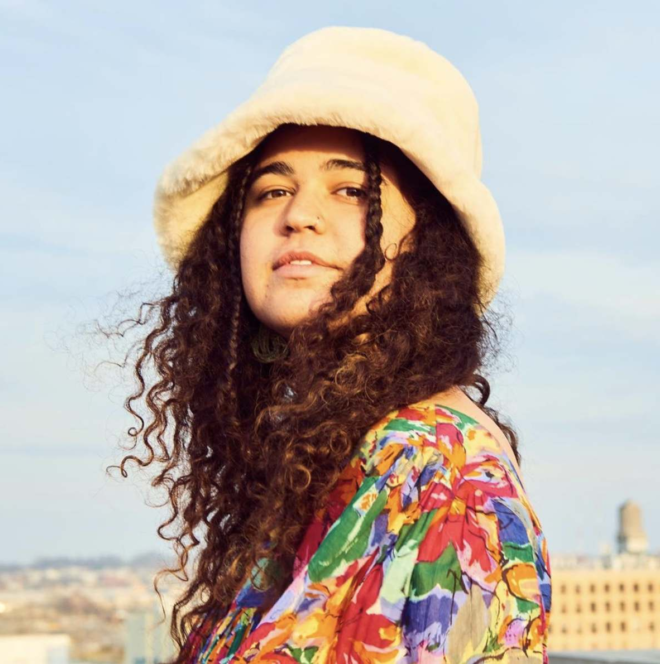 Remi Wolf - Woo!
---
Building on the success of her 2019 EP, You're A Dog!, Remi Wolf is back with "Woo!" showing no signs of slowing. A perfect summation of Wolf's one-of-a-kind music, "Woo!" has it all. Funky production and stunning vocals, filled with songwriting that's somehow deeply insightful, wildly goofy and completely relatable. The production plays the perfect partner to Wolf. Setting the mood and complimenting every move made. Refreshingly groovy and just as playful as the lyrics. A voice full of so much heart unleashes a remarkable performance from start to finish. Even as the chorus opens subdued, the seams quickly begin to burst and set Wolf free to soar. Pondering the complexities of love, only Wolf could deliver the stellar, "and I don't know what I really wanted / and fuck I think I lost my wallet"—floating between the heaviness and the light of life. The versatile young artist is an undeniable hitmaker, each release bringing more to the table, winning over more ears. No one will put you in a good mood faster.
—
Max Himelhoch
on May 11, 2020