Buzzing Daily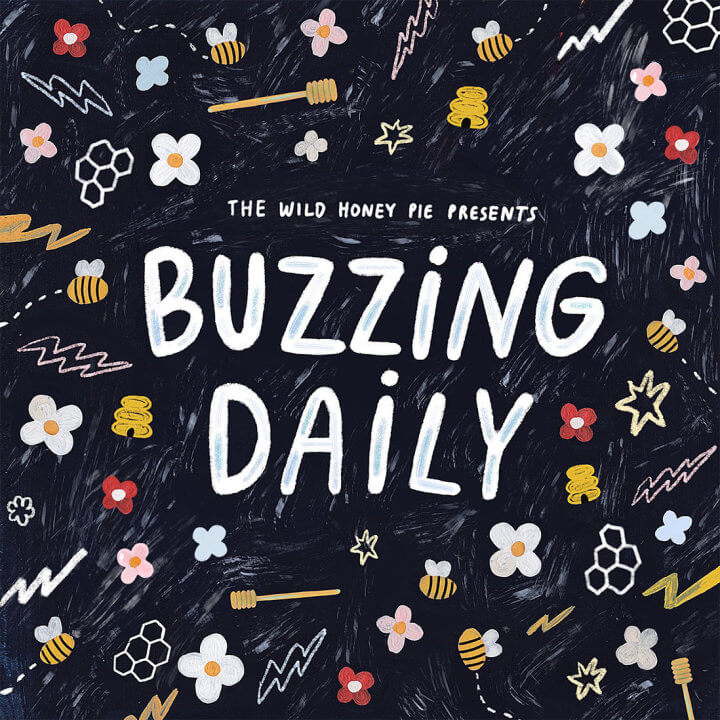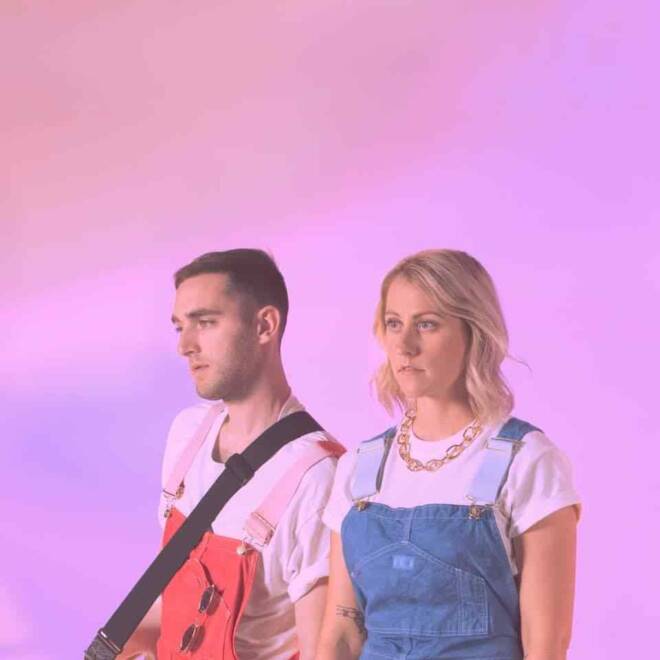 More Giraffes ft. Sweater Beats - Playground
---
New wave pop meets 90s nostalgia on "Playground," the new single from alt-pop duo More Giraffes featuring Sweater Beats. This track is infectiously fun; fresh and colorful melodies glide over smooth hooks to conjure up sun-soaked images of summer on film. It's full of immersive, sunny soundscapes that are surprisingly intricate and consistently interesting, and it bops to a funky beat that begs to be played on repeat. Meant to embrace the little kid in all of us, "Playground" celebrates freedom and wonder and basks in that warm, joyous feeling of summer break. "I got rocks in my shoes / We've got nothing to lose / We live the life that we choose / Come to the playground." Add "Playground" to your summer soundtrack, and look out for More Giraffes' debut EP, Bermuda, later this summer.
—
Britnee Meiser
on June 17, 2019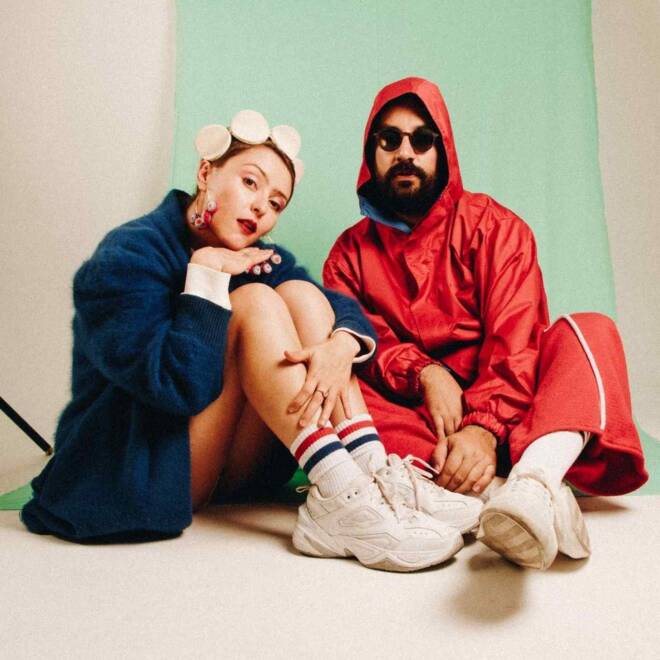 Salt Cathedral - muévelo
---
Just north of Miami, there's an oceanside promenade that runs the length of Hollywood Beach. During the daytime hours, bikers and rollerbladers whiz by, clad in swim trunks and bikinis; come night, the neon signs flicker on, and smoky open-air bars give way to salsa dancing among tourists and locals alike. Leave behind your wallflower inhibitions and allow Salt Cathedral, the Brooklyn-based tropipop duo comprised of Bogotá-born Juli Ronderos and Nico Losada, to pull you into this very scene with their new single titled, "muévelo." Literally translated to move it, the bilingual "muévelo" assumes the personification of coastal breezes and cheeky hair tosses for a groove that altogether begs your feet to, well—move it. Losada and Ronderos, no strangers to weaving their own culture into a sound that feels globally accessible, fuse together elements of synth-pop, merengue, dancehall, and reggaeton to achieve their notably tropical effervescence. "muévelo" in particular does this by giving nod to El General, a sort of founding father whose hits like "Tu Pum Pum" and ""Muévelo, Muévelo" helped push reggaeton to mainstream notoriety. While paying homage to its history, there's one thing for sure: Salt Cathedral is also paving a path forward for the future of Latinx pop.
—
Lindsay Thomaston
on June 14, 2019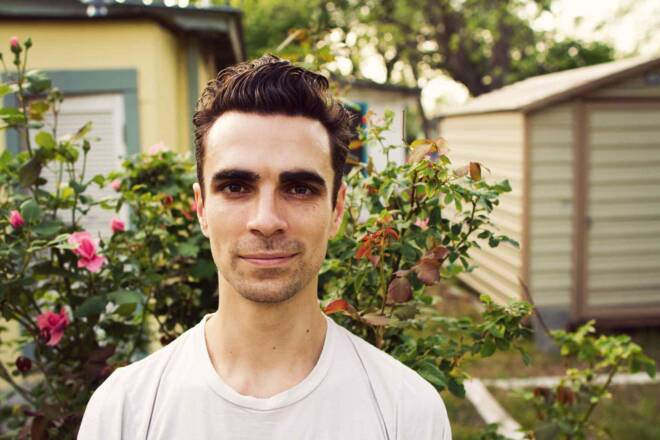 Jordan Moser​ - The Devil
---
Singer-songwriter Jordan Moser's "The Devil" feels like summer nights around a Texas campfire with folk songs and ghost stories. It has a soft sadness as he sings, "how am I gonna know where your hand is gonna be on a night so dark." He is reaching hopelessly into the night, searching the stars for answers just to be met with emptiness. The acoustic guitar floats warmly above the soft percussion. The beautifully sad and timeless track nods subtly to country greats like John Prine and Guy Clark while rooting itself in modernity through the contribution of fellow Austinite Molly Burch's ethereal tone. "The Devil" is the first single off his label debut at Austin label Keeled Scales (Buck Meek, Twain) due out July 26.
—
Corey Bates
on June 14, 2019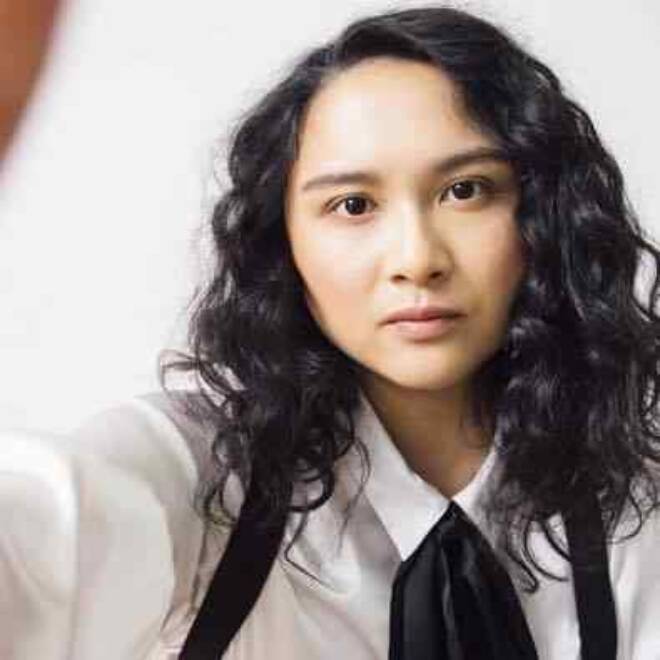 Jay Som - Superbike
---
Join Jay Som in a golden summer dreamscape with her butterfly-inducing new single, "Superbike." Los Angeles-based artist Jay Som (a.k.a. singer-songwriter Melina Mae Duterte) invites listeners into what feels like the song equivalent of an orange creamsicle on your neighbor's front porch step. With her ethereal voice gliding over bouncy strums and riffs, this track will transport you into a warm, wistful 90's revival. Jay Som sings of the departure of love: "If I've fallen from your lips / Straight to your fingertips / (Somebody tell me)"—her lyrics are evocative of the familiar feelings of heart-rending scenes in favored 90's & 2000's romance films. Place this song safely into your pocket and hold it tightly until Jay Som's new album, Anak Ko, is released on August 23rd.
—
Laney Esper
on June 13, 2019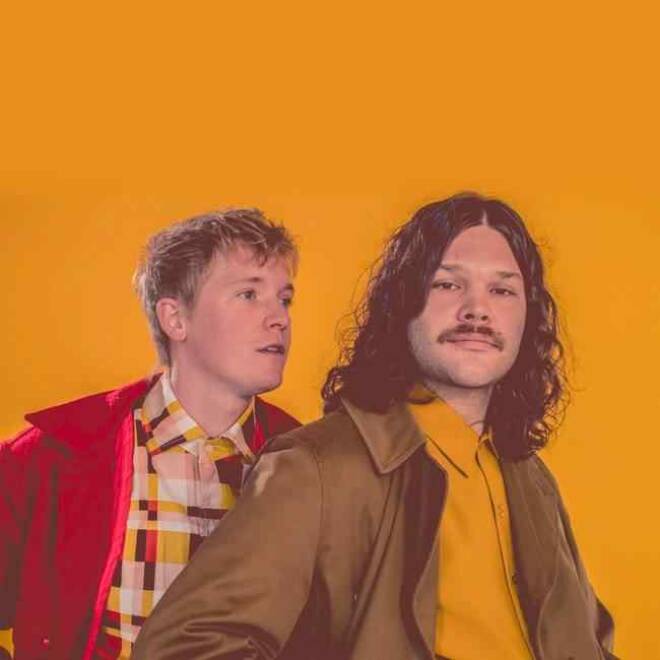 Okey Dokey - Thick and Thin
---
The Nashville based art-pop duo, Okey Dokey is comprised of Aaron Martin and Johnny Fisher, who are both by all accounts, highly-collaborative, opened minded songwriters and musicians. Even their own personal creative history portends to a rare level of ego-less fluidity—Martin and Fisher previously wrote together in Sol Cat only to circle back to each other again around 2016. When they realized they sired a nice vibe from a songwriting standpoint they, in their own words, "brought in around 20 friends from other projects to either perform or record with us." Okey Dokey's summer 2019 album, which will feature 10 songs with 10 different artists, is a logical extension of the band's innately communal ethos. The first single, "Thick and Thin," features LA-based indie synth-pop staple Dent May. It's a 60's nostalgic little ditty about being a good pal to a friend in need—a pleasant track to both the ears and the soul. Okey Dokey is basically :) personified.
—
Devon Sheridan
on June 13, 2019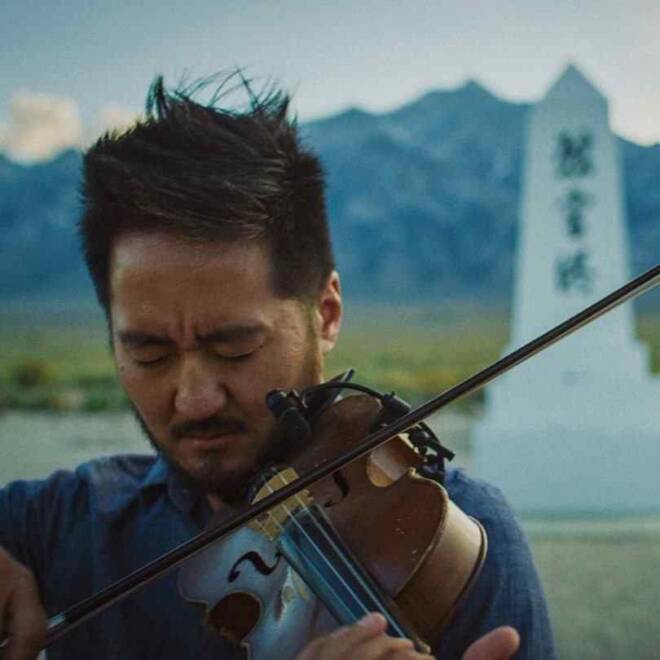 ​Kishi Bashi - F Delano
---
Kishi Bashi is nothing if not an optimist. Comparisons to Andrew Bird are unavoidable, completely warranted and just a little bit unfair. Both balance virtuosic violin playing with fantastical whimsy in their music, and neither allows the complexity of their loop pedals and classical influences to obscure the craft of pop songwriting. Both took a deeply political turn with their most recent albums, Bird singing that the current era "feels like 1936 in Catalonia," and Kishi Bashi places himself squarely in that time with a concept album about Japanese internment. The list of similarities is indeed revealing, but it is Kishi Bashi's optimism that separates him from Bird's sometimes apocalyptic cynicism. Whereas Bird urges revolution ("bloodless, for now"), Kishi Bashi preaches compassion. The name of the album, Omoiyari, stems from the idea of empathy — "I gravitated towards themes of empathy, compassion, and understanding as a way to overcome fear and intolerance," he wrote. Apart from the lyrics, it would be impossible to deduce the subject matter of "F Delano," as the cheery la-la-la's belie the depictions of harsh desert conditions at internment camps, unspeakable mistreatment of women and echoes of the failures of the modern day justice system — "innocence without a proper fight." He urges understanding as a means to battle intolerance. Bashi chose FDR as the song's namesake in order to illustrate the complexity of history—that a president often remembered for carrying the country through The Great Depression and World War II is also the clear villain in another story.
—
Daniel Shanker
on June 13, 2019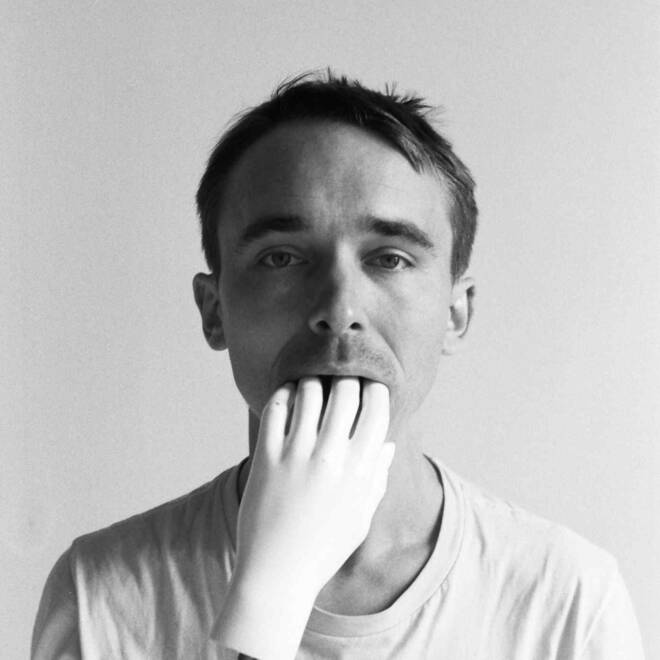 Tōth - When I Awoke
---
Like many great albums before, Tōth's debut album, Practice Magic and Seek Medical Help When Necessary, was born of heartbreak in a Brooklyn apartment. Tōth is the project of Alex Toth and the aptly titled album tracks his road to recovery after a debilitating break-up. The standout single from the album, "When I Awoke" addresses the literal feeling of waking up next to someone you love and knowing that it's over as well as the philosophic waking up to yourself and the world in the wake of loss. Toth enlisted friends to build a gloomy, gorgeous arrangement of drums, upright bass, and echoing cello to create a dream-like trance that pulls his listeners into the moments and the rooms where his relationship unfolded and ultimately ended. With an ethereal build up of percussion, he somehow manages to capture the sound and ubiquity of memory. Toth is a poet in this song and lines like "you looked like a shadow of the day before" and "you step into my stream about a thousand times a day" illustrate the hazy shape a memory can take and how persistent those memories can be. The track is absolutely wrenching but holds notes of acceptance as well as loss, suggesting that Toth may be coming up for air soon. When things fall apart, they often look different once you put them back together. However, in putting himself and his music together again, Tōth has found a voice and created a song both ephemeral and pervasive.
—
Brigid Moser
on June 12, 2019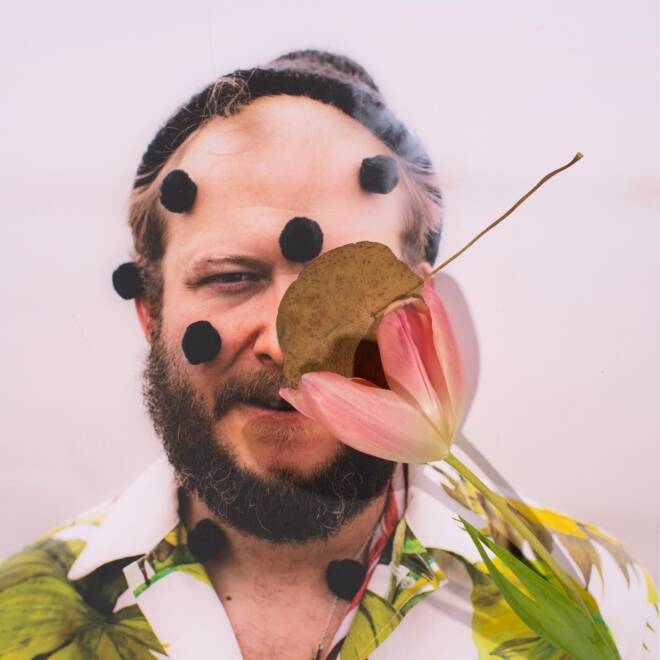 Bon Iver - U (Man Like)
---
Justin Vernon has grown comfortably into his role as a sort of ambassador of alternative rock, a curator of the museum that is his tiny sliver of the musical canon, a less guttural Dave Grohl. His April Base studio is not only the home base of his many side projects (Big Red Machine, Volcano Choir, and The Shouting Matches), but has also used his musical success as a platform to support other music he loves, recording albums for The Staves, Hippo Campus, Sufjan Stevens and numerous others. Upon releasing "U (Man Like)," one of two new tracks released in anticipation of a new album, Vernon said of Bon Iver, "This project began with a single person, but throughout the last 11 years, the identity of Bon Iver has bloomed and can only be defined by the faces in the ever growing family we are." The song is centered around a soulful piano line and features guest vocals from Bruce Hornsby, Wye Oak's Jenn Wasner, the Bryce Dessner-directed Brooklyn Youth Chorus and a fellow experimental alternative rock falsetto-singer, Moses Sumney. The influence from these various contributors is apparent but doesn't prevent Vernon's characteristic voice, either melodically or lyrically, from shining through—with references to Greek mythology and German opera crowding the same verse. Addressing a range of notably American social problems, Vernon has assembled his friends to urge us all to do better, admitting, "It'll be a long day of fixing."
—
Daniel Shanker
on June 12, 2019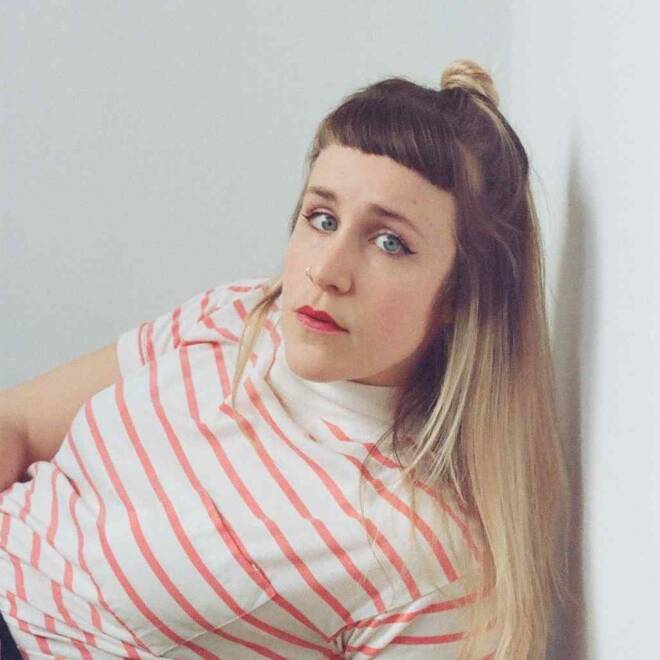 V.V. Lightbody - Baby, Honestly
---
Self-proclaimed "nap rock" artist V.V. Lightbody gives her best in the form of her newest track, "Baby, Honestly." Unique as they come, her style and skills as a singer-songwriter are on full display. She proves that a slow and deliberate piece is no less vibrant or lively than an uptempo track.
Released on the heels of her next solo 7", "Baby, Honestly" delivers biting and strong lyrics with an undeniably smooth feel—her tone self-described as a "snake-in-the-grass," dichotomously lends itself to its lyrics. The music nearly deceives you into not reading between the lines of lyrics such as, "Baby, honestly, you're crazy for taking me seriously" as the dreamy flute, glossy guitar, and bossa nova beat act as a security blanket of sorts, lulling you to sleep over a danger zone. Even still, with all its layers, "Baby, Honestly," honestly sounds like a dream.
—
Jazzmyne Pearson
on June 12, 2019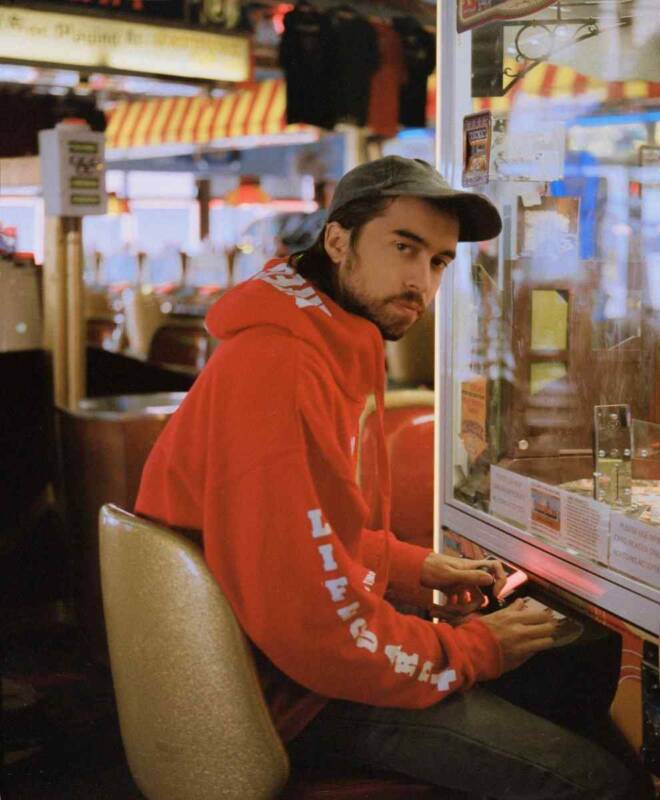 (Sandy) Alex G - Gretel
---
"Gretel", the first single release of a long-awaited return LP from (Sandy) Alex G, binds the warm nostalgia of fairy-tale musings to the clammy, inevitable truths of malevolence. From its disorienting, playful beginning to the trickled-in synth, reminiscent of the "Reading Rainbow" theme, this ear-candy haunt effectively drones its listener into the magical, ominous realm of oral tradition. The shrill siren-whirs indicate trouble, allocating responsibility to the well-known greedy folk-tale sister, Gretel, of the Brothers Grimm story, "Hansel and Gretel." This song comes from (Sandy) Alex G's upcoming 13-track album titled House of Sugar, set to be released on Friday the 13th, this upcoming September. "Gretel" will take you on an enjoyable jaunt into a foreboding fairy-tale forest through the beloved, spectral harmonies of (Sandy) Alex G.
—
Laney Esper
on June 11, 2019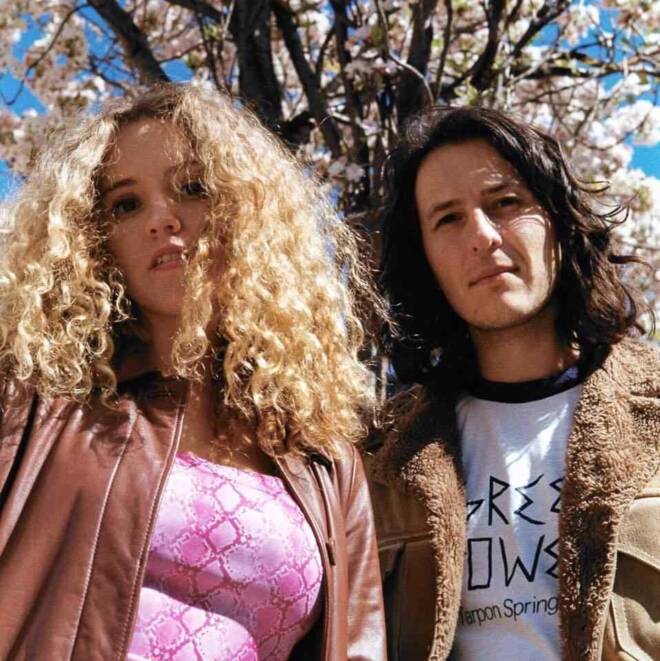 Geowulf - I See Red
---
"I See Red" is the shimmering new single from dream-pop duo Geowulf. Their first release since last year's debut album, Great Big Blue, the track invokes their signature breezy, coastal sound while adding new depth in the lyrics. A tight drum beat and spacey synth sound introduce vocalist Star Kendrick's crisp, clear soprano. "I keep my rage like I have a secret," she sings, invitingly matter-of-fact. The song was written after a fight with her sister, amidst the realization that you're only comfortable being your most horrible self in front of the people who love you the most. "And I'm only learning / Just to live, you gotta chill out / Calm down and breathe again." Like a fight, the song starts small and gradually grows, adding more nuance and instrumentation to the arrangement, and finally culminating into a nice full band sound in the chorus. Reminiscent of a sunnier Beach House, "I See Red" is vibey and atmospheric, and should top all your summer road trip playlists.
—
Britnee Meiser
on June 11, 2019