Buzzing Daily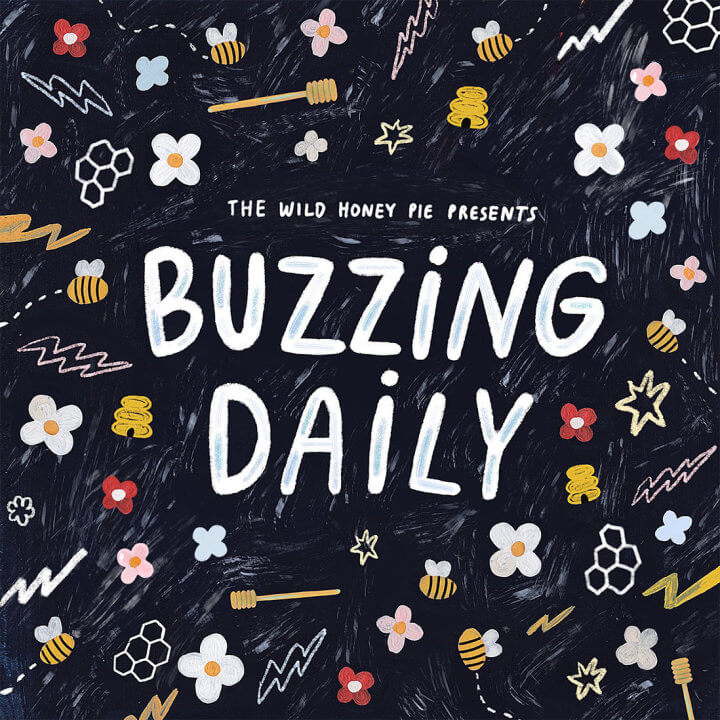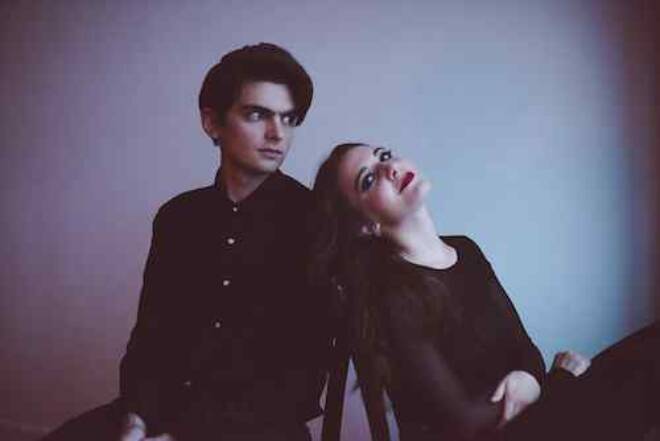 Misty Mtn - Silver
---
With their newest single, "Silver," self-described "dark mountain pop" duo Misty Mtn just released a song that could reasonably be interpreted as an ode to a tryst with a werewolf. It's a pretty on brand move for the Brooklynites-via Montana and LA, to be honest. With its full-moon over pine trees cover art, sizzling trap hats and lyrics like "but if you don't say I love you / blame it on the moon," the song is, at the very least, an homage to the innate sensuality and strength of night. The most well-executed, spooky mood setters in "Silver" are the legato hums that weave in and out of the chorus line. It's all very spectral and magical and perfect for warm night walks through the park.
—
Devon Sheridan
on May 1, 2019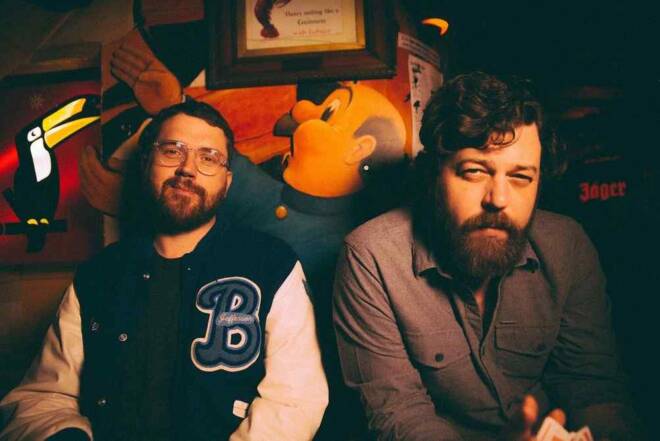 Bear's Den - Crow
---
"Crow" by Bear's Den is a nostalgic elegy remembering the loss of a father figure. Full of bittersweet gratitude, the harmonic aspects of the track are a beautiful complement to the melody and lyrics sung by Andrew Davie with such pure emotion. He laments, "a stranger who I learned to love / a friend when really no one was / my Daedalus, my wings to fly / why'd you leave me behind?" This deeply personal song from Bear's Den is a leading track off their most recent album So that you might hear me.
—
Ben Burke
on April 30, 2019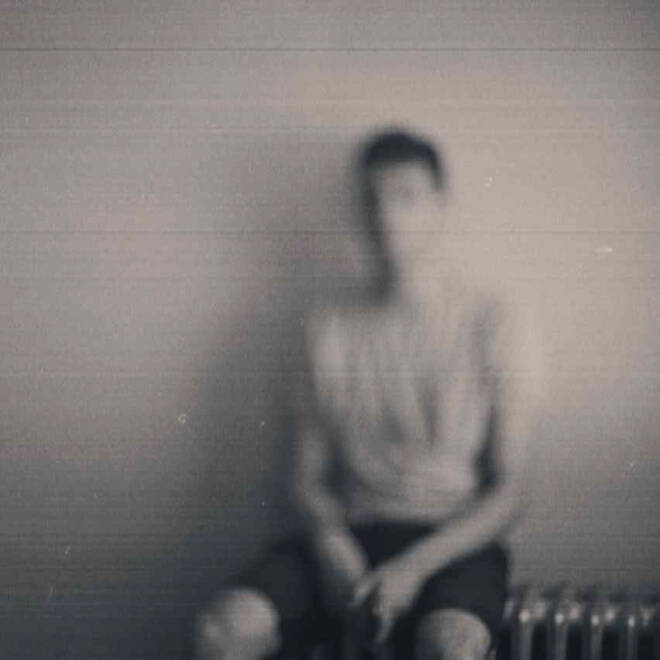 Old Cob - Wasted
---
The words "once upon a time" invite you into "Wasted," a genre-bending track full of lush, warped soundscapes that flow through a breezy, laid-back melody. The song clocks in at just over two and a half minutes, bops to an odd time signature, and has an undeniably mathy influence, yet is completely immersive. The intricate production of the arrangement is nicely complemented by the easy-going tempo and Old Cob's smooth vocals—allowing you to acknowledge the weirdly wonderful synths without losing the beat. The vocal layering effect, reminiscent of Dr. Dog, adds a pleasing layer of warmth to the more technical sonic elements. At the heart of "Wasted" are the carefree banjo strums. Old Cob's decision to add a banjo to a song flush with spacey synths is a good metaphor for the song itself: strange, but exactly right.
—
Britnee Meiser
on April 29, 2019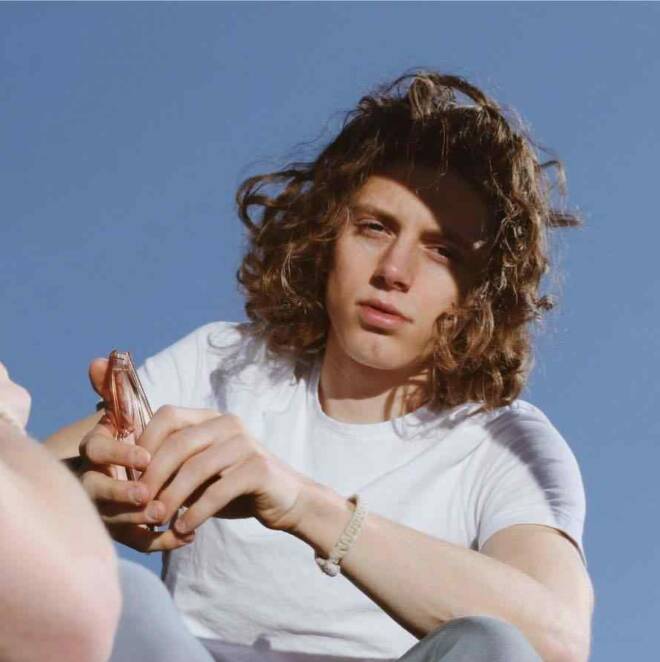 Trafton - Winter Blues (Demo)
---
Rising indie-pop artist Trafton's newest single, "Winter Blues (Demo)," is a hauntingly beautiful rumination on toxic relationships and seasonal depression. Bathed in hazy reverb, the arrangement is deeply and effectively atmospheric. Delicate piano notes tug at your heartstrings while Trafton's wistful vocal guides you through a snowy landscape. His lyrics are a lullaby packed with soothing imagery and sung next to a warm fire: "Deep in the dark as the light snow flurries / my body warm your vision blurry / want more baby don't you worry." Born and raised in the northeast, Trafton is no stranger to bleak, chilly winters, and "Winter Blues (Demo)" is a vivid, emotional portrait of the season. It's the softest track Trafton has released thus far. Marked as a "demo" to single out its raw, stripped power, this track proves that sometimes quiet songs speak the loudest.
—
Britnee Meiser
on April 29, 2019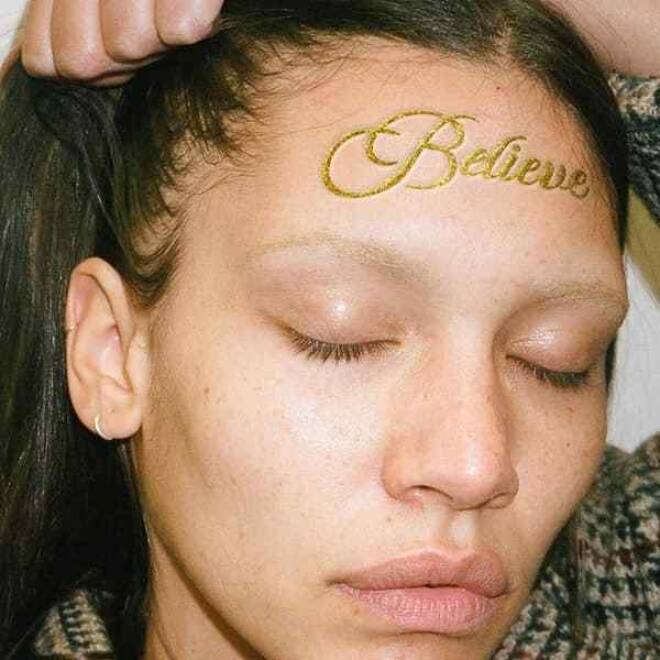 Okay Kaya - Believe
---
Okay Kaya turns Cher's soaring anthem "Believe" into a quietly contemplative bedroom-pop track with her newest release. Unlike the dancey pop ballad, this cover finds its strength in stillness and emotion making it feel like a whole new entity. The steady bassline drives the song as quietly ethereal synths come in to fill in the gaps. This pared-down version allows you to focus on the heart-wrenching yet valiant lyrics as Kaya emphasizes the melancholic undertone of the song. The King Krule collaborator has a way of uncovering the core of a song and highlighting it in her own unique way. This cover highlights the inherent sadness of the track without losing the hopefulness of the original. Okay Kaya took something powerful and overwhelmingly popular and was able to push aside all previous conceptions to make something that's completely her own. She reinvented the anthem while still honoring the original. This is the Norwegian-born, New York-based artist's first release under Indiana-based label Jagjaguwar and the follow up to her debut album, Both.
—
Corey Bates
on April 26, 2019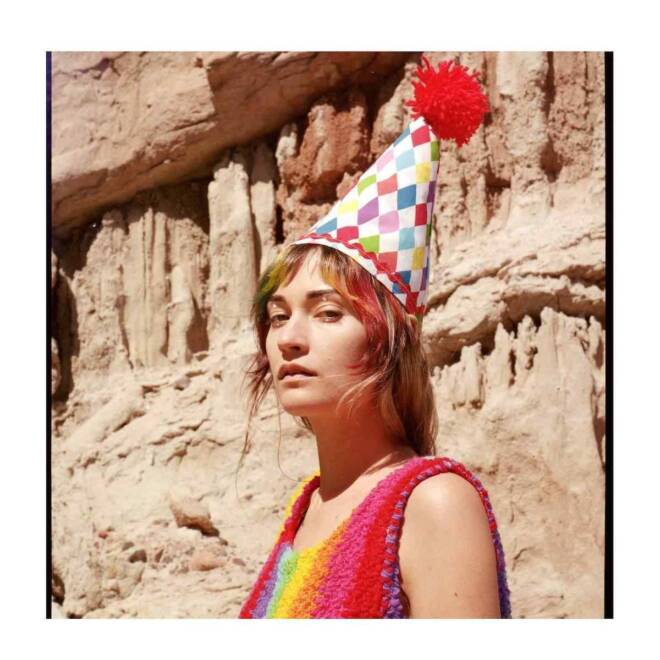 Lauren Ruth Ward - Pullstring
---
On "Pullstring," LA singer-songwriter Lauren Ruth Ward colors her usual glittering approach to Americana in watery pastels. A buzzy, lush guitar arrangement provides a soft cushion for the emotive rasp of Ward's voice as she reconciles with the weight of the expectations that others have projected onto her. The soft percussion falls like footsteps in the forest, reverberant and felt most viscerally in your chest. Nuance is second nature to Ward. She weighs sentiment alongside reality, describing how we reflect what we know onto the ones we come to love. "What you see / it don't come from me / your reality pulls my strings," as Ward sings the melody with a hint of tension and sadness, her voice is affected with ease.
—
Emma Bowers
on April 26, 2019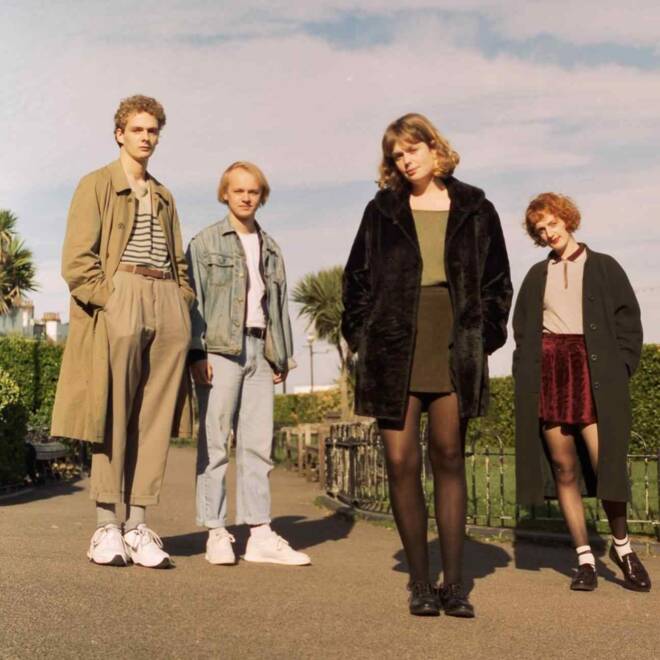 Pip Blom - Ruby
---
Carefree post-punk meets playful indie-rock on Amsterdam-based musician Pip Blom's newest single, "Ruby." Accelerated by raw, loud guitar power and Blom's nostalgic vocal, it's a hook-filled track with a catchy, head-banging beat. The chorus is infectiously fun. It's loud without being harsh, and the grungy guitar and thrashing hi-hat are both cheerful nods to 90s rock. At the front of the arrangement, Blom's vocals are matter-of-fact but still charming. Like a more upbeat Courtney Barnett, Blom uses her accent to the song's advantage. Her brother, Tender, lent his voice to the backing vocals. Ultimately, "Ruby" is reminiscent of ephemeral bliss; like a good song, it reminds you the best things in life can be fleeting. It's the second single from Pip Blom's debut EP, Boat, out May 31 via Heavenly Recordings.
—
Britnee Meiser
on April 26, 2019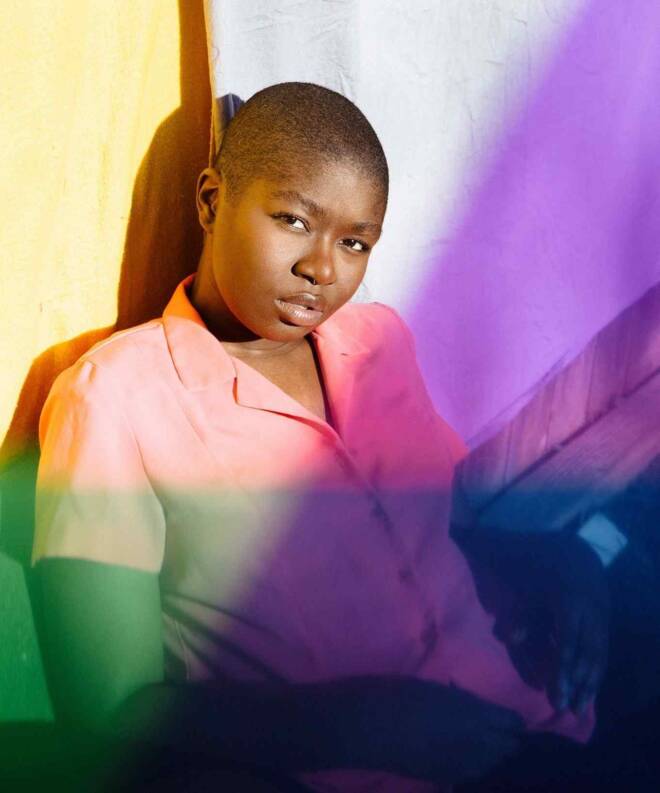 Christelle Bofale - U Ouchea
---
Austin-based singer-songwriter Christelle Bofale's debut single "U Ouchea" is a behemoth coming in at seven and a half minutes. Even at such a length, it never drags. Instead, it meanders from one melody to another with the strength and grace of a river. It is contained but not repressed as Bofale plucks her guitar and the other instruments come in and out as accents. The blues styled guitar riffs, steady bassline, and the gentle patter of perfectly placed drums allow her powerfully smooth, jazzy vocals to be the focal point. Bofale effortlessly switches from breathy and soft high notes to sultry, low notes with a hint of gravel. Her lyrics are just as graceful as she weaves imagery throughout, "You're out here tight roping / should have left that to the acrobats." The song showcases Bofale's range as a songwriter, singer, and musician. Though it goes on for an extended period of time, it never explodes. Instead, it soldiers on slow and steady with little breaks of silence that keep the listener from getting bored. It is persistent in its understatedness. The song feels like getting lost in the night sky floating languidly with no particular destination...just enjoying the journey.
—
Corey Bates
on April 25, 2019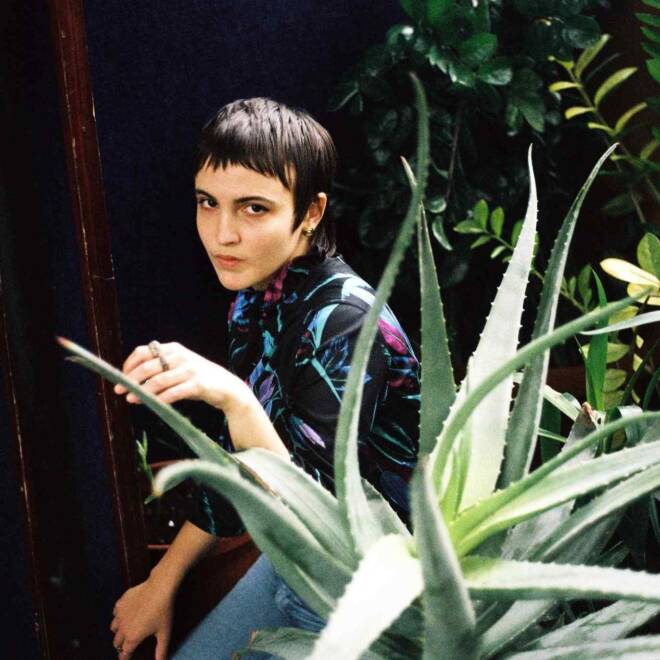 Dana Gavanski - One by One
---
"One by One," the latest release from Canadian folk artist Dana Gavinski, feels like a wandering walk through an unknown landscape. A curious and thoughtful tune, "One by One" makes use of solitude as a point of reflection and contemplation. The inventive shifts in melody and cadence between the verse and chorus instill a sense of movement and playfulness—the spacey, whirring arrangement captures the dizzying inner dialogue that comes alive in all of us in times of solitude. The opening line is a wrenching moment of remembrance, "one by one / I think of how he's gone / as the sun has drawn from the day." It calls upon the kind of nostalgia that sometimes comes when one takes a step back from the noise of the day to day. When the floodgates of your memory open and the things you've tried hard to ignore come back into focus.
—
Emma Bowers
on April 25, 2019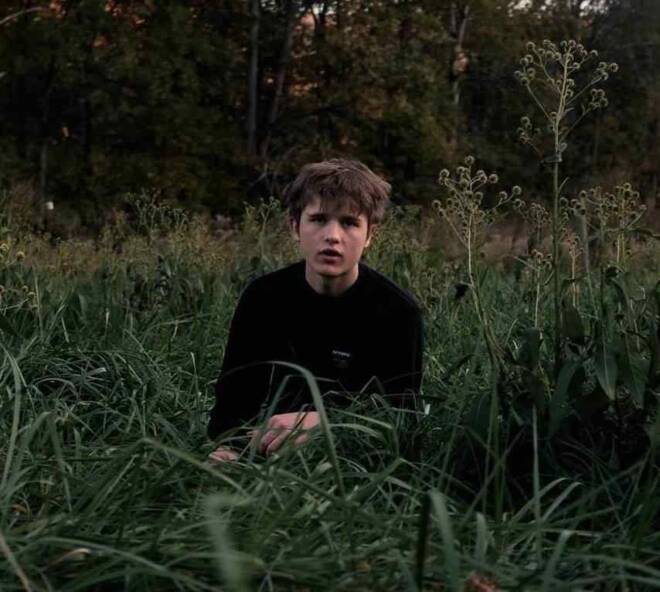 John-Robert - Adeline
---
"Adeline," the cozy, new single from indie-folk artist John-Robert, feels like coming home. A gentle synth and soft, warm guitar line open the track, sweeping you up in comfort and nicely setting the mood for what's to come. The reverb-soaked arrangement compliments John-Robert's angelic vocal; sweet and clear, it's a calming force at the front of the track. His falsetto guides you through with ease, and when he sings, you might feel like nothing bad could ever happen to you. The nostalgic lyrics add depth and longing to the hopeful instrumental: "Oh Adeline, take me home / walk me through the barren streets I used to roam / say you never saw us growing old / we can still live young." "Adeline" is a gorgeous and evocative debut.
—
Britnee Meiser
on April 25, 2019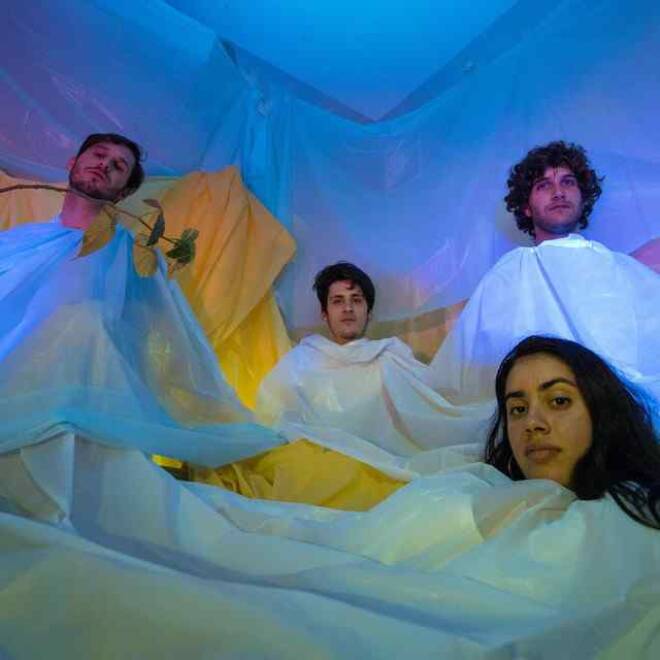 Crumb - Nina
---
Since their humble beginnings, psych-rock project, Crumb, has been making the music of dizzying dreams. After the warm reception of their first two EPs, they are set to release their first full-length album, Jinx. One of the first tracks ahead of the album, "Nina," invites you into a dazed, ethereal realm that seems to be detailing a hazy brain map. "Nothing makes much sense," sings vocalist and guitarist, Lila Ramani, as an electric piano descends into the rabbit hole. Ramani is at the helm of the band's hypnotic songwriting. As she describes the distortions of the realities we create for ourselves, cadences swirl around in reverb, anchored by a tittering drum beat. "Nina" is a mystifying track. Pulling back its layers uncovers the surface of Crumb's smooth consciousness, dripping with kaleidoscopic color and triggered by an expanding mind.
—
Deanna DiLandro
on April 24, 2019