Buzzing Daily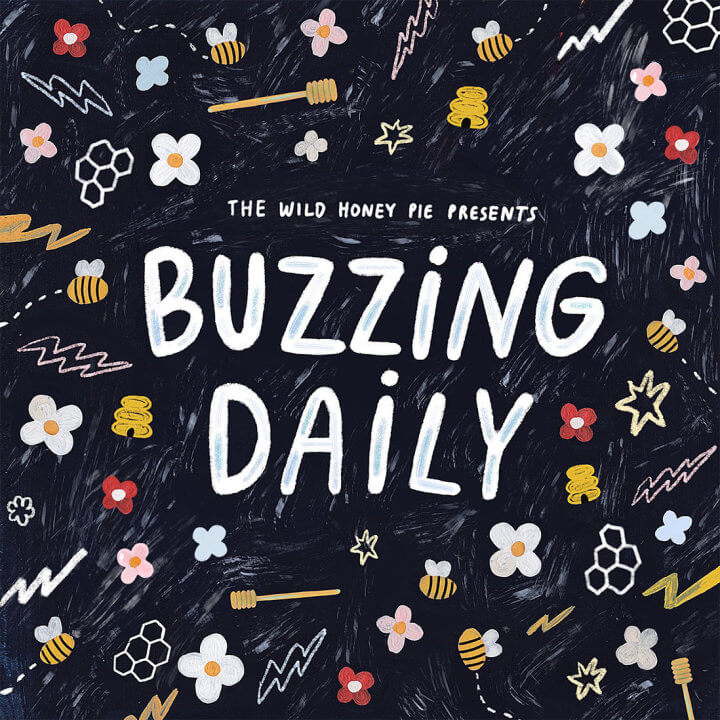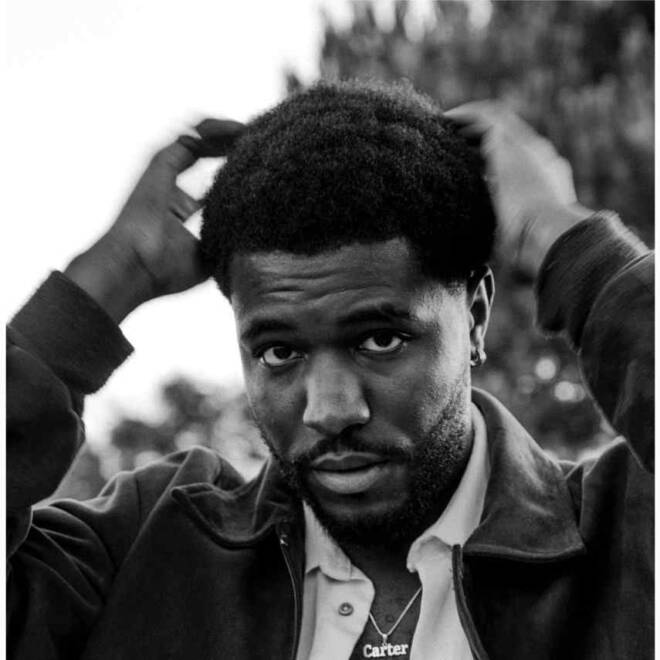 Love Mansuy - I'll Be There
---
Montreal-born Love Mansuy looks inward on "I'll Be There," an earnest commitment to endlessly support his young son Carter. Mansuy, who did not have a relationship with his own father until recently, chose to feature Carter's voice on the track. Whether it's when "there's ketchup in ya hair" or "ya in a padded cell," Mansuy promises simply, "I'll be there." Vulnerability poses a challenge among men and especially in BIPOC communities. Mansuy depicts it beautifully both in the song and its accompanying video, which he intended to "reflect on not only the need for Black men to show up for their sons, but the need for Black men to be there for Black women." In the video, protest footage airs as a mother braids her daughter's hair, and reminds us that the emotional toll of this constant exposure is often forgotten amidst charged protesting and calls for legal reform. As we're all looking for ways to continue showing up for the Black community, I invite you to consider donating to Black Emotional and Mental Health Collective, which advocates for increased accessibility to emotional and mental healing for the Black community through methods ranging from therapy to the arts.
—
Ysabella Monton
on August 7, 2020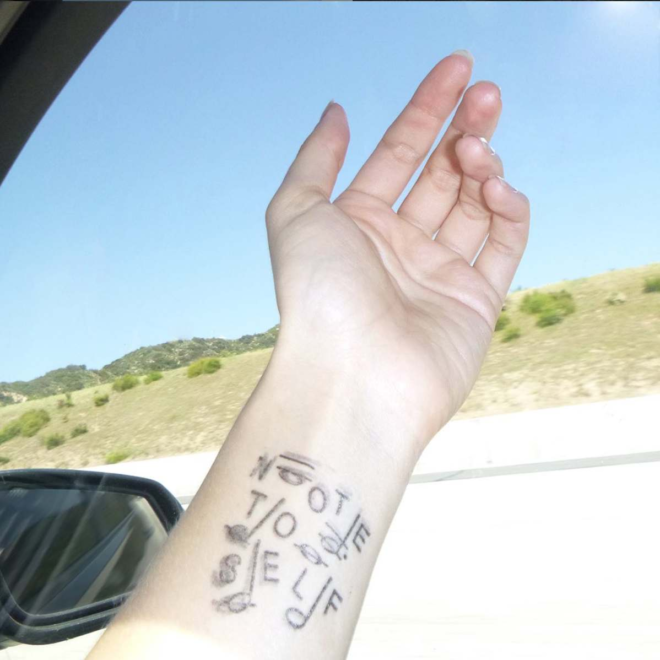 Jim-E Stack feat. Empress Of - Note to Self
---
Shuffling about in our own existence this year sometimes feels like we're playing a losing game. The days mesh together—some good, some already forgotten to the count of our isolated months. As if answering our loneliness, producer Jim-E Stack returns with "Note to Self," a track that is equal parts aware and uplifting. "Note to Self" features a soul-cleansing vocal from Empress Of (aka Lorely Rodriguez), who he collaborated with on her songs "U Give It Up" and "When I'm With Him." Akin to the two's previous collaborations, the song holds optimism in both the lyrics and the production. The vocals urge us to "just let it knock you down" and not to fight what's coming to you. In the end, you're going to come up stronger than you were before. Danceable drums and light percussion carry us through the body of the track—uplifting in the midst of our summers.
—
Julie Gentile
on July 29, 2020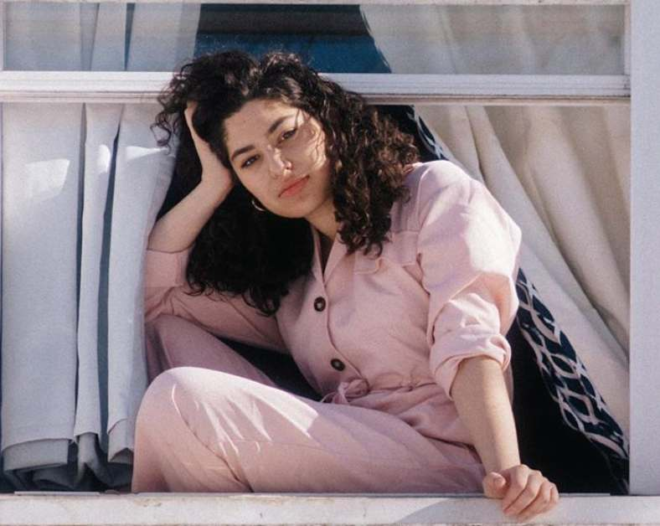 Alex Banin - About April
---
Throughout the gorgeous, lush "About April," Alex Banin fascinatingly explores the intoxicating effects of a love affair gone wrong. Love can be a drug in its own right, and Banin examines the painful emotions that can come with its withdrawal. As she states "Yeah, maybe you're still lingering / In nothing but the rushes of adrenaline," the beat starts to kick in, pushing the song towards a rolling groove. The track follows the journey that she takes as she comes to terms with the fact that the person she's singing about has changed during their relationship, and they've irreparably grown apart. We all have to learn eventually that we cannot change or control other people, no matter how badly we may want to. By the end of "About April," Banin reaches the acceptance stage of the grieving process—"No matter what happens I'm gone / There's nothing else to do," she sings yearningly—vocalizing the end of her relationship, and beginning to heal. Listen to "About April" wherever you stream.
—
Paige Shannon
on July 28, 2020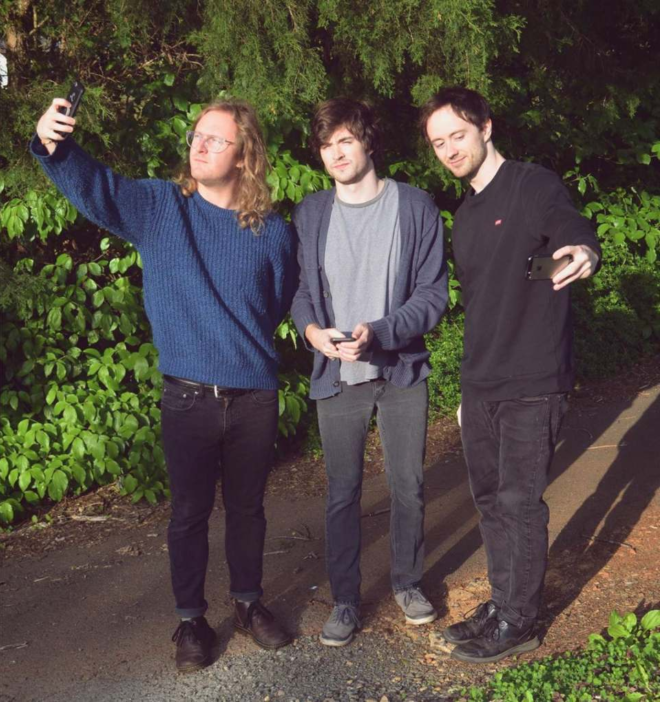 Stray Fossa - For What Was
---
"For What Was," the new release from Stray Fossa glistens and glitters its way into a dreamy-dancey soundscape. This newest tune is in keeping with past releases by the Charlottesville, VA based trio—somehow maintaining a driving energy while creating what feels like infinite space. The song opens with a guitar progression and drum groove produced to sound narrow, but the vastness comes in immediately with the soft vocals in the first verse. "Lean into stranger thoughts," sings Will, "Stronger than I could dare ignore," right before taking us into stranger realms of ethereal sound design and vocal harmonies. From then on it spirals outward into the ether; this song is the soundtrack to a road trip in outer space.
—
Mikhal Weiner
on July 28, 2020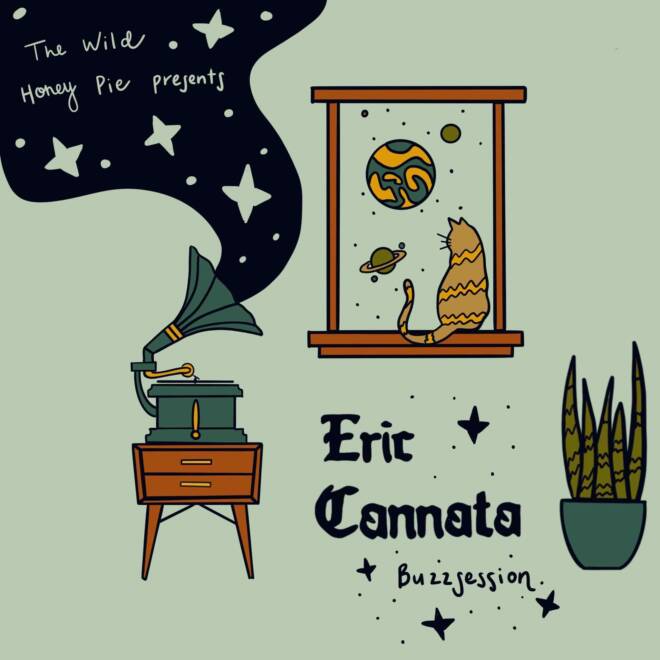 Eric Cannata - Lonely Beast
---
Eric Cannata is known as the guitarist for Young the Giant, but earlier this year, he released an EP titled Lonely Beast. It's a personable, sweet, fascinating record—establishing him as a folk artist with his own distinct sound. Cannata recorded an acoustic version of the EP's title track in his home studio in California. His vocals are so clean, expressing the elemental and sincere themes in his lyrics. "Lonely Beast," he explains, is about a house cat. 
Hearing this nuanced recording of the track illuminated a beauty in our quarantine loneliness I hadn't considered yet. It's difficult to be as graceful at being alone as the lonely beast seems to be. It's difficult to venture towards contentment and relish periods of rest. Maybe the cat is a "lonely beast," but it knows when to savor the warm light coming in through the window and the slow hours of a midday nap.
—
Hannah Lupas
on July 28, 2020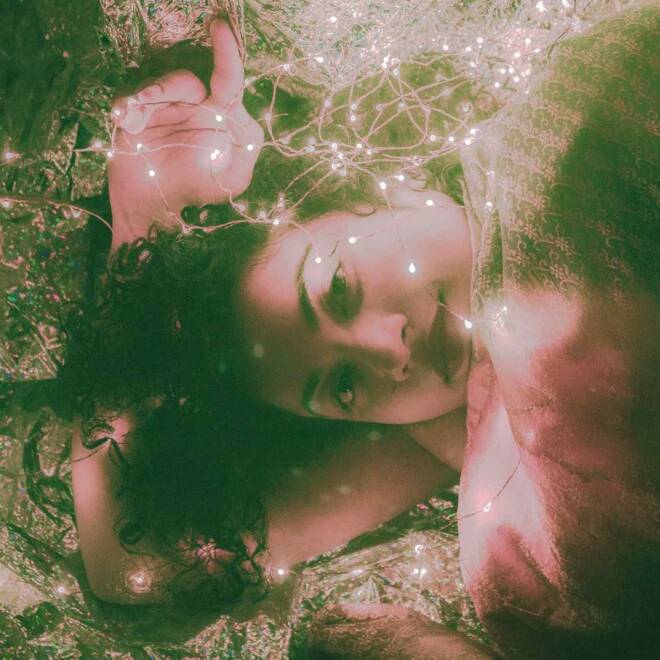 Thanya Iyer - Please Don't Hold Me Hostage for Who I Am, Who I Was
---
Refreshing and whimsical, "Please Don't Hold Me Hostage for Who I Am, Who I Was" opens a festival of worldly sounds, complete with folksy flutes and acoustic percussion. Thanya Iyer's voice sounds at once youthful and wise as she cheerfully delivers a straightforward message: You control your own life, you can choose to heal. She repeats the message, this time making it personal: "I take it in my own time / I make the choice to get better / Please don't hold me hostage for who I am, for who I was." She goes on to say "I could be a dancer," a suggestion that it's never too late to pursue a dream, regardless of the past. The bridge section introduces a musical departure, in which Iyer repeatedly declares, "I know in life there are highs and lows," the bassline closely following her vocal melody, a stark contrast to the airy counterpoint of the verses. A breakdown follows, the music growing darker as the meter slows. Edgy synth and almost robotic rhythmic vocalizations grow in intensity until the tension releases and light breaks through, ushering a return to the original groove. Iyer repeats her original message: a reminder that we all have the power to guide ourselves out of darkness.
—
Karyna Micaela
on July 27, 2020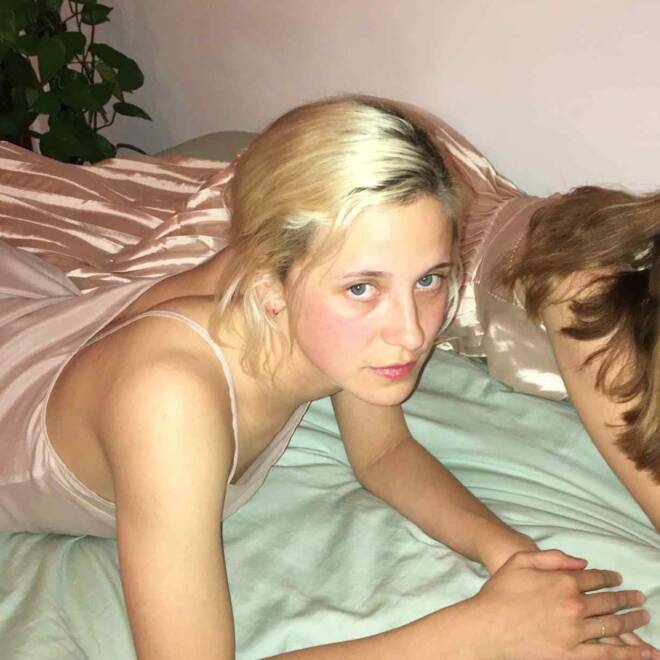 Helena Deland - Lylz
---
She's back! It's been almost two years since Canadian dream-pop sweetheart Helena Deland has released anything, but wow did she make the wait worth it. On its own "Lylz" is a brooding pop song full of grooving guitars and dark yet playful lyrics. However, as you begin to dive into Deland's track, you find a touching, ominous, and eternal ode to friendship. The Boulanger sisters were a pair of composer sisters who swore to spread the musical genius of the other once one of them died. Nearly a century later Deland's friend, Lylz, whom the song is named after, arranged a concert of the Boulanger sisters' music—giving inspiration to Deland and Lylz to make the same lifelong pact. "You'll be famous / For burning / With desire / For everything," swears Deland, as she commits herself to friendship and the never-ending desire for recognition.
—
Jonah Minnihan
on July 27, 2020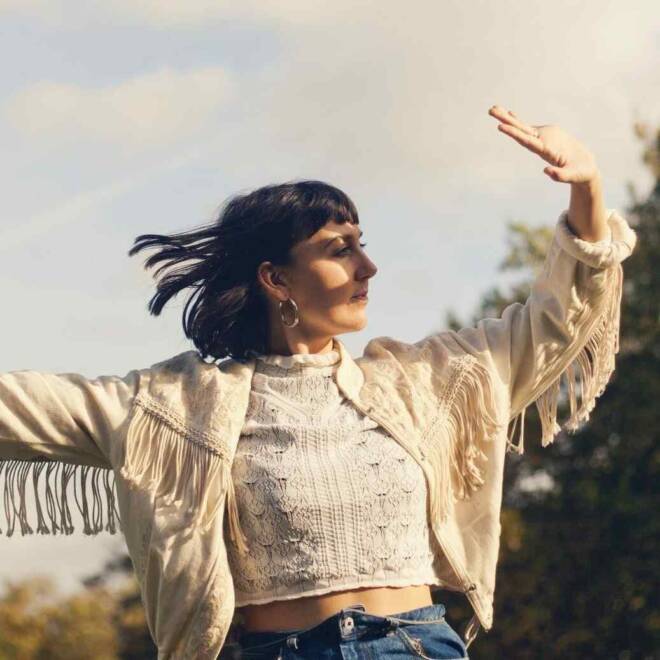 Grace Gillespie - HUH
---
These days you're unlikely to find somebody who isn't jaded, filled with anxiety, or a little lost and exhausted by the day-to-day, but British singer-songwriter Grace Gillespie is traveling back to simpler times. On her second single released this year entitled "HUH," she begins imagining the world around her from the viewpoint of a child to better understand why we often commit ourselves to unfulfilling, taxing professions as adults. Her smooth, airy voice floats along as she matter-of-factly sings, "I am a child / I do not know / swaying in the sunshine / which way I go." The marching instrumentation pushes you forward into a state of reflection, thinking about that care-free spirit that we all used to have compared to where we are now. The swaying guitar dives into the melodic chorus that has Gillespie sticking to her guns and refusing to be beaten down by the harsh realities of adulthood. As we get toward the end of the track, she asks "In your heart / In your soul / are you sure you are sold / on this life?" Then assures us that there is a place where there is no pressure to make decisions out of fear, but instead only love and excitement for the uncertainty. It's up to us to decide how much negative weight our respective responsibilities will create—we must always keep in mind that diverting to another route is possible. "HUH" is out now via Kaleidoscope.
—
Meredith Vance
on July 27, 2020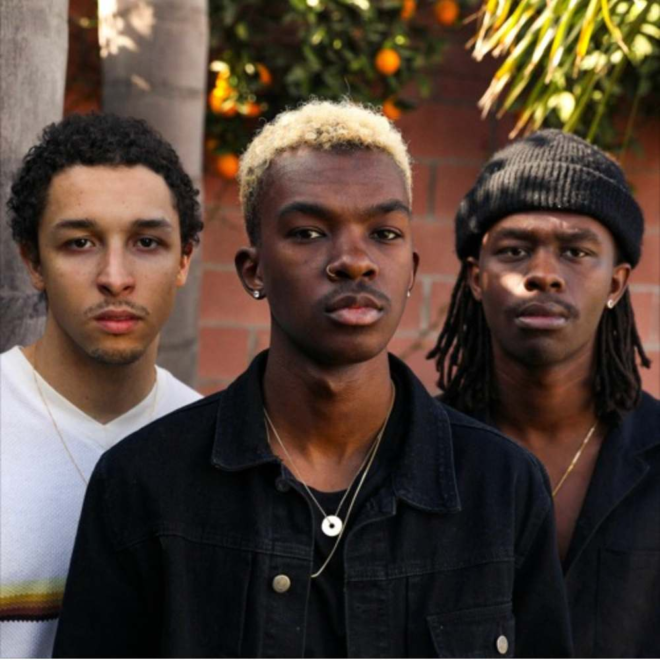 Your Grandparents - So Damn Fly
---
LA-based hip-hop trio, Your Grandparents know we all need to slow down the mood a bit. A calendar year has passed since they released their first EP So Cold, and so much has happened in the world since then. Now more than ever, Your Grandparents are here to lift our spirits with their lusciously smooth new single "So Damn Fly."
This song is a crisp and ethereal nod to the soulful tracks from yesterday. "So Damn Fly" evokes the old, familiar sense of warmth of a vinyl record spinning at a chill session—much like the cover photo of the group hanging out in a basement illuminated by the light from a vintage lamp that your (excuse the reference) grandparents might've owned.
"So Damn Fly" reels you in with its ability to weave between a track perfect for background play and then abruptly snaps you back into consciousness with a rap section over the song's bridge: "Be as coldhearted as you please / All the causes can't be common / Contemplate on your beliefs / Seeking confirmation and conversations about killed dreams." Suddenly you're in the middle of a discussion about the damning elements of our current cultural landscape. There's nothing better than a little reprieve these days, just as long as we're all still paying attention. Photo by xoxohadas
—
Taylor Hodgkins
on July 24, 2020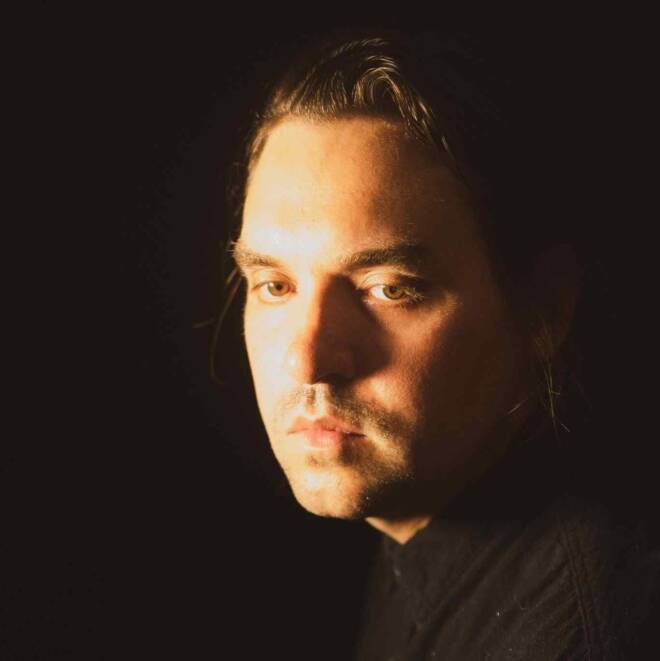 Will Butler - Surrender
---
Will Butler's "Surrender" begins with the stomp-clap vigor of a Lumineers song. But shortly after you hear Butler's soaring falsetto, you might recognize something else as the jangling piano and percussion kick in: the heart-and-soul of beloved indie-darling Arcade Fire. It's no coincidence, as Butler is a core member of the group, and his influence on Arcade Fire's sound palpably shines through his solo work. "Surrender" is the lead single off of Butler's upcoming album, Generations, coming September 25 via Merge Records. Disguised as a catchy summer sing-a-long, it finds Butler lyrically lamenting about lost love's grip on his mind. Still, the anthem can easily be applied to anything we are craving release from—or rather, that from which we acknowledge we may never find release, and learn to be at peace with. It reminds me of a poem I jotted down last year:
color me
dying flowers.
here i sit with all 
my crumpled faith 
in renewal, hands wilting
with withering desire. but 
still i chase the sun and water 
hope down to the root, still
i surrender to it; this
insatiable wild
within me.
—
Heddy Edwards
on July 24, 2020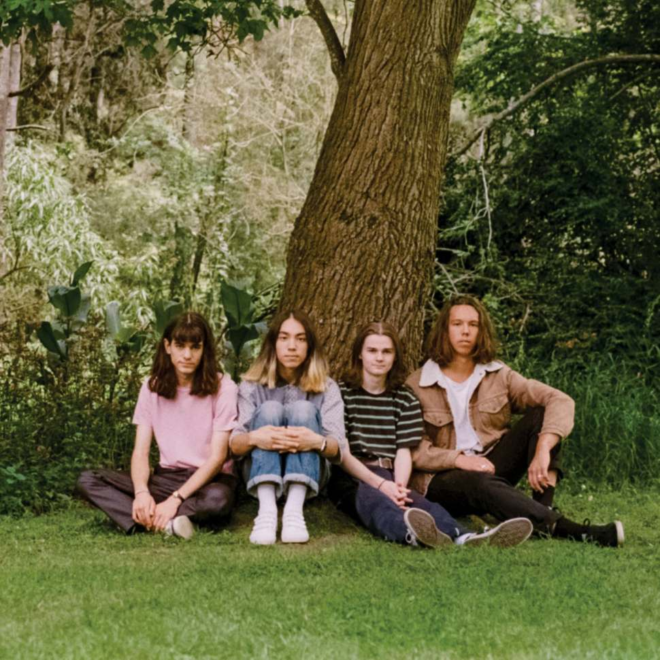 The Lazy Eyes - Cheesy Love Song
---
"Cheesy Love Song" is the musical equivalent of a lazy river tube ride. The track's relaxed dulcet current is beautifully calm, yet mystically compelling, guiding the listener through an ambient soundscape and leaving them in still water.
While the members of The Lazy Eyes hail from Sydney, Australia, their sound is clearly reminiscent of 70s psychedelia, and Americana legends like Crosby, Stills, Nash & Young, and The Doors. "Cheesy Love Song" also plays heavily on the 'rock-opera' influences that were present during the American Counterculture Movement. (With the orchestral harmonious feature on the track, I cannot help but think of Hair: The American Tribal Love-Rock Musical.) The song's intentionally dramatic lyrics "Maybe you'd love me / if I told you how I felt," and mellifluous piano rifts make this track a true work art—with an ironic, yet fitting title.
—
Lilly Rothman
on July 24, 2020