Buzzing Daily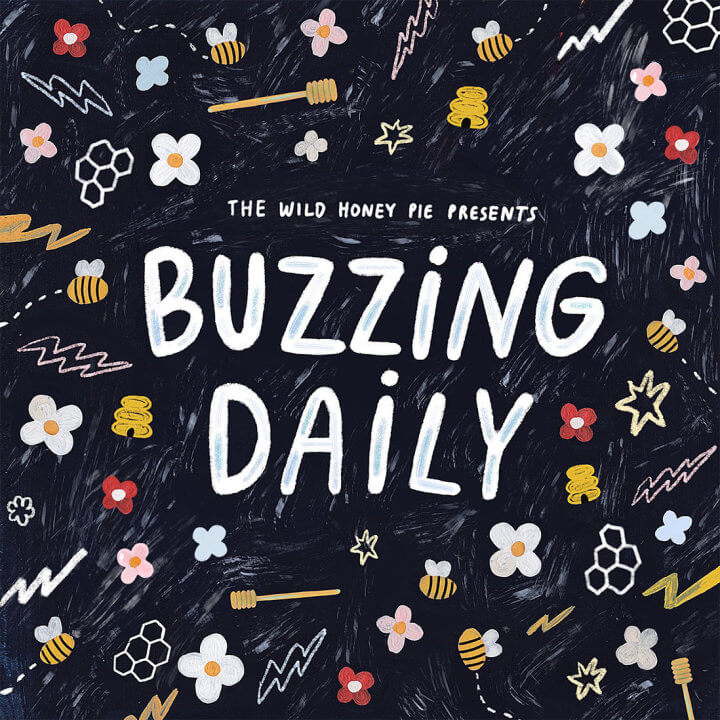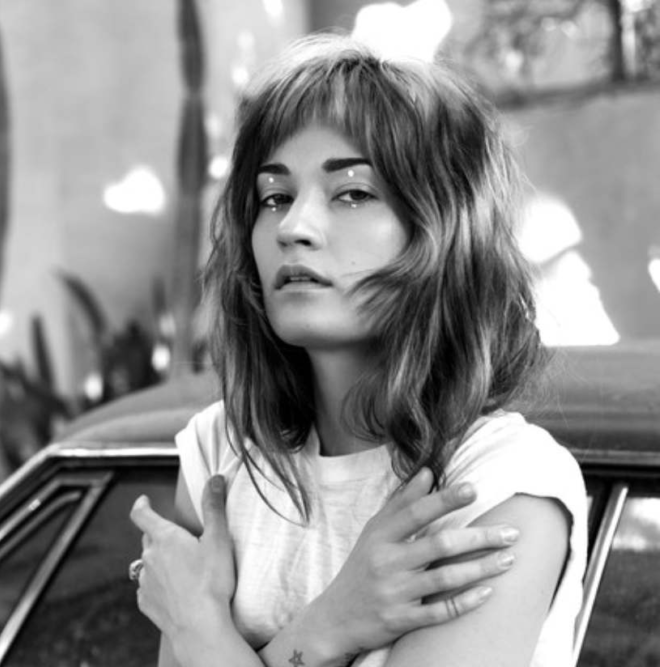 Lauren Ruth Ward - Water Sign
---
"Who the fuck is Lauren Ruth Ward?" reads the descriptive text teasing the 31-year-old American singer and guitarist's website. Ward is a firecracker, a Scorpio, a water sign. What do Maggie Rogers, Father John Misty, and Lauren Ruth Ward have in common? Their voices read like anachronisms, under-processed, floral, not limited to modernity or copying what came before. They make music that's difficult to place but electric to absorb. What's more, all three artists hail from Maryland, a state that isn't classically associated with rock music, and one that also happens to be where I grew up. On the Mason-Dixon line, this is a place where country music is charred with a rock sensibility, or in the case of Ward, rock is infused with a smokey folk flavor. Prior to moving to Los Angeles, Ward, who rocks Angel Olsen bangs and tie-dye hair, worked as a hairdresser in her native town of Baltimore. "Water Sign" is a song that you feel throughout your whole body. "I'm living in my personal hell / I don't need your ammunition / Everybody say 'Oh, I can tell' / Can only see my own vision," drawing out the last syllables into a growl. Ward sings of emotional volatility: being vulnerable to the moods and actions of people trying to swerve into her left lane. Single lines speak volumes, with punctuated pauses and Ward's sharp tongue ("I did it my sentence it was cruel but I finished it"). If you're in New York, don't miss Ward's upcoming show at Rough Trade in April.
—
Corinne Osnos
on March 12, 2020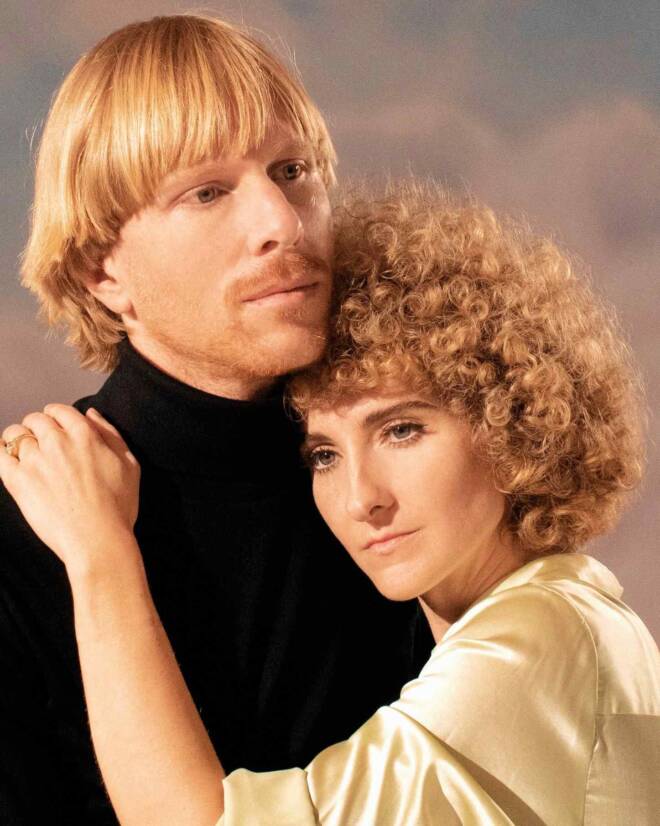 Tennis - Matrimony II
---
Indie-pop duo Tennis released their fifth album, Swimmer, on Friday, and it's a glitzy, atmospheric fever dream you'll never want to wake from. Full of vibrant, emotional tracks that emphasize the deep musical synergy between husband and wife Patrick and Alaina Moore, all nine songs are rich with explorative arrangements, groovy hooks and inquisitive lyrics. The most impressive song on the album though, and perhaps of Tennis's entire career to date, is "Matrimony II," a grand, sweeping ode to love and the ten-year musical journey that Patrick and Alaina have shared together. "Matrimony II" highlights all of Tennis's strengths while weaving in sonic elements the two haven't previously experimented with: Patrick's cool guitar riffs over Alaina's classical piano meet lush strings and a harpsichord; tight, full drums and groovy bass make you feel like you're swaying on a beach in 1972; and Alaina's voice, gorgeous and ephemeral at the top of her register, sounds like a hypnotic and cozy lullaby. The arrangement makes for a unique ballad with production that's crisp and shimmering, like the evening sun hitting the ocean, and the lyrics are just as warm and wondrous: "I could never find something better / I even changed my name / By my side in every kind of weather / I'll never be the same." Honest and vast, "Matrimony II" is bewitching, and it will make you believe in the power of love.
—
Britnee Meiser
on February 19, 2020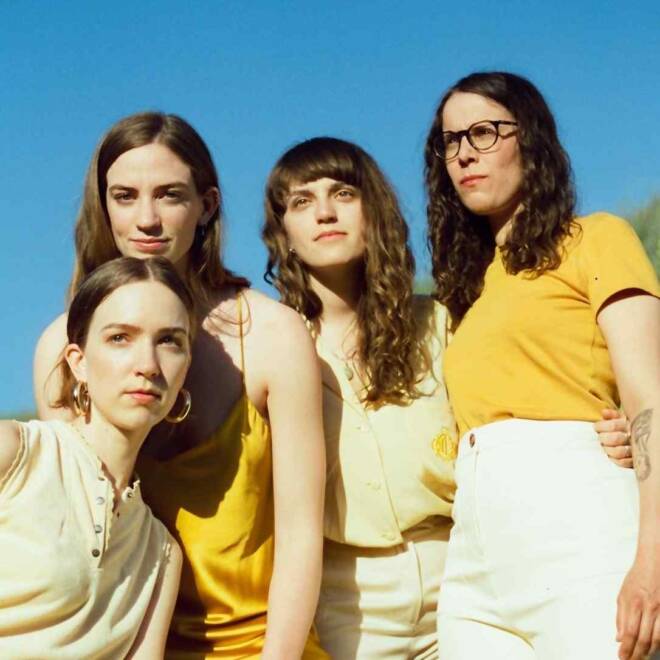 The Big Moon - Dog Eat Dog
---
The Big Moon recently dropped their bright, infectious sophomore album Walking Like We Do, where they dive into self-worth, disenchantment with the world today and not being afraid of going after what you really want. While this second effort holds the same vivid lyricism, inspiring arrangements and reflective tone as their debut Love in the 4th Dimension, the indie quartet diverted in a more spacious, pop direction that was realized in a thoughtful, joyous manner. One of the most poignant tracks is "Dog Eat Dog," which is a sweeping piano ballad that emphasizes how we are all too focused on our own self-interest and seem to only notice societal problems when it immediately impacts us. Lead singer and songwriter Juliette Jackson exceptionally illustrates the isolating mindset that we all reside in as she sings, "You only build bridges when the river wets your feet / You only felt the fire when you felt the heat / So here we are." The echoing choruses and bouncing production of the track add an approachable energy that backs her earnest, sharp vocals. There are no punches being pulled, but instead, a necessary, straightforward message that we all need to get our heads out of the sand and offer some real empathy to those around us. It's an understanding that is never more important than now, and one that should be addressed sooner rather than later. Walking Like We Do is out now via Fiction Records.
—
Meredith Vance
on February 19, 2020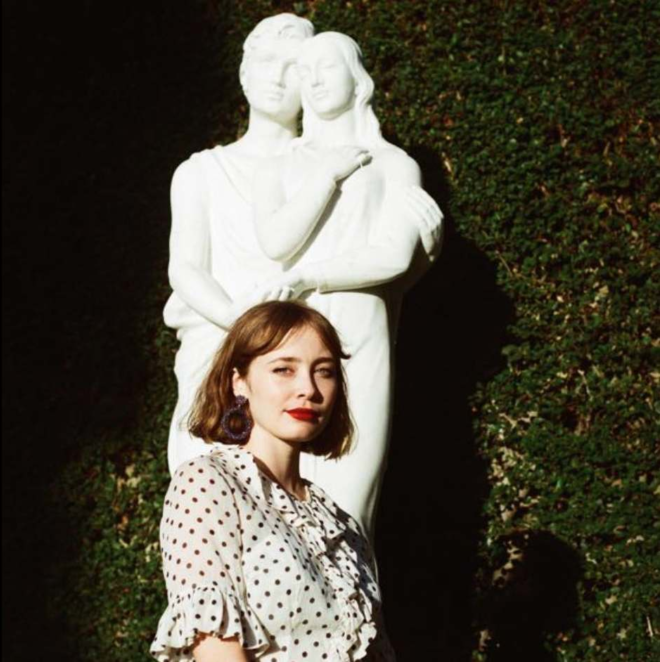 ​Alexandra Savior - The Archer
---
Alexandra Savior will pierce your heart with "The Archer," the title track off the dream-pop artist's second album, in which she delivers an emotional wallop with just a few verses and a simple, lilting melody. The potent torch song opens with propulsive percussion and lyrics that immediately disrupt this rhythmic regularity: "The earth went ahead and shook itself apart / the very moment I laid eyes on you." With this captivating image, she proceeds to describe a lover who devours and rejects her, while she eats it all up (quite literally). The visceral but ambiguous lyrics don't reveal whether the partner is so intently fixated in their love for her that they can't help but target her, or if they are maliciously preying on her. The smooth-voiced Savior with her retro-sounding, desert rock has received comparisons to women as varied as Dusty Springfield, Fiona Apple and Lana Del Rey. However, with "The Archer," her latest deeply personal, haunting piece, Savoir has created a scorching ode to devastating love that is all her own.
—
Jessica Kramer
on February 19, 2020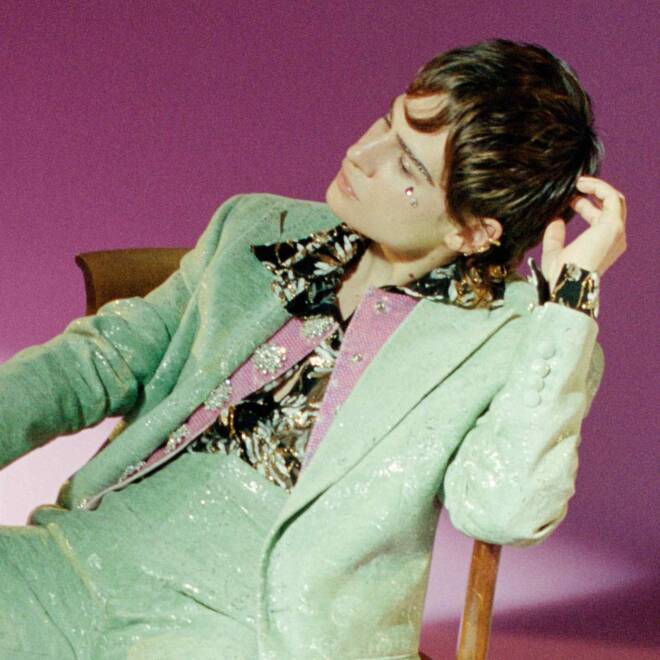 Christine and the Queens - People, I've been sad
---
If the mission of Christine and the Queens is to prove that the complexity and depths of human emotion are limitless, then "People, I've been sad" is her masterclass. Héloïse Letissier dramatically increased her American fanbase last year with her second full-length album—the sexy, theatrical, genderbending Chris. Her newest track, which came out at the beginning of February, is more than an excellent portrait of the pain and rewards that come with real love (though it is decidedly that)—it's also more evidence of her uniquely intricate understanding of the magical power of tension in music. Letissier's bilingual lyrics provide the track's emotional anchor, and with the satisfying way the synths and bass gradually build and release throughout, you can almost hear Phil Collins and Robyn smiling in admiration of their legacy. But the real accomplishment is that somehow, out of the rolling mountains of bass, the crackling snares, and Letissier's signature sultry, hyper-focused vocal stylings, she creates an emotional energy that transcends any human language or worldly musical instrument. That's why, by the end of the track, the word "sad" has never felt so understated. The emotions that matter—the ones that make us feel the most alive, most connected to other people—are too complex for a three-letter word. I guess that's why we need artists like Christine and the Queens.
—
Karl Snyder
on February 18, 2020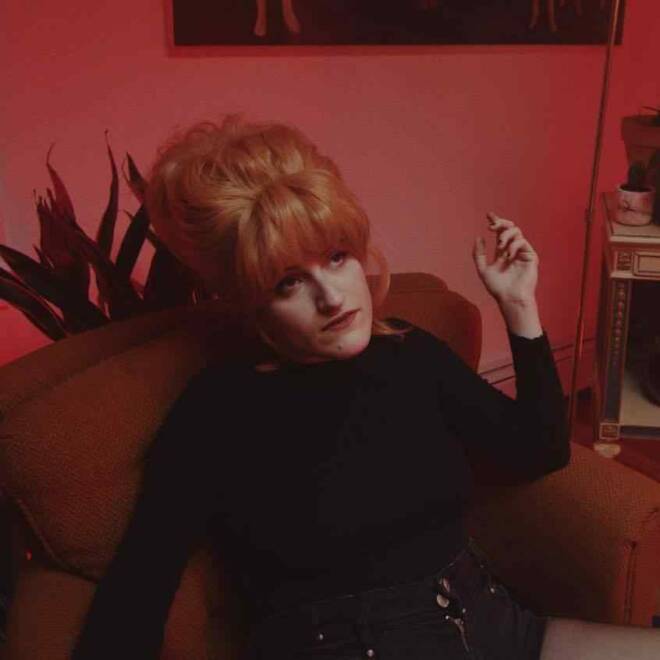 ​NOVA ONE - violet dreams
---
NOVA ONE, the brainchild of Providence singer-songwriter Roz Raskin, is back with their new single "violet dreams." The track is the first offering since 2018's secret princess EP and the first taste of their upcoming, debut record entitled lovable. While the previous release focused on heartfelt, romantic declarations and desires, this new endeavor dives into analyzing femininity, gender presentation, and the process of figuring out your identity. Raskin describes the traditional aspects of what it means to be considered female and how that isn't always aligning with a true vision of themselves. As they declare "Let me put on my make-up / Make me a drink / Make me perfection / Forget all my needs," you can hear the melancholy in their sweet, wistful vocals and the notion that what you actually want can be oppressed by others' expectations and standards—that it's better to sweep certain things aside in favor of putting on a front for others. The tender, swinging arrangement is the hazy backdrop that guides us deeper into the narrators' mindset. Raskin's offer of a sonic shoulder to lean on is not something to overlook. lovable drops April 24 via Community Records.
—
Meredith Vance
on February 18, 2020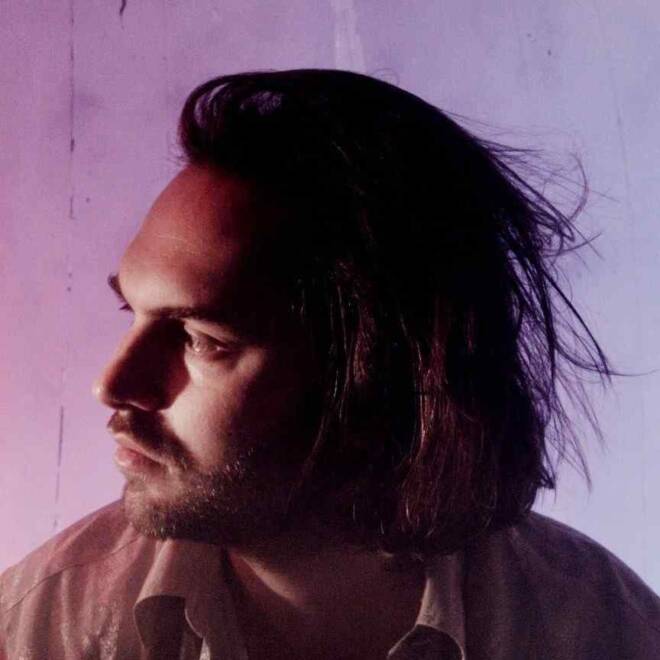 LA Priest - What Moves
---
Club-friendly beats and 80s inspired sheen aren't usually associated with deep internal reflection. Sam Dust is here to challenge this notion with his first single in five years, "What Moves." Dust, better known to fans as LA Priest, is opening up and getting candid about his deepest relationship concerns, directing his deepest fears toward us by asking, "What moves you to act the way you are / What moves you to fall into their arms?" He does this right before expressing the internal struggle of moving forward into the unknown by proclaiming, "But I know where I came from / but I don't know where I'm gonna go." Despite forcing himself to step back and hold himself accountable, Dust's voice remains neutral throughout the song, perhaps making it easier to distract us from the tough themes of hard-to-swallow self-reflection. "What Moves" willingly moves us to dance into the unknown, while remembering to remain quizzical and true to ourselves. GENE will be released on April 24 via Domino Recording Company.
—
Taylor Hodgkins
on February 18, 2020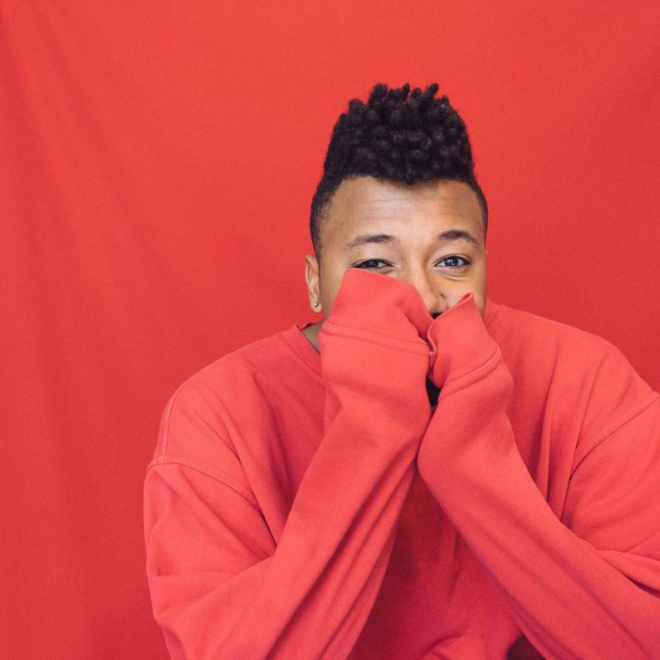 Myles Cameron - LED
---
A late-night with Myles Cameron's "LED" playing through your car speaker is a quintessential snapshot of the slow feeling of suburbia–longing. The 22-year old artist who hails from New York explores ambient and smooth sounds in his latest release that follows his previous gorgeous debut EP, Lonely Suburban Blackboy. Frankie Scoca's production in "LED" is moody and cool mixed with Cameron's effortless vocals, what results is calm and instant replayability. His melodies are sweet and catchy with introspective and honied lyrics that conjure up thoughts about fleeting nights and the people you can encounter in them. "LED" beautifully sets the precedent for what we can anticipate for Myles Cameron's next project Black Sleep, out later this year.
—
Julie Gentile
on February 17, 2020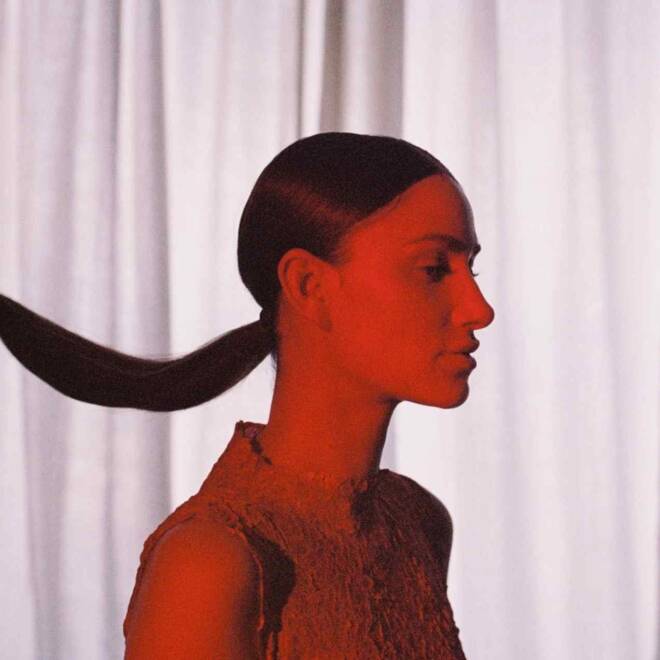 ​Niia - If You Won't Marry Me Right Now
---
Niia's "If You Won't Marry Me Right Now" masterfully blends a number of different auditory aesthetics that culminate in a passionately delivered track that rolls over you in waves. Soft keys and gentle vocals greet you at the outset, but the song quickly finds its way to a bigger collection of sounds. Strings contrast with bass to foreshadow the crescendo that awaits you. Niia's lyrical delivery increases in tempo, teasing you as the moment feels ripe for a shift, but you wait. "If You Won't Marry Me Right Now" ebbs for a moment until two vocal tracks build together and converse with increasing passion lamenting that they "wasted so much time / six years of my life" an amid this peak Niia's grand vocals escort the song to an end, ready to be played again by someone looking for something refreshingly different to vibe to this Valentine's. Be sure to check out her sophomore album II: La Bella Vita, which dropped today, February 14.
—
Ben Burke
on February 14, 2020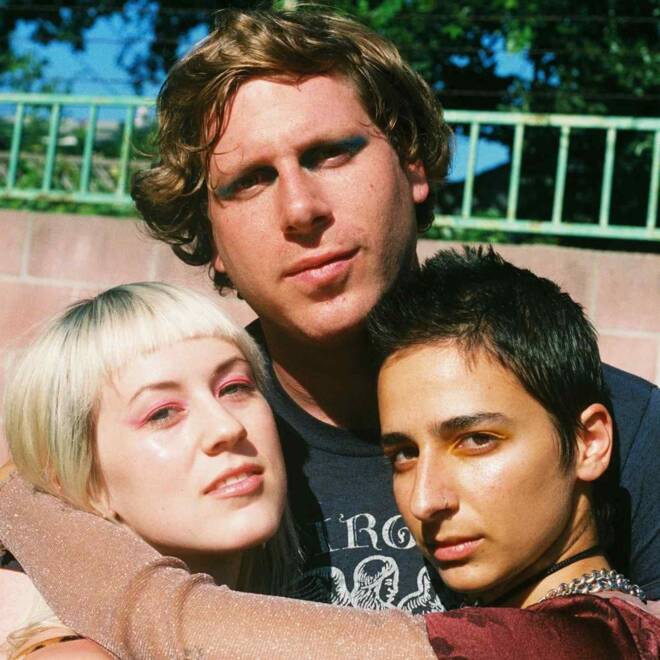 Sour Widows - Open Wide
---
Bedroom folk-rock trio Sour Widows continue their streak of creating sleepy, harmonically driven singles in their latest track "Open Wide." The song opens with a warm, guitar intro that leads us into a sonic place of depth and intimacy. Maia Sinako's mellow vocals make a cozy entrance, acting as a guide throughout the single's growing dimension and dynamics. Susanna Thomson's complementary vocals join the journey as the track dives into themes of freedom, expression, and darkness, taking us through many climatic and meditative twists and turns. The last lyric we hear is, "Cause the dark doesn't stop until I open wide," right before we are sent into a big interlude, showcasing the band's dual-guitar dynamic. As the song ends, Maia and Susanna's voices melt together, singing, "My body wants to let every fucking word fly," before the thematic guitar riff from the beginning of the track makes one final appearance, bringing "Open Wide" to a fading resolve.
—
Alessandra Rincon
on February 14, 2020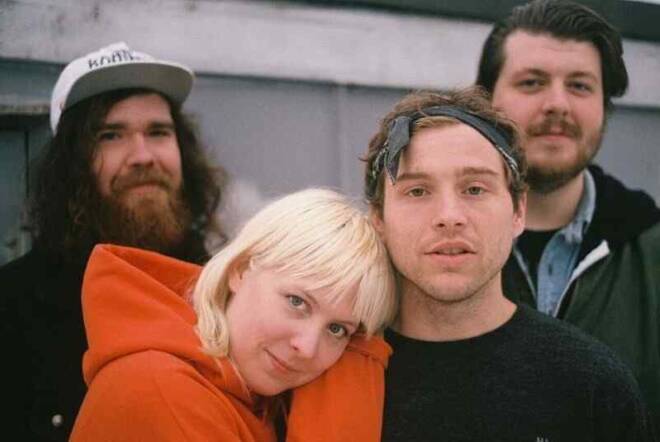 Clever Girls - Spark
---
Have you ever heard a story from a friend so many times that you wish you were there? To be a part of their memory even though it's an impossibility? On Clever Girls' new single, "Spark" we find songwriter and guitarist, Diane Jean, exploring this idea. "I buried your tooth hoping baby / I could grow another version of you, maybe" they sing, casting this sentiment amidst a verse of melodic and thoughtful guitars, painting the desire to absolve someone of any past trauma and start new. The band does an incredible job of pulling you in with sonic tenderness on this song. They welcome you into their narrative and then shock you with their true spark. In this case, it's the burst of bold, driving guitars that hit in the chorus with the reminder that "You're not the spark," of the past but you're now new fuel to their fire.
—
Deanna DiLandro
on February 14, 2020