Buzzing Daily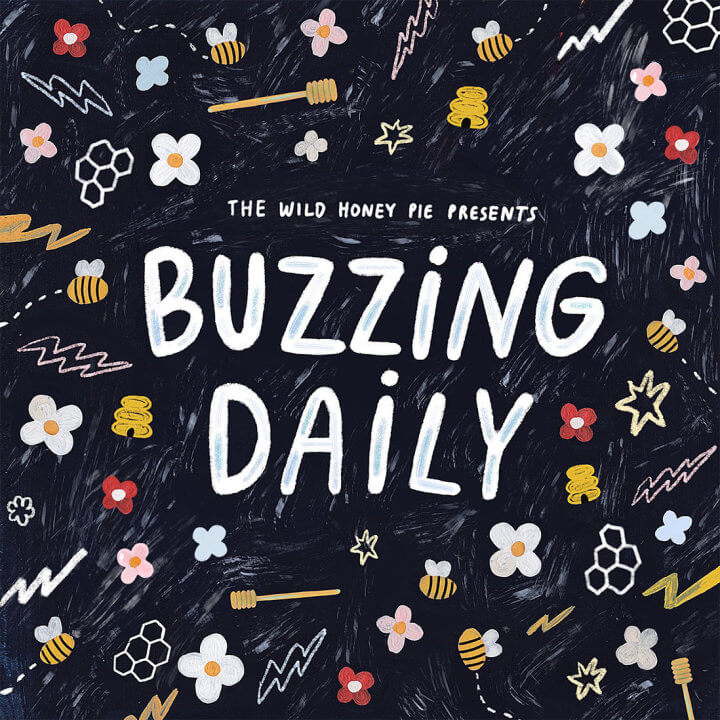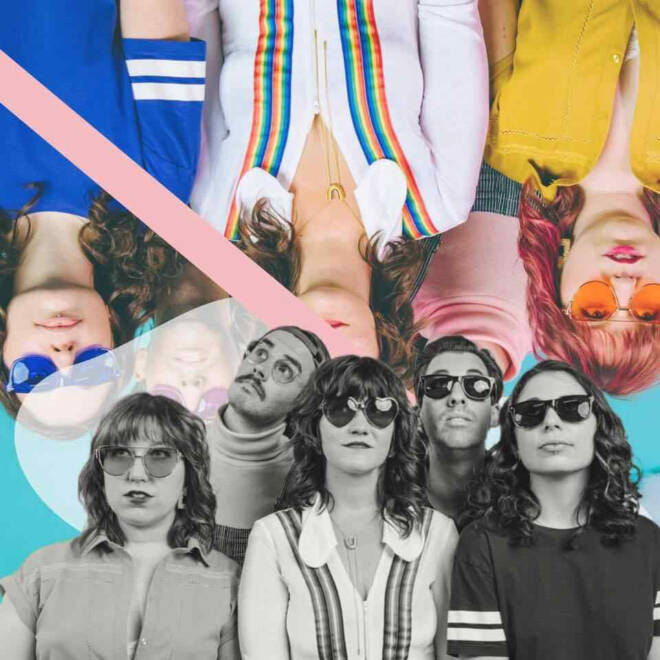 Kuinka - all mine
---
Seattle indie outfit Kuinka experiments with pop convention for an anthemic new single "All Mine," the second offering from their upcoming record Shiny Little Corners, due out April 30. Banjo strums, a folk-style stomping beat and raw chants balance more modern glittering synths for a uniquely liberating sound that stays close to home. Energy courses through each element of the song like adrenaline in your veins; you're restless for fulfillment, following their own search for cathartic joy: "Can't sit still but you never try...I want to make it all mine." With "All Mine" and lead single "Living Room Floor" showcasing a deeper foray into the pop world, it's clear that Kuinka is taking a turn to uncover Shiny Little Corners indeed. Photo by Rachel Bennett.
—
Ysabella Monton
on April 21, 2021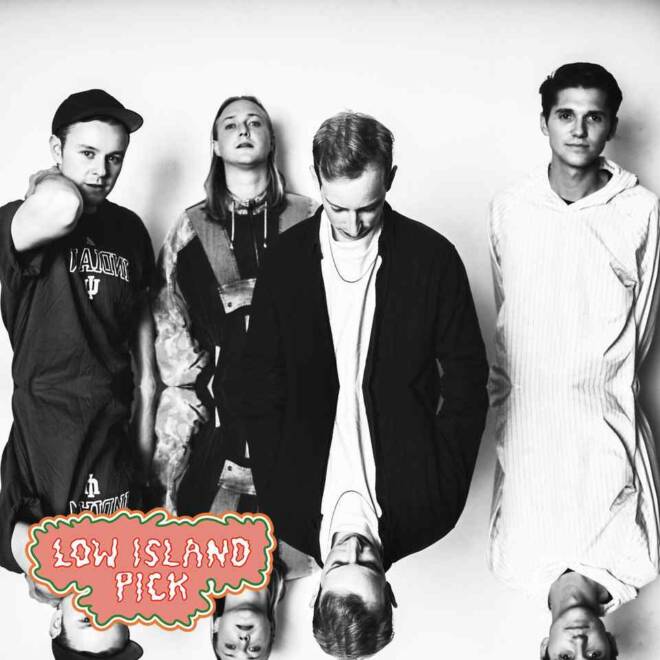 Low Island - What Do You Stand For
---
This week, Oxford-based quartet Low Island is taking over Buzzing Daily to walk us through select tracks from their debut album, If You Could Have It All Again. Follow along as they delve into the modern synth rock-tinged record, which they've deemed "a love letter to a wasted 20s." Photo by Matthew Cooper.
Hey, this is Carlos from Low Island and I'm going to be talking a little about some of the songs from our debut album, If You Could Have It all Again, which came out on 16th April on our own label Emotional interference. The first track I've chosen is "What Do You Stand For."

"Who are you, and what do you stand for?" is something an A&R person said to us in a meeting once. It was one of those frustrating meetings which every artist will have had where the person clearly had no interest in the band, perhaps not even in music; it feels like they're just in the industry to socialise, name-drop and be on the guest-list. This song was written as a fuck you to all of them. — Low Island
—
on April 20, 2021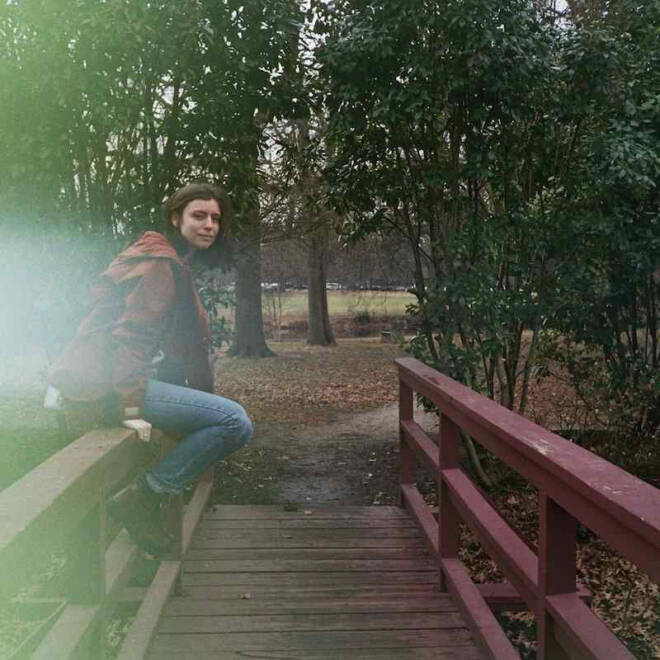 Snowhore - Sad Song
---
Veronica Isley's project Snowhore has just released their debut EP, Everything Tastes Bad. Each song is as experimental as it is personal, bearing different influences from punk to indie folk. "Sad Song" is beautiful, authentic and memorable, a great example of how intimate each song written by Isley truly is. With an unhurried tempo and fading chords, the song immediately evokes a somber sensation.
The lyrics touch on the relationships—both with others and herself—that Isley lost through the years she struggled with addiction. The song opens with the lines "I'm sorry for the things I've done / I didn't mean to hurt no one." While warmly specific, it artfully sings to the universal. The lyrics relate to anyone impossibly trying to cope with life without losing balance, attempting to keep that internal struggle from seeping out. As the song reflects on how "nothing's changed" and "nothing feels right," Isley leaves us connected through that feeling of self-doubt and confusion. Photo provided by Snowhore.
—
Monica Hand
on April 20, 2021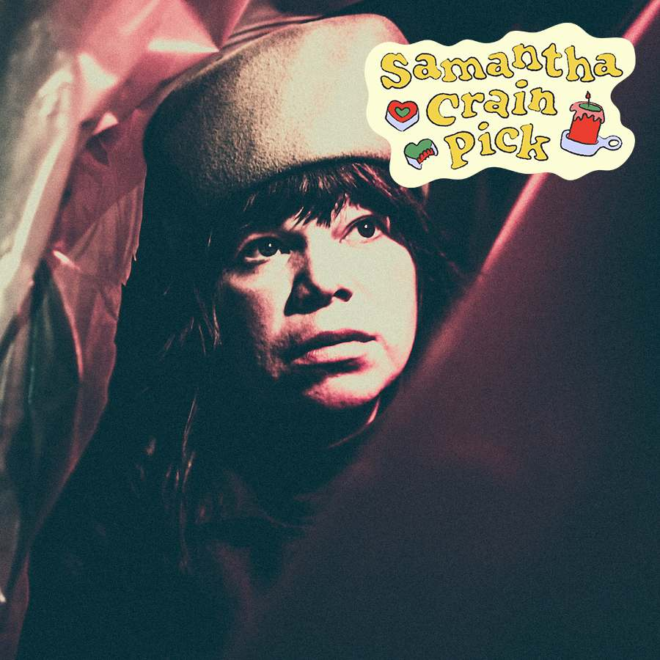 Samantha Crain - Two Sitting Ducks
---
This week, Choctaw singer/songwriter, musician and producer Samantha Crain takes us on an intimate walkthrough of her newest EP, I Guess We Live Here Now. Follow along as she discusses the meaning of each track and her journey crafting them. Photo by Dylan Johnson.
—
There is a sense that, as we age, we get more and more limited and trapped by our situation, by our responsibilities, by our station. In this song, I attempt to parallel the feelings in our youth of freedom and opportunity even in times of struggle alongside the feelings in our adulthood of weakness even in times of relative ease. In the exploration of these two positions, I seek to find ways of unlocking that feeling of captivity to find the power of continued agency in our hearts and minds. — Samantha Crain
—
on April 16, 2021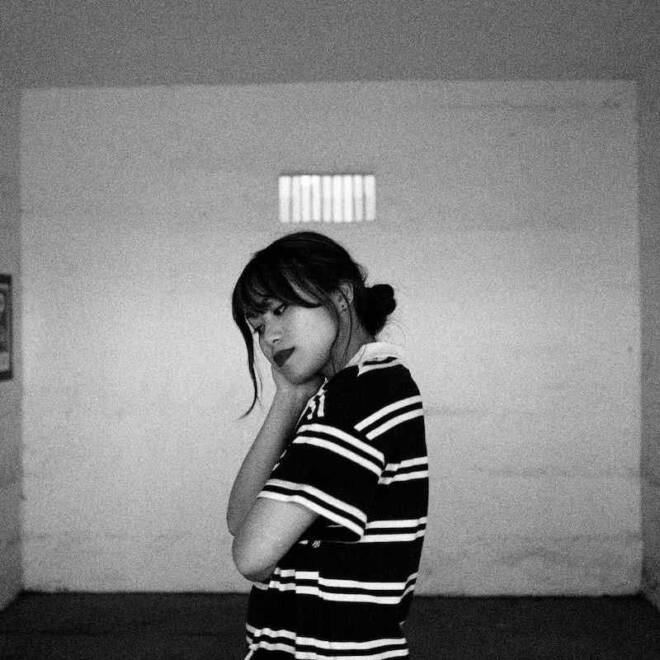 cehryl - paprika
---
From Hong Kong to the UK, then to Berklee College of Music in Boston, followed by a stint in LA and now, full-circle back to Hong Kong, singer/songwriter cehryl is well-versed in leaving things behind. Having lived across three continents at just 25 years old, time and transience permeate throughout her music. In time machine, her new beautifully vivid and deeply nostalgic EP, cehryl weaves together memories from her past in a poetic and intimate six-track record. time machine takes us through past relationships, faraway places, and fleeting memories. "paprika" is one of these memories and can stand in for many things. "You were my neighborhood / You'vе crossed the line, gonе for good / You were my lullaby, too" she sings with a soft and soulful voice that falls somewhere in between folk and R&B. Whoever or whatever "paprika" was, it's clear that it is now gone—tucked away in a nostalgic past. time machine is already an intimate record, but "paprika" requires an even closer listen. You can hear the sound of the metal strings from her acoustic guitar as if you're in the room with her.
It's interesting to note that she lists the cinema of Wong Kar-Wai as a source of inspiration, as well as the music of Avril Lavigne, which makes perfect sense since, like her own music, both artists are best enjoyed on a rainy day. Photo by Jonny Ho.
—
Alejandro Veciana
on April 16, 2021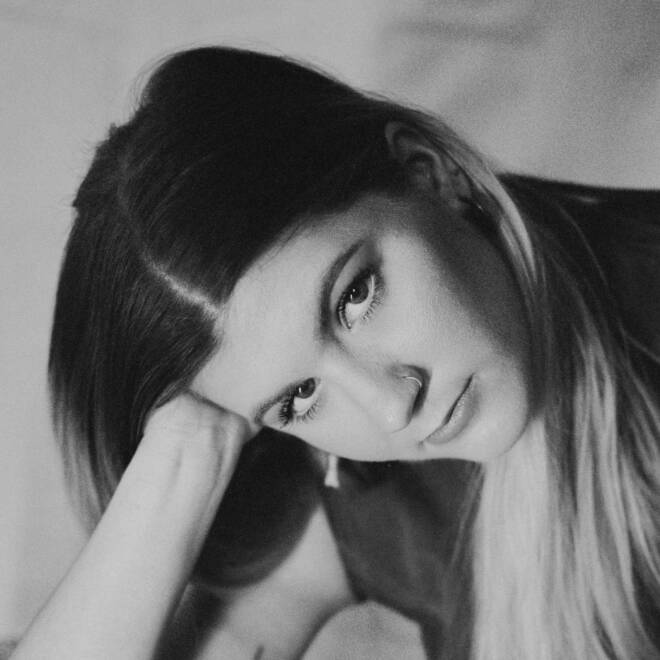 Gatlin - What If I Love You
---
Indie singer/songwriter Gatlin has a knack for producing engaging and palatable pop tunes with lyrics that shoot to kill. Don't let the sparkle and shine of these glimmering melodies fool you: Gatlin's poetry packs a punch. Her most recent single "What If I Love You" is a glistening summer pop song. Singable, fun and painfully relatable, "What If I Love You" expresses so much unruffled sincerity that you almost forget you're listening to a song that isn't asking you to take it too seriously. But this is something I've always admired about Gatlin's songwriting; it's sneaky in a good way, with her talent for lacing delicate, emotional vulnerability into these colorful, dancy tracks. Perhaps the tone of this track is so bouncy to contrast the speaker's resolve over their unrequited feelings. The music is what's keeping her buoyant amidst the turbulence of her feelings. Regardless of whether or not the juxtaposition was intentional, it resonates. Give Gatlin's new single "What If I Love You" a listen and I promise it'll be spinning 'round your head all day long. Photo by Hannah Gray Hall.
—
Hannah Lupas
on April 16, 2021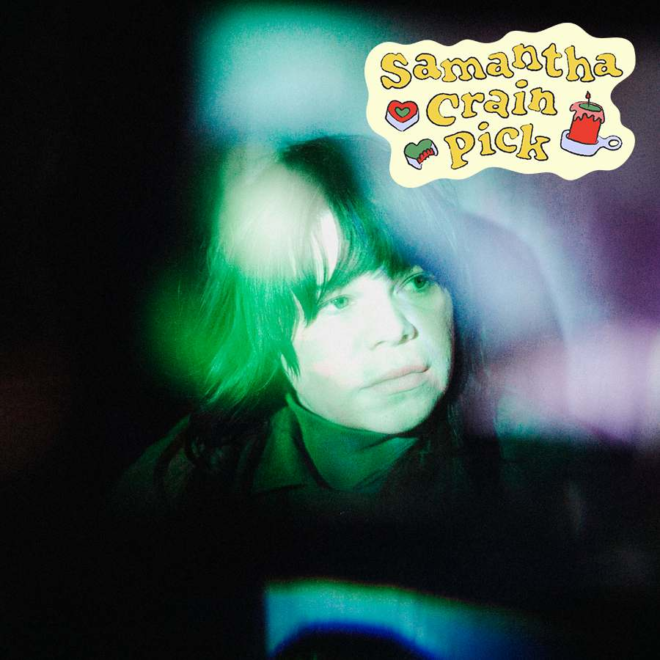 Samantha Crain - Malachi, Goodbye
---
This week, Choctaw singer/songwriter, musician and producer Samantha Crain takes us on an intimate walkthrough of her newest EP, I Guess We Live Here Now. Follow along as she discusses the meaning of each track and her journey crafting them. Photo by Dylan Johnson.
—
This is a pretty straightforward kiss-off song. Rarely do we possess the ability to have such clarity and assuredness in a situation, let alone in a relationship, but the relief that can come when we do find and express that certainty is encompassing. Though we don't always find the strength to access it, it is truly empowering to find that we have an overwhelming amount of bridle over our timeline and decisions. — Samantha Crain
—
on April 15, 2021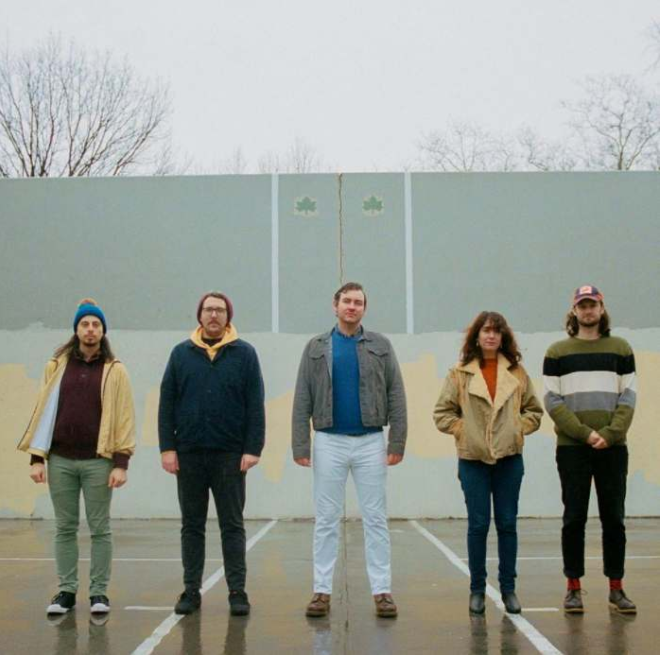 Moon Hound - Persephone
---
The days are growing longer, the sun is shining a little brighter, and, according to the Ancient Greeks, the goddess Persephone has successfully returned from her annual six-month residency in the underworld. Spring is here, and Ridgewood, Queens-based band Moon Hound has released their debut single, named for the chthonic queen herself, "Persephone." Bright sounds of chimes, hand drums and a few plunks of a palm-muted guitar welcome the listener to the track before singer Ian McNally enters, offering machinations on the myth of the song's namesake. Right around the halfway point, the guitars begin to soar, the drums get a whole lot bigger and the bouncy melody expands into a true rock and roll hook. With graceful and captivating transitions throughout the song, Moon Hound cleverly pays homage to the myth's theme of transformation. This track is a perfect springtime jam to welcome Persephone back to the world of the living. Photo by Sara Laufer.
—
Emerson Obus
on April 15, 2021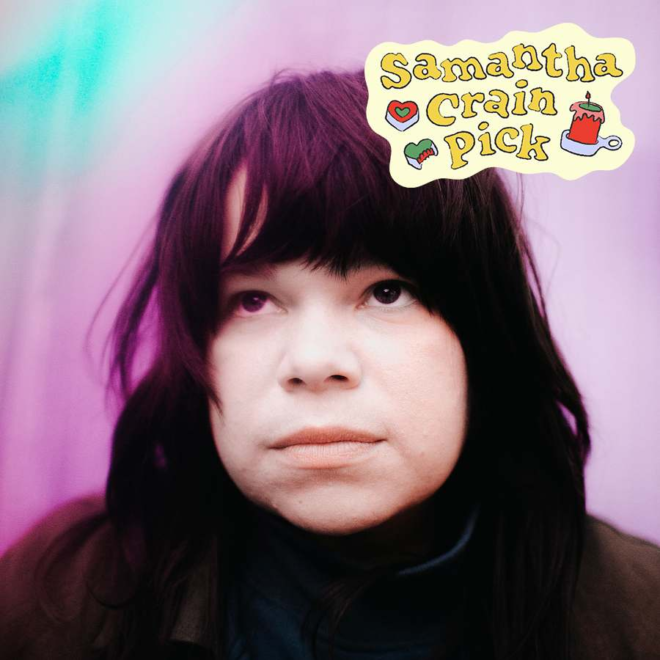 Samantha Crain - There Is No Mail Today
---
This week, Choctaw singer/songwriter, musician and producer Samantha Crain takes us on an intimate walkthrough of her newest EP, I Guess We Live Here Now. Follow along as she discusses the meaning of each track and her journey crafting them. Photo by Dylan Johnson.
—
I started writing this song, initially, to channel my feelings about being stuck in and around my house quite a lot during the pandemic quarantine and ongoing social distancing. It journeys through my evolution from feeling isolated to feeling peaceful and unconstrained. It mirrors, in many ways, the age-old trick of "looking at the bright side of things". To have no mail could be seen as being forgotten or feeling unproductive, or it could be seen as being left alone, being gifted a bit of freedom. My goal, increasingly in life, is to keep getting better at turning each thing over and over in the hands of my mind and heart to see each side, to see each truth, and hold it all at the same time, and choose the one that brings me armistice. — Samantha Crain
—
on April 14, 2021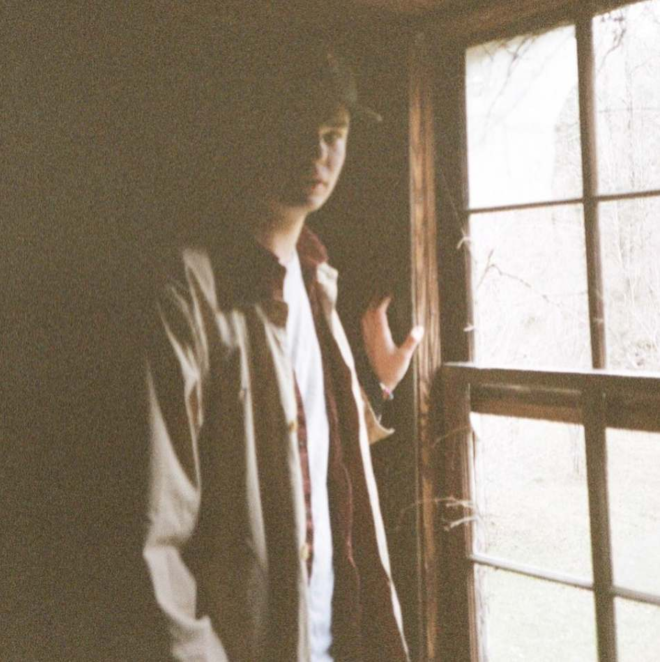 Billy! - Palmetto
---
"Palmetto," simply put, is a love song. It's a song of honesty and companionship. But it isn't a love song written for a beloved, it's for a friendship. Lyrically and sonically, the arrangement captures the product of surrounding yourself with friends who love and understand you like family. Confronting the hardships of growing up alongside these loved ones, Billy! sings, "We drove around here / 'Til holes were in our tires and our jeans / They can't relate much / To the things that me and you have seen." Billy!'s southern Birmingham roots mixed with DIY Nashville influence shine to craft a modern alt-country masterpiece laced with the comfort of home. Written on his little sister's bedroom floor at the peak of summer, the song didn't take much time to write. Billy! exclaimed, "I really wanted to make a guitar part reminiscent of an Irish folk ballad, and had never really experimented with open tunings or anything like that, but when I sat down to write, it all came very naturally!"
Echoes of glass slides on the guitar, warm trumpets, sweet harmonies and knocks and picks on the acoustic provide for a full sound and an organic flow. As Billy! repeats, "Go to sleep my brother / I miss you so much / when you wake up in the morning / the glory days will have begun," a steady instrumental build-up emphasizes his optimism for days to come. Not only are we in awe of the instrumentation, but it's the hidden memos that make the song so captivating. Friend-filled choirs, sounds of roommates washing dishes, cats sneezing and distant joyful giggling add to the thoroughness of the song. At just 20 years old, Billy!'s first release is the product of years of growing a supportive community. Despite "Palmetto" being an early single, Billy!'s iteration of persistence through hard times is mature, personable and detailed. Photo by Keely Caulder.
—
Keely Caulder
on April 14, 2021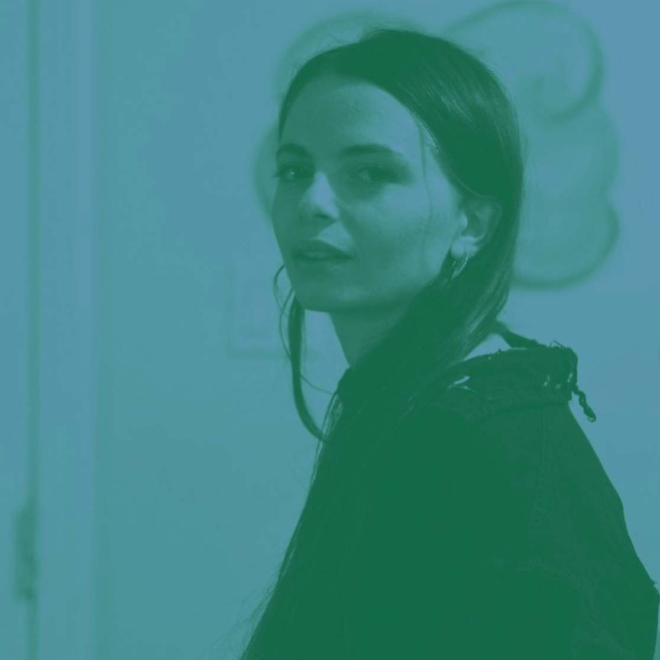 Gracie Gray - alienlover
---
Tinkering in with soft, muted keys and the far-away voice of her brother, LA-based Gracie Gray's new single "alienlover" encapsulates the otherworldly. This track materialized from a dream she had where she heard her own voice amidst her sleep. "alienlover" is a pristine example of what happens when we listen in carefully to the worlds that we live in when we are not awake. Barreling in with grace, a distorted electric guitar draws the listener into the foreground of a dream landscape wherein love between an earthly woman and an alien cannot exist. Gray's voice rolls over iterations of itself, "I'll love someone else instead." Photo by Cashmere Studio.
—
Laney Esper
on April 14, 2021