Buzzing Daily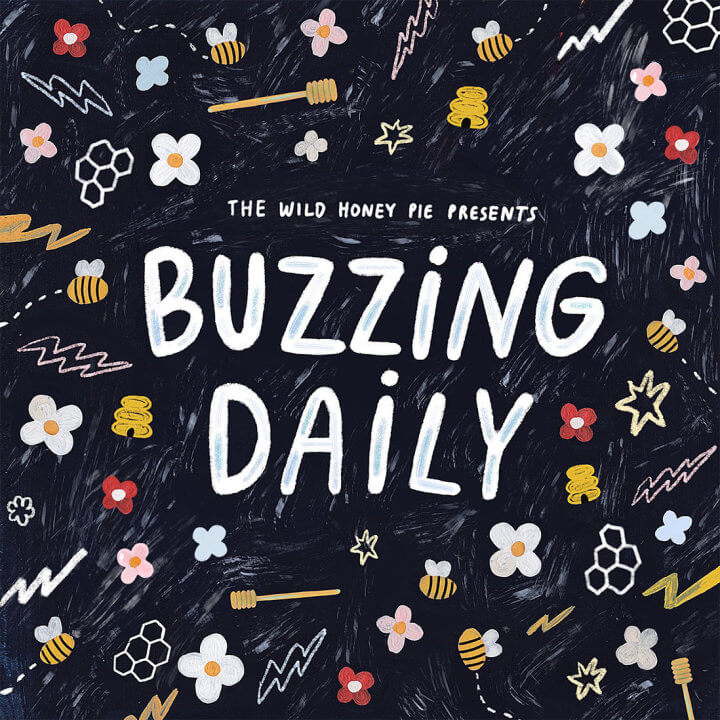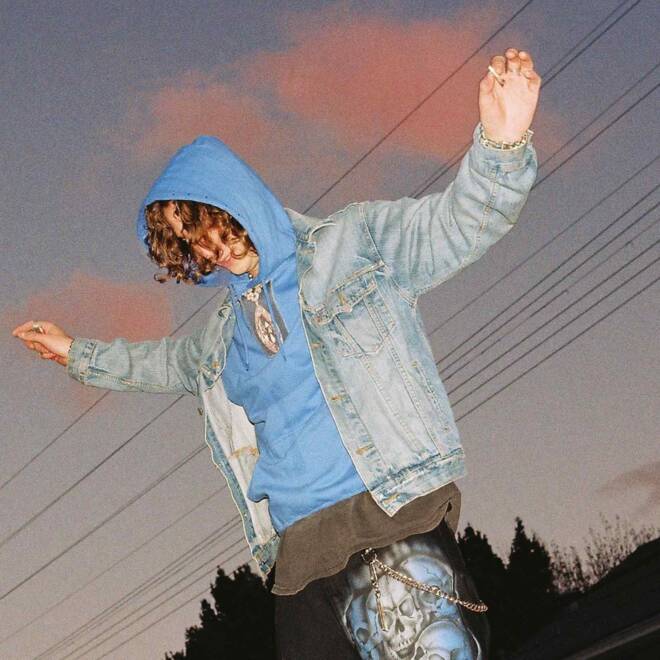 Kid Bloom - Lemonhead
---
"LEMONHEAD" is the shimmering, retro pop jam you'll be blasting with the windows rolled down on blazing hot days. The song is the title track off of the new EP from Kid Bloom, the indie rock project of singer-songwriter Lennon Kloser. In "LEMONHEAD," Kid Bloom drops you straight into an 80's movie—right at the scene where the kids are cutting class to hit the roller rink or sneaking out to jump the fence at the local pool. The track features a dynamic array of crisp, nimble drumming, glamorous keyboards, and a theatrical electric guitar. Despite the fun-infused melody, Kid Bloom drops some hints that the song may be darker than it first appears. "It's hard to explain / out on a bender / losing a day," he sings over the electrifying music and if you're not careful, you might shimmy right past the more ominous implications in the lyrics. Kloser keeps his energy sky-high for the entire track with captivating, throaty vocals that never waver in their confidence and the instruments follow his lead, staying upbeat and feel-good the entire way through. "LEMONHEAD" is the perfect way to end the summer with a bang and you can also find the full 6-track EP out now as well.
—
Brigid Moser
on August 8, 2019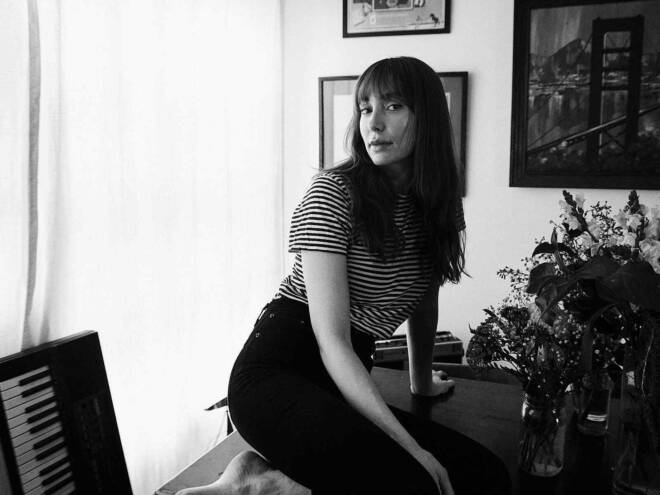 Paige Stark - Depression Song
---
Los Angeles's Paige Stark is releasing her second single with us today at The Wild Honey Pie. "Depression Song" is the follow up to "Albatross" and both songs show an artist on the rise. A sea of genuine lyrics and emotions flood, "Depression Song" as Stark delves into the darkness of a mental illness that too many of us know by name. The languidness of the song mirrors depression at its core as Stark tells us again and again that she's doing the best she can. Described as psychedelic folk, Stark's music takes what we love about soft indie folk songs one step further by subtly featuring the new sounds of this era in music. As you listen to "Depression Song" you'll be sure to sense the earnestness of this up-and-coming artist. (Photo credit: Marc Gabor)
—
Dara Bankole
on March 1, 2019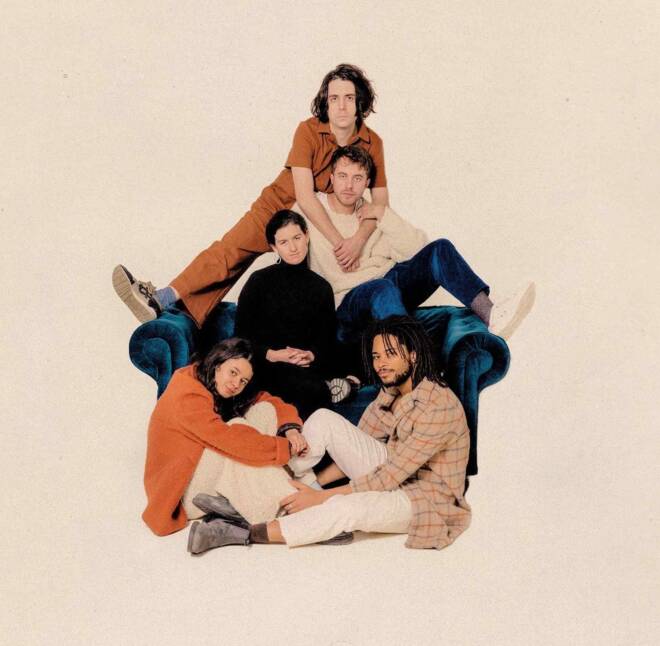 Barrie - Clovers
---
Sunny dream-pop band Barrie's new single, "Clovers," feels both comfortably familiar and entirely new, like suddenly remembering a detail from your childhood that was once significant, but you haven't thought about in years. Lyrically, in "Clovers," that detail is a sun-basked, school bus ride home, and the instrumental arrangement serves to fully flesh out what that feels like. An upbeat piano line and soft, breezy vocals open the track in a pleasing 4/4 tempo, giving it an immediate air of unassuming accessibility that says this is a song for everybody. The beat starts to bop when the drums and bass are layered in a verse later, evoking the kind of optimism found at the heart of every catchy indie pop song and setting a mood to match. For a moment, you think you know where the song is headed. Then the choral synths hit and a wave of nostalgia washes over everything, warping the rosy-filmed optimism of the verses and shifting the mood to something a little more complex. "Clovers" is taken from Barrie's debut album, Happy To Be Here, out May 3.
—
Britnee Meiser
on March 1, 2019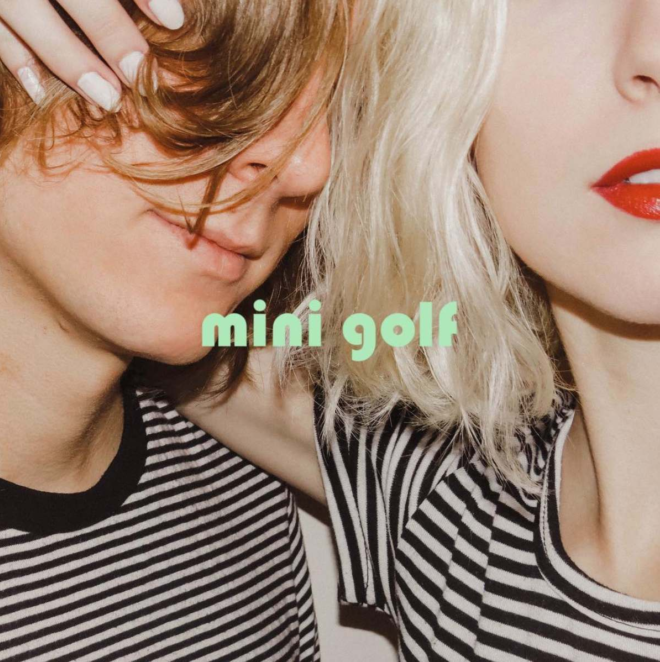 mini golf - Summer's Over
---
The brand-new Brooklyn-based indie-pop duo, mini golf recently released their self-titled debut EP— a refreshing mosaic of retro sonic elements. "Summer's Over," the second track off the project, truly captures the core of the duo's nostalgic sound. The song nestles like a bird in a lightly shaded tree at the corner of the park on an early autumn day. Compressed piano and slammed, reverb-soaked vocals lilt gently against a swinging drum pattern. Atmospheric strings weave their way through the verses like rays of sun peaking in and out of the leaves. Mini golf's "Summer's Over" is a musical landscape that breathes new life into a familiar feeling we had almost forgotten.
—
Andrea de Varona
on March 1, 2019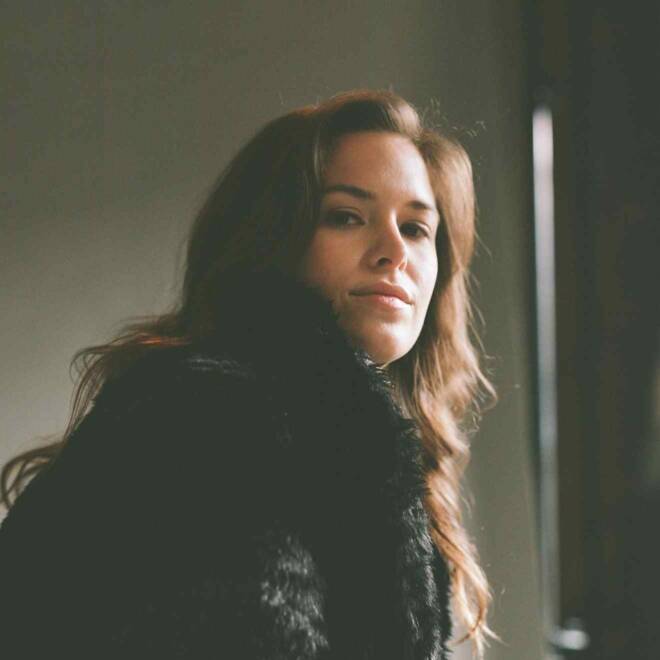 Birch - Spelling Lessons
---
Brooklyn musician and producer, Michelle Birsky aka Birch, continues with her self described "feminist synth-pop" in her newest single, "Spelling Lessons." Birch brings the listener back to the first time she experienced sexism when she was a child. As she sings, "So, look me in the eye / Listen while I speak / I was a little girl / I still deserved a seat," she details how it feels to be a woman in this world. It's a constant uphill battle to be heard, respected, and understood. Though the message is charged with a level headed anger, her voice is calm as it floats over her rhythmic synths. She seems to be mourning a time before she realized there was such a thing as patriarchy, a time when she thought she was seen as an equal to her male peers. The single, co-produced with Ariel Loh, has a simple melody, but the amalgamation of synths and drum machines gives the track a full almost anthemic quality. A song about systematic sexism could lean more towards the morose, but Birch avoids this through an upbeat tempo and a dreamy atmosphere. Her lyrics do not fall into the realm of self-pity either, but rather exhibit strength in the face of adversity. Birch will be releasing her debut album "femme.one." on April 5th. (Photo credit: Off Season Creative)
—
Corey Bates
on February 27, 2019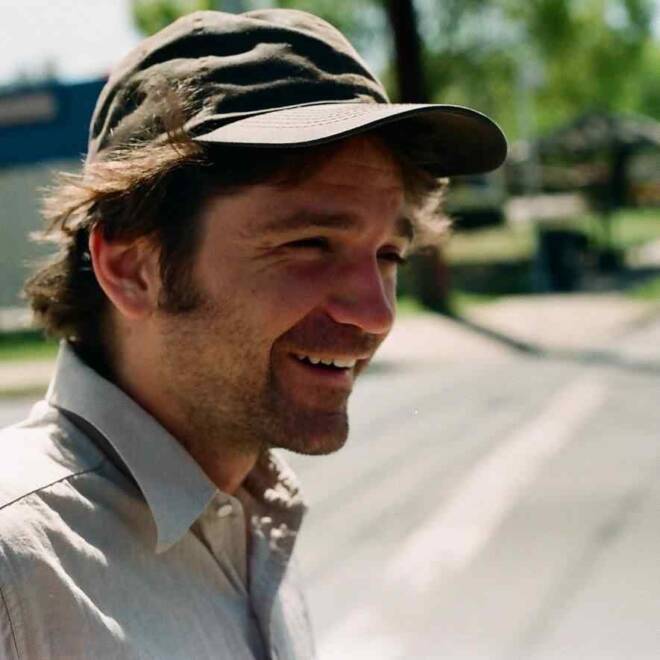 Twain - Death (or S.F.?)
---
"Death (or S.F.?)," is a timeless and beautiful low-fi jam from indie folk-rocker Twain's new record, New Miami Sound. Twain is Mat Davidson, a singer-songwriter who has long favored a raw, analog-like style of production. Complete with a teeming background hiss that hovers just within earshot, "Death (or S.F.?)" is just the same, sounding old in all the right ways. The piano, for instance, reverberates heavily, giving it an echo effect that makes it sound like a baby grand being played in a vintage parlor. The soft, muted drums and nostalgic strings flow easily through the song like they're leading you down a dreamy Pacific landscape. Davidson's candid lyrics and smooth vocals deftly match that mood: "I was walking in the park getting stoned with local losers / dreaming of my girl but knowing that I'd lose her." Carefully arranged and masterfully mixed, "Death (or S.F.?)" is a quietly powerful opening track. Listening to it for the first time feels like dusting off a box of your parents' old vinyl records and discovering they're in near-mint condition--pleasing and surprising.
—
Britnee Meiser
on February 27, 2019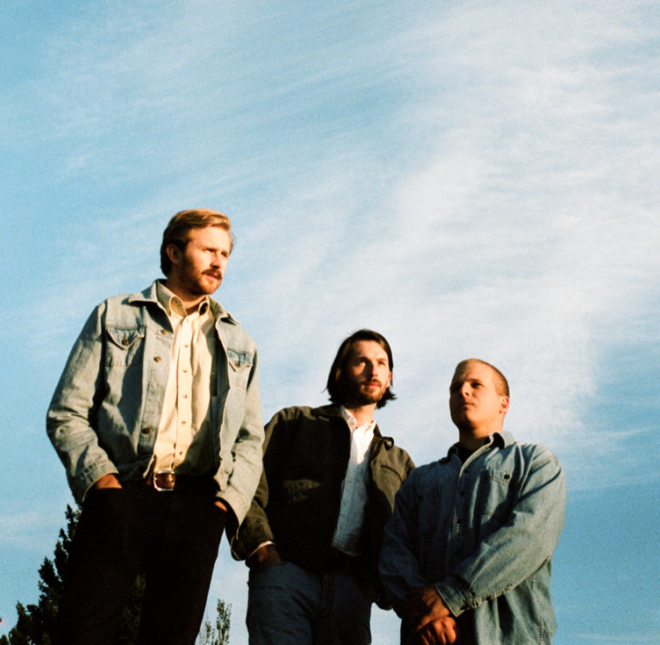 Close Talker - Half Past Nine
---
What was the last concert you were at where you knew all the words to all the songs? The one where you were seeing the band or artist whose songs got you through the highs and the lows of life. Do you remember? This is the kind of concert, Close Talker depicts in their newest single "Half Past Nine." For this exclusive premiere with The Wild Honey Pie, the band tells us, "A concert is a place where you can find people from every walk of life come together for the same reason. It's a place where you share something in common with complete strangers and a place where you can experience something transcendent with people you will never even know. "Half Past Nine" is about a concert the three of us attended, at our favorite summer festival. It's about looking around at friends, at strangers, and seeing each person sing along to words that mean so much to them — words that have carried them through times only they know about. It's about holding on to the moments that you never want to end, and then desperately trying to remember them after they are gone. It takes hindsight to recognize when something profound has happened, but every now and then, you're able to sense it right in the moment. This song is about those moments and the attempts to cling to them."
Close Talker is an emerging Canadian indie-rock band that consists of three childhood friends — Will Quiring, Matthew Kopperud, and Christopher Morien. Together the three of them have put out two records and have made a name for themselves both in the States and in Canada, garnering the attention of publications like NPR and Billboard Magazine. They will also be playing in Austin's SXSW this year. A song like "Half Past Nine" shows why the band has found success, it's full of heart and nostalgia for moments that have passed but have made a lasting effect for the better.
—
Dara Bankole
on February 27, 2019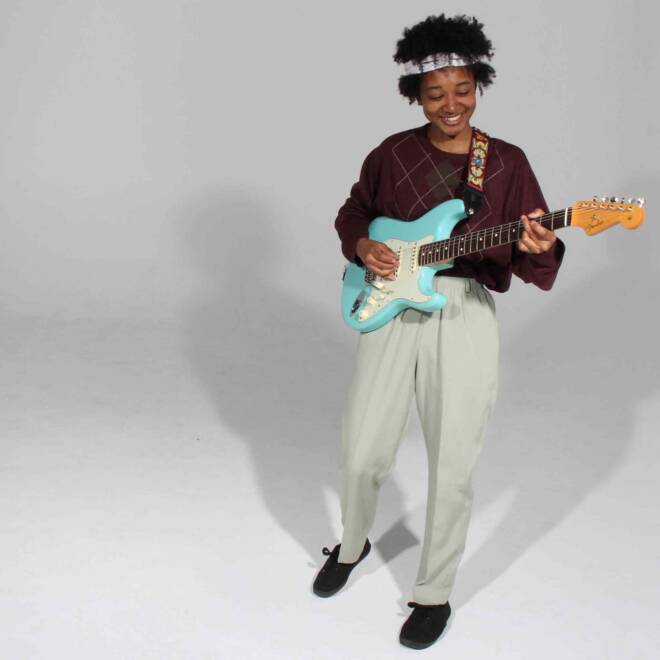 Melanie Faye - Eternally 12
---
Melanie Faye is an R&B angel and internet star child. The 20-year-old songwriter and guitarist from Nashville plays by her own rules, dropping singles and posting YouTube covers whenever she feels like it. Her track "Eternally 12," a collaboration with your boy Mac DeMarco, emits the laid-back energy her and DeMarco are both known and loved for. With sprightly, funk-inspired guitar fills throughout, "Eternally 12" nods at Faye's influences like Blood Orange and John Mayer. The vocal has an edgy Princess Nokia-like tone to it, which moves the song into the realm of angsty, but still chill. Faye is currently finishing up her first EP, so stay tuned to her social accounts as we all wait for her next big thing. 
—
Jacqueline Zeisloft
on February 27, 2019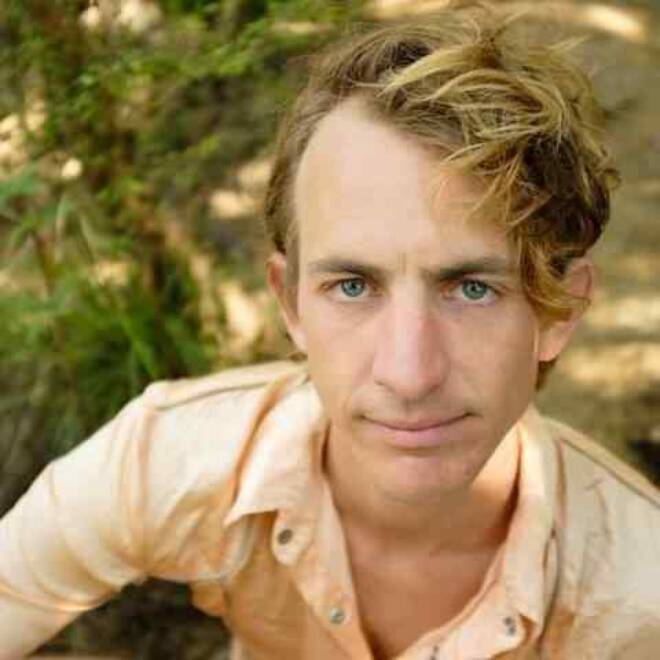 Buck Meek - Halo Light
---
Singer-songwriter Buck Meek's "Halo Light" comes in soft with minimal guitar plucking, steadily adding percussion and vocals to build to a fuller sound. Meek's voice is clear, gentle and holds a subtle country twang. The Big Thief guitarist put out his self-titled album last year on the Austin-based record label, Keeled Scales. "Halo Light" follows the same folk sound as the previous record, but falls on Meek's sweeter side. The pastoral quality of his music has led to comparisons to Neil Young's Harvest era. Still, Meek stands on his own as a modern power. In "Halo Light," he addresses the hardship of loss and the ephemeral nature of life with a tender touch. His pain leaks through the lyrics, but his sweet and light melodies prevent the track from dipping too far into melodrama. He sings, "I found the hole you climbed through/ but it's too small/ to follow with the flowers." Meek will be touring this Spring both as a joint headliner with Twain and as support for Jeff Tweedy. He will also make an appearance at SXSW.
—
Corey Bates
on February 26, 2019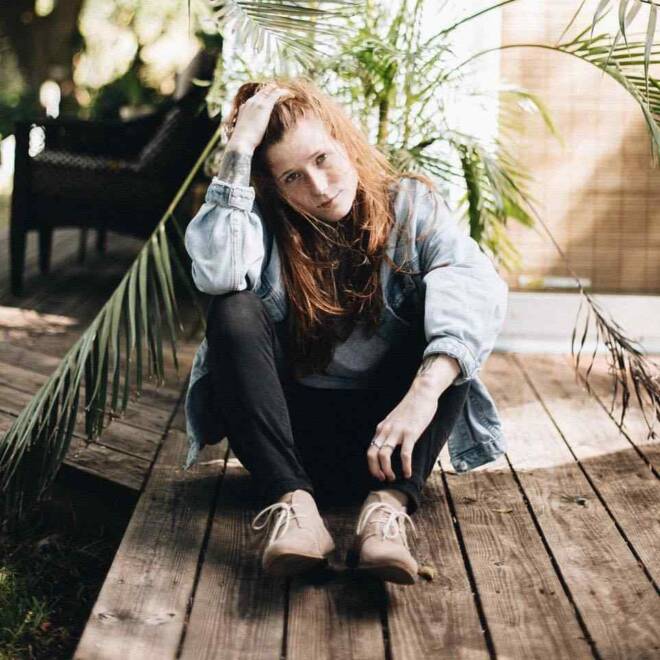 Small Talks - Teeth
---
"Teeth" by Small Talks is a heartbreaking recollection of a love that's passed by. Anyone who has lost a love can find solace in the powerful repetition of nostalgic experiences the narrator has had: "You taught me how to love, you taught me how to love no one but you/ You taught me how to look, you taught me how to look/ You taught me how to look for the thorns on all of the roses." Advice often passed on by wise counselors says not to value relationships for their permanence, but for those not yet ready to embrace this, "Teeth" offers an understanding embrace. Small Talks' album A Conversation Between Usis out now.
—
Ben Burke
on February 26, 2019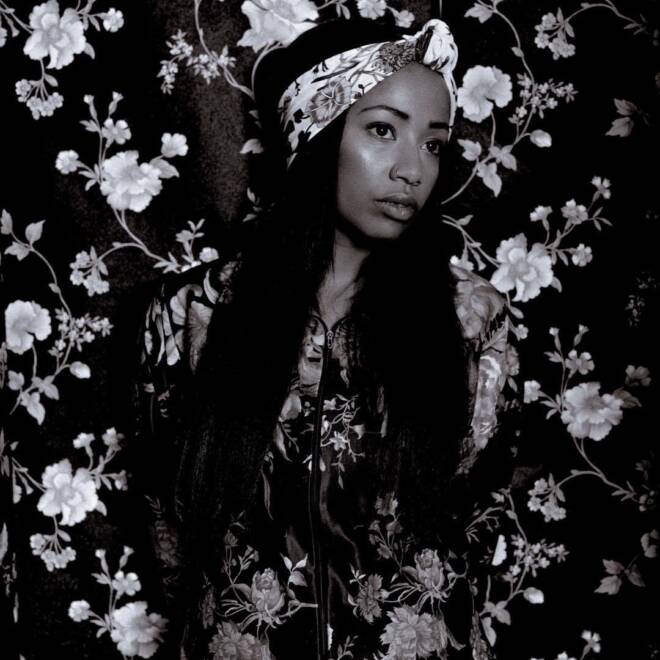 Jennah Bell - Another Louisiana
---
Folksy by nature, "Another Louisiana" by Jennah Bell carries with it a somber emotional feeling with a hint of southern charm. The Oakland native's single off of her newly minted full-length debut, Anchors and Elephants features her earthy vocals surrounded by haunting acoustic blues that outline her strong lyrical writing ability. Like much of the album, "Another Louisiana" is a journey about heartbreak, love, growth, and identity— masterfully wrapped with influences of indie, folk, R&B and soul. Bell remarks, "It's a song about drinking, and love too...and is probably the most vulnerable point on the record." The lines, "It's the middle of the afternoon / and my glass is empty / and my life is too," evoke a profound sadness and reflection on a particularly difficult time. "Another Louisiana" beautifully recalls Bell's internal battles and her struggles in relationships past in a way that you can't help but empathize with.
—
Jazzmyne Pearson
on February 25, 2019