Buzzing Daily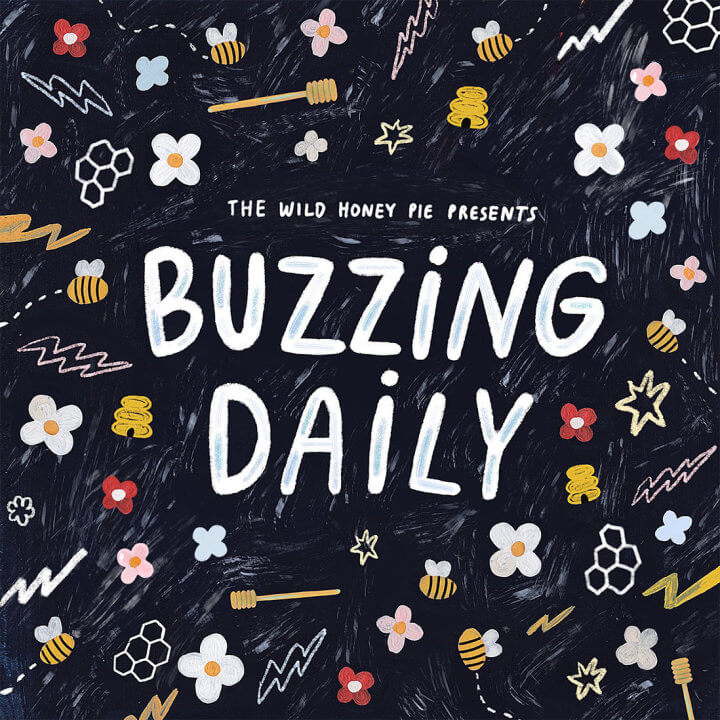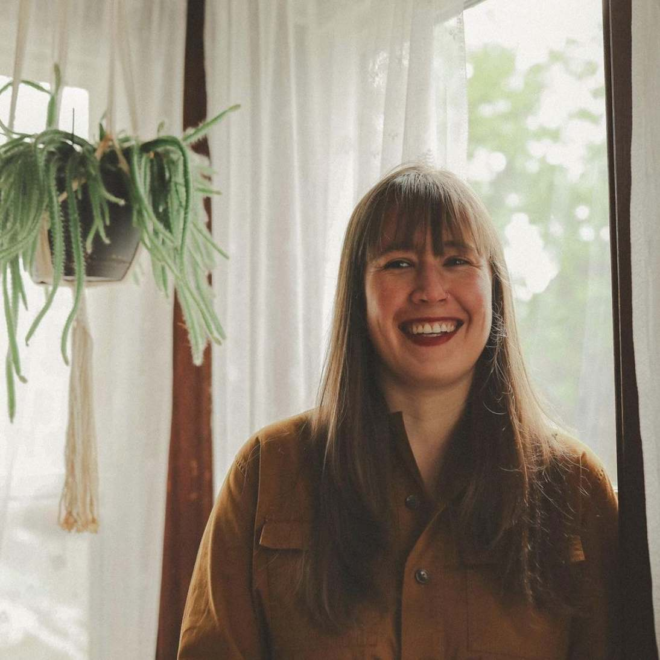 Kaiti Jones - Gettin Around To It
---
Right off the bat, Kaiti Jones' "Gettin Around to it" ropes in listeners with upbeat folk-rock pep and gets movin' and groovin' with a reviving, yet honest sound. With lyrics like "I wear an analog watch around my wrist / It hasn't told me the time since 2016," Jones' witty charm and soothing voice serve as the perfect homage to indecision and procrastination. In "Gettin Around to It," the songwriter acknowledges that problems are meant to be resolved. Continuing to put things off only leads to more frustration. Jones grapples with the idea of being motionless with progress when it comes to facing the truth, amidst physically moving to try and avoid her struggles. "Gettin Around To It" should not be labeled simply as your newest song to jam in the car to, but it should also be appreciated for the lyrical honesty the song contains. The single is the Boston-based artist's first release of 2021 and the second single off her upcoming album Tossed, scheduled to release March 5. All in all, there are many things we should be gettin' around to, and listening to Kaiti Jones should be on top of that list. Photo by Paula Champagne.
—
Keely Caulder
on February 8, 2021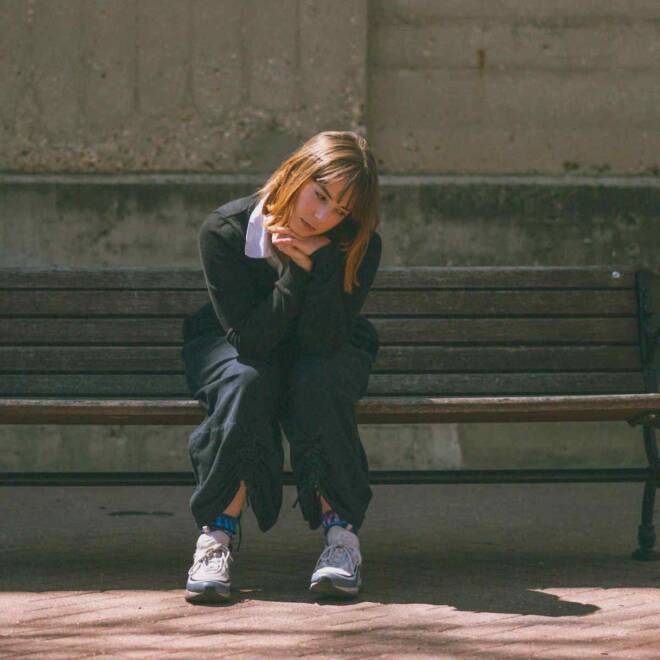 Jordana - I Guess This Is Life
---
"I Guess This is Life" opens with a floating piano melody and percussion, with a light swagger as casual as strolling through falling autumn leaves on your way to somewhere mundane; and Jordana's innate ability to capture the power of that mundane is what lends the track its warm glow. The light instrumentation allows her voice to serve as the focal point of the song, and her lyrics are as conversational and candid as you'd expect from a close friend you haven't seen in a while. In a montage of mental scenes, we see Jordana walk past the same house party twice in one night, stare at the ceiling, visit her mom at home in Maryland and take a boat ride with an old friend (to whom she says, "it was so nice to see ya"). It captures the essence of the routine so many of us have felt after leaving home, leaving childhood friends and some old dreams behind, and being jolted into adulthood; we wake up, work, take a walk, sit at home and eat dinner alone, occasionally visit our parents, eat, sleep, repeat — to which Jordana echoes our thoughts by singing, "I guess this is life." Although the piano carries a sunny disposition, the wistfulness of this sentiment and the aching loneliness of feeling disconnected from our own life — although it continues to speed past us — can be felt throughout the song. It reminds us that even once we feel settled into our adult life years later, it takes no time at all to quickly recall that once-biting feeling of its disjointed beginning, when we first wondered, "is this all there is?" But, it also urges us to remember that there's so much more to come, even if we haven't arrived at it yet. [Recommended listening method: staring at the ceiling from your childhood bedroom over the holidays.] Photo by Jacob Clark.
—
Heddy Edwards
on November 12, 2020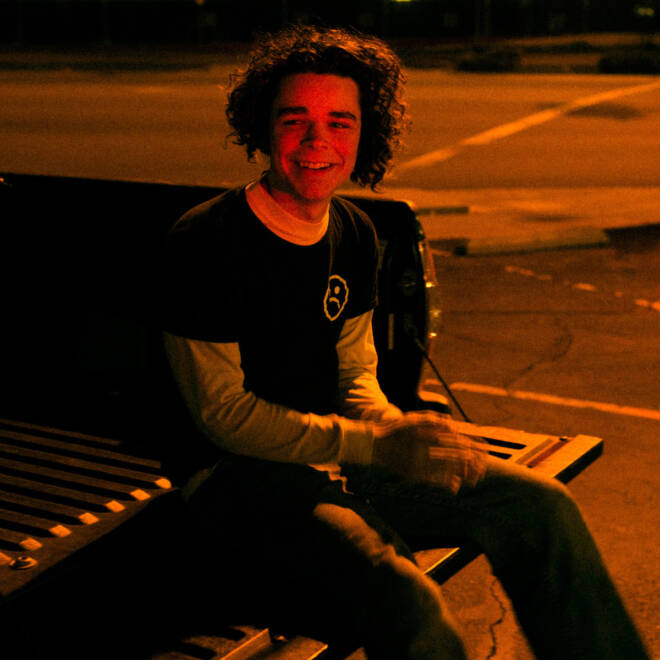 Charlie Hickey​ - No Good at Lying
---
Pasadena singer-songwriter Charlie Hickey has delivered a dream-filled ode to having real feelings for made-up people. Sitting at just under three minutes, Hickey's "No Good at Lying" strings together his subconscious thoughts and delivers them to us, fully fleshed within the lull of his voice and a soft guitar. "I'm no good at lying / On my back or through my teeth," Hickey sings alongside his long-time friend and collaborator Phoebe Bridgers. The twenty-one-year-old describes the nuances of the head and the heart with a certain tact that is prematurely wise. Written with Marshall Vore, another friend and collaborator of both Hickey and Bridgers, "No Good at Lying" describes the confusion surrounding the vivid emotions for dreamed-up scenarios and people that exist only in your mind, like waking up from a nightmare covered in sweat. Our dreams may be different, but our shared reality is quite easy to digest: Charlie Hickey's musicianship is significant, and his career is in bloom. Photo by Olof Grind.
—
Elizabeth Shaffer
on November 12, 2020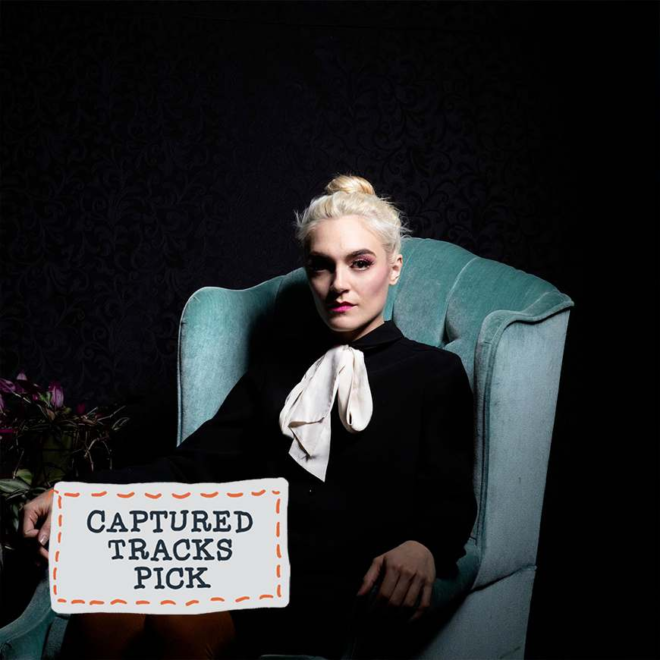 Locate S,1 - Stay Away From Music
---
Christina Schneider has performed under many names throughout her life, owning each genre and unique sound that follows. Now, as Locate S,1, she has made a collection of covers her very own. "Stay Away From Music" comes from the four-song EP Stay Away From Music: Covers Under Quarantine. Schneider's self-produced covers fit into the make-it-in-your-bedroom intimacy of bedroom pop, but also sound at times like they are on the brink of classic rock in the 60s — and, simultaneously, 80s pop mega-hits. "Stay Away From Music" opens with faint voices from a crowd before we are led into a synth-heavy tune. Schneider's version retains the groovy, soul-filled sound of the Stephen Colebrooke original, but quickens the pace and adds some flare with the introduction of a saxophone. Despite our current lack of live performances, we all share a similar constant — we can't stay away from music. Photo by Ebru Yildiz.
—
Elizabeth Shaffer
on November 11, 2020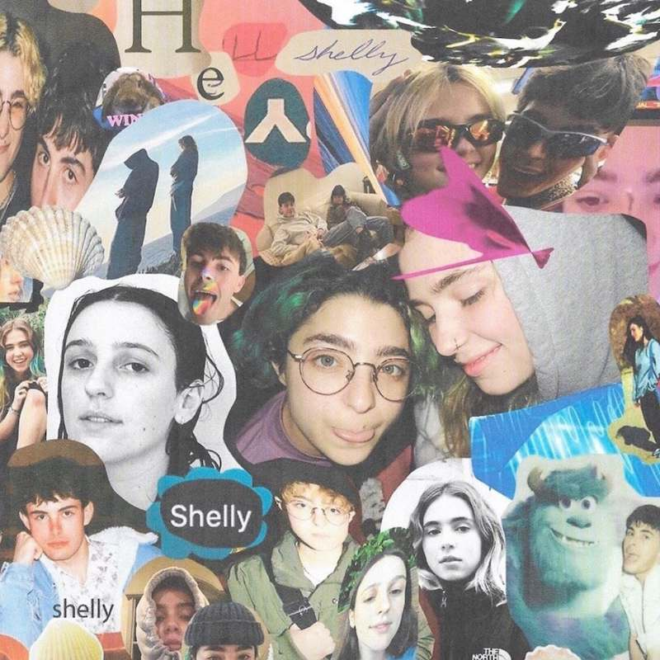 Shelly - Natural
---
"Natural" is the B-side off of the debut release from Shelly, the latest indie band born of the lockdown era. The quarantine project of DIY dreampop queen Clairo, nonbinary alt-pop artist Claud (the first act signed to Phoebe Bridgers' new record label, Sad Factory), and their friends Josh Mehling and Noa Getzug, Shelly is the queer bedroom pop supergroup of your indie dreams. "Natural," along with its A-side counterpart "Steeeam," was created during quarantine across Los Angeles, Chicago, Houston and Atlanta. The song opens with a building synth-guitar loop before Clairo's gentle and familiar voice comes in for the first verse and the chorus. We hear from Claud on the second verse, serving up equally subdued and silky-smooth vocals. With lyrics laced with longing, "Natural" touches on the challenge of letting someone in and trusting them fully, even when there's nothing you want more. It's a song for all seasons — blast it on a sunny day with the windows down, or on a brisk gloomy morning while making coffee at home. While Clairo and Claud fans alike are sure to revel in this new release, Shelly, with their dreamy vibes and easy listening, stands to easily garner a following all of its own.
—
Maya Bouvier-Lyons
on November 11, 2020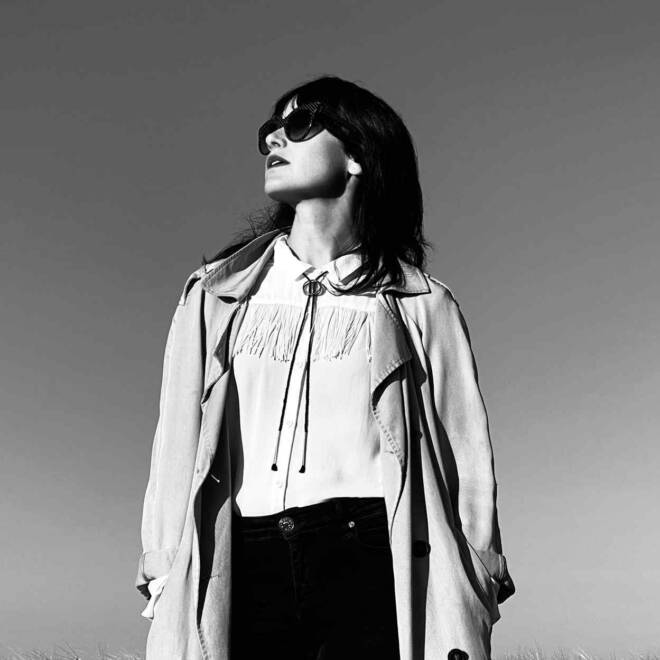 Juanita Stein - Reckoning
---
Solemn hums and deep, enveloping guitar carry us away into Juanita Stein's abyss of memory and frustration in "Reckoning," from her latest album, Snapshot. Stein's Snapshot is a tributary collection of songs, written a few months after her father's passing. Reflecting on her loss, "Reckoning" articulates feelings of heaviness and regret that follow in tandem with past memories. Stein catapults her anguish into the chorus with fervent vocals as these haunting spirits unearth themselves and tenderly sway through the air. It is a track that will linger long after playing it, shadowing all in its mysterious and gravitating presence.
—
Katya Myasnikova
on November 11, 2020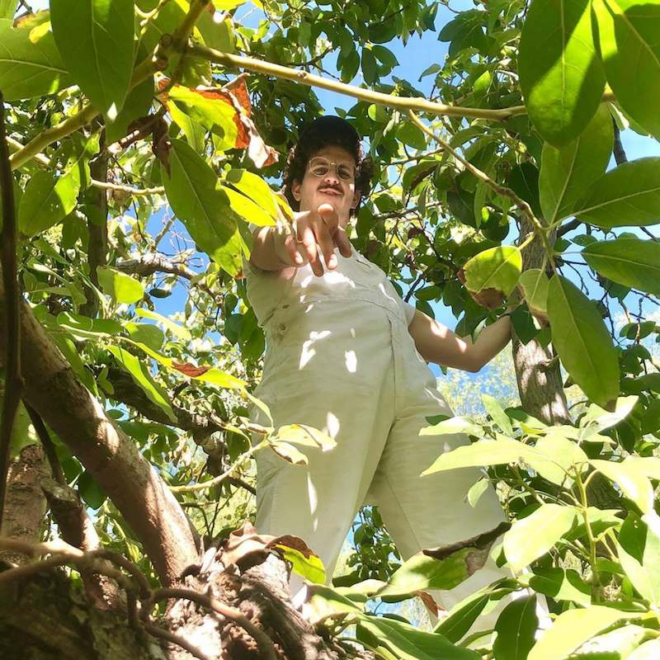 Harry Terrell - Do My Thing feat. Jachary
---
It's time to turn up your speakers and blast the best groovy bellow of 2020! We need this bout of cathartic funk more than EVER right now. Listen closely, as Harry Terrell and Jachary give you everything you've been craving in this year of chaotic madness: a hot track to scream and shout about on that breezy nighttime drive, windows down, with nowhere to be. You can feel the reunion of musical friendship in this cross-country collaboration between lovelove studios in Brooklyn, NY, and Wonderboy Studios in Los Angeles, CA. This song belongs in your funky jams playlist, right next to Stevie Wonder and Curtis Mayfield. Enjoy this handful of good vibes and hip grooves, and take it as a reminder that despite the apocalypse, we really just gotta do our thing.
—
Elizabeth Woolf
on November 11, 2020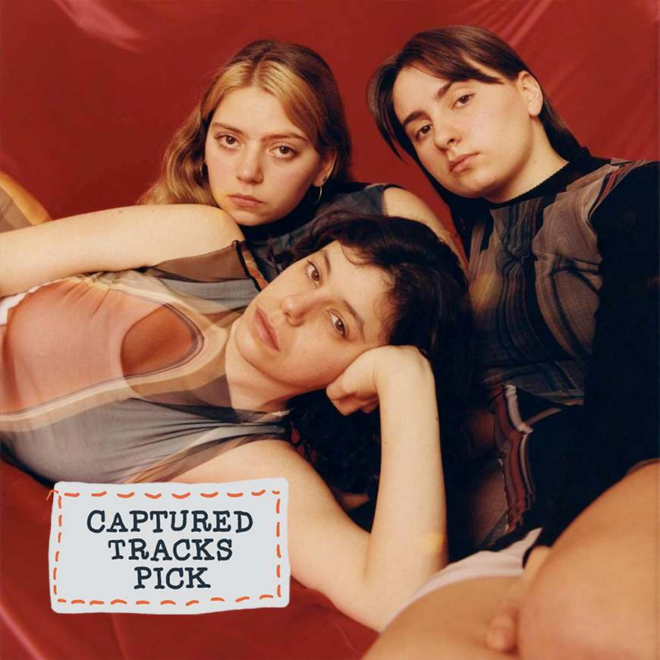 MOURN - Call You Back
---
With "Call You Back," Barcelona post-punk trio MOURN have crafted an anthem for me and every millennial or Gen Z-er whose fingers shake when we pick up the phone. While short, "Call You Back" is anything but basic; the track is packed with glimmering pop energy balanced with grungy guitar riffs and assertive vocals. Bubbly and bright, the tune offers some catharsis to the all-too-familiar dread of a dial tone, the anxiety of awkward silences and bad angles on video. "I'd rather die," they shout, and despite the way Zooms have become my norm, I still concur. It's hard to believe that the song was penned months before the pandemic, but its accompanying split screen cell phone-shot music video is all the more apt as a reflection on the ways that getting to see faces and hear voices has been a saving grace for many of us, the only way to feel connected. And I get it, I really do, even if it's just my weekly hopping on Discord to play Among Us with some high school friends. But if you FaceTime me unprompted, just know I still won't answer, no matter how much you think I love you. Photo by Cristian Colomer Cavallari.
MOURN's new album, Self Worth, was released via Captured Tracks on October 30. Listen on Bandcamp or wherever you stream.
—
Ysabella Monton
on November 10, 2020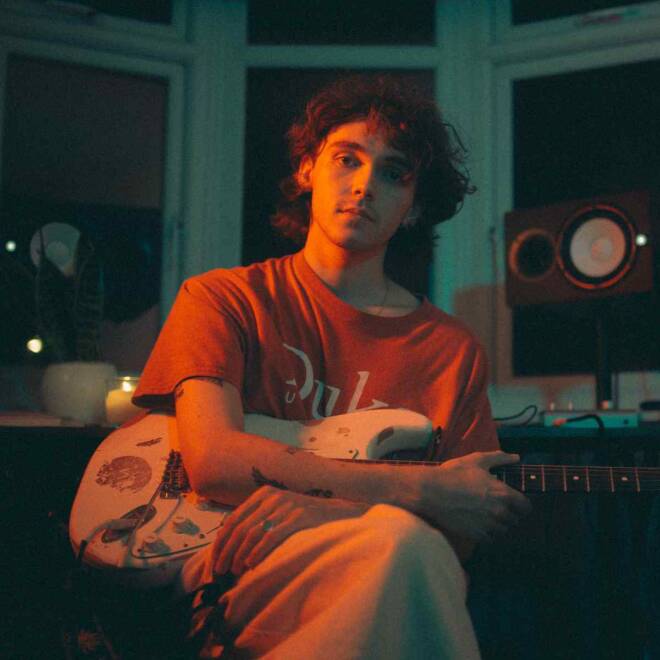 JWestern - Regret It All
---
Fresh out of the UK, where a burgeoning bedroom pop scene continues its spread across the pond via Soundcloud, Bandcamp and Spotify playlists, now comes Leeds-based artist John Gooding, a.k.a. JWestern. His most recent single, "Regret It All," is a catchy, soulful track so smooth and mellow it will have you floating — headphones on and eyes closed for full effect. "Regret It All" is one out of five tracks that make up his promising EP debut, Just People. Its seventeen-minute runtime is a rich production packed with multi-layered sounds, some satisfying hooks stacked against a cool and hazy soundscape. Like much of the EP, "Regret It All" cleverly blurs the lines between its neo soul grooves and dream pop textures. The song begins with Gooding's blurry, almost muffled vocals singing the main hook, "Don't make me regret it all," a line that repeats itself throughout, essentially building out the song from that one verse. His vocals then melt away into the soundscape, fading in and out of the mix, along with his bright melodic guitar licks that come in climactically towards the end of the track, tying it all together. "Regret It All" is a guaranteed pleaser for those of us who've been vibing for the past years to Rex Orange County, Yellow Days and King Krule — or more recently, Arlo Parks among others. Photo by Aubrey Simpson.
—
Alejandro Veciana
on November 10, 2020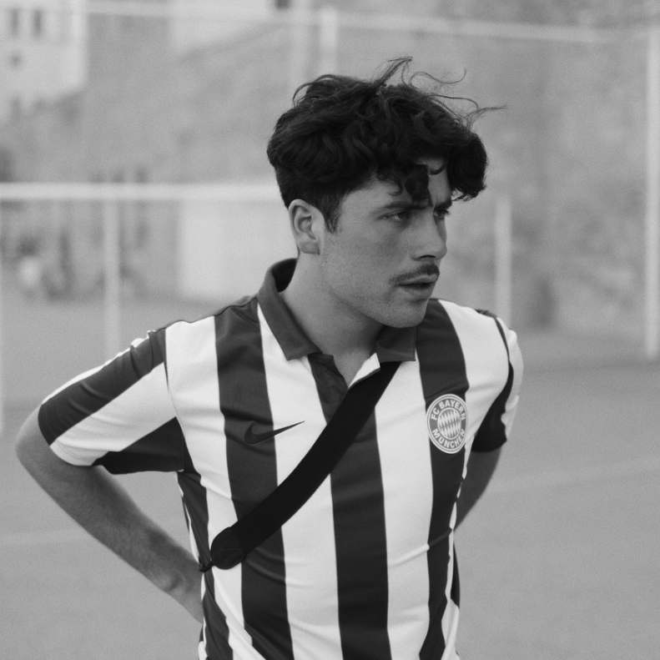 abrahamblue - You
---
There's a feeling about the approach of summer that makes the season so liberating. It's the indulgence in the sun's rays on a hot day while worries pass you by. Belgian artist Abrahamblue embodies this feeling on "You," a selection from the artist's debut EP, Tracks I Made Last Summer. The track mixes elements of jazz, neo soul, and hip-hop to present a slow, groovy melody. Lyrically, the track is simple, but perfect. There's no need for an intricate narrative when blue's laid back attitude speaks for itself. For blue, the sweet escape of summer is nothing without the one who's caught his eyes. The repetition of "You" in the chorus especially creates a soft, melted ambiance that draws us in.
—
Bianca Brutus
on November 10, 2020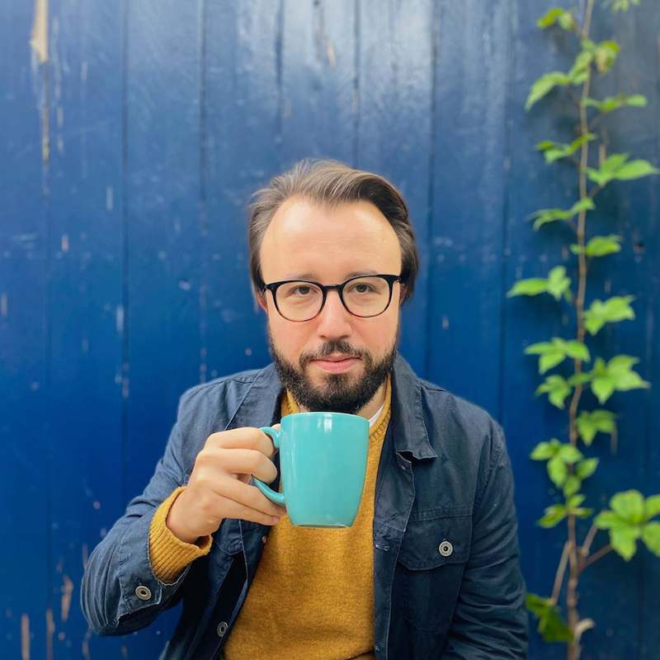 Ben Rice - American
---
As a producer, sound engineer, mixer, composer and singer/songwriter, Ben Rice wears nearly every hat imaginable in modern music. In congruence with his multi-faceted commitment to the craft, his latest single pays tribute to the deserving, dedicated individuals who have become victims of their environment. "American" is a courageous speculation of waning national identity. With hints of country and Americana flair, this gentle listen primes its audience for a critical reflection on today's American dream paradox. It was always nebulous, and for many, it's been increasingly inaccessible. Rice serenades those "riddled with anxiety through the best years of [their lives]" over a psychedelically empowered arrangement. From here, a culmination of influences surface, from the very generation that shaped this fate to the voices of today who fight tirelessly for a shift in ground. This piece is me, you, your mother and your uncle. While his focus is immediately grim, Rice encourages further artistic creation as we approach a horizon on which future generations will hold us responsible.
—
Daphne Ellis
on November 10, 2020