Buzzing Daily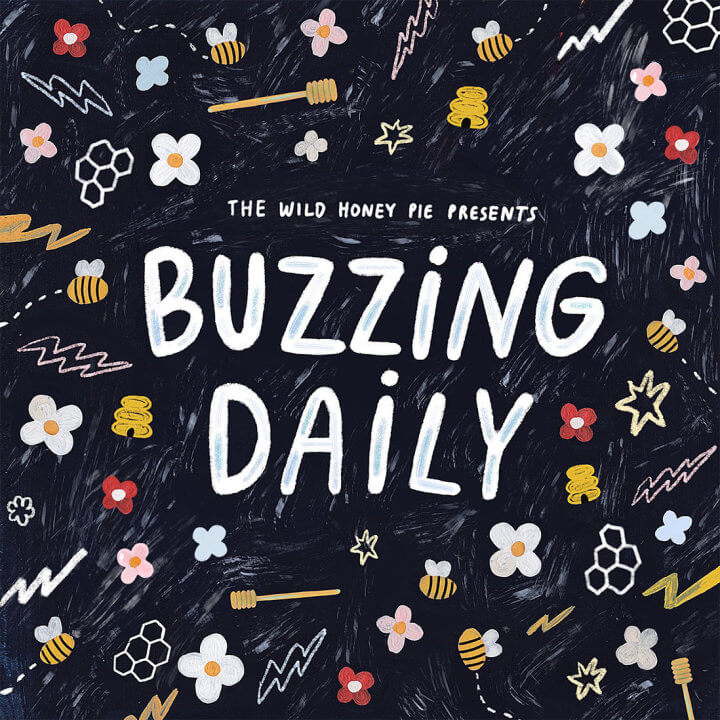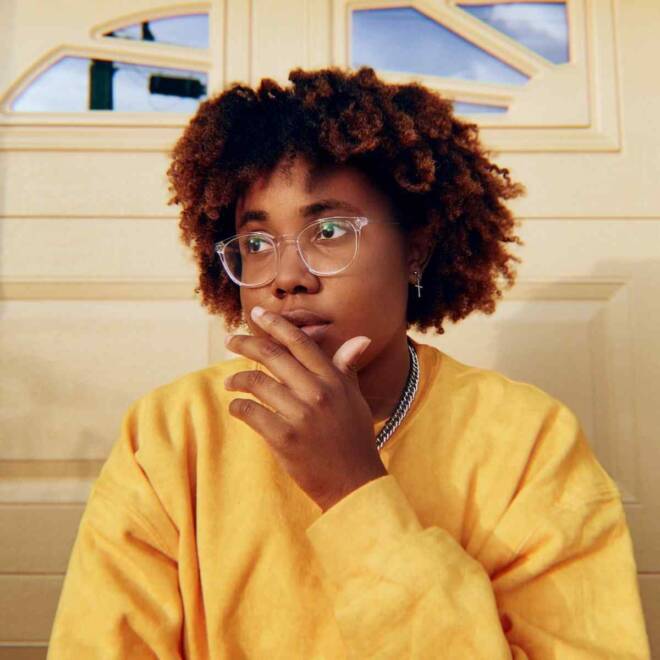 Justy - Rinse, Repeat, Regress
---
Listening to Justy's latest single feels a bit intrusive. The Brooklyn-based musician cracks herself wide open in "Rinse, Repeat Regress," and she takes us all on a tour through her perspective on the all-too-familiar tango with remembering that self-love exists in a muddled post-break-up haze. Justy dives into a deep corner we all have after a break-up where she realizes she has nothing but time to tune into herself and her deepest feelings. In her lo-fi, but funky exploration into her inner-self, she begins her monologue cautiously in terms of coming clean with herself and her current reality, but she's confident in telling the listener she knows her heart is broken beyond repair, which influences her current outlook on love.

As the track progresses, Justy moves through her inner-monologue behind a 90s-influenced R&B beat reminiscent of TLC. As the beat and her self-banter flow on, she slowly comes to the conclusion that the type of real love worthy of celebrating is the love she has for herself, which comes alive in the chorus where she sings, "Now I'm single and I got nowhere to run / Unless I'm running to myself, I was looking for the answers / But I never thought I'd ask myself for help." Justy runs into her own arms with the proclamation, "Maybe when I love myself again / Maybe I could Iove again."

"Rinse, Repeat, Regress" is hardly a tale of regression: her perspective shift on self-love allows her to look at her break-up through a new lens, allowing for genuine gratitude for her ex to take over. Photo by Justy.
—
Taylor Hodgkins
on March 9, 2021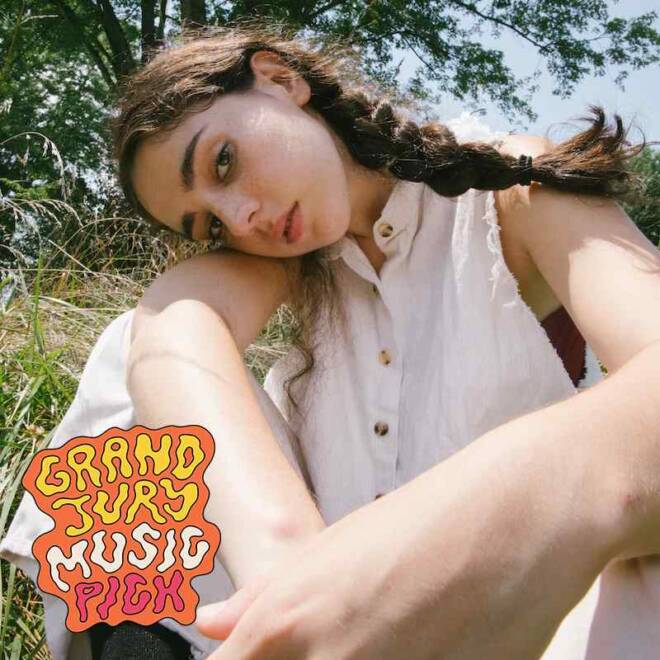 Samia - Pool - Bartees Strange Version
---
The introduction track to Samia's debut record The Baby, the original version of "Pool" is a beautifully expansive song. Samia explores a fleeting intimacy, the song bubbling up as more questions come pouring out. With his contribution to The Baby Reimagined, Bartees Strange dials up both the expansiveness and the intimate tone. The intro and first verse deliver an extremely personal moment, so raw, driven by clean acoustic guitars and Strange's stunning and gentle tone. The two fit hand in hand. Just after the minute mark the song blossoms. Powerful chords extend out like beams of light shooting into the sky while drums push the song onward underneath. Strange stays steady; a rock amidst the chaos, his voice is something to cling to. But, as we turn to the outro, the intensity and building passion overflows. The questions come pouring out again as the effects on the vocals give it a harsh edge, an edge that puts the visceral emotion of the moment front and center. "Is it too much to ask?" the refrain repeats over and over, and both Samia and Strange just want to know how long these moments will last, a question set in the assumption that they can't. The two seem to be hoping that this awareness can empower them, keep them present in some way. It's a feeling we all experience, a feeling anyone can, proven as both Strange and Samia fill this song with their own style and authenticity. But as the questions get harder, so do the emotions (and in this case, the music). All we can do is try to appreciate what we have when we have it, floating in that pool. Photo by Jessica DiMento.
The Baby Reimagined, featuring covers of Samia's debut record by artists such as Bartees Strange, Anjimile, Donna Missal and more, was released via Grand Jury Music on January 15.
—
Max Himelhoch
on March 5, 2021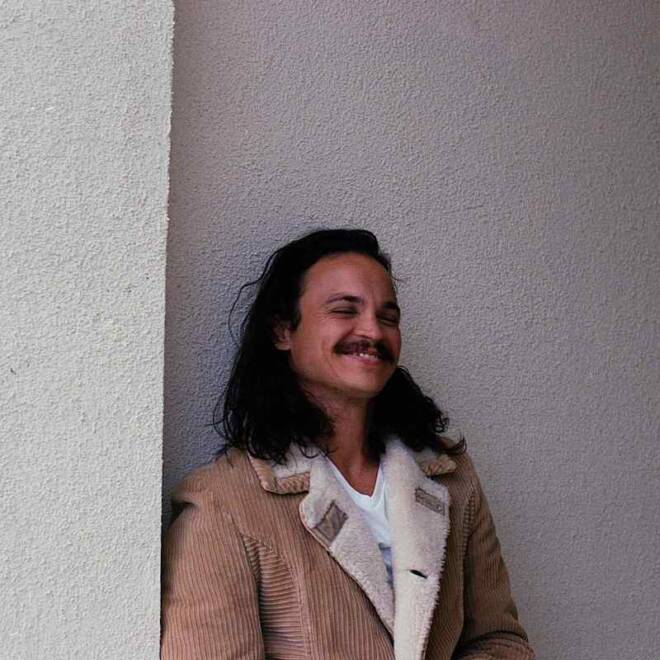 S. E. Webster - You & I Would Die
---
S. E. Webster's "You & I Would Die" can't help but transport us to some western desert town where the horizon meets long dirt roads and desolate terrain. The layering of guitar, strings and an emotive choir craft a theatrical vision of the song. As Webster sings in an almost rugged yet delicate tone, he begins recounting a narrative of an experience with a past lover. The story follows Webster's process of coming to terms with the "death" of a relationship ultimately taking place in California. Working alongside LA-based producer/composer Erik Groysman (Karmina, Cape Weather), mix engineer Steve Bone (Mario Jose) and mastering engineer Philip Shaw Bova (Andy Shauf, Father John Misty), the team crafted a stimulating and experiential project. Those who dwell in the environment of S. E. Webster Americana revival sound are welcomed with unconventional lyricism and tasteful instrumentation. The single is the title track from Webster's 4-song debut EP, released February 26. Photo by Luke Armitage.
—
Keely Caulder
on March 5, 2021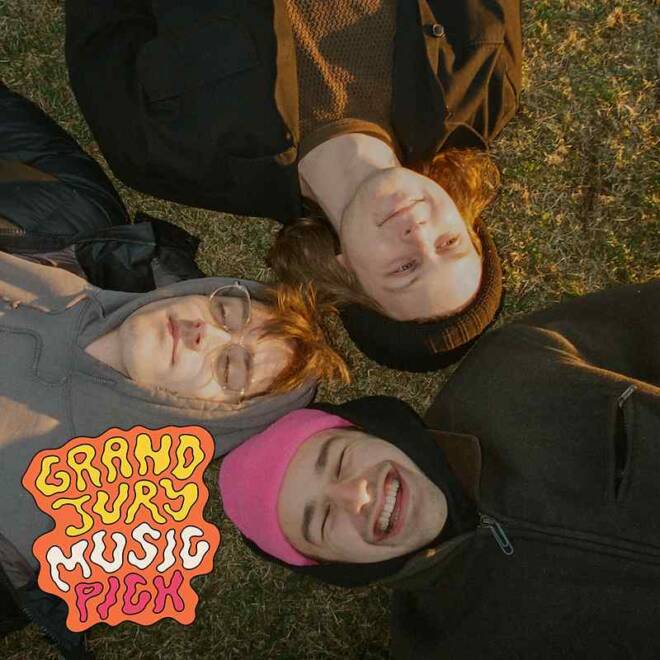 Baby Boys - Desperado
---
Crafting insane, bizarre, abundantly creative tunes is second nature to Baby Boys. The production/ multi-instrumentalist team is made up of well-versed music industry wunderkinds, including the likes of two Hippo Campus alumni: Jake Luppen and Nathan Stocker. Joining friend Caleb Hinz, the St. Paul trio seem adept at crafting their own chaotic sound, even though they've only been releasing music together for a few years.
Hyperactive, bouncy, fun and surprising, "Desperado" joins Baby Boys' handful of singles that continue to jostle and excite the scene. It's a wildly intelligent listen, and an effortlessly engaging alt-pop song. But unlike a lot of experimental pop, this track still manages to be accessible for unrefined ears. Baby Boys have carved out a niche in the rising indie scene that's all their own. In spite of the kaleidoscope nature of their soundscape, there's obviously a clear creative direction this band is following. Whatever it is, it's working. They manage to create cohesion out of gritty vocal distortion, gentle acoustics and dance beats. I can't explain why it works, it just does. Baby Boys has the talent, originality and acumen to succeed in anything they try. Whenever live shows come back, I plan to be front row at theirs. Photo by Muriel Margaret.
Check out "Desperado," and be on the look-out for Baby Boys' upcoming LP Threesome, dropping March 12 via Grand Jury Music.
—
Hannah Lupas
on March 4, 2021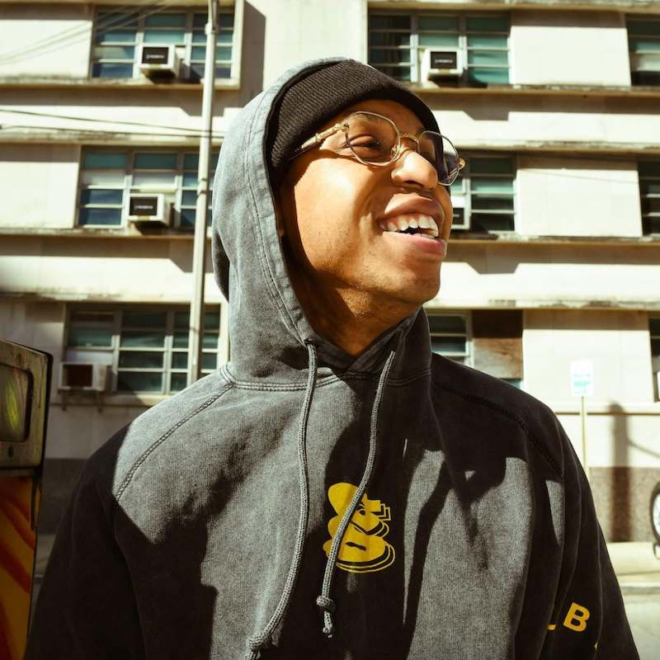 Pell - Technicolor
---
Pell's "Technicolor" may be more of a personal examination of his inner-self at first listen than we may think.
The fifth track on glbl wrmng, vol. 1 is a sample of the collaborative effort between Pell and multiple artists from his hometown of New Orleans, in this track, LeTrainiump and Dominic Scott. The record features multiple nods to Pell's home, thus providing the rapper with many opportunities to go back to basics. "Technicolor" goes back to square one and the most valuable asset of them all: Pell, himself.
A reoccurring theme in "Technicolor" explores the concept of the narrator going within in order to figure out his path in life. The journey of self-growth is not intimidating or heavy; the chorus of "Technicolor" celebrates the triumph in realizing the writer has moved through different thoughts and perceptions of himself, as illustrated through comparisons of viewing the world through a black and white lens. He finally discovers the value of his views, thus having the clarity to view thoughts and feelings through the bright technicolor lens; the self-assurance in understanding his worth allows for the exploration of the goals Pell later lays out.
glbl wrmng, vol. 1's ode to self-discovery and going back to one's roots was released on February 19. Photo by glbl wrmng.
—
Taylor Hodgkins
on March 4, 2021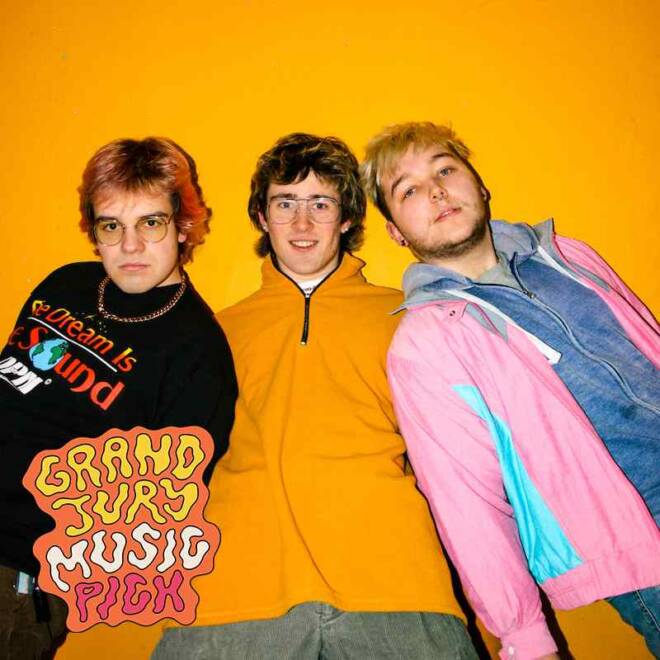 dad sports - nrvs again
---
dad sports' latest single "nrvs again" falls somewhere between a Dayglow track and a more modern, synth-pop version of a Smiths song, topped with lo-fi lead vocals akin to Day Wave; the result is like a dance-ridden sugar pill for anxiety. In a rush of synths and sunny guitar riffs over fast-paced programmed drums, dad sports impressively bottles the odd sensation of discerning our own COVID-era emotions. In a glittering four minutes, they walk us through how difficult it can be to identify either rose-colored butterflies or adulthood anxiety when you're already living in a constant state of quarantine unease: "feels like I'm nervous again / though it doesn't take much these days…you're the reason I can't sleep tonight." But the good news is, by the end of listening to this indie pop gem, you will have forgotten your worries altogether. Photo by Lucas Kuhl.
"nrvs again" will appear on dad sports' debut EP, I AM JUST A BOY LEAVE ME ALONE !!!, releasing through Grand Jury Music on March 19.

—
Heddy Edwards
on March 3, 2021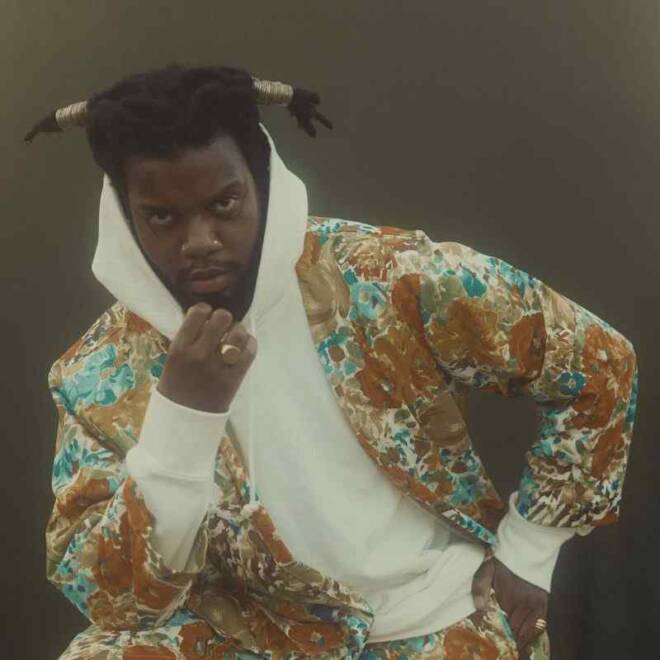 serpentwithfeet - Same Size Shoe
---
Love is creation—collective cultivation producing an exclusive sense of joy that often becomes a cynosure to the world outside. Love is bare feet slapping against cold wooden floors on a particularly warm day—invigorating, assuaging, empathetic. Love is a shared experience, and the Baltimore-hailing artist serpentwithfeet explicates this to be in more ways than one in his latest release, "Same Size Shoe."
The release is a charming and emotionally profound breath of fresh air to carry us into the new season. Bearing the signature celestial vocals and distinctive serpentwithfeet style, the enlivening track is a personal attestation to being in love with someone who has undergone similar walks of life. It is a declaration of loving loudly and freely as a Black, gay individual with an impassioned dedication to do so. It is an attestation to the experience of love, resting not only in the fact that the couple can probably double the size of their shoe collection, but that they're able to understand one another due to their shared experiences of living as Black men. As the adroit artist shared in a statement once, "I prefer to date and love on Black men. I don't want to be with anyone who can't go to my barber or walk a mile in my shoes."
"Same Size Shoe" is a wondrous expedition of the artist's forthcoming album DEACON, which is set to debut on the 26th of March. DEACON stands as the third full-length project serpentwithfeet has released since his 2018 LP soil and 2016 release blisters. The much-anticipated album flaunts an attractive introduction with this track and music video combination, and we're more than excited for its official release. Photo by Braylen Dion.
—
Bianca Brown
on March 3, 2021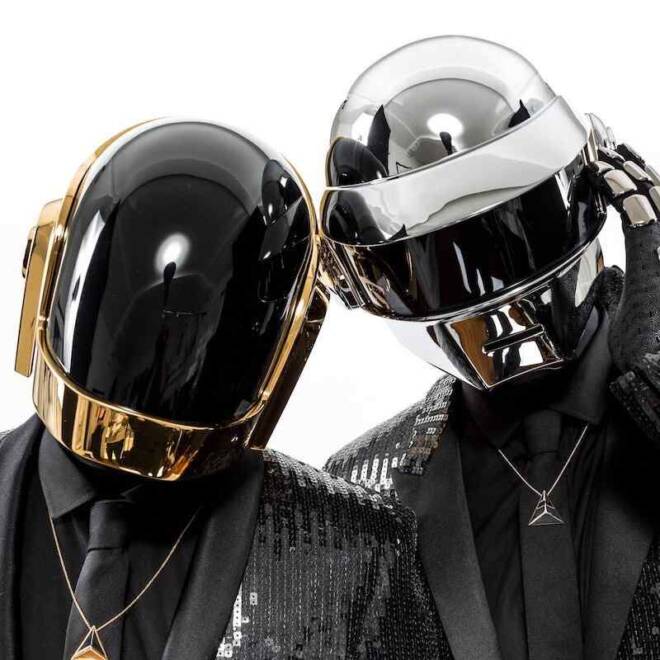 Blast From The Past

Daft Punk - Derezzed
---
Of all the songs in the Daft Punk catalogue, I know it definitely seems odd that I'd choose to talk about "Derezzed," the hyper-energetic electronica hit from their acclaimed score for Tron: Legacy. Daft Punk is known for their pop anthem stand-outs like "Get Lucky" and "Starboy," and these songs continue to thrill music enthusiasts and jazzercise moms alike. The quality of their music is exhibited in their longevity. And if evergreen beats were ever a thing, I'd say they're best represented in Daft Punk's Tron album.
"Derezzed" is obviously cinematic, punchy and fun. It perfectly encapsulates the sci-fi, action thriller nature of the film while being an absolute banger on its own. What I love about this song, and their decision to make a children's movie score in the height of their musical popularity, is the pure counterculture of it. The decision to continually choose projects that excited them instead of projects they "ought to pursue" made them a more groundbreaking and "rock-n-roll" band than most of their peers. It's for this reason that you can't help but respect Daft Punk's decision to step away from the industry. They pursued their craft and their genre when electronica and house music were mostly considered taboo and inaccessible. They brought house beats to the radio and made the world fall in love with them, all while being true to their original vision. They've proven they're a band worth watching, even though they've been mostly dormant for the last 8 years.
Seeing Daft Punk hang their helmets for good is a hard loss, but they've left us an incredible body of work that'll be worth returning to again and again. I recommend listening to all of Daft Punk's Tron: Legacy album on a night drive. "Derezzed" arrives about halfway through the album, and it's completely immersive and an absolute blast. Photo by Chad Batka.
—
Hannah Lupas
on March 3, 2021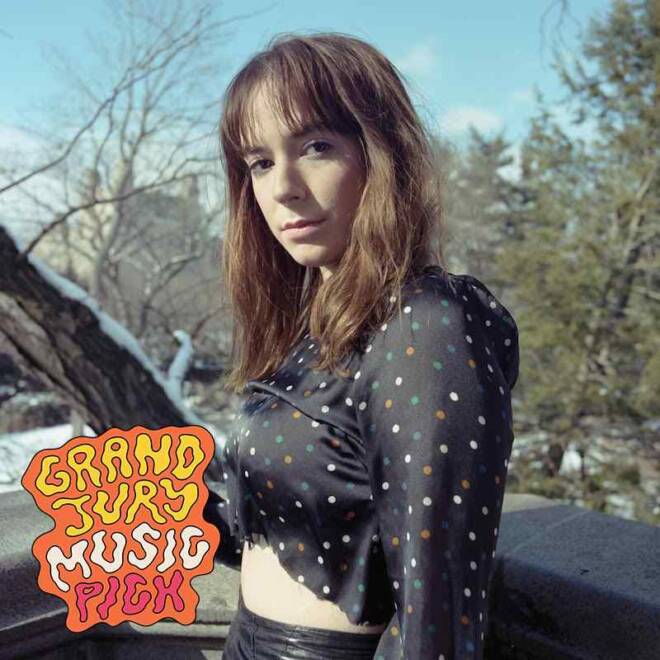 Jordana - Doubt of Revival feat. Ryan Woods
---
In the prime of their youth, Gen Z resembles the effortless cool over which their Gen X parents once reigned supreme, while also managing to update it for a new age. Jordana's "Doubt of Revival" featuring Ryan Woods brilliantly encapsulates this idea: musically, lyrically and in the very culture that surrounds its release. The bedroom pop artist's airy vocals and sleepy delivery float above a grungy eighth-note bass line, in a way that would make the Empire Records soundtrack's music supervisors proud. At first blush, the lyrics seem almost random, as though born through a stream-of-consciousness journaling exercise. Listen again. And again. These are the words of a generation coming into their own in an entirely different world than their millennial predecessors; they weren't force-fed a fake idea of "how to be" that would eventually bite the latter group in the collective ass. They witnessed the backfire, and they're incredibly perceptive. This track proves just how closely they've been paying attention. They know the doubtful messages ingrained in them are not of them; it's as distinct as Jordana's backing vocals float above Woods' lead when he sings, "Got permission from a cynic he said live your life / Don't you listen to the critic that's inside your mind." Jordana and Woods represent a renaissance of capable DIY artists who are not only busting any doubt older generations may have fostered—they're reviving the best of what was left for them. Photo by Felix Walworth.
Jordana's newest single was released today via Grand Jury Music. Listen on Bandcamp or wherever you stream.

—
Karyna Micaela
on March 2, 2021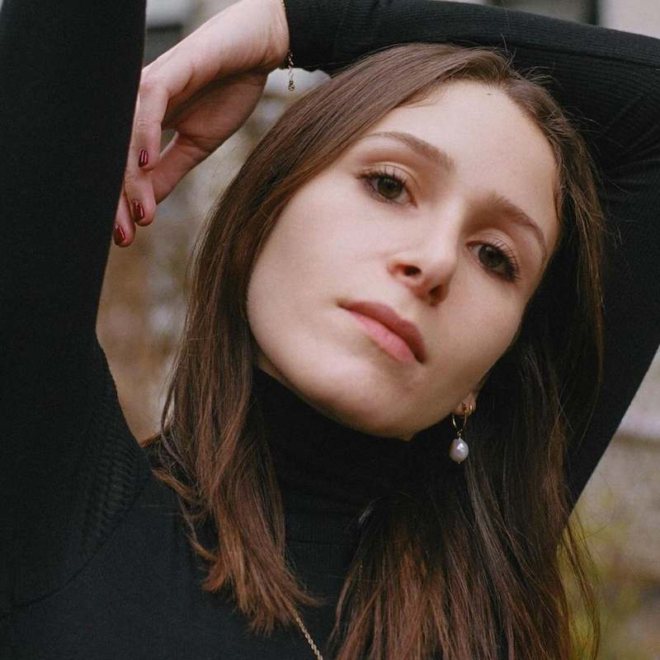 Sarah Cicero - Letter to the Editor
---
Sarah Cicero's "Letter to the Editor" is the perfect backing track to a post-breakup cleaning spree. The lyrics read like a letter you'll never send, a composed list of grievances and calculated insults. Cicero's sweet vocal harmonies undercut the bitterness of the lyrics though, like cream in coffee. The heartbeat-like bass makes itself known from the beginning, occasionally skipping up and sinking back down before settling into a fast steady drive. It sounds just like when you're trying to think about anything else but the person getting under your skin. You try to redirect your thoughts, but instead, you just find yourself jumping to a fresh thing to be angry about; some of them are petty, some aren't, and it's hard to let go of either. You compromise by deciding to be the bigger person—or at least, the better person, which isn't that hard, really, because they were a jerk who didn't deserve your time. After all, isn't the best revenge on someone who consistently makes you feel small to continue to grow in their absence? Photo by Sara Laufer.
—
Allison Hill
on March 2, 2021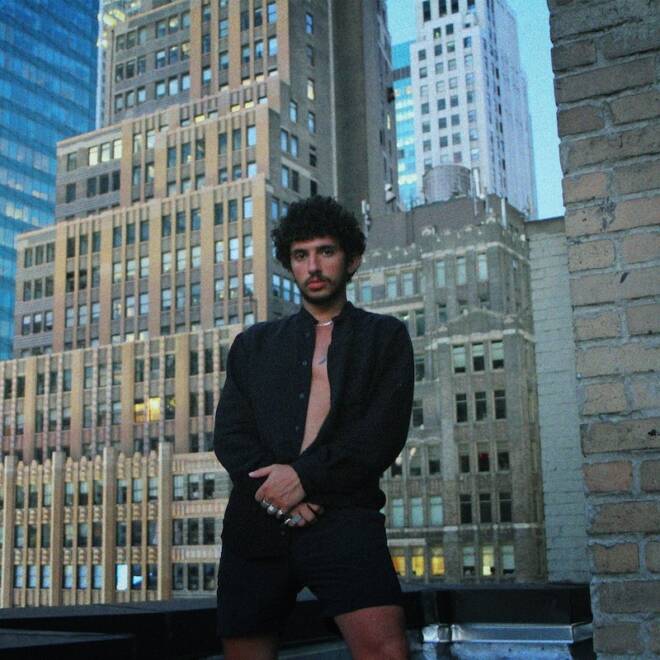 Richie Quake - Sensitive
---
From Brooklyn singer-songwriter Richie Quake comes "Sensitive," a dreamy, retro pop tune that addresses a core human need: to be understood. "I don't wanna be doomed / Drifting through time and space forever," Quake sings on the track, wondering if and when his lover will be able to offer the compassion he craves. It's almost hesitant, the way he makes his request through a coy, yet breezy delivery over velvety guitars and a slow heartbeat. It feels unfair to have to ask for empathy; I've spent so much of my adult life unlearning the need to apologize for my feelings. And while it often seems like the emotional labor is too much to ask of someone, sometimes all that means is a moment to "be alone together." "Sensitive" is Richie Quake's effortlessly tender reminder that you deserve a partner who will try. Photo by Mark Shami.
—
Ysabella Monton
on February 26, 2021