Buzzing Daily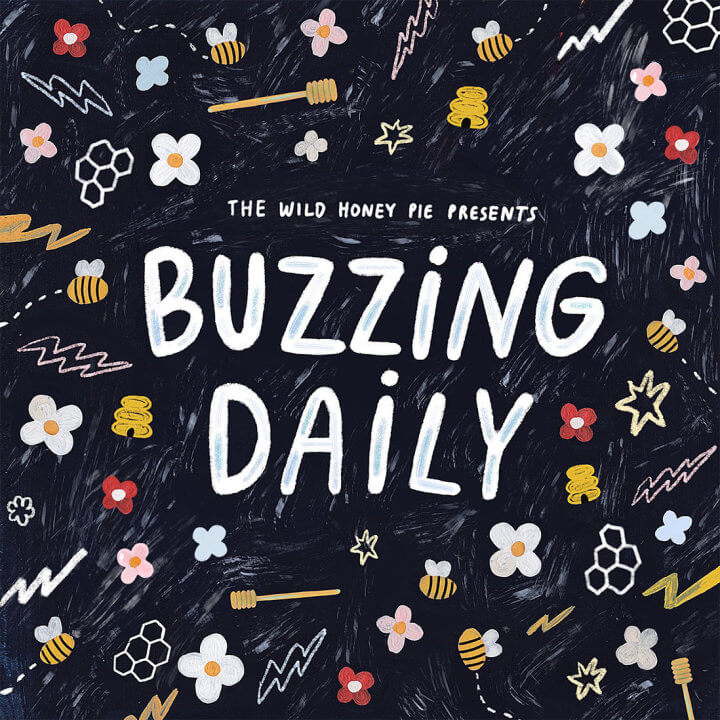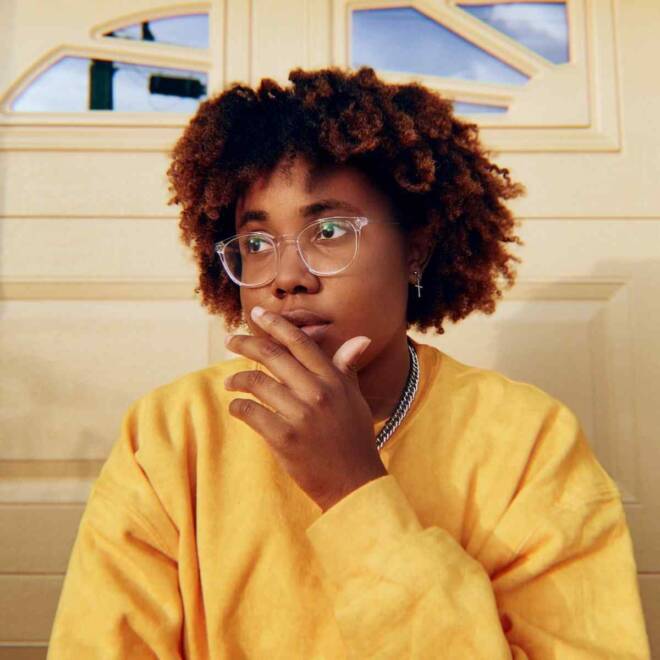 Justy - Cool
---
With unassuming confidence, Brooklyn-born Staten Island-raised R&B artist Justy advocates for self-acceptance on the smooth jazz-hop single "Cool." While the production channels golden age hip-hop, Justy's vocals waft smoothly over the beat as she quips, "Money in the air, money in the air / I don't really care, I don't fucking care." She has this way of sounding both laid-back and indulgent in herself with these nonchalant lyrics. They're simple truths I wish I knew when I was eighteen, constantly remolding myself into what I thought people wanted. I'm taken with Justy's choice to sample Eartha Kitt, not in song, but rather in the form of a 1982 interview in which she scoffed at the thought of having to compromise who she is for a man. 

Nothing matters, when you really think about it; what time of day is best to post on Instagram, what people will say about my next quarantine hair color (I've been through four already), whether I'm too much of this or not enough of that. "If I gave you the world, no it still wouldn't matter," Justy sings, a reminder that you can't please everyone, and that approval you think you need isn't the answer. Take it from both me and Justy: there's nothing sexier than knowing and loving yourself.
—
Ysabella Monton
on October 1, 2020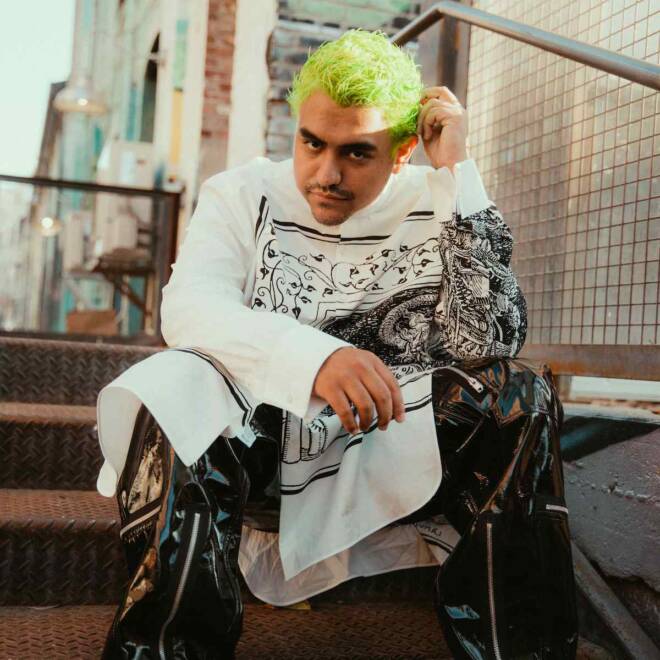 Scarypoolparty - Return2Sender
---
The new EP from LA-based Scarypoolparty (solo project of Alejandro Aranda), Doom Hologram, opens with "Return2Sender"—the first of an eight-track story, meant to be played in order. Lingering just under five minutes, "Return2Sender" encapsulates the feeling of watching raindrops roll down the window, as golden candlelight flickers and once-fresh flowers on the table slowly wither away. Throughout the ethereal track, the scent of broken promises is as fragrant as wilting roses, leaving the listener to once again taste the words they wish they'd said to someone ("You take my words and break me down / I wrote you letters just to say 'I love you' / And now I know that you would tear them all apart"). The track allows Aranda, an American Idol alum, to flex his pop sensibilities and brings to mind the exact inspirations referenced in the release's press statement—that he "channels the prodigious dexterity of John Mayer overlaid with the ethereal pop of The 1975." Aranda's hurt is undeniably palpable, and this candor is the heartbeat that drives the song through its melodic turns and an aching acoustic interlude. But, as great art is so often made, Aranda turned heartache into a glowing and visceral connection with his listeners — and one they won't soon forget. Photo by Nicole Busch.
—
Heddy Edwards
on September 18, 2020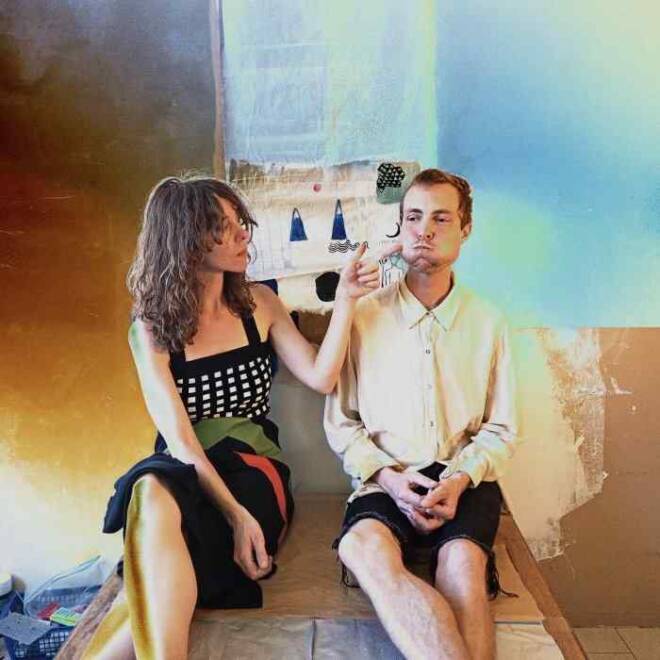 rincs - Or Is It Just You
---
rincs are the L.A.-based duo of Rebecca Ramirez and Bjorn Winberg. Their music is incisive and eccentric, with the occasional punkiness of Ramirez's vocals casting a moody shadow over their poetic lyrics. rincs value brevity and melody. As with "Or Is It Just You," their songs tend to burn fast and bright before fizzling out at just the right moment. They've said all they need to and delivered their message with singable indie-pop sentiment. "Or Is It Just You," their most recent single, conveys the jarring realization that everyone lives within their own distinct reality — what looks upside down to one person may look completely normal to another. Sometimes it's a realization full of possibility, and sometimes it's a terrifying one. This song mostly deals with that second feeling, creating a slow buildup of disorientation enhanced by cyclical guitar riffs. There's also some quirky instrumentation — the thumb-piano solo that drives this track towards the final chorus is one of several reasons it's well worth a listen.
—
Siena Ballotta Garman
on September 18, 2020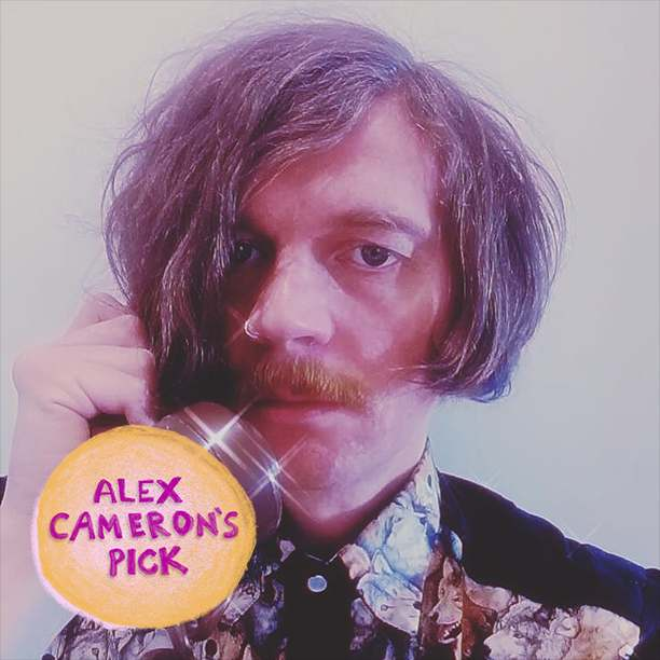 See Thru Hands - Hot City
---
Oddly prescient lyrics and red hot vibe as well. An apocalyptic déjà vu in the club. Punk-funk from Manchester grafters See Thru Hands. It's catchy as hell, so danceable and alludes to the end times we're living in with an accuracy you'd call "on the nose" if it hadn't come out [last year]. — Alex Cameron
Alex Cameron is a gifted storyteller; he crafts colorful cinematic narratives that explore themes like masculinity, sex, guilt and failure, while mixing Springsteen-like nostalgia with self-aware kitsch.
—
Alejandro Veciana
on September 17, 2020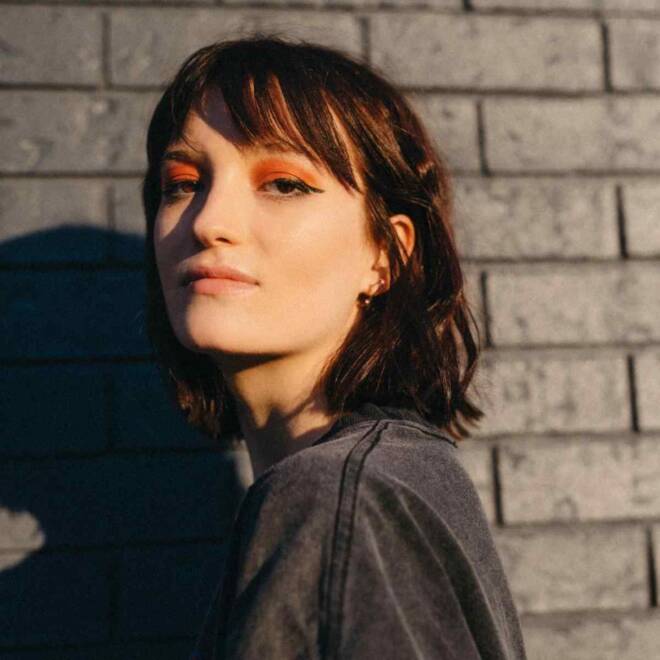 GRAE - Permanent Maniac
---
One of the most delightful parts of music is how easily it facilitates connections between people. Striking up a conversation with someone else at a show, swapping CDs with friends, even tuning into a livestream with a thousand strangers — music has a talent for bringing people together. That's before even getting into the songs that make you feel seen. Understood. Even loved. "Permanent Maniac" is a dreamy exploration of that infatuation with the first artist that made you really feel. The lyrics flow like a diary entry, full of affection that is simultaneously naïve, intense and genuine: "I have him close to me, since I met him on the radio." The thing is, it's not quite a fantasy. Sharing music, even between artist and fan, is an emotionally intimate experience. As someone who's been on both sides, it's kind of beautiful the way that another person can let a piece of art so close to your heart burrow so deep and close to their own. The fact that people you don't know will let your songs slip into their ears, take up space and coil itself around memories that you barely had a hand in creating? It's beautiful. It's a sense of sharing so intimate and organic, it almost makes boundaries feel blurry. GRAE's track pirouettes on that boundary, floating above bouncing bass, buoyed by innocent harmonies. "And he'll never, never know." It's not a bitter declaration. It's respecting the relationship for what it is — a message in a bottle tossed out to sea. If it suffers abuse in its journey, it's a bitter feeling when it shatters. But when that mutual connection is respected as the delicate, transient offering it is? It sparkles. Photo by Lizzie O'Donnell.
—
Allison Hill
on September 17, 2020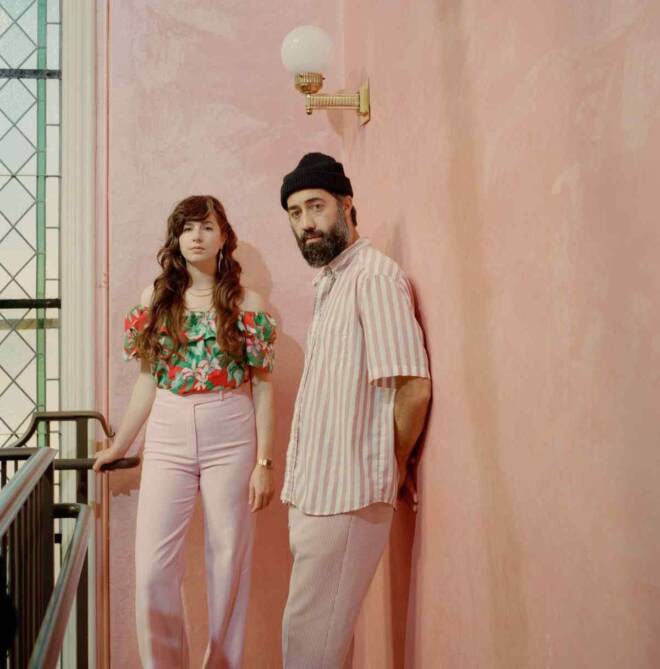 Brijean - Moody
---
Summer is over but fear not, Brijean's latest single, the appropriately titled "Moody," will have you swimming in a warm, electronic groove so smooth and cool, you're gonna want to jump right in again. Even if you are not familiar with Brijean Murphy, you've heard her beats before. The Oakland-based musician is the highly-coveted percussionist behind artists like Toro y Moi, Poolside and U.S. Girls among others. In her latest musical project Brijean however, Murphy collaborates with producer, bassist and composer Doug Stuart. Together they mix a chill blend of conga and vintage electronic rhythms tinged with shades of house and synth-pop. Topped with a soft, bossa nova-like vocals, "Moody" makes for a very easy listen but its layered production of percussions, bass and synth is so addictive that, if you're not careful, the track will have you reach out for your second or even your third caipirinha. Listen responsibly. Photo by Jack Bool.
—
Alejandro Veciana
on September 17, 2020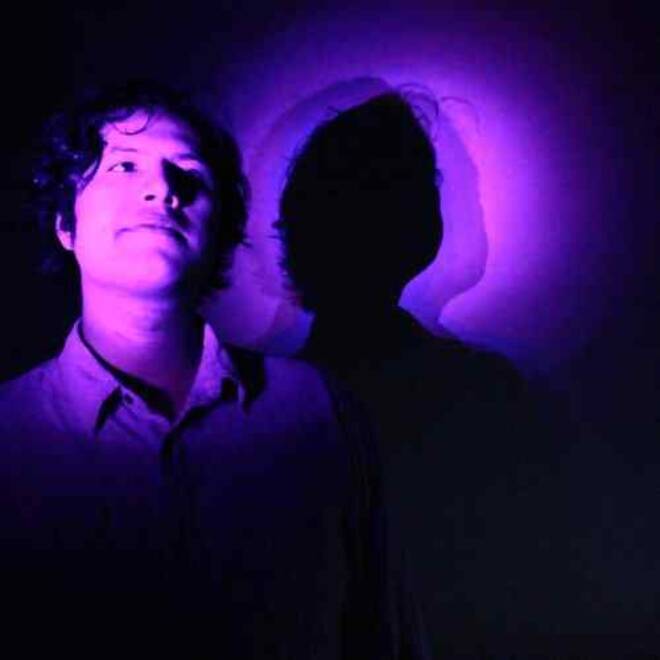 LOMELI - Prayer Beat
---
"Prayer Beat" by LOMELI is a slow-burning slice of a vibration born out of some heartfelt, emotive pangs only an artist entangled in a messy love affair with melody and soul could make. The sheer longing in the vocal is enough to make the same face Jay-Z made when Timbaland pressed play on the final "Dirt Off Your Shoulder" beat. Yet, it's the unwavering, tasteful production built on several of the prettiest harmonies this era of neo-soul has offered the world. Now, where's the IDM edit?
—
It only took three minutes for a few of the golden leaves to gently annex themselves from the towering oak tree outside of the girl with the view of the park's window. She counted the leaves nevertheless. She even had a laugh over the viral video of a man counting numbers, then regained her composure as this was serious business, counting the number of leaves and all. Autumn was her favorite season, after all. It had been the hottest summer in the planet's history, and the fall felt as calm and crisp on her skin and mood as a freshly cracked open frozen can of soda pop. She could only count a few leaves before they stopped falling, some humorously reluctant to detach from the wood and the bark. When she stopped counting the leaves, her senses alerted her to the sound melting into her studio apartment's walls and floor. It reminded her of days at the lake with him, walks through the park with him, nights watching movies with him, runs up the mountains with him, dawns in the kitchen with him, drives from airports with him and dusks in the dark with him. She caught herself swaying to the song before the vocals came in. Once they did, she started to saunter her way towards the speakers. She caressed them with her palms. She put them together to mutter a silent prayer for more lazy evenings like these to give her more than enough solace to last her a billion lifetimes. That was when he knocked on her door and startled her so much she jumped into the air, face flushed red. She had to grab the corner of her desk to restore her balance before she walked towards the door to open it, to find him there on one knee. They married that fall and were a family of three by the next summer.
—
Mustafa Abubaker
on September 17, 2020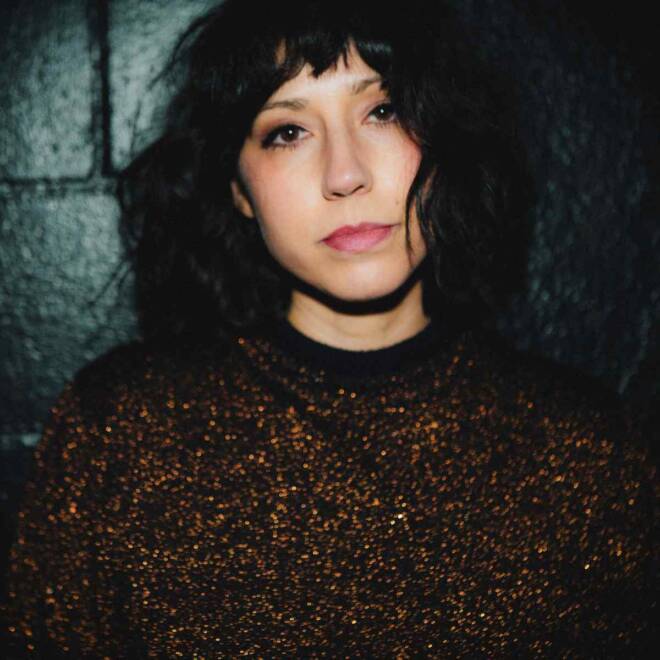 Deep Sea Diver (feat. Sharon Van Etten) - Impossible Weight
---
I'm sitting here listening to a ghost rise from my speakers while my body responds physically to the familiar sound of distortion pedals; with every whine of guitar, an old tremor of hormonal angst climbs up the ribcage to my heart while my arms slowly and rigidly begin crossing themselves. Before I know it, 15-year-old me is huffing and puffing at the door, and she's back with a vengeance. I spent my teens like a lot of isolated kids do, scribbling in my journal, rolling my eyes at anything that moved and crushing on boys and girls who looked straight through me. The only method of keeping the unpalatable world at bay was the pair of headphones secured tightly around my ears blasting the Yeah Yeah Yeahs, BRMC and The Killers on heavy rotation. That is to say, in a time before kids my age had any sense of self beyond malaise and wretchedness, we had early 2000s indie. 
"Impossible Weight," the title track off of Deep Sea Diver's forthcoming October album, embodies that era. It's The White Stripes meets Sleater-Kinney, meets a cool glass of water with a cruel and jagged lip, meets a hole I want to crawl into headfirst, partly because of nostalgia, and partly because I'm so glad you can still find it somewhere. Frontwoman Jessica Dobson's vocals prick like needles alongside the jaunty four-on-the-floor drumline. They dance through the verses, pushing the sound up and out towards the epic. A meek wail of guitar is layered in and around the chorus right before Our Lady Sharon Van Etten enters, her steady rich voice ringing out and grounding us against the bouncing instrumentals. The two singers move together in harmony before the music strips down once more, this time to only Van Etten's low murmur—then the layers build back up again into a thunderous bridge. There's something about the way that she draws out the last vowel in the line, "So I'll just let you down now," that creeps me out and electrifies me at the same time. Kind of like looking back at how formative music from a certain timeframe can be to a generation, how it accompanied us during that period and therefore shaped us as well. Yes, it's true time (and therapy) heals all, but that doesn't mean I didn't run to preorder the LP from my local record shop immediately after listening. Photo by Matt Wignall.
—
Shasha Léonard
on September 16, 2020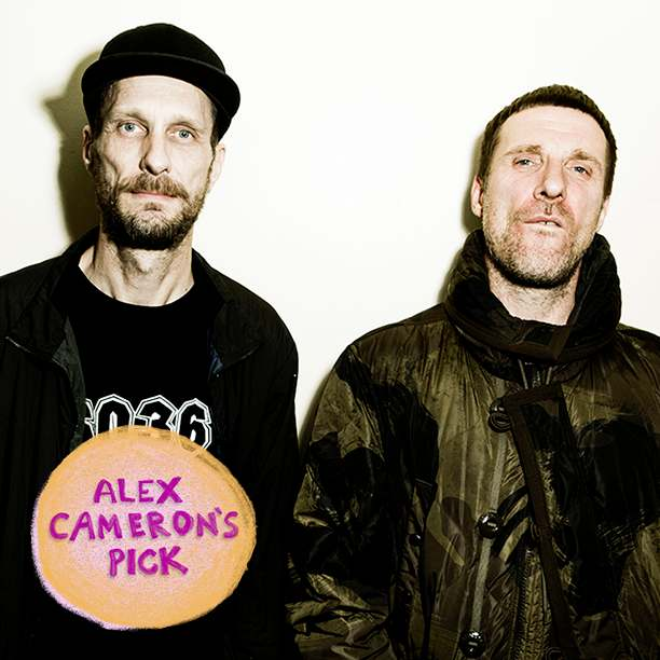 Sleaford Mods - Second
---
There's not a wasted line here. Each word threads in. It's a tight fit and warrants listening to over and over. There's something new each time. I've been watching these guys live on the festival circuit for years, and they terrify me more and more each time. Incredible. — Alex Cameron
On the surface, Alex Cameron's songwriting may seem audacious or comical, but behind his flawed male characters in songs like "Happy Ending," "Candy May" or "Stepdad" there is an honest vulnerability. In these characters, Cameron balances redemption, romance, and the underappreciated beauty of failure.
—
Alejandro Veciana
on September 16, 2020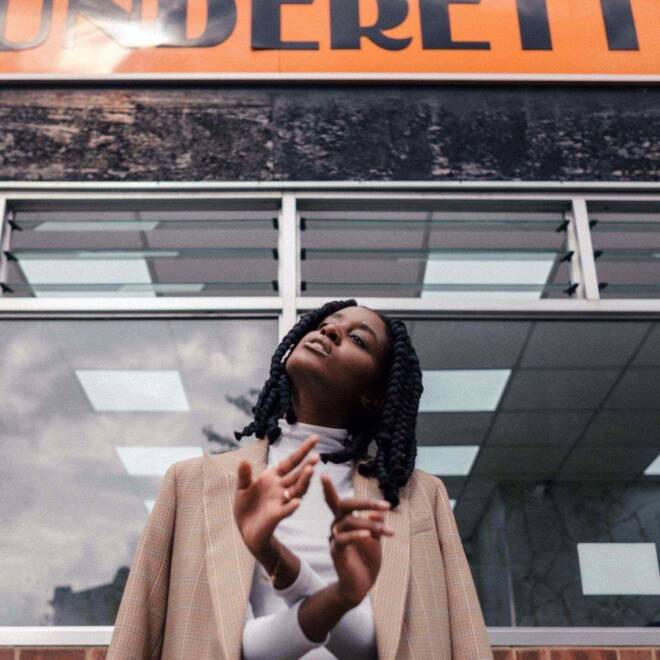 Mysie - Bones
---
Fresh off of her Ivor Novello rising star award, Mysie has released her second song of 2020, "Bones." It's an intricate piece with Mysie's crisp yet smooth vocals at the forefront. Starting with her low and rich vocals, she sings, "I never would have said that I get phased / but now I'm enraged." It feels contained at the beginning before opening up at the chorus. The track is held down by steady but intricate instrumentals—leaning heavily into the bass, which highlights the deep smoothness and intrinsic rhythm of Mysie's voice. "Bones" shows off her wide variety of influences from R&B and jazz to pop and indie and gives us a small taste of the greatness that is yet to come from Mysie. Based in South London, she is currently working on her first album. Photo by Chio Fernández.
—
Corey Bates
on September 16, 2020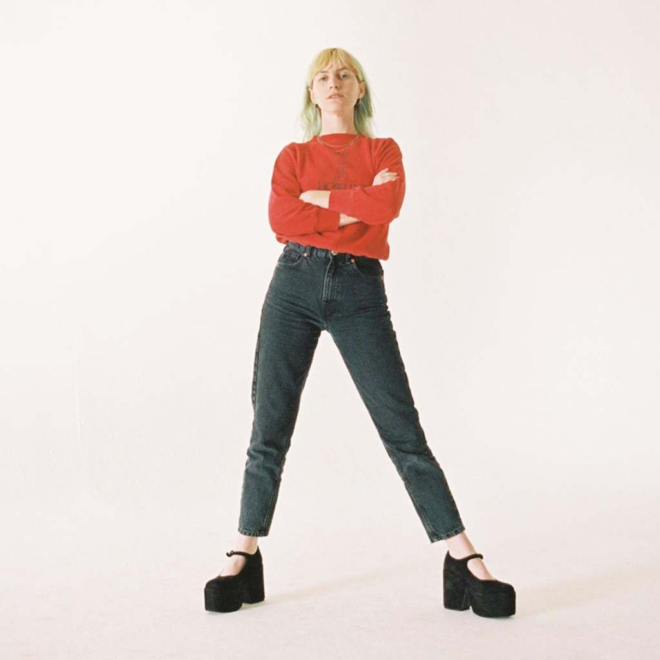 Ian Sweet - Dumb Driver
---
"Dumb Driver," the newest track by IAN SWEET (a.k.a. Jilian Medford) opens with a confession. "I'm a dumb driver when I'm in love," her voice echoes, surrounded by ambient-y sounds and cavernous reverb. The band joins in as Medford goes deeper into the whirlpool that is love. A straightforward rock 'n' roll groove on the drums, a slightly distorted guitar and a simple bass work together to keep the verses self-contained, but just barely. Once Medford sings, "I want to stop, I want to," the music swells and the tide covers us all with the impossible-to-ignore urges that come with infatuation, love, attraction. We've all been there, and we're more than happy to go with Medford into this quirky, extraterrestrial experience of losing ourselves. Photo by Alexa Viscius.
—
Mikhal Weiner
on September 16, 2020