Buzzing Daily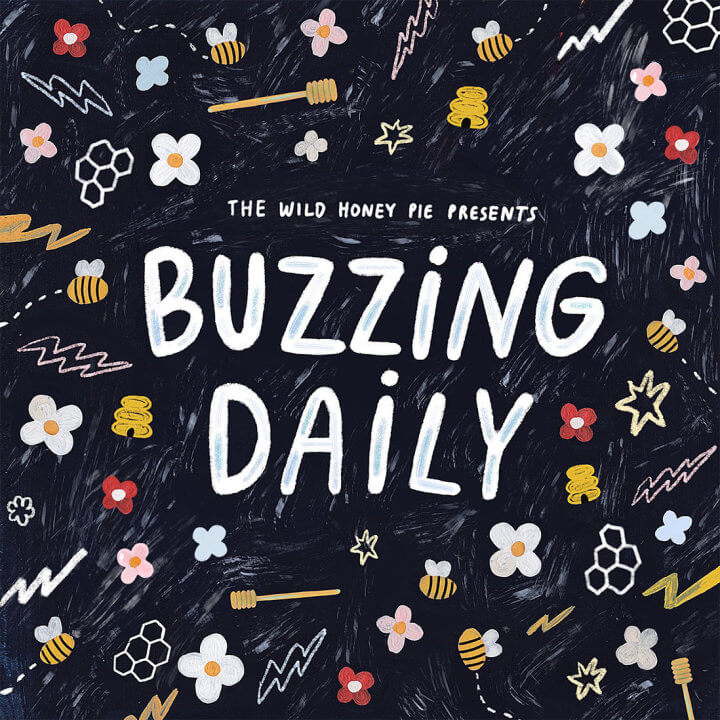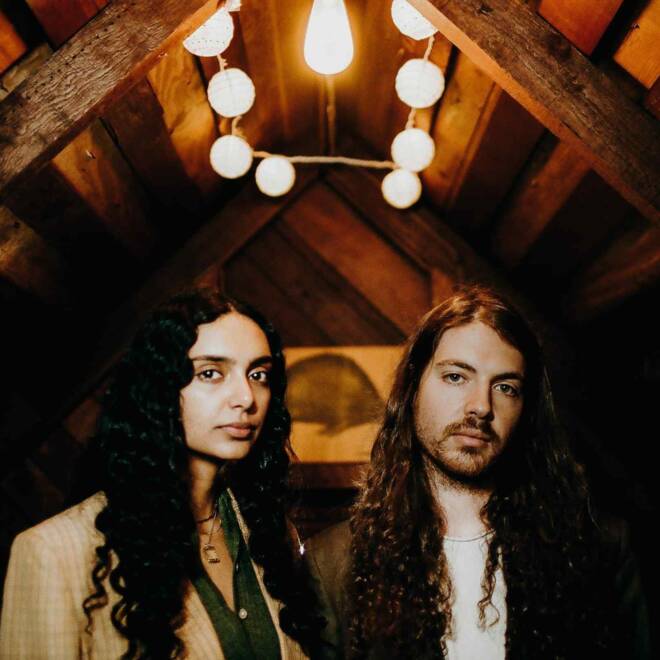 Junaco - Willow
---
Northern California duo Junaco balance the warm and inviting with the haunting and suspenseful in their latest track, "Willow." Singer Shahana Jaffer provides dark, smooth vocals that linger, leaving the listener hanging on to her every word. The vocals float above plucky, bellowing guitar lines that when combined create eerie and atmospheric soundscapes. The track is an emotional one that shifts and bends from its gothic, folky open to a sonically bright wave of warm Americana guitar tones. The duo then change things up even more by switching vocal duties and throwing some shimmery indie pop guitar and expressive drums into the mix. This variety expresses a full spectrum of emotions, but cleverly keeps it all connected so that we can also "feel the room."
—
Alessandra Rincon
on April 17, 2019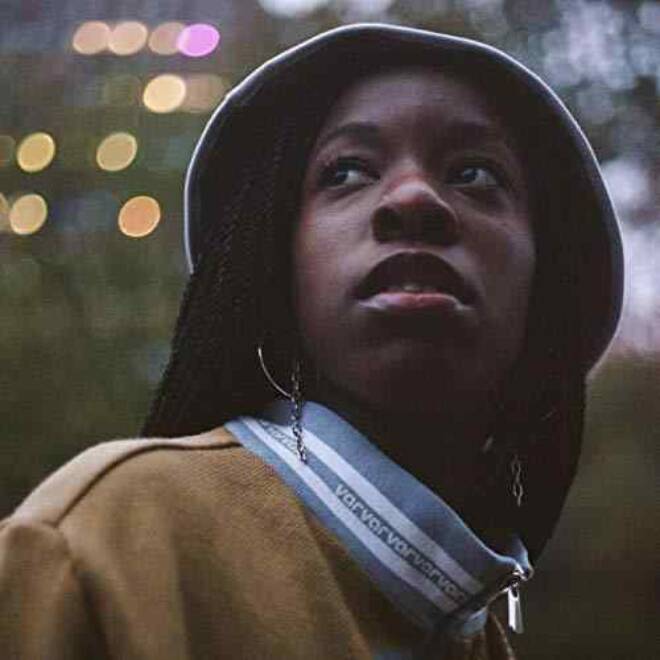 Halima - Do Better
---
Halima, New York City-based R&B songstress, continues to skillfully fuse together electronic music with bedroom pop and soul to create something both new and nostalgic in her latest single, "Do Better." The track is a reflective self-love ode with an upbeat hook that complements her soulful and warm R&B voice. With catchy, heartfelt lyrics like, "I'm bet betting on love to keep up / When the going gets tough, I won't let ya down / When you having bad days, Imma be around," Halima expresses to listeners that it's time to finally put herself first. With its retro beats, consistent, bluesy guitar lines, and well-blended harmonies and vocals, "Do Better" is an uplifting track with the ability to pull you out of any funk—reminding you that you too "can do better."
—
Alessandra Rincon
on April 16, 2019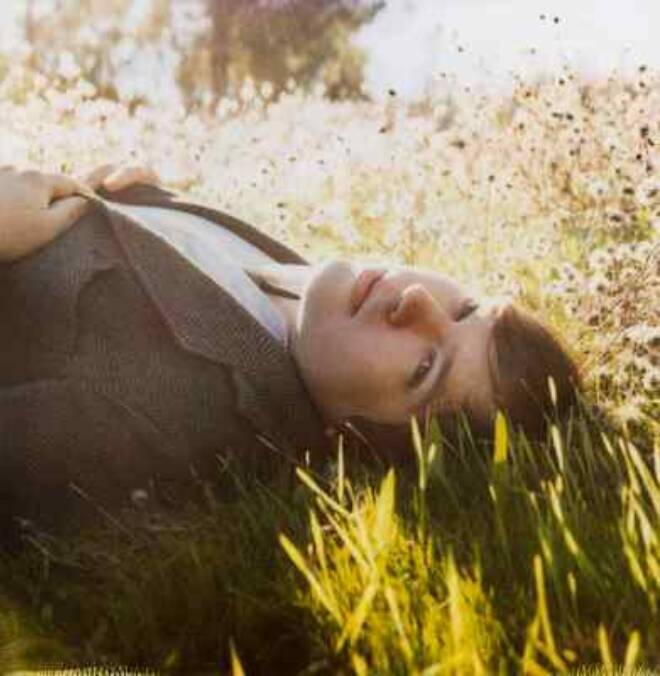 Papercuts - Comb In Your Hair
---
Having recently taken time away from his personal practice to lend his talents to the production of recent Beach House and Cass McCombs projects, Papercuts has returned with three track EP, Kathleen Says. Humming waves of synthesized warmth and a rich, metallic guitar are the only accompaniments to songwriter Jason Quever's conversational candor on "Comb In Your Hair," the final track off his latest project. Memory plays a significant role in the lyrical narrative of the tune, while Quever's dreamy remembrances cast a gauzy sheen over the sleepy, low-fi instrumentation. "And your eyes fell back in your head / to a place inside the light just couldn't get" repeats a slightly gritty, emotionally affected voice following a series of lyrical tableaus that sift through intimate memories—seeking perhaps both comfort and gold.
—
Emma Bowers
on April 16, 2019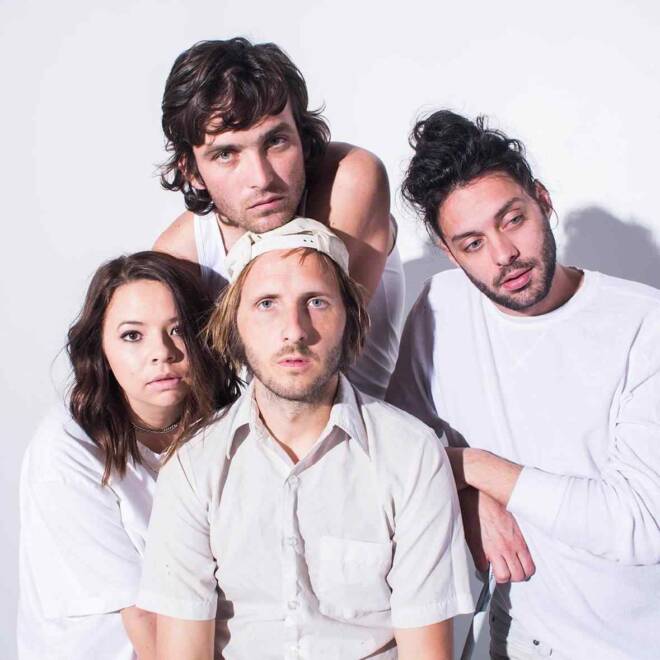 Sego - Heart Attack
---
"Heart Attack" is a carefree grunge-rock anthem from LA-based band Sego. It's a track off the quartet's newest record, Sego Sucks, out now via Roll Call Records. The name originated from an internet troll, but according to vocalist Spencer Petersen, it has come to embody the ethos of the album. This is certainly true of "Heart Attack," which is immersive and atmospheric in its loud, low-fi production and gritty instrumental tones. It's an accessible sound, like listening to a well-loved tape of a classic rock demo, led by a sharp snare and an electric guitar reminiscent of The Strokes. The arrangement's devil-may-care attitude extends to the vocal, crooning and imperfect with a doubled effect, so it sounds like Petersen is shouting the melody straight through a rowdy crowd. In the chorus, he sings "Live fast and die last," personifying the mood in one line. Bold and bright, "Heart Attack" is a song meant for big speakers and no inhibitions.
—
Britnee Meiser
on April 16, 2019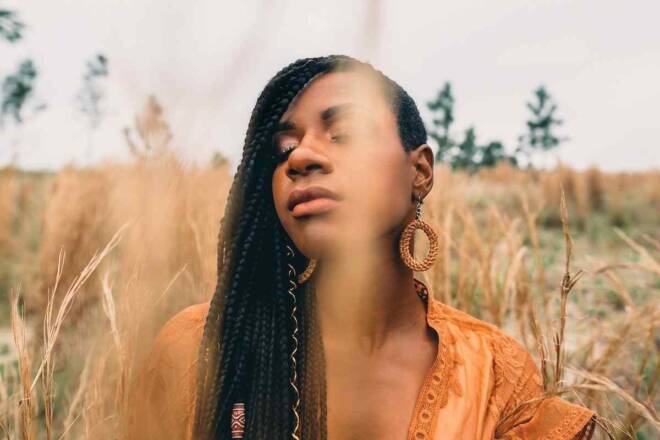 Aisha Badru - Enough
---
After the success of her debut album Pendulum released last year, Aisha Badru is back again with her latest single "Enough". The song is off our her upcoming EP Road to Self which is set to release this summer. While her first album delved into heartbreak and its side-effects, Road To Self focuses on Badru's process in discovering her intrinsic self-worth and the healing that it brings. In "Enough" she offers us this newfound wisdom as she urges, "don't be afraid to fall."
We've come to love Badru's forthright lyrics coupled with her soft and whispery vocals, both elements that further fuel the other. In "Enough," Badru uses analogies from nature to compare to our personal journey of self — "If it didn't rain would the trees rise from the ground? If it didn't hurt would you be this strong now?" These references to nature also show glimpses of Aisha's passion. If you've ever had the pleasure of hearing her live show you will probably know about the love she has for taking care of the world and its inhabitants. When she's not writing songs, she's growing her own fruits and vegetables and as of recent, beekeeping. Within this artist is a passionate, quiet strength that is harnessed into her songs and her own colorful and generous life. The Wild Honey Pie is pleased to remind you that Aisha Badru will be playing at Welcome Campers next month!
—
Dara Bankole
on April 15, 2019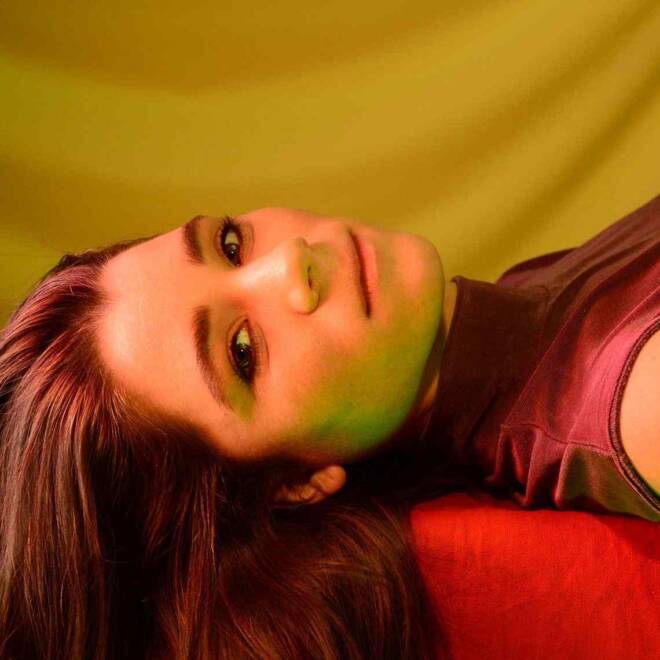 Lady Lamb - Without a Name
---
Lady Lamb, the fantastical moniker that came to Brooklyn singer-songwriter Aly Spaltro in a dream, already alludes to a talent for constructing worlds through the use of nuanced imagery. On her newest record, Even In the Tremor, Spaltro continues to do so utilizing a newly inward turned lens to expand her memories into poignant and sometimes wry musical recollections that flutter with her unique instrumentation and cadence. The mid-record track, "Without A Name," is a somber, shape-shifting thing that feels a little like heartbreak and a little like home. A reimagining of an older tune that has now found a place amongst her most recent works, Spaltro pierces the sanguine ache that comes with the realization that your love might be misaligned with the canon of time. Concise, heartbreaking observations—"wouldn't it be grand to hold your hand out in the snow and not feel how cold it all is?"—are accompanied by swells of violin, piano and reverberant harmonies. The tune ultimately evades pessimism. It finds buoyancy in sweetly optimistic melodic turns at the bridge. Culminating with an overarching sense that the joy that love brings us will always prevail, even in the face of a less than desirable reality.
—
Emma Bowers
on April 15, 2019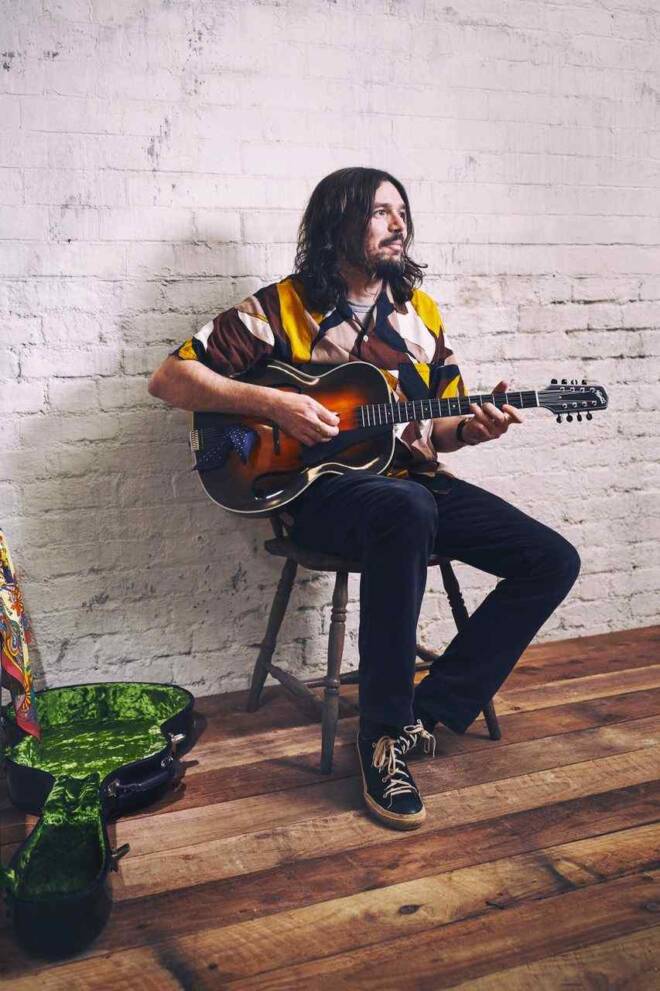 Bibio - Old Graffiti
---
Producer and multi-instrumentalist Stephen Wilkinson, better known as Bibio, introduces his upcoming record Ribbons by sharing "Old Graffiti," one of the project's distinctly groovy singles. The track beckons to the funk and sensuality of his 2016 release, A Mineral Love—incorporating its woozy psychedelic melodies that are informed largely by R&B and jazz. With sauntered guitar strums and bass hits under an immersive melodic key line, Wilkinson molds a modern collage of sound that has an organic quality despite his heavy electronic influence. All of this lies on a pulsing samba rhythm that enters like a calming breeze and fades out, like old graffiti. Ribbons is out April 12th via Warp Records.
—
Deanna DiLandro
on April 15, 2019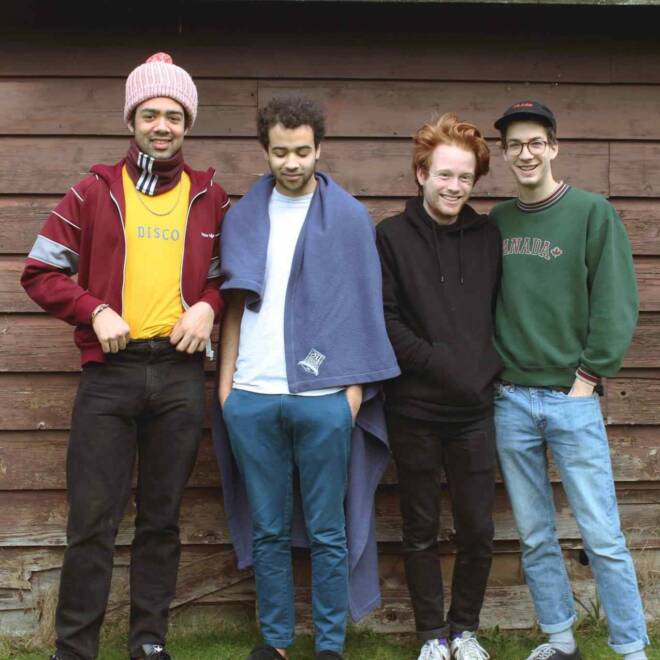 Winona Forever - Gazing
---
Montreal-based indie rockers Winona Forever deliver their brightest, funkiest songwriting yet on their new single, "Gazing." A celebration of dancing alone in your room to your favorite song, "Gazing" is filled with playful melodies that don't subscribe to the conventions of traditional indie-pop but still hook you with the tenacity of a radio hit. A groovy guitar line and a tight, cool percussive rhythm open the song with a head-bopping beat that blends 70s psychedelia and contemporary bedroom pop. The vocals glide in, pleasing and easygoing, and the lyrics set a simple scene we can all relate to: "Dancing all alone / I am in my room / spinning and twirling." What unfolds is a colorful and unpretentious arrangement of lively but nostalgic sounds at the place where jazzy rock meets synth pop. Complete with a collection of horns and a surprising bridge, this is a song for fans of Rex Orange County and catchy melodies. The groove is contagious; before you know it, you'll be dancing in your room, too. "Gazing" is a single from the band's self-produced debut LP, FeelGood, set to be released on June 7. In the meantime, check out the official music video for "Gazing" to learn the choreographed dance.
—
Britnee Meiser
on April 12, 2019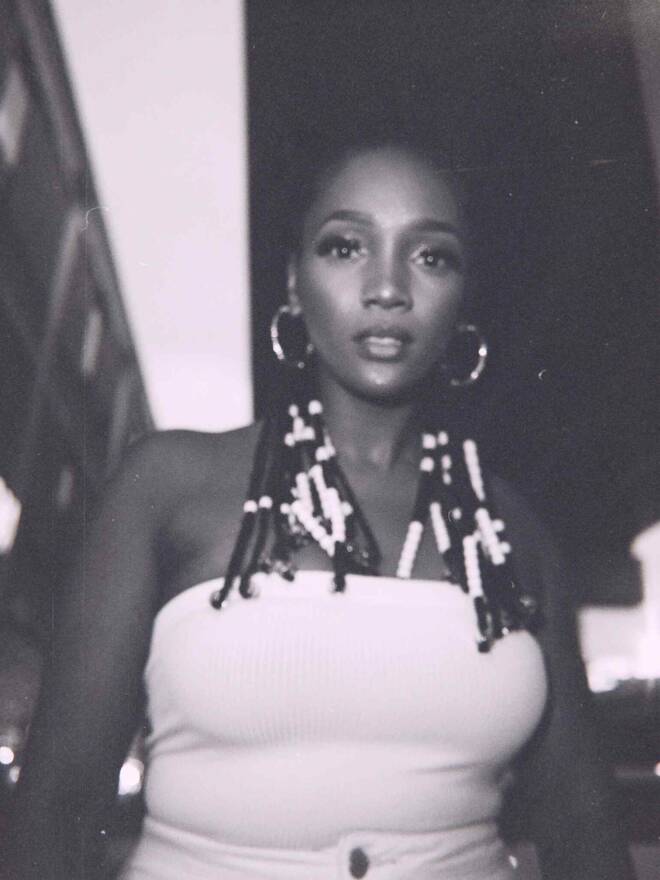 Rhea the Second - Pink Nation
---
It should come as no surprise that Rhea the Second's newest single, "Pink Nation" packs a strong punch. Notable R&B influences pull this track into a groovy neo-soul direction giving us a song that's equal parts classic and adventurous. Unique melodies and stylized vocals float atop classic beats and soulful instrumentation, accented by a contemporary sound-byte interlude that adds to the emotion that drives the song home. Rhea says she was inspired to write "Pink Nation," after a conversation she had with her mother about her parents' relationship. The title of the song came from a wedding photo of her mother holding pink carnations. "I nicknamed carnation, "nation" thus creating the title "Pink Nation," certainly adding her own unique touch on something classic just as she does in her music.
—
Dara Bankole
on April 12, 2019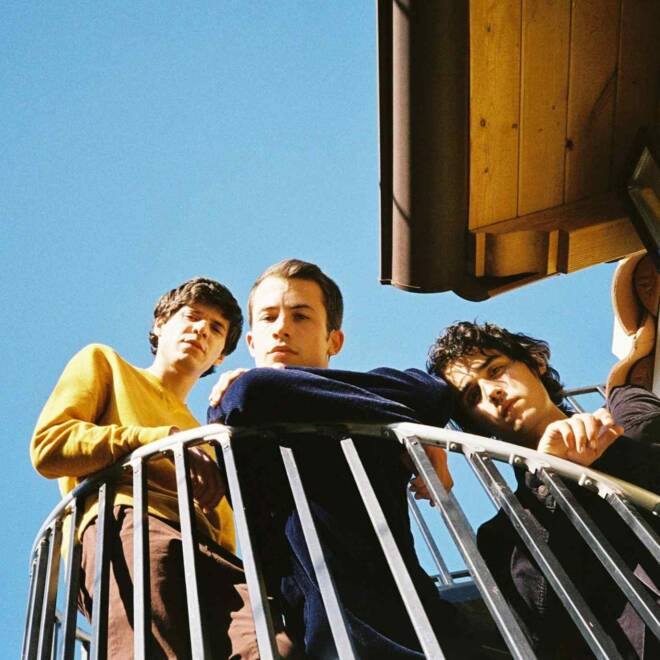 Wallows - Are You Bored Yet? (feat. Clairo)
---
The pop-rock trifecta of Braeden Lemasters, Dylan Minnette and Cole Preston behind Wallow just released their debut album, Nothing Happens. The trio, who have been playing together since they were 11, are known for their inventive take on rock with sturdy vocals and captivating instrumental cadence. The album itself leads with a unique and much softer sound from the band, which particularly shines through in the project's most popular track, "Are You Bored Yet?"
"Are You Bored Yet?," which features lo-fi bedroom pop genius, Clairo, is a collaboration match made in lo-fi-indie heaven. The perfectly bittersweet pop-rock song was created through the brilliant pairing of Clairo's signature dreamy vocals and the upbeat style the band is known for. As the lyrics wade through a relationship at the critical point of either making it or breaking it, Wallows and Clairo's vocals represent the two conflicting perspectives involved. One is ready to let go, and the other is still hopeful that the pieces can come back together. The sad tune is catchy in the way its tempo transfers energy into the melancholy tone, which further fuel the already memorable lyrics. The track will surely be stuck in your head as you drift into memories of your own personal past romances that fell apart. Magnetic, intimate and real, "Are You Bored Yet?" is an instant addition to your spring playlist.
—
Monica Hand
on April 12, 2019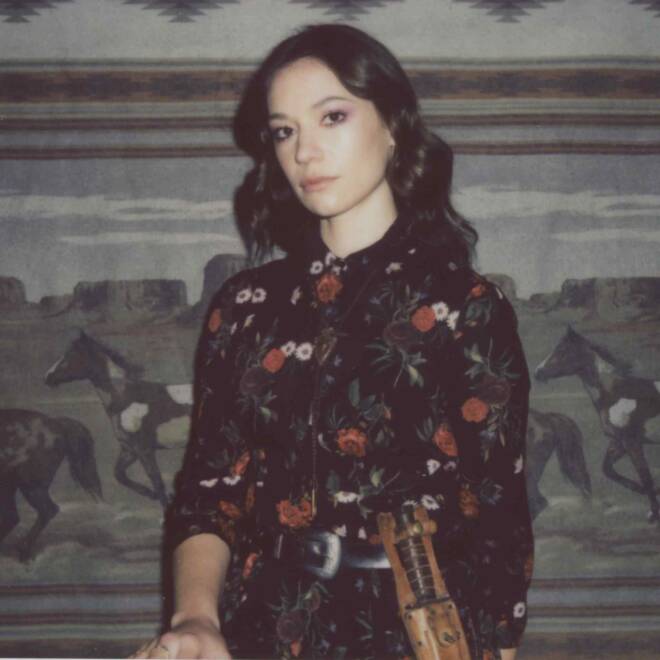 Xoller - Loom
---
Los Angeles dream-pop artist Xoller premieres her latest single "Loom" with us today at The Wild Honey Pie. With a childhood full of moving and starting over again, Ella Zoller found solace in the familiarity of music. She began her songwriting career at an early age, and took on various projects with different collaborators throughout the years until she arrived at her current solo project, Xoller. In "Loom" she sings of her love being the "home" to a significant other. Inspired by the award-winning movie Call Me By Your Name, Zoller tells us, "You've finally tasted love, and you'll never be the same. But then real life happens; you move to different places, meet new people and collect experiences that open you up to new possibilities, and just like that the summer of your love grows cold. The heart calls out, don't leave me; I should be enough for you. I should be the thing that makes you feel like home."
The desire to be her love's constant is wrapped up into every lyric, but mostly in the repeated line, "I should be the willow in the wind that makes you feel like home," which seems to sing with more emotion each and every time. Xoller's debut EP Diamond In My Head, is out next month. It is described as "incisive longing and cyclical heartache through melancholic vocals and soaring, ear-catching choruses." Fans of Lana Del Rey, MARINA, and Sky Ferreira will not be disappointed.
—
Dara Bankole
on April 11, 2019