Buzzing Daily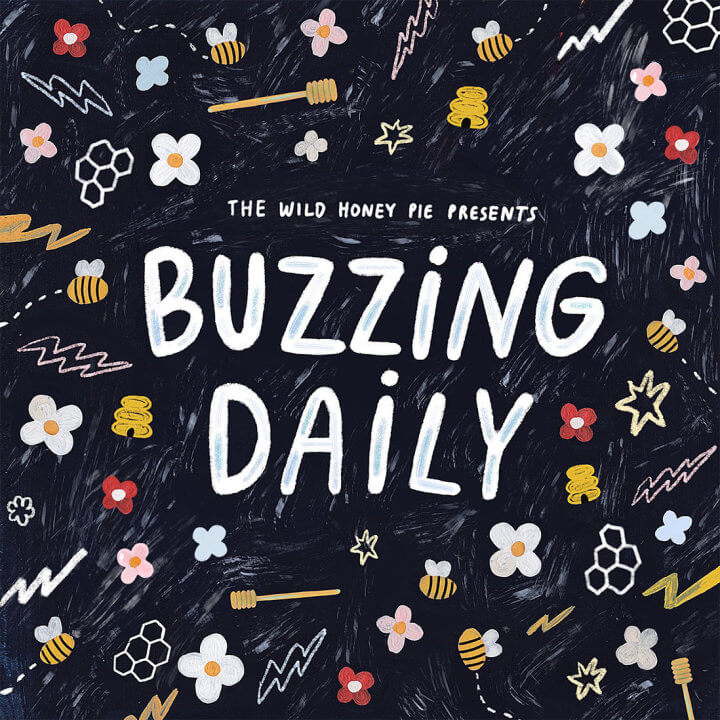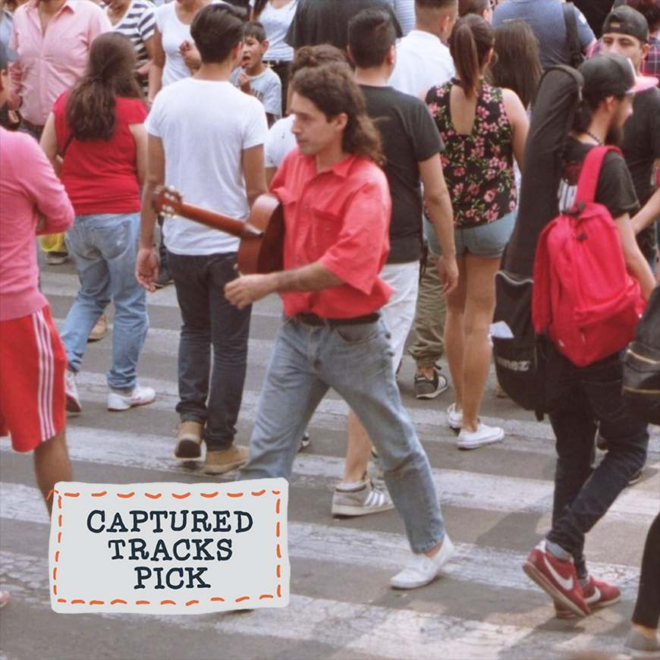 Juan Wauters - Pasarla Bien
---
Juan Wauters' track "Pasarla Bien" is a lighthearted and carefree ode to friendship and life at its best. The track comes off of Wauters' recent EP, Más Canciones de La Onda, a collection of songs from his travels through South America. With each track comes a different country and a different feel, yet they all still carry Wauters' signature croon. The song finds the native Uruguayan plucking along on his guitar as a wandering bass line and serene vibraphone guide the track along through short but sweet verses in Wauters' native Spanish. From the airy instrumentals to the untroubled lyrics, the short but sweet song feels like a portal to another world where all we do is follow Wauters' mantra: "pasarla bien." Photo by Audrey Del Piccolo.
—
Jonah Minnihan
on November 12, 2020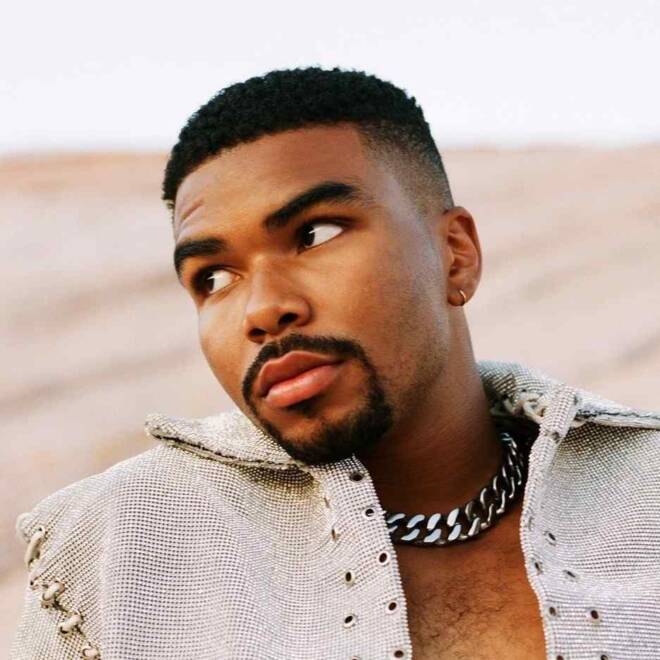 Kyle Lux - 222
---
Does it seem like you've been encountering a certain number sequence over and over again in your day-to-day? These number sequences, which are often referred to as angel numbers, are seen in certain belief systems to carry particular messages to the beholder from their guardian angel. Each number can carry with it a plethora of different messages, making deciphering its meaning an intuitive act rather than a fishing expedition. Kyle Lux enlightens us with the meaning of his own set of angel numbers in "222," the highlight track of his recently released Projectors EP. 
The number sequence 222 is often a reminder to go with the flow of your natural processes in order to obtain self-discovery and growth, and Kyle Lux showcases that and more in this track alone. "222" is a refreshingly new sound for the young genre-blending artist, taking his usual R&B ballads and trading them for a quick-witted hip-hop flow that you can't help bobbing your head to. Lyrically, Lux seems to be releasing all control and expectations of a certain connection, allowing himself to "go with the flow" as opposed to adhering to "just another complicated label." The music video accompanying the track sports a blissful Lux dancing freely and dressed in a variety of colorful outfits, further embodying this concept of free forming flow. Overall, "222" is a blooming introduction to Lux's new-found sense of self discovery, both as an individual and an artist. Lux proves he is more than willing to break self- and society-imposed barriers in order to grow as both an artist and an individual, and we can't be more excited for all that is to come. Photo by Undine Markus.
—
Bianca Brown
on November 9, 2020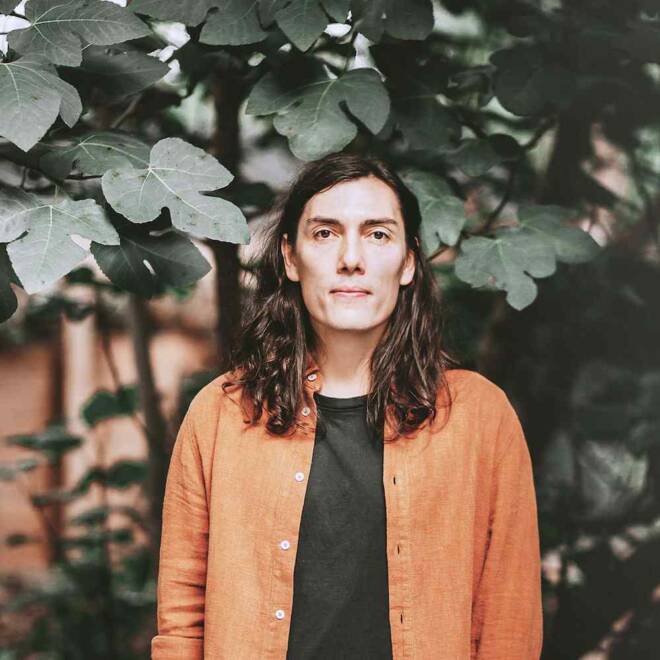 Valley Maker - Mockingbird
---
"Mockingbird" by Valley Maker brought me back to a place where I have struggled to arrive within the last (but ever-lasting) months. Folk music, the kind that is melancholic and gently abrasive, was the first kind of music I thought of as mine. Although hints of bluegrass, folk and Americana music were not unfamiliar genres within my household, my family generally preferred songs that buzzed with vivacity whereas I preferred those that were bitter. "Mockingbird" reminded me of what in means to have music speak to the youthful qualities buried deeply inside of us. 
 
Valley Maker is the solo project of South Carolinian Austin Crane, who happens to be a PhD candidate in the field of Human Geography. "Mockingbird" strikes me as being deeply pastoral, depicting the ways in which a landscape and the people who inhabit it are intertwined and often viewed as facets of one another. Crane's lingering vocals and gentle guitar work create a tone that is nostalgic and meditative. The lyrics ultimately focus on the constant movement of the speaker and the geography he traverses. This raw track is deeply beautiful, encouraging its listener to take solace in the fact that no matter what, they are always in motion. Photo by Bree Burchfield.
—
Lilly Rothman
on November 9, 2020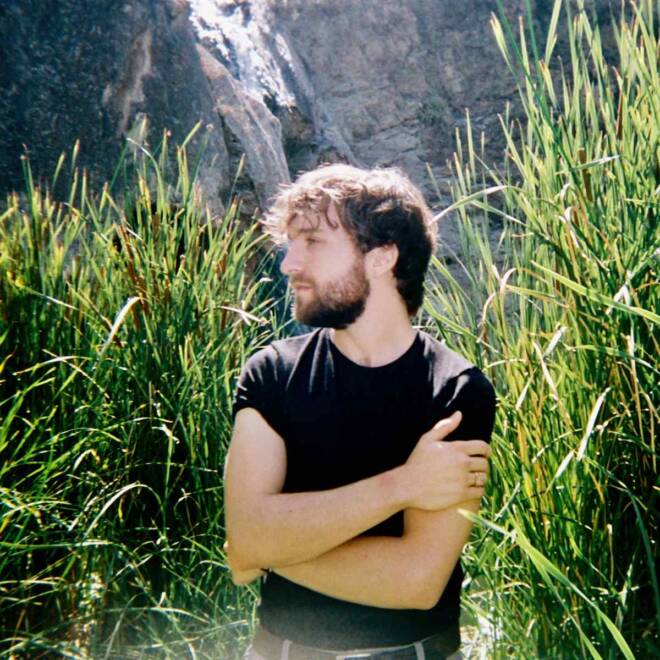 Angelo De Augustine - Blue
---
Angelo De Augustine's latest track, "Blue," is sonic poetry for the collective seasonal depression. In lyrics that read like a letter to a close friend, he sings, "All my life I've been so low / I don't know why / So blue." The three minutes span like a dreamcatcher, trapping the spinning sense of ennui that haunts each of us at some point; each note a wonderance on how, when we're down, it feels like we may stay there forever, and when we manage to stand up we question if we've ever soared as high as everyone else around us. De Augustine eloquently expresses how, at our darkest, it can feel like there are worlds between us and any sense of normalcy ("Between my eyes / Is an ocean / You can feel it if you try / Not unlike a howling wind / Like a tempest in the open hearts of men"). The song carries the torch of De Augustine's trademark lo-fi, intimate recordings, but marks one of his first collaborations with his label-owner, indie-folk icon Sufjan Stevens, whose presence dwells softly in twinkling guitars and hushed vocals. "Blue" soaks like a soothing balm into our deepest thoughts, timely shimmering ahead of the most wistful days of the year — and it's one you'll find yourself wanting to replay well into winter. Photo by Jess Collins.
—
Heddy Edwards
on November 6, 2020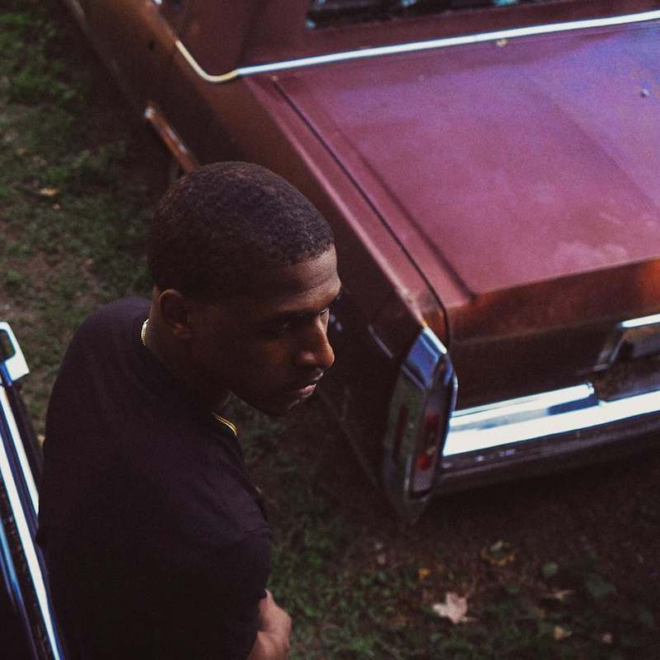 Khamari - Other Side
---
I've had eight dreams about you 
in quarantine, about the parking lot
behind the mall, first landing
state park and pouring rain 
before I crossed the street.
maybe that's where
I should have left you, maybe
I shouldn't miss carpet burn
on my knees. 
—
Upon a bittersweet ending, Khamari leaves the door ajar on "Other Side," the last single from his debut EP, Eldorado. The R&B tune, laced with easy strums and effortless slant rhymes, is a secret love letter slipped under the door to someone you shouldn't be missing, stolen by the same serendipity that made your paths cross. While Khamari invites his ex to "hit my line, try to make up for all the wasted time," airy harmonies from Jae Stephens are a whisper that one day, "we could get it right." Unearthing a ghost I thought I'd buried, I'm flooded by the notion that even years later, we could be better still. The candid sincerity of "Other Side" is enough to believe that it's true.
—
Ysabella Monton
on November 6, 2020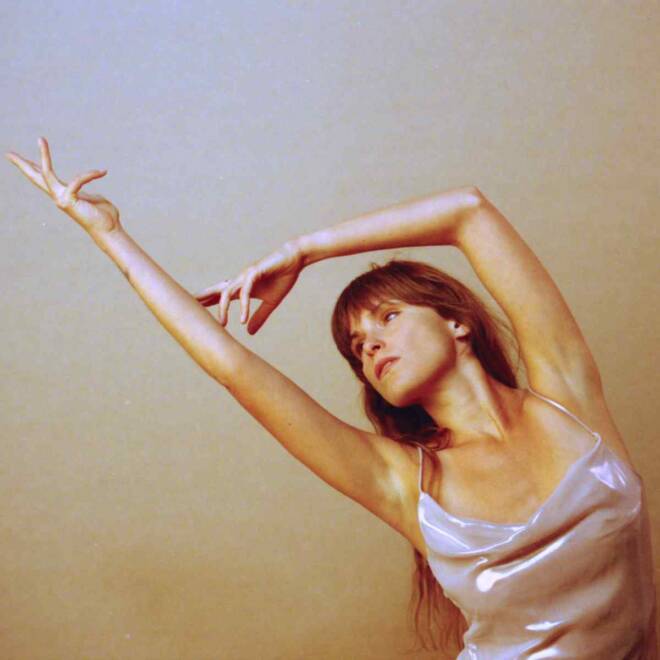 Lydia Luce - Occasionally
---
"Sing Hallelujah in the morning when I rise," sings Lydia Luce, her deep voice dripping with honey and amber, "occasionally, you cross my mind." A rhythmic guitar keeps steady time and a luscious string arrangement sweeps us off our feet, into waves of getting lost in thoughts of someone we promised ourselves we'd forget. The music is an allegory for the feeling — we're fine, or so we've convinced ourselves until, occasionally, we're not. Whoever, whatever it is that catches us off guard crosses our mind and, just like Luce, we're afloat, carried off by a current stronger than we expected, drowning in violins and crying out, "So go away, back to where you came from!" Just as sudden as the wave came, it ebbs and Luce is back on her feet, toes gripping the sand, a warm vocal accepting her fate of being bewitched, but only occasionally. Photo by Alysse Gafkjen.
—
Mikhal Weiner
on November 6, 2020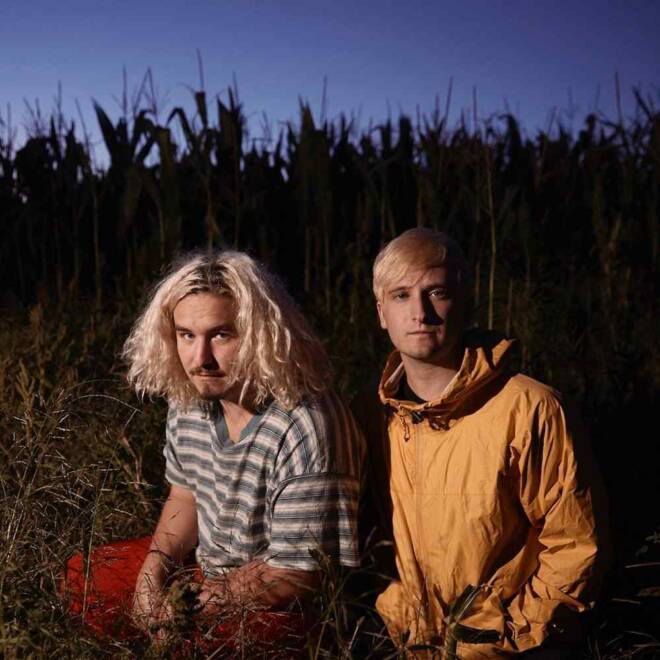 TOLEDO - Challenger
---
"Challenger" is TOLEDO's newest graciously given tune, the first released of their upcoming EP, Jockeys of Love, permitting a few minutes of easy listening. TOLEDO is a Brooklyn-based indie duo comprised of steadfast friends, Jordan Dunn-Pilz and Dan Alvarez. These friends rely on the magic within one another to allow the creative process to happen in their work; Alvarez claims sweetly that together their "strongest qualities reveal themselves." This track features ease and comfort breeding hope and lightness with sentiments of perseverance while in the throes of discomposure.
—
Laney Esper
on November 6, 2020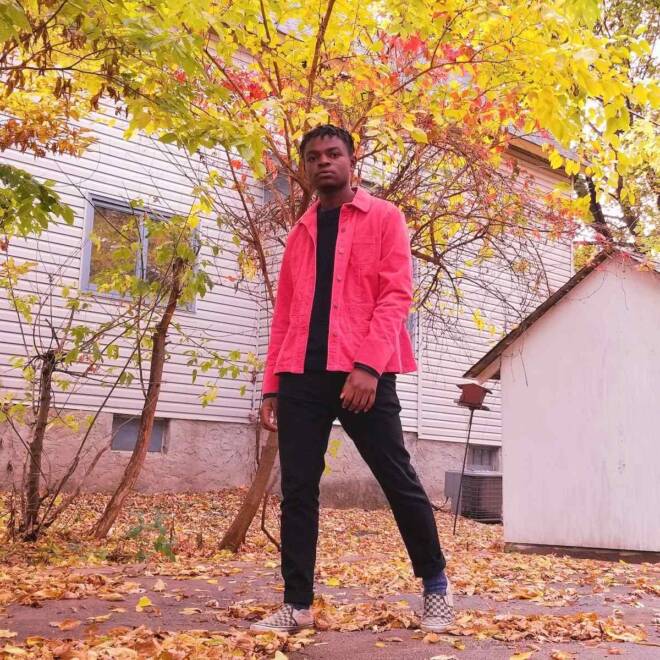 Miloe - Change Your Mind
---
From nineteen-year-old Miloe (Bobby Kabeya) comes "Change Your Mind," a summertime anthem for your fall. "You got cold and I'm sold but you might change your mind," he sings, describing the partial agony of wasting your time on someone who is uninterested — but needing to do it anyways to satisfy the feelings of unrequited love. The song opens with small phrases ("Rollercoaster / Took me on, I didn't even know her / Took me high, now I just want the closure") while quaint instrumentation builds, layering his optimistic lyrics over bedroom pop-like sounds. Aiming for attention and validation from an unreceptive source is exhausting, but Miloe's upbeat track reminds us that a sliver of hope is all we need to find enjoyment in the unknown.
—
Elizabeth Shaffer
on November 5, 2020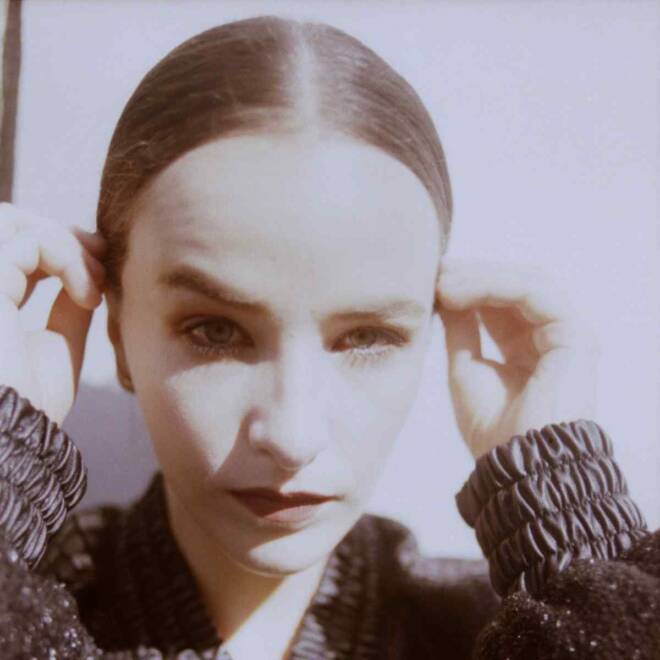 Ela Minus - dominique
---
"Dominique" by Ela Minus is a four-minute space opera of a song that almost succeeds in not caring about anything. I'm glad this is so, for if it did, it wouldn't have that human touch Ela Minus so subtly inserts into the ping-ponging rhythm to assure a weary listener they won't be beamed up into space after listening to this song one too many times. It's the ad-libs, it's the way the song breathes without vocals, it's the way the vocals barely register.
—
It's 3:03 a.m., and I'm thinking about how Ryan Gosling's character in The Place Beyond The Pines, Luke Glanton, was born on October 31, 1966. Jesus. I wonder if I could fly, would I fly far enough to reach outer space and taste exploration on my lips? Or would I barely make it to the windows on the 18th floor of my high-rise? Would I even make it off the ground with all this heaviness inside my soul? I wonder what would happen if I someone from another planet – an alien – followed me on Twitter or Instagram, and I couldn't tell anybody about it. I wonder if they asked me what music was, would they like the song I played them, the Ela Minus song "Dominique"? I imagine they would. Ela Minus may make music for humans, but it's safe to say she could do just fine for herself making music for aliens, too, should they ever have a hankering for manmade music. Stay weird and beautiful. Photo by Juan Ortiz-Arenas.
—
Mustafa Abubaker
on November 5, 2020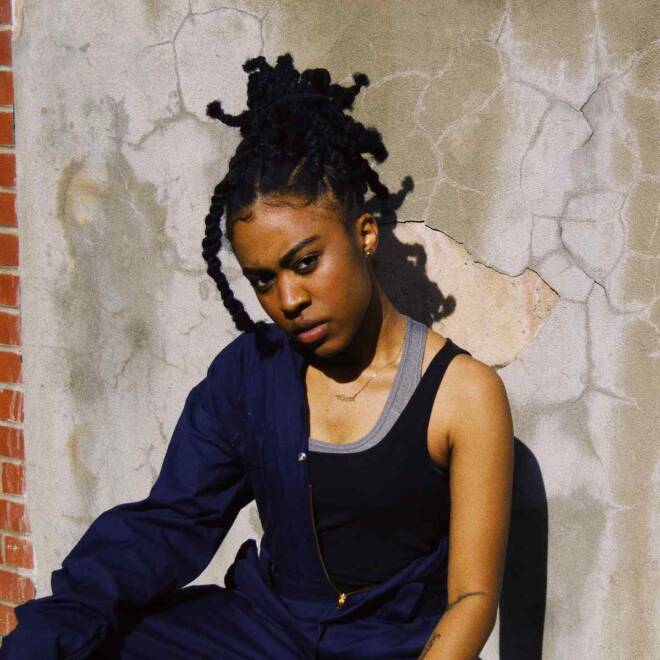 Christinna O - "Braided"
---
A repetitive, stuttery guitar plays two notes over a disjointed bassy kick and floor drum groove. Voices sing ghostly oooo sounds, fading in and out of the foreground. Christinna O's "Braided" isn't trying to fill the room with a million instruments — she's doing it with energy. The minimalist repetition is meditative, draws us into a dream-like state. "Braided to the back of my head, now, baby," she says, alternating seamlessly between speech and song. Then, out of nowhere the room empties and it's just Christinna the poet laying out truths in such perfect precision. Only the oooos are left, as she intones, "Come on now, let's not act like this skin ain't my skin, like it don't hold the whole sun inside its mouth." We, too, are consumed by the truth and beauty of this song and poem, braided together as one. Photo by Kenya Naomi.
—
Mikhal Weiner
on November 5, 2020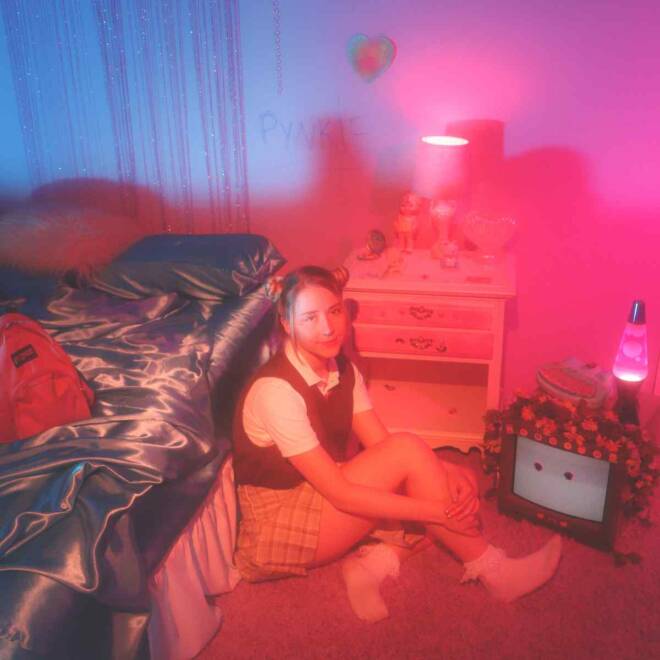 Pynkie - Juice
---
"Juice," from PYNKIE's latest album #37, is an oasis for the lost hearts scared of falling too deep. Not only can NJ-based Lindsey Radice write a lo-fi dance ballad like very few, she can write, perform and co-produce an entire album of them and make it look easy. "Juice," which appears about halfway through the album, reflects upon a troubled relationship with dependency issues over a comforting lo-fi beat. While Radice sings, "Make me go home / Once in a while / Don't let me stay all night / I don't wanna fight," the song will have you feeling safe — maybe a perfect analogy to what keeps you coming back and back again to someone who makes you feel scared. That and the fact that the rest of life can be much more scary. PYNKIE's sophomore album #37 is out now, and it's full of sweet testaments of love and figuring the world out. Photo by Kelli McGuire.
—
Giulia Santana
on November 5, 2020