Buzzing Daily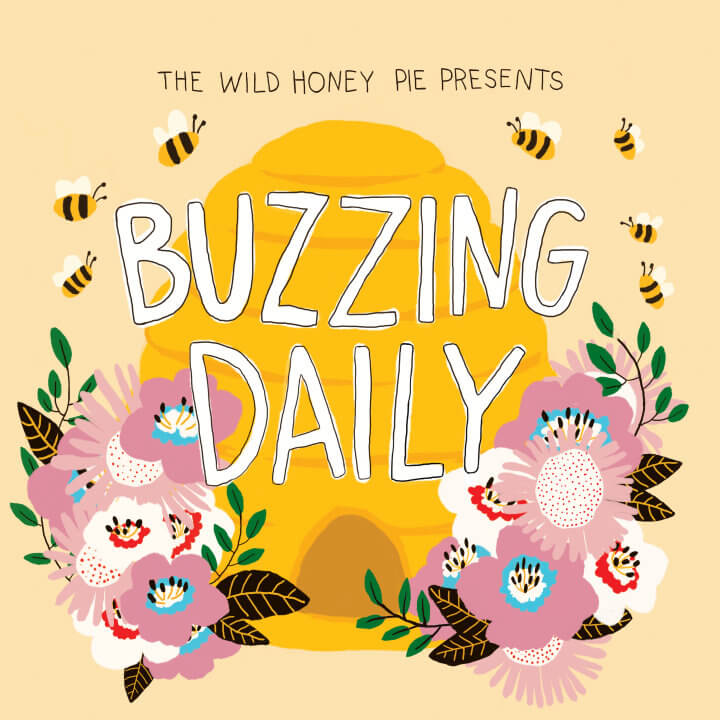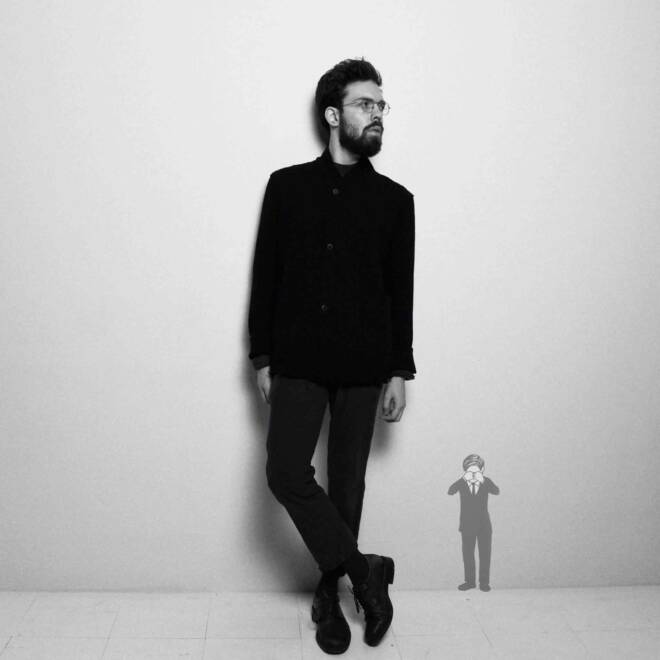 Henry Jamison - Gloria
---
Using sweeping orchestral brushstrokes, Henry Jamison's "Gloria" paints pictures of the purest goodness covered in the dust of hatred. The song grows and grows, with each instrument banging down the door through sheer repetition, until it can barely be contained. The most beautiful moments, though, are the most restrained. The vibrant choruses are preceded by bare, matter-of-fact descriptions of daily events, lent credence by undeniably specific descriptions of "the Dairy Queen drive-through down by the highway" and "the progress of our three-letter names" scrolling down arcade machine screens. Tragic but hopeful, the verses describe innocence in the face of ignorance — the natural beauty of a flower resting in one's hair juxtaposed with the ignorance of homophobia, or childlike wonder tainted by perpetual exposure to violence. In reassuring us that there is worth and there is innocence beneath the vitriol, "Gloria" refuses to surrender its beauty to the way things are. Things don't have to be this way. We made them this way. We just need to be better.
—
Daniel Shanker
on October 18, 2018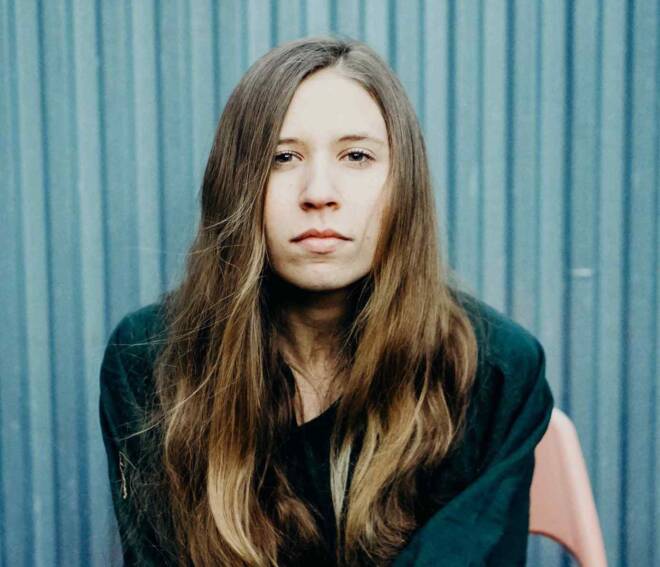 Pearla - Forgive Yourself
---
The most touching moment in Pearla's breathtaking "Forgive Yourself" comes about halfway through the song, just before the point of no return when the song releases the breaks and builds into a cacophonous finale. Singer Nicole Rodriguez has at this point been asking herself, "Can you forgive yourself?" not just for 90 seconds but likely for her whole life, when an ounce of hope creeps into her voice and she turns the question around. "You can forgive yourself," she allows, and worlds of possibilities flood through the crack in the sonic doorway. But even in her triumph come tribulations — among the layers and layers piled on over the course of the joyous celebration, discordant drones sounding more like helicopters landing than like anything in a recording studio pull her away from a simple happy ending. But that goes both ways, and in her tribulations, she has found triumph. "Writing it made me feel a thousand times lighter," she says, and the feeling is mutual.
—
Daniel Shanker
on October 10, 2018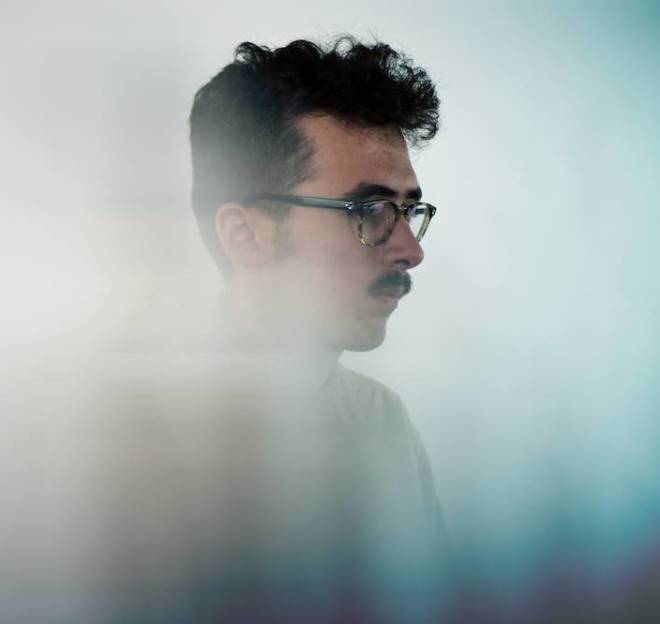 RYD - I See You
---
"All my wall are made of brittle warning signs," echoes like a ghost as a hook in "I See You." RYD is North London Producer, Ryan Downie, whose voice is soothing and breathy — reminiscent of Bon Iver — on this energy-packed track. The artist says that, "'I See U' is about finding that someone who understands you and helps you reconnect with yourself. This is one of my more optimistic songs, but it's tinged with a vulnerability and dependence which always make me feel uneasy." That vulnerability and hesitancy are palpable in the vocals and the lyrics, but the rest of the arrangement is powerful and driving, reinforcing how joyful it can be to find someone that truly sees you. The song builds up beautifully to an elated finale that takes all of the positive energy that's been slightly held back through the verses and sets if free. It's incredibly refreshing, and even cleansing, to reach the end of this track. 
—
Grace Eire
on October 10, 2018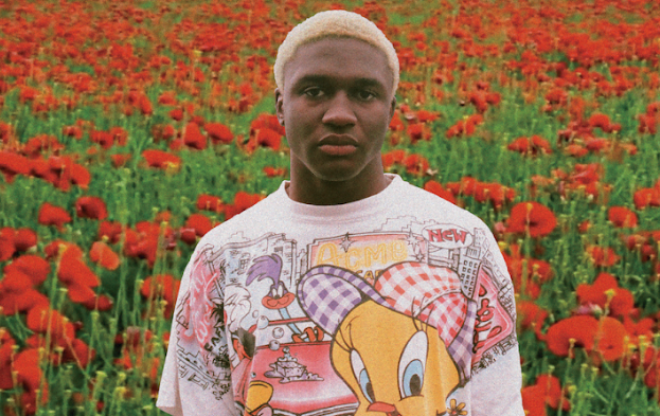 Spencer. - Want U Back
---
Rochester native Spencer. gifts us a paradisiacal view of longing in "Want U Back." The ever-repetitive hook from which the track title is derived is met with steady high-hat texturing. With vocal glitching and soul to boot, the young artist beckons us to join him in a dreamlike mirage, fantasizing about relationships past. As the first single and title-track from his September EP, Spencer.'s nostalgia marks all too well our transition into cool fall from lovestruck summer days.
—
Lizzy Jones
on October 10, 2018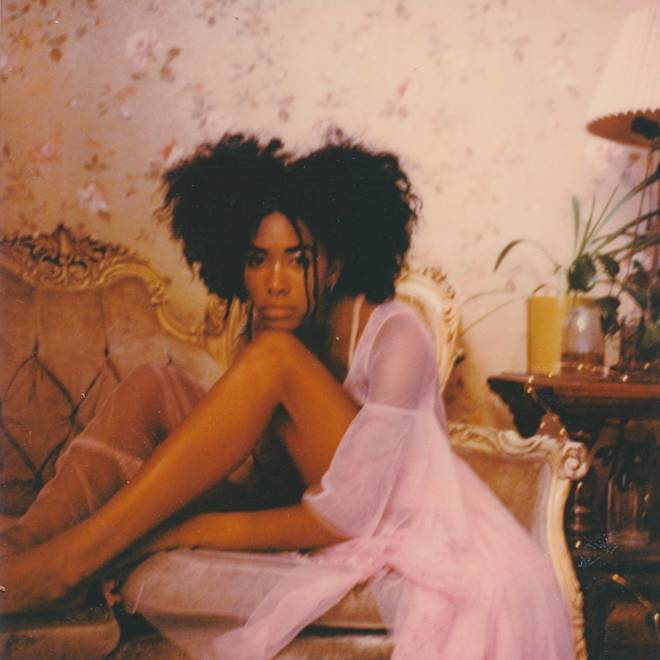 Herizen - Come To My House
---
In the matter of mere hours, singer/songwriter Herizen Fawn Guardiola conceptualized and recorded the single "Come Over to My House." The mostly freestyle piece highlights Herizon's masterful control of passaggio and Afro-Cuban influence, featuring a unique sound infused with open tone marimba-esque melodies and a wonky bass booming in the hook. A top, the Miami native's breezy voice sings again and again, "I said it; I meant it." Inundated with repetition and resonance, these lyrics almost ironically lose semantic reason, reminding us that music needs no meaning; feeling alone is powerful enough.

—
Lizzy Jones
on October 9, 2018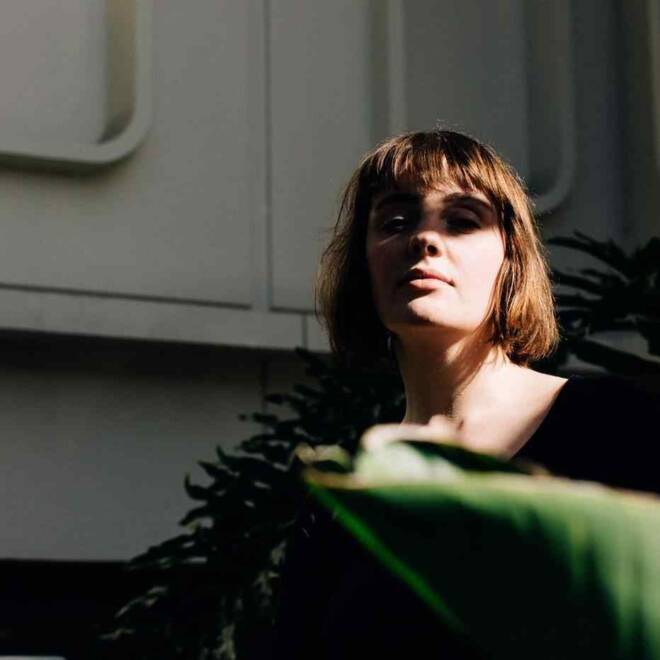 Madeline Kenney - Bad Idea
---
"Bad Idea," the second track from Madeline Kenney's latest release, Perfect Shapes, eases you into a melodic tranquility that is bolstered by Jenn Wasner's (Wye Oak) sleek production. With sparse drum hits and fragile synth swells, a winding soundscape is planted as the backdrop for Kenney's ample thoughtfulness. When she sings, "Someone gave up/ I don't know who it was/ We're getting bad ideas," she reflects on the disjunct of relationships. Her vocal echoes the timbres of Half Waif's, Nandi Rose Plunkett, who also constructs keyboard kingdoms and dreams up poetic lyricism. Kenney shows her allegiance to experimentation on this track, by the end offering pitched down backing vocals, clinking percussion, and a synth that sounds like a theremin.
—
Deanna DiLandro
on October 9, 2018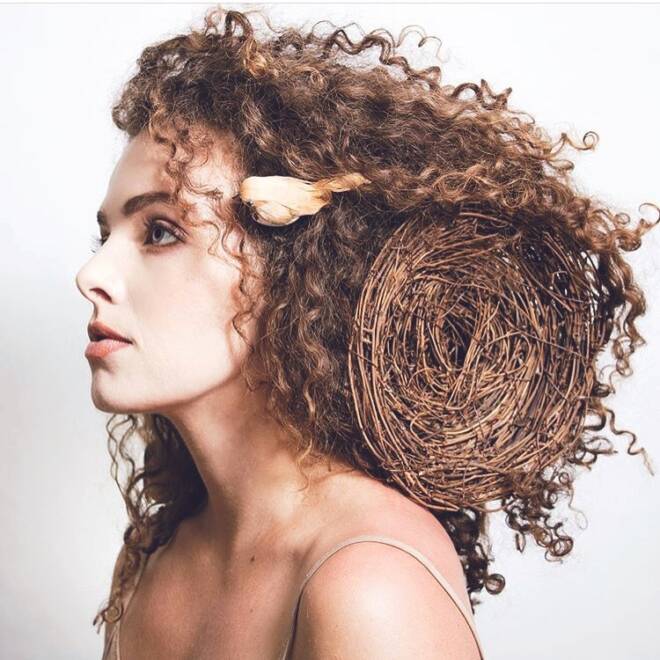 Lauren Turk - See You Again
---
Lauren Turk's soft croon and song pattern resembles popular artists from past decades such as the great Anita Baker. The Los Angeles singer-songwriter is a multi-instrumentalist, activist, speaker, etc. whose talents and impact extend far outside of music. As a singer-songwriter the themes of heartbreak and its aftermath are common territory, but Turk's insight is rare. "See You Again" is a story of letting go with love. The longer we hold on to things, the heavier they become...so letting go is really a vital act of self-love. Doing so with love not only sets us free, but attracts it back to us," she tells us. It's a powerful sentiment and as Turk sings there's more assurance with every note that one day she'll see this old love again and maybe then it won't hurt the way it use to. Make sure to follow Lauren Turk on social media to hear more of her music and humanitarian efforts.
—
Dara Bankole
on October 9, 2018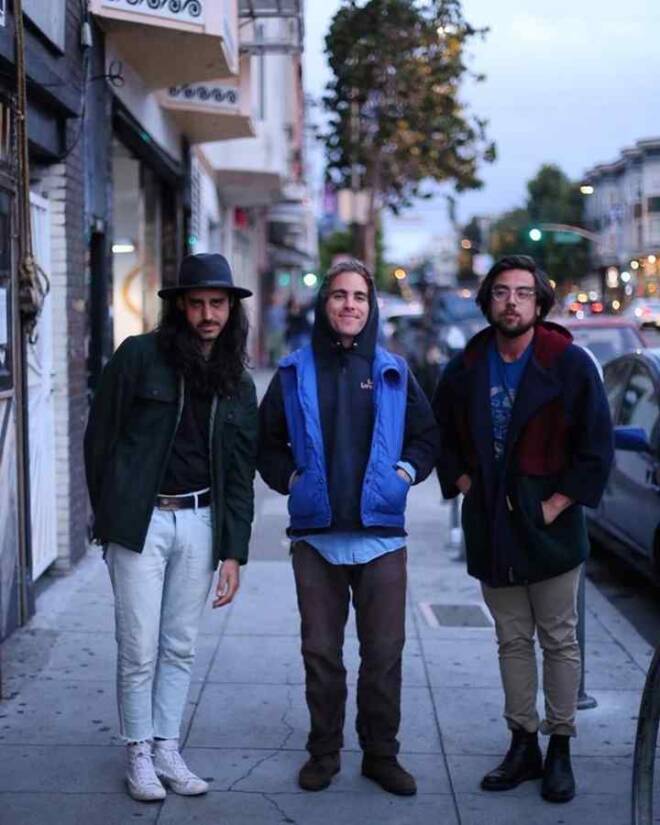 Getaway Dogs - Paper Soul II
---
Oddly enough, searching SoundCloud for "cushy bedroom psychedelic bossanova & dream surf" yielded no results until the release of Getaway Dogs' "Papersoul II." This song could have come out of few places but Santa Cruz, a seaside town that prides itself on its Austin-or Portland-like weirdness, close enough to San Francisco to fully feel the force of its 1960's psychedelia. An expansive track surrounded on either sonic end by a twitchy bassline and echoing guitar twinkles, "Papersoul II" allows the drumbeat to steer the song, ranging in volatility from staring at the ceiling to urgently staring at the ceiling, discovering the symmetry in its hidden patterns..Nearly a cover of their own song, 2016's "Paper Soul," the sequel reads almost like a renewal of vows, as singer Kai Killion doubles down on his noncommittal lifestyle, singing "I don't know but I've been told / My soul's worth paper / If so I'll sell it later / Not this time."
—
Daniel Shanker
on October 8, 2018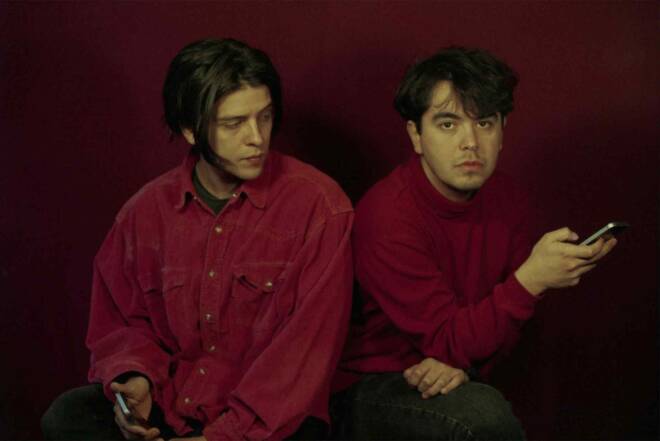 The Holydrug Couple - Forever End
---
The Holydrug Couple latest single "Forever End" is a psychedelic dream machine. Hailing from Santiago, Chile the band formed a decade ago and recently release their fifth full-length album Hyper Super Mega. Bearing comparisons to the music of psychedelic rock master Kevin Parker of Tame Impala, there is a sense of getting lost in this song. The escape is welcomed and as Ives Sepúlveda sings a steady melody the lyrics repeat each other in a circular motion seeming to begin again with the word "forever." As if being hypnotized by the repetition, it's easy to get in lost inside the consistent groove song and find soon enough just how long you've had this song on repeat. Make sure to listen to the rest of Hyper Super Mega out now and catch the boys on tour this fall!
—
Dara Bankole
on October 5, 2018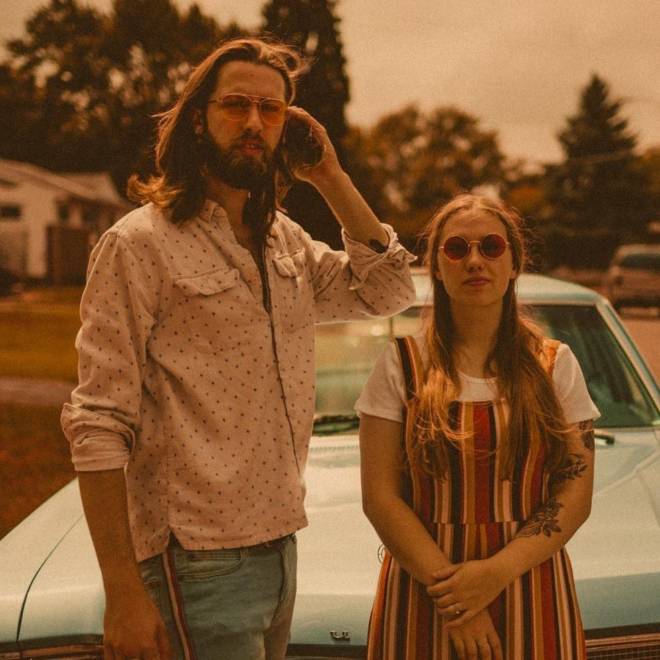 Edward and Jane - Hold Your Own
---
A warm acoustic guitar paired with a simple folk melody can be the perfect farewell to the summer months. With gossamer vocals that flow with ease against a powerful chord progression, Tennessee's own Edward and Jane deliver a simplistic fight song in the form of their latest single "Hold Your Own." "You're a fighter/you're a boxer in his ring," sings Timothy (Edward) Carpenter of the Americana duo. Reminiscent of 00s indie-folk falling into the same category of Edward Sharpe and the Magnetic Zeros, the lovingly dubbed "folkicana" tune is the first track to preceded their sophomore EP, Too Early to Tell, which was released on September 28. With a sound that is as lavish as it is simplistically marvelous, Edward and Jane provide uniquely warm and richly triumphant instrumentation that leaves a bittersweetly nostalgic aftertaste.
—
Nicole Rosenthal
on October 5, 2018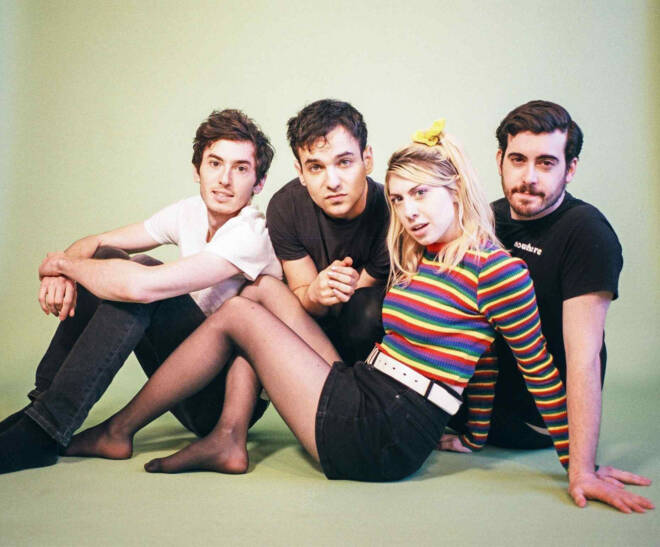 Charly Bliss - Heaven
---
If "Heaven" is your introduction to Charly Bliss, you might have a few misconceptions about the band, none of them particularly harmful. First, you will not know that guitarist Spencer Fox voiced Dash in Pixar's The Incredibles, and while this fact is not strictly relevant, it is very, very interesting. More importantly, you might think singer Eva Hendricks lives her life in a state of (don't say "bliss") constant wonder at all the things going right in her life, and not in a state of self-destruction ("I'm gonna die / In a getaway car") and self-doubt ("Am I the best / Or just the first person to say yes?") as she does on the band's breakthrough debut album Guppy. 
Written as a challenge to write a love song instead of a three-minute coping mechanism, "Heaven" shows off Charly Bliss' bubblegum-punk style and Hendricks' characteristic howl in a somewhat sweeter setting, waltzing through the walls of distortion we have come to expect from the band. With "Heaven," Hendricks sets sights on a bright future for herself and for the band, an assertion that they do not need to fundamentally change to be versatile.
—
Daniel Shanker
on October 5, 2018