Buzzing Daily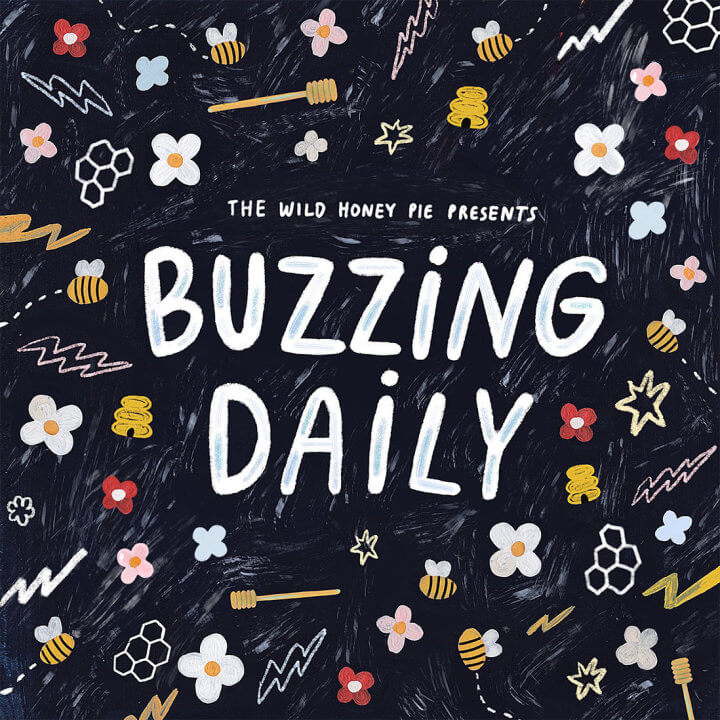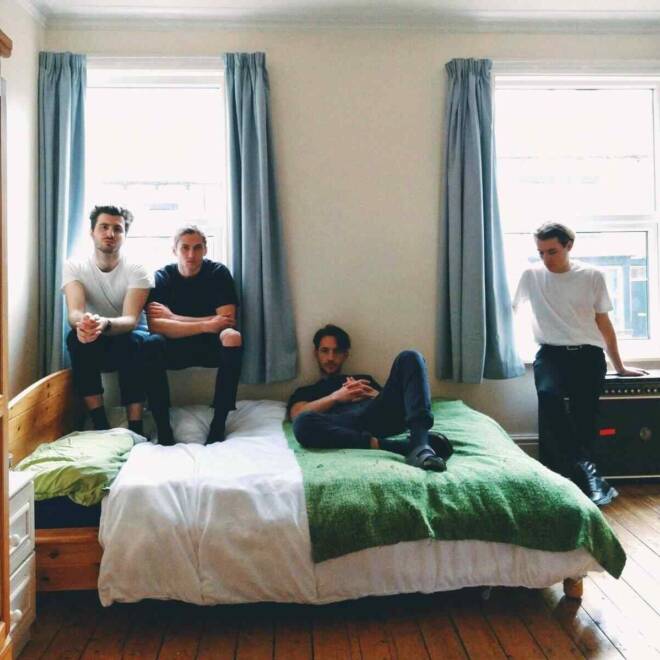 Far Caspian - Let's Go Outside
---
Now that the NYC heat wave has passed, the title of this song doesn't sound like such a bad idea. UK indie-rockers, Far Caspian's latest single "Let's Go Outside" takes you somewhere before you even hear a single word. In a similar fashion to bands like Real Estate, somehow within a guitar lick lies the imagery of trees-lined streets and a cruise at golden hour. Frontman Joel Johnston's voice is full care-free ease and a lo-fi sound that creates the perfect summertime vibe. While Far Caspian first started as a Joel's one-man project in his college dorm room, the band has grown into the four-man piece it is today, ready to release their first EP later this year on indie label Dance to the Radio. Although infused with shimmer and sun, Joel tells how "Let's Go Outside" really came from the darkness of the depression he dealt with when moving from Ireland to London. It's universal and also deeply personal, finding hope for life to look better than what you currently see. With a track like this, Joel just might be able to cajole you to follow his lead and enjoy life outside of your four walls and ac unit. 
—
Dara Bankole
on July 12, 2018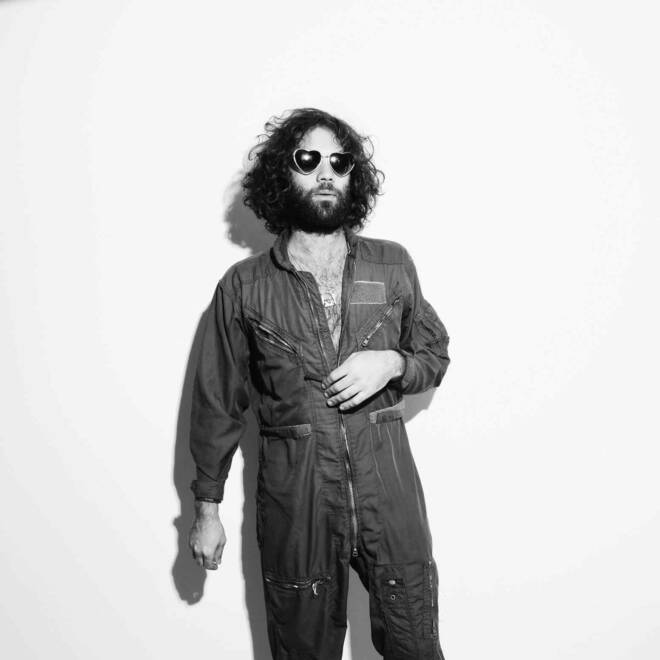 Benjamin Lazar Davis - Choosing Sides
---
You may not know Benjamin Lazar Davis yet, but you love his friends. Between collaborating with Lake Street Dive's Bridget Kearney and joining Okkervil River in their newest lineup switch, Davis recorded a solo album brilliant in its own right. An anthem for the modern era in a long line of eras more divisive than the last, "Choosing Sides" has Davis questioning the meaning of the "pointless dance" we perform when we are too afraid to say what we mean or be who we are. The minimal picking of an acoustic guitar is joined by an array of ethereal hums, just as simple relationships are muddled by the complications of everyday life. This song is a serene look into a rare moment of clarity as it finally dawns on him that fighting the same fight to the same end does not make it a worthy cause. Nothing spells resolve like a key change, and, by the end of the song, Davis is done, even if it means disconnecting entirely.
—
Daniel Shanker
on July 11, 2018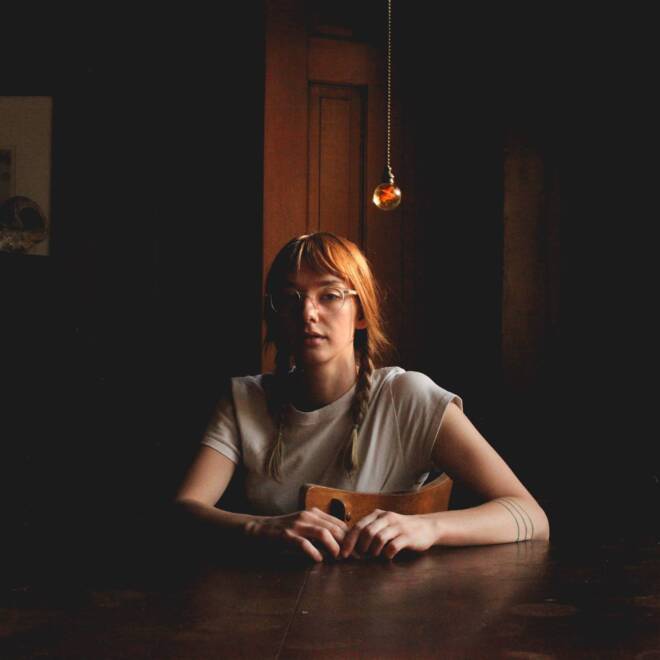 Sister Kit - No Fun
---
Abby Clark of the lo-fi indie trio, Sister Kit, speaks directly to a lost lover on the group's first single, "No Fun," taking you with her through her realizations that she missed an opportunity at love because of her own fear. Woozy guitar strums play over a warm bass line as she sings, "I know it's a little late / but I think I left too soon 'cause I was afraid / of loving you." The song floats along with the weight of that heartache and melancholic tones that recall bands like Mazzy Star. Clark's powerful croons crescendo as the song nears its end, washing over the mix with a final, thoughtful reminder to the lover she left that living with the regret, "hasn't been fun."

—
Deanna DiLandro
on July 9, 2018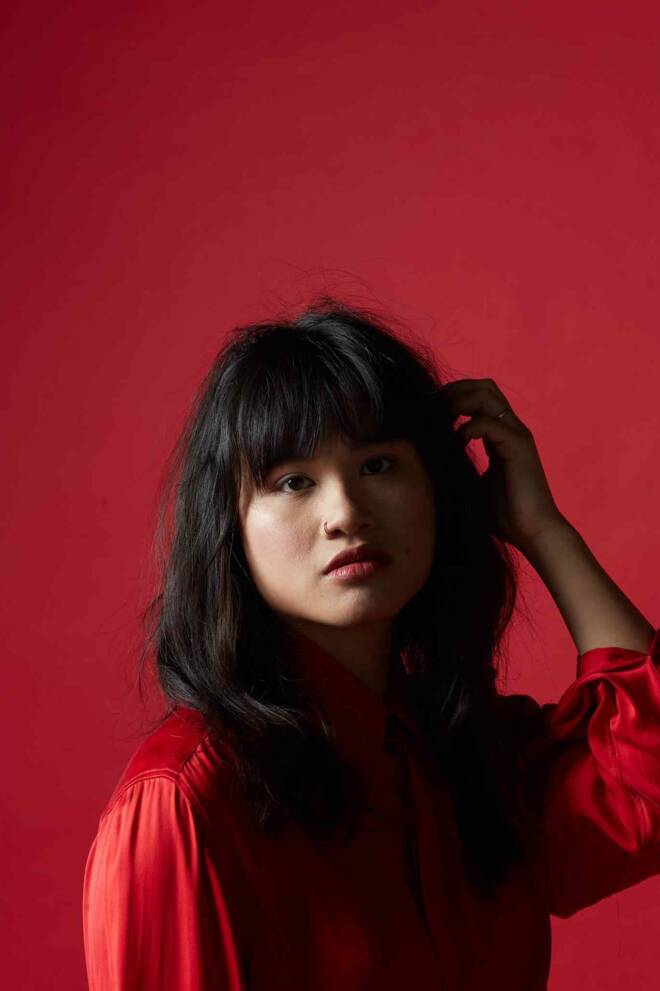 Bantug - Shapes
---
Nashville dream pop artist Bantug recently released "Shapes," her single off her latest EP Red. Full of edge and empowerment "Shapes" speaks to the people we become by accident, "we all fall into shapes we didn't mean to." With a concept that feels so fresh yet universal, Bantug has left us very impressed. Amanda Bantug's dream pop tunes are honest and transparent yet light and euphoric and fans of the Now, Now and The Japanese House are sure to appreciate her sound. Be sure to check out her latest EP to hear more from this up-and-comer!

—
Dara Bankole
on July 6, 2018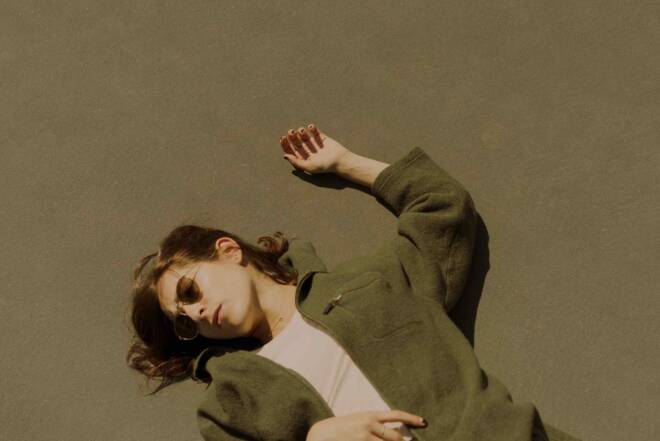 Johanna Samuels - Supposed To Say
---
With a voice that sounds more timeless than trendy, Johanna Samuels sings of the difference between what you feel and what you say. "Supposed to Say" is Johanna's first single off of her EP "Have A Good One" set to release this summer. Opening with a line like, "Was I suppose to say 'It was nice to see you today,' cause it was hell for me." Johanna lets us know from the get-go exactly what she's about. While parts of this song are in the form of a narrative, giving us a glimpse into this specific storyline, other lines like "I might not know then who to be, but consider me up off my knees." are confessional and unearthing thoughts that Johanna executes with dignified grace. Mellow and subtle in nature, the instrumentation of this song work as a frame to showcase Johanna's voice, but not without experimental and alluring moments of its own. One listen to "Supposed to Say" will make you remember Johanna Samuels' name and not forget it any time soon. 
—
Dara Bankole
on July 3, 2018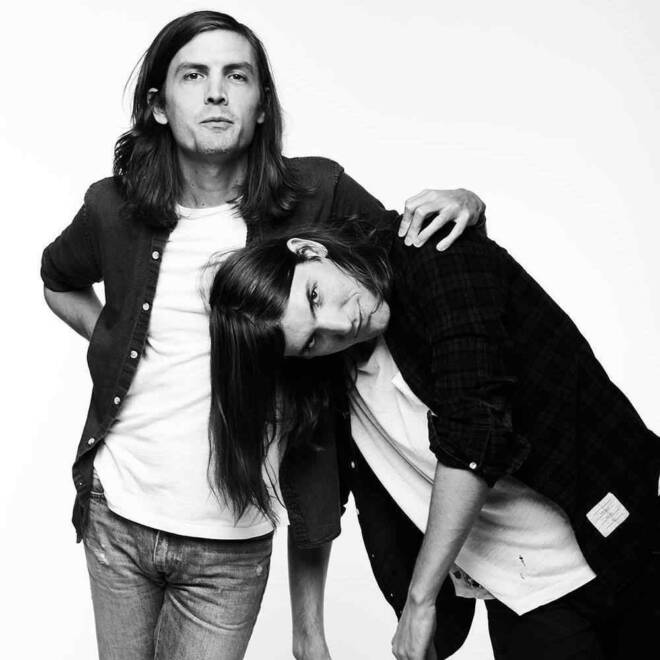 The Rassle - Roll On
---
The dream child of Austin, Texas born brothers Blair and Reed Van Nort, The Rassle is a buzzworthy New York based indie-rock project. "Roll On" is an instantly infectious summer anthem in the same vein as "Tongue Tied" by Grouplove in that you can easily picture this song playing during a pivotal moment in an indie teen romance movie. With a tight knit production quality the vaguely industrial guitar riffs match up perfectly, somehow, with the warm country twang of the vocals to create this track. We can easily envision this as a go-to song for dancing around the bonfire barefoot in the middle of summer and we are excited to see what is to come on the debut album which drops June 22.
—
Nick Arcos
on June 19, 2018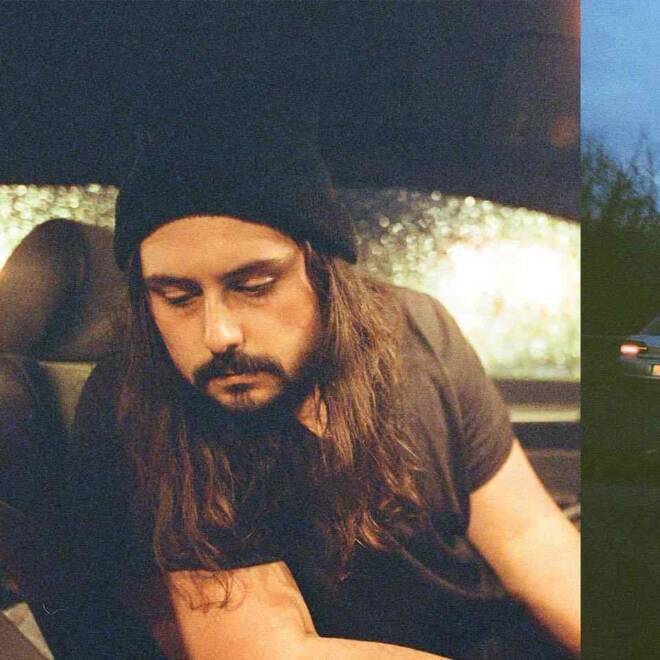 SONTALK - I Am a War Machine
---
Joseph Le May's new project SONTALK is an Americana-infused rock that is smooth as butter, instantly calming and the kind of song that makes a road trip. "I Am a War Machine," the lead track of the three-song debut tackles the fragility of man and how we have to unravel completely in order to be open with our true nature. Le May combines the lyrical mastery of Ryan Adams with the distinct distorted guitar genius of The War on Drugs creating a sonic combination that will keep listeners around for the foreseeable future.

—
Nick Arcos
on June 18, 2018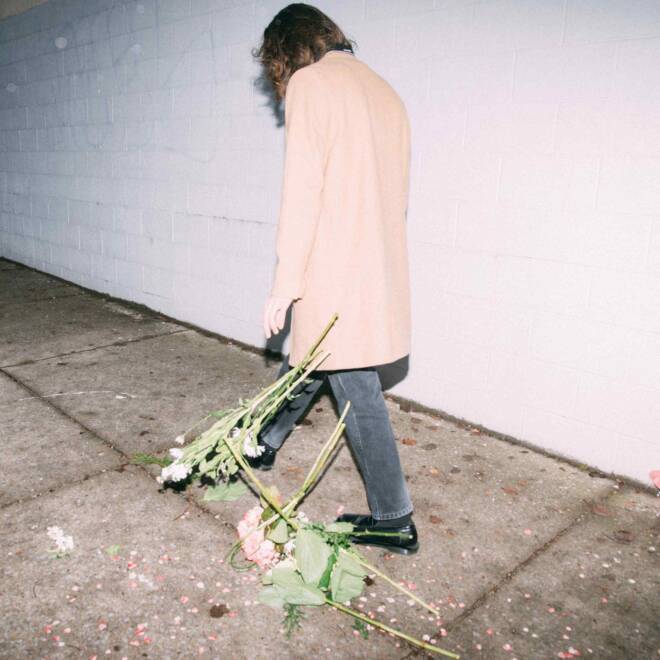 Alexander Wren - Emily
---
Singer/songwriter Alexander Wren is back again with his first single off his sophomore EP "Assorted Love Songs." "Emily" is a delicate love song that invokes memories of older folk sounds and simpler times. Alexander sings of the person he would be if he was with his love, Emily. Within each line it becomes more and more obvious just how dear Emily is to him, making each verse sweeter than the one before. A special dimension of depth and heart is added to the song as the music goes back and forth between the quietness of Alexander's velvety voice coupled with his finger-picked acoustic guitar and the more layered instrumentation like piano and strings. "Emily" is the kind of song you wish were written about you and as Alexander wears his heart of his sleeve, it's easier to be swept up in the love he sings of. We'll definitely be looking forward to what's to come with this charmer.
—
Dara Bankole
on June 12, 2018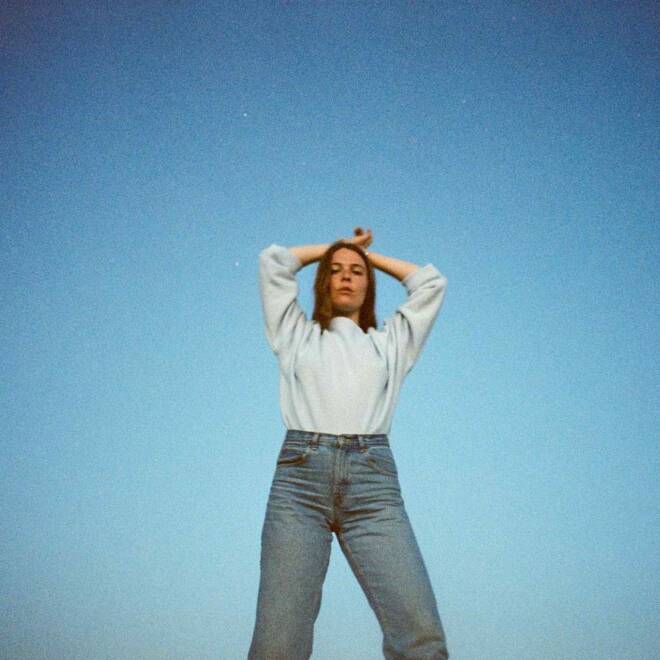 Maggie Rogers - Fallingwater
---
Indie-pop queen Maggie Rogers is back again with yet another song that's easy to love. While definitely still on the mellow side of the equation, Maggie Rogers has mastered the art that the great Robyn set a standard for just 8 years ago with her song "Dancing On My Own", which is singing hard truths with an upbeat motion. Whether you're just tapping your hands or nodding your head, "Fallingwater" has the same movement depicted in its title. Riddled with drums and claps "Fallingwater" keeps a steady rhythm that carries the song in its quiet and louder moments.  "Hold on I thought that I was doing so well like everything was under a spell." There is something about being able to listen to a song that resonates with you personally but also lifts your spirits at the same time. As Maggie reflects on the state of her own well-being and a past relationship, there is a fearlessness in her voice as if she is not scared of her realizations but rather just happy to have made them.
—
Dara Bankole
on June 8, 2018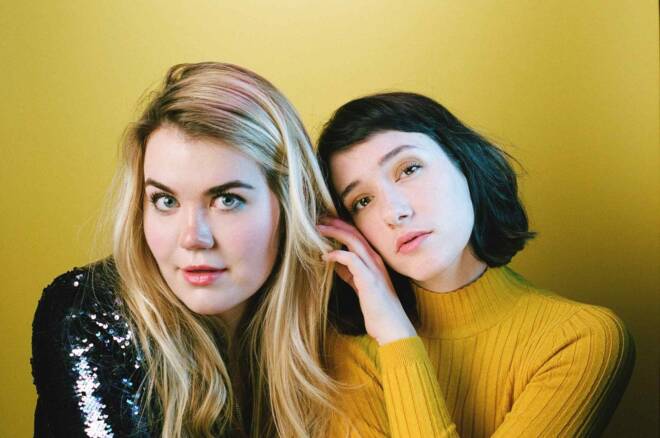 Daisy the Great - Company
---
Brookyln's very own Daisy the Great recently released their latest single "Company." It's a song mixed with melodramatic lightness and harmonies but also full of a lot of heart. These girls sing of the introspection that comes with being young. From trying to be prepared for everyone's questions about your life plans ("They're about to ask you 'who do you want to be? What are you doing here?'") to your own self-judgment ("If I liked being alone maybe I'd have some thoughts on my own"), it's clear that these waters of being a young adult are hard to navigate. Still, in the midst of this, we find people or even just one person that we actually do want spend time with. "Company" speaks to that strange juxtaposition of being in a world where you want to hide from most people, but simultaneously want to be evidently visible to one person. "I want your company." In a sweet and all-too-real way, Daisy the Great gives us yet another song that makes us feel a little more understood. New Yorkers can catch them at the Knitting Factory on June 28!
—
Dara Bankole
on June 4, 2018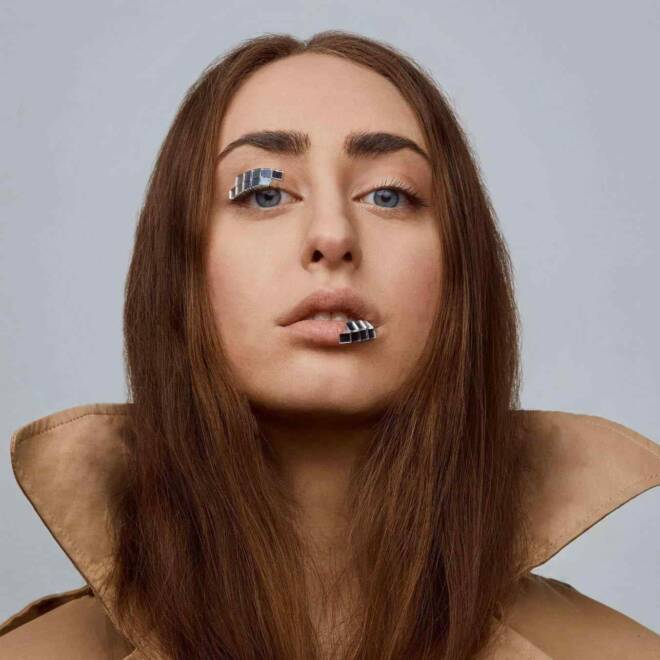 Fleurie - Constellate
---
"Constellate" is a song full of wonder and cosmic whimsy. Nashville-based Lauren Strahm has made a name for herself by putting out a great collection of songs that can be found on shows like Queen Sugar and Pretty Little Liars. With a voice that bridges the gap between gentle and brave, she sings the kind of songs that are full of honesty and resilience, showcased so prominently in "Constellate," her first single off of her upcoming LP Portals. With an atmospheric sound and lyrics that capture the essence of finding of the light ("We're spinning cause we know now, we survive/ and now we get to fly"), Fleurie perfectly captures that space that occurs when you finally emerge from rock bottom and get sight of land once again. "Constellate" is bound to make you feel a little lighter, while simultaneously getting you pumped for what's to come from Fleurieland.
—
Dara Bankole
on May 29, 2018