Buzzing Daily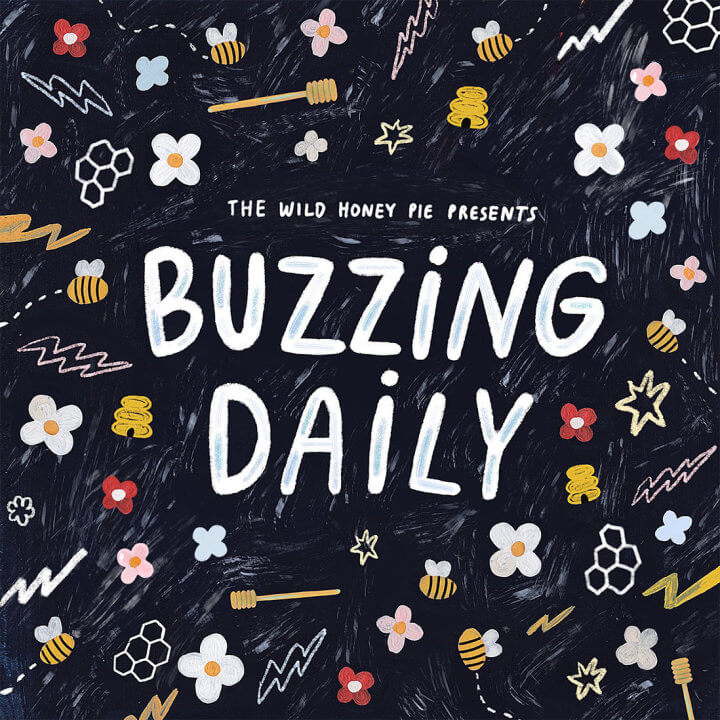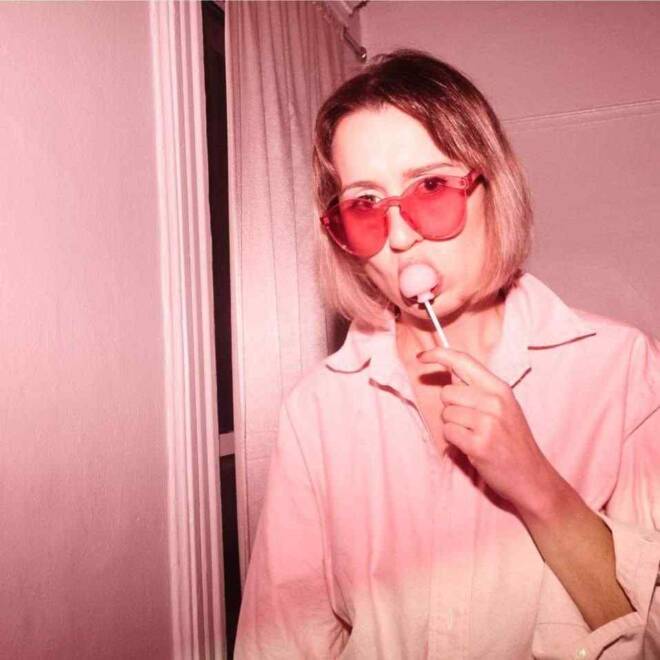 Extra Special - True Fear
---
Amelia Bushell is what one might call ubiquitous or ever-present in the Brooklyn music scene. From her work in Belle Mare, a lustrous pop project, to Grim Streaker, her punk band, Bushell is a wealth of musical knowledge and flexibility. In her newest endeavor, her debut solo project by the name of Extra Special, she draws from her extensive experience with music and creates an entrancing, euphonious new universe of a project that focuses more solely on her. "True Fear" effectively encapsulates the concept of the sublime: drawing in, even when the fear is there. Photo by Michelle LoBianco.
—
Laney Esper
on August 31, 2020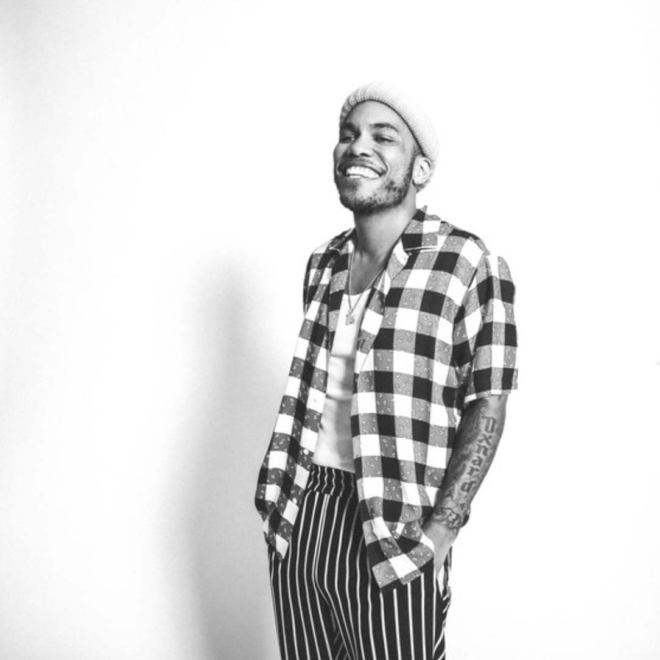 Anderson .Paak feat. Rick Ross - CUT EM IN
---
For their first collaboration, "CUT EM IN" finds genre-bender Anderson .Paak and rap mogul Rick Ross living for luxury. Following the release of his protest song "Lockdown," "CUT EM IN" takes on a more lighthearted approach as .Paak jokes about his accountant giving him a breakdown of his finances: "'The good news is you made a lot...The bad news is you spent more.'" The track grazes new era rapcore with its catchy guitar riff, with .Paak leaning more into hip hop than he did on Ventura, his latest full-length release. Underneath its showmanship, the song asserts the importance of loyalty to your roots and looking out for your friends who looked out for you on the come up. "You know the ones that lend a hand and wanna see you win," .Paak explains, "When you come up on a lick, make sure you cut 'em in." And according to Ross, staying grounded also includes looking out for yourself: "Sometimes you need to know your worth…Meditate, hydrate / Protect my energy before engagement." The song will be featured on the Madden 21 soundtrack, which EA announced will be celebrating "the artists rising up to chase the throne."
—
Ysabella Monton
on August 28, 2020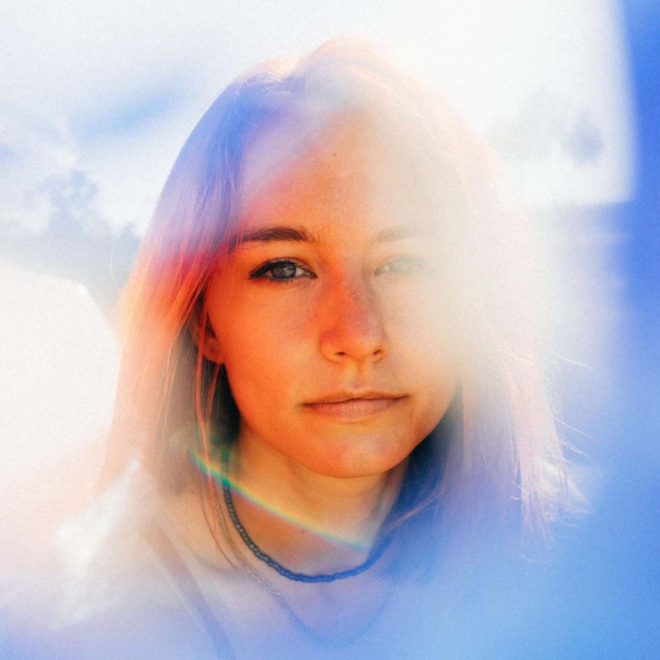 McCall - Nothing Even Wrong
---
McCall's latest release "Nothing Even Wrong" blooms like a phosphorescent garden surrounded by a dense and shadow-casted forest. The track, which features stiff chords from an electric guitar, rose-toned vocals, and unconventional synth soundbites, has a distinct sound that is pleasantly jarring—time to wake up and smells the flowers!
While the compositional and stylistic elements of this song allow us to classify it as both modern and eclectic, its lyrical sentiments are surprisingly atemporal: emotions are complicated "Nothing Even Wrong," is a piece that one experiences with all their senses. It is lush, harmonious, and undoubtedly fitting for the end of a long-over-complicated-paradoxical summer. Photo by Keegan Burckhard
—
Lilly Rothman
on August 28, 2020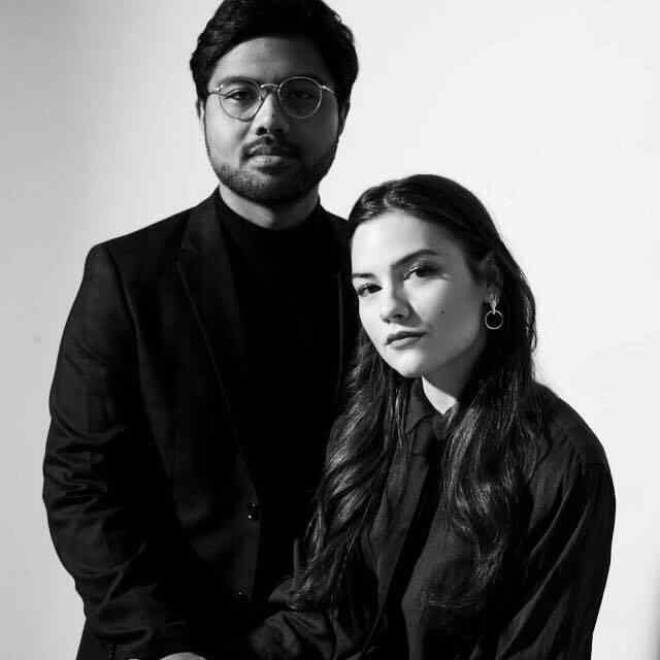 Freak Fingers - Romance
---
One of the mystical aspects of a romance is never knowing exactly where it's going to go. Freak Fingers' newest track exhibits this feeling right off the bat. Marked by the beginning sounds of a dreamy acoustic Spanish guitar, "Romance" suddenly drifts further into an otherworldly state influenced by the sudden appearance of synthesizers. As lead vocalist Joan Sullivan begins singing, she blends the beauty of both Spanish and English—taking you further down a soothing, romantic journey for the next two minutes. Clocking in at nearly five minutes, "Romance" maintains the feeling of a daydream abruptly cut short. An 80s influenced electric guitar comes in right before the song ends, illustrating the exhilarating moments of a brief romance when it has hit its peak.
The track is propelled by its slow-but-captivating moment—proving that beauty can still exist among upheaval. The idea of spending a night driving around with the one you love has become more or less of a fantasy taken for granted in 2020, but Freak Fingers help bring it back, if only for a brief few minutes inside your headphones.
—
Taylor Hodgkins
on August 28, 2020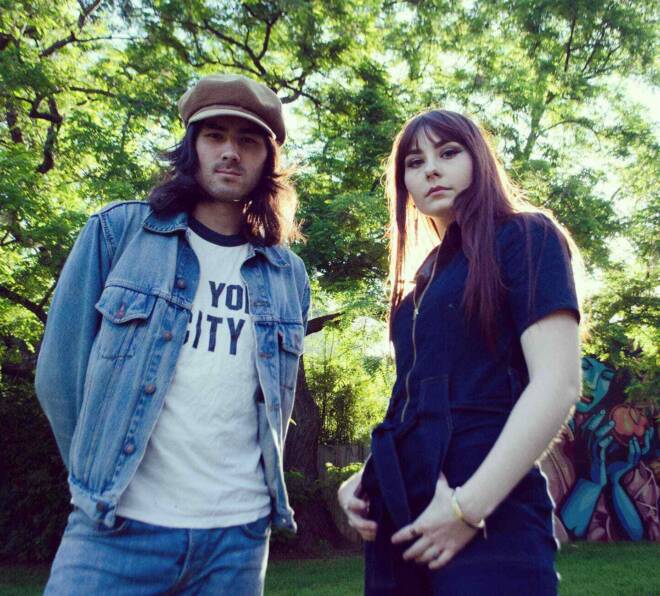 Salarymen - Runaway
---
It's smooth, it's got groove, it's "Runaway" by Salarymen! It's 4.5 minutes of lighthearted nostalgia rock, simultaneously full of longing and intense optimism. As the title implies, most of the song is dedicated to the duo trading verses daydreaming about running away together. Though de la Motte and Eagleton's vocals don't quite overlap, they flow effortlessly from one line to the next, creating a feeling of tender closeness. Crisp synth hits maintain momentum and excitement. Bass brings the groove and warmth, sitting coyly underneath it all, and occasionally tossing out some fun licks. Meanwhile, surfy guitars wrap around the rest of the track, painting everything over with a rose-colored sunset glow. Though it's playful and light in nature, "Runaway" is anything but simple. It catches your ears and keeps them with a somehow feather-light density that yields new details to notice every listen.
—
Allison Hill
on August 28, 2020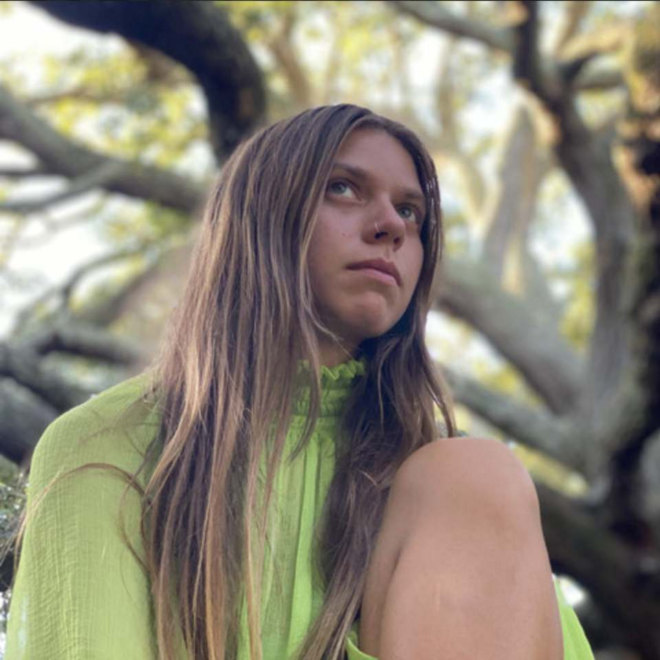 Tomberlin - Wasted
---
Tomberlin grew up in Florida within a religious community—her father was a Baptist pastor. Although she has splintered away from Christian doctrine, her music creates a certain kind of mystical nature that mirrors feelings of faith-based transcendence. "Wasted," her first single off of her new album Projections, is a verbal tug of war, from wanting to say something, trying not to say it, but ultimately, having to. "I run my mouth and it runs me over," she sings, describing quite literally feelings of regret after being vulnerable. It's a give-and-take, trying to have faith in the situation, but not wanting to ruin it by admitting what she knows to be true. She opens with, "I tried to keep it close / Keep it in a locket," as the repetitive nature from both the drumbeat and her wordplay creates a soothing ambiance, lulling you into thinking about higher matter.
—
Elizabeth Shaffer
on August 27, 2020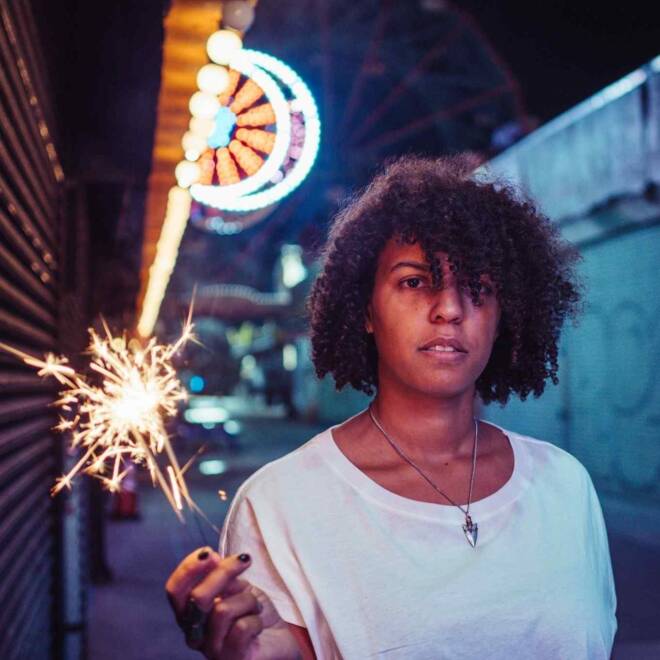 Oceanator- Heartbeat
---
Direct and extroverted, Oceanator's "Heartbeat" hits you with high octane summer rock right off the bat. The main riff rips and rolls exactly the way your heart leaps and drops into your stomach when That Person texts you back. It's the backdrop music to the spontaneous summer carnival date I always see in rom-coms and secretly yearn to experience someday. It's not hard to conjure the mental image of grabbing your crush's hand and sprinting to the Ferris wheel, partly because the view is great and partly to sneak a romantic moment at the top. The bass and whip-quick rhythm guitar flirtatiously pace each other, almost daring the other to run faster. Vulnerable lyrics and a slower-paced vocal line stand in assertive contrast to all the instrumental bravado, weaving in an intoxicating sense of intimacy. It's an homage to the excitement of moving from the anticipation of interest to noticing something about this dynamic fundamentally works. Neither of you are half of a whole, but definitely complementary colors. You work well together and enjoy each others' company immensely. At the end of the day, what's a more compelling love story than that? Overall, this single is a delightful build of anticipation for Oceanator's new album, Things I Never Said, due August 28, 2020
—
Allison Hill
on August 27, 2020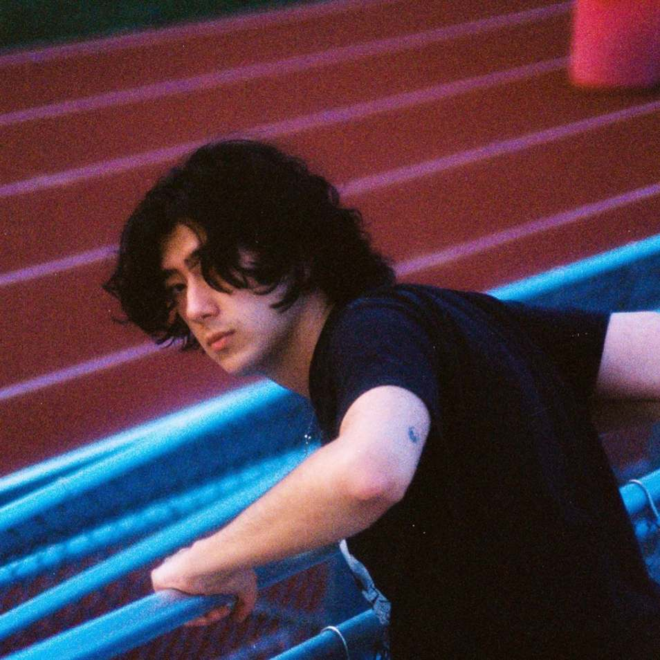 James Ivy feat. Instupendo​ & Harry Teardrop​ - Yearbook
---
James Ivy has one of those pop-punk voices that easily transmits angst and intensity—in other words, it's perfectly suited to chronicling the heightened emotions and dizzying mood swings of high school. "Yearbook" invites nostalgia, with each carefully crafted melody like a punch to the gut. The opening lyric, "I make it weird. I don't even have to try," introduces Ivy as the awkward underdog in his own coming-of-age film. That tone carries throughout the track, with collaborators Instupendo and Harry Teardrop as co-stars. Vocal layering reminiscent of BROCKHAMPTON builds emotional charge as Ivy spirals into bottomless infatuation. Backed by the low crunch of guitars, he feels "wide-eyed, tongue-tied," then before you know it, he's "spent the whole summer in your living room." He sings about trying to recapture the vibrancy of an early love and the frustration of realizing that the colors have faded. It's the ideal soundtrack for paging through old photos and superlatives, accessing feelings long since forgotten.
—
Siena Ballotta Garman
on August 27, 2020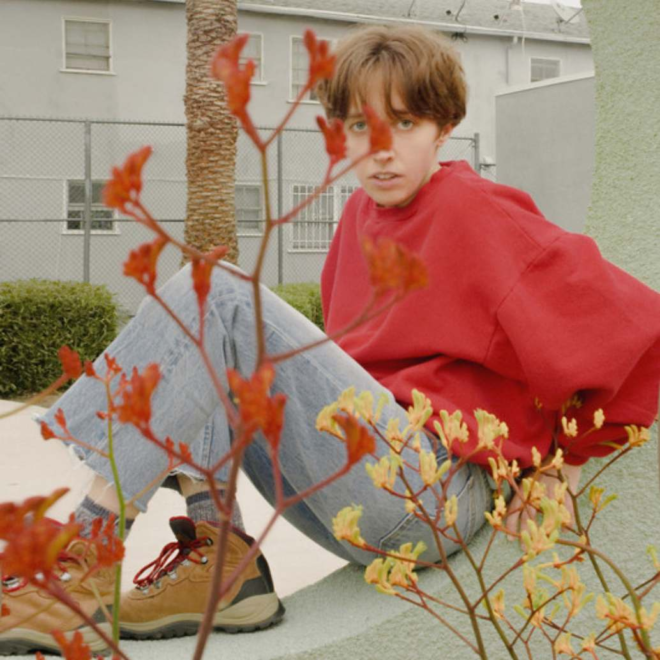 Lomelda - Hannah Sun
---
You could say that the best stories are the ones that leave space for the listener. Lomelda's Hannah Read writes her lyrics in a style that allows you to fill in the details with your own imagination, and it's one of the Los Angeles-based band's greatest strengths. "Hannah Sun" is the third single from their new album, Hannah, which is set for a September 4 release date. In some ways, the track's text feels porous enough to spill water through. You can't always tell who's talking, or to whom, or even who all is in the room. But in the gaps left by Read's ambiguous "you's" and "I's" you might find there is a soft and powerful blooming that takes place in your own memory. Suddenly the song could be about you—or really, about anyone who has held somebody, or tried to get files out of an old drive, or "sent [someone] the sun." Because while the song's characters are left open to interpretation, the feelings communicated by Read's uncompetitive vocals and the band's slow bright build are universal. Nostalgic gratitude, distanced longing, tired determination—these are some of the pieces of humanity that provide the glue of any good story. So it works out well: whatever you need to fill the cracks with today, "Hannah Sun" is always going to end up being a good friend.
—
Karl Snyder
on August 27, 2020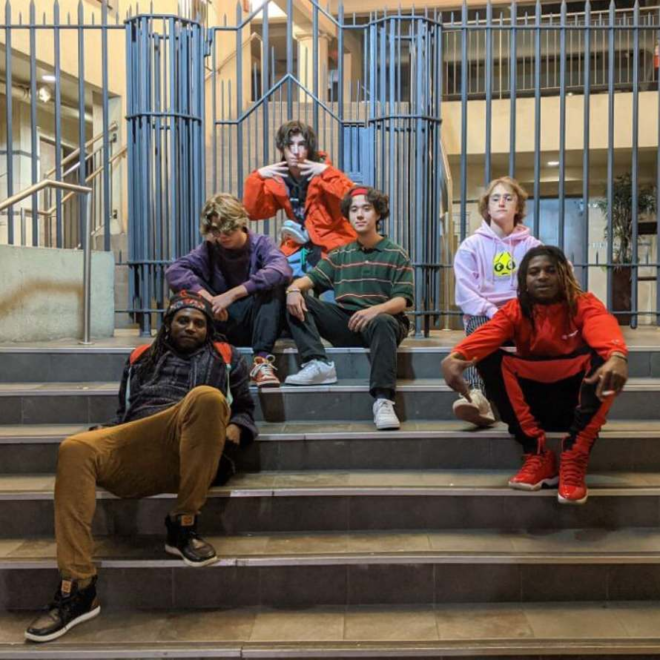 Glasshouse Worldwide - 2001*
---
Neo-soul collective Glasshouse Worldwide break hiatus to introduce "2001*," a nostalgic love note laced with the bitter back end of a summertime shandy. Jazzy piano tremolos drone beneath a spacey synth while they ponder one simple question: "I just really wanna know what love is about." Despite saying "she took my breath just like asthma," it's an undemanding infatuation, mirroring the out-of-body stillness of an endless drive to nowhere. It's a mellow euphoria, more meditative than manic, as the love "feels like nirvana and you didn't even try." "We got the best sunsets," they say, and you can almost see the pink haze over their native Baton Rouge skyline. "2001*" marks their first single since dropping Altitude in 2019, via BIP Records.
—
Ysabella Monton
on August 26, 2020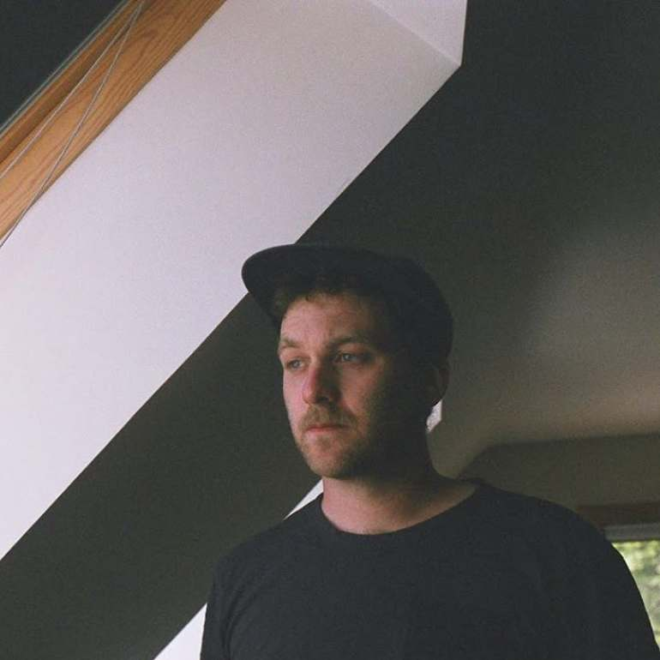 Cape Francis - Home
---
It's 2020 and by now there is an undeniable Cape Francis sound, a careful simplicity around musical arrangements that allows for big cinematic feeling without ever broaching the realm of dramatic. "Home" is this year's third single from Kevin Olken Henthorn's solo project, and it slides easily into place. With the signature finger-picked electric guitar and soft horns lent by The Westerlies, the gentle heartbeat of percussion keeps every element grounded while we, the listeners, are transported to somewhere a little calmer, more reflective of the past and future.
The winds of change are blowing and I'm reminded of the age-old allegory about the two trees weathering a storm, the story that councils us to bend, not break when faced with adversity. "Home" follows a similar idea, acknowledging what can't be fought and that sometimes it's best to let yourself be led down the path the universe has chosen for you, regardless if that path is hard and full of unknowns. We've all heard it before, it's about the journey, not the destination, and sometimes that's how the notion of 'home' can be defined as well. Pierced by lyrics like, "Standing out like a lightning rod / still aflame by the burns I've got," it's important to be mindful that we're all grappling with our own trauma, and each of us is carrying our own baggage until we get to a place where we can finally put it down.
After many years on the east coast, Cape Francis will become an LA-based project by the beginning of September 2020.
—
Shasha Léonard
on August 26, 2020