Buzzing Daily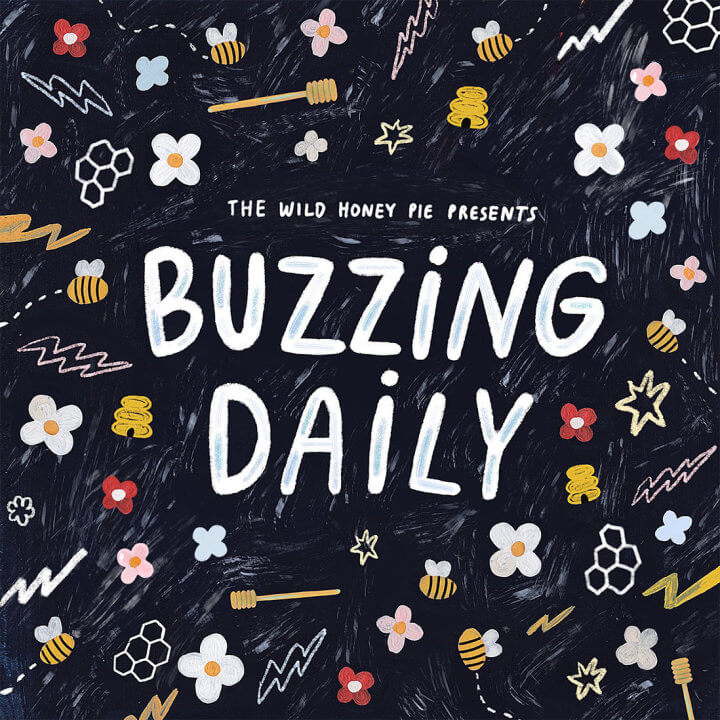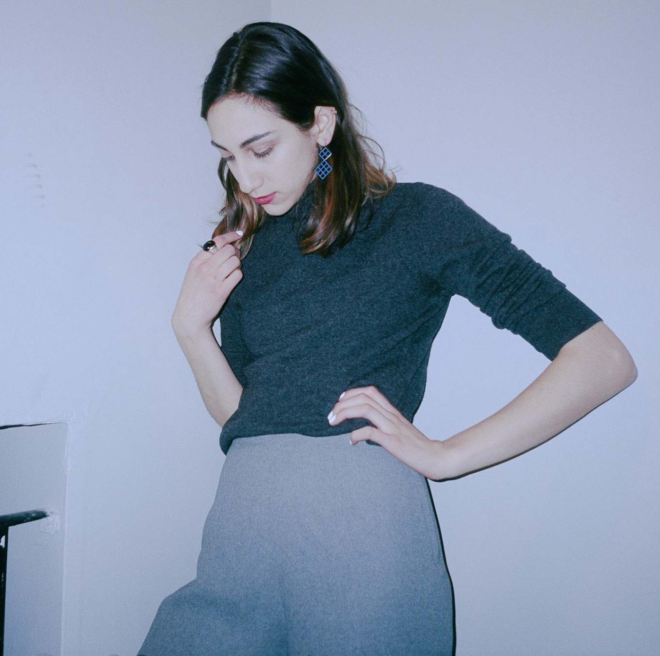 Common Holly - Joshua Snakes
---
Common Holly delivers another take on human growth and restlessness with the second single, "Joshua Snakes," from her forthcoming sophomore album When I say to you Black Lightning. Montreal singer-songwriter, Brigitte Naggar doesn't shy away from the self-delusion and pain that manifests in her own head. "Joshua Snakes" embodies the search for a calm and peaceful place amongst constant chaos and self-doubt. Naggar's airy, smooth vocals coast along as she lets out her poignant lyrics, "I'm tied against the tracks / But I can't figure out the ending." Things step further into disarray as the instrumentation becomes more brash and bold toward the latter half of the track. Punchy guitar kicks in and uncertainty seems to be circling as Naggar leads us to the end, asking "Can't get enough, can we?" In the end, we're left wondering who really wins in this back-and-forth, an inner fight with ourselves that we've all experienced in one form or another. When I say to you Black Lightning is out on October 11 via Barsuk/Solitaire.
—
Meredith Vance
on September 9, 2019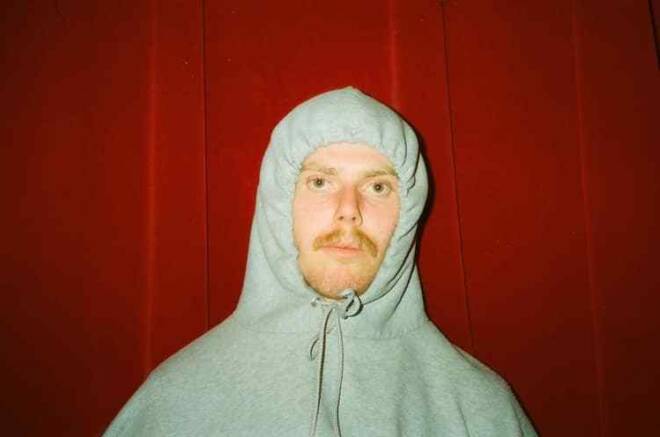 Worn-Tin - Something's Coming
---
LA lo-fi rocker Worn-Tin's breezy new single, "Something's Coming," is a daydreamy slow jam with a catchy, swaying beat. The warm and pleasing melody is nicely complemented by the arrangement's raw, intimate production style, where every instrument sounds crisp and close. The guitars, classic and lush, give the track its easy cadence and are reminiscent of a more psychedelic Modest Mouse. A faint but gorgeous reverberating classical piano line follows the melody in the chorus, emphasizing Worn-Tin's talent with and preference for analog recording techniques. His vocal, nice and crooning, has a nostalgic doubled effect that works well with his straightforward lyricism: "Watch me as I find a quiet place to hide / Ropes beside my bed will keep me tied." Spacey synths add an element of displacement to the instrumentation, which by the end, culminates into a sort of chaotic, anticipatory mashup of sounds, like whatever's coming is almost here. "Something's Coming" is atmospheric and loose, and it's Worn-Tin's best work yet.
—
Britnee Meiser
on September 6, 2019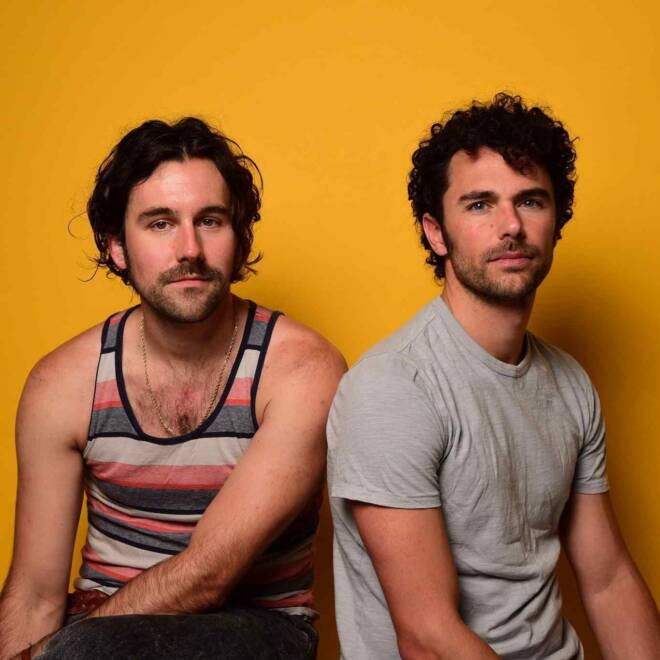 Tall Heights - Depths
---
Just a year after the release of this duo's third studio album comes a new single, "Depths." Full of their signature vocal harmonies, Tall Heights strips back the layers of production they experimented with on their last record to create this sparse yet beautiful track. Comprised of members, Tim Harrington and Paul Wright—longtime friends and now musical partners—exist in the space of a new era of folk carved out by Bon Iver, Aquilo, and Beirut. "Depths" was written for the wedding of Paul's brother as an expression of a love so strong and real, but not easy to say out loud for someone not great at expressing emotions. In this way, everything becomes grander and more intense, and when paired with the band singing in these haunting falsettos you get a really special track. Tall Heights is currently touring with Ben Folds and then The Paper Kites so make sure to catch them in a city near you.
—
Nick Arcos
on September 6, 2019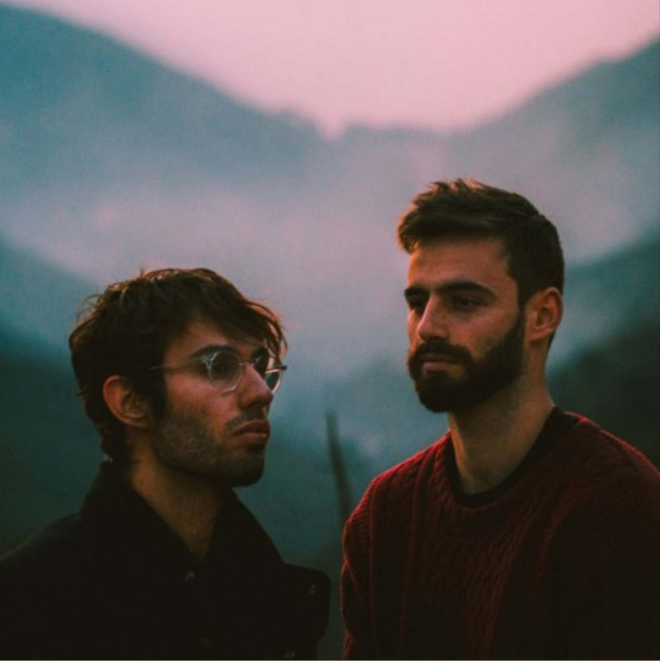 slenderbodies - arrival
---
Breezy indie-pop duo slenderbodies' new single, "arrival," is as lush and atmospheric as a drive through the Redwoods. Awash in warm soundscapes and soaked in reverb, the arrangement is vibrant and tranquilizing; you'll happily lose yourself in its calm, swaying beat. The opening notes are a sun-soaked rush of autumn air to your senses. Surreal, spacey synths set the mood, followed by slenderbodies' signature silky vocals and lyrics that perfectly fit the bigger picture: "Bend around the road / I give away my silhouette / Nothing holds you like the sun / I'm youthful in the morning light." Breathy and distinct, the harmonies are hypnotic. The clear, thoughtful production creates accessible clarity and allows you to hang onto their every word—even if you can't always understand the lyrics. Relaxing and smooth, "arrival" is the definition of "chill vibes," and is the perfect song to ease you into fall.
—
Britnee Meiser
on September 5, 2019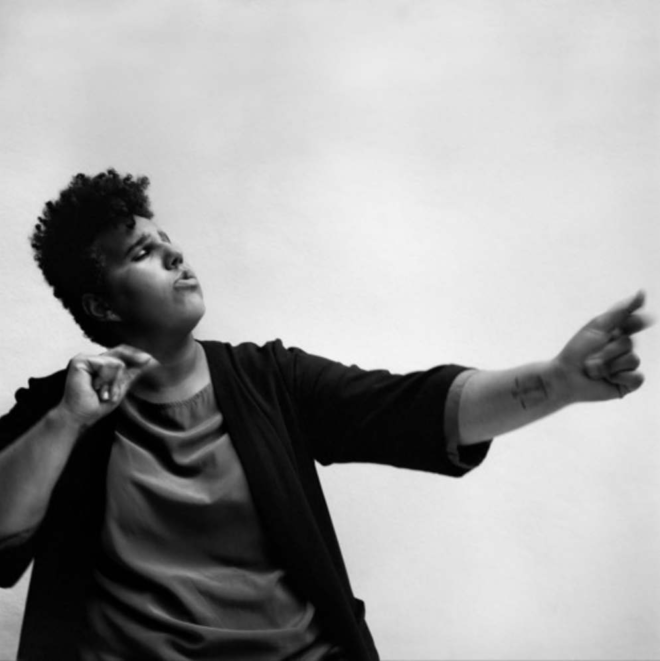 Brittany Howard - He Loves Me
---
Leading up to the release of her first-ever solo album Jaime, Brittany Howard's newest single "He Loves Me," delves deep into Howard's psyche through her relationship with religion. With her signature smooth musical stylings, Howard combines powerful preaching with her compelling vocals as she examines her positive relationship with God. With lyrics like "He still loves me when I'm smoking blunts," Howard casts God in an all-loving, all-accepting light. Partnering sermon excerpts and thoughtful lyrics, "He Loves Me" provides a deeply personal outlook on religion—one that stands in contrast to how religion is so often portrayed today—and does so in an enchanting way.
—
Caroline Peacock
on September 5, 2019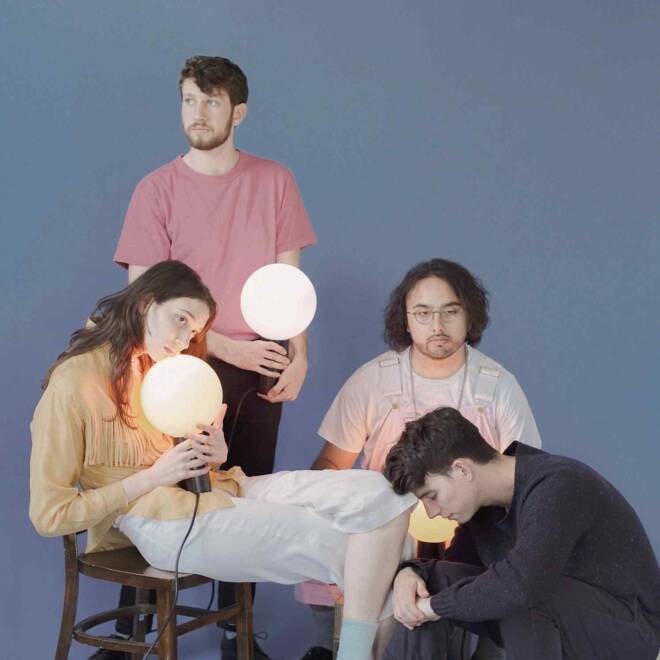 ​Stolen Jars - Ghost Towns
---
Stolen Jars, the Brooklyn indie-rock project of Dirty Projectors superfan Cody Fitzgerald and friends, occasionally posts "arrangement" videos of their songs online. In these minute-long clips, 8 or 9 versions of Fitzgerald occupy tiny frames that tesselate the larger screen, each one playing a single instrument—guitar, keyboard, a snare drum, or just hands clapping. In these videos, you can see how a Stolen Jars song comes together, built out of tiny, necessary pieces, each one a keystone. But what these short glimpses into the mechanics of the song don't fairly represent is the emotional weight it carries—that as Sarah Coffey sings in layers and Matt Marsico tinkers away on his drumkit, an entire story is unfolding in the foreground. "Ghost Towns," the second single from their upcoming third album, A Reminder, due out October 11th, tackles the complicated subject of a severed relationship between a parent and child. "It's about allowing yourself to move on from the loss of what could have been one of the most important relationships of your life," says Fitzgerald. As Coffey repeats to herself, "Oh, back when I was someone young," you can hear her releasing those memories and the demons that live with them.
—
Daniel Shanker
on September 5, 2019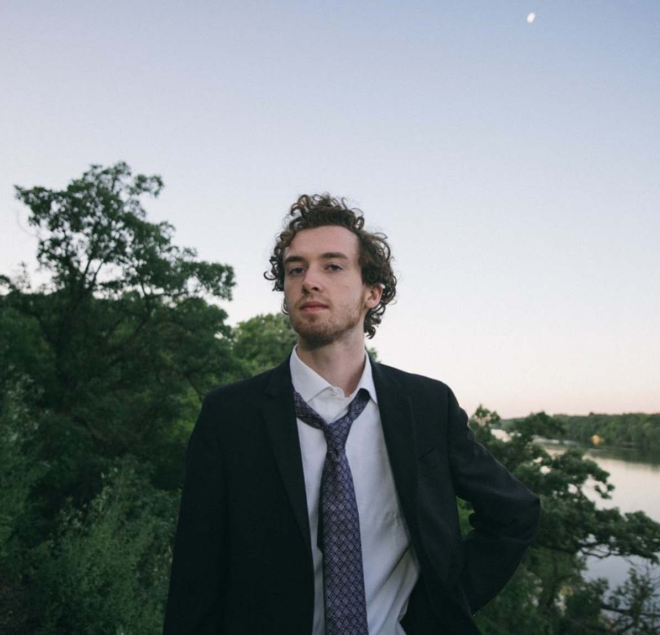 Bobby Rethwish - I'd Rather Lose a Fist Fight
---
Bon Iver meets The 1975 on "I'd Rather Lose a Fist Fight," the electrifying debut single from Minneapolis songwriter and producer Bobby Rethwish. The hook-filled indie-pop track opens on an intimate note, with a muffled but sweet piano and one softly sung line to draw the listener in: "I'd rather lose a fist fight." Suddenly, after a burst of white noise, the arrangement opens up to a colorful and energizing palette of sounds. Part dance-rock, part electro-indie pop, the song transcends genres. The instrumentation is lush with cheerful, atmospheric synths and samples; a pumping percussive beat on top of a persistent classical piano line; and capped off with a vibrant guitar solo. Rethwish's vocal, reminiscent of Matt Healy's, is grippingly pleasant; his passionate delivery and colorful array of harmonies force you to lose yourself in his words, even if you can't always understand them. "I'd Rather Lose a Fist Fight" is a bright, invigorating mid-tempo jam that will appeal to a wide variety of tastes.
—
Britnee Meiser
on September 4, 2019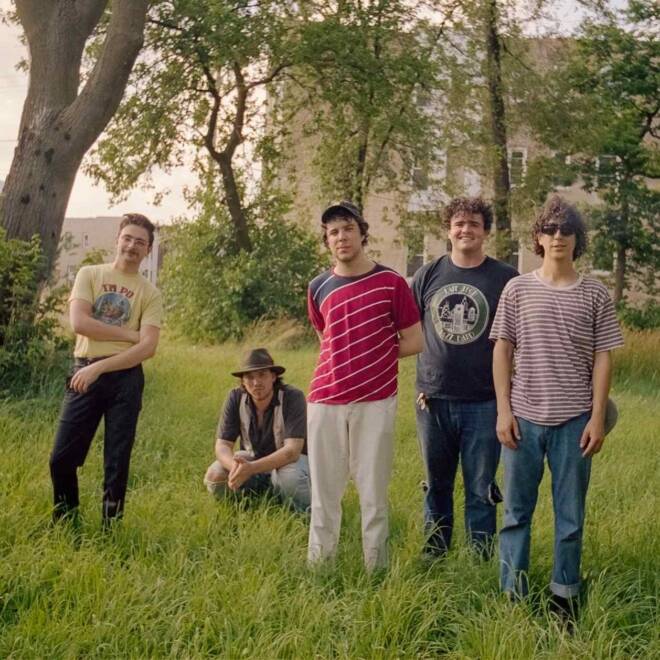 Twin Peaks - Ferry Song
---
After putting out a single every month of 2017, Twin Peaks is finally teasing a new full-length album, Lookout Low, out September 13. The second single, "Ferry Song," fully embraces a musical direction introduced in the Sweet '17 Singles. "Ferry Song" was inspired by singer Colin Croom's daily trips across the Mississippi River on a visit to New Orleans, but the song is steeped in the rich tradition of Chicago soul. With blaring choruses, gentle verses highlighted by rolling piano chords and lilting acoustic guitar riffs, a deeply groovy syncopated drumbeat, and the addition of a classic horn section, Twin Peaks is sounding more and more like their Windy City contemporaries, Whitney. Early comparisons may have pointed more towards The Rolling Stones, and the raucous outro provides some hints as to why. But it's clear, as it will be if you catch them onstage on their upcoming tour, that Twin Peaks is mostly concerned with a good time—"Two dollars ain't too bad / When you've got nowhere to go."
—
Daniel Shanker
on September 4, 2019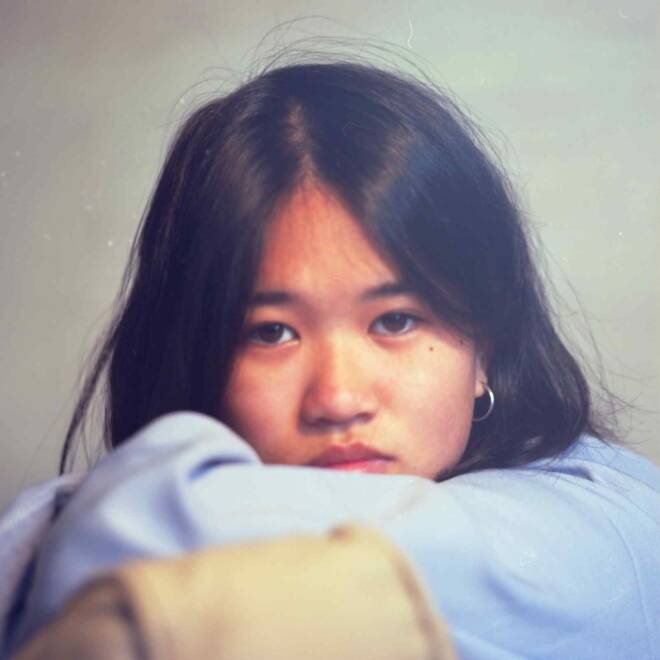 Hana Vu - At the Party
---
LA-based Hana Vu returns with a new single "At the Party." The post-punk-disco-synth track is danceable yet detached. Vu is vying for someone's attention as she sings "I hope you're at the party / when you hear my song." The meta-narrative continues as she wonders if hearing her song will drive this person back to her, but her subdued droning vocals add a laissez-faire quality to the otherwise desperate call for attention. The 19-year-old artist blends the meaning with the sound—using a variety of synths and driving basslines to create a song that could feasibly be heard at a college party. The track is slow, deep, and sensual as she asks "does it make you fall in love with me?" "At the Party" is the first single from Hana Vu'supcoming double EP Nicole Kidman / Anne Hathaway due out October 25.
—
Corey Bates
on September 4, 2019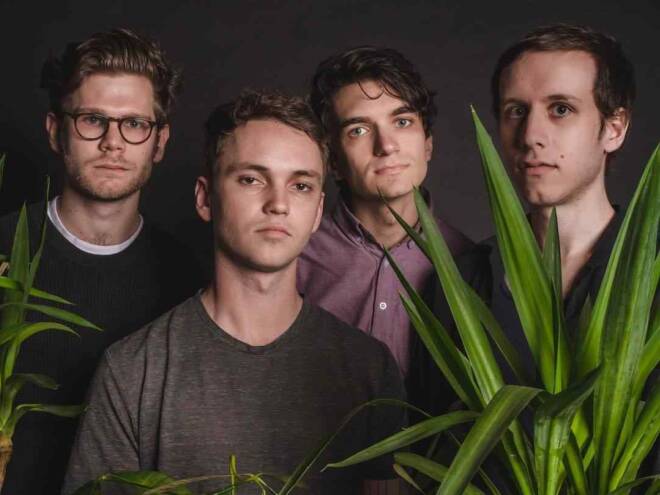 Roofers Union - Friends
---
At some point before the first in their newest line of three singles, Roofers Union's impressive back-catalog disappeared from Spotify and thus, seemingly, from existence entirely. Their full-length album with song titles like "Man Kills God, Man Creates Dinosaur" and "Godzilla Does Dallas," their wild music videos, everything, poof, gone. There is no clearer sign of an attempt at rebirth, and by all accounts, they are starting anew with a rekindled drive. The first new single, "Karate," finally fulfilled so many indie bands' dreams of being recognized by Pitchfork, and they continue now with "Friends." "You were probably right / When you told me I am in control," sings frontman T.C. Tyge, so close to reaching some kind of inner understanding—"I just don't know if it's up to me." Despite the weight of the lyrics, Roofers Union still puts so much effort into its unpredictable sound as the kind of band that prides itself on its "deeply bonkers multimedia show." Their characteristic undercurrent of wackiness still defines the backbone of "Friends"—a wackiness that, when combined with their electronic influences, drummer Robby Bowen's stunted breakdowns, and Tyge's peculiar croon—makes Roofers Union sound like an able successor to alt-J, and it's a treat to hear them in any form they find.
—
Daniel Shanker
on September 3, 2019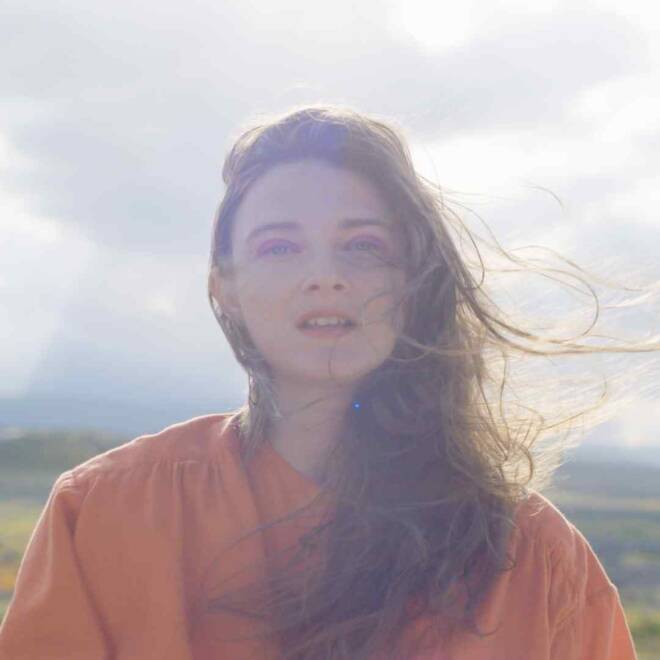 Molly Sarlé - This Close
---
Singer-Songwriter Molly Sarlé impresses us once again with her recent single "This Close", the second in a string of new releases off her forthcoming album Karaoke Angel. While this is her first solo endeavor, Sarlé isn't the new kid on the block. She is one-third of the folk outfit Mountain Man, which also includes bandmates Alexandra Sauser-Monnig (who just launched her own project Daughter of Swords) and Amelia Meath (who founded Sylvan Esso.) "This Close" widens the compelling space that Sarlé is making for herself, marked with a mix of pointed, striking songwriting and ethereal, billowing sonic landscapes. The flowing track is an ode to the "what could've been" scenario that we've all had when we meet someone special, but things don't ultimately align the way we wish they had. There's an underlying sense of self-awareness in Sarlé's lyrics, "When everything happens / at once / Isn't that / What we love / Are we really this close / Or is it just / The drugs / You've been working yourself up into a state." Her words aren't weighed down by wishful wallowing but instead amplified with reflective gratitude. Karaoke Angel is out 9/20 on Partisan Records.
—
Meredith Vance
on September 3, 2019