Buzzing Daily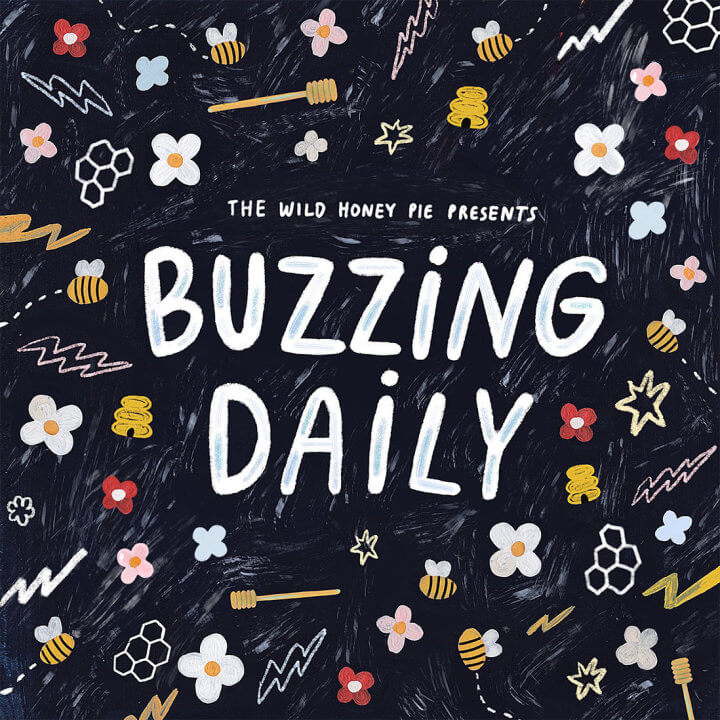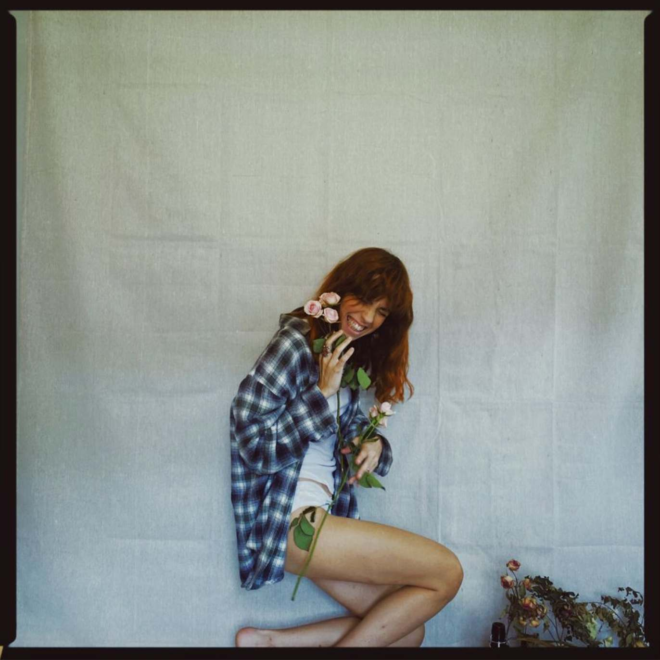 chickpee - Would You Like Some Tea?
---
Imagine entering a room and immediately being showered with rainbow glitter and rose-scented mist. That's exactly how "Would You Like Some Tea?" by chickpee feels. From the moment you hit play, the track greets you will a thick groovy drum vibe and warm dream pop guitar lines. As soon as the lead vocal comes on, the mood is complete. Here is the perfect example of less is more: simple lyrics provide honest, playful intentions in this beautiful musical inquiry. Listeners would be silly to reject a cup of tea from such a sweet, sincere voice and warm head bop groove. Don't be surprised if your body feels like rainbow glitter by the end of this song, as the relaxed pop beat takes over your senses. This is a must-add for your party playlists, road trip tapes and secret crush dream songs. Photo by .
—
Elizabeth Woolf
on May 4, 2021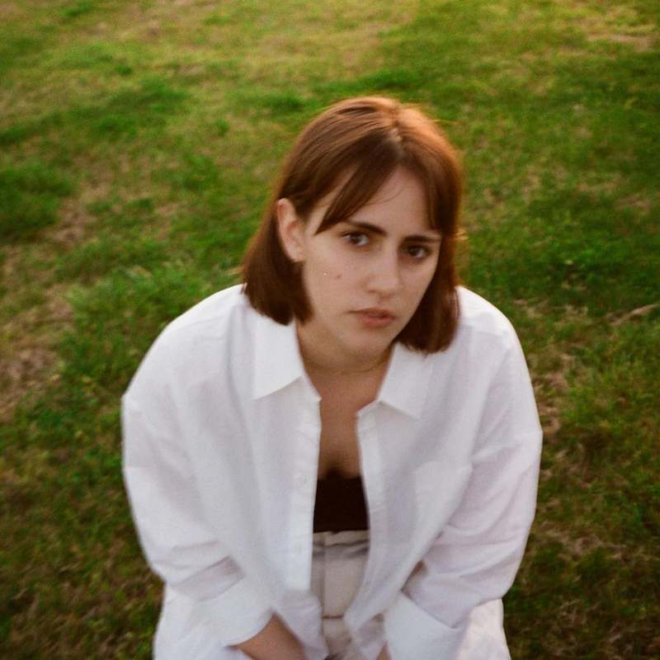 Wilby - Joanna
---
Instantly infectious and only more memorable with every listen, Wilby's latest single proves once again how powerful of a songwriter and artist she can be, and already is. The band feels so welcoming and homey, a fuzzy riff tying a bow on it all. So when Wilby delivers a devastating lyric to open, it caught me off guard: "I can still hear your voice in the kitchen." The more I consider this lyric, the more beautiful it becomes. Some of my fondest memories live in the kitchens of my life. Family often finds itself there, a place to care for one another. The lyric and band transport me back to those places, and I can hear my grandma talking about her day, my aunt walking me through a recipe. It warms my heart. There's more happening around us, but Wilby winks as she asks, "Honey, what's the rush?" It's moments like these that keep me in awe of Wilby's music: tremendously human and vulnerable insights, from a voice like none other, sitting atop a loose and wonderful band. Shortly after the singalong-worthy chorus, we get another example of her magic. I've been haunted by this stunning thought: "Every memory has its limit / Good but never enough." Even amidst Wilby painting these verses with specific and stunning imagery, it's a reminder to be grateful for, and present in, each moment that comes our way. It's easy to do that during this song, so lovely at every turn. The bridge offers another wonderful moment, a reminder that we can always carry our loved ones with us and hold those relationships close. The rest of the song has me singing and crying along, my heart filled to the brim with warmth and with love. Photo by Bennett Littlejohn.
—
Max Himelhoch
on April 23, 2021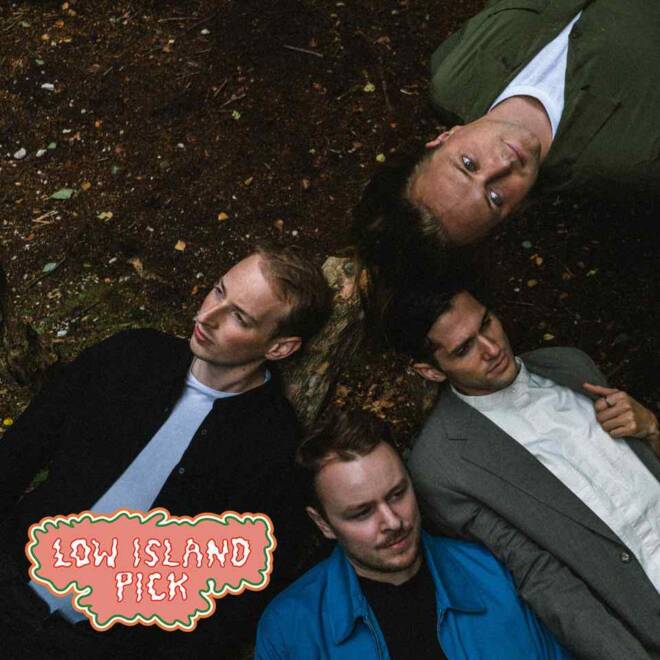 Low Island - Feel Young Again
---
This week, Oxford-based quartet Low Island is taking over Buzzing Daily to walk us through select tracks from their debut album, If You Could Have It All Again. Follow along as they delve into the modern synth rock-tinged record, which they've deemed "a love letter to a wasted 20s." Photo by Evelin van Rei.
This is a song about a toxic relationship; not necessarily with a person, but with yourself. A part of yourself that you become attached to and, for fear of change, you don't want to let it go. It's about taking that part of yourself, or that feeling, for one last dance before finally saying goodbye. In an interview the other day, the interviewer likened it to the last cigarette. I thought that was a neat way of summing it up. — Low Island
—
on April 22, 2021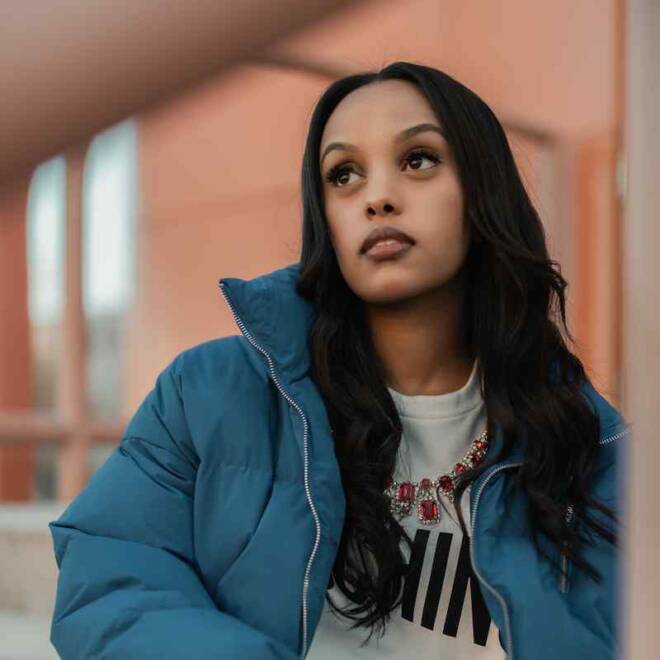 Ruth B. - Situation
---
The other night, I was sitting on a patio in East Austin chatting with friends. With vaccines rolling out and folks excited to start stretching their limbs, maybe it was talk of travel that sparked this query to the group:
Friend: "You know when you're first dating someone, or the relationship's young...and you kind of ask yourself, are we cool? We're cool right? Like when one of you is out of town, or you haven't seen them in a bit? But then when the relationship's more mature, you don't think twice about it even when you're apart." She added with a smile: "It's just—yeah, we're cool. You know."
As it should be.
Ruth B.'s latest single, "Situation," brings to mind that overthinking, feel-your-cell-phone-vibrating-even-though-it's-off sense of uncertainty that can get muddled in with early relationships, or those lacking transparency and honest communication, especially around commitment.
Despite her description of this uncertainty, Ruth B.'s lyrics spotlight self-awareness, and her silkily straightforward melody lets the song's meaning ring clear—like the kind of communication everyone deserves to have (and give) in their relationships: "If you love me let me know or let me go / Let me know or let me go." Photo by Gabriel LN.
—
Talia Pinzari
on April 22, 2021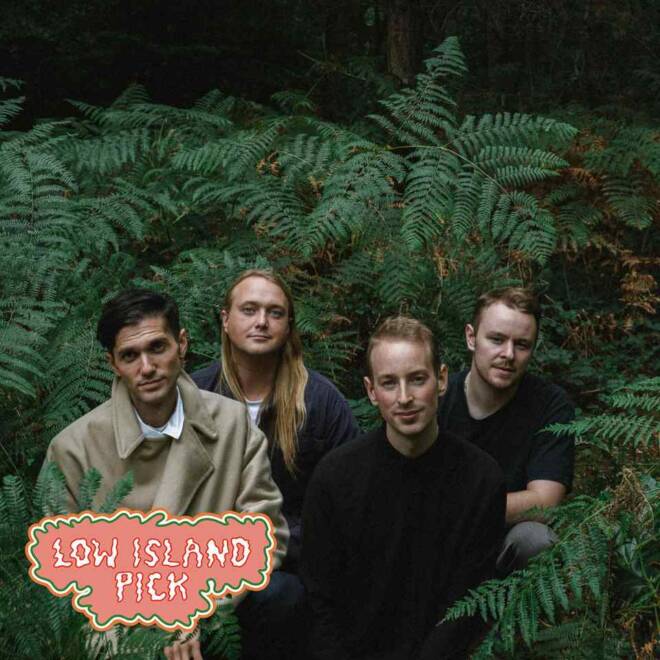 Low Island - Who's Having The Greatest Time?
---
This week, Oxford-based quartet Low Island is taking over Buzzing Daily to walk us through select tracks from their debut album, If You Could Have It All Again. Follow along as they delve into the modern synth rock-tinged record, which they've deemed "a love letter to a wasted 20s." Photo by Evelin van Rei.
Online there is this huge pressure to be showing yourself at your best, being successful, having fun, doing well; and because this false presentation has become so ingrained in our everyday experiences, we can start to perceive it as "normal." I think it's far more normal, or at least equally as likely, to be looking terrible, failing, not having a great time and feeling fairly indifferent about life. This song toys with the idea of leaving life's false presentations behind for good. Easier said than done! — Low Island
—
on April 21, 2021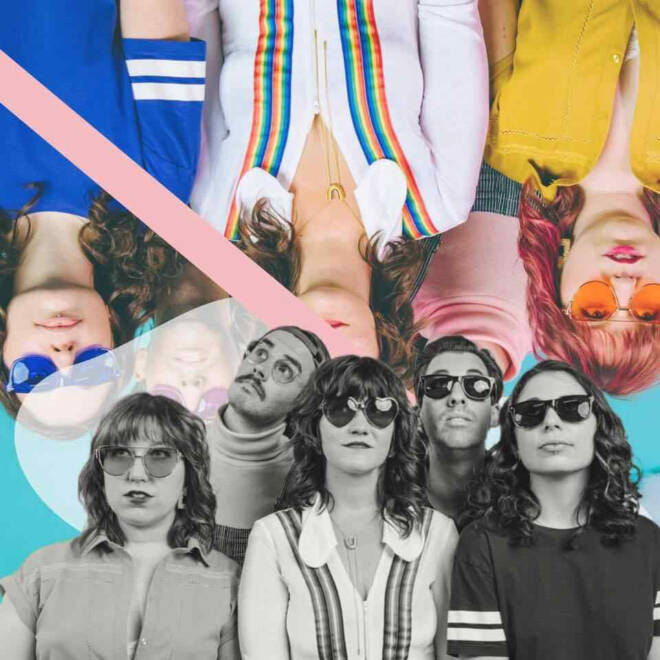 Kuinka - all mine
---
Seattle indie outfit Kuinka experiments with pop convention for an anthemic new single "All Mine," the second offering from their upcoming record Shiny Little Corners, due out April 30. Banjo strums, a folk-style stomping beat and raw chants balance more modern glittering synths for a uniquely liberating sound that stays close to home. Energy courses through each element of the song like adrenaline in your veins; you're restless for fulfillment, following their own search for cathartic joy: "Can't sit still but you never try...I want to make it all mine." With "All Mine" and lead single "Living Room Floor" showcasing a deeper foray into the pop world, it's clear that Kuinka is taking a turn to uncover Shiny Little Corners indeed. Photo by Rachel Bennett.
—
Ysabella Monton
on April 21, 2021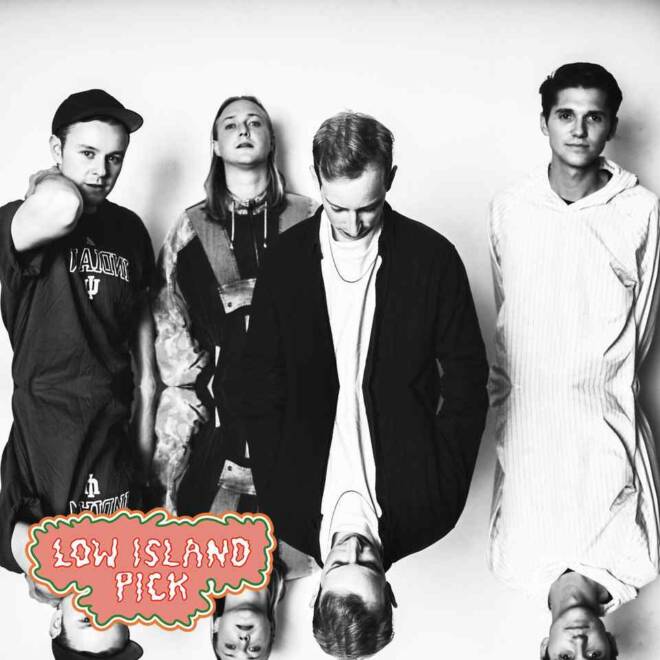 Low Island - What Do You Stand For
---
This week, Oxford-based quartet Low Island is taking over Buzzing Daily to walk us through select tracks from their debut album, If You Could Have It All Again. Follow along as they delve into the modern synth rock-tinged record, which they've deemed "a love letter to a wasted 20s." Photo by Matthew Cooper.
Hey, this is Carlos from Low Island and I'm going to be talking a little about some of the songs from our debut album, If You Could Have It all Again, which came out on 16th April on our own label Emotional interference. The first track I've chosen is "What Do You Stand For."

"Who are you, and what do you stand for?" is something an A&R person said to us in a meeting once. It was one of those frustrating meetings which every artist will have had where the person clearly had no interest in the band, perhaps not even in music; it feels like they're just in the industry to socialise, name-drop and be on the guest-list. This song was written as a fuck you to all of them. — Low Island
—
on April 20, 2021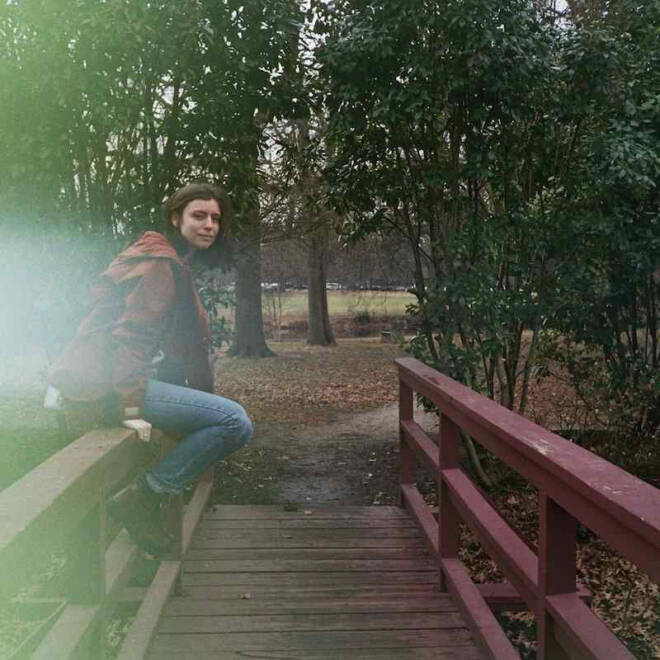 Snowhore - Sad Song
---
Veronica Isley's project Snowhore has just released their debut EP, Everything Tastes Bad. Each song is as experimental as it is personal, bearing different influences from punk to indie folk. "Sad Song" is beautiful, authentic and memorable, a great example of how intimate each song written by Isley truly is. With an unhurried tempo and fading chords, the song immediately evokes a somber sensation.
The lyrics touch on the relationships—both with others and herself—that Isley lost through the years she struggled with addiction. The song opens with the lines "I'm sorry for the things I've done / I didn't mean to hurt no one." While warmly specific, it artfully sings to the universal. The lyrics relate to anyone impossibly trying to cope with life without losing balance, attempting to keep that internal struggle from seeping out. As the song reflects on how "nothing's changed" and "nothing feels right," Isley leaves us connected through that feeling of self-doubt and confusion. Photo provided by Snowhore.
—
Monica Hand
on April 20, 2021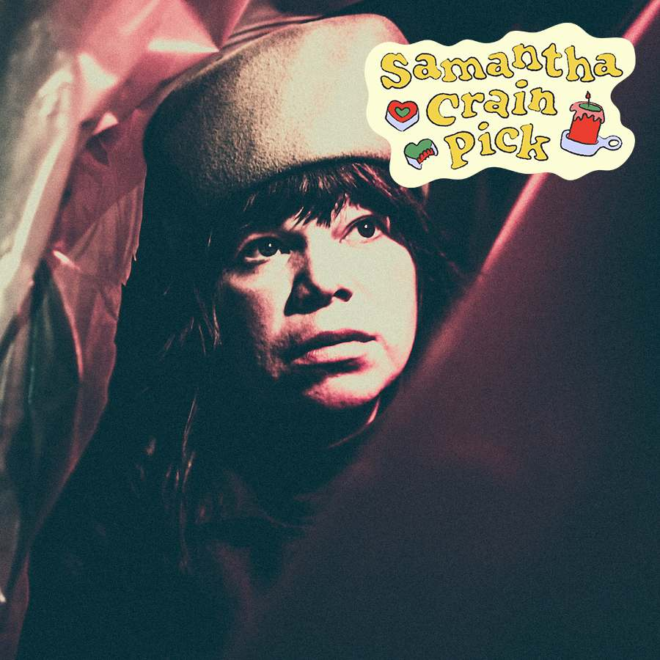 Samantha Crain - Two Sitting Ducks
---
This week, Choctaw singer/songwriter, musician and producer Samantha Crain takes us on an intimate walkthrough of her newest EP, I Guess We Live Here Now. Follow along as she discusses the meaning of each track and her journey crafting them. Photo by Dylan Johnson.
—
There is a sense that, as we age, we get more and more limited and trapped by our situation, by our responsibilities, by our station. In this song, I attempt to parallel the feelings in our youth of freedom and opportunity even in times of struggle alongside the feelings in our adulthood of weakness even in times of relative ease. In the exploration of these two positions, I seek to find ways of unlocking that feeling of captivity to find the power of continued agency in our hearts and minds. — Samantha Crain
—
on April 16, 2021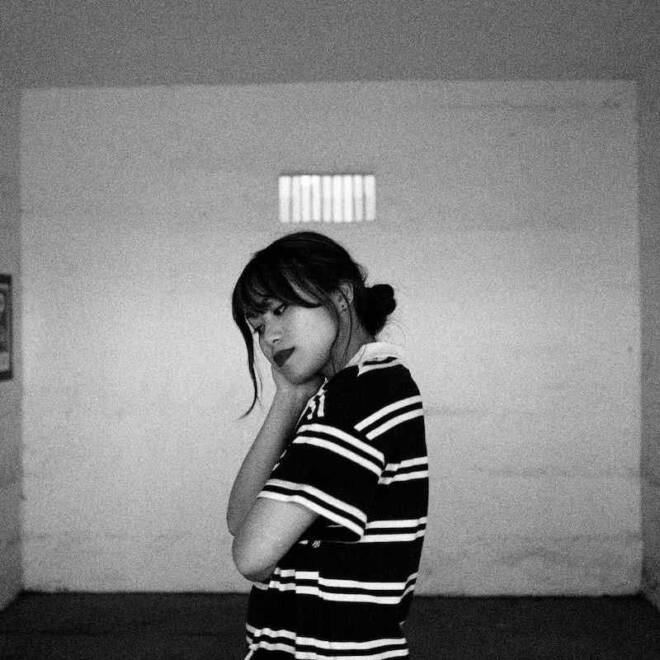 cehryl - paprika
---
From Hong Kong to the UK, then to Berklee College of Music in Boston, followed by a stint in LA and now, full-circle back to Hong Kong, singer/songwriter cehryl is well-versed in leaving things behind. Having lived across three continents at just 25 years old, time and transience permeate throughout her music. In time machine, her new beautifully vivid and deeply nostalgic EP, cehryl weaves together memories from her past in a poetic and intimate six-track record. time machine takes us through past relationships, faraway places, and fleeting memories. "paprika" is one of these memories and can stand in for many things. "You were my neighborhood / You'vе crossed the line, gonе for good / You were my lullaby, too" she sings with a soft and soulful voice that falls somewhere in between folk and R&B. Whoever or whatever "paprika" was, it's clear that it is now gone—tucked away in a nostalgic past. time machine is already an intimate record, but "paprika" requires an even closer listen. You can hear the sound of the metal strings from her acoustic guitar as if you're in the room with her.
It's interesting to note that she lists the cinema of Wong Kar-Wai as a source of inspiration, as well as the music of Avril Lavigne, which makes perfect sense since, like her own music, both artists are best enjoyed on a rainy day. Photo by Jonny Ho.
—
Alejandro Veciana
on April 16, 2021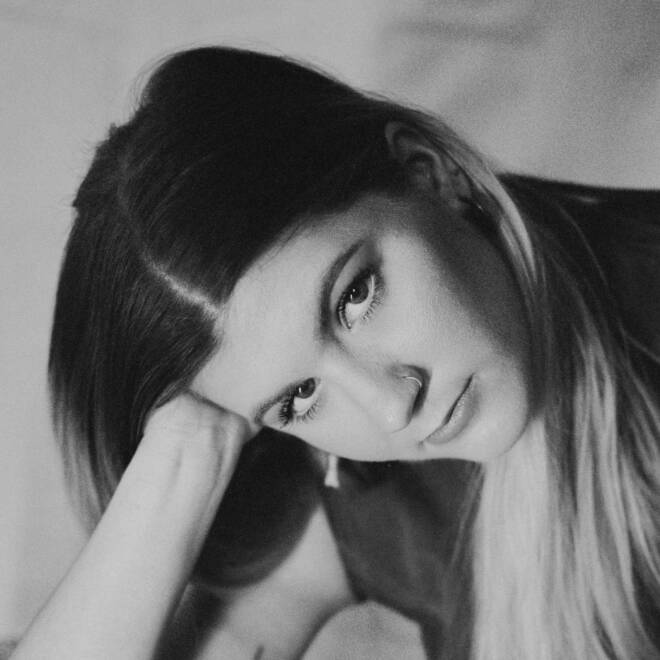 Gatlin - What If I Love You
---
Indie singer/songwriter Gatlin has a knack for producing engaging and palatable pop tunes with lyrics that shoot to kill. Don't let the sparkle and shine of these glimmering melodies fool you: Gatlin's poetry packs a punch. Her most recent single "What If I Love You" is a glistening summer pop song. Singable, fun and painfully relatable, "What If I Love You" expresses so much unruffled sincerity that you almost forget you're listening to a song that isn't asking you to take it too seriously. But this is something I've always admired about Gatlin's songwriting; it's sneaky in a good way, with her talent for lacing delicate, emotional vulnerability into these colorful, dancy tracks. Perhaps the tone of this track is so bouncy to contrast the speaker's resolve over their unrequited feelings. The music is what's keeping her buoyant amidst the turbulence of her feelings. Regardless of whether or not the juxtaposition was intentional, it resonates. Give Gatlin's new single "What If I Love You" a listen and I promise it'll be spinning 'round your head all day long. Photo by Hannah Gray Hall.
—
Hannah Lupas
on April 16, 2021