Buzzing Daily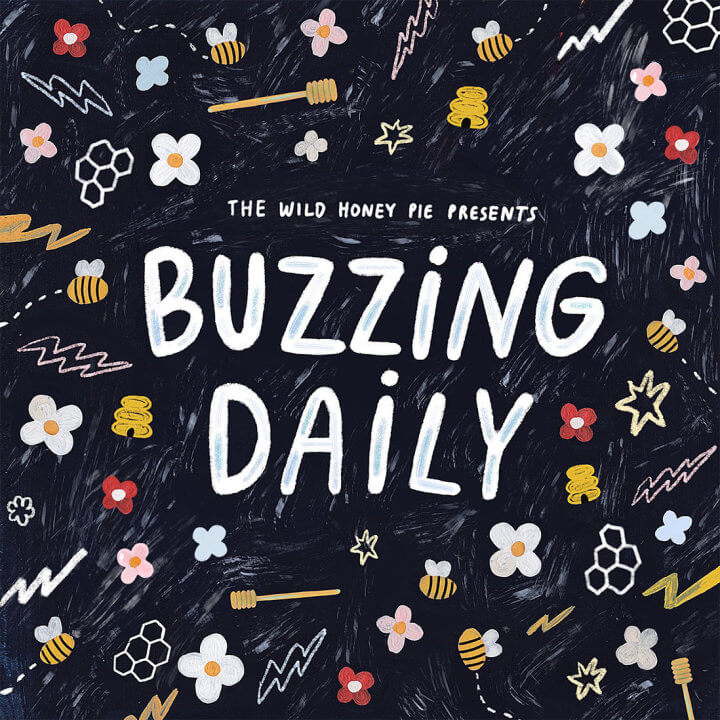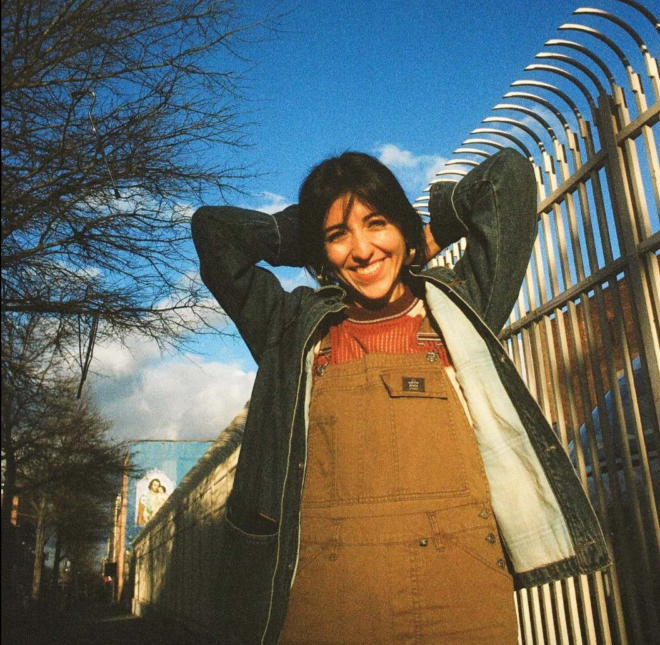 Carli & The Dark - Mimi
---
Led by Carli Naff, a Brooklyn-based, singer-songwriter from Phoenix, Arizona, Carli & The Dark bring us their debut single "Mimi" via Paper Moon Records. The song announces itself with a combination of subtle layering and poignant lyrics, a swell and exhalation of intimacy. Not unlike Lucy Dacus or Haley Heynderickx, with a lilt reminiscent of Mitski, Carli's clear but tender voice cuts through the first few seconds like a call to attention. The opening electric guitar is soon joined by an acoustic as the song continues to build, adding layer over layer in a tasteful arrangement of dreamy vocals, shoegazey riffs, and even the subtle accent of horns. It takes looking back to realize how many elements are at play on this track, how the textures culminate in a lush harmony without sounding overworked. This unconventional breakup song also replaces drama with compassion, speaking of the shift in the relationship between two women when one cannot provide what the other needs anymore. Rather than falling apart, they find a balance through love and empathy. Carli sings about the strength of their bond continuing on past their romance as her voice echoes through to the end, "We walk in stride / I love you always." With thoughtful lyrics paired alongside gorgeous vocals and intricate instrumentation, "Mimi" is an impressively mature and promising debut, making Carli & The Dark an artist to keep an ear out for.
—
Shasha Léonard
on March 4, 2020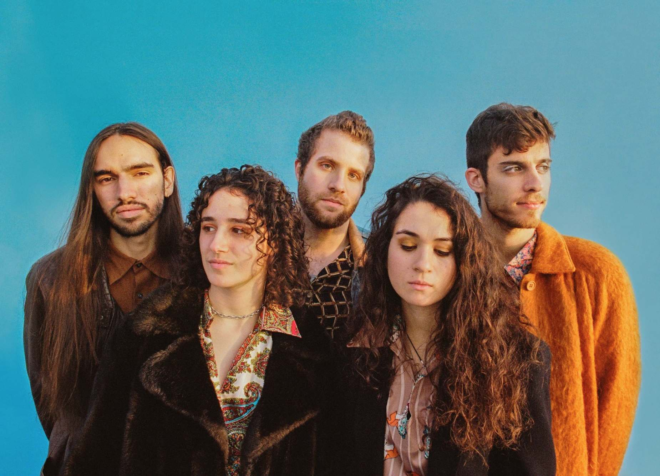 Modern Diet - Post Grad
---
New York-based Modern Diet's new track "Post Grad" astutely captures the disillusionment of growing older. Its subject feels detached from the passage of time, comparing himself to Sisyphus, a Greek mythical figure doomed to push a boulder up a hill for eternity. However, the song itself refuses to remain stagnant; while it begins melodic and airy, its lightheartedness is eventually disrupted by a biting guitar riff that incites the start of the track's decomposition. From this point, the energy builds steadily, at times returning to its initial softness only to reject it again, until it approaches a cheerful and choral end that feels like a final liberation. However, the listener soon finds that the narrative of "Post Grad" is circular, and that despite the battling sounds that seemed to have met their end, its narrator has not actually broken free. Rather, his farewell suggests that he has resolved to push his boulder into oblivion: "I have to go have to go, I have a boulder to push."
—
Brittany Cortez
on February 27, 2020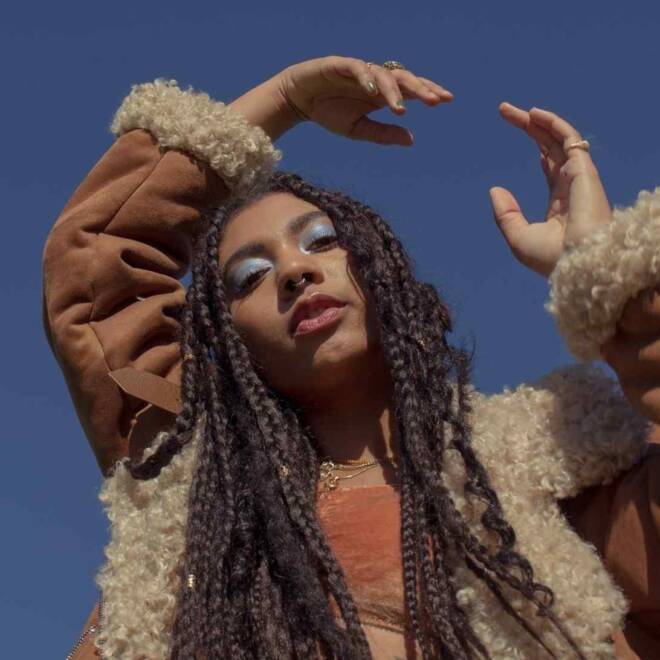 Satya - Soil
---
Fresh off their debut EP, Satya delivers "Soil," a tune that feels cozy, intimate, and jazzy. Feelings created by the track's bare-bones production. Verses with just guitar and Satya's elegant vocals offer more room for those vocals to impress—something they have no trouble doing. These tiny flourishes in tone and texture could get lost in a more produced song but here you can feel every single thing. The additional layers of vocals in the chorus hug the track without obfuscating its simple beauty. As "Soil" waltzes on, the bridge finds Satya trading lines with a trumpet, both filled with so much heart. Again, the space the song leaves for these two to shine gives it such a human element. And to say nothing of the 19-year-old's songwriting would be a shame. Satya shares powerful and emotional messages with blunt clarity across the entire EP—"Soil" acting as a lighter, encouraging song, stepping through the confusion and darkness of life into a brighter future. It's all just so beautiful. The Oakland artist has created something special with their EP Flourish Against Fracture, which dropped at the end of January 2020.
—
Max Himelhoch
on February 27, 2020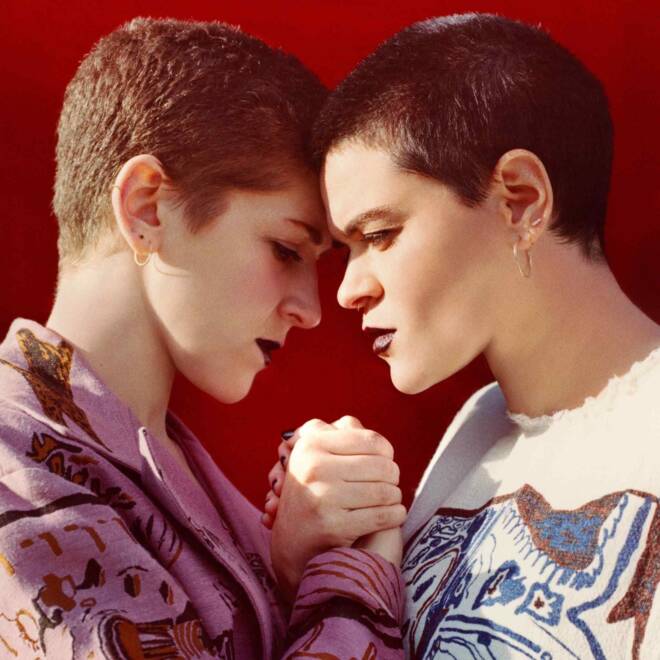 Overcoats - Fire & Fury
---
New York-based indie-pop duo, Overcoats' "Fire & Fury" is an anthem of perseverance. It starts small with a focus on Hana Elion and JJ Mitchel's signature harmonies that blend so perfectly at times their voices feel like one. It builds slowly into the chorus when their voices are joined by a simple yet full synthesizer arrangement punctuated by precise guitar riffs and piano fills. It's a song meant for a triumphant movie-montage tinged with nostalgia as they sing, "I've been fighting but you're still at the party / is this the part where you don't even know me at all." The dynamic track never sits within one sonic space for too long, it rises and falls from verse to chorus—reaching its peak within the bridge as they repeat, "we'll get through it" like a prayer. "Fire & Fury" is the title track on Overcoats' newest EP out earlier this month.
—
Corey Bates
on February 26, 2020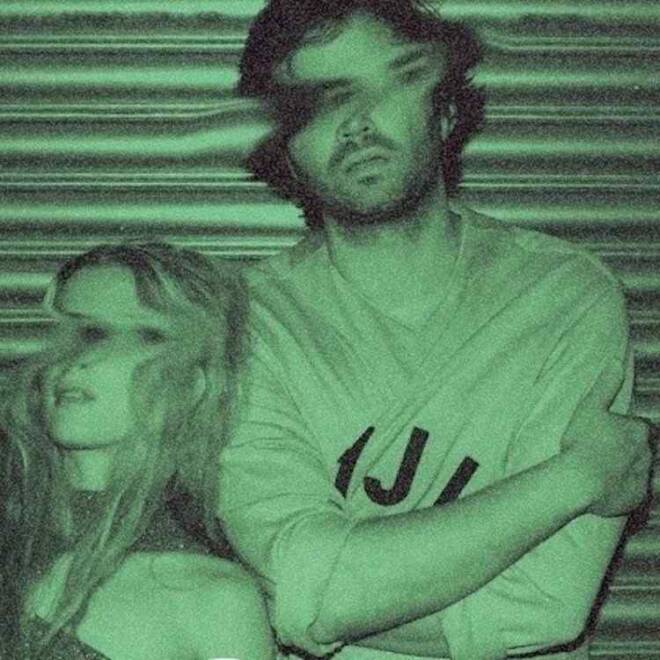 Marian Hill - was it not
---
There's a difference between moving on and moving forward. The reality is that memories stay with you, but after a while, they tend to mix in with new moments and take on new shapes. Was what happened in the past really as it seems or, as Marian Hillappropriately titles their new single, "was it not"? The fiery, dark-pop duo, who have championed their brand of sparse, heavy-hitting production and indulgent songwriting continue to do what they do best on this new track. Complete with Samantha Gongol's sultry, emotive vocal and Jeremy Lloyd's minimalistic production, this song takes just the right amount of space to reflect upon a past relationship with its moodiness. It's also completely club-ready with Lloyd's signature 808-inspired beats and vocal chops that keep a hypnotic groove while Gongol's vocal is spotlighted for its lush sensuality. In a press release, Lloyd explains the feeling of limbo that the song highlights, "[This song] is about considering a relationship from long ago—remembering how we were so in love, and that person was everything to us, only now when we think about that one time...was that moment them?" Or was it not?
—
Deanna DiLandro
on February 26, 2020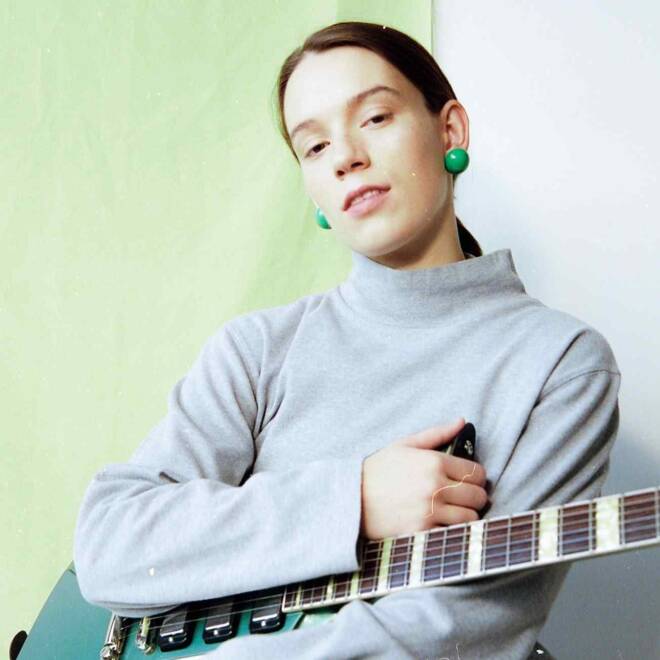 Maddie Jay - The Peanut Butter Song
---
Maddie Jay's newest single, "The Peanut Butter Song", is the perfect song to carry us into the spring, shedding the heaviness of winter with a warm groove. It's the same optimism that guides the narrator. There's wildly creative and fun imagery in Jay's words as she spots and acknowledges that this relationship might not be as good as it looks. The specific, almost-healthiness of peanut butter is a brilliant metaphor, and Jay delivers the words in the smooth and silky style we've come to expect from her. The whole track feels so effortless, quite the feat when you consider the beauty and depth in the production and the emotion and vulnerability of the lyrics. Moments like the chorus make it clear—the catchy synth riff front and center with stunning yet subtle background vocals holding it all together. Maddie Jay's "The Peanut Butter Song" continues to prove how good the artist is at tackling life's toughest situations and finding a way to dance through them.
—
Max Himelhoch
on February 26, 2020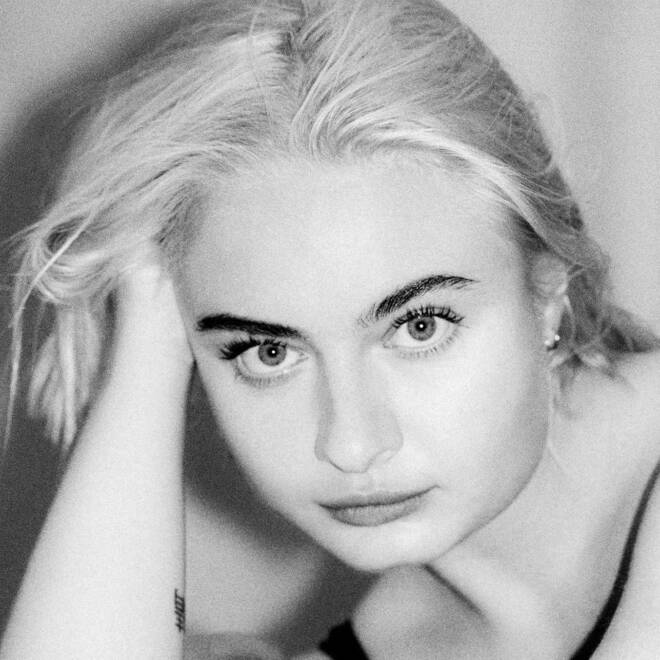 Låpsley - Womxn
---
"Womxn" is a song for every womxn. This fresh release from British singer-songwriter Låpsley tells a coming-of-age story meant to give hope to those experiencing doubt or going through a time of transition and change. She has gone on to say that the choice to use the womxn spelling was to be inclusive of the LGBTQ+ community which she is a part of. Being in your 20s is a weird and often frightening time and this song was written at a period of just that for Låpsley. She released the track alongside a statement that it was written about "having trust in the passage of time." Through quite a personal narrative Låpsley is able to capture messages of strength and self-belief that can be shared and understood by a great range of audiences. "Womxn" is the first single from her upcoming album Through Water which is set to be released on March 20, 2020.
—
Beck
on February 25, 2020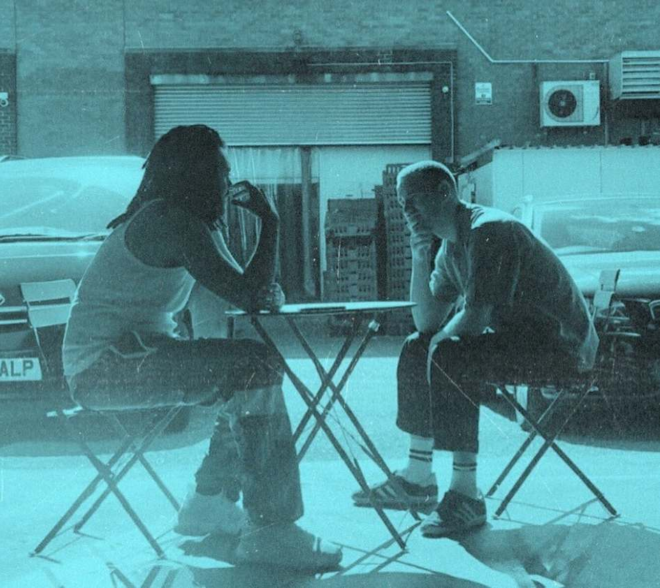 Tom Misch and Yussef Dayes - What Kinda Music
---
Following the announcement of their collaborative album, respected artists/instrumentalists Tom Misch and Yussef Dayes have released their first single in anticipation of their LP. "What Kinda Music" is actually a perfect title for the track, which explores the type of sounds that these two will be putting out in their album. With Misch's smooth vocals and production style and Dayes' drumming mastery and experimental touch, the combination is inevitably hypnotic and sleek. The execution feels jazzy and modern, with an electronic heavy influence and flicks of addictive drum beats that could play on repeat, deep into the night. Misch's voice creates a sweet, breezy environment and perfect backdrop for Dayes' creative flow to live in. It's a perfect synergy of experimental and well-executed hooks. You can look forward to more of this on their LP, which has features from Freddie Gibbs and Kaida Akinnibi, set to release on April 24 via Blue Note Records.
—
Julie Gentile
on February 25, 2020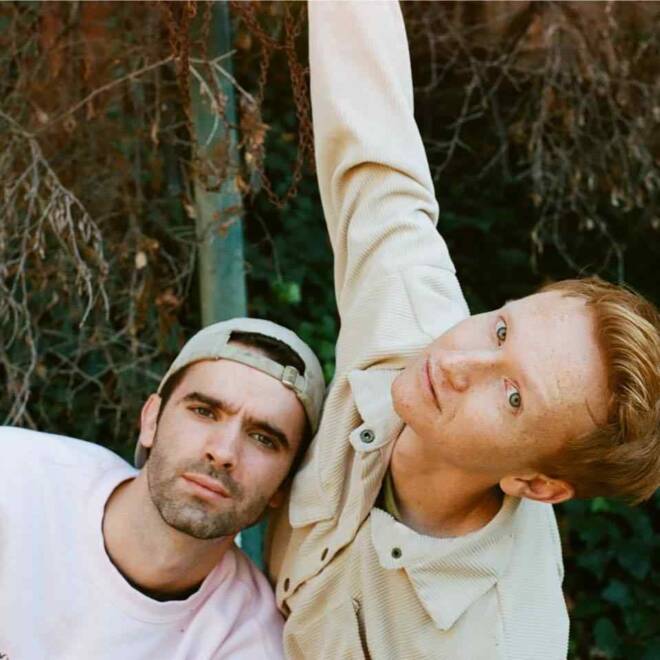 Dan & Drum - Curious George
---
Pluck an acoustic guitar. Gentle. A little funkier. Good, loop it. Keep going. Start clapping. Throw in a whistle—like an actual referee's whistle. Hit record. Dan & Drum are all over the place in the most fascinating way. They're spending the first half of 2020 releasing an EP every month, each showcasing a different genre from their eclectic palette—genres like Suffer Funk and Bubble Rap, to name a few. The first single "Curious George" is what they call, aptly, a Wonder Jam. Built on top of one continuous loop, it still refuses to sound the same twice, expanding and contracting with wide eyes and an open mind. Try to spot the different sound effects as they pop up or try to locate every vocal backing track, like an audio version of I, Spy. Dan Schechter, the Dan half of Dan & Drum, takes the manic energy of a seasoned freestyler spitting five fingers of death and bottles it up, pockets it and doles it out in measured proportions. He sits pleasantly on the very fine line between a thoughtful crooner and an auctioneer selling street corner newspapers on the radio like the side effects will make your eyes fall straight out of your skull. "The customer's always right," he sings knowingly, but he can sell anything.
—
Daniel Shanker
on February 25, 2020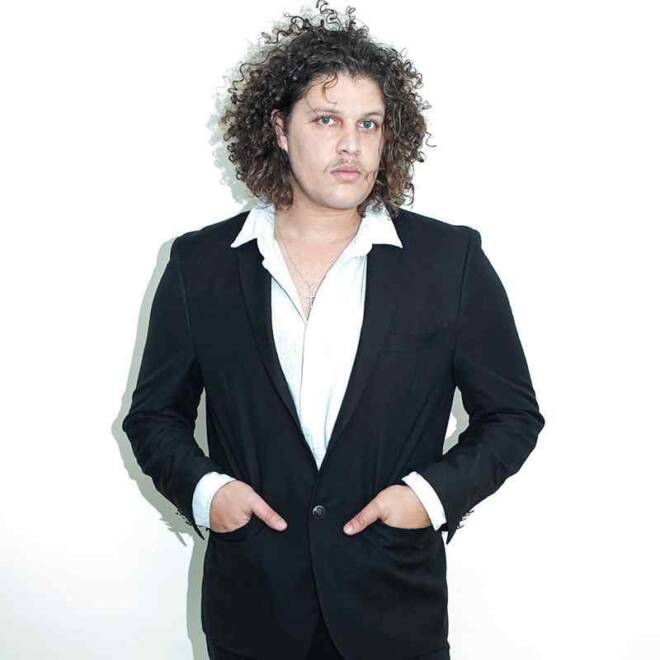 Jane Holiday - All Yours
---
"All Yours," the latest single from Los Angeles-based songwriter Jane Holiday, offers a modern spin on classic soul. The swift-tempo track revolves around Holiday's rich, fervent vocal delivery, which anchors an irresistibly glittering beat and effervescent synth-pop sounds. It's the combination of these elements that allow the song to sound timeless, as Holiday showcases his vocal firepower and ornate melodic touches amongst a flurry of towering synth hooks, warm bass lines, and kaleidoscopic rhythms. Holiday's raw emotion and whimsical cadence allow you to follow the song's story of unrequited love closely, feeling the heartbreak in his voice that eventually morphs to elation. The story behind the tune is familiar to many, including Holiday, as it chronicles the emotional spectrum of letting go of someone you love, and the elated relief experienced when they return—making the track timeless in both its sound and theme. Jane Holiday is performing at our next dinner party on April 6 at Woon Kitchen in Los Angeles. Tickets are available now and the price of admission includes food!
—
Tom Gallo
on February 24, 2020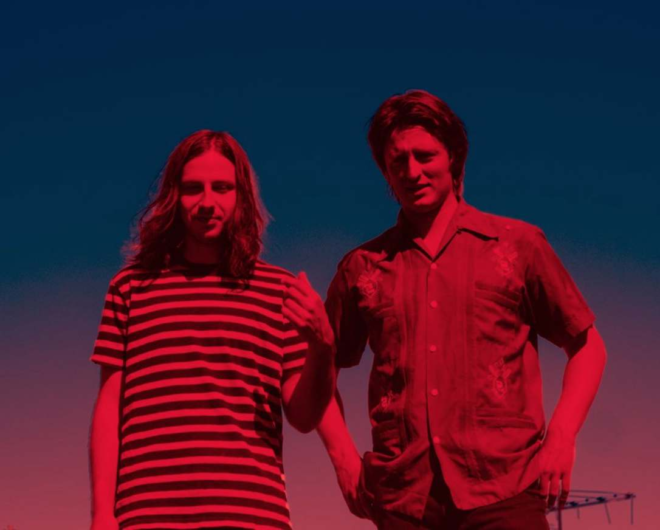 Mapache - Life on Fire
---
"Life on Fire" is the twangy second single off Mapache's forthcoming album From Liberty Street, out March 20. Mapache's sound infuses the various cities across California and Mexico that its members Clay Finch and Sam Blasucci have at different points called home, and the atmospheric quality of "Life on Fire" further cements their knack for using music to create environments. The backdrop for From Liberty Street is east-LA, where the folk duo currently live and create. Prior to releasing "Life on Fire," Mapache put out their cover of the classic bolero ballad "Me Voy Pa'l Pueblo," a track originally performed by Los Panchos which the band revived in celebration of their neighborhood's rich Latinx heritage. Where "Me Voy Pa'l Pueblo" is aching and romantic, "Life on Fire" is lighthearted and airy—with the pairs' easy harmonies and stripped-down strumming perfectly evoking the sun-soaked southwest. With two strong singles already under their belt, the bilingual From Liberty Street is slated to be a charming and dynamic exploration of place.
—
Brittany Cortez
on February 24, 2020