Buzzing Daily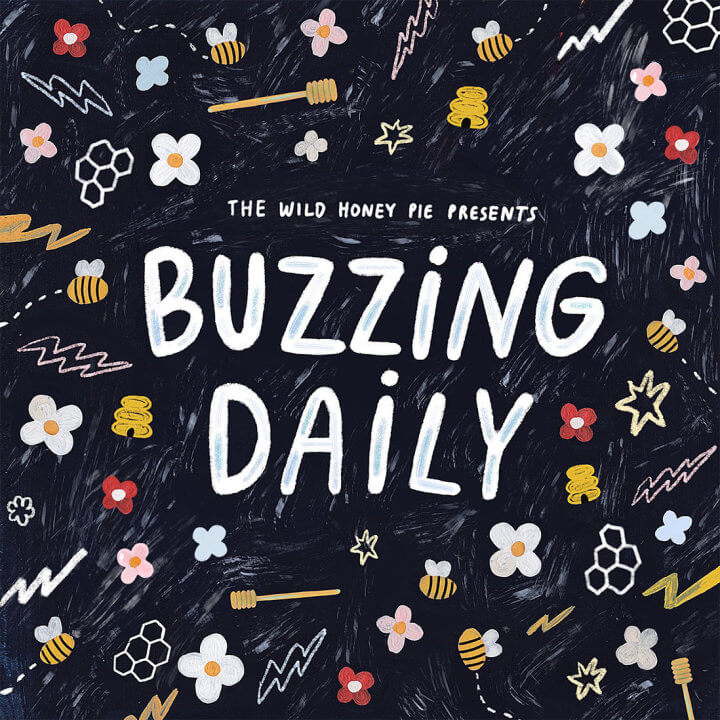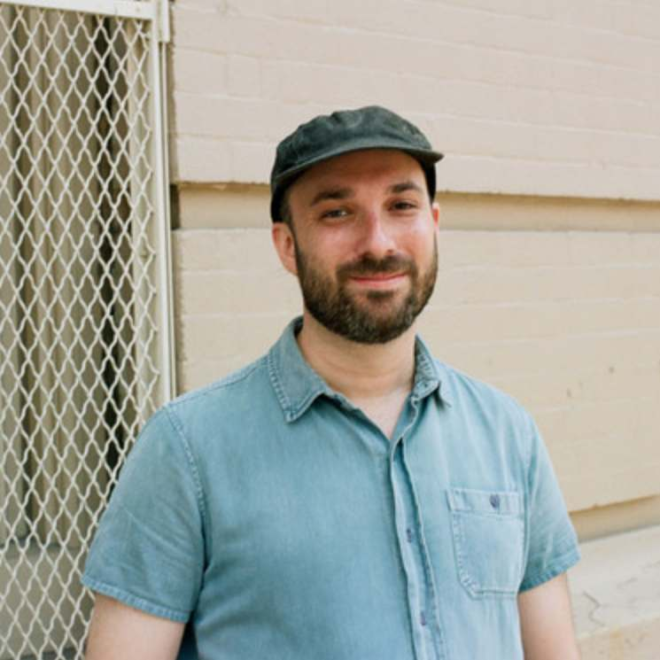 Blue Canopy - 656
---
Blue Canopy is the newest project of Portland-based musician Alex Schiff. "656" is Blue Canopy's first-ever release, and it is a single that will be appearing on the band's forthcoming album Mild Anxiety dropping April 17. "656" is high-energy, its full-bodied sound inspiring motivation in all of us. However, a closer listen reveals a somberness lurking behind the track's spirited instrumentation; its lyrics describing "crippling anxiety" and the defeat of an ending relationship. New York City, a place where finding solitude in hardship is historically difficult and Schiff's former home is the backdrop of "656". In this sense, the tone of the song is not mismatched to its message, but rather, its most clever feature. "656" highlights a frustration that every New Yorker harbors at some point; that despite what you're going through in your personal life, the city's pace does not slow. Think of it like crying on the subway—it won't stop a performer from dangling on the rails with their speaker on full blast.
—
Brittany Cortez
on March 6, 2020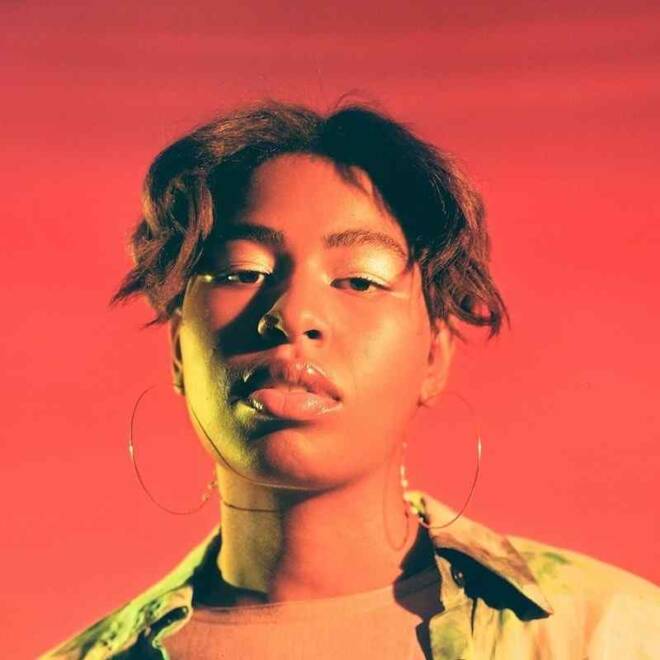 Orion Sun - Coffee For Dinner
---
Promising a chimerical energy to her upcoming album, Hold Space for Me, singer Tiffany Majette known as Orion Sun introduces us to the new era with the single, "Coffee For Dinner." The track brings up the chaotic vibe of the internal war going on within the self of a 2020-living human being. Evoking her childhood dreams of being an astronaut, the Philadelphia-based artist wants you to feel like you're looking at Earth's mayhem through a collection of dark clouds and that is exactly what "Coffee For Dinner" delivers. The song also reminds you that what you see and the truth are two separate things that many times barely touch. Breaking the barrier of the suffocating world with her voice (to paraphrase the artist herself), Orion Sun builds up the universe she wants to make music in. Hold Space for Me comes out March 27 via Mom + Pop and her US tour starts in late April.
—
Giulia Santana
on March 5, 2020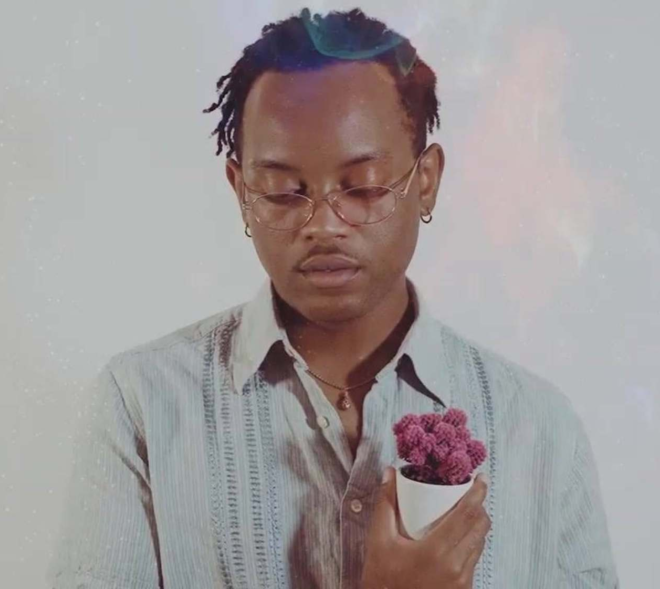 GUERRIÈR - Baby, It's Okay to Worry Sometimes
---
"Baby, It's Okay to Worry Sometimes" is an anthem for the age of anxiety. The verse kicks off with a man's bass-baritone register, "Darling I / I need to talk to somebody / So they can take a look inside." For a second, it sounds like it could be sampling early Johnny Cash. Cue bait and switch: GUERRIÈR picks up the trailing vocal ("Inside my mind,") without skipping a beat, a seamless transition from folk to pop. GUERRIÈR is the stage name of Tyler Alfred Guerrier, a singer-songwriter, multi-instrumentalist and producer based in Orlando, Florida. His fluid approach to genre creates sounds that feel fresh and beguiling. As the beat drops around the 1:30 mark, a third, female voice is introduced, and with it, a new dimension. Her airy vocals layer atop GUERRIÈR's ear-warming ones and a series of delicate harmonies follow, "Inside my mind / There's something off / Cause I am not where I belong." Stay tuned for an EP this year.
—
Corinne Osnos
on March 5, 2020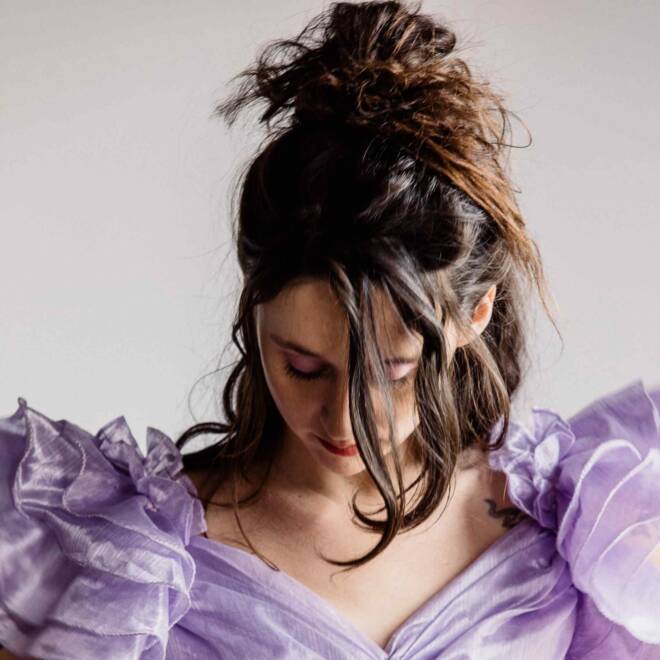 Waxahatchee - Lilacs
---
In a breath as fresh as spring, Waxahatchee shares "Lilacs," a windows-down dealing in a tangle of intrusive thoughts and a glass half empty, half full look at self-sufficiency and love. The track begins with a jangly, quiet groove, blooming into a chorus that contends that the process of coming to love yourself doesn't have to be lonely, "if I'm a broken record / write it in the dust, babe / I'll fill myself back up like I used to do" and sweeping into the admission of being better with another with anthemic resolve, "I won't end up anywhere good without you / I need your love, too." "Lilacs" is the second single released in anticipation of Saint Cloud Katie Crutchfield's fifth record as Waxahatchee, out March 27 via Merge Records.
—
Emma Bowers
on March 5, 2020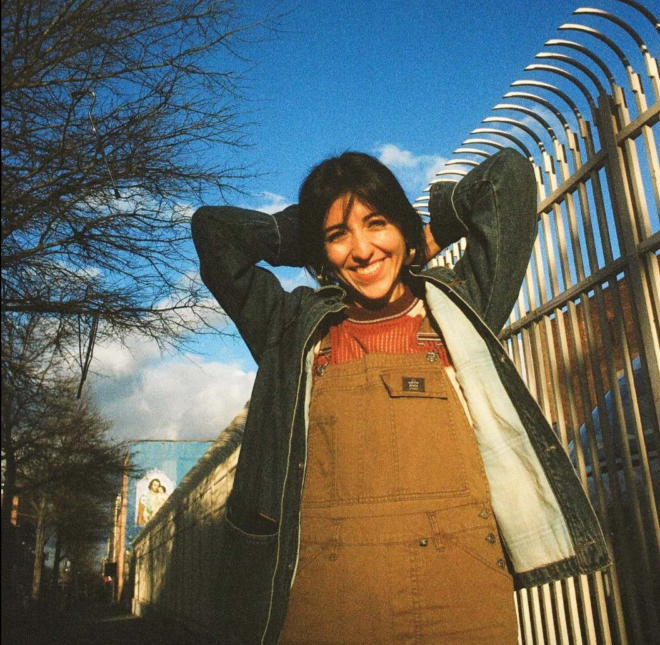 Carli & The Dark - Mimi
---
Led by Carli Naff, a Brooklyn-based, singer-songwriter from Phoenix, Arizona, Carli & The Dark bring us their debut single "Mimi" via Paper Moon Records. The song announces itself with a combination of subtle layering and poignant lyrics, a swell and exhalation of intimacy. Not unlike Lucy Dacus or Haley Heynderickx, with a lilt reminiscent of Mitski, Carli's clear but tender voice cuts through the first few seconds like a call to attention. The opening electric guitar is soon joined by an acoustic as the song continues to build, adding layer over layer in a tasteful arrangement of dreamy vocals, shoegazey riffs, and even the subtle accent of horns. It takes looking back to realize how many elements are at play on this track, how the textures culminate in a lush harmony without sounding overworked. This unconventional breakup song also replaces drama with compassion, speaking of the shift in the relationship between two women when one cannot provide what the other needs anymore. Rather than falling apart, they find a balance through love and empathy. Carli sings about the strength of their bond continuing on past their romance as her voice echoes through to the end, "We walk in stride / I love you always." With thoughtful lyrics paired alongside gorgeous vocals and intricate instrumentation, "Mimi" is an impressively mature and promising debut, making Carli & The Dark an artist to keep an ear out for.
—
Shasha Léonard
on March 4, 2020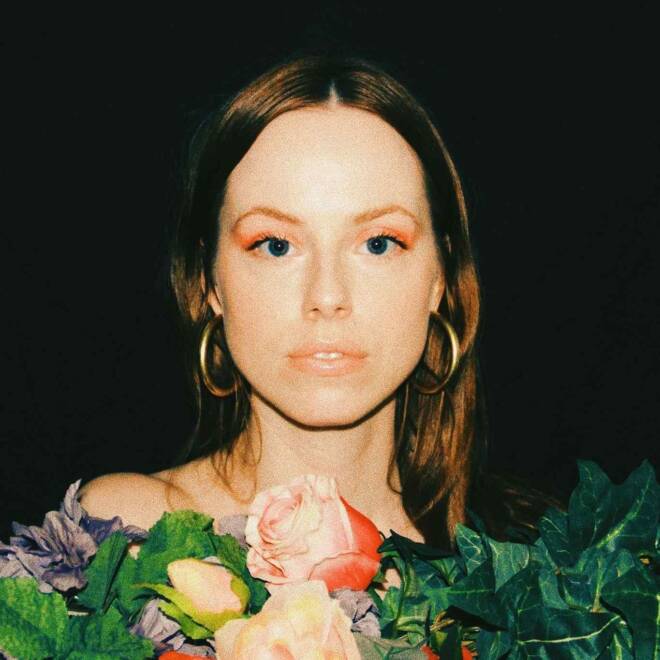 Emily Jackson - Running Out of You
---
Powerful and utterly mesmerizing, "Running Out of You" captures a genuine sense of heartache and yearning. In her newest release, Brooklyn-based artist Emily Jackson sings of loss in a complete state of pleading. The build-up to the chorus is melodic and beautifully mysterious, while the peak of the song reaches powerhouse fantasy. This change in sound occurs one minute into the track, shifting from euphonious to energetic, thus creating movement and overall dynamic. Jackson's lyrics, candid and aching, beg the listener to reflect and understand her pain: "I've been here since you left me / And I've been doing alright / Made a home for myself here / So I can feel the pain all the time."
—
Bailee Penski
on March 4, 2020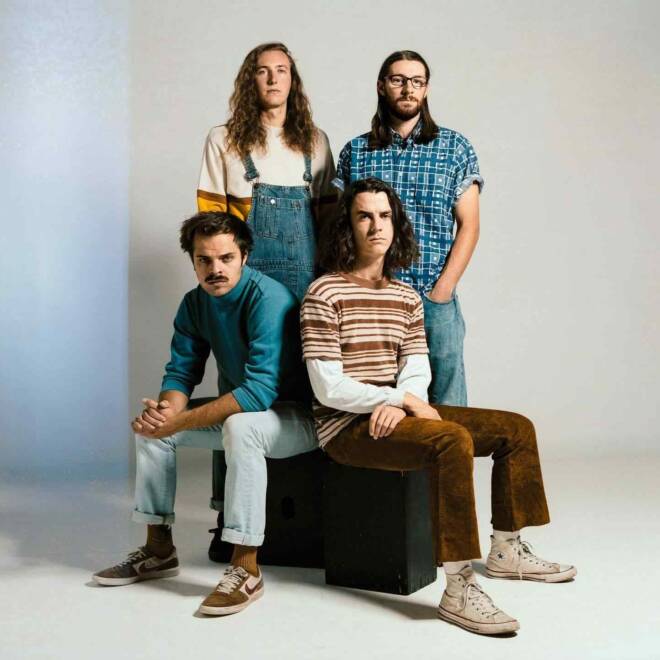 Peach Pit - Shampoo Bottles
---
Worse even than finding a strand of an ex's hair is having to do something about their half-empty bottle of hair product. In "Shampoo Bottles," Peach Pit takes a cynically realistic approach to abandoned toiletries, singing, "I've run out of my speed stick, honey / So I have been using yours." Singer Neil Smith finds the personality of his old love in even the most mundane objects, like soap that could have only come from a hippie health shop, or a Toyota Corolla missing a specific pattern of dents. "It shows how coping with a loss can make you weird things," he says of the song, but only because the weirdness of heartbreak takes on new meaning when applied to the mundanity of household objects rather than grand gestures and melodramatic episodes. Smith's voice aches with the apathy that comes along with being unable to think about anything else, but guitarist Chris Vanderkooy's lines weave playfully in and out of the vocal melody, reminding us that it's all a little absurd. Summery surf rock has never been such a bummer. "Baby, how fucked is that?"
—
Daniel Shanker
on March 4, 2020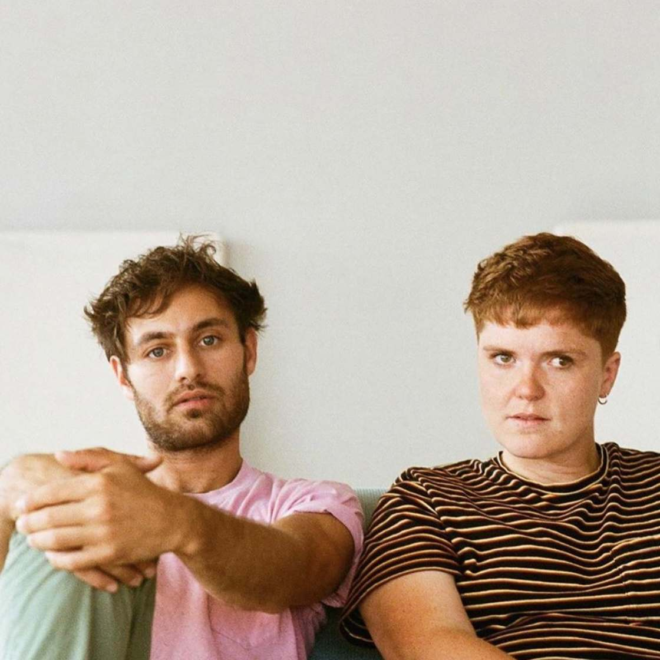 Yoke Lore and Jax Anderson - Sensitive Heart
---
Yoke Lore and Jax Anderson don't waste a beat in this joyful collaboration. There's no small talk here, no introduction. "I got a sensitive heart / Full up with fits and starts," Adrian Galvin of Yoke Lore declares, with a youthful, lilting voice that matches the phrase. Romantic string pads set a soft foundation like a picnic blanket splayed onto freshly-cut grass. "It's ok if you break it / I won't cry, I won't fake it," adds Anderson, her vocals complementing Galvin's timbre perfectly. An infectious bassline and danceable synth beat accompany her entrance, eagerly getting the fun started. Galvin and Anderson's effortless duet delivers like a gracefully choreographed relay race, each sharing equal responsibility of the lyrics, passing the flag back and forth without once stepping on each others' toes. The words feel genuine, portraying vulnerability and wisdom against a soaring background vocal hook. "Sensitive Heart" is an anthem for hopeful young hearts, who know that life's inevitable toll helps to develop a more resilient character.
—
Karyna Micaela
on March 3, 2020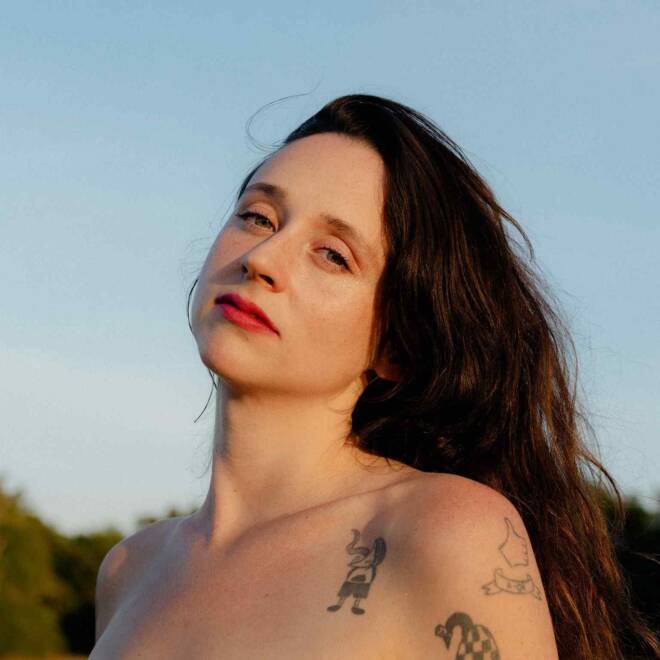 Waxahatchee - Fire
---
The opening notes of Waxahatchee's "Fire" are purposefully gentle, evoking the disquieting silence after hanging up a telephone. Waxahatchee's upcoming album Saint Cloud, due out March 27, was written in the wake of singer Katie Crutchfield's commitment to sobriety, and what comes after the dial tone are the wobbly first steps of someone with a newfound resolve. "It's about the internal dialogue of shame surrounding mistakes you've made in the past and how we spiral and beat ourselves up when we slip," says Crutchfield. The repetitive chord structure—the same three chords over and over—is a reminder that, for better or for worse, life goes on. Falling into familiar patterns can feel like an unstoppable downward spiral, but Crutchfield instead chooses to use the spiral as a foundation for new patterns, using repeating guitar parts interleaving with one another as building blocks. "If I could love you unconditionally / I could iron out the edges of the darkest sky," she sings to herself. And while her voice betrays that she may not be there yet, she's laying the groundwork.
—
Daniel Shanker
on March 3, 2020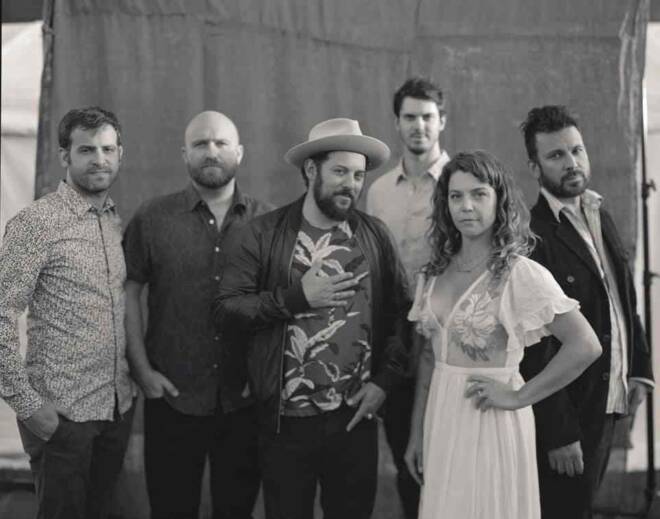 Dustbowl Revival - Dreaming
---
"Dreaming," the first track off of Dustbowl Revival's most recent album Is It You, Is It Me, is reminiscent of their typical summery style: jammy, light and fun-loving. The band's combined vocalization is similar to Edward Sharp and the Magnetic Zeroes and many other folk-pop, alternative acts of the early 2010s that generated prolific indie music. "Dreaming" feels warmer than one would expect from an album released this time of year. That being said, Dustbowl Revival tend to emanate a decadent summery feeling that many bands in their genre don't share. Perhaps best preserved for a sunnier day and vibe, listen to "Dreaming" on your drive home from work.
—
Hannah Lupas
on March 3, 2020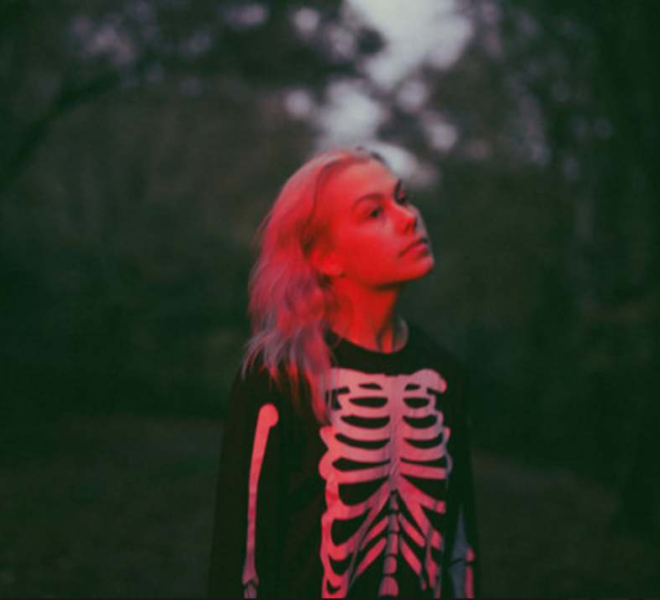 Phoebe Bridgers - Garden Song
---
Last week, Phoebe Bridgers returned with "Garden Song," though it feels like she never really left. Since Stranger in the Alps, there's been no lack of output from her, joining forces with Julien Baker and Lucy Dacus as boygenius, and Connor Oberst as Better Oblivion Community Center. That said, there's a special kind of sublime sentimentality in Bridgers' solo work that has made her sophomore album all the more anticipated. On "Garden Song," Bridgers conjures the surrealist daydream that is young adulthood in a wash of aching lyricism and the kind of drowsy production that made Stranger a swift knife to the heart. Now a beloved patron saint of sadness, Bridgers, ever conscious of the pains of existence, seems that...she just might be happy? May we all aspire to be able to say "I have everything I wanted." Be sure to watch the video, it is quite literally a trip.
—
Emma Bowers
on March 2, 2020