Buzzing Daily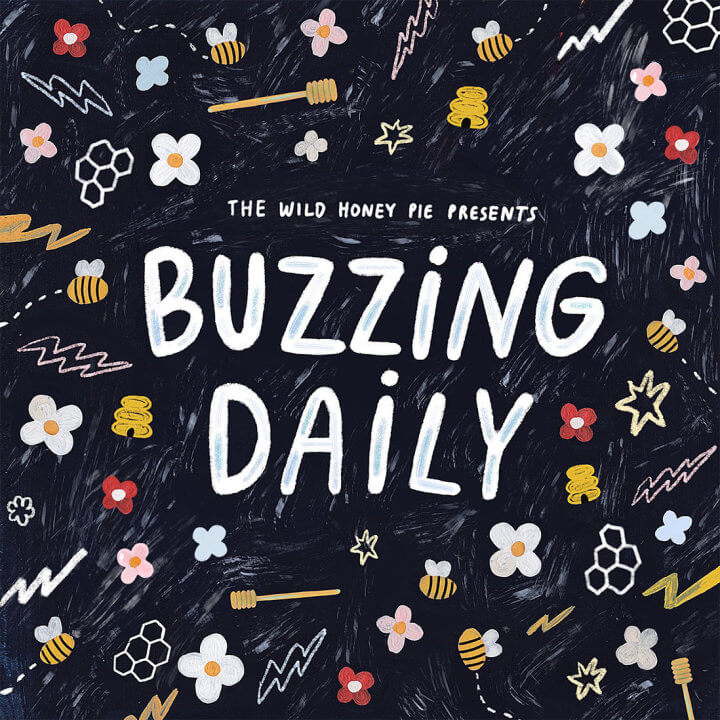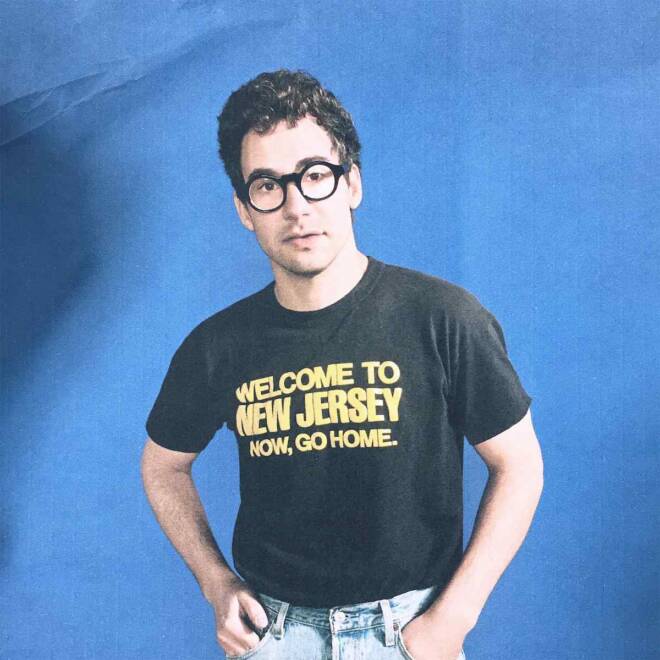 Bleachers - 45
---
There are few songs that can capture the eccentric high — the particular nostalgic fusion of elation and melancholy — of speeding through your hometown streets with the windows down. Everything around you is familiar down to the electricity in the air, but even though you may have a story for every insignificant landmark on the map, the pang in your stomach reminds you that, in many ways, what has changed most is you. Sometimes we outgrow places and, sometimes, it instead feels like they have outpaced us — as if our goals, dreams, and lives in general should have somehow been bigger by the time we've returned. Bleachers' "45" nestles into this odd comfort; into the reckoning and glistening hope that we can feel all at once when we feel out of touch with the world around us. The track sees the soul of Bleachers, Jack Antonoff, construct this towering moment by swapping out his characteristic vintage synths for an acoustic guitar, light electronic tones and delicate vocal layering. Over this ethereal atmosphere, he sings of this disjointedness ("I'm torn exactly into two pieces / One who wants you and one who's gone dark") and paints us a picture of two 45 records "spinning out of time." Despite this, Antonoff reminds us that even in this looming gray uncertainty, the greatest thing we can do is give all we have to one cause: to endlessly seek and shine a light on the deepest and darkest parts of ourselves and those around us, and to love them, even when we feel like we might break. The anthemic chorus is undeniably true to form for Bleachers, who will leave you searching for the nearest yellow-lit concrete tunnel to speed through, aching to understand your love's own legacy, singing, "But I'm still in sight / Your fast machine / Always holding your love supreme." Photo by Carlotta Kohl.
—
Heddy Edwards
on November 18, 2020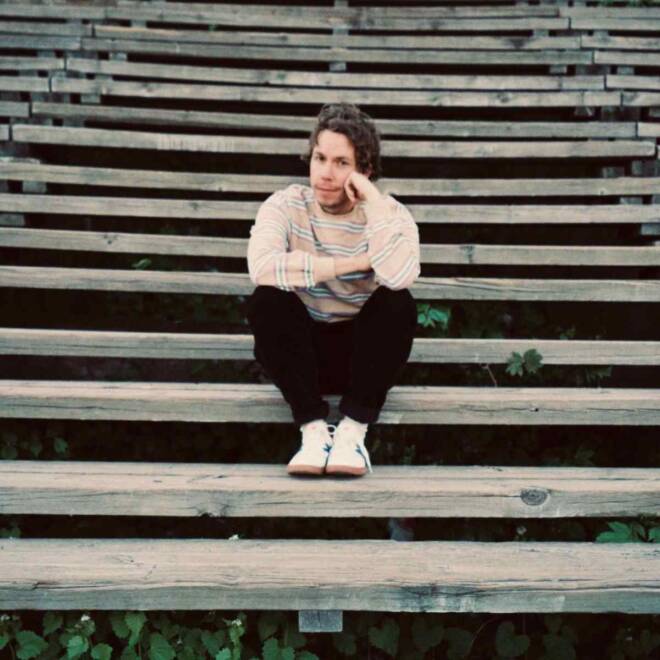 Simen Mitlid - Last of Us
---
With "Last of Us", Oslo's Simen Mitlid takes a soft, lush cloth to the foggy windows of our Zoom burned-out minds. Soaking up its delicate, meticulous production, I'm reminded of Sigur Rós' ethereal style; Mitlid's vocals float across the track, expertly layered over a rhythmic backdrop of rain-tapping-on-the-window-esque plucking and smooth, sinewy strings. Lyrically, he reminisces on childhood, on returning to "the ordinary normal," with an earthy authenticity. The track stays right at home in its even-keeled dreaminess for its duration, evolving to deeper emotionality in tandem with the string lines lowering in key; by the time the chorus sings, "Honey, we're out of this world," Mitlid has brought us to back in time right along with him. Fans of José González will love this one; it's a beautifully evocative work of art, perfectly at home to be put on repeat in the crispy winter days on the horizon.
Simen Mitlid's third full-length album, Birds; or, Stories From Charlie B's Travels From Grønland to the Sun, and Back Again, was released on October 30.
—
Stephanie Lamond
on November 13, 2020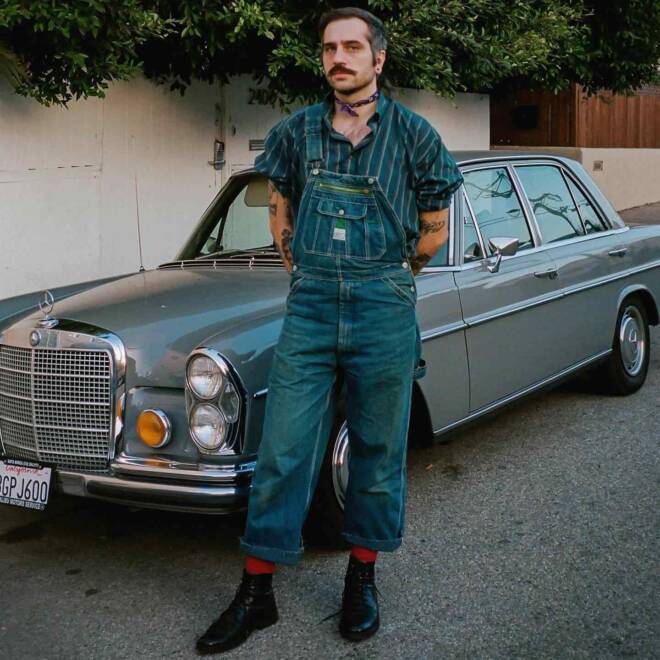 Derek Ted - Out There
---
Hopeful pessimism is something I've become very familiar with recently. Feeling as though the world might be ending, but still choosing to hope for the best, has become common practice for many. While the lyrics of Derek Ted's new song, "out there," appeal to the pessimist within me, the melody and instrumentation of the song make for a more joyous three minutes and forty five seconds. Ted makes his feelings known in the first verse as he sings, "There's poison out there just waiting for you / Don't you forget what you're made of / When everything taught just waltzed out the door / That look in her eyes won't tame you." While this seems to be pulled from a specific experience, it also feels like Ted is generally warning his audience about what the world has to offer and how to proceed accordingly. Each chorus differs slightly, but they all focus on a sensory experience in Ted's environment, varying from water dripping from a faucet in the kitchen to the rising of dark smoke on the horizon. Though each differs, the repetition in the lines, "There's no way to save the world we live in / Hide out alone, let the silence sink in," furthers the doomsday narrative Ted propagates in the song. With all of this being said, I wouldn't classify "out there" as sorrowful. The fast-paced finger-picked guitar and light percussion lightens the seriousness of the lyrics, creating a contrast that allows for listeners to bop their head along to the narration of the end of the world. Photo by Jason Lin.
—
Sloan Pecchia
on November 13, 2020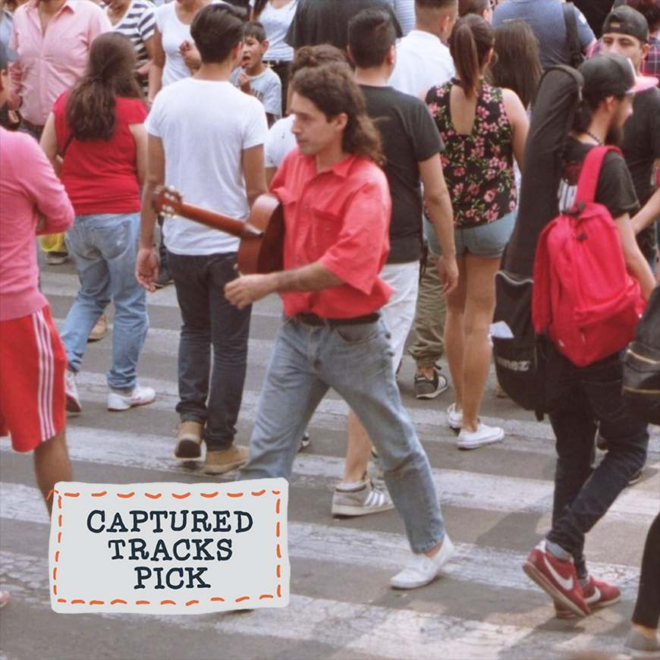 Juan Wauters - Pasarla Bien
---
Juan Wauters' track "Pasarla Bien" is a lighthearted and carefree ode to friendship and life at its best. The track comes off of Wauters' recent EP, Más Canciones de La Onda, a collection of songs from his travels through South America. With each track comes a different country and a different feel, yet they all still carry Wauters' signature croon. The song finds the native Uruguayan plucking along on his guitar as a wandering bass line and serene vibraphone guide the track along through short but sweet verses in Wauters' native Spanish. From the airy instrumentals to the untroubled lyrics, the short but sweet song feels like a portal to another world where all we do is follow Wauters' mantra: "pasarla bien." Photo by Audrey Del Piccolo.
—
Jonah Minnihan
on November 12, 2020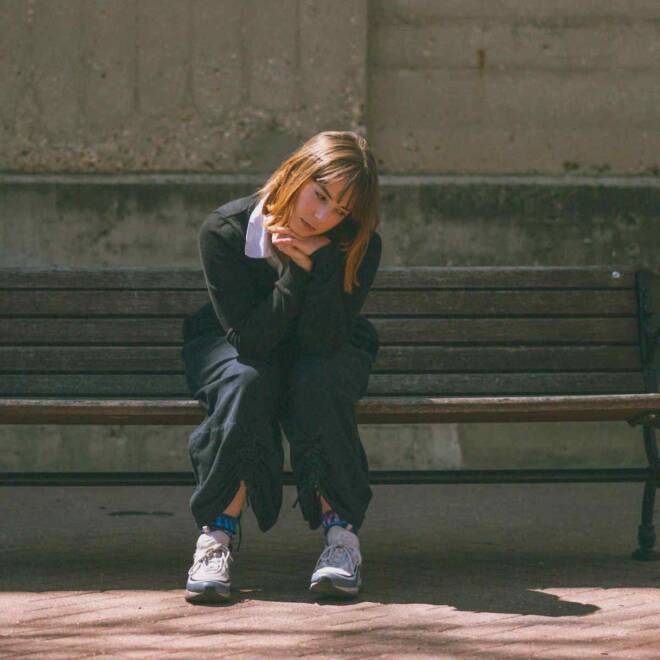 Jordana - I Guess This Is Life
---
"I Guess This is Life" opens with a floating piano melody and percussion, with a light swagger as casual as strolling through falling autumn leaves on your way to somewhere mundane; and Jordana's innate ability to capture the power of that mundane is what lends the track its warm glow. The light instrumentation allows her voice to serve as the focal point of the song, and her lyrics are as conversational and candid as you'd expect from a close friend you haven't seen in a while. In a montage of mental scenes, we see Jordana walk past the same house party twice in one night, stare at the ceiling, visit her mom at home in Maryland and take a boat ride with an old friend (to whom she says, "it was so nice to see ya"). It captures the essence of the routine so many of us have felt after leaving home, leaving childhood friends and some old dreams behind, and being jolted into adulthood; we wake up, work, take a walk, sit at home and eat dinner alone, occasionally visit our parents, eat, sleep, repeat — to which Jordana echoes our thoughts by singing, "I guess this is life." Although the piano carries a sunny disposition, the wistfulness of this sentiment and the aching loneliness of feeling disconnected from our own life — although it continues to speed past us — can be felt throughout the song. It reminds us that even once we feel settled into our adult life years later, it takes no time at all to quickly recall that once-biting feeling of its disjointed beginning, when we first wondered, "is this all there is?" But, it also urges us to remember that there's so much more to come, even if we haven't arrived at it yet. [Recommended listening method: staring at the ceiling from your childhood bedroom over the holidays.] Photo by Jacob Clark.
—
Heddy Edwards
on November 12, 2020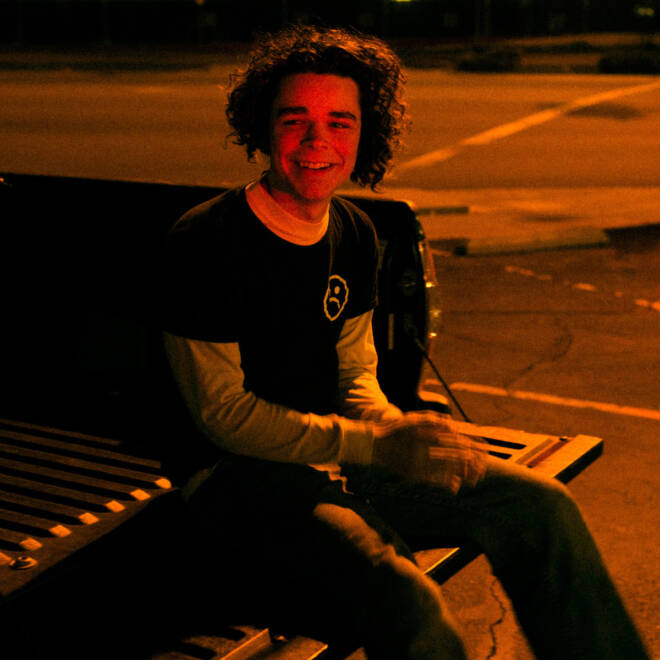 Charlie Hickey​ - No Good at Lying
---
Pasadena singer-songwriter Charlie Hickey has delivered a dream-filled ode to having real feelings for made-up people. Sitting at just under three minutes, Hickey's "No Good at Lying" strings together his subconscious thoughts and delivers them to us, fully fleshed within the lull of his voice and a soft guitar. "I'm no good at lying / On my back or through my teeth," Hickey sings alongside his long-time friend and collaborator Phoebe Bridgers. The twenty-one-year-old describes the nuances of the head and the heart with a certain tact that is prematurely wise. Written with Marshall Vore, another friend and collaborator of both Hickey and Bridgers, "No Good at Lying" describes the confusion surrounding the vivid emotions for dreamed-up scenarios and people that exist only in your mind, like waking up from a nightmare covered in sweat. Our dreams may be different, but our shared reality is quite easy to digest: Charlie Hickey's musicianship is significant, and his career is in bloom. Photo by Olof Grind.
—
Elizabeth Shaffer
on November 12, 2020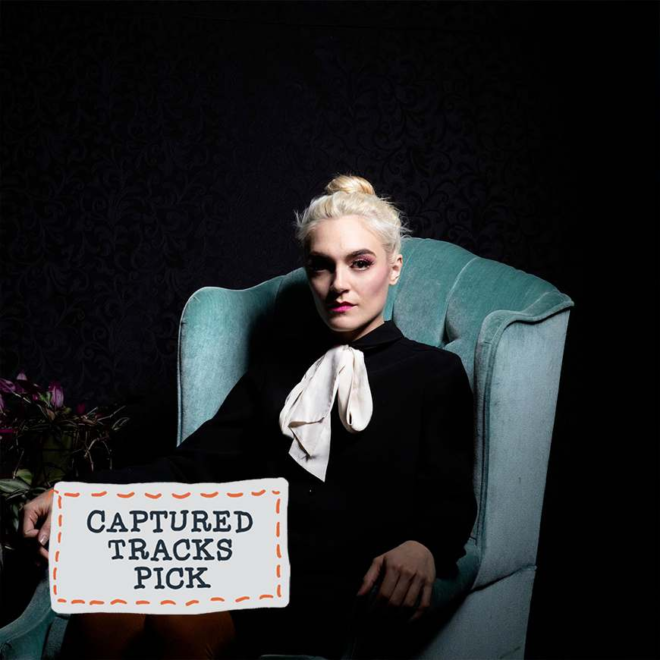 Locate S,1 - Stay Away From Music
---
Christina Schneider has performed under many names throughout her life, owning each genre and unique sound that follows. Now, as Locate S,1, she has made a collection of covers her very own. "Stay Away From Music" comes from the four-song EP Stay Away From Music: Covers Under Quarantine. Schneider's self-produced covers fit into the make-it-in-your-bedroom intimacy of bedroom pop, but also sound at times like they are on the brink of classic rock in the 60s — and, simultaneously, 80s pop mega-hits. "Stay Away From Music" opens with faint voices from a crowd before we are led into a synth-heavy tune. Schneider's version retains the groovy, soul-filled sound of the Stephen Colebrooke original, but quickens the pace and adds some flare with the introduction of a saxophone. Despite our current lack of live performances, we all share a similar constant — we can't stay away from music. Photo by Ebru Yildiz.
—
Elizabeth Shaffer
on November 11, 2020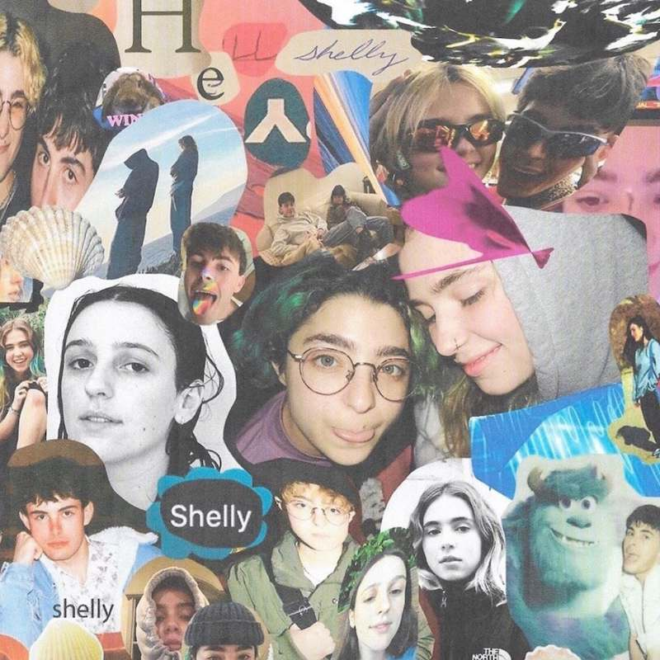 Shelly - Natural
---
"Natural" is the B-side off of the debut release from Shelly, the latest indie band born of the lockdown era. The quarantine project of DIY dreampop queen Clairo, nonbinary alt-pop artist Claud (the first act signed to Phoebe Bridgers' new record label, Sad Factory), and their friends Josh Mehling and Noa Getzug, Shelly is the queer bedroom pop supergroup of your indie dreams. "Natural," along with its A-side counterpart "Steeeam," was created during quarantine across Los Angeles, Chicago, Houston and Atlanta. The song opens with a building synth-guitar loop before Clairo's gentle and familiar voice comes in for the first verse and the chorus. We hear from Claud on the second verse, serving up equally subdued and silky-smooth vocals. With lyrics laced with longing, "Natural" touches on the challenge of letting someone in and trusting them fully, even when there's nothing you want more. It's a song for all seasons — blast it on a sunny day with the windows down, or on a brisk gloomy morning while making coffee at home. While Clairo and Claud fans alike are sure to revel in this new release, Shelly, with their dreamy vibes and easy listening, stands to easily garner a following all of its own.
—
Maya Bouvier-Lyons
on November 11, 2020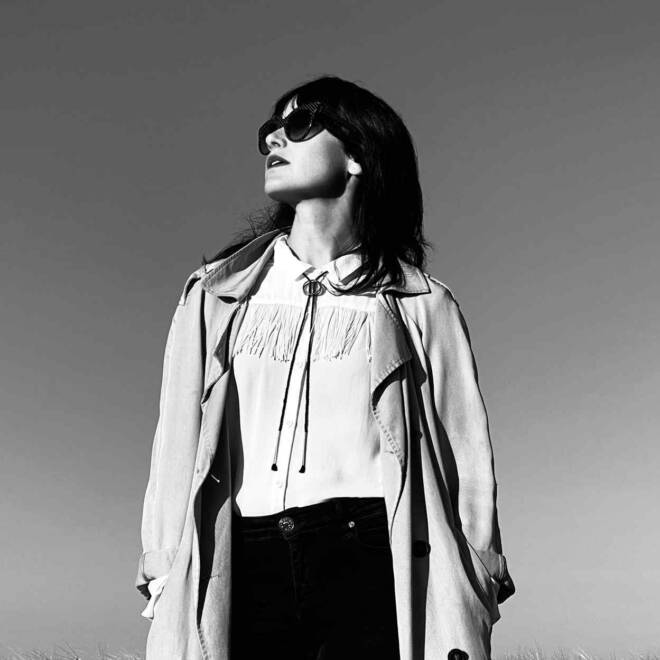 Juanita Stein - Reckoning
---
Solemn hums and deep, enveloping guitar carry us away into Juanita Stein's abyss of memory and frustration in "Reckoning," from her latest album, Snapshot. Stein's Snapshot is a tributary collection of songs, written a few months after her father's passing. Reflecting on her loss, "Reckoning" articulates feelings of heaviness and regret that follow in tandem with past memories. Stein catapults her anguish into the chorus with fervent vocals as these haunting spirits unearth themselves and tenderly sway through the air. It is a track that will linger long after playing it, shadowing all in its mysterious and gravitating presence.
—
Katya Myasnikova
on November 11, 2020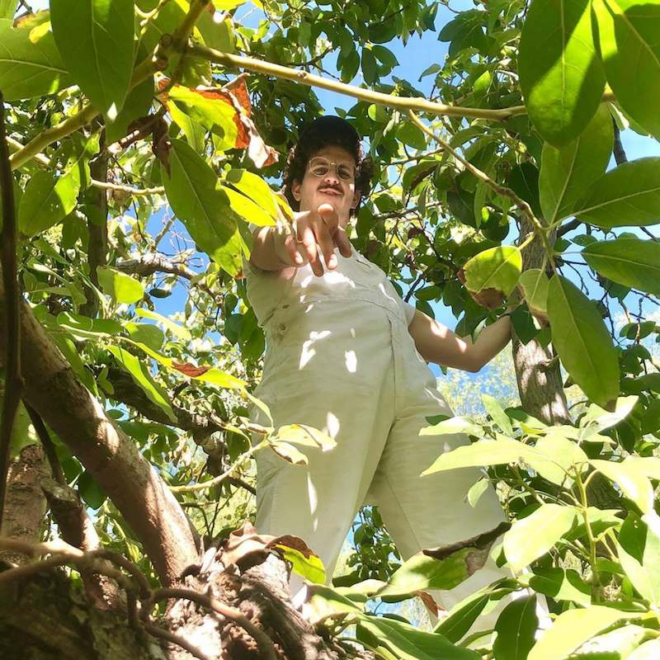 Harry Terrell - Do My Thing feat. Jachary
---
It's time to turn up your speakers and blast the best groovy bellow of 2020! We need this bout of cathartic funk more than EVER right now. Listen closely, as Harry Terrell and Jachary give you everything you've been craving in this year of chaotic madness: a hot track to scream and shout about on that breezy nighttime drive, windows down, with nowhere to be. You can feel the reunion of musical friendship in this cross-country collaboration between lovelove studios in Brooklyn, NY, and Wonderboy Studios in Los Angeles, CA. This song belongs in your funky jams playlist, right next to Stevie Wonder and Curtis Mayfield. Enjoy this handful of good vibes and hip grooves, and take it as a reminder that despite the apocalypse, we really just gotta do our thing.
—
Elizabeth Woolf
on November 11, 2020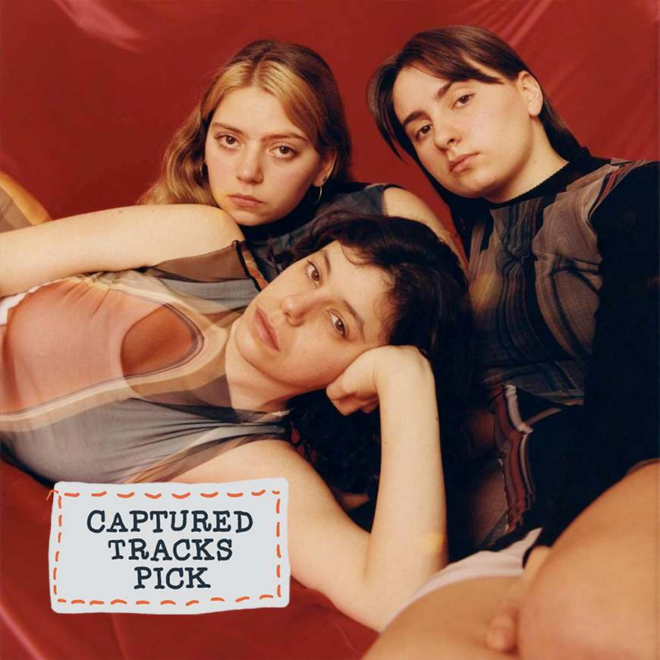 MOURN - Call You Back
---
With "Call You Back," Barcelona post-punk trio MOURN have crafted an anthem for me and every millennial or Gen Z-er whose fingers shake when we pick up the phone. While short, "Call You Back" is anything but basic; the track is packed with glimmering pop energy balanced with grungy guitar riffs and assertive vocals. Bubbly and bright, the tune offers some catharsis to the all-too-familiar dread of a dial tone, the anxiety of awkward silences and bad angles on video. "I'd rather die," they shout, and despite the way Zooms have become my norm, I still concur. It's hard to believe that the song was penned months before the pandemic, but its accompanying split screen cell phone-shot music video is all the more apt as a reflection on the ways that getting to see faces and hear voices has been a saving grace for many of us, the only way to feel connected. And I get it, I really do, even if it's just my weekly hopping on Discord to play Among Us with some high school friends. But if you FaceTime me unprompted, just know I still won't answer, no matter how much you think I love you. Photo by Cristian Colomer Cavallari.
MOURN's new album, Self Worth, was released via Captured Tracks on October 30. Listen on Bandcamp or wherever you stream.
—
Ysabella Monton
on November 10, 2020