Buzzing Daily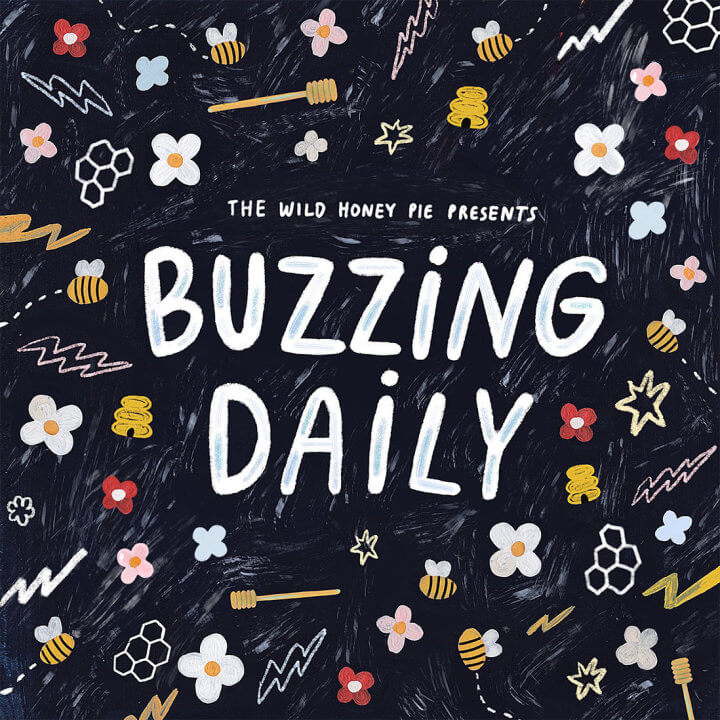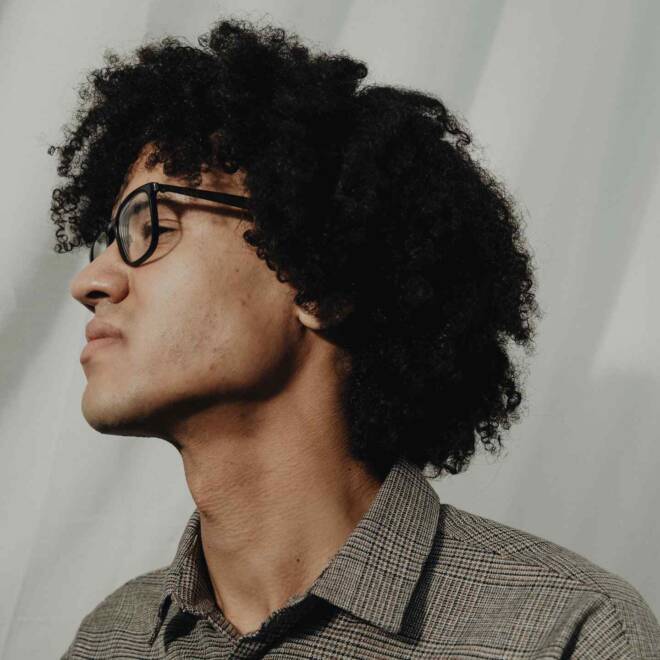 Beharie - Me and My Lonely
---
Identity is complicated. There are so many facets to it. Some aspects are shaped by fate, others are shaped by yourself. Still others are domino effects of shaping fate that shapes you back. Sometimes these facets help you lock into a community or build kinship with others; however, it's just as true that no one has ever walked the exact same path you have. Beharie's "Me and My Lonely" holds that idea in its palm and inspects it from every angle. The first verse explores the isolation of being aware that there are aspects of yourself that might not make sense to anyone else. Narrating your internal existence can be tedious and uncomfortable — especially when you're used to just existing without having to justify it to anyone else. The second verse questions what the threshold is to be known by someone else, how genuine it is and if it's worth the effort. After all, no matter how much time you spend with someone, they'll never spend as much time with you as you do with yourself. Any depth of knowledge compared to that seems shallow, but does that really mean it is? "Me and My Lonely" doesn't settle on an answer, but it continues to ponder on it against a pensive acoustic guitar backdrop. Each chorus picks up new textures and tries them on for size. They simultaneously fit and don't. They all sound pleasant together but also each tugs on your sleeve for your attention. There is too much going on to notice and appreciate every facet, but you can fall in love with it for how they fit together. I guess people are like that too.
—
Allison Hill
on November 18, 2020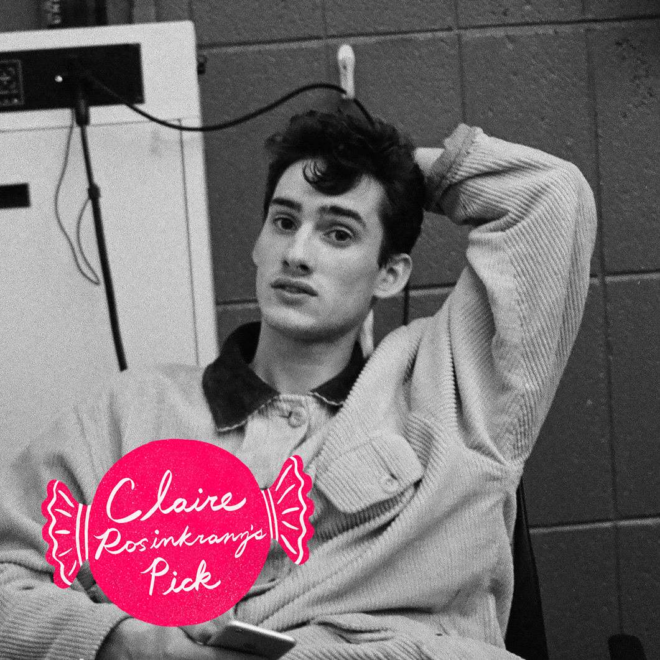 Charlie Burg - Lancaster Nights
---
This song is SO groovy and has definitely been one of my favorites recently. — Claire Rosinkranz
Claire Rosinkranz's debut EP, BeVerly Hills BoYfRiEnd, promises and delivers simple, satisfying pop songs with intricate yet extremely relatable lyrics about friendship, crushes, family and feelings. Her songwriting explores the depths of the human condition in concise bursts, exposing her extraordinary emotional maturity and strong grasp on her own unique sound. Photo by Liam Sheehan.
—
Alessandra Rincon
on November 17, 2020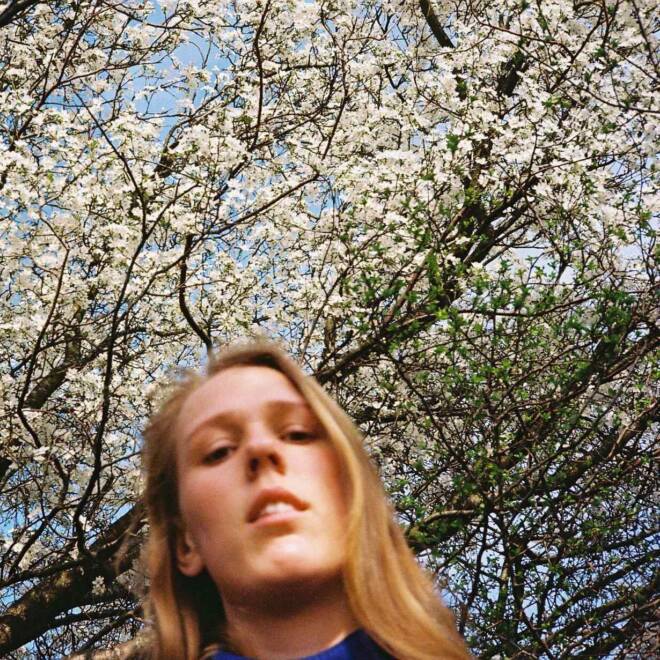 Juni Habel - Demons
---
Relentless guitar arpeggios fill the room as soon as you hit play on Juni Habel's new track, "Demons," from her debut album, All Ears — it's like heart palpitations, excited and nervous all at once. The intro has the spirit of Joni Mitchell's more traditionally folky moments, but Habel's melody is more static. It's almost an ostinato over the undulating guitar. Finally at the end of the first chorus ("When I go to those places, how I stumble," she wails, her voice cracking), the rest of the ensemble kicks in — a drum kit that resembles a bodhrán, a fiddle, a back up vocal. All come together to haunt us ("that's when I send the demons out in the night / I forgive myself, I try," she almost whispers), as much as Habel is clearly haunted by the demons in her mind. She conjures them masterfully for us with a few deliciously dissonant notes that, sort of, resolve. But not quite. Relatable. Photo by E Petersen.
—
Mikhal Weiner
on November 17, 2020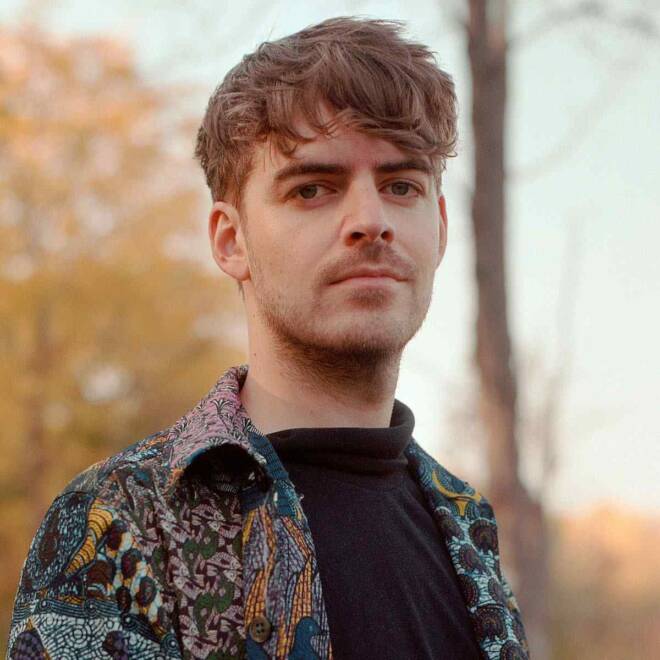 Quarter-Life Crisis - Comfortable (feat. Hand Habits)
---
"Comfortable," the latest single from Quarter-Life Crisis, producer Ryan Hemsworth's recent project, is a futuristic, slow-burning synth-pop track with a love of collaboration at its core. Built upon a solid foundation of hazy synths, relaxed guitars and the warm voice of Hand Habits' Meg Duffy, "Comfortable" shows off Hemsworth's ability to craft songs that immediately get stuck in your head. The most recent of three singles, the track follows a structure that is no doubt familiar to Hemsworth; starting by producing carefully crafted, radio-worthy instrumentals, he has then invited some of his favorite artists to do their thing. In the instance of "Comfortable," Duffy has done just that. Their comforting voice brings the track into a dream-like state. And, like any good dream, "Comfortable" is over before you want it to be, as the instrumental slowly fades. Photo by Colin Medley.
—
Jonah Minnihan
on November 17, 2020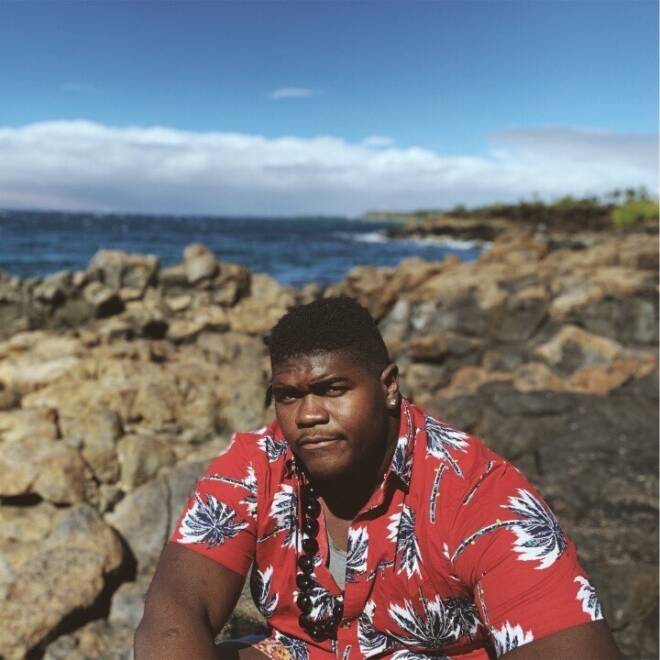 JOHO - Favorite
---
"Favorite" by JOHO (Joel Holmes) is a classic mid-2000s falling out ballad that hits a nostalgia sweet spot. A lyrical guitar riff gently raises the curtain to a duet-from-afar montage. It starts more or less where you expect it to — a guy lamenting the loss of a girl he never really expected to leave him. It starts from a place of bitter vanity, almost more upset about a post-breakup bruised ego than the loss of the relationship. But as the verse continues, the ego washes off of Holmes' voice with each successive syllable. It slides into vulnerability just before he passes the torch to Makenna Parr's sweet voice in verse two. Her verse plays off the melodic contour of the first, honest and vulnerable in a way that complements Holmes' well. However, Parr also infuses it with a distinct character, gentle but resolute. A tender keyboard countermelody settles just beneath her warm inflections, a delicate counterpoint to the guitar riff. It drops out as soon as the verse ends, and octave-spaced strings take its place. The perspective returns to JOHO, but all sense of selfishness has evaporated. An admission of fault spirals into an echo chamber of thoughts as Holmes' voice layers over itself. Parr's voice mostly disappears among the swirl of harmonies, and suddenly it's not a duet anymore. It's all-consuming, tail-chasing regrets — but still, somehow, sweet. After all, it was really something that was lost, wasn't it?
—
Allison Hill
on November 17, 2020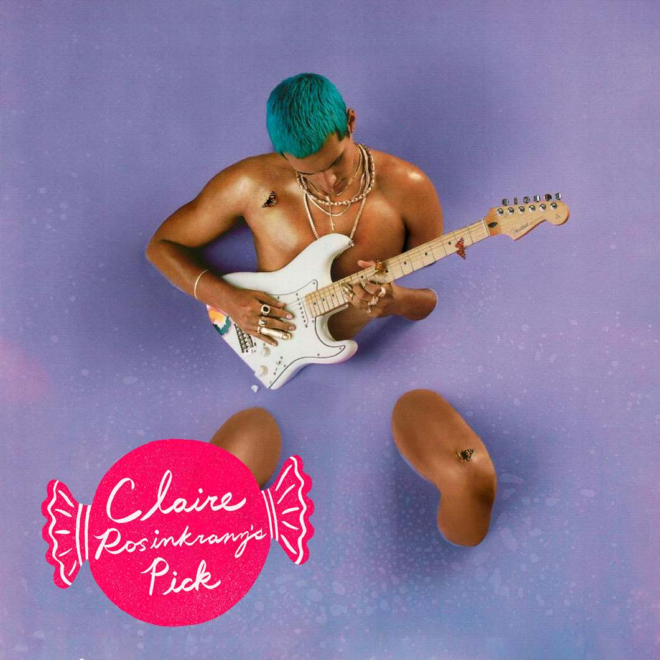 Omar Apollo - Want U Around (feat. Ruel)
---
This song's super chill and laid-back. I'm also a big fan of Omar Apollo and Ruel so it was super cool to hear them on a song together.  — Claire Rosinkranz
Claire Rosinkranz was thrust into the indie spotlight after her song "Backyard Boy," the last song she wrote for this year's debut EP, BeVerly Hills BoYfRiEnd, went viral on TikTok and Spotify. Since then, she has amassed millions of monthly listeners on Spotify and even released a different version of "Backyard Boy" with fellow pop artist Jeremy Zucker.
—
Alessandra Rincon
on November 16, 2020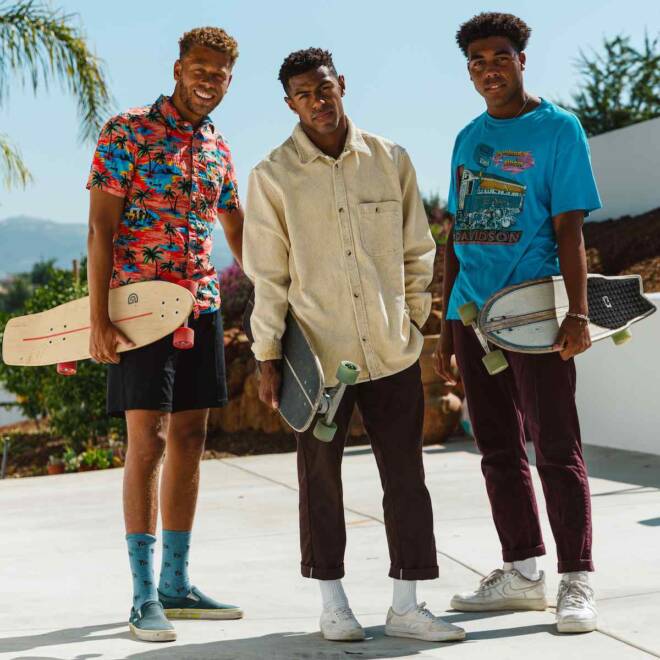 We the Commas - I Will
---
Celebrating the sun-kissed California sand and surf isn't only a treasured feeling or a beloved aesthetic for We the Commas. For the three San Diego-based brothers, their breezy brand of surf R&B is a loving tribute to their California roots. "I Will," a track from the brothers' debut EP, SARB, reflects how personal the trio feels about creating music that reflects their beloved homestead and tight bond. The track begins with an ominous-sounding organ to draw the listener into the sound, encouraging us to be present in the moment for what the brothers are about to deliver. However, just as quickly as we're drawn into the somber-but-still-sexy-sounding intro, fueled by the sounds of a swirling trumpet, the mood suddenly changes, and we're transported into a joyous celebration of young love and commitment, a love letter of encouragement to release all expectations and surrender to the infinite possibilities a relationship can bring. 
SARB is now available via Flying Boy Entertainment.
—
Taylor Hodgkins
on November 16, 2020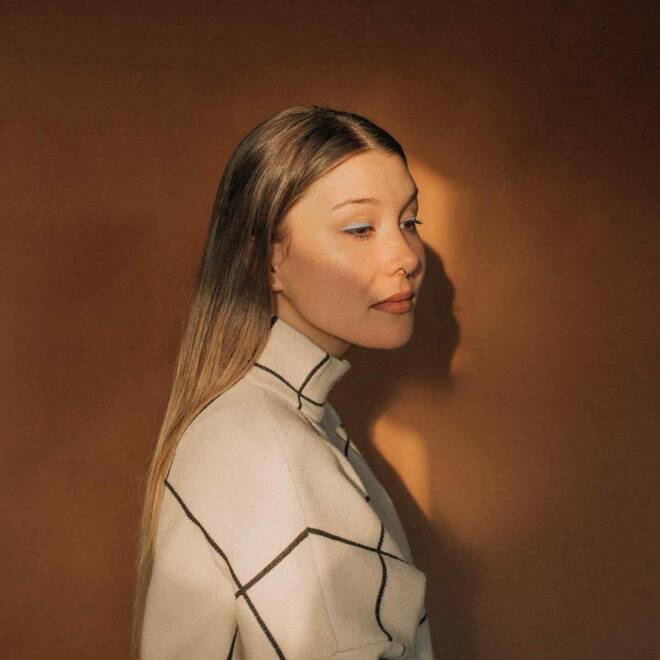 Bre Kennedy - Where Did Summer Go
---
The first thing I think of to describe "Where Did Summer Go," Bre Kennedy's latest single, is tender. The mixing here is absolutely gorgeous; her vocals are a perfect mix of strength and dreamy breath, expertly lifted by a soft, lilting instrumental bed of guitars, subtle piano and stripped down drums. She goes on to lament that summer has passed her by with "nothing to show," and I don't know anyone who would hear this in the depths of fall 2020 and not feel a deep heartstring mercilessly pulled for the year that's almost gone (and did it ever really begin?). Psychology tells us we feel comforted by music because it triggers our feelings of being empathized with; "Where Did Summer Go" is the soft, thoughtful hug we all need right now to feel not so left behind, and to make peace with time's relentless passage in a year when it seems to have stood still. "Where Did Summer Go" is a welcome emotional gut punch reminiscent of Taylor Swift's recent creative partnership with The National, and I'll be listening on repeat for some warmth 'til spring peeks its head out once again. Photo by Lindsey Patkos.
—
Stephanie Lamond
on November 16, 2020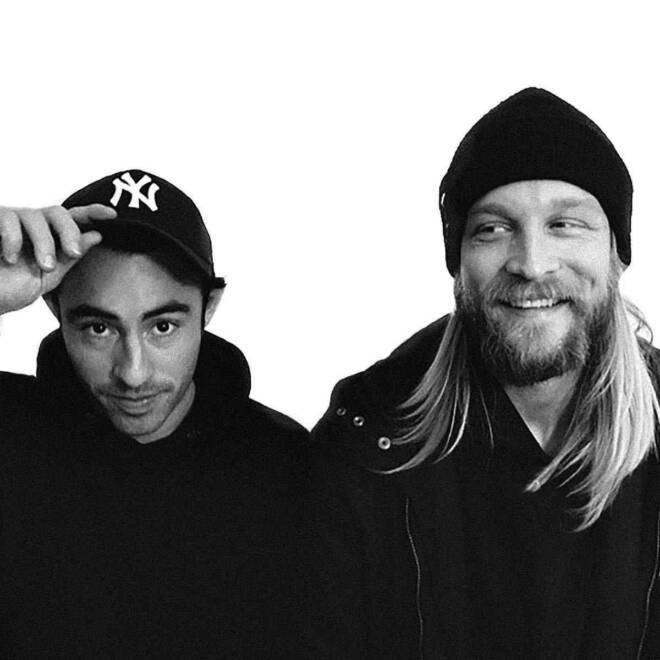 Iska Dhaaf - Unheard Choir
---
With budding instrumentation and feathery vocals comes Iska Dhaaf's "Unheard Choir," the final track on the Brooklyn-based duo's latest EP, Up. "Unheard Choir" traces the everlasting remnants of loved ones that have either been lost or separated from: "Even when our bodies disconnect / There's always something left." Opening with cradling strings of guitar and weaving piano notes, the track flows into a cascade of reverb and percussion. As the luminescent vocals ensure that "There's never nothing left," the track falls into an arrangement of strings sweeping high altitudes. It is an intricate and riveting expression of longing conveyed in a balance of softness and swift cadence.
—
Katya Myasnikova
on November 16, 2020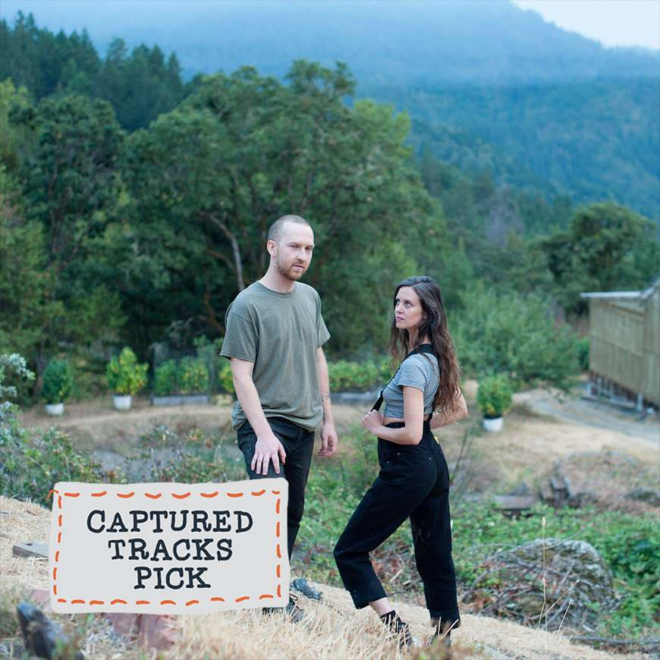 Reptaliens - Taking
---
In the science-fiction universe of Reptaliens' "Taking," a compendium of synths orbits complex themes of perception and existence. "Taking" is the nebulous matter on our cosmic route, mystifying our notion of self to later inquire, "Are we existing?" And how can we tell? The answer may lie within the lyrics' own contemplation of life, broken down in its simplest, most absolute forms: "Making / Eating / Loving and / Hating." It is these characteristics, along with others, that we can tether ourselves to on the tumultuous planes of existence — the textures of life. The synth-pop track is an otherworldly experience of whirling, euphoric sounds and beaming spaceship lights that coax us into a dance — the best way to be present in our bodies and with ourselves. Photo by Dan Hanson.
Captured Tracks group Reptaliens hail from Portland, Oregon. Their dreamy new EP, Wrestling, was released on November 6.
—
Katya Myasnikova
on November 13, 2020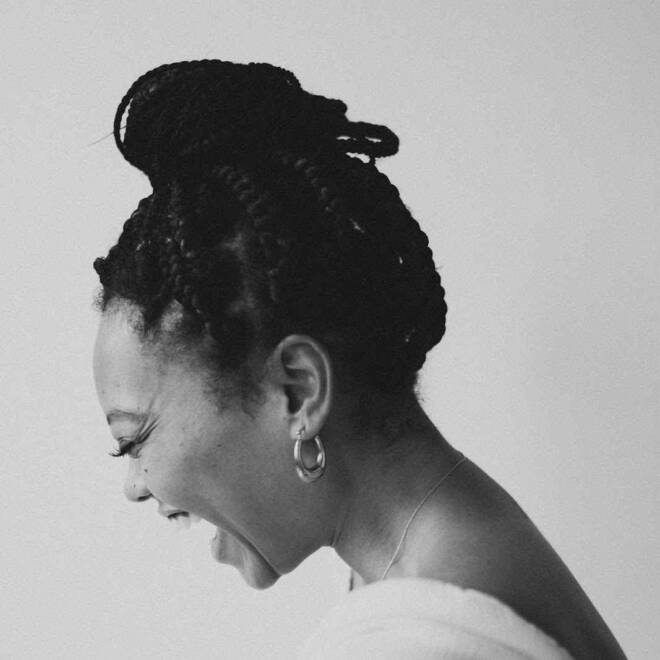 shiv - Hold Me
---
Zimbabwean-Irish singer-songwriter shiv (also known as Siobhan McClean) has been quickly carving her way into the rising ranks of young R&B artists. She recently dropped "Hold Me": a silky and sentimental track lacing nuanced memories into unhurried but intricate beats. This track comes after the release of her other stand-alone single "You and I," making "Hold Me" the second song promised to be featured on her upcoming debut EP, Me 2 Me.
"Hold Me" is a confessional and sweet song about the love the artist has for her parents. It touches on the inevitable vulnerabilities every young adult encounters in their striving towards independence and security. "I want you to hold me like you did when I was younger... and then everything will be okay" is a deeply sincere expression in this song. Shiv has concisely and effortlessly made an emotive and understanding song about the woes of growing up and the sanctuary of coming home. The audio of her parents' encouraging words at the start of the song is enough to make you shed a few tears. This song reminds me of the importance of writing what we know and touching the very visceral and immediate emotional needs we may be experiencing. That level of self-reflection and empathy produces honest, good, heart-stirring art, and that's what shiv has done with "Hold Me." Listen to it wherever you stream, and be on the look-out for her EP! Photo by Joshua Mulholland.
—
Hannah Lupas
on November 13, 2020