Buzzing Daily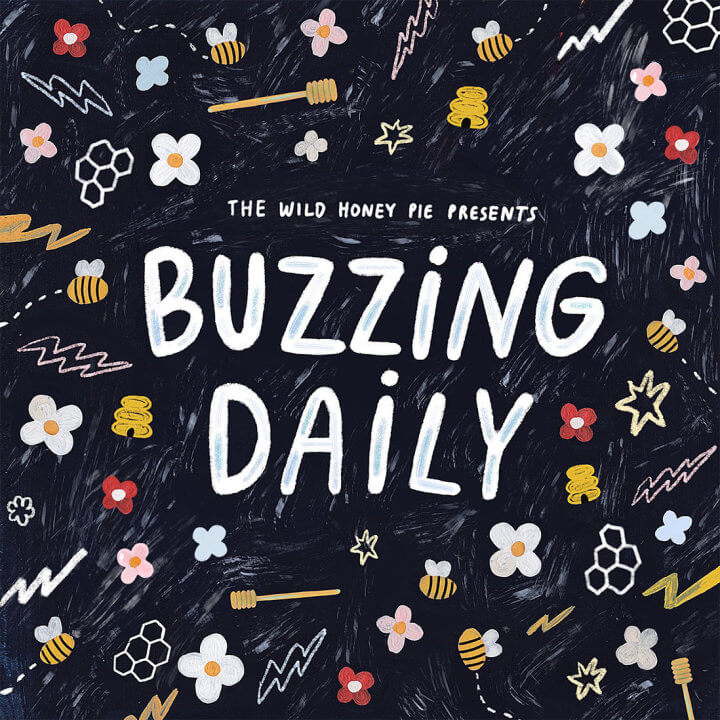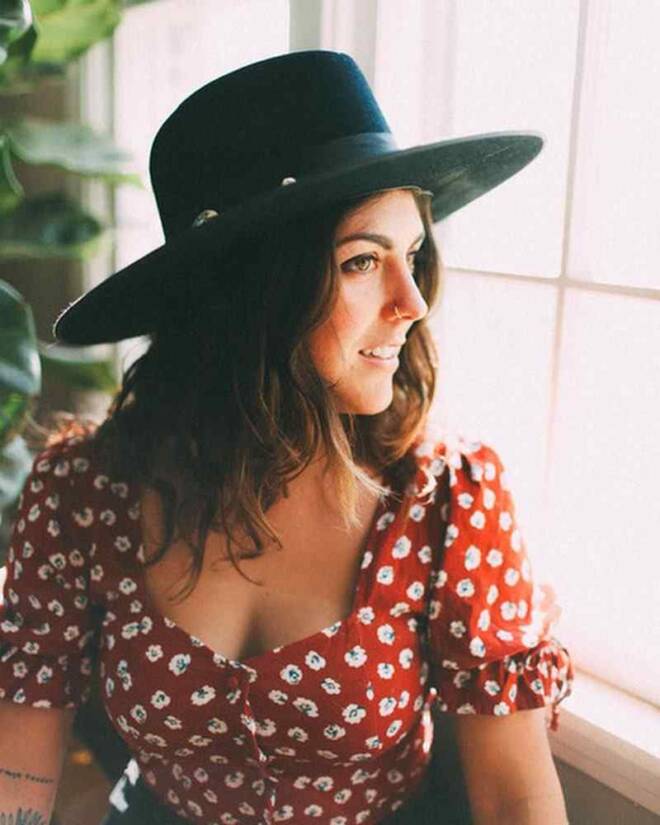 Bad Daughter - I'm Too Much
---
Florida native Sierra Kay, known for her previous work in bands like Neaux and VersaEmerge, has spent the last few years on a quest for self-exploration. During her travels from NYC to Tennessee, Sierra has been creating a collection of hyper-personal songs about the inevitable heartaches of being a restless and rowdy woman who won't settle down. These songs have morphed into Sierra's new project, Bad Daughter. The band's first single, the free-spirited and bittersweet "I'm Too Much" offers a glimpse at what this new endeavor will bring. The song toes the line between dreamy Americana and earthy folk with Sierra's crystalline vocals and earnest, self-deprecating lyrics front and center. With one foot planted in the realm of indie rock and the other in the world of alt-country, Bad Daughter should be on everyone's radar this coming year.
—
Alessandra Rincon
on September 19, 2019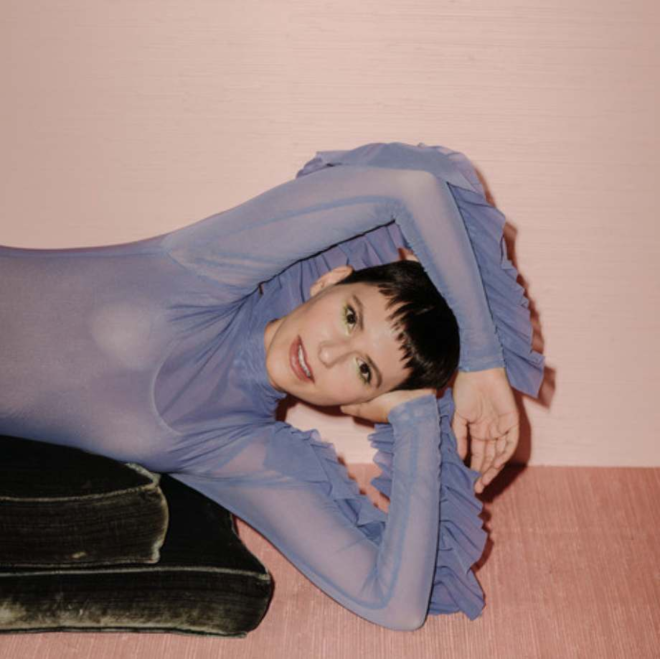 EVA - Truthfully
---
Last week, chic pop artist EVA released her new EP, Truthfully. Full of shimmering synths, honest songwriting and heady dance arrangements, the 8-track release is the perfect music for a night on the town with your friends. The opening track, "Truthfully," is bright and playful, and sets the tone for the rest of the EP. Crisp and clear production emphasizes the vibrant instrumentation, notably the sharp, pulsing percussion and electric, 80s-inspired keys. The arrangement throbs behind EVA's dreamy vocal. Light and euphoric, her gorgeous soprano is a guiding force throughout the song. Her blunt, straightforward lyrics reflect the theme of the song: "Truthfully and honestly, I'll always be there." "Truthfully" is the first in a collection of freeing, accessible pop songs from a captivatingly fun artist. Don't miss your chance to see her perform live while enjoying a three-course meal and complimentary cocktails at Guadalupe Inn in celebration of our 10 year anniversary. Buy your tickets here.
—
Britnee Meiser
on September 11, 2019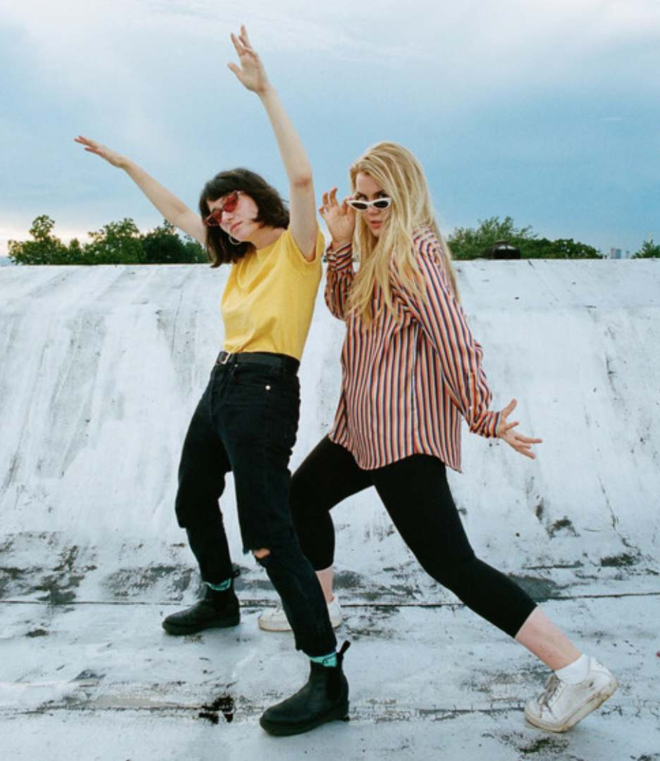 Daisy the Great - I'm Fine
---
"I'm Fine" by Daisy the Great starts off with attitude—groovy bass quickly blends with percussion to lay an instrumental mosaic under Kelley Nicole Dugan and Mina Walker's softly magnetic vocals. Masterfully harmonizing together, the pair bemoan the fact that "You wanna dress me up in yellow / Wipe my mouth and feed me jello, caramello," all the while paradoxically insisting "I'm fine." This song feels wonderfully simple and clearly well-produced and performed. Advancing like a story of sorts, the track concludes with a quick little whistle, wordlessly surmising everything that's been (excellently) sung and said.
—
Ben Burke
on September 11, 2019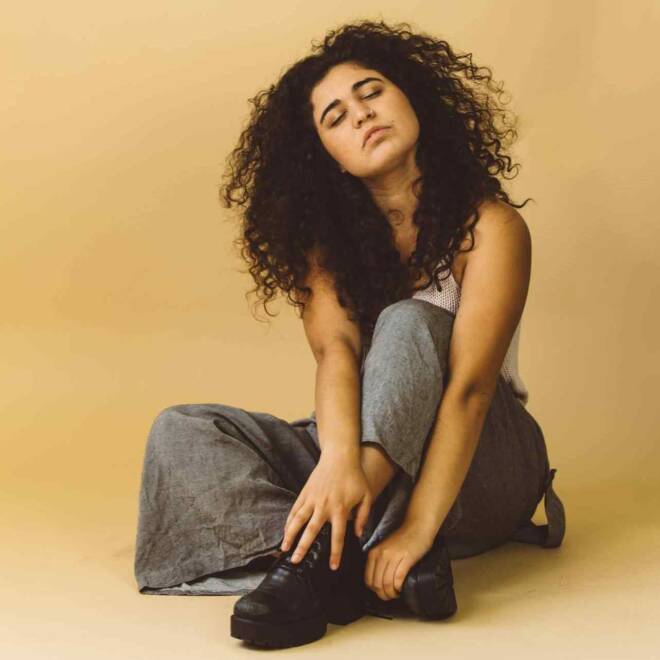 Remi Wolf - Rufufus
---
"Rufufus" by Remi Wolf is all groove. Seamlessly marrying R&B and funk, Wolf's newest release demonstrates her unique command of the mechanics of sound. With layered vocals and a flowing beat, Wolf creates a sound that revives funk of the past in a fresh, impressive way. Combining melodic groove with lovestruck lyrics, "Rufufus" sets a vibe-heavy precedent for Wolf's debut album, You're a Dog!—slated to release September 20.
—
Caroline Peacock
on September 10, 2019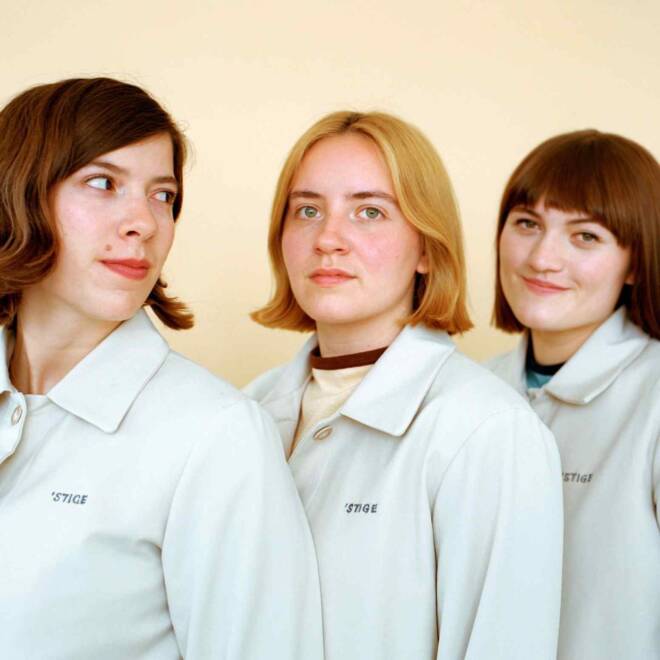 Girl Ray - Show Me More
---
London trio Girl Ray have dropped a new single to set a groovy tone for their upcoming sophomore LP. "Show Me More" tells the story of a classic back and forth, when things feel right but "your boo is playing savage games." Lines like "Don't give me these highs then leave" capture the will they/won't they energy of an unhurried summer fling that simply needs a nudge to evolve into something more. The chic tune gravitates towards a mainstream hook and poppy bassline, aided by the springy production of Ash Workman, whose credits include Christine and the Queens and Metronomy, for whom Girl Ray will be opening this fall. "Show Me More" is polished and sleek without losing the handcrafted haze at the heart of Girl Ray. Girl is due out on November 8 through Moshi Moshi Records.
—
Ysabella Monton
on September 9, 2019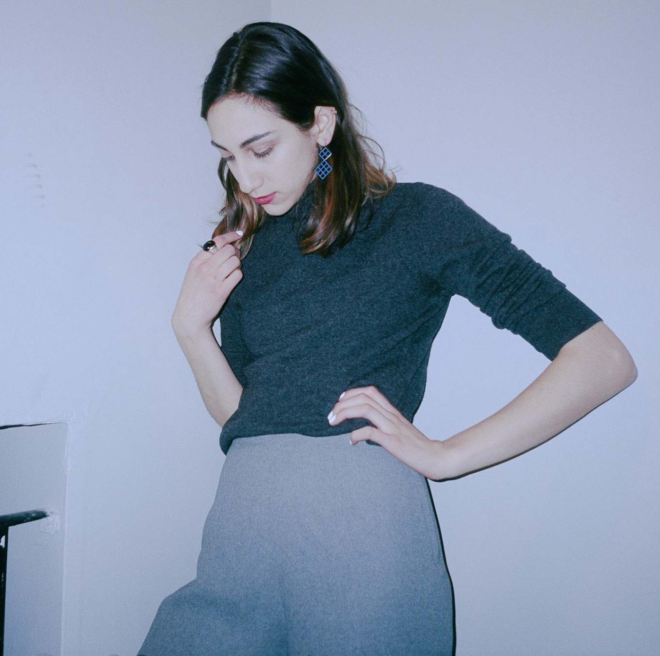 Common Holly - Joshua Snakes
---
Common Holly delivers another take on human growth and restlessness with the second single, "Joshua Snakes," from her forthcoming sophomore album When I say to you Black Lightning. Montreal singer-songwriter, Brigitte Naggar doesn't shy away from the self-delusion and pain that manifests in her own head. "Joshua Snakes" embodies the search for a calm and peaceful place amongst constant chaos and self-doubt. Naggar's airy, smooth vocals coast along as she lets out her poignant lyrics, "I'm tied against the tracks / But I can't figure out the ending." Things step further into disarray as the instrumentation becomes more brash and bold toward the latter half of the track. Punchy guitar kicks in and uncertainty seems to be circling as Naggar leads us to the end, asking "Can't get enough, can we?" In the end, we're left wondering who really wins in this back-and-forth, an inner fight with ourselves that we've all experienced in one form or another. When I say to you Black Lightning is out on October 11 via Barsuk/Solitaire.
—
Meredith Vance
on September 9, 2019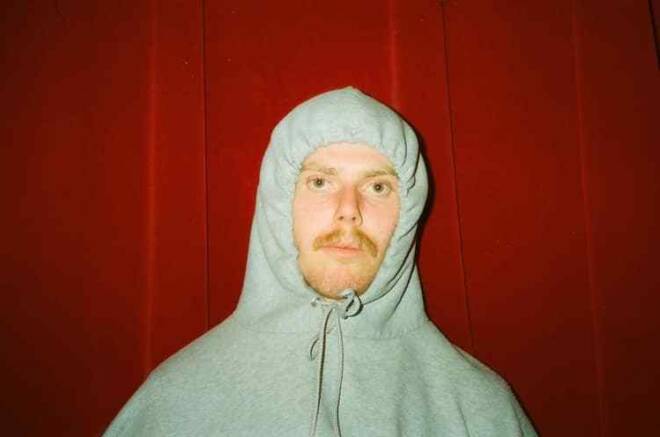 Worn-Tin - Something's Coming
---
LA lo-fi rocker Worn-Tin's breezy new single, "Something's Coming," is a daydreamy slow jam with a catchy, swaying beat. The warm and pleasing melody is nicely complemented by the arrangement's raw, intimate production style, where every instrument sounds crisp and close. The guitars, classic and lush, give the track its easy cadence and are reminiscent of a more psychedelic Modest Mouse. A faint but gorgeous reverberating classical piano line follows the melody in the chorus, emphasizing Worn-Tin's talent with and preference for analog recording techniques. His vocal, nice and crooning, has a nostalgic doubled effect that works well with his straightforward lyricism: "Watch me as I find a quiet place to hide / Ropes beside my bed will keep me tied." Spacey synths add an element of displacement to the instrumentation, which by the end, culminates into a sort of chaotic, anticipatory mashup of sounds, like whatever's coming is almost here. "Something's Coming" is atmospheric and loose, and it's Worn-Tin's best work yet.
—
Britnee Meiser
on September 6, 2019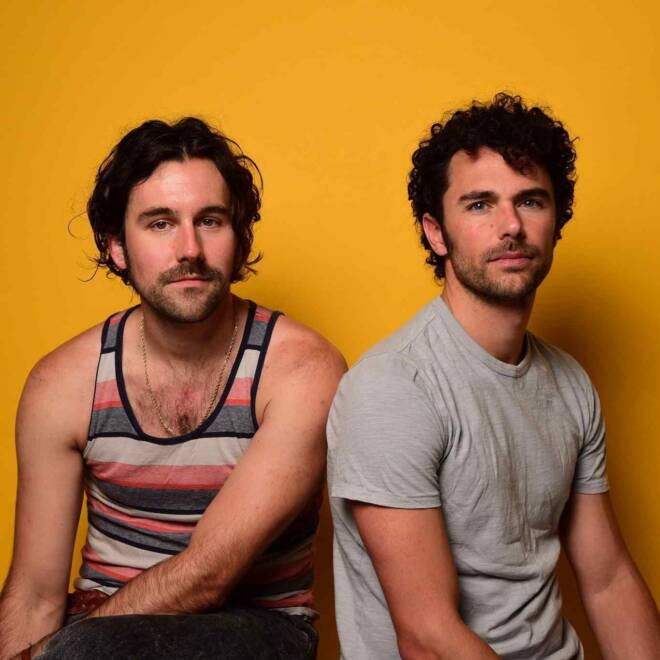 Tall Heights - Depths
---
Just a year after the release of this duo's third studio album comes a new single, "Depths." Full of their signature vocal harmonies, Tall Heights strips back the layers of production they experimented with on their last record to create this sparse yet beautiful track. Comprised of members, Tim Harrington and Paul Wright—longtime friends and now musical partners—exist in the space of a new era of folk carved out by Bon Iver, Aquilo, and Beirut. "Depths" was written for the wedding of Paul's brother as an expression of a love so strong and real, but not easy to say out loud for someone not great at expressing emotions. In this way, everything becomes grander and more intense, and when paired with the band singing in these haunting falsettos you get a really special track. Tall Heights is currently touring with Ben Folds and then The Paper Kites so make sure to catch them in a city near you.
—
Nick Arcos
on September 6, 2019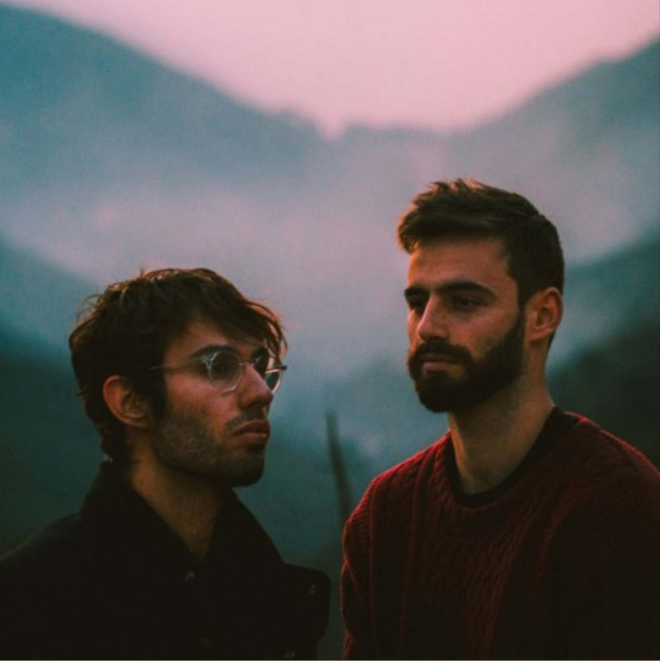 slenderbodies - arrival
---
Breezy indie-pop duo slenderbodies' new single, "arrival," is as lush and atmospheric as a drive through the Redwoods. Awash in warm soundscapes and soaked in reverb, the arrangement is vibrant and tranquilizing; you'll happily lose yourself in its calm, swaying beat. The opening notes are a sun-soaked rush of autumn air to your senses. Surreal, spacey synths set the mood, followed by slenderbodies' signature silky vocals and lyrics that perfectly fit the bigger picture: "Bend around the road / I give away my silhouette / Nothing holds you like the sun / I'm youthful in the morning light." Breathy and distinct, the harmonies are hypnotic. The clear, thoughtful production creates accessible clarity and allows you to hang onto their every word—even if you can't always understand the lyrics. Relaxing and smooth, "arrival" is the definition of "chill vibes," and is the perfect song to ease you into fall.
—
Britnee Meiser
on September 5, 2019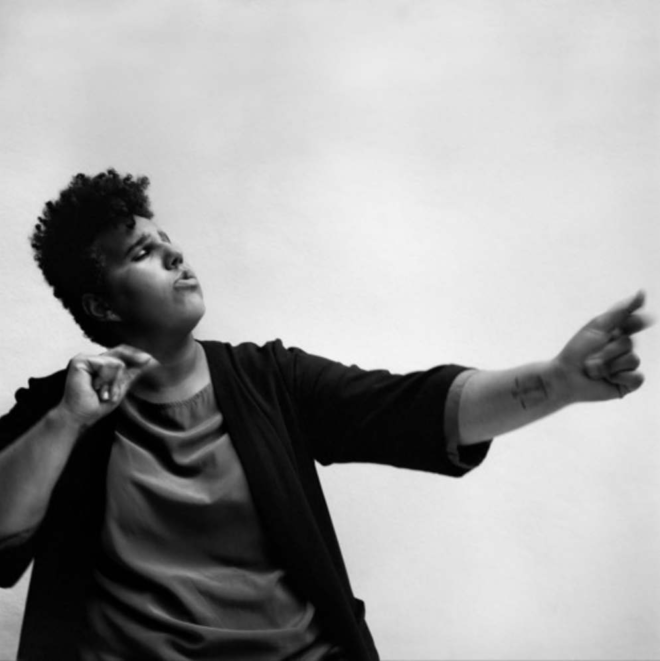 Brittany Howard - He Loves Me
---
Leading up to the release of her first-ever solo album Jaime, Brittany Howard's newest single "He Loves Me," delves deep into Howard's psyche through her relationship with religion. With her signature smooth musical stylings, Howard combines powerful preaching with her compelling vocals as she examines her positive relationship with God. With lyrics like "He still loves me when I'm smoking blunts," Howard casts God in an all-loving, all-accepting light. Partnering sermon excerpts and thoughtful lyrics, "He Loves Me" provides a deeply personal outlook on religion—one that stands in contrast to how religion is so often portrayed today—and does so in an enchanting way.
—
Caroline Peacock
on September 5, 2019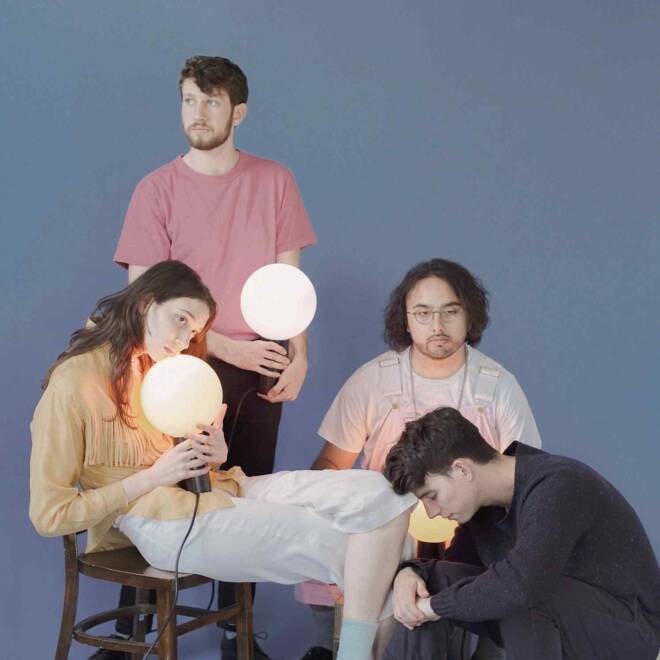 ​Stolen Jars - Ghost Towns
---
Stolen Jars, the Brooklyn indie-rock project of Dirty Projectors superfan Cody Fitzgerald and friends, occasionally posts "arrangement" videos of their songs online. In these minute-long clips, 8 or 9 versions of Fitzgerald occupy tiny frames that tesselate the larger screen, each one playing a single instrument—guitar, keyboard, a snare drum, or just hands clapping. In these videos, you can see how a Stolen Jars song comes together, built out of tiny, necessary pieces, each one a keystone. But what these short glimpses into the mechanics of the song don't fairly represent is the emotional weight it carries—that as Sarah Coffey sings in layers and Matt Marsico tinkers away on his drumkit, an entire story is unfolding in the foreground. "Ghost Towns," the second single from their upcoming third album, A Reminder, due out October 11th, tackles the complicated subject of a severed relationship between a parent and child. "It's about allowing yourself to move on from the loss of what could have been one of the most important relationships of your life," says Fitzgerald. As Coffey repeats to herself, "Oh, back when I was someone young," you can hear her releasing those memories and the demons that live with them.
—
Daniel Shanker
on September 5, 2019