Buzzing Daily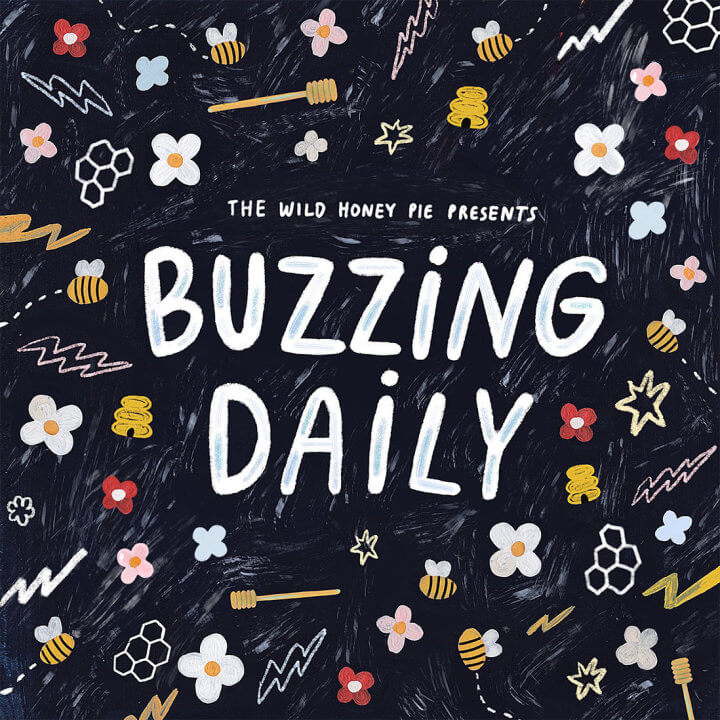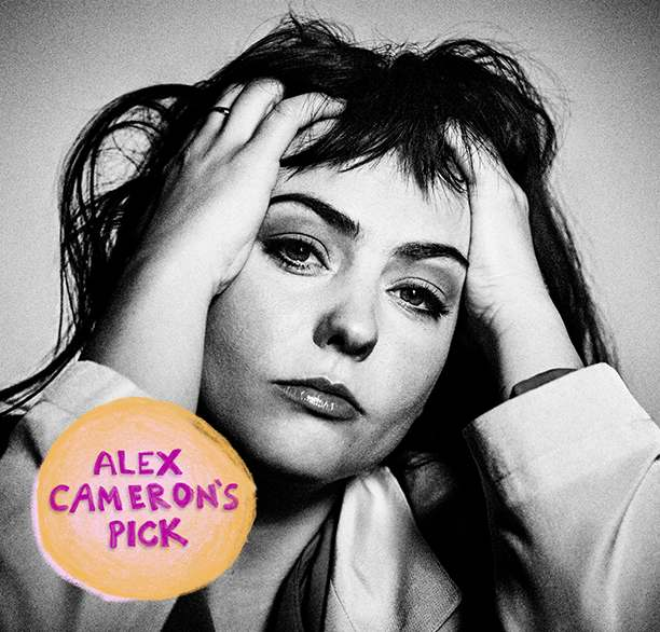 Angel Olsen - Whole New Mess
---
When I think of Angel I think of generosity. Here is a singer that is so divinely talented that her songs end up being an entire experience, so much more so than most other recordings out there. I feel lucky that she shares them publicly. When I'm feeling out of touch or wrapped up in my own shit, I listen to Angel's music and know that there is some kinda spirit that's much more powerful than me out there. — Alex Cameron
In 2017 Angel Olsen and Alex Cameron collaborated in a memorable duet titled "Stranger's Kiss (Duet with Angel Olsen)". In this big, bold, post-break-up anthem, Cameron and Olsen exchange perhaps some of the best romantic/resentful verses in Cameron's songbook. Photo by Kylie Coutts. 
—
Alejandro Veciana
on September 14, 2020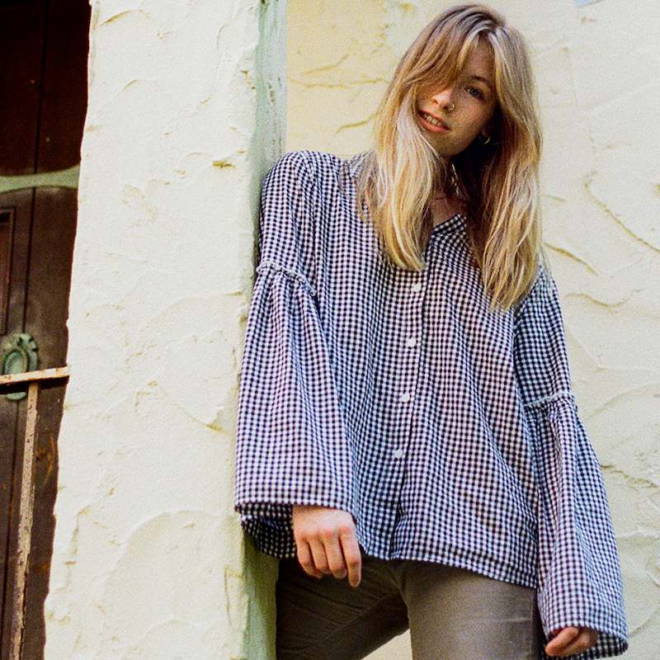 Kate Bollinger - Feel Like Doing Nothing
---
"Feel Like Doing Nothing" is an anthem for those days where you recognize yourself on the verge of burnout, and you take a moment to pause just before you fall over the edge. (Otherwise known as a Sunday, probably sometime in mid-August). Kate Bollinger's track opens with mellow acoustic guitar initially uncommitted to a tempo, skipping and starting in a way that still manages to feel more organic than forced. Soon warm jazzy-tone bass slides in and rounds out the pulse. Its heartbeat-like groove is a bit faster than you would expect—like someone trying really hard to take a deep breath and relax. Keys wander in and out like intrusive thoughts, while guitar lines try to establish a melody, and the bass keeps up its groove. The track keeps moving, not quite rushing, until the verse where She comes home and sits on the couch. Over the rest of the track, the heartbeat of the song gets progressively slower as the keys finally meld into the melody. It's a thank you note for the people you love, whose presence makes it easier to feel like you can take a breath, lie on the couch, and feel good doing absolutely nothing. Photo by Jonathan Roensch.
—
Allison Hill
on September 2, 2020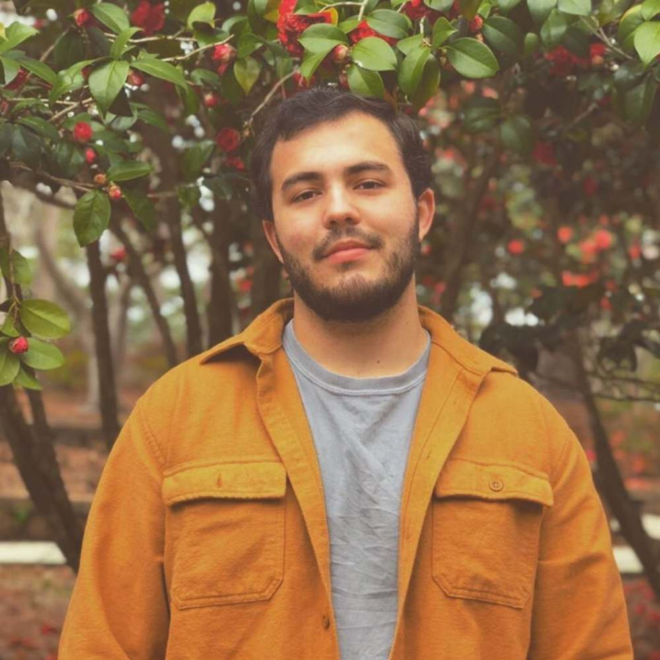 Grey Oakes & Julius Tunstall - Sad Boy
---
Singer-songwriter Grey Oakes joins forces with Julius Tunstall on the pop-tinged R&B tune "Sad Boy," the second collaboration between the North Carolina-based artists. The soulful piece has Oakes yearning to switch lanes for a destination more serene. "Girl you snap right back / To things I thought we got over," he frets, wishing they could focus on the positives. Sinking into the front seat of his Jetta, we find Oakes swerving past whatever it is that is "stepping on my good state of mind." With polished production and Oakes and Tunstall's voices meeting for harmonies that melt to the touch, the easy listening track is the perfect soundtrack to the end of your summer. Oakes's first full-length release Introvert, self-produced alongside Tunstall, is stacked with charming bops that span from neo-soul to John Mayer-esque guitar licks that pay homage to his earliest influences while grappling with "coming of age and struggling with the feelings of uncertainty."
—
Ysabella Monton
on September 2, 2020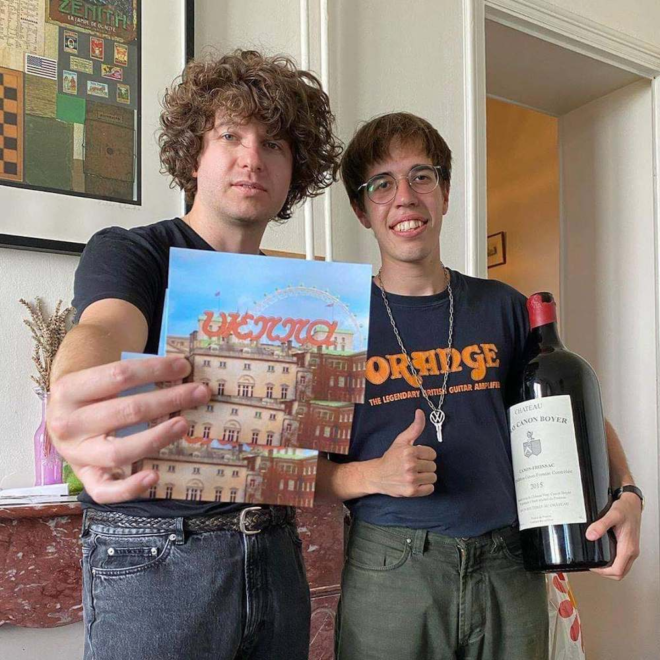 filous & The Kooks - Hey Love
---
Sometimes music is glowing proof that the universe strings the future to our present in ways we won't learn for years to come—or, sometimes, for more than a decade. Such is the case for me with filous and The Kooks' sun-soaked summer collaboration, "Hey Love." Thirteen summers ago, in 2007, you could find me sunbathing in the often underestimated, blistering Midwestern heat on the back patio of my parents' house. I snapped a CD into my red Sony Walkman, lamenting about whatever then-world-shattering-now-trivial heartbreak I was going through—and my song of choice? One that would echo the feeling reeling in my melancholy teenage heart: "Naïve" by The Kooks, who remain one of my favorite bands to this day. Fast forward to 2015, add in a few more heartbreaks and zoom out, and you would see an aerial view of myself and my now-fiancé on a sweltering July day, sipping iced coffees on our first date; it was a learning of fate, the feeling of meeting someone you feel you already know—a coming home. I say my favorite band is The Kooks and my fiancé, brightly smiling, says "no way, mine too!" Jump once again to 2018, and I am watching filous open for Mat Kearney; entranced by his uniquely smooth and electronic sonic palette. On the train ride home, I save all of his recent collaborations to my Spotify library. Less than a year later, my fiancé and I would finally see The Kooks together in concert. At the fusion of all of these memories is the happily shimmering made-for-summer anthem "Hey Love." I was working on wedding planning the day I saw filous and The Kooks had collaborated and released this track, and I couldn't play it fast enough. filous seamlessly supplements The Kooks' trademark acoustic rock-pop strumming with gentle violin swells, slight tinges of distortion, and electronic clapping percussion. It was as if The Kooks' frontman Luke Pritchard was singing this string of memories back to me: "It took a lot to find you / All the circles we've ever spun / And all the records when we sing along / The moments frozen, one by one." Now, as we prepare for our wedding this autumn, in the stressful atmosphere of a worldwide pandemic, the warmth of "Hey Love" made me realize the universe is surely stringing us somewhere beautiful that we've yet to think about. As the song rings out ("I know where I'm going / I no longer need to run"), I smile, ready to face it all.
—
Heddy Edwards
on September 2, 2020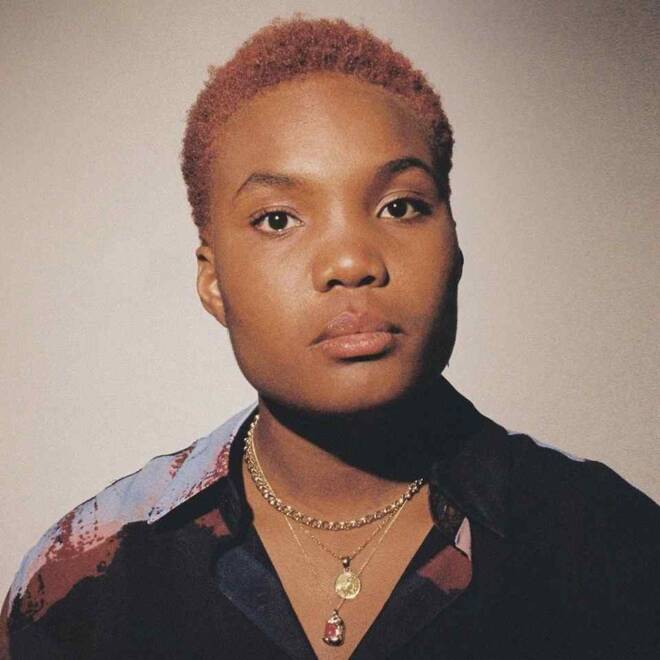 Arlo Parks - Hurt
---
Arlo Parks is a poet as much as she is a musician, and this comes across profoundly in her new single, "Hurt," in which she tells the story of a boy named Charlie with a "heart so soft it hurt to beat." From the start, which kicks off with an up-tempo drumbeat, Parks shows listeners accustomed to her more gradual, muted introductions that she is not one to be predicted. The drumbeat carries throughout, with horns swelling behind the song's chorus, until a break in the middle of the song, where Parks delivers spoken word over a bassline.  
From "watching Twin Peaks," to "dreaming of a house with red carnations by the windows," Parks uses detailed imagery to paint the vivid picture of someone whose anguish and longing we can all, on some level, relate to: the feeling that it would be better to hurt than to not feel anything at all. "Hurt" is energetic, taut and brimming with empathy and optimism. 
—
Maya Bouvier-Lyons
on September 1, 2020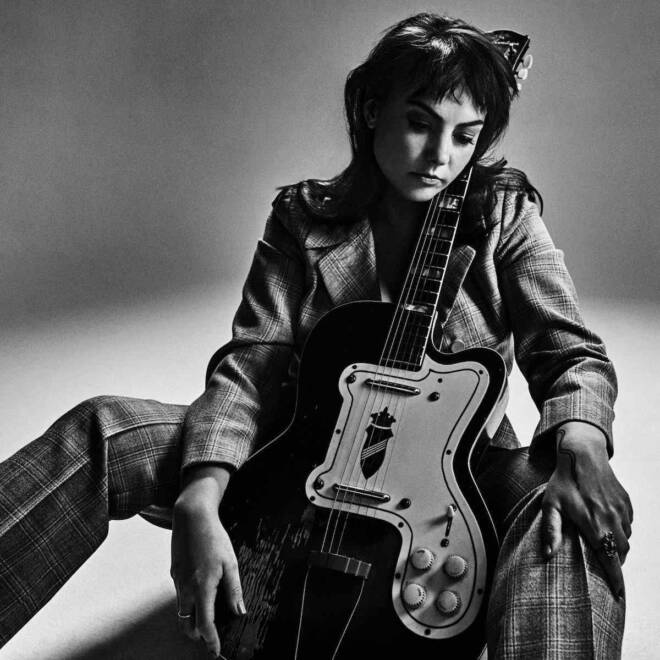 Angel Olsen - Waving, Smiling
---
A clean electric guitar, simply plucked chords and the sleepy sweetness of Angel Olsen's gorgeous vocals unfolding in waves around us. These are the pieces that make up 'Waving, Smiling,' a delicate track off of Olsen's new LP. The record is appropriately titled Whole New Mess—it seems to be describing everyone's current state of existence. Indeed, Olsen's vulnerability and open-eyed candid songwriting is easy to get lost in as we spend more and more days at home. "All my fears, cried out all of those years," she sings with grace, "Look out my window, the sun is shining." She's right of course, we know she is, the sun has risen again today. We dive into her voice, wrapped in the softest of reverbs as she hits a high note and reaches the peak of the tune. "I'm waving, smiling, [...] alive and dying," she sings to us. So are we, Angel. So are we. Photo by Kylie Coutts.
—
Mikhal Weiner
on September 1, 2020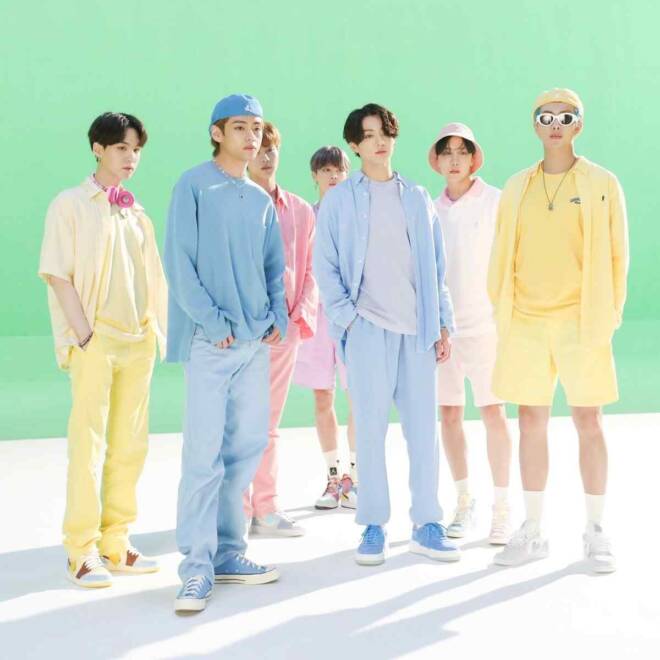 BTS - Dynamite
---
K-pop sensations BTS revive our spirits on "Dynamite," a glimmering disco-inspired pop gem made to uplift us amidst a desolate 2020. The pandemic forced the group to postpone their world stadium tour for which I've chosen to hold my ticket, whenever the rescheduled date may be. It left the seven of them feeling, according to Jimin, as though "we lost everything that we were doing and what we could be doing." Optimism and empathy are common threads throughout their music, making it no surprise to hear that while people have been discouraged and scared, said SUGA, "We thought, 'What if we release a track with a bright, positive message?'" The result is "Dynamite," which RM calls a "positive explosion"; it inspires effortlessly, not only in its infectious beat but also from the way Jungkook starts his day with an easy task: "Cup of milk / Let's rock and roll." It's a simple objective as put by Jungkook: "We receive a lot of energy from other people, and we believe we exist to give it back."
"'Dynamite' is for everybody," said V. "It's about confidence and having fun." The note on confidence takes on added meaning when considering their decision to do a song entirely in English, despite not being fluent in the language. Jin stated, "It was a challenge but it was also really fun... The English lyrics on the demo seemed just right so we decided to give it a go, and we are glad we did." There lies a message of empowerment for Asian folks like myself who have not only experienced pandemic-induced racism, but seen our family and friends be criticized for their accents—the song may be in English, but was recorded with confidence and pride. 
Amassing over 205 million views at the time of writing, the accompanying record-breaking music video transports us to a retro dreamland spanning from the flare-jeaned '70s to '90s hip hop moods. SUGA's TuneSquad jersey prompted me to text my little brother to check if we still have our Space Jam VHS in the shed.  As j-hope referred to music as "one of our ways of healing" in this time, they've been at work on a new record that we can expect to hear before the year's end. As BTS have undoubtedly been a light for me in quarantine, the album is sure to aid in bringing my own 2020 to a gratifying close.
—
Ysabella Monton
on September 1, 2020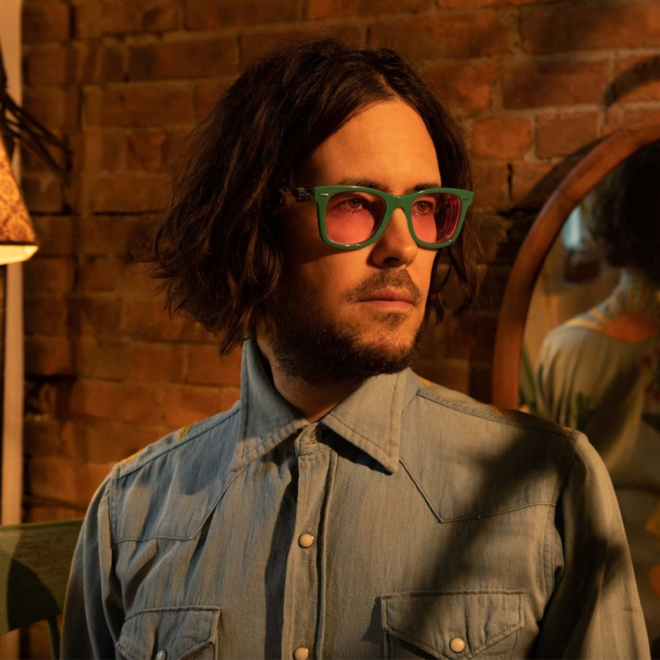 Elvis Perkins - See Through
---
Elvis Perkins' latest single, "See Through," is a comforting slow burn fitting for a summer such as this one. Perkins' smooth croon guides his introspective lyrics along as a warm orchestration of horns and strings create an ambience reminiscent of his early work. 

"See Through" finds Perkins reminding himself of better days to come, hopeful and confident of the healing qualities of music itself. "Leave me alone with my headphones / I'll be alright / I'll leave you alone with your headphones / we'll be just fine," Perkins warbles. The Sam Cohen-produced track is the third single off the upcoming album Creation Myths, out October 2 via MIR/Petaluma. Photo by Ebru Yildiz.
—
Jonah Minnihan
on September 1, 2020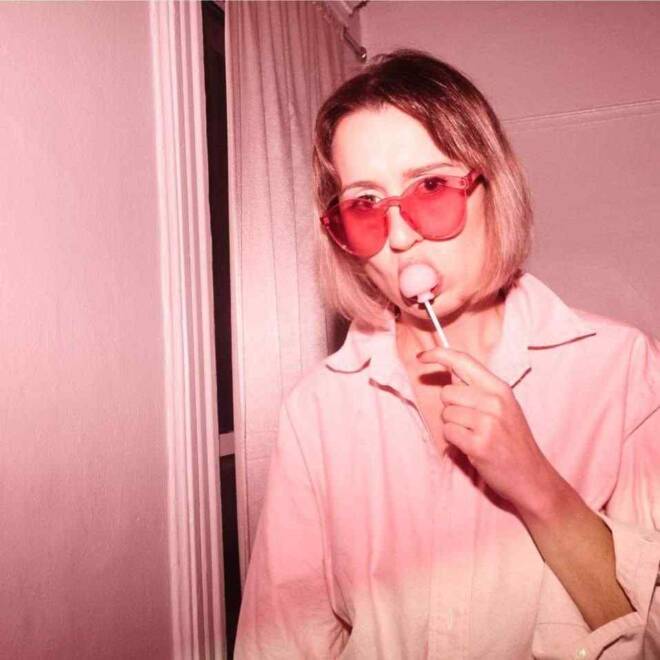 Extra Special - True Fear
---
Amelia Bushell is what one might call ubiquitous or ever-present in the Brooklyn music scene. From her work in Belle Mare, a lustrous pop project, to Grim Streaker, her punk band, Bushell is a wealth of musical knowledge and flexibility. In her newest endeavor, her debut solo project by the name of Extra Special, she draws from her extensive experience with music and creates an entrancing, euphonious new universe of a project that focuses more solely on her. "True Fear" effectively encapsulates the concept of the sublime: drawing in, even when the fear is there. Photo by Michelle LoBianco.
—
Laney Esper
on August 31, 2020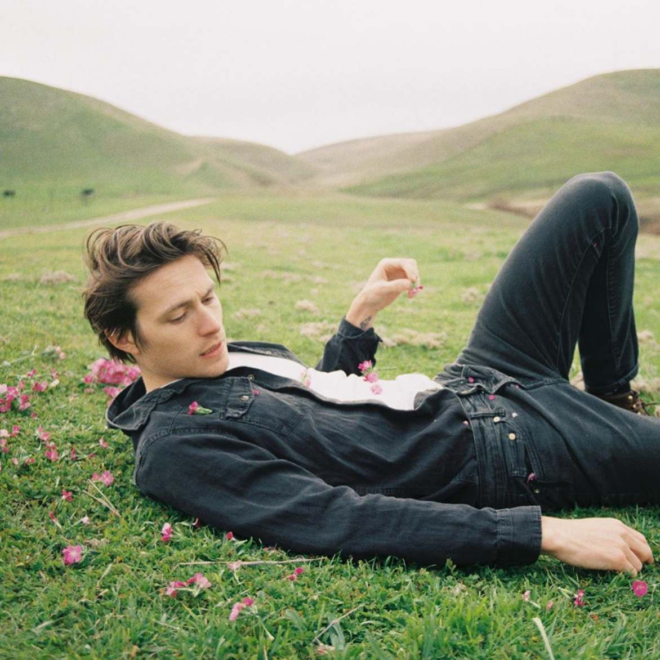 Joshua Speers - Other People
---
Sometimes songs come along that feel so familiar it's almost as if I wrote them in a past life. When I first heard Joshua Speers's newest single "Other People," I listened to it on repeat trying to identify why, "I live in other people's homes / doing dishes writing other people's songs / I cover my ears from other people's moans / but never me" put a lump in my throat each time. It starts with soft reverb-laden guitar and Speers's sweet and warm voice before building gradually to a soaring second chorus. Speers has a knack for writing songs that feel universal yet personal, which he showcased brilliantly in his first EP, and continues to do so with his newest offering. The production is measured but noticeable—giving the folk-rock track a nice pop polish. It reminded me of a poem I wrote back when I was subletting a friend's room in an unfamiliar city: 
The window faces a brick wall
I get one beam of sunlight a day
From 10 to 11
Sometimes shorter
I lay on the floor
My eyes in it
Getting my daily recommended 30 minutes
Of vitamin D
Maybe I will go outside
Maybe I will sit amongst my things
Scattered in and around his
I live in a puzzle of
What is mine and what is not
Constantly shifting
Organizing
Tucking in and away
Myself and my things
I am learning to take up space
Make noise
Stop apologizing for just being
Bit by bit I let myself be seen
Heard
Felt
As I sit in the sunlight
Building up energy

—
Corey Bates
on August 31, 2020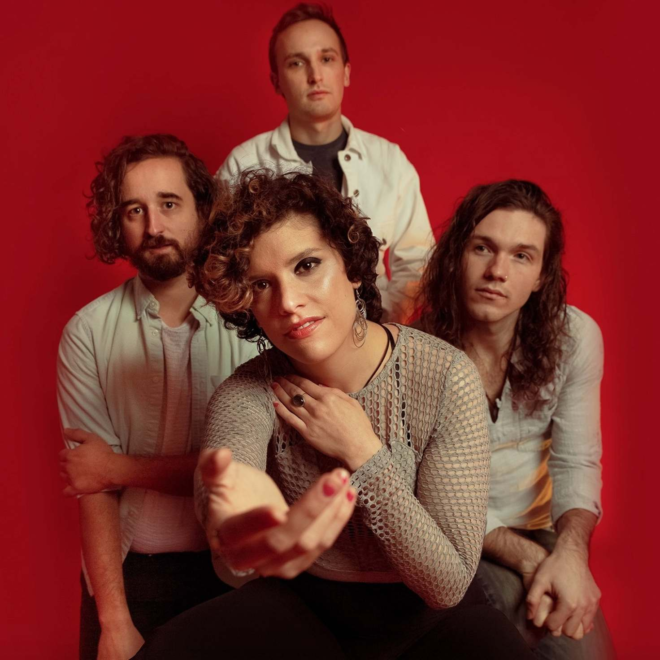 Antonioni - Mary Bell
---
Grief has many different facets. Some are subdued, almost gentle numbness. Others are all-consuming and intense. "Mary Bell" by Antonioni tastefully, and effortlessly, walks the line between the two. Verses oscillate between warm, barely tamed anger and the almost satisfying snap and snarl of unbridled, grief-driven resentment. One minute, you're shaken up by a forefront drum kit and big bass sound as distorted guitars writhe and groan between lyrics. The next, the rhythm section eases off to reveal the delicate guitar melody underpinning the track. You never quite escape the drums though. They're always present, like an ever tell-tale heart, driving the track forward as the lyrics narrate a loose story of loss. Only it's not really about the loss itself; it's more about the inconsolable feeling in acute absence. Filled with feeling and delicious crunch, it's a track that won't let you go easy—in a good way. Photo by Rolando Robles.
—
Allison Hill
on August 31, 2020