Buzzing Daily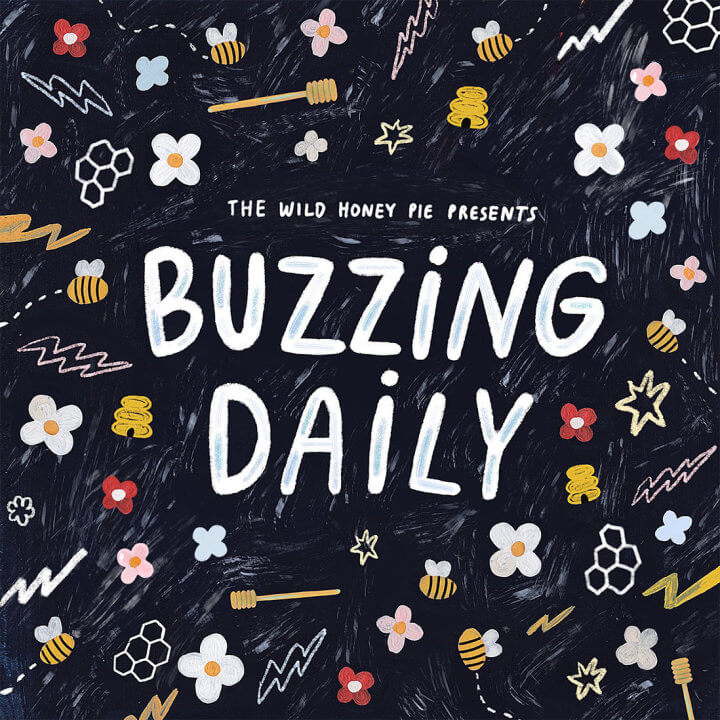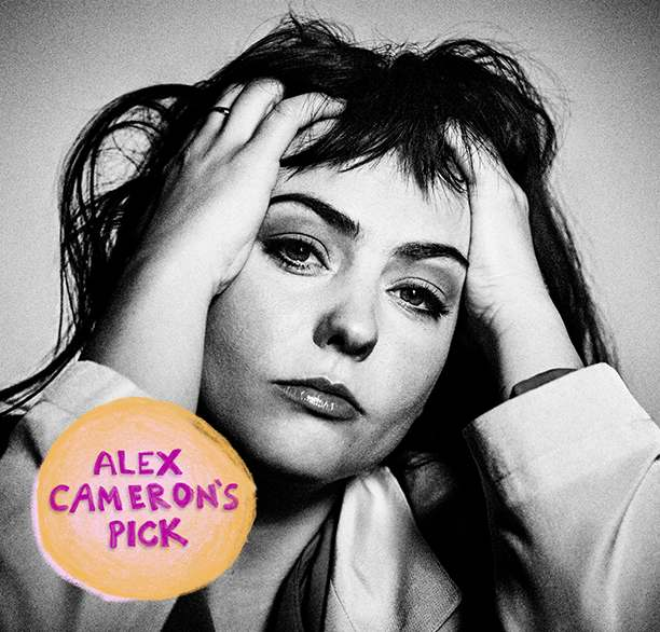 Angel Olsen - Whole New Mess
---
When I think of Angel I think of generosity. Here is a singer that is so divinely talented that her songs end up being an entire experience, so much more so than most other recordings out there. I feel lucky that she shares them publicly. When I'm feeling out of touch or wrapped up in my own shit, I listen to Angel's music and know that there is some kinda spirit that's much more powerful than me out there. — Alex Cameron
In 2017 Angel Olsen and Alex Cameron collaborated in a memorable duet titled "Stranger's Kiss (Duet with Angel Olsen)". In this big, bold, post-break-up anthem, Cameron and Olsen exchange perhaps some of the best romantic/resentful verses in Cameron's songbook. Photo by Kylie Coutts. 
—
Alejandro Veciana
on September 14, 2020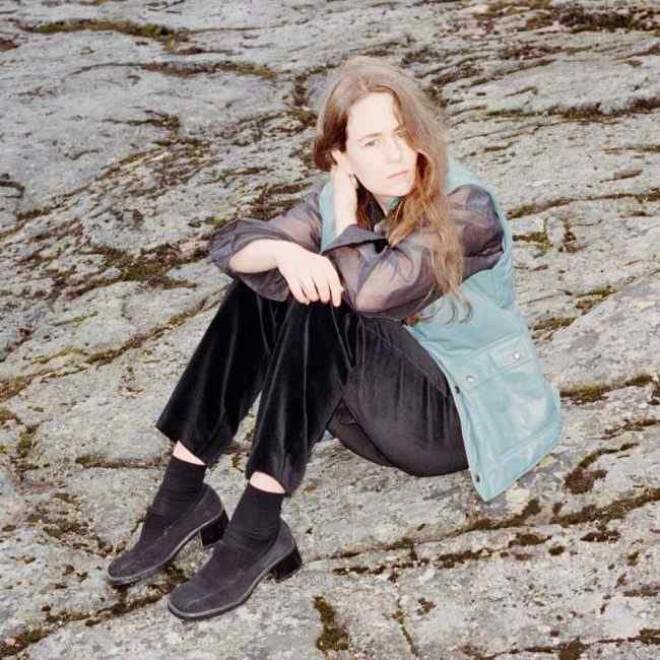 Alice Boman - Wake Me Up
---
After debuting her beautiful and heartbreaking album Dream On in January, Alice Boman is now back with a new single. And like her album debut, her latest track "Wake Me Up" balances light and darkness by contrasting a glowing, ethereal serenity against a deep and dark restlessness. The track builds on repetition: each time she sings "wake me up" she brings you in deeper and deeper into her dream/nightmare. Her heavenly voice is lifted by atmospheric synths that echo some of her Swedish dream-pop compatriots like Anna von Hausswolff or El Perro del Mar. "Tell me it's a bad dream," she sings over and over as if trying to comfort herself, "everything will be alright"—but will it? We are left somewhere in between solace and fear. "Wake Me Up" is a mesmerizing track with a beautiful simplicity. It's hard not to contextualize all new music coming out this summer with our current global predicament but this particular song seems to resonate louder, wishing it's all just one bad dream we can just wake up from. Photo by Märta Thisner.
—
Alejandro Veciana
on September 8, 2020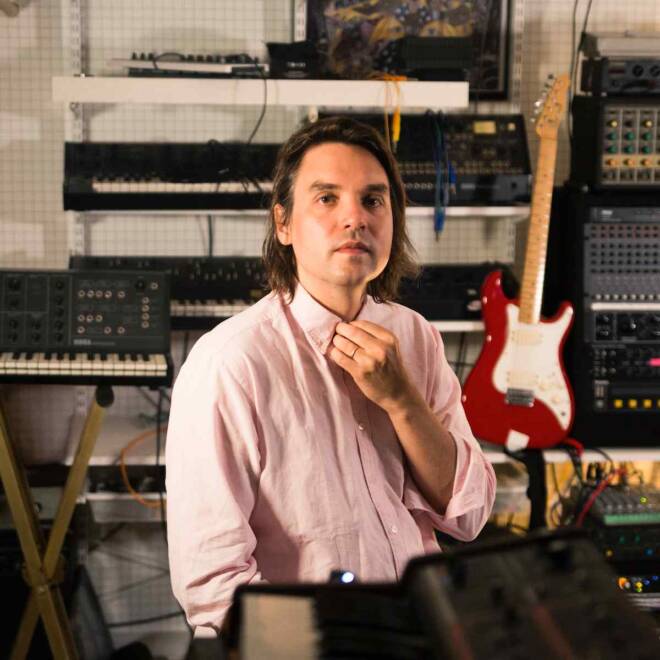 Will Butler - Close My Eyes
---
Arcade Fire's Will Butler has released the second single off his upcoming solo record, Generations. "Close My Eyes" grapples with the pain and hopelessness that fuel desire for a revolution. This soul-inspired, synth-y cruiser may sound lively, but Butler is shedding some warm lamplight on the reality of racism and collective trauma, and insinuates his need to stay in the backseat as a white male. The line "I've got to dance to keep from crying," nails this sentiment. The chorus is a much needed release, with stacked harmonies to match the upswing. 
Butler's jangly ballad digs into some Motown and also nods at early 2000's indie-pop. These inspirations, as we know, generate a heart-swell that Butler knew was important to lend—leaving the listener feeling heavy with the reminder of today's realities, but also appreciative of what we have to get us through. The rest of Generations drops on September 25, where more of these themes are sure to emerge. Photo by Will Butler.
—
Alex Stills
on September 8, 2020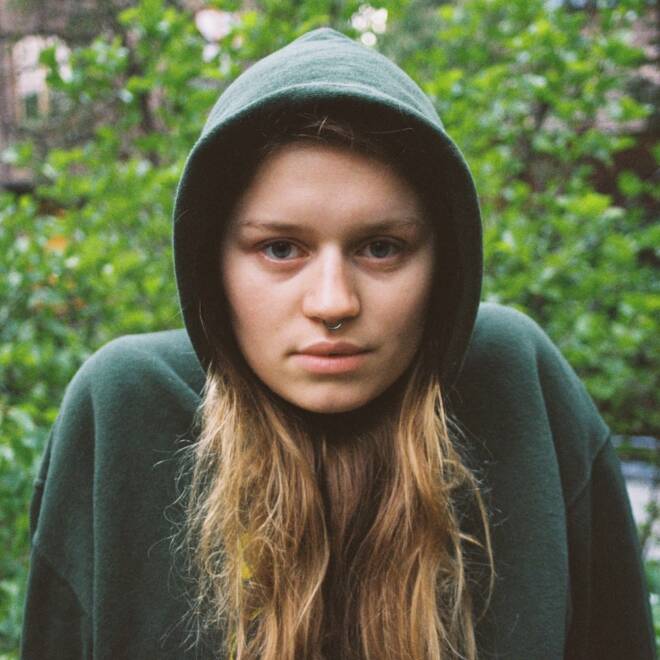 girl in red - rue
---
girl in red's new single "rue" is a haunting, emotional track, obviously inspired by the HBO show Euphoria both sonically and lyrically. From the start, the pounding drums and reverb-drenched instrumentals recall the dark nights and neon dreamscapes depicted in the series. The lyrics describe a relationship in which her mental health issues have made things hard on her partner, taking a toll on the relationship—similar to the dynamic between Rue and Jules shown in Euphoria. She describes crippling depression in the lines, "I hate the way my brain is wired / Can't trust my mind, it's such a liar / Believe me when I say / I can't carry the weight." Despite her struggles, though, it becomes obvious throughout the song that she wants desperately to save the relationship, repeating "I will make it work" in the bridge like a mantra, almost as if her saying it enough times will make it come true. "rue" is an emotionally impactful, atmospheric track with a booming, catchy chorus that will not be leaving your mind anytime soon. Listen to "rue" wherever you stream. Photo by Isak Jenssen.
—
Paige Shannon
on September 4, 2020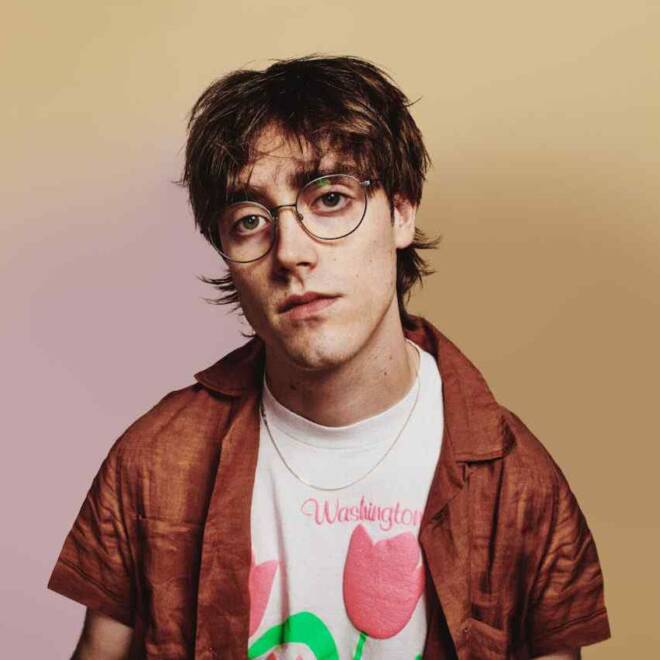 Lupin - May
---
Ahead of the release of his first solo project under the name of Lupin, Hippo Campus's vocalist and guitarist Jake Luppen presents track "May". The single is a delightfully chaotic introduction to him as Lupin, even for the fans who were already used to him as Jake. An honest reflection on his relationship at the time, May's lyrics might remind you of the feeling of the passage of time this year: "It lasted longer than you had expected / (Oh May) But shorter than I thought it'd be." The daze of the energetic beat or the heightened vocals only corroborates the idea of ever-so-reluctantly letting go of a connection with someone. While his writing on Hippo Campus had the mixed energy of a crew of artists, Lupin's self titled debut album is set to be a deeper dive into him as a whole—his story, his ups and downs, his most profound fears, the mark he is leaving in the world. The album's release is set for October 9.
—
Giulia Santana
on September 4, 2020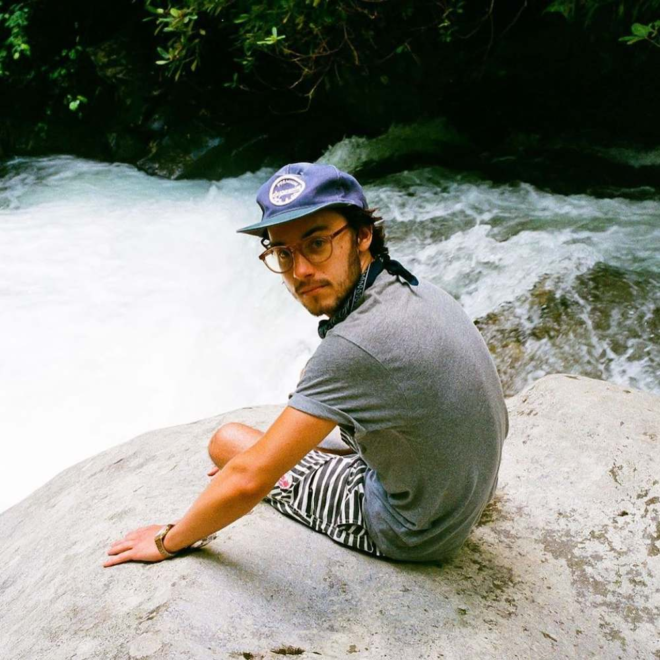 Miles Mackenzie - West Coast Gold
---
Miles Mackenzie's debut single, "West Coast Gold," is a quarantine-released song for all the summers-that-could-be, or the ones that have been warmly tucked into memory; summers where we are safe and free to sprint, barefoot in the sand, toward towering teal waves. Sunshine emanates from the track within the first few seconds, luring in the listener with soft-sparkling chimes and visions of an ocean breeze as a 1970s-inspired bassline comes into frame. Bending surf-rock guitar riffs pair seamlessly with Mackenzie's soaring falsetto and catchy background vocals that will have you singing "ba-ba-ba" after first listen. Entirely self-performed and mixed, Mackenzie's debut could sit comfortably in the same indie-folk groove as artists like Dr. Dog, Fruit Bats, and Father John Misty. But on the bridge and drum breakdown, one can just as easily identify an undeniably classic influence, akin to legends like The Beatles and The Kinks. This golden formula tells us that, while the long days of summer may be fleeting, it's clear that Mackenzie is just getting started. Photo by Alec Basse.
—
Heddy Edwards
on September 4, 2020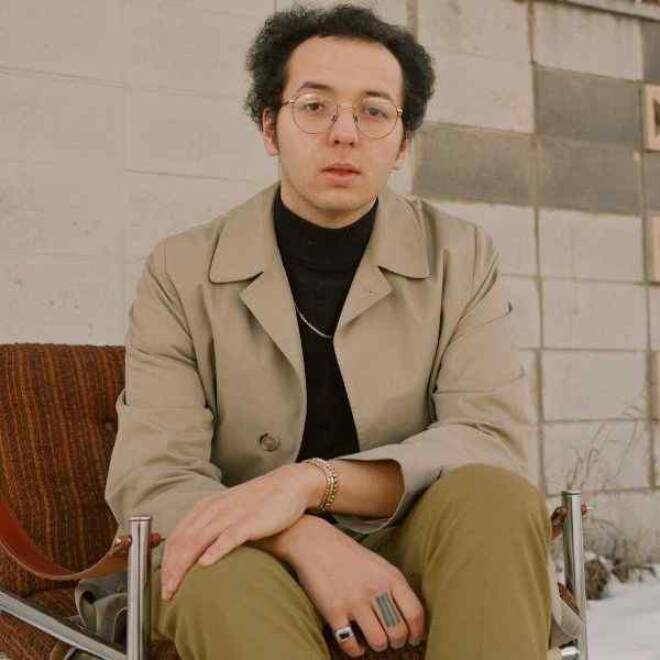 Aladean Kheroufi - Good
---
Aladean Kheroufi's track "Good" off of his latest EP Beauty Beyond Grief is aptly named. It is just that: good. Very good, in fact. The Algerian-Canadian singer/songwriter brings many different vibes to life in his soft and groovy style. Impeccable rhythm and lo-fi vocals build a retro aura about his work, an aesthetic reflected in his EP cover art that evokes indie records of the 60s and 70s. One could simply leave Kheroufi's track on repeat and let the cool sounds wash over them as one play fades easily into the next. As he builds a beautiful synthesis of instruments that flow past each other with ease, his talent shines through every word he sings. Photo by K. Chrapko.
—
Ben Burke
on September 4, 2020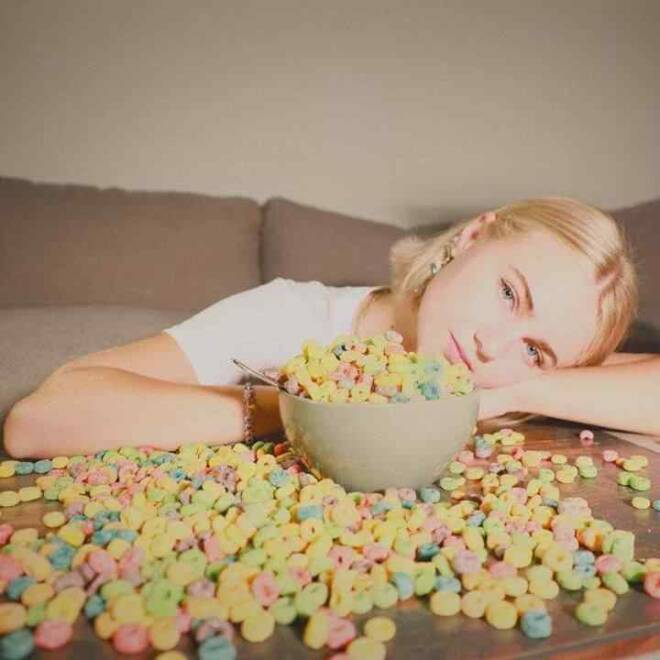 Claire Rosinkranz - Backyard Boy
---
Up-and-comer Claire Rosinkranz is cutting her teeth in the indie-pop scene by the best means possible: virally trending on TikTok. If your guilty pleasure is perusing the popular app, then you've definitely heard "Backyard Boy": a sweet, sun-soaked summer track that you'll want to stream again and again. The track is an ode to budding love and embodies the euphoria, nervousness and all-around excitement of meeting someone new. While Rosinkranz is still developing her discography, her small EP, Beverly Hills Boyfriend, is a great introduction to her spunky, light pop sound and a great launch pad for what is sure to be a promising career. Check out "Backyard Boy" wherever you stream, or just listen up the next time you're on your FYP. 
—
Hannah Lupas
on September 3, 2020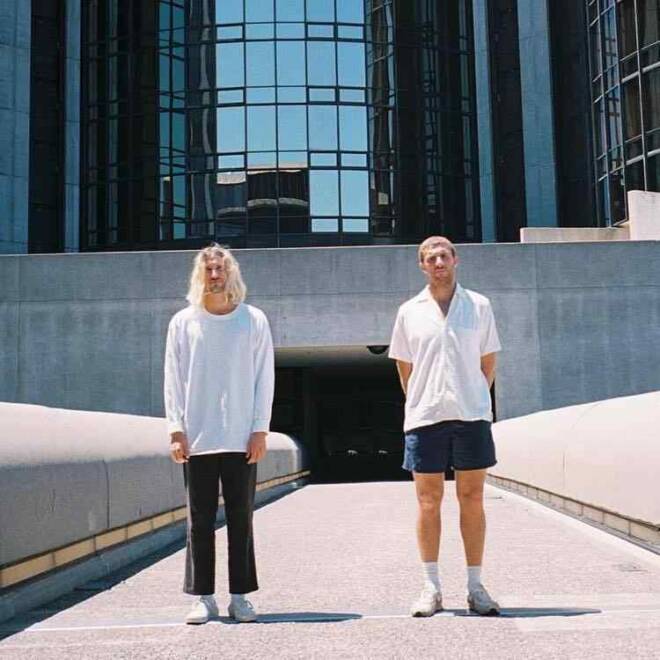 Neil Frances - Tuesday
---
It almost goes without saying the concept of time in the year of our lord 2020 has all but completely disappeared, and while the concept of stalled time is present in Neil Frances' track "Tuesday," the feeling is more on the side of timelessness. "Tuesday" begins with a jolt, propelling the listener outside of their personal 2020-inspired brain fog, right back into the beloved club scene of the 1990s. Crashing cymbals carry the song, inviting the listener to engage in a light and fun chair-swivel dance, but inside the listener's head, they're grooving contently in an era where it was not only safe to go out on a Tuesday, it was common not to give the idea a second thought.
The Los Angeles duo seem "in" on the idea of creating a timeless throwback anthem where the listener spends the quickest three and a half minutes on a hip-shaking journey into yesteryear. They invite us to forget everything which may be ailing us, with the opening lyrics "There's no good or bad with what we have / don't you know?" It's clear the feeling on the agenda for "Tuesday" is nothing short of good one; the duo's music video for the track exclusively features dogs riding in the car with their heads blissfully hanging out the window, a sweet and calming backdrop for a song which details the collective confusion over the lost sense of time, but frequently reminds us it is built on the ever-present reminder there is still positivity in the world.
—
Taylor Hodgkins
on September 3, 2020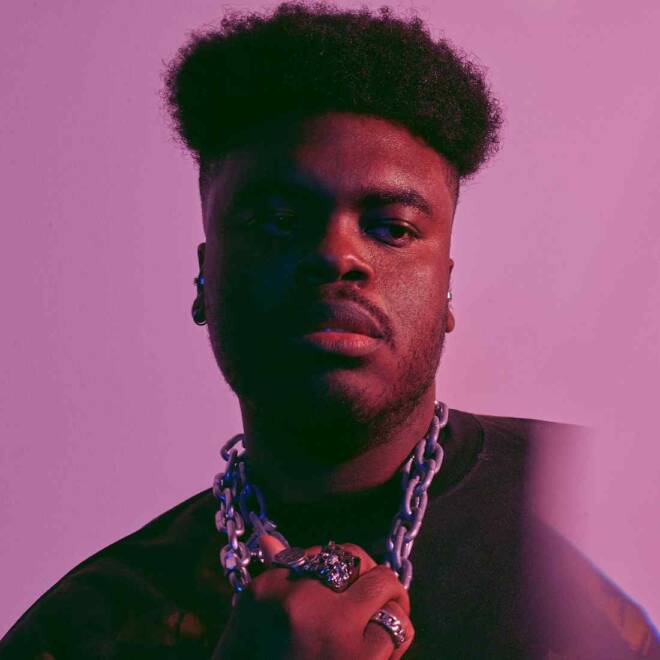 Tedy - Boys Don't Cry
---
Montreal-based alternative pop artist Tedy grapples with toxic masculinity, trauma and vulnerability in his single "Boys Don't Cry." Tedy tells the tale of always having your guard up, never showing weakness, only to realize your vulnerability's strength. The Haiti native's smooth and soulful vocals are soaked in hopelessness at the start of the track, diving into feelings of fear and sadness. This is especially present in lyrics like, "I ripped my heart and buried it, there's no need for it no more," and "cause boys don't cry, so don't let them see." As the music builds into swell full of 808s, synths and infectious guitar lines in the bridge and the final chorus, Tedy urges listeners to "try and feel something" and move to a place of acceptance and empowerment. Photo by Mathew Guido.
—
Alessandra Rincon
on September 3, 2020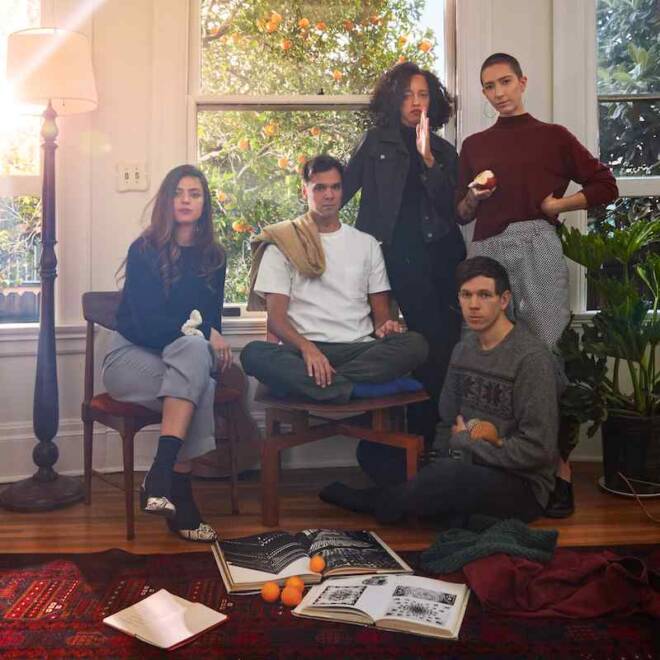 Dirty Projectors - Holy Mackerel
---
Dirty Projectors' latest, "Holy Mackerel," welcomes David Longstreth back into the spotlight after a wonderful string of releases had bandmates Maia Friedman and Felicia Douglass blessing the mic with two EPs: the beautifully poignant Windows Open and the joyous Flight Tower, respectively. "Holy Mackerel" will be featured in their third EP release this summer, Super João (out September 4), and this time will have Longstreth on lead vocals.  
According to the band's social media, the song's title comes from a story about Longstreth's partner, who supposedly at only ten months old exclaimed, 'ho maaco!' while observing a hippopotamus at a zoo. The story claims that those were her very first words—a cute backstory that adds on to the already personal and intimate songwriting, where the idiomatic expression takes on a new and romantic dimension. There is a soft, genuine tenderness in Longstreth's vocals. The song floats away on a cloud of cool and breezy bossa nova rhythm patterns. Longstreth plucks on nylon strings with ease, but behind an apparent simplicity lies the band's signature idiosyncrasies.  
The ongoing release of their five-part EP series this summer has reminded us of the band's incredible ability to keep itself constantly new, fresh and relevant—this time, allowing us to take turns getting to know each band member a little better, all while we continue to watch David Longstreth slowly turn into David Byrne. Photo by Jason Frank Rothenberg.
—
Alejandro Veciana
on September 2, 2020