Buzzing Daily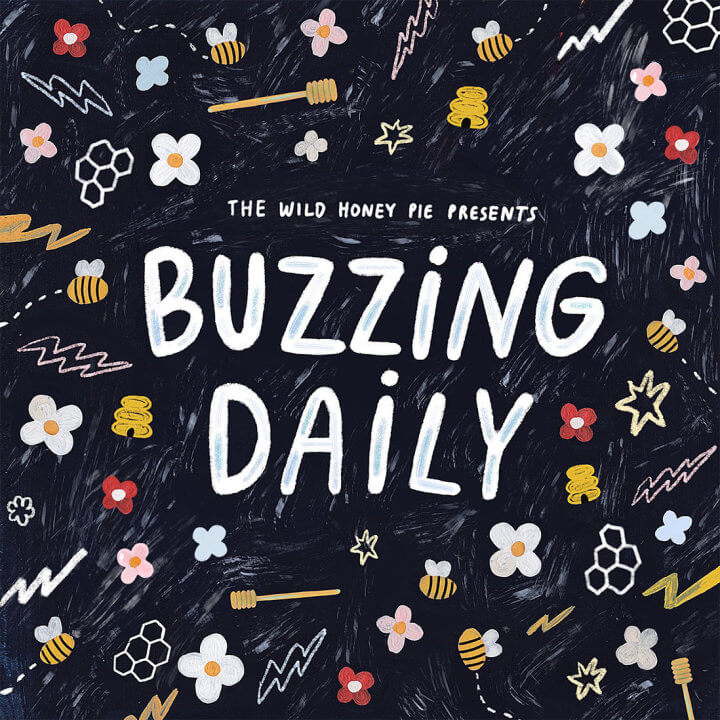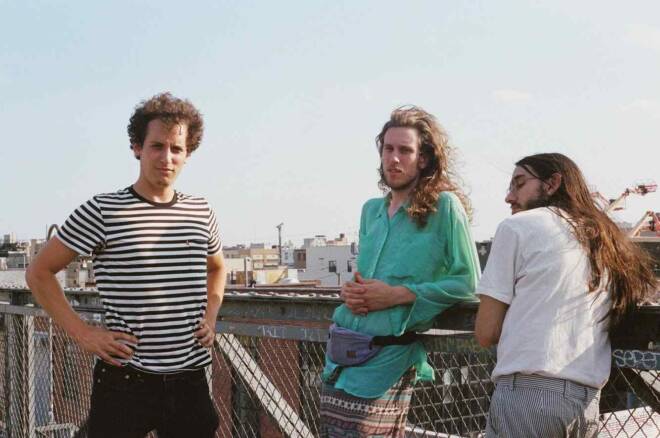 Ackerman - A Day At The Beach
---
Ackerman's "A Day at the Beach" follows "84 Palms," their first trippy, Animal Collective-inspired single from their upcoming EP, A Million Sunflowers, due out November 1. The Brooklyn trio started out as the solo USB-microphone recording project of singer Jordan McAfee-Hahn, but the "yummy collaborative effort" has evolved to include over a dozen members. That sort of sprawl is present in everything they touch—"A Day at the Beach" is a six-minute song, more than half of which is instrumental, taking its sweet time with an echoing guitar solo. On "A Day at the Beach," the band concerns itself primarily with the feeling they evoke. When Bernardo Ochoa sings the opening lyrics, "Come sink / To the sea / It's so sweet," he sounds like a siren, beckoning the listener to join him, to float endlessly away. In the lead-up to the release of "A Day at the Beach," Ackerman has been teasing the song with photographs of band members on beaches, accompanied by the song's other terse lyrics: "The sun / Over me / And the beach," or "My toes / Are sandy, yeah." Sprawling, moody, and self-aware.
—
Daniel Shanker
on September 27, 2019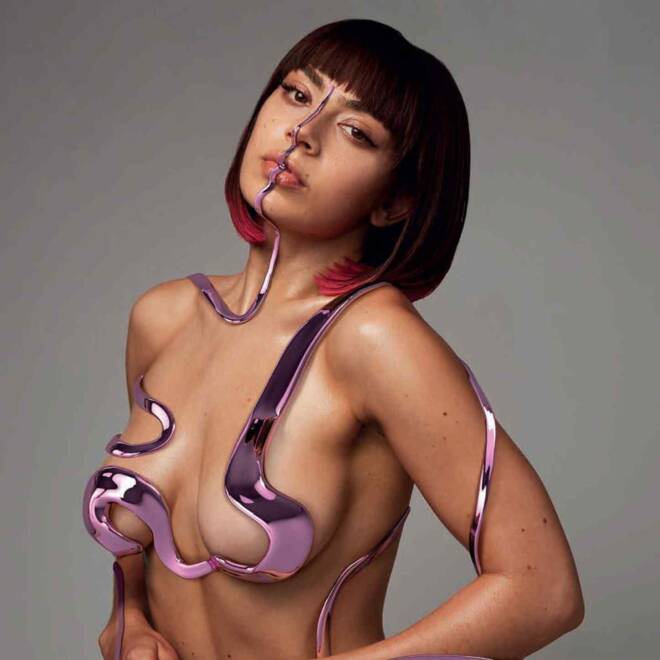 Charli XCX - Official
---
While known for her futuristic production and stories of extravagant parties, British pop aficionado Charli XCX reaches new heights on "Official," a love letter to the person you're with when the party's over. She seems embarrassed to broach the idea of going official, toeing the line of hope and fear. "Look at us, isn't it obvious?" she asks: though she shouldn't have to, for someone as bold and brash as Charli, showing her emotional side is a terrifying concept. "Is it so dangerous? Is it so complicated?" Simple keys and a luminescent synth build in the chorus put her fragile vocals at the forefront, with the touch of autotune acting as a final barrier to protect her from feeling fully exposed. The song's earnest bridge is its highlight, as she insists, "Maybe the sky might not always be blue / All of my wishes will never come true / It doesn't matter 'cause I'm here with you." Long-time collaborator A.G. Cook pushed to have it on her new record—Charli assumed people would hate it and that they'd be like, 'Why is she doing that?'" While it seemed Charli XCX could only shake up pop conventions by getting weirder, stripping things back turned out to be the most gratifying surprise of all.
—
Ysabella Monton
on September 19, 2019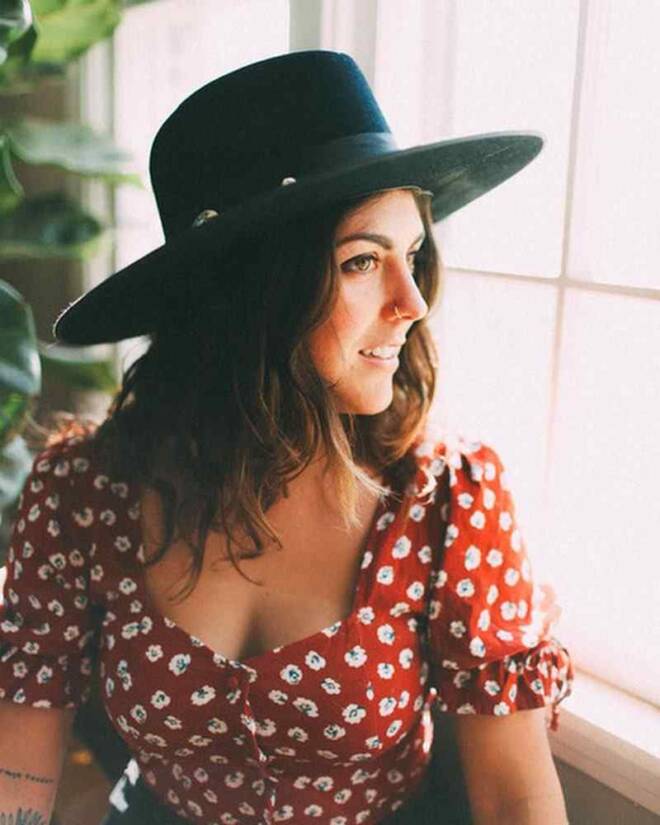 Bad Daughter - I'm Too Much
---
Florida native Sierra Kay, known for her previous work in bands like Neaux and VersaEmerge, has spent the last few years on a quest for self-exploration. During her travels from NYC to Tennessee, Sierra has been creating a collection of hyper-personal songs about the inevitable heartaches of being a restless and rowdy woman who won't settle down. These songs have morphed into Sierra's new project, Bad Daughter. The band's first single, the free-spirited and bittersweet "I'm Too Much" offers a glimpse at what this new endeavor will bring. The song toes the line between dreamy Americana and earthy folk with Sierra's crystalline vocals and earnest, self-deprecating lyrics front and center. With one foot planted in the realm of indie rock and the other in the world of alt-country, Bad Daughter should be on everyone's radar this coming year.
—
Alessandra Rincon
on September 19, 2019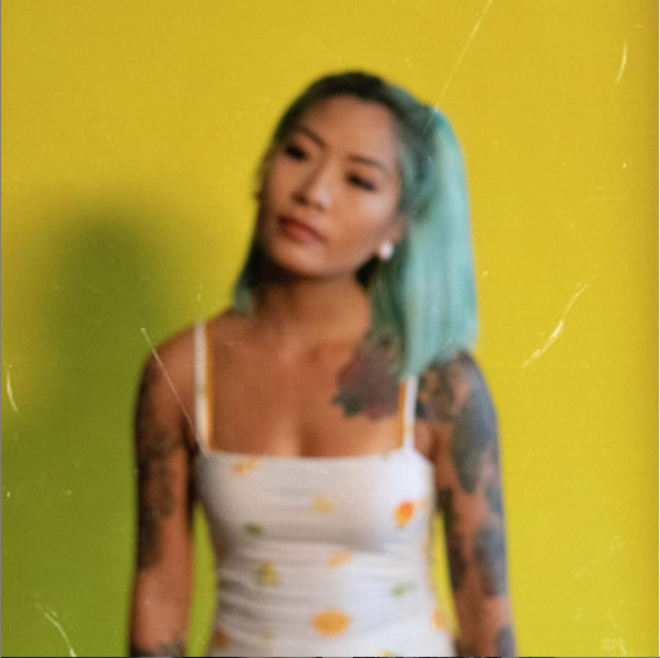 Frames - House Show
---
"House Show' by Frames is meant for windows-down, hair-blowing driving. A bubble gum beat perfectly complements her soft, poppy voice. Underneath the lovely vocals, understated but powerful guitar strums lead the song along. Though maintaining the same love-stricken lyrics, Frames's most recent release has a more upbeat, bubbly vibe than her past songs. Her most recent of just three songs, "House Show" is crazy catchy. Having recently joined Philly independent label Know Hope Records, we can expect—and desperately hope—for more releases.
—
Caroline Peacock
on September 18, 2019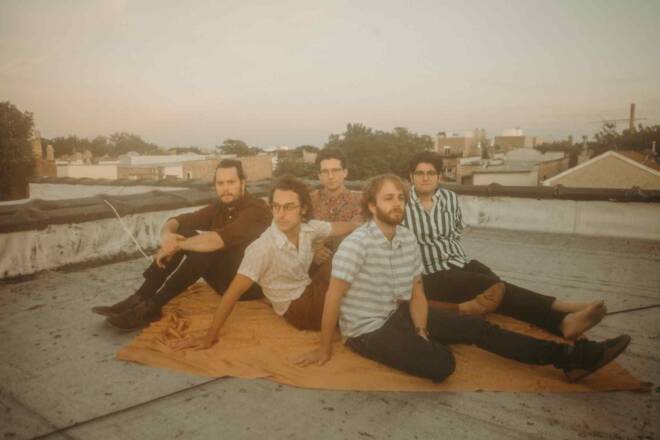 The Evening Attraction - Something Bout It
---
Chicago rock band, The Evening Attraction dropped a timeless tune influenced by the classic ballads of Jeff Lynne and Roy Orbison. "It's hidden in the details of the universe / I read it in the story of a lovers curse / Your beauty is the magic of a God's design / Spend a million years just trying to make you mine". It's often hard to explain the powerful love you feel for another person. This is the story that inspired vocalist, Miles Malin's croons in "Something Bout It". Beyond the romance, the single features memorable harmonies, an irresistibly groovy bassline and a majestic string section from Ohmme's Macie Stewart. This the best yet from The Evening Attraction.
—
Sophia Theofanos
on September 18, 2019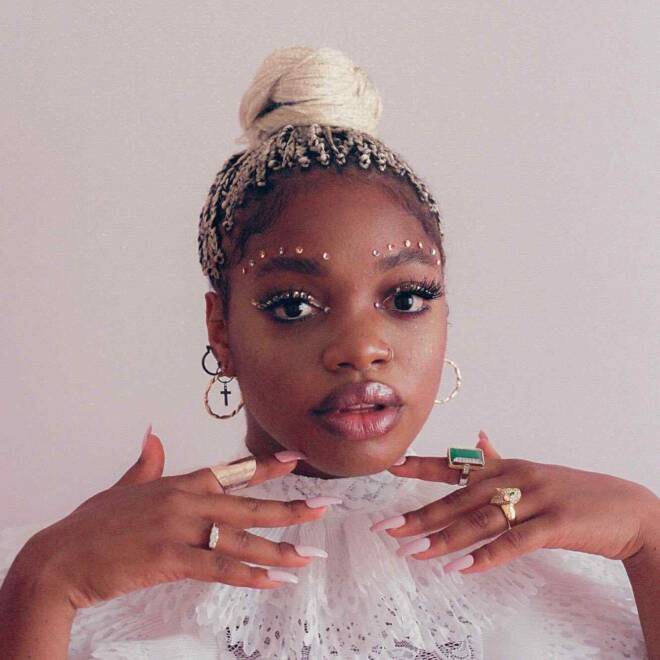 Murielle - Felt Cute (Might Delete Later)
---
NYC-based singer-songwriter Murielle is choosing to put herself first with "Felt Cute (Might Delete Later)," a self-love hymn she describes as her "reclamation." By invoking a meme in the title typically used to shame confident women on social media, Murielle reclaims the joke for herself, shattering the notion that women should be humble or coy about their looks. Featuring cadenced production by Swami Sound, the track fuses world music with pop-R&B synths and atmospheric elements, such as birds chirping to mimic the start of a new day, one that has her "feeling some type of way." Ambient harmonies further the anthemic quality of the song, as she makes a simple, yet revolutionary choice to "give her [ego] a twirl" even if she "didn't get laid / No, I didn't get paid." The music video features Murielle in various rooms of an empty building with a group of double-duty background dancers and admirers. The satisfaction of asserting her confidence, "Something that I worked for," is a feeling well-earned.
—
Ysabella Monton
on September 18, 2019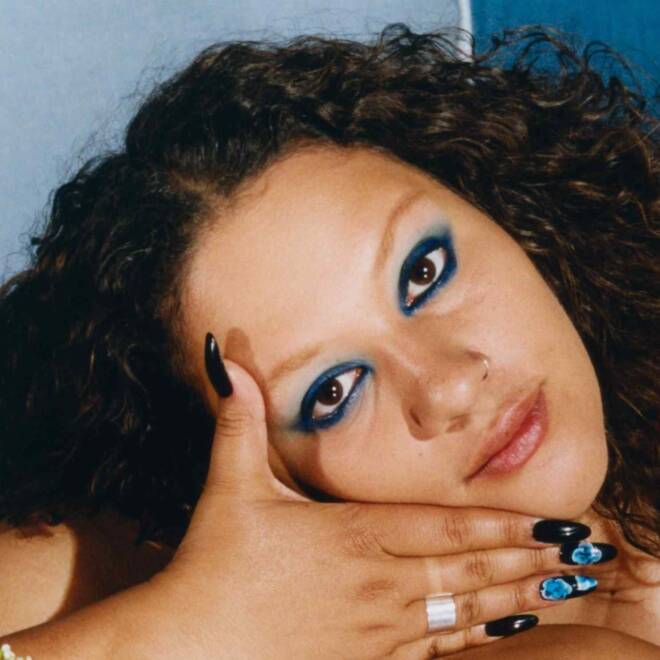 Babeheaven - It Nan
---
"It Nan" is the latest single from the London group Babeheaven. The dreamy guitar intro is immediately transcendent. "It Nan" tells a story before we even hear the lyrics. "Every time I look a little deeper / five feet down I follow you," the tone to Nancy Andersen's vocal is slightly haunting, reminiscent of an old soul like Billie Holiday. The most unexpected yet somewhat nostalgic aspect of the track is the percussive beat that drops a quarter way through the song. It is the union of all of these elements that makes the sound of Babeheaven uniquely their own.
—
Sophia Theofanos
on September 17, 2019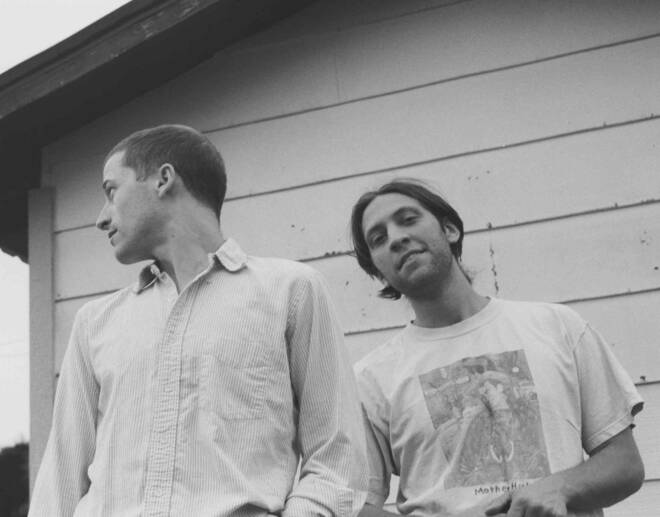 Hovvdy - Ruin (my ride)
---
Charlie Martin and Will Taylor both started out their musical journeys as drummers, but the hushed sound they have developed as the principal songwriters of Hovvdy show no trace of the speed, aggression or volume one might expect from clashing percussionists. Sometimes described as "pillowcore," their tour with an artist like Lomelda makes perfect sense. It's not so much mood music as it is moody music. "Ruin (my ride)" is Hovvdy's second single from their upcoming album, Heavy Lifter, and it "explores the often complicated nature of social and professional rejection, and aims to celebrate the power in genuine connection." But, like all or at least almost all of Hovvdy's music, "Ruin (my ride)" inevitably has the primary or at least secondary or at the very least tertiary effect of capturing an overwhelming wave of nostalgia. The tape recorder fuzz, the gentle acoustic strumming, the simple drum loops, and the sound of the vocals like they were processed through an iPhone microphone (a tactic they actually employed until recently, when the quality of their production caught up with the quality of their stellar songwriting) all sound like the ache of a yearning for something long gone or never experienced.
—
Daniel Shanker
on September 17, 2019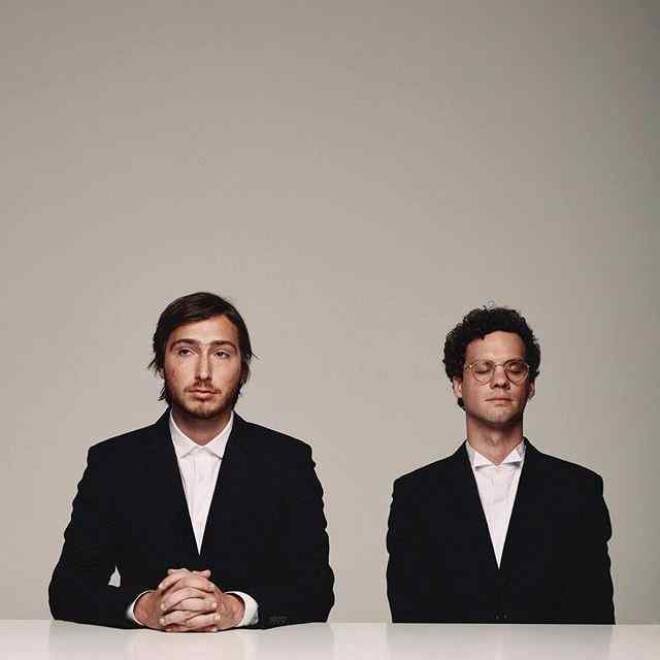 Whitney - Forever Turned Around
---
"Forever Turned Around," the closing track on Whitney's sophomore album of the same name, is the worthy culmination of three years and ten soft, shimmering rock songs. Vivid sounds are weaved through a vast, emotional arrangement; listening with your eyes closed is like watching the sunset eke out the last of its golden rays before it disappears over the horizon. A little psych-rock, a little bit of jazz, and Whitney's impressive orchestral arrangements create an unmatched, genre-defying listening experience bathed in warmth. Muffled percussion and uplifting classical piano evoke a swaying beat as familiar as a cozy, lo-fi campfire croon. Horns with bellows as soft as sunbeams and gorgeous, surprising strings give the song its golden hour glow. The true emotional girth of "Forever Turned Around" however, lies not in the grandeur of its arrangement, but the places where it strategically stays soft. This is reflected in the lyrics, which are grippingly introspective: "Has your heart grown heavy by now? / Cause mine's already on the ground / Spent a long cold winter thinking about / The way forever turned around." The wispy, lovelorn vocal sweeps over the instrumentation as a reflection on growth and the inevitable impermanence of forever, and it never builds. As reliably pleasing as the band itself, "Forever Turned Around" is a swoon-worthy track you can listen to again and again.
—
Britnee Meiser
on September 16, 2019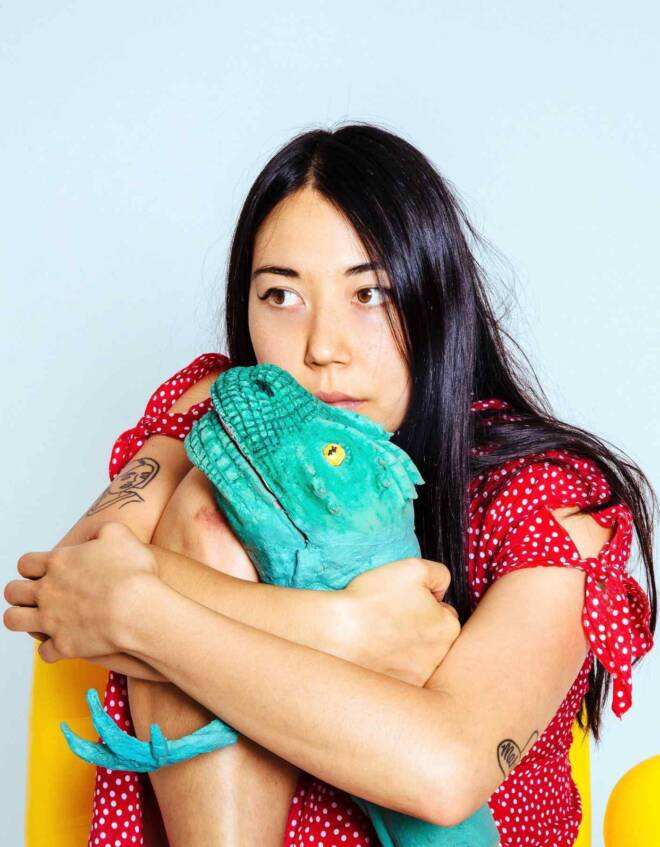 SASAMI - Take Care
---
Sasami Ashworth is a self-proclaimed "all-around musical badass" and we agree. A well-worn veteran (playing with the likes of Cherry Glazerr, Japanese Breakfast and Blondie) with mad music knowledge and education to boot, SASAMI is a tour de force with a resume so stacked you'll want to shut up and listen. Her aesthetic bolsters a brand consistent to her musical style: hip and colorful with a splash of grunge. SASAMI's most recent single, "Take Care" seems to reverberate this attitude: the song's voice is honest and extremely alt-rock. The synth echo in the intro and the guitar chords feel reminiscent of Soccer Mommy and an earlier Tame Impala. However, the airy yet poignant background vocals are what truly make the track stand out—generating the emotionalism of the song against an otherwise choreographed and steady melody. SASAMI recently teamed up with other indie-rock doyennes including Snail Mail and Slut Island, so if you need me I'll be stalking all of them on social media for the next few days and binge-listening to SASAMI's debut full-length LP.
—
Hannah Lupas
on September 16, 2019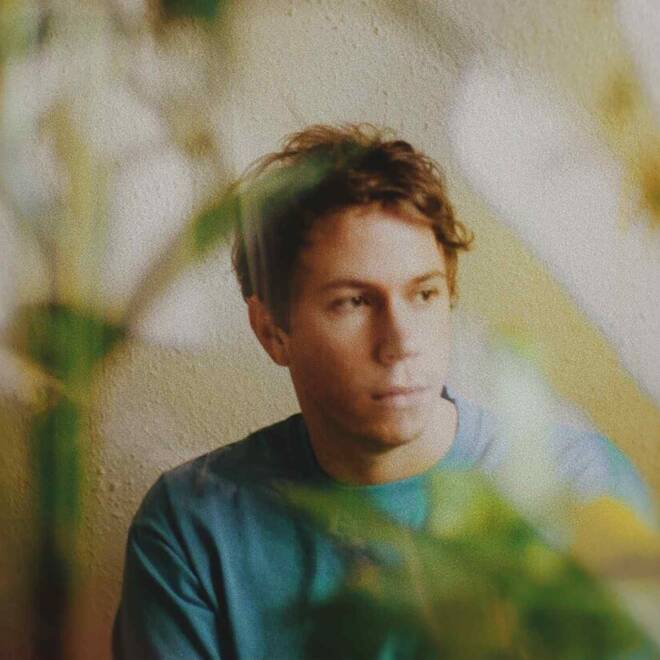 Simen Mitlid - Football
---
Folk and electronic: it sounds like a bizarre mix, but Simen Mitlid somehow pulls it off in his newest song, "Football." He combines dainty guitar plucks with a softly pulsing beat, mingling the two disparate sounds in a cohesive way. Layering his gentle voice over the mellow instrumentals, Mitlid creates something almost whimsical in his sound. It's truly a modern indie fairytale.
—
Caroline Peacock
on September 13, 2019