Buzzing Daily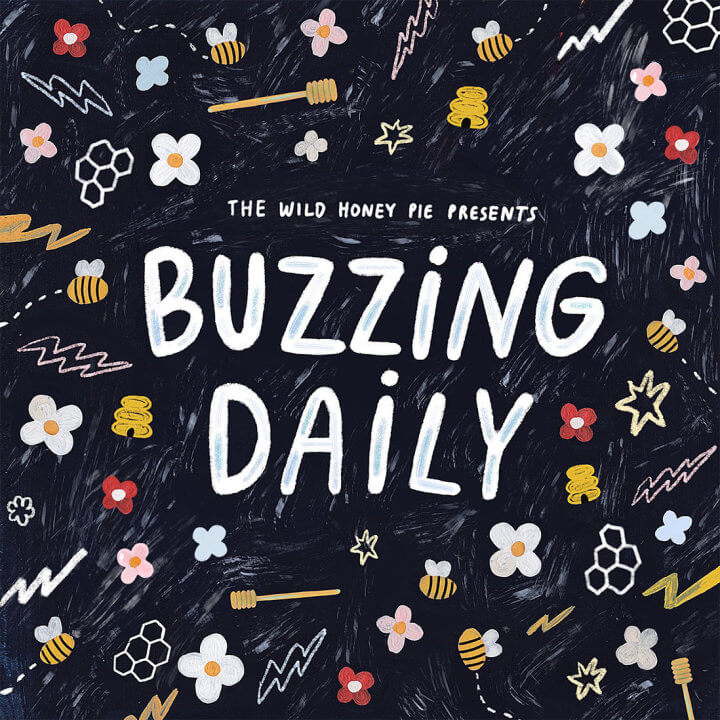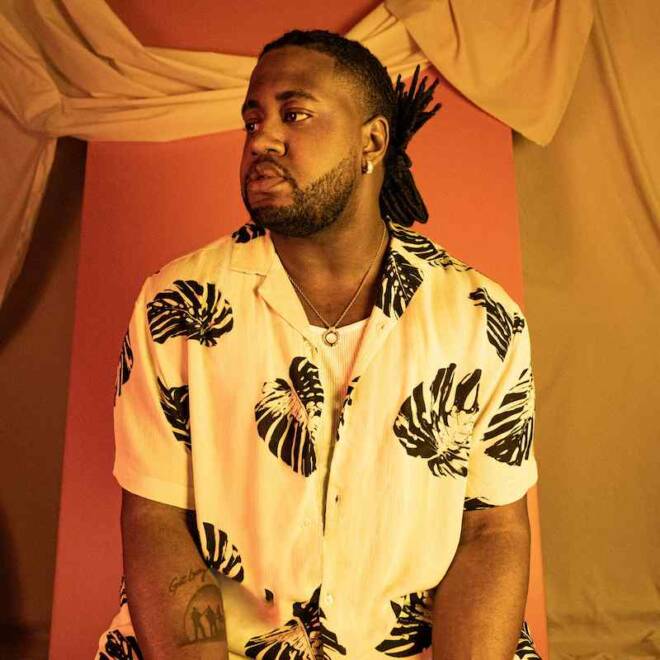 Xavier Omär - Like I Feel (feat. Mereba)
---
Every day contemporary music makes an ascension towards a production-led apex. The introduction of new stylistic approaches and advances to music has given artists and producers the ability to breach parameters of seemingly set genres, redefining music entirely while establishing a more creative and inclusive industry. Yet in all the good that comes with new means and styles of production, there are two sides to this coin, and many have argued that modern music production is oversaturated and is beginning to replace artist originality. 
Dazzling the world with both top-notch production and sublime artistry, Xavier Omär and Mereba give music fanatics the perfect middle ground in their latest collaboration, "Like I Feel." The track deciphers the internal musings of a pair of not-really-friends in order to answer the ultimate question, "Do you feel about me how I feel about you?" Vocally, the song stretches to planes outside of this one, with both artists gracefully re-intertwining soul into contemporary R&B with each stirring verse topping a bass and drum-heavy beat. "Like I Feel" is the presumptive eleventh track on Omär's forthcoming album, if You Feel, preluded by "So Much More" and "All Our Time" featuring Jae Stephens.
The San Antonio R&B/soul artist is much known for his passionate track "Blind Man," a track sporting 61 million Spotify streams and counting. Whether you've been rocking with Omär since his 2016 album, The Everlasting Wave, or happily discovering him from this new story-like track, the everlasting soul and passion in each of his songs will be enough to keep you satiated until the new album drops. Photo by ReeL HuMn / Brandon Lavender.
—
Bianca Brown
on October 9, 2020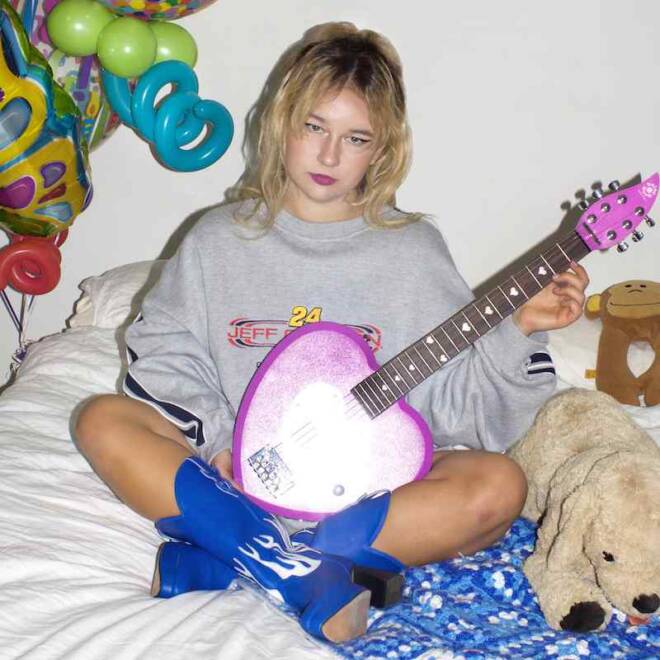 Mallrat - Rockstar
---
Australian singer Mallrat's languid new single "Rockstar" strips her electro-pop down to something darker, claiming ownership of her own heartbreak. Pulling away from her usual electro-pop form, the track finds Mallrat leaning into a 90's Britpop and psych rock sound straight from the dated living room in the single's album art. Trading in bouncing synths for weary chords, the song exists in the exhaust haze her last lover left behind. "Don't think you're slick for cashing in on my magic," she calls out, and you wonder what it truly takes to obliterate those memories. Someone can take advantage of you in every which way, and even the glamorous distraction of being married to a rockstar, having a family and shelves lined with awards may never be enough. 
But by reclaiming the narrative, Mallrat shows that there's strength to existing in those feelings. Melancholy evolves into a self-satisfied apathy; she knows now that "When you call my name it'll be too late," while the groggy guitar outro serves as the final blow, pummeling those insecurities into the ground. In a statement, Mallrat explained how the songs she's written lately "have been me realising my power." While she's made her name known with a handful of EPs since 2016, "Rockstar" is the lead single from her upcoming debut album due sometime in 2021.
—
Ysabella Monton
on October 8, 2020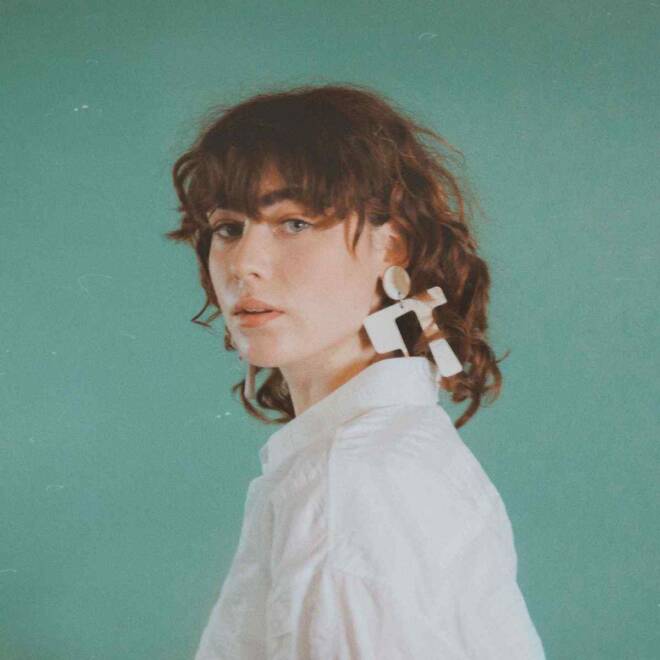 FELIVAND - Midsummer Sun
---
This recent single from Australian artist FELIVAND feels vintage yet brand new, giving timeless themes new life. The synths develop such rich character and attitude, while her vocals feel like a fresh wrinkle in today's incredible alt-R&B scene. The second verse opens with a line that I've kept returning to — "Every time I see you, feel like I gotta re-meet you" — and ends by asking, "What happened to the person I knew?" It's a moving distillation of the song's theme. FELIVAND reaching out for someone that's just not there to reach back any more. A gut-wrenching line that suggests this has been a repeated effort. Trying, hoping, believing that what once was good can be good again. But the ship has sailed, or rather we find that it's not even the same ship anymore — a devastating result. And as we feel for FELIVAND, we see there's more damage being done. This propels us into the bridge, an incredibly powerful highlight moment of the song. FELIVAND shines beneath this spotlight, a moment full of so much emotion and soul, with palpable pain. There's no beating around the bush anymore: "You don't think of consequence, the wrong type of confidence. You're hurting your friends." Can't get enough? Us either. Good news: her newest single "Ebb & Flow" just came out today as well.
—
Max Himelhoch
on October 8, 2020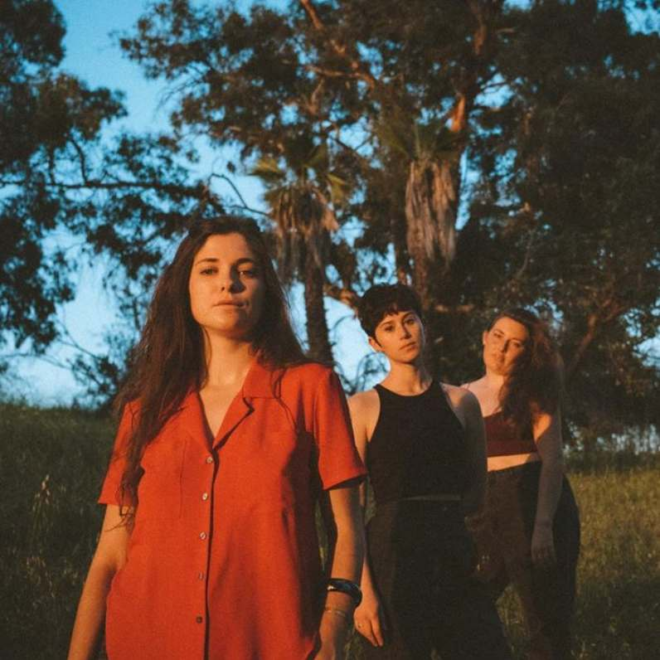 Stilljill - Waterslides
---
With its jewel-toned melodies and seamless harmonies, "Waterslides," the newest track from eclectic LA-based womxn-powered group Stilljill, gleams like a rose quartz in the sun. The track's shimmering synth tones, jangly guitar interludes and addictive rhythms (courtesy of Jill Parker) beautifully complement Alex Stills' self-harmonizations, which continuously hover throughout the piece with subtle urgency. While "Waterslides" certainly features elements of power-pop and contemporary rock, it is intentionally subversive: featuring gorgeous flecks of modern psychedelia and hints of pink static, it ultimately resists finite classification, as tracks of its impressive caliber often do.
"Waterslides" is the title track of the Stilljill's debut EP which is centered on the fluidity of the feminine experience and its intersection with the world at large. Photo by Abbey Sowick and Robert Perez.
—
Lilly Rothman
on October 8, 2020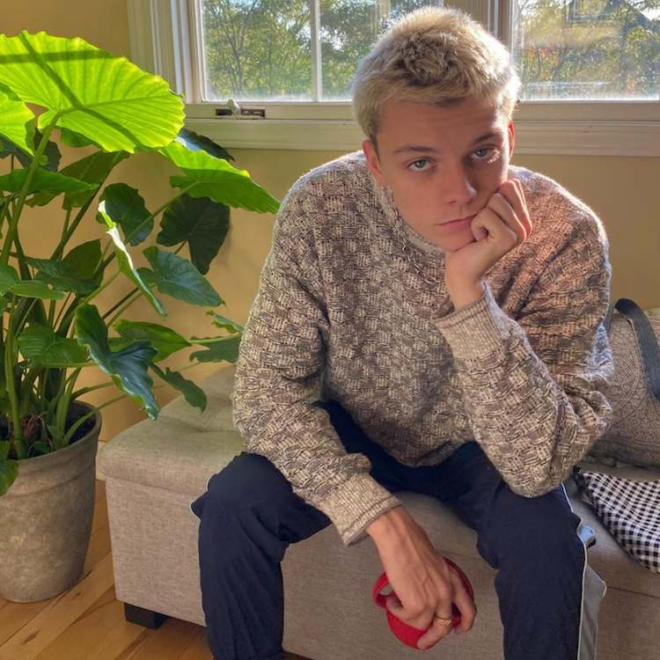 Worry Club - Work Out
---
Chicago-based Chase Walsh, also known as Worry Club, reflects on the swirling uncertainty of a relationship in his new single, "Work Out." Introduced with a moody, languid guitar, Walsh speculates there's a dissonance with the lyrics, "You don't really think that this is gonna work out." Following the creeping doubt and regret, the track treads its way into its own consumption articulated through an orbital of strobing synths. Walsh delivers searing assurances to temporary bliss that seep into a lasting fluctuation of emotion. "Work Out" perfectly translates these resonant fractures in momentary relationships — reeling from initial passivity toward wavering confusion.
—
Katya Myasnikova
on October 8, 2020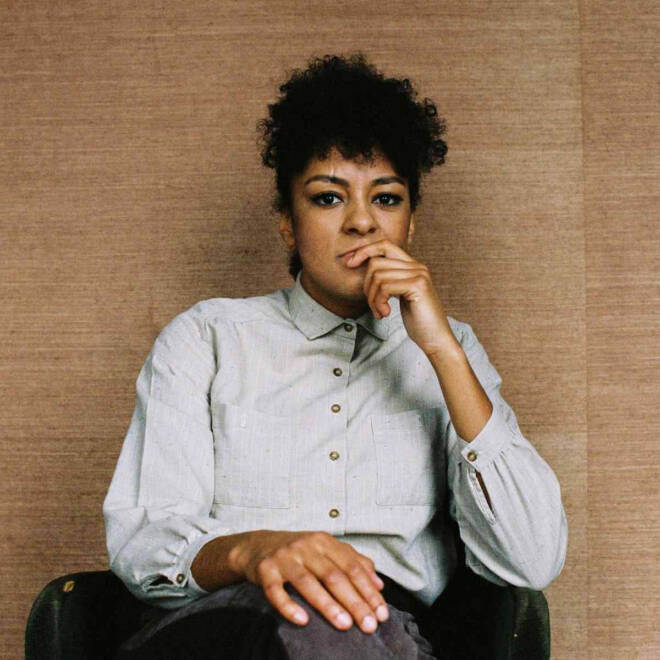 Nana Adjoa - Who Do We Look To Now
---
"Who Do We Look To Now" is excellently composed and lyrically profound. Within this track, Amsterdam-based singer-songwriter Nana Adjoa contemplates self-identity while living in world where hope and inspiration are in scarce supply. This track teems with gorgeous symphonics, infusing non-traditional instruments like xylophones, pipe organs and violins into a jazz-infused pop medium. Adjoa sings with gentle conviction, guiding her listeners though poetic musings and heartaches. "Who Do We Look To Now" is just one of the many contemplative tracks featured on her newly released debut album, Big Dreaming Ants. Photo by Latoya Van Der Meeren.
—
Lilly Rothman
on October 7, 2020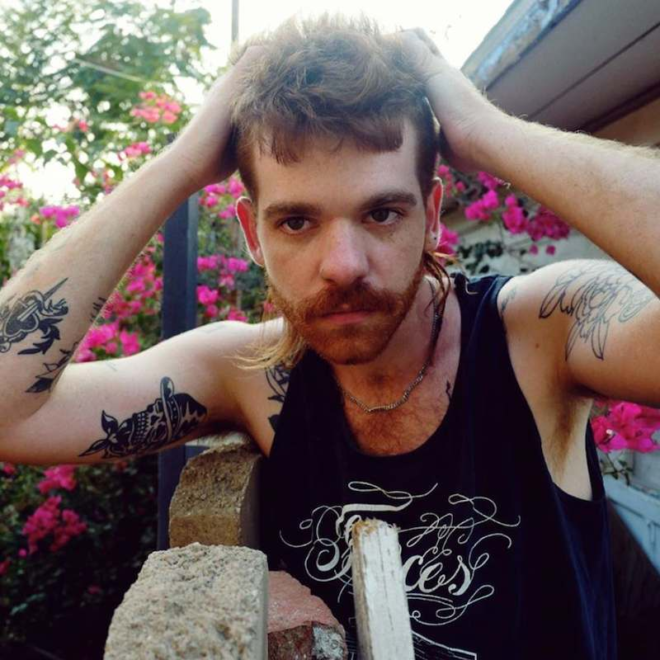 Field Medic - i will not mourn who i was that has gone away
---
We don't often hear many folk artists like Field Medic. An often aestheticized genre, folk has at times suffered the tired superficialities that came along with the "indie folk" denomination popularized in the mid-2000s: a trend that birthed some genuine game-changers but has since sort of worn out and become something of a caricature or costume, something to put on — like a cardigan sweater. Thankfully, there are artists like Bay Area singer-songwriter Kevin Patrick Sullivan whose musical project, Field Medic, recovers the awkward honesty and loneliness of everyday life, a quality I think belongs to the American folk tradition. Essentially, a tradition that says everyday people have a story to tell, that there is beauty in the ordinary and deep complexity in the quotidian. His single 'i will not mourn who i was that has gone away' is part of Field Medic's latest mixtape-like album Floral Prince and shows Sullivan's freestyle songwriting at its best. "Somewhere deep inside my memory / There's a kid with a neck so slender / Capsized and ten years later / His arms are tattooed, he looks like a sailor" — the song is a ceaseless Dylanesque stream of consciousness. Melancholic and introspective, the lyrics are sung howling over the mix of humming background noise and accosting guitar strums.
Self-described as "freak folk", Field Medic first released his line of lo-fi, bedroom-recorded folk music in 2013, continuing a long tradition of such artists, from Nick Drake to Daniel Johnston to Phil Elverum (The Microphones, Mount Eerie), to his contemporaries like Alex G, Told Slant or Florist.
—
Alejandro Veciana
on October 7, 2020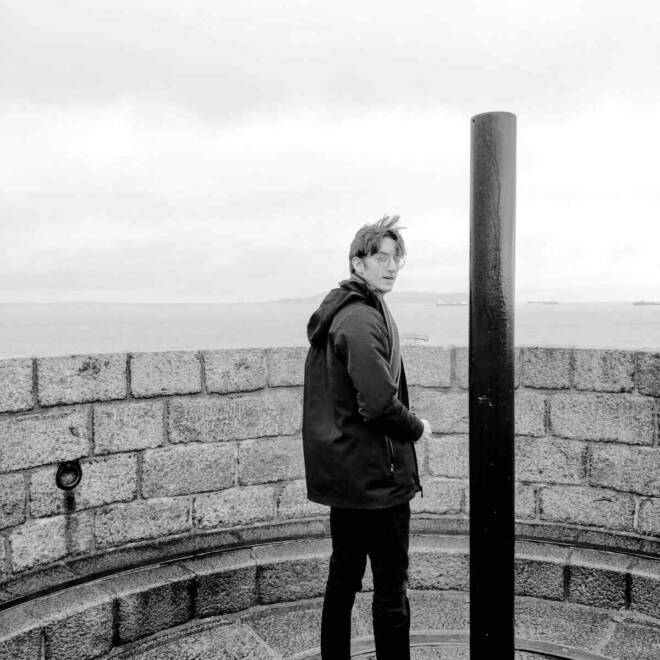 Eric Gabriel - Tara Street
---
I have a tendency to live in my memories. When I miss someone who's no longer in my life or I want to relive a really good day, I'll put myself back in a specific scenario, letting the emotions that I felt then wash over me, taking me out of my current reality. There are certain songs that provoke that same process, even if it doesn't generate a specific scene, but only the lingering embers of an emotion. "Tara Street" by Eric Gabriel reignites those embers, making you feel less alone in the journey of finding yourself. Sonically, "Tara Street" sounds like a combination of the erratic yet cohesive production choices of The 1975, mixed with the poetic vulnerability of Sufjan Stevens. 
The track starts with a very light and airy synth with the hum of background vocals, before Gabriel's voice comes into play. As the song continues the instrumentation becomes more complex, as saxophone, piano and bass are introduced. His arrangement of synthetic and natural instruments will leave you grasping onto old parts of yourself, as you slowly start to morph into someone new. The chorus lets us in on Gabriel's inner turmoil surrounding that process, as he sings, "I'm losing my way / With each step that I take / 'Cause I'm following bells and whistles / That fade in the wind, and turn into nothing / Again and again." As the song progresses the instrumentation heightens, with the addition of new synths, percussion and both electric and acoustic guitar, just as an inner monologue might when you feel off-balance within yourself. Though lyrically he seems to be spinning out, his meticulous choices in both the instrumental arrangement, as well as in his vocal control, create a beautiful contrast. While music allows us to live in our memories, it also provides space for us to simultaneously create new ones. With "Tara Street," Gabriel succeeds in fostering an environment for that growth to occur.
—
Sloan Pecchia
on October 7, 2020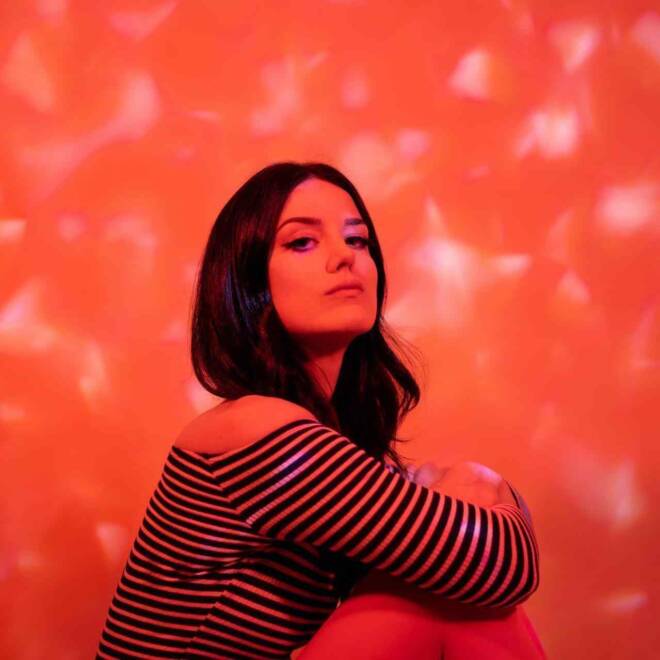 Young Summer - If the World Falls to Pieces
---
Young Summer's "If the World Falls to Pieces" starts off slow and methodical with singer-songwriter Bobbie Allen's honeyed voice melting over a gentle piano. It's atmospheric and sparse without feeling like it is lacking anything. "Now we have nothing left to lose / things look beautiful if you forget what they can do," the Nashville-by-way-of-DC artist croons genuinely. The song feels like it belongs in an old music box with a worn porcelain ballerina twirling along to the twinkling of keys and the gentle swell of strings. Allen's voice is heartfelt without being dramatic as she sings, "If the world falls to pieces / at least I'll be with you." There is a definite balance between technicality and artistry. It is a sweet and gentle love song with an undertone of understanding that love cannot fix everything, but it can make the hard parts more bearable. Photo by Stephen Fanok.
—
Corey Bates
on October 7, 2020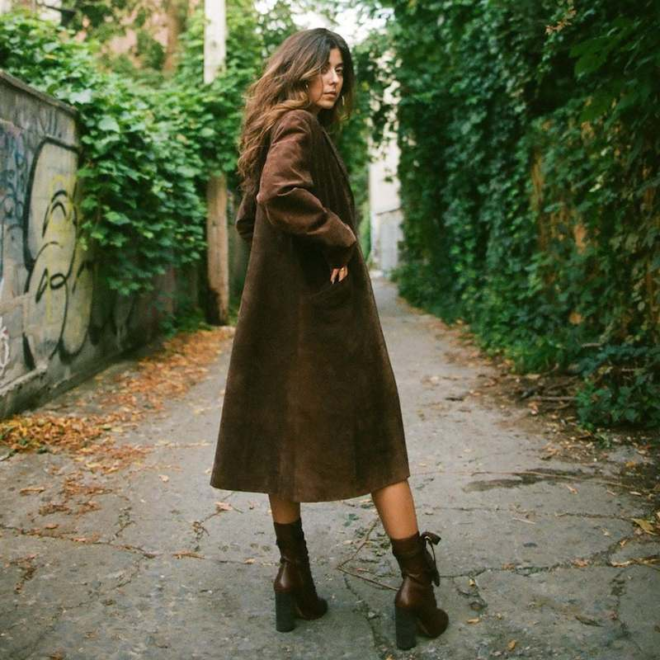 Daniela Andrade - Nothing Much Has Changed, I Don't Feel The Same
---
Daniela Andrade is probably best known for her covers. From her tender, lingering acoustic version of "La Vie En Rose" to her punchy and affecting take on "Crazy in Love," Andrade has garnered a following of faithful fans who adore her unmistakable vocals and her overtly romantic songwriting style. But recently, the initially more reserved Honduran-Canadian artist has been sharpening her pop-synth skills, introducing more lo-fi, Latin and jazz influences into her discography. 
"Nothing Much Has Changed, I Don't Feel The Same" is the intro track on her newest EP of the same name. This track introduces a fresh layer of textures and sounds for Andrade, diversifying her as a musician and making her an instantly more interesting player in the indie singer-songwriter game. This most recent release follows her 2019 LP Tamale, where we see Andrade addressing a level of sensuality and introspection we hadn't seen as clearly in her previous work. Regardless of the tonal change, Andrade is securing herself as a mature and sincere songwriter and performer. "Nothing Much Has Changed, I Don't Feel The Same" is a great intro to a short and enjoyable pop/ambient EP that runs just over 11 minutes long. Give the record a listen wherever you stream.
—
Hannah Lupas
on October 6, 2020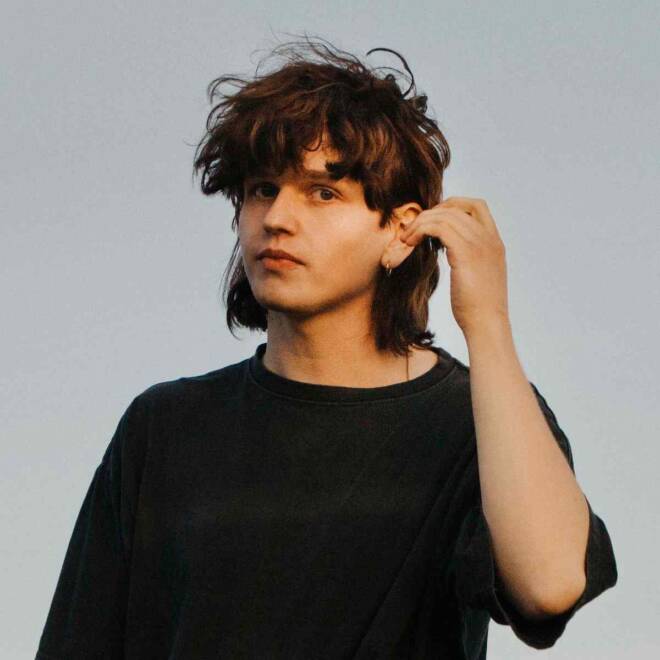 Philip Brooks - I'm So In Love With All Of My Friends
---
Brighton-based Philip Brooks' latest track, "i'm so in love with all of my friends," is a sleepless midnight reverie, a scribbled but still-unsent letter written on a napkin, an aching contradiction. It's coming home to yourself and your true feelings; a knowing that sometimes, even when we want to stay in the same place, our hearts say that it's time for us to go. Over light keys and syncopated drums, Brooks alternates between a conversation with themself and a conversation with someone they want to bring with them to their next destination. The chorus hits like a gut-punch as shimmering synths kick in and drive Brooks' words; they touch on a feeling that has been familiar to many of us during this year of unusual isolation, singing "I'm so in love with all of my friends / But I feel like there's nobody left." The loneliness is suspended in a dreamlike mix of analog and electronic sounds, recalling the flair of alt-pop groups like Valley, girl in red and Nightly. It is from this medium that Brooks urges us to recognize that there's two sides to every coin. Are you receiving the same kind of love you give to others, and would you even want your kind of love in return? You feel alone, but are you, really—or is that person you're dreaming of a phone call away? Brooks' track reminds us there's always a new adventure waiting, in the people and places around us, should we choose to pick up the phone.
—
Heddy Edwards
on October 6, 2020