Buzzing Daily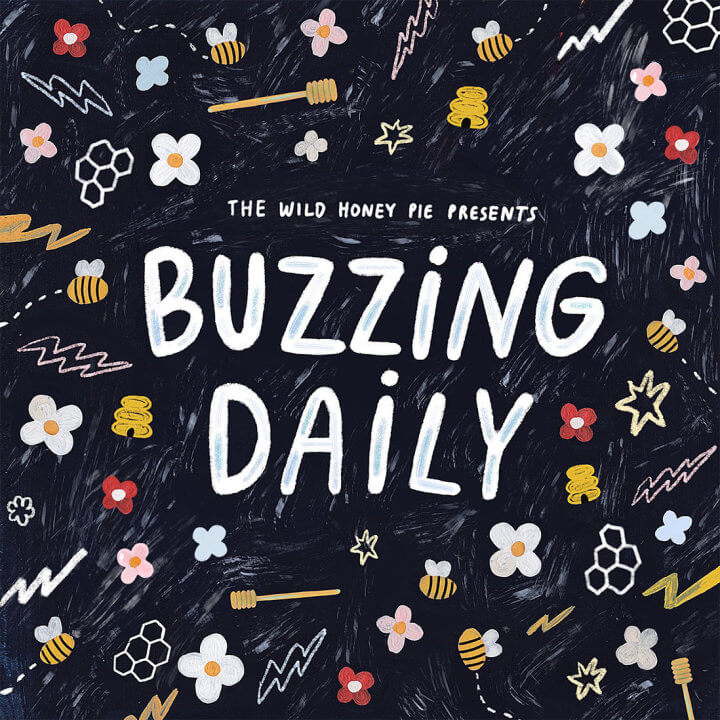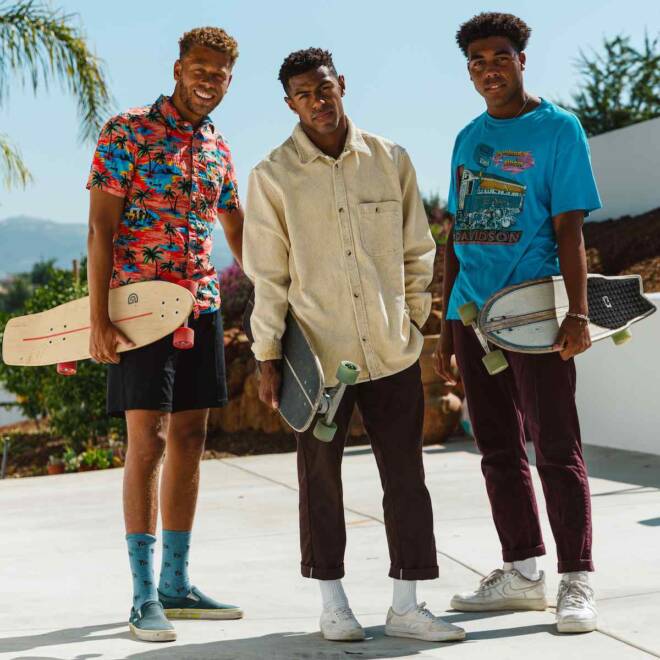 We the Commas - I Will
---
Celebrating the sun-kissed California sand and surf isn't only a treasured feeling or a beloved aesthetic for We the Commas. For the three San Diego-based brothers, their breezy brand of surf R&B is a loving tribute to their California roots. "I Will," a track from the brothers' debut EP, SARB, reflects how personal the trio feels about creating music that reflects their beloved homestead and tight bond. The track begins with an ominous-sounding organ to draw the listener into the sound, encouraging us to be present in the moment for what the brothers are about to deliver. However, just as quickly as we're drawn into the somber-but-still-sexy-sounding intro, fueled by the sounds of a swirling trumpet, the mood suddenly changes, and we're transported into a joyous celebration of young love and commitment, a love letter of encouragement to release all expectations and surrender to the infinite possibilities a relationship can bring. 
SARB is now available via Flying Boy Entertainment.
—
Taylor Hodgkins
on November 16, 2020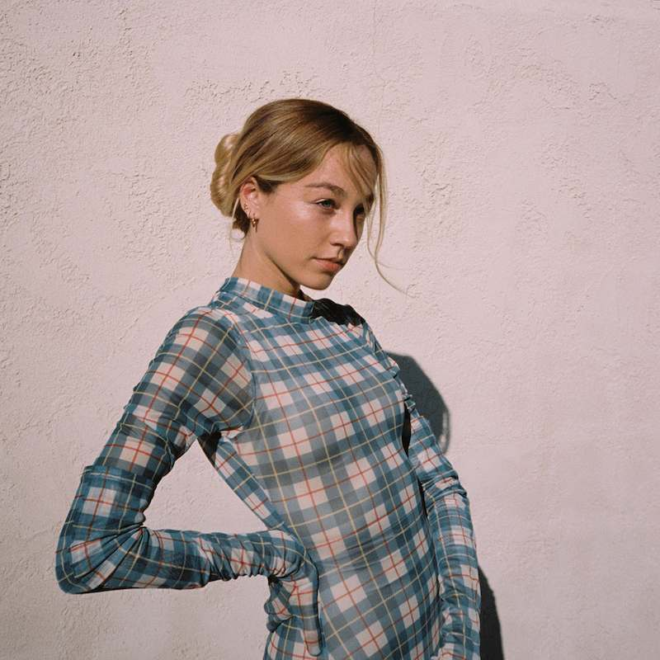 Madeline - Guilty Conscience
---
Madeline's debut single, "Guilty Conscience," brings an empowering fondness and appreciation for a relationship that has come to an end. It's a song that fits beautifully into, yet sticks out amongst, the current pop landscape, with intimate storytelling draped over relentless production. Madeline manages to perfectly incorporate these colder, almost spacey sounds with a personal and emotional vocal performance. In beautiful, stark contrast to the wobbling synth on the fringes of the verse, Madeline's voice showcases her power and control. Her confidence comes through in her steady delivery, the vocals staying true even as synths pop in and out across the song, leading us to the chorus. While the verses explore specific and intimate moments, the chorus is a chance to reflect and share wisdom along with a stellar catchy melody. For a song about heartbreak and love lost, it maintains a positivity that you wouldn't expect, but the chorus's final line sheds some light, recognizing, "There's some good in goodbye." And as a layered guitar solo concludes the journey, we're thankful we don't have to say goodbye, with Madeline's EP slated for an early 2021 release. 
—
Max Himelhoch
on October 28, 2020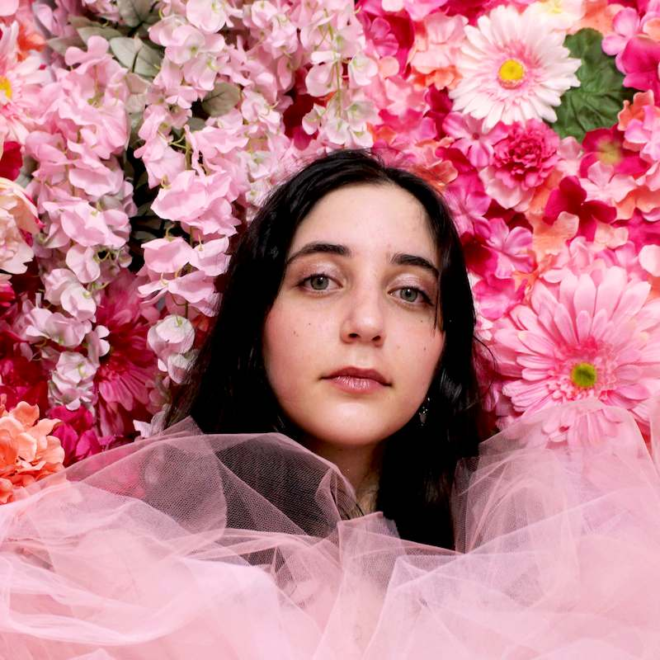 Dafna - It's U Not Me
---
If there's a track to perfectly close the final chapter on a relationship, it's Dafna's "it's u not me." The dreamy pop ballad is minimalistic in its production, but with vocals so soft, there's no need for heavy instrumentation. In terms of narrative, the title of the track speaks for itself. The sheer realization of figuring out the one you love will never reciprocate that feeling is painful, and Dafna captures this with striking specificity in the chorus. "And I wasted all this time / With you always on my mind / Now I know that you'll never feel / The same things I feel." Towards the end, there's a string of melodies that sounds like it's signifying the feelings in this relationship being lifted. If you've been driving in a dark tunnel, then here you finally see a light in the distance, something bright to look forward to. 
—
Bianca Brutus
on October 28, 2020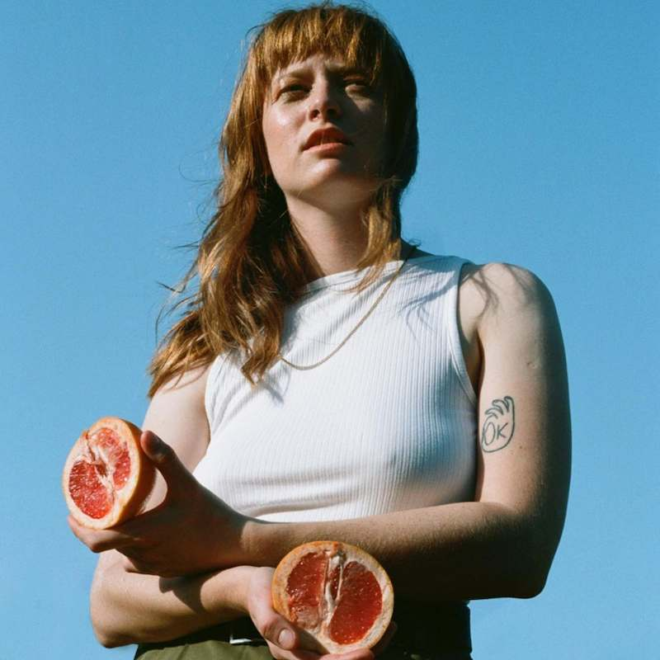 Orla Gartland - Pretending
---
There are a dozen reasons Orla Gartland's "Pretending" might resonate with you. It might be the closing introverted plea to go home after spending too long at a house party you don't wanna be at. It might be the disconnect between the face you paint on to catch in a mirror from the one you know best. Or it might be the hook, begging you to admit that you're pretending too. For me, the line that hit hardest was the final question of the chorus, "Who are you so afraid to be?" It spoke to me for the very simple reason that it's a question I've never thought to ask. I've asked why I'm afraid, I've asked how not to be. I've never bothered to tease out who I am that it feels so uncomfortable to peel back all the layers and expose. I know there's a dozen facets I could lean into or out of at any given time, almost comfortably. As long as I can remember, I've co-existed in a virtually infinite number of spheres — some organic and others forced. However, the person sitting at the center of them all, fluidly weaving them together, is an absolute mystery to me. "Pretending" held up a mirror with a question mark, and it utterly gripped me. The track opens with ethereal harmonies that remind me of the Grouper album that my friend recommended, which I listened to until I understood why he likes it. Next, gentle rhythm math rock guitars layer in, reminding me of the Tessa Violet concert I brought my dad to, where he had so much fun he bought a pin to remember it. The guitar texture morphs into shoegaze that reminds me of the first time I ventured to a living room full of amps, kids and beer. Abruptly the track collapses into itself. Gartland's voice stands alone aside from some empty echoes from pizzicato strings. I'm back in a recital hall with a cello between my knees, my breath matching someone else's. Suddenly everything returns: bass, drums, guitars, all slam onto the scene. It's a game changer. From then on, all the pieces effortlessly flow and twist together, only existing completely once they're all together. It makes sense. It resonates. Photo by Karina Barberis and Greta Isaac.
—
Allison Hill
on October 27, 2020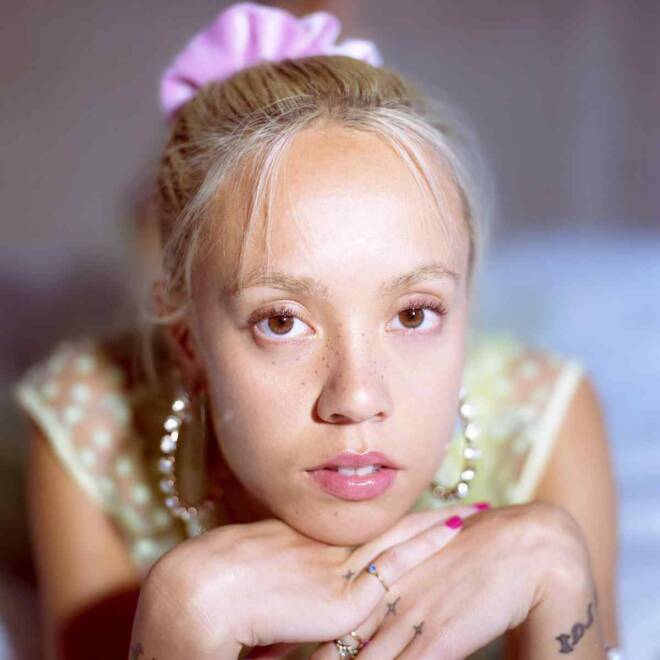 Josie Man - Grow
---
Imagine a world ruled by the sounds of an infectious bubble-gum pop utopia. The colors surrounding the pretty planet are pastel pinks and purples, and the mood is always light and fun. The perfect contender for the official anthem for this imaginary utopia would absolutely be Josie Man's new single "Grow," released earlier this month. The mood of the glossy and upbeat track is a perfect description of the 21-year-old singer's aesthetic. Man's light and fun neon-filled persona would not be out of place on the weekly list of music videos on MTV's beloved TRL back in 2002.

"Grow" does a perfect job of giving the listener an opportunity to travel back in time to a world of Lisa Frank-inspired space aliens, possessing an infectious mood for the entirety of the single's nearly three-minute running time. The track gives a possible reprieve from the seasonally inspired melancholia currently ruling the airwaves, providing an alternative option for pop fans who, for instance, may want a peppy break from the more sepia sounds of Ms. Swift's folklore. This is something to transport you back to an era ruled by boy bands and baby blue color schemes. Josie Man is ready to keep the mood light and fun, showing us all we're still able to move forward musically in an era fueled by such uncertainty outside of our headphones. Photo by Cal McIntyre.
—
Taylor Hodgkins
on October 27, 2020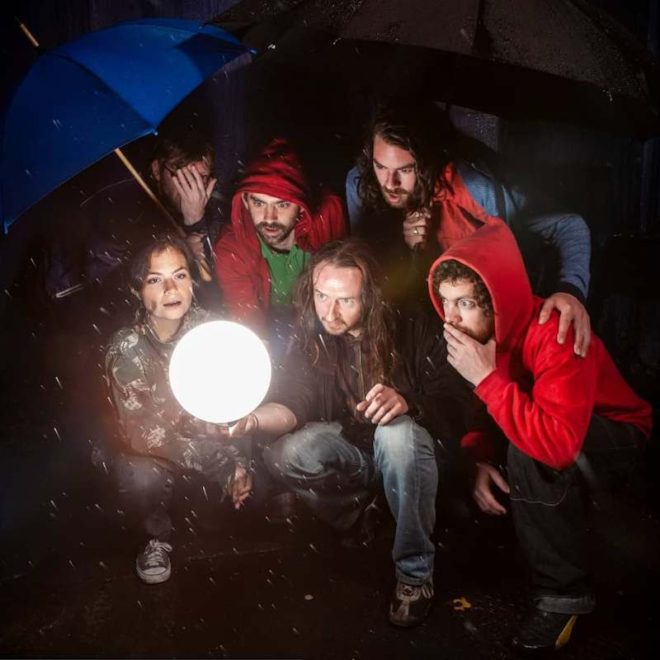 Tunng - Scared to Death
---
"I only seem to make real progress when I accept how little I know and really embrace that unknowing," said Tunng's Sam Genders in breaking down "Scared to Death," the English folktronica group's latest single. "Scared to Death" is a tender ballad that welcomes the unfamiliar, questions the weight we place in that which we cannot control. A beeping riff calls to mind "strange white machines, strange rattling sounds" that then bleed into gentle piano chords, softening the scariest of stories told through the song's poetic narrative. Resonant strings drown out these grand fears, comforting us with the reminder that at our core, "we're a random storm of atoms trying to be us." While death itself is inevitable, rather than running from it, facing the facts with open arms is the most powerful thing we can do. Using music to grapple with the darkest elements of life is Tunng's aim with Tunng Presents... DEAD CLUB, a concept album further reflecting on loss and grief, to be released on November 6 via Full Time Hobby. Photo by Paul Heartfield.
—
Ysabella Monton
on October 27, 2020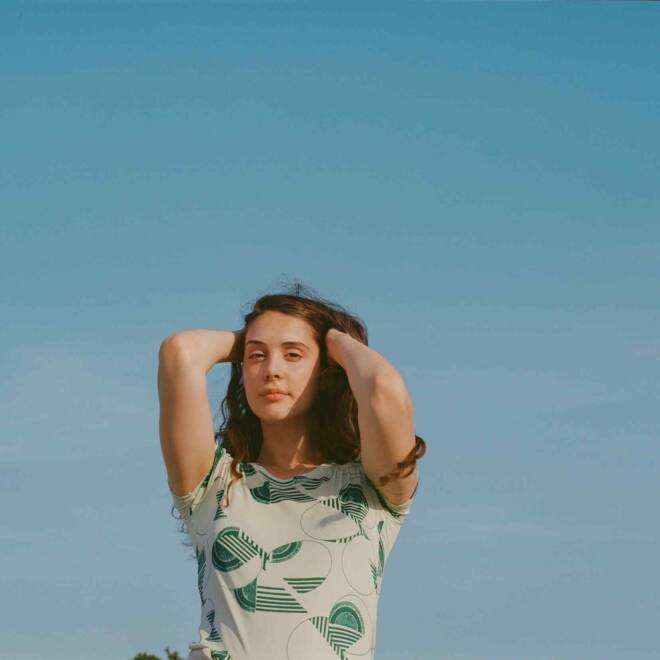 Nisa - Common Denominator
---
Albanian-American singer/songwriter Nisa's "Common Denominator" bleeds thick and runny surfer garage rock 'n' roll. The chorus is a massive, ear-splitting lyrical ode to the anonymous apple of her eye. The verses are largely confessional, bolstered by "ba-da-dum" ad-libs. At 2:46, metaphorical daybreak spills. There's a new day. Nisa's into feel-good endings that somehow cap a largely 2 a.m. dive bar jam into something to drown in as you wipe crust out of your eyes and decide another day isn't so bad after all.
_
I knew she was trouble when I was suddenly drowning in the pools that she called eyes. She lifted me out from the waters of her irises and reminded me what concrete standing ground felt like because I had already forgotten. For every second we spoke, I struggled to balance my person, for every other sentence she spoke I was liable to topple over into her where I knew things were safe and nothing would hurt. I barely knew her, but ten minutes into speaking with her for the first time I recognized her from a past life, and she did mine. She confessed she journaled all of her dreams for about ten years and I fantasized about poring over the pages by candlelight. I realized later all we would share is a night bound by the kind of conversation that inspires novels. I'll never see her again, but if she visits me in my dreams, I'll start journaling.
—
Mustafa Abubaker
on October 27, 2020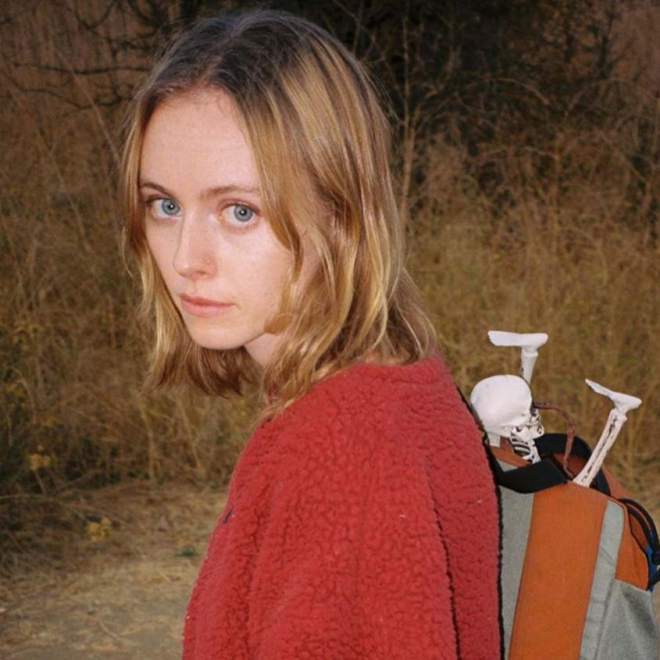 Skullcrusher - Farm
---
Gentle, fragrant and touching, "Farm" is the latest release from alt-folk newcomer Skullcrusher. Don't let the macabre moniker fool you. The LA-based singer/songwriter wouldn't hurt a fly... or at least that's what the sound of her music would imply. This single is ushered in on the coattails of her self-titled, wildly successful debut EP, released earlier this year. "Farm" coupled with "Lift" is the first we've heard of Skullcrusher since July, and it's a tender, delicate and thoughtful little double-play. In the music video for "Farm," we find Helen Ballentine (Skullcrusher) rowing a stage prop boat across a timeless stage. It feels as if she's triumphantly embarking on a hero's journey the audience eerily anticipates will end tragically. This appeal seems to echo through Skullcrusher's discography so far: it's an unblinking glance into the sun of hopeless romance. "Farm" is the tale of unrequited love's valiant and beautiful efforts. As the music video (and the song) continue, we see our heroine rise to a pedestal of her own making. She spins in a sea of fog and light, repeating the refrain, "I know now," looking lovely, defined and ghoulish all at once. One YouTube commenter claimed this visual harkened back to "Doll on a Music Box," the classic heartbreak tune from Chitty Chitty Bang Bang. Whether or not it's a direct reference, the poetic symbolism cuts like a knife. "Farm" is a story of rejection, of feeling like a songstress strapped to a spinning box of her own making, pleading for reciprocation and mutual affection. 
Skullcrusher's affecting indie folk songs have swiftly ushered her into the growing pantheon of emerging feminine songwriters. The modest four-track EP Skullcrusher was quickly welcomed as a sanguine and contemplative quarantine staple. I can't count how many times I put on this record during our dreary and redundant summer. Skullcrusher's music didn't seem aimed like an arrow at my heart though. It was soul-stirring in an organic sense, and comforted me to hear. I hope you find comfort in it too. Listen to "Farm" wherever you stream. Photo by Silken Weinberg.
—
Hannah Lupas
on October 26, 2020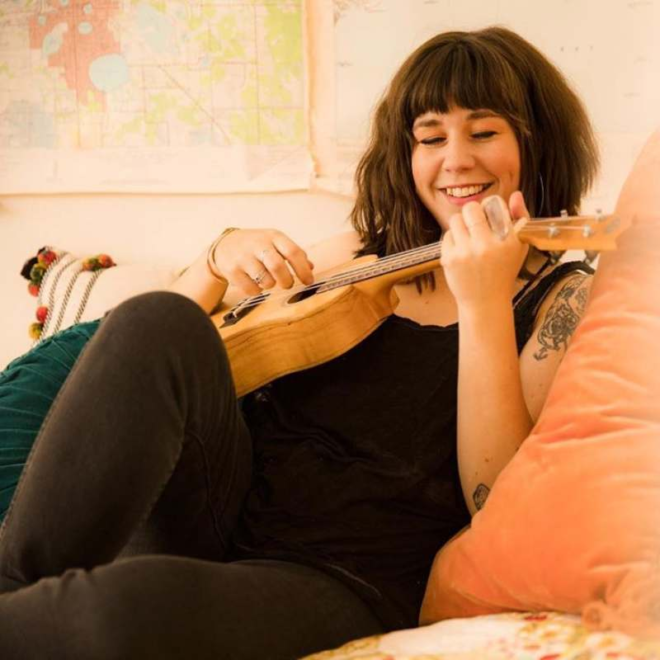 Jocelyn Mackenzie - Better
---
Jocelyn Mackenzie's "Better" is a refreshingly confident and self-assured track that celebrates building a relationship that is healthy and compassionate. The song wastes no time, announcing itself with a declarative hit from a cello's open C string. Just in case that didn't catch your attention, Mackenzie's siren-like voice commands it with a "Listen up!" This song knows what it's about, and it's not shy to tell you. Mackenzie's voice shapes earnest lines communicating her exact desires into something you yearn to hear. As playfully percussive synth textures bubble up around serious strings, she coyly stretches and rolls up syllables that keep you hanging onto each one. The verses shine a light on all the sources of insecurity that might creep in and twist a relationship into something unpleasant. However, each verse also takes time to affirm the incredible volume of love underneath that is there to support the relationship. When the hook finally hits, exalting vocal harmonies echo "better," turning it into a word as golden and holy as a hallelujah. "Better" finds resounding joy in vulnerability, leaving no room for anxiety or doubts — only love. Photo by Ester Segretto.
—
Allison Hill
on October 26, 2020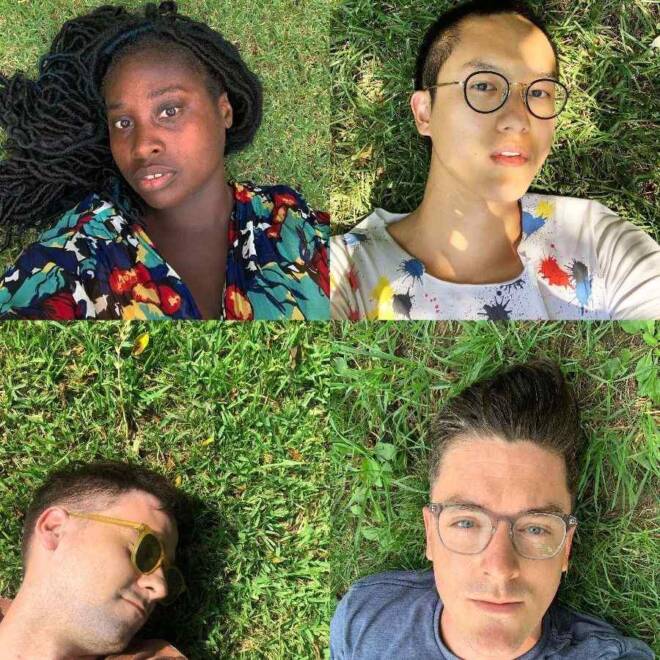 Body Language - Living
---
Imagine falling into a kaleidoscope, twinkly lights and fractured colors twirling in dizzying shapes around you. Body Language's new track, "Living," is the audio version of that. Listening is an immersive experience, with synths moving in waves and choruses of angels coming at you from every direction. The vocals have a pixelated, echoey quality at times, as though recorded at the bottom of a tech-drenched well. The spacey soundscape is punctuated by a synth bass that's right on point and a sparse, precisely placed groove. The chorus comes out of nowhere — huge energy and front-and-center vocals bring us into the center of the action, only to give way to the angels again. This tune is a delight to fall into headfirst, swimming in colors and good-vibe energy.
—
Mikhal Weiner
on October 26, 2020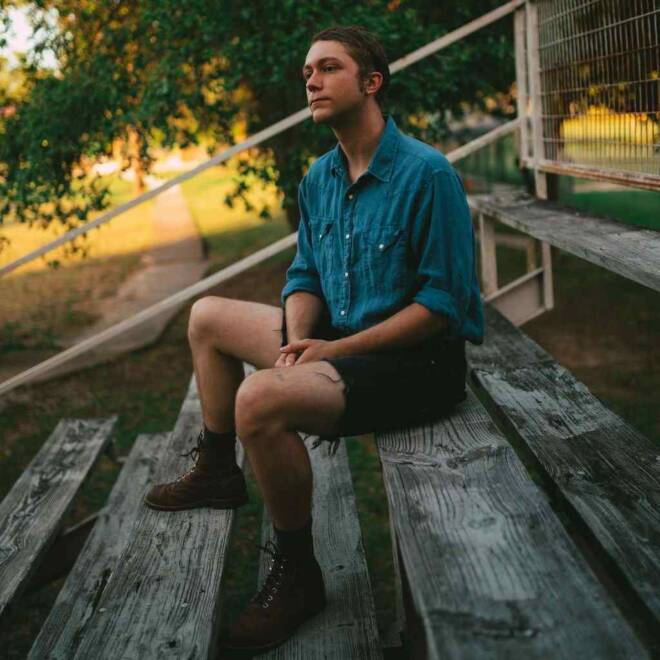 Dylan Pacheco - Boy Meets Void
---
If a late-life star were a song, it would probably be "Boy Meets Void." The overall texture of the song is bright, though not necessarily warm, with a lyrically dense center. Quite simply, it's the heaviest charming little song you've ever heard. Upbeat rhythm guitar saunters through the motions as the bass keeps the tempo marching on. The lyrics blend hyper-literal realism and metaphor, sitting somewhere between lucid and a little spacey. Semi-diegetic textures wrap around each section, lending a little more substance to the narrative. With each chorus, the boy retreats further into solitude. The choir of voices that surrounds Dylan Pacheco's vocals in the first chorus drops off sharply an awkward four words into the next one. Every time "boy meets void," the vocals drop off and the melodic line is picked up by a void-like warbly, distorted guitar. Synth ghosts float around the lyrics in the second verse after a "car crash that never happened." Overall, the song is filled to the brim with fantastically imaginative imagery that almost distracts from the blunt commentary on depression. It describes one of the periodic points in managing depression where it becomes a relatively dull story of coexistence. It's not bad, but it feels like it's always there, vaguely lurking in the background. Sometimes you fall off the bandwagon entirely, sometimes factors outside your control nudge you off a little. You get tired of talking about it, and conversations feel repetitive. You know what makes it easier, and you know what makes it harder. So, you pick yourself up, dust yourself off, and keep walking with one hand in the void. Photo by Trey Karnes.
—
Allison Hill
on October 26, 2020