Buzzing Daily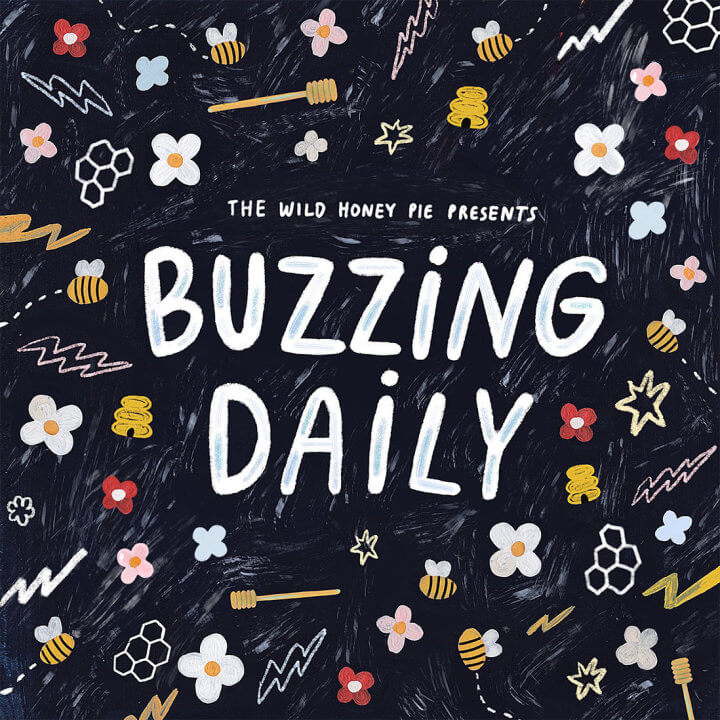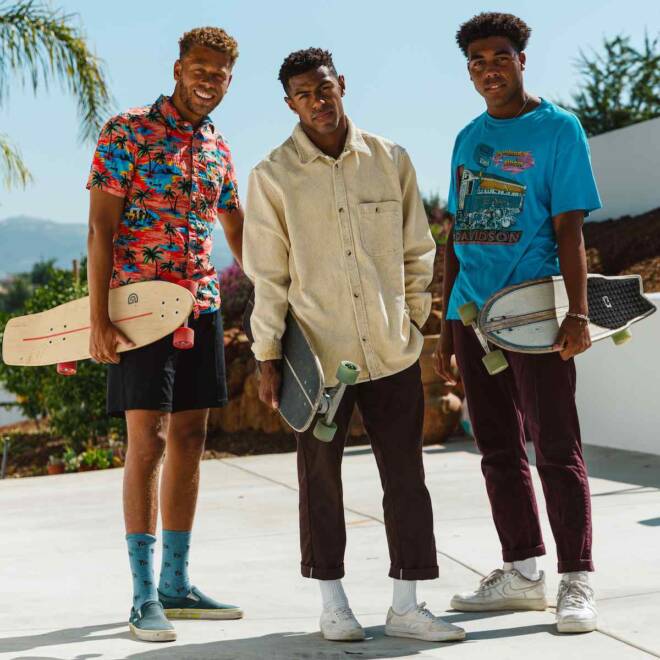 We the Commas - I Will
---
Celebrating the sun-kissed California sand and surf isn't only a treasured feeling or a beloved aesthetic for We the Commas. For the three San Diego-based brothers, their breezy brand of surf R&B is a loving tribute to their California roots. "I Will," a track from the brothers' debut EP, SARB, reflects how personal the trio feels about creating music that reflects their beloved homestead and tight bond. The track begins with an ominous-sounding organ to draw the listener into the sound, encouraging us to be present in the moment for what the brothers are about to deliver. However, just as quickly as we're drawn into the somber-but-still-sexy-sounding intro, fueled by the sounds of a swirling trumpet, the mood suddenly changes, and we're transported into a joyous celebration of young love and commitment, a love letter of encouragement to release all expectations and surrender to the infinite possibilities a relationship can bring. 
SARB is now available via Flying Boy Entertainment.
—
Taylor Hodgkins
on November 16, 2020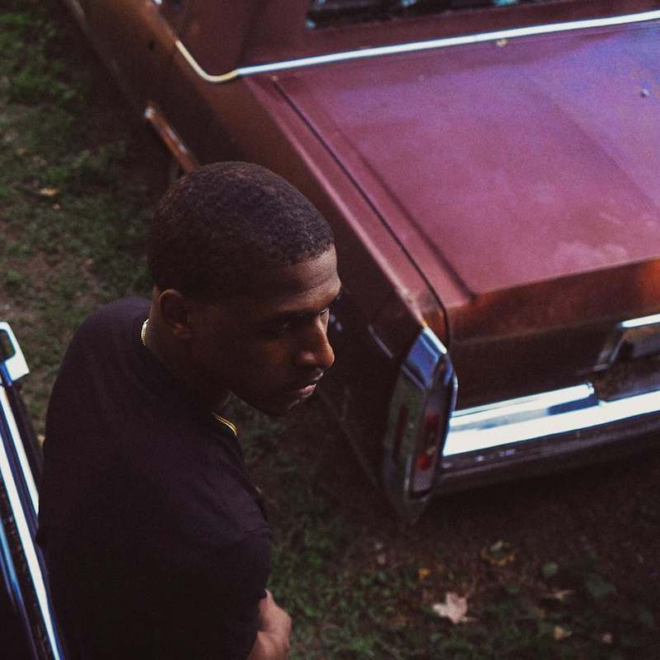 Khamari - Other Side
---
I've had eight dreams about you 
in quarantine, about the parking lot
behind the mall, first landing
state park and pouring rain 
before I crossed the street.
maybe that's where
I should have left you, maybe
I shouldn't miss carpet burn
on my knees. 
—
Upon a bittersweet ending, Khamari leaves the door ajar on "Other Side," the last single from his debut EP, Eldorado. The R&B tune, laced with easy strums and effortless slant rhymes, is a secret love letter slipped under the door to someone you shouldn't be missing, stolen by the same serendipity that made your paths cross. While Khamari invites his ex to "hit my line, try to make up for all the wasted time," airy harmonies from Jae Stephens are a whisper that one day, "we could get it right." Unearthing a ghost I thought I'd buried, I'm flooded by the notion that even years later, we could be better still. The candid sincerity of "Other Side" is enough to believe that it's true.
—
Ysabella Monton
on November 6, 2020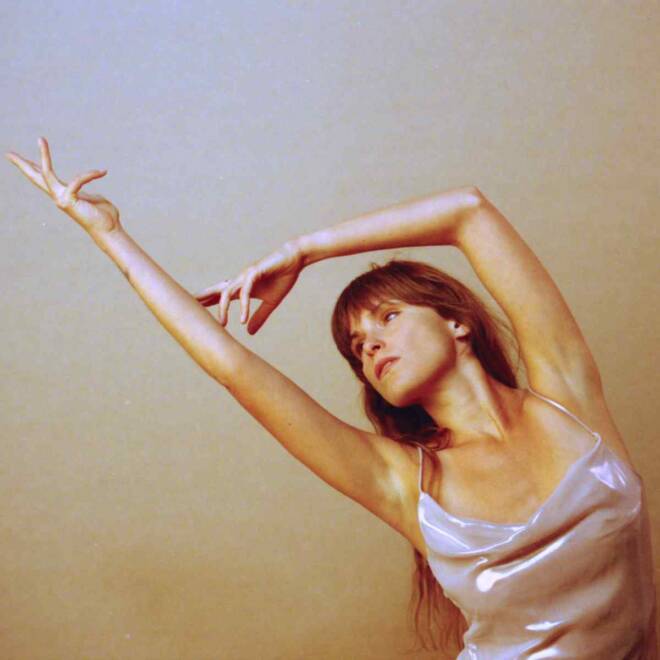 Lydia Luce - Occasionally
---
"Sing Hallelujah in the morning when I rise," sings Lydia Luce, her deep voice dripping with honey and amber, "occasionally, you cross my mind." A rhythmic guitar keeps steady time and a luscious string arrangement sweeps us off our feet, into waves of getting lost in thoughts of someone we promised ourselves we'd forget. The music is an allegory for the feeling — we're fine, or so we've convinced ourselves until, occasionally, we're not. Whoever, whatever it is that catches us off guard crosses our mind and, just like Luce, we're afloat, carried off by a current stronger than we expected, drowning in violins and crying out, "So go away, back to where you came from!" Just as sudden as the wave came, it ebbs and Luce is back on her feet, toes gripping the sand, a warm vocal accepting her fate of being bewitched, but only occasionally. Photo by Alysse Gafkjen.
—
Mikhal Weiner
on November 6, 2020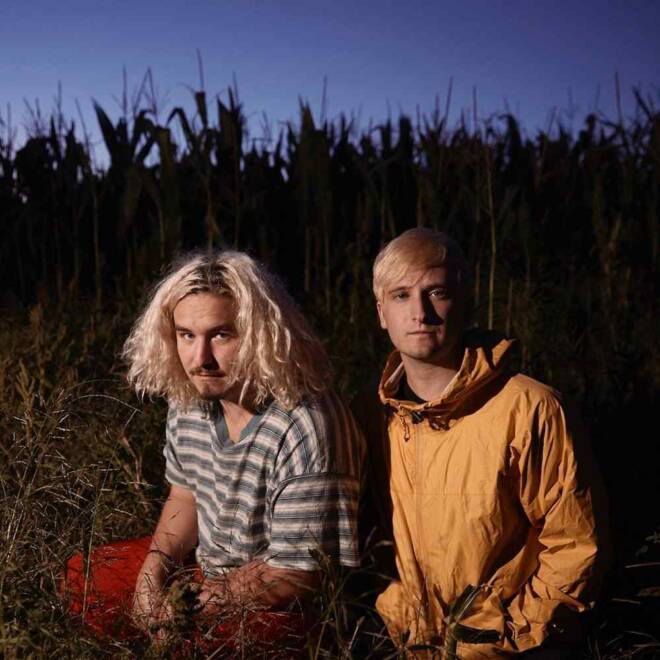 TOLEDO - Challenger
---
"Challenger" is TOLEDO's newest graciously given tune, the first released of their upcoming EP, Jockeys of Love, permitting a few minutes of easy listening. TOLEDO is a Brooklyn-based indie duo comprised of steadfast friends, Jordan Dunn-Pilz and Dan Alvarez. These friends rely on the magic within one another to allow the creative process to happen in their work; Alvarez claims sweetly that together their "strongest qualities reveal themselves." This track features ease and comfort breeding hope and lightness with sentiments of perseverance while in the throes of discomposure.
—
Laney Esper
on November 6, 2020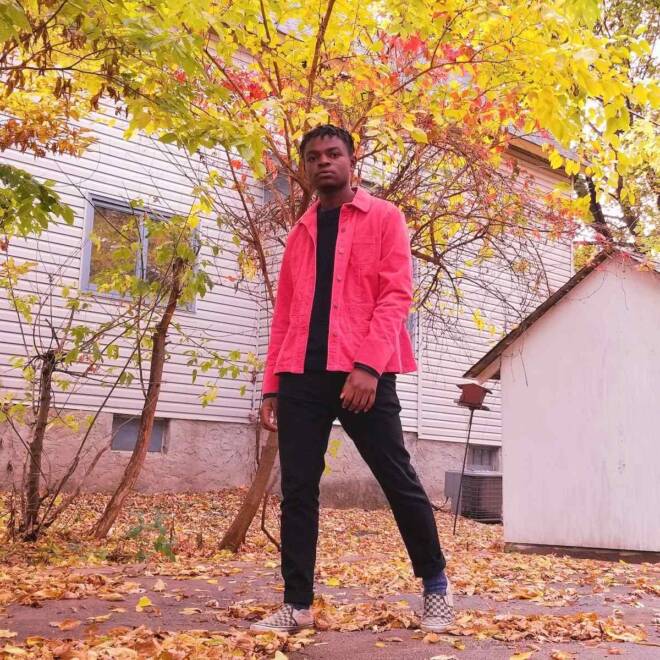 Miloe - Change Your Mind
---
From nineteen-year-old Miloe (Bobby Kabeya) comes "Change Your Mind," a summertime anthem for your fall. "You got cold and I'm sold but you might change your mind," he sings, describing the partial agony of wasting your time on someone who is uninterested — but needing to do it anyways to satisfy the feelings of unrequited love. The song opens with small phrases ("Rollercoaster / Took me on, I didn't even know her / Took me high, now I just want the closure") while quaint instrumentation builds, layering his optimistic lyrics over bedroom pop-like sounds. Aiming for attention and validation from an unreceptive source is exhausting, but Miloe's upbeat track reminds us that a sliver of hope is all we need to find enjoyment in the unknown.
—
Elizabeth Shaffer
on November 5, 2020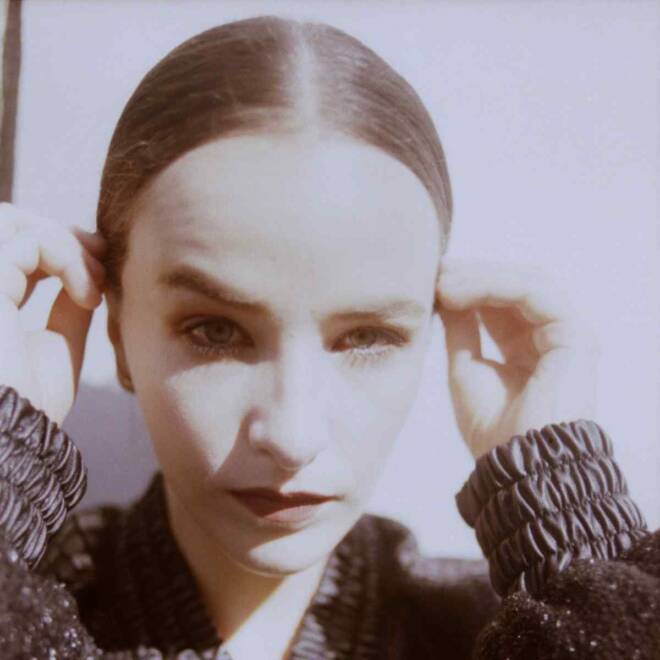 Ela Minus - dominique
---
"Dominique" by Ela Minus is a four-minute space opera of a song that almost succeeds in not caring about anything. I'm glad this is so, for if it did, it wouldn't have that human touch Ela Minus so subtly inserts into the ping-ponging rhythm to assure a weary listener they won't be beamed up into space after listening to this song one too many times. It's the ad-libs, it's the way the song breathes without vocals, it's the way the vocals barely register.
—
It's 3:03 a.m., and I'm thinking about how Ryan Gosling's character in The Place Beyond The Pines, Luke Glanton, was born on October 31, 1966. Jesus. I wonder if I could fly, would I fly far enough to reach outer space and taste exploration on my lips? Or would I barely make it to the windows on the 18th floor of my high-rise? Would I even make it off the ground with all this heaviness inside my soul? I wonder what would happen if I someone from another planet – an alien – followed me on Twitter or Instagram, and I couldn't tell anybody about it. I wonder if they asked me what music was, would they like the song I played them, the Ela Minus song "Dominique"? I imagine they would. Ela Minus may make music for humans, but it's safe to say she could do just fine for herself making music for aliens, too, should they ever have a hankering for manmade music. Stay weird and beautiful. Photo by Juan Ortiz-Arenas.
—
Mustafa Abubaker
on November 5, 2020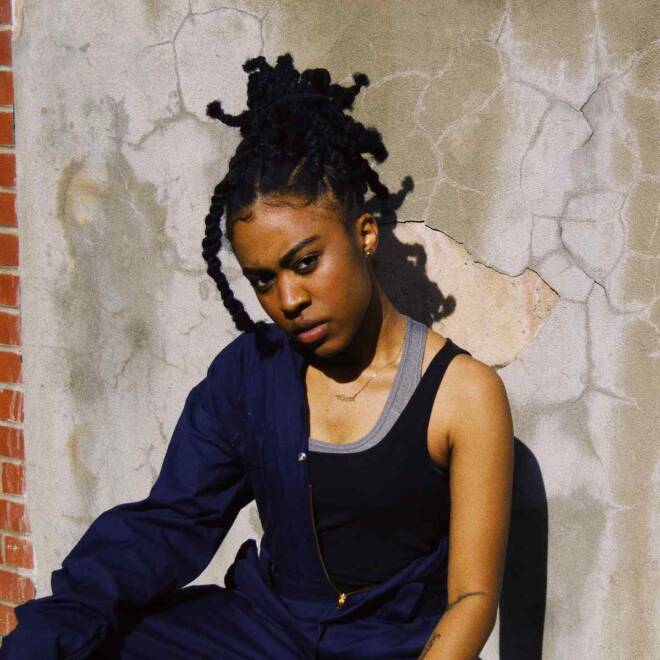 Christinna O - "Braided"
---
A repetitive, stuttery guitar plays two notes over a disjointed bassy kick and floor drum groove. Voices sing ghostly oooo sounds, fading in and out of the foreground. Christinna O's "Braided" isn't trying to fill the room with a million instruments — she's doing it with energy. The minimalist repetition is meditative, draws us into a dream-like state. "Braided to the back of my head, now, baby," she says, alternating seamlessly between speech and song. Then, out of nowhere the room empties and it's just Christinna the poet laying out truths in such perfect precision. Only the oooos are left, as she intones, "Come on now, let's not act like this skin ain't my skin, like it don't hold the whole sun inside its mouth." We, too, are consumed by the truth and beauty of this song and poem, braided together as one. Photo by Kenya Naomi.
—
Mikhal Weiner
on November 5, 2020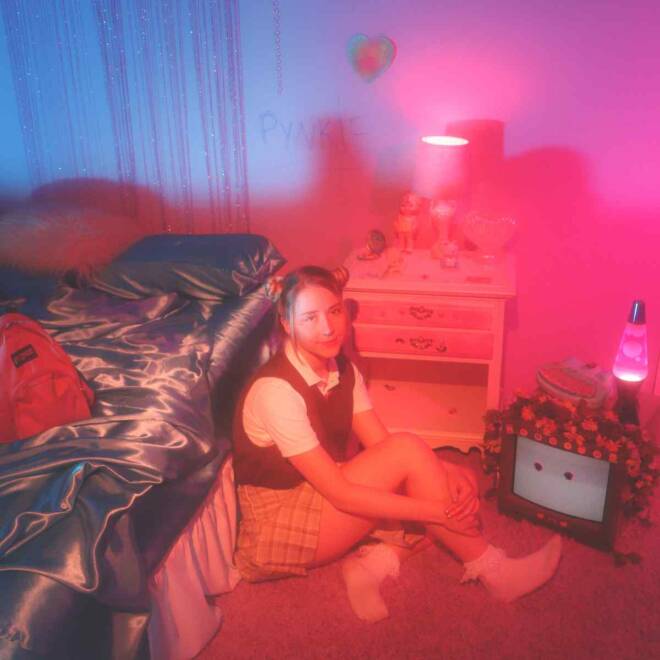 Pynkie - Juice
---
"Juice," from PYNKIE's latest album #37, is an oasis for the lost hearts scared of falling too deep. Not only can NJ-based Lindsey Radice write a lo-fi dance ballad like very few, she can write, perform and co-produce an entire album of them and make it look easy. "Juice," which appears about halfway through the album, reflects upon a troubled relationship with dependency issues over a comforting lo-fi beat. While Radice sings, "Make me go home / Once in a while / Don't let me stay all night / I don't wanna fight," the song will have you feeling safe — maybe a perfect analogy to what keeps you coming back and back again to someone who makes you feel scared. That and the fact that the rest of life can be much more scary. PYNKIE's sophomore album #37 is out now, and it's full of sweet testaments of love and figuring the world out. Photo by Kelli McGuire.
—
Giulia Santana
on November 5, 2020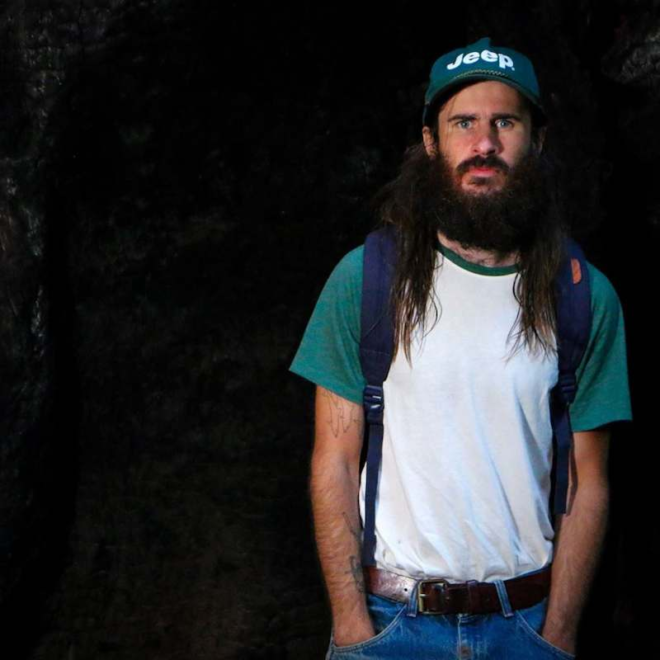 Petey - The Same Chords
---
Petey's "The Same Chords" begins with a captivating ricochet of sound and continues into gorgeously honest lyrics. This track comes off of Petey's new EP Checkin' Up On Buds, which features a lineup of four candid, hard-hitting and compelling songs, each with unique feels but carrying consistency in charm. Guided by the soft touch of keys and the ease of guitar, this song addresses the monotony and consternation that comes with being human and the importance of recognizing that there are people who truly care, and being a friend who does truly care. Throughout the chorus, Petey repeats, "There's nothin' more important than your checkin' up on buds," which is the lyric that christens the EP with its name.
—
Laney Esper
on November 2, 2020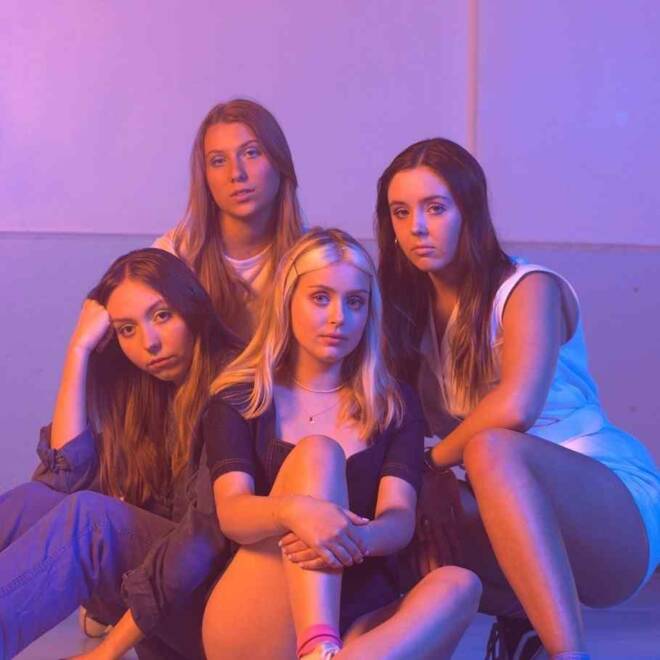 Erthlings - Irrational
---
Erthlings are back with their new single, "Irrational." On this well executed, dreamy pop tune, the indie quartet finds an even fuller and lusher sound while maintaining their strong cohesion as a band, where all parts seem to flourish in their own lane. The music video takes place in a roller rink, patrons circling the band as they perform, and it feels like such a perfect metaphor to describe the song's dynamics. Roller skating offers a sense of ease. We observe as people gracefully glide on by, but it's the tiny movements and moments that keep them upright. "Irrational" is an easy-swaying song that is covered with these same kinds of tiny details and flourishes, which are what bring it to life and really make it shine. The harsh, fuzzy chords are laid out perfectly to make room for the gentle and intimate vocals, perfectly dialing in the delicate balance between too subtle and too much. Meanwhile, the lead synth breaks through with a tone like lightning, striking and engaging. The drum sounds evolve as the chorus returns back to the second verse. It's choices like these that hold together a beautiful song and allow it to flow effortlessly around the rink.
—
Max Himelhoch
on November 2, 2020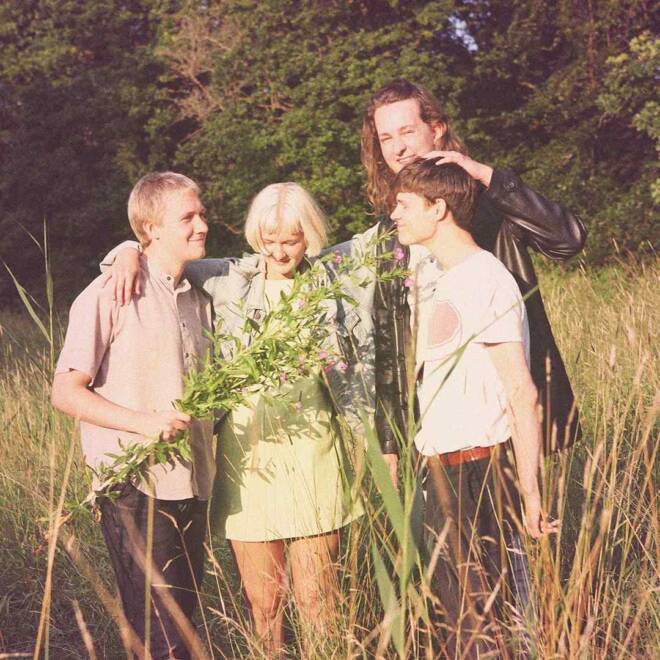 Kindsight - Terminal Daze
---
"Terminal Daze" is a gleaming indie rock track made for the beginning of a coming-of-age film, featuring unbridled youth and charisma. It's the catapult into summer on the last day of school — a feeling ready to chase away inertia. The Copenhagen-based quartet Kindsight says it's "as unrelenting as a big train — steady as it goes." And it's certainly a train you would want to catch: an enticing escape from responsibility, further persuaded by the guitar and commanding drums. The bright, silvery vocals whisk us away in high lilts and phrases, and all care is gone in the world, at least for a small moment. Photo by Line Hvid.
—
Katya Myasnikova
on November 2, 2020