Buzzing Daily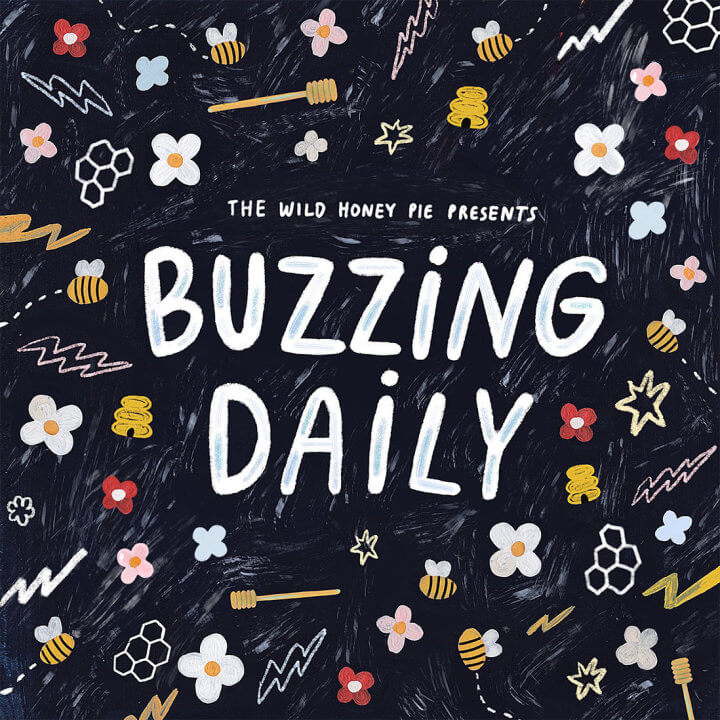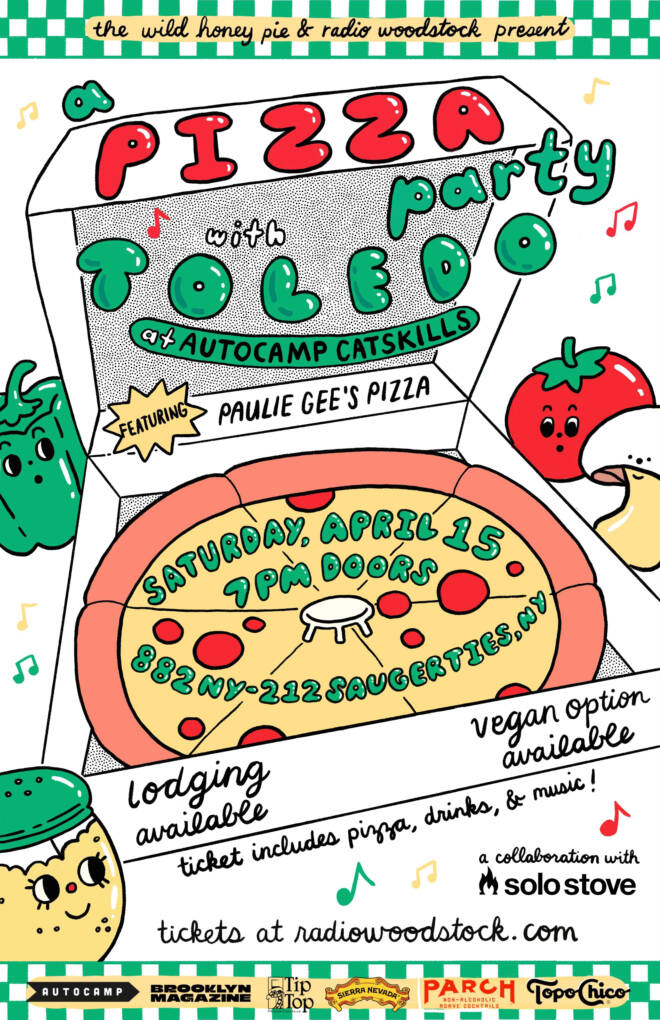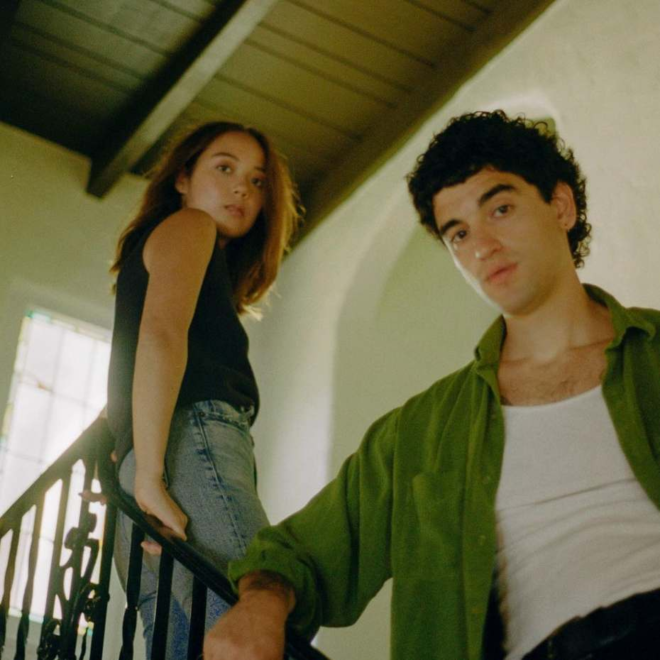 Laufey and Adam Melchor - Love Flew Away
---
Jazz-charmed Laufey Lin and indie-pop dazzled Adam Melchor got together on exhilarating new track "Love Flew Away." Sometimes falling out of love feels like falling into a dream you can tell you're not awake for. As we move around, the world around us feels real, but not quite real enough to hurt us if we let go too soon. This song feels exactly like the motion of letting go. Laufey's classic vocals fit perfectly with Melchor's dreamy tones, creating a dazy lullaby for the ages. Both artists are touring right now, and we've got our fingers crossed that means they'll surprise fans with performances together. Photo by Caity Krone.
—
Giulia Santana
on October 28, 2021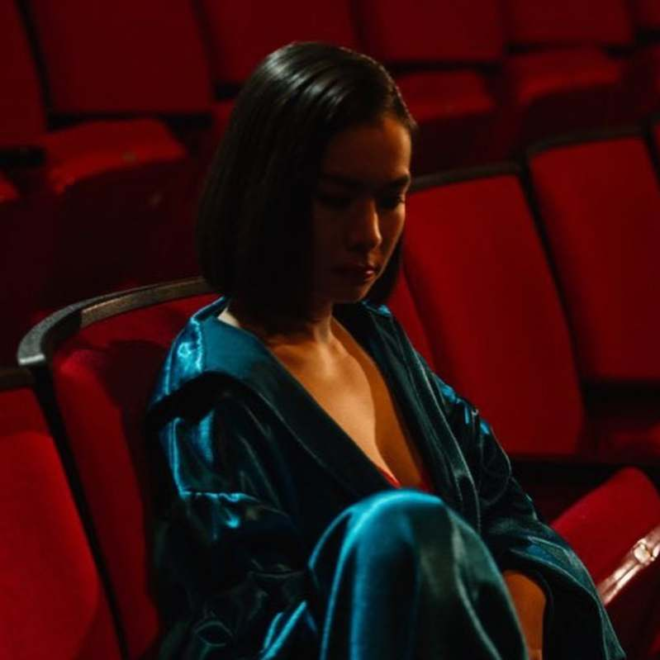 Mitski - Working for the Knife
---
Mitski returned earlier this month with a new single and corresponding music video called "Working for the Knife." Engaging, catchy and lyrically fascinating, "Working for the Knife" exhibits what Mitski does best: present thoughtful, probing questions about the nuance of growing old to the beat of a unique, indie-pop sound. This is a recurring theme in her music: maturing, inadequacy, heartbreak, the natural consequences of aging. Though what "working for the knife" actually entails feels open to interpretation. We see that, to her, the knife that enslaves her is her cyclical sense of pestering deficiency—the world's perception of her, her writer's block, her heartbreak songs, all of it: "I used to think I would tell stories / But nobody cared for the stories I had / About no good guys / I always knew the world moves on / I just didn't know it would go without me / I start the day high and it ends so low / 'Cause I'm working for the knife." The music video is a gorgeous reiteration of this very conflict. At the end, we see Mitski finally release into her artistic expression. We see her fully lean into her movement as she dances and beats and flails to nothing but the sound of her own hands and feet hitting the stage floor. Photo by Ebru Yıldız.
—
Hannah Lupas
on October 27, 2021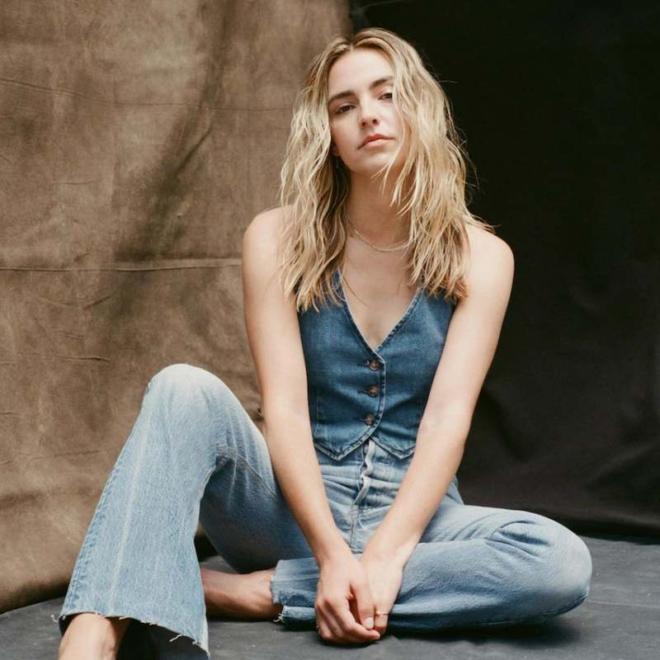 Katelyn Tarver - All Our Friends Are Splitting Up
---
From the first entrance of the moody, cascading guitars and Katelyn Tarver's crisp, emotive vocal delivery, you can feel the threat of imminent heartache simmering in the background of this deceptively simple pop ballad. "All Our Friends Are Splitting Up" draws on the clear language of someone determined to be understood in a situation that's fast spinning out of their control. Where Tarver makes broader observations in lines like, "Oh is this just how it goes? / You fall in fast and then it falls apart so slow," it's in the little details where she finds specificity: "I know we process things a little differently / But I'm jumping off the bridge while you watch TV."
The entrance of drums pushes this seemingly simple ballad further into bedroom pop territory, driving the emotionality home. Reminiscent of Gracie Abrams, "All Our Friends Are Splitting Up" is the kind of song you want to play on repeat in headphones to catch all the layers happening in the production. There's a melodic meditativeness to the song—it's both catchy and catches you off guard. It can be heartbreaking to be so hopeful, and Tarver's song captures the essence of wanting to hold onto a love that you feel fast slipping away. Photo by Ethan Gulley.
—
Belle Shea
on October 27, 2021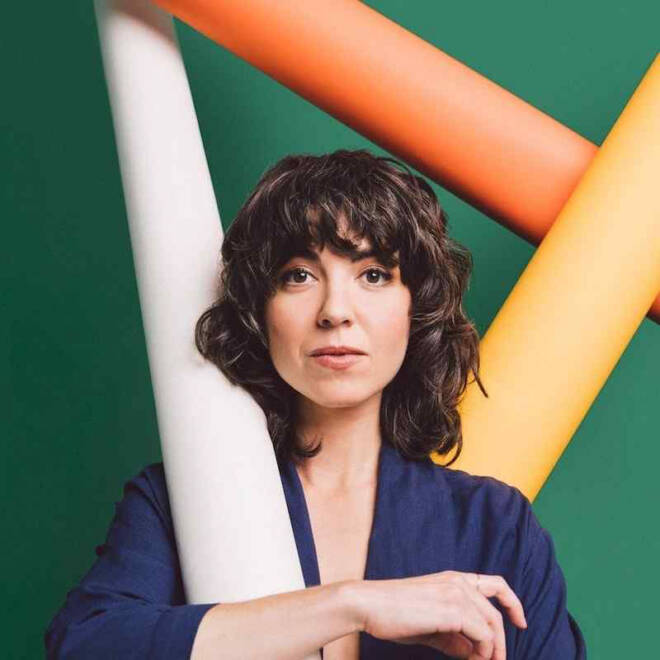 Oddnesse - Rome
---
There's something about this time of year that could best be summed up as feeling "over it." While summer lingers hopefully as the seasons change, it proves no match for the unavoidable shift into sweatshirts and cool weather. "Rome" is a track by Oddnesse that embodies this transitional period. It feels like the sun peeking through tree branches and spilling onto the sidewalk; like getting out of your house for the first time since fall broke, feeling a chill in the air under the clear blue sky, or putting on your favorite sweater for the first time since last year. Feel-good instrumental elements like acoustic guitar and bright sounding drums blended with alleviating lyrical declarations like "Swear it's over, the days that you left me here" capture Oddnesse's soothing mood. We hear her inquire, "Is it effed up if I gave up dreaming of Rome?" and are asked to contemplate what it is we may be holding onto—people, expectations, fantasies—that no longer serve us. On her way to revealing an answer, Oddnesse lets go of fairytales or honeymoons, deciding to contemplate herself instead. As the song draws to a close, she asks, "Is it effed up if I'm tired? I'd rather go home." The answer is no: you don't need to spend energy romanticizing life alongside another. Relieve yourself from the weight of past longings and intentions; as the seasons change, so will you. There is nothing more beautiful than remembering that we provide the love that "treats us the way that it should."
—
Jenna Andreozzi
on October 22, 2021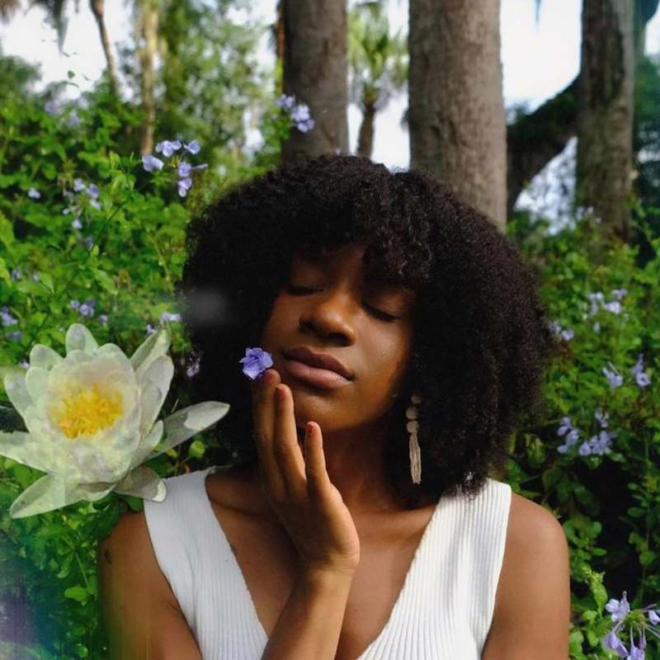 Aisha Badru - The Way Back Home
---
The first thing any listener of Aisha Badru's music has to notice is her uniquely haunting vocal tone. Soaring over simple acoustic guitar strums and the pulsing four-on-the-floor drumbeat of "The Way Back Home," Badru's lush lead vocal takes this emotive acoustic track to new heights. Shimmering, delicate synths in the background of the production are a clever touch to echo Badru's own otherworldly vocal quality. This is a song to listen to on a misty night, possibly while tracing the steady beacon of a lit lighthouse over dark waters.
The lyrics of "The Way Back Home" are simple, possibly because they don't have to do much more than provide a way for us to experience Badru's voice. Lines like "There's a world out there and it'll come calling" are repeated with subtle differences throughout, evolving just enough to illustrate the song's message of constancy and certainty even as new experiences beckon. However, the arrangement of this track is more layered than you might expect from a typical acoustic ballad. The choruses especially feature a thick, warm low-end that you could melt into. Overall, from the rich instrumentation to the moving vocal to the mantra-like lyrics, Aisha Badru's "The Way Back Home" is a song that invites you to dissolve into it, trusting that it will carry you back to where you came from.
—
Belle Shea
on October 19, 2021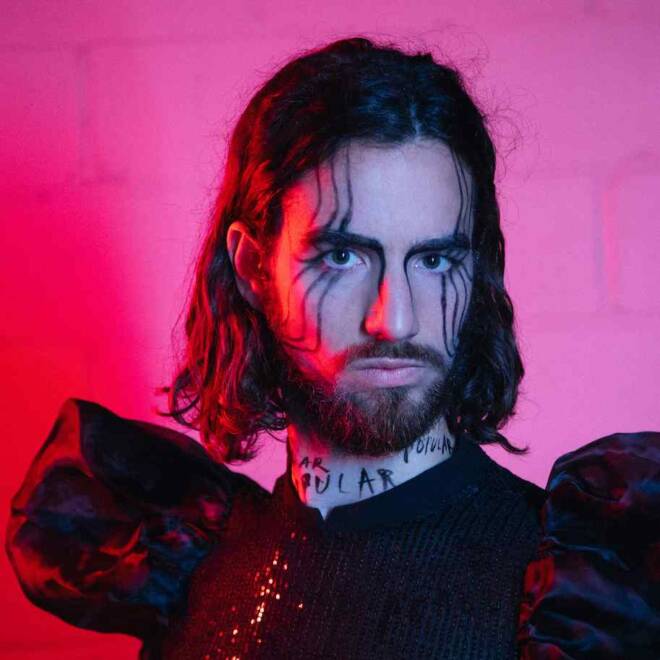 Premiere

Miles Francis - Popular (Future Generations Remix)
---
Premiering today is a new remix of Miles Francis' "Popular" by Future Generations' Eddie Gore, putting a brighter twist on the dark track that explores the male ego and the need for power. The collaboration makes for a slower, bouncy bop that sheds new light on the way social media, Instagram in particular, creates unattainable ideals, forcing us to feign happiness when it escapes us.
Said Francis on the remix: "Eddie's remix floored me the first time I heard it! He took my vocals completely out of their context and presented them with this entirely new energy that is saccharine yet ominous, sad yet blissfully hopeful. The lyrics are, at their core, dark, and stem from a kind of sadness—and the original song works really hard to cover that sadness up. This version strips away all of that pretense, yet it simultaneously packages the sadness up even cleaner—which is disconcerting in a whole new way. The anxiety has a new look, the attitude is very 'posi-vibes!' with tears of desperation streaming down your face. It evokes the song's meaning exactly. All remixes have the opportunity to present a song in a new light, but Eddie's remix really made me think and feel."
From Future Generations' Eddie Gore: "The original song is so good at portraying this kind of manic relationship we all have with trying to be popular and well-liked. The line, "I live to be popular," is so poignant for our day and age especially with social media. It's an inherently sad thought that so many people feel like their self-worth is tied to their popularity, so I wanted to bring some of that sadness into my remix of the song. Still, the remix is not without its grand moments, and to me, those moments are representative of the times when you start to believe your own bullshit; that this really is the path to happiness. It was such a pleasure working with Miles on this, and I'm very grateful to them for letting me put my own spin on this awesome track."
Photo by Charles Billot.

—
Ysabella Monton
on October 15, 2021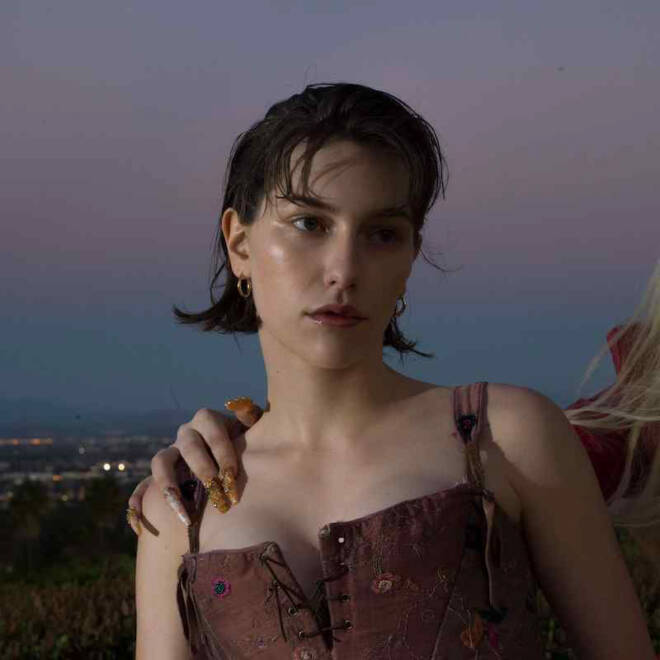 King Princess - There She Goes Again (The Velvet Underground cover)
---
King Princess is just one of many featured artists on the recently released cover album I'll Be Your Mirror: A Tribute To The Velvet Underground & Nico. Brought to you by Verve Records, the label responsible for the original release in 1967, I'll Be Your Mirror is a tribute to the longstanding legacy of The Velvet Underground and the ways they have impacted the history of rock & roll. King Princess, described by The New York Times as "an old kind of rock star for a new age," tackles the classic "There She Goes Again." While the bones of each track are the same, the production of KP's version feels a bit more full and energetic than the original. Her gritty vocals and undeniable charisma welcome engaging details that make her version distinct in its own right. It's fun, danceable and at one point you can hear her laughing—just one testament to the amount of enjoyment she and the band had while recording the track. The most recognizable difference between the two tracks has to be the ending; contrasting The Velvet Underground's reliable fade-out, KP's version builds to combust. Guitars, synths, drums, bass—it's all there, it's all building and it's all chaos. Each marvelous in its own way, King Princess' cover of "There She Goes Again" and the tribute album at large brings a kind of angst and spirit to 2021 that we all didn't know we needed. Photo by TORSO.
—
Jenna Andreozzi
on October 14, 2021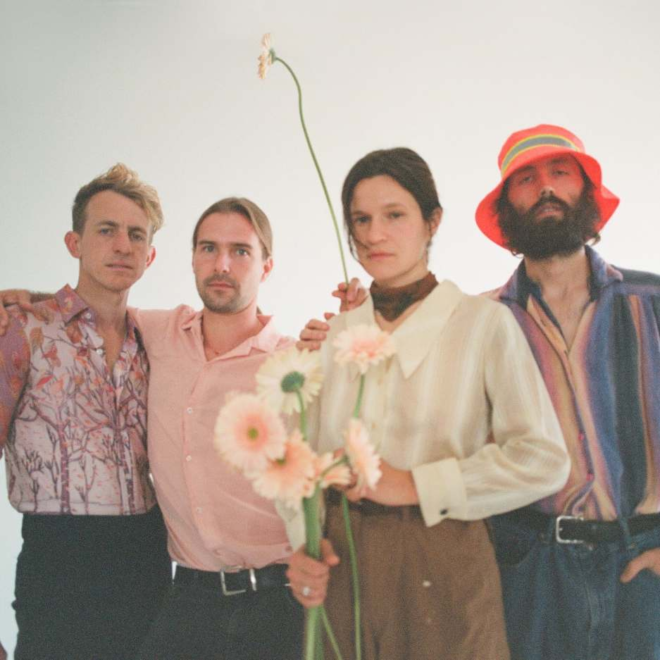 Big Thief - Change
---
Change is a difficult thing to embrace, as likely to rattle existence like a disaster as something divine. At times it's hard to look at change as anything but a Grim Reaper, sweeping away everything that is known and comfortable and loved. Other times, change and its inevitability seems like a powerful crusader of hope and liberation. Big Thief's latest single unconditionally embraces all of change's faces—the beautiful and the grotesque—and attempts to forge a kinder relationship with all of them. The song's arrangement is sparse and intimate, like a living room jam session full of friends and loved ones. A shaker and acoustic guitar establish the song's pulse as steady and slow, like a resting heart rate just as you're falling asleep. Natural imagery weaves with metaphor among the lyrics, delivered with a sense of gentleness and hope that burns bright like a candle. It chases out any sense of fear and the darkness that comes with it. Change, and the liberation it offers, is asked for so deeply and so intensely that it comes out sounding like a prayer. In offering, the void of whatever was held before remains empty. In its place begins the construction of a new home for peace, where you hope that it will someday soon come home to roost. That its warm and feathered body will nestle in your breast and your heart will know lightness once more. For now, that space among your ribs may stand empty and bruised, but nothing can stand against change. Might as well embrace it, and learn to love it too. Photo by Alexa Viscius.
—
Allison Hill
on October 13, 2021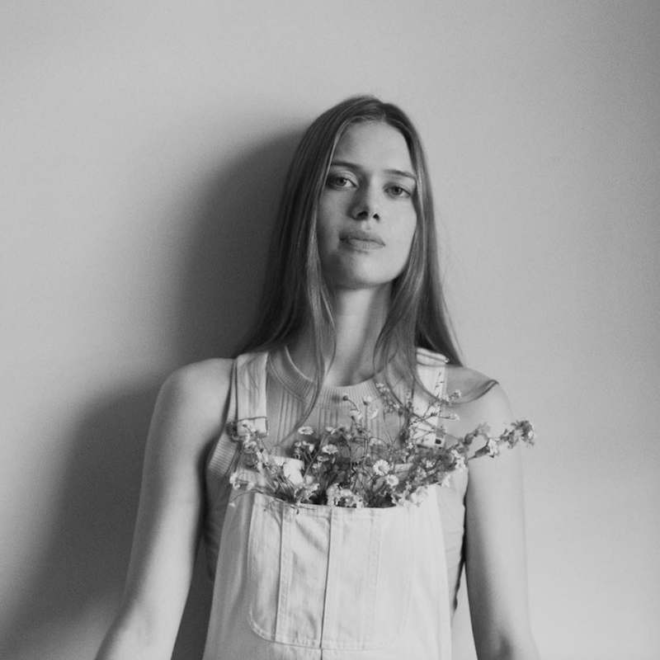 Morly - Up Above
---
Content Warning: Depression
Most folk share (or can at least understand) the verdict that a 12-oz., half-filled glass of water is not something typically classified as a heavy object. Moreover, if asked to hold the glass, chances are one would be able to do so without any complaints of heaviness. However, if asked to hold the glass for an hour, one's arm might tire, and wielding this glass might be a bit more of a challenge despite its actual weight never changing. Now, imagine holding that glass for a day, a week, a year...most of your life. Depression is like a glass of water, the longer you have it in your clutches, the more difficult it becomes to stay afloat. For those sinking moments when arms are left quaking and emotions double as anchors chaining our feet, we cannot be more than grateful to the person or people who aid in our resurface.
London-based artist Morly hymns her own saving grace in her latest track, "Up Above." The emotionally grappling track plays as a siren song, inviting listeners to lose themselves in the beautifully encrypted memories Morly paints behind every verse. "Up Above" speaks to internalized battles the rising artist faces while also serving as an ode of immense gratitude for the individual in her life who pulls her "back to the sun...up above."
The song sits as the sixth track on her debut album 'Til I Start Speaking, which surfaced this past August. Gaining monumental momentum on her 2016 EP Something More Than Holy, her singing career was placed on a temporary hold once she was diagnosed with Lyme disease. In spite of her trials, the vocally enchanting artist continues her musical plight, utilizing both her "glass of water" and her loved one to aid in the creation of her own kingdom. Photo by Megan Kellythorn.
—
Bianca Brown
on September 29, 2021