Buzzing Daily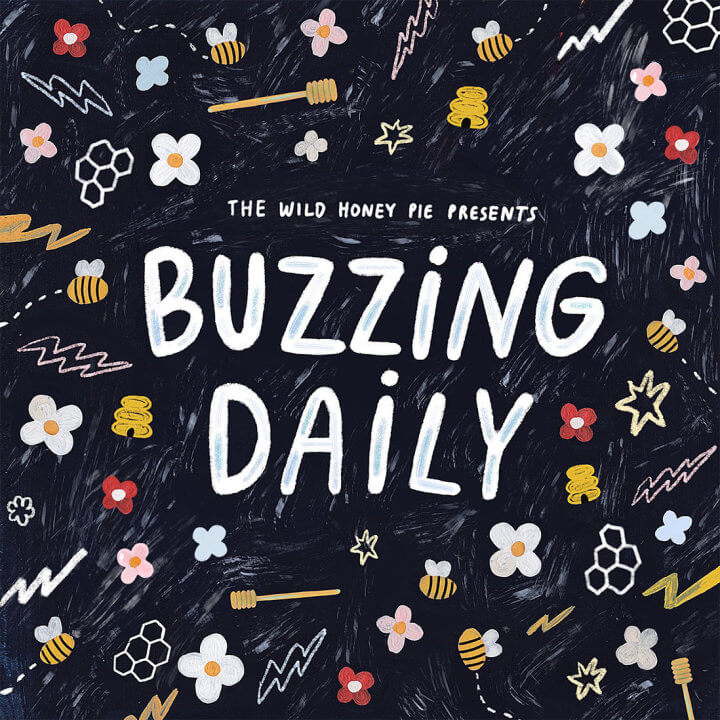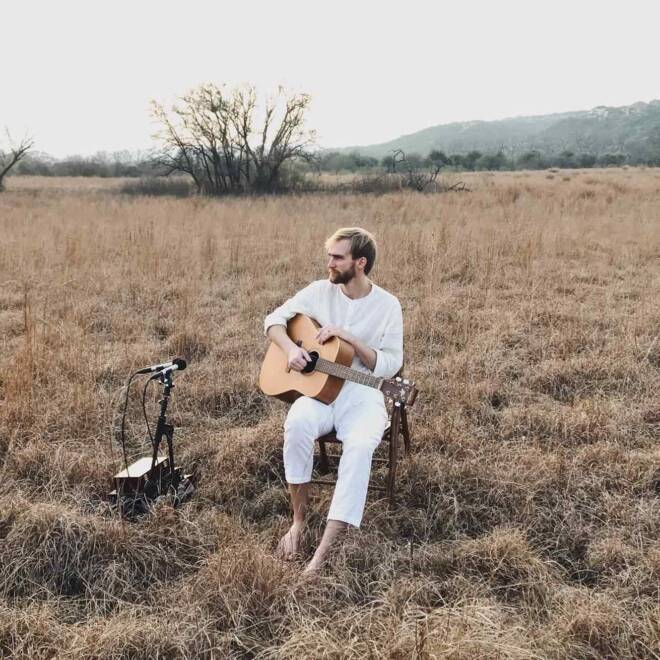 Son of Cloud - How To Love You Today
---
With "How To Love You Today," you're guided through the initial feeling of being completely in love and trying to figure out how to translate something so beautiful into words. Son of Cloud's much-anticipated album is right around the corner, and the first single doesn't disappoint. Indie-folk singer, producer and songwriter Jonathan Seale's moniker is a nickname given to him by the Yukpa indigenous tribe of Venezuela, close to where he grew up. In "How To Love You Today," Seale pulls us in with swipe-you-off-your-feet lyrics and the kind of wholehearted vibe of a well-worked folk melody. The artist has been working on his album while producing for several other artists over the last ten years. Son of Cloud's self-titled debut comes out on 4/12.
—
Giulia Santana
on April 3, 2019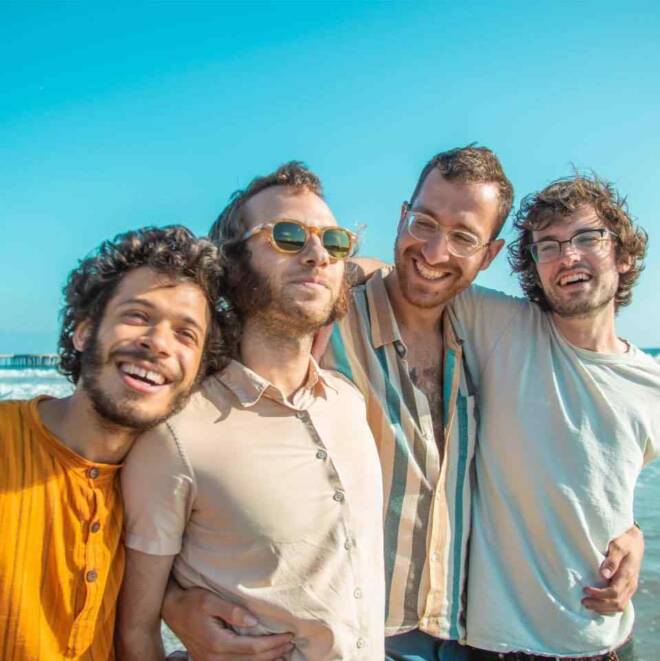 Young Jesus - Deterritory
---
Not many bands have the guts, or perhaps the healthy disregard for convention, to spend three and a half minutes of a six-minute song on a wordless build. "Deterritory," the opening track from Young Jesus' newest album, The Whole Thing Is Just Here, measures in the bottom half of song lengths on the album in the face of tracks like the 20 minute closer, "Gulf," but serves as the album's bold opening statement. Distorted chords ringing out in sustain leave room for all of the twisting paths on which the band will embark. Nestled comfortably in the middle of the track as its emotional apex are singer John Rossiter's howls, the kind that might soundtrack a movie's protagonist running to meet their fate, or sprinting to escape it. Finally, with all of the grit and syncopation of Hop Along's Frances Quinlan, singer John Rossiter shouts the song's mission statement, "It's not / Enough / To hate / The world / We live / Within." The line, repeated in a seamless loop and perfect disyllabic symmetry, illustrates the endless cycle of hatred begetting itself—how inaction is powerless against its reckless inertia.
—
Daniel Shanker
on March 26, 2019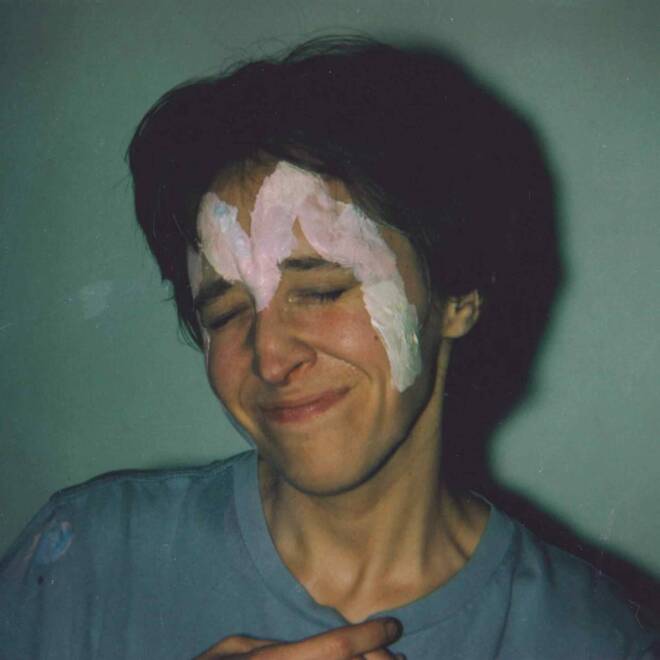 Lomelda - Bust
---
M for Empathy, the new record from Lomelda, is a collage of thoughts and "things said or should of said." With all tracks running under three minutes and lyrical narratives that feel more like tender voicemails than rambling love letters, Lomelda finds clarity of thought as she carefully pieces through the realities of her relationships to herself, others, and the world that is laid out around her. The second track on the record "Bust" is a ninety second, two-sentence affair that unfolds with an incredible amount of nuance and care, finding a surprising sense of expansiveness. While a flourish of warm, muted guitars and a sweetly rambling piano shift like shadows, a contemplative voice meets us at the halfway mark—trying to recall a list of confessions that seem to have escaped them and consider how their words might be received. This investigation of perception is the thread that weaves itself through "Bust" and into the rest of the record. Lomelda continually seeks a better understanding of the ways in which we are held either close or at a distance by our ability to empathize and see things from someone else's perspective.
—
Emma Bowers
on March 26, 2019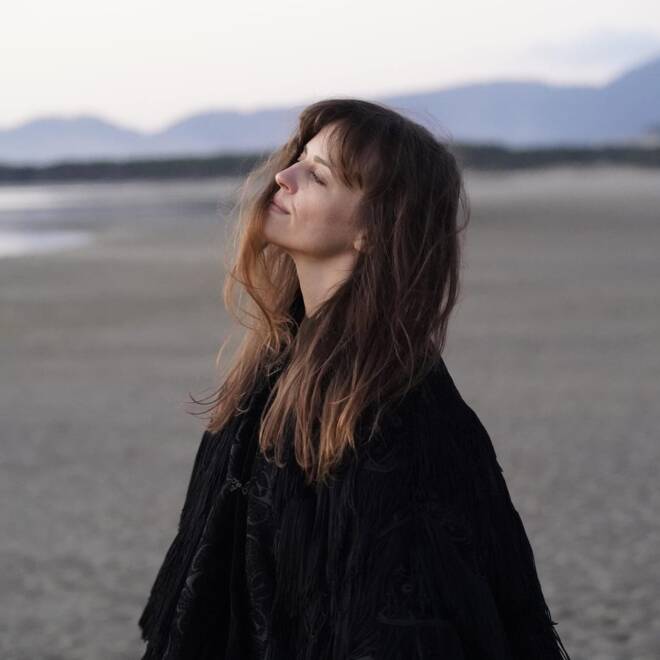 Heather Woods Broderick - Where I Lay
---
Through ambient synth sounds and a soft, dreamy vocal, indie folk-rocker Heather Woods Broderick's single, "Where I Lay," transports you to the vast expanse of the Oregon coast where it was created. Cool, down-tempo verses mimic the hazy landscape of the Pacific Northwest, then culminate into an orchestral chorus complete with a slamming baby grand and choir-like backing vocals. It's a beautifully serene song—capable of being an anthem or a lullaby depending on your state of mind—and thanks in large part to the hooky chorus vocal, one you can listen to over and over. "Where I Lay" is reminiscent of a softer, slightly more colorful Sharon Van Etten. It's the first single from Broderick's upcoming album, Invitation, set to be released April 19th via Western Vinyl.
—
Britnee Meiser
on March 25, 2019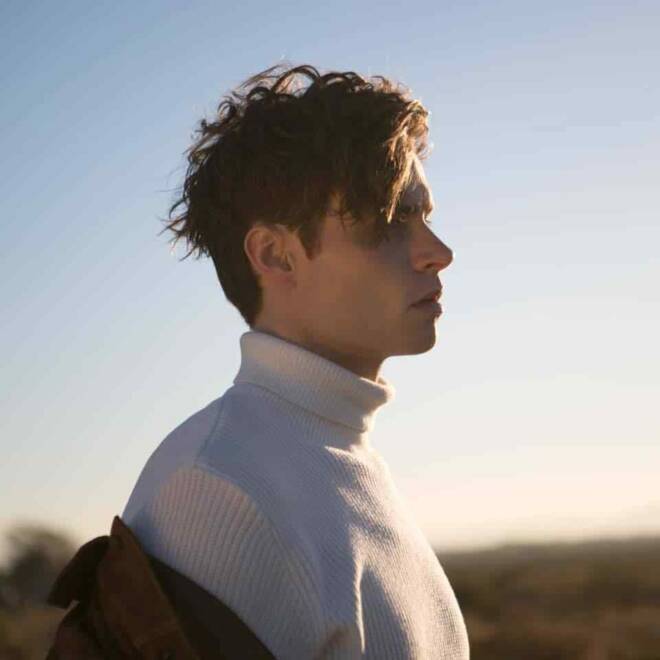 Spencer Sutherland - Sweater
---
Spencer Sutherland has been on a roll ever since he appeared on The X Factor in 2017. One of his most recent singles "Sweater" is the perfect example of his signature pop and R&B sound. The most addictive quality of the song is up for debate, but there is no denying its lyrical genius. Each line is somehow relatable, bitter-sweet, and comical. Something about seeing an ex in your old sweater makes you want to smile in spite of yourself when you listen to this song. But it's not just Sutherland's lyrics that draw you in. It's also his vocal style—singing of an ex-lover wearing some beloved piece of his wardrobe with an upbeat cadence and his varying falsetto. The way the beat floats along with the lyrics creates a feel-good-vibe, unlike most songs about ex-lovers. "Sweater" will be stuck in your head for days even if you haven't lost a sweater to an ex—or, if you are the ex with that sweater.
—
Monica Hand
on March 25, 2019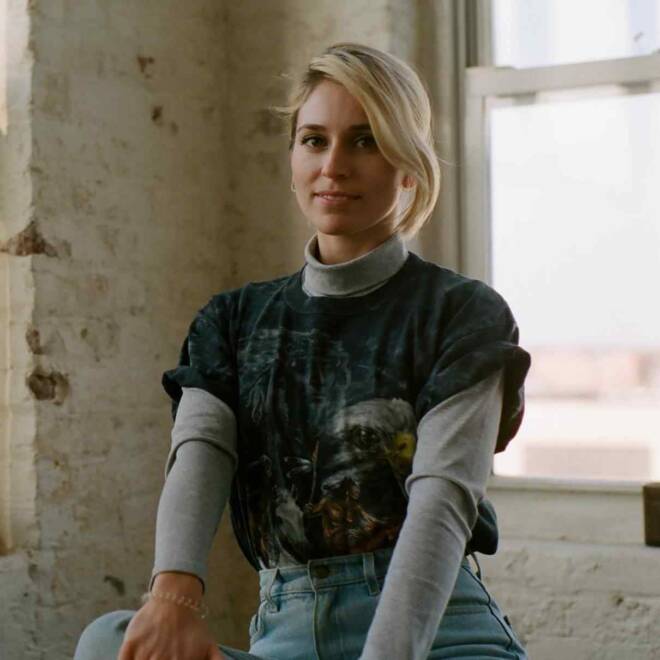 MUNYA - Blue Pine
---
"Blue Pine" is the title track off of Canadian synth-pop artist MUNYA's latest EP. She has been busy this past year releasing three separate EPs that she has tied together to create her self-titled album. The newest single is named after the fictitious mountain in Twin Peaks, which Josie Boivin, the sole member of the project, cites as a major influence. The song has a slow build, resting in the atmosphere of synthesizers and drum machines for a little over a minute before Boivin's falsetto joins the fray. While some of the synths sit within the same register as her voice, others layer over and under creating a fuller sound. Though the song rests well within dream/synth-pop there are remnants of folk—a wisp of mountain air floating in and out as her voice pierces through the synthetic noise. There is a mystical quality to the track as she sings of a place somewhere between real life and dreams. The Blue Pine mountain may not be here in reality, but Boivin's revelry of the Lynchian artifact makes it almost tangible.
—
Corey Bates
on March 22, 2019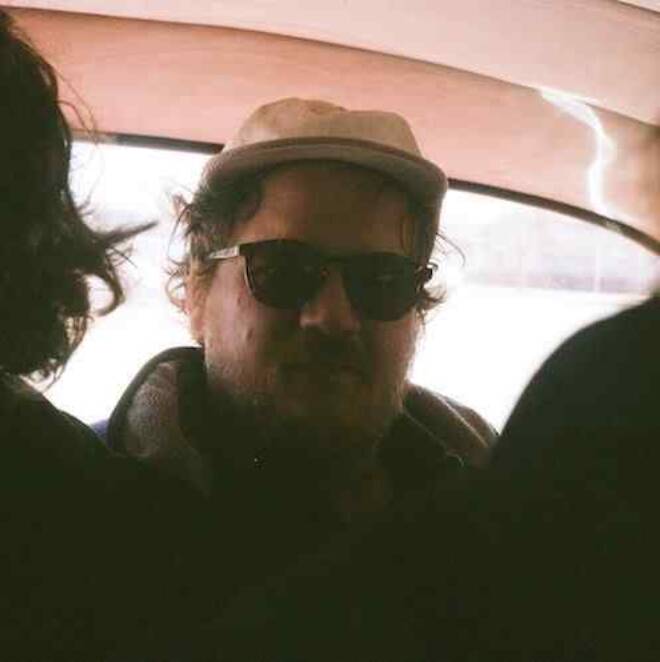 Michael Nau - No Quit
---
"No Quit" is the newest low-fi groove from indie folk-rocker Michael Nau. A multi-talented singer and instrumentalist, Nau previously fronted the bands Cotton Jones and Page France. His most recent solo album, Michael Nau & The Mighty Thread, proved his laid-back arrangements to be deceptively simple and impressively cohesive in mood. "No Quit" is his first single since that release, and it does not disappoint. Soulful and smooth, this track is the definition of easy listening—a variety of influences are working together to quietly grab your attention. The fuzzy guitar and synths are reminiscent of 70s psychedelia. Nau's crooning vocal rests comfortably in soul music, and the reverb-heavy production makes the entire thing sound like it was recorded on a stage. The result is a song that sounds like it has existed since the beginning of time.
—
Britnee Meiser
on March 22, 2019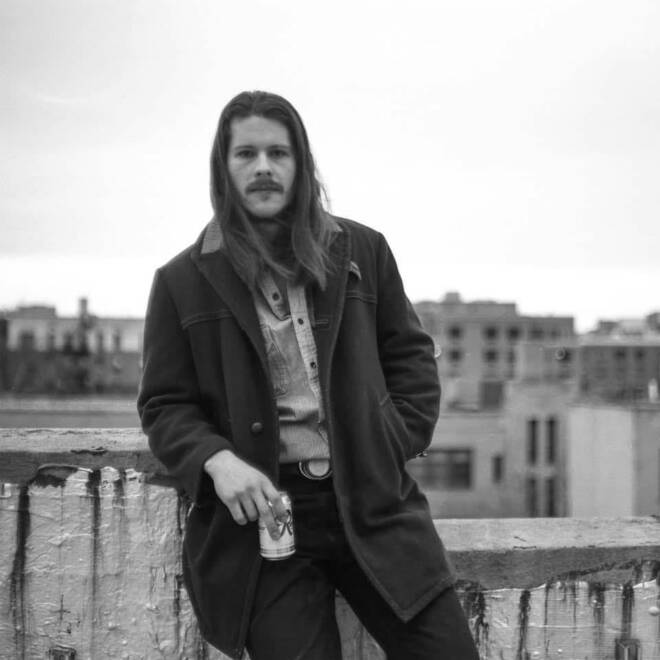 Chris Rovik - Let Go
---
"Let Go", the title track off of Brooklyn indie-folk artist Chris Rovik's debut EP, mulls over an inability to relinquish control. Rovik, who is also the frontman of the indie-rock trio Clone Wolf, proves that you don't need to be loud to be powerful. There is beauty in the quiet and simplicity just as there is in complexity. The song opens with droning ambient sound then sinks into a repetitive fingerpicking pattern that continues throughout. Rovik's soulful voice enters the song soon after as he sings "why can't I let go / I don't do well with control" solidifying the message early on. The song feels like it wants to build as it goes on. It pushes and pushes at its constraints, but they never yield. The ambient noise builds as the backing vocals loom eerily, but Rovik dutifully reigns it in. Each time you think he will break free of it, he cycles back to the beginning of the guitar riff, further adding to this feeling of stagnation. As the song comes to a close, we realize he never did let go.
—
Corey Bates
on March 21, 2019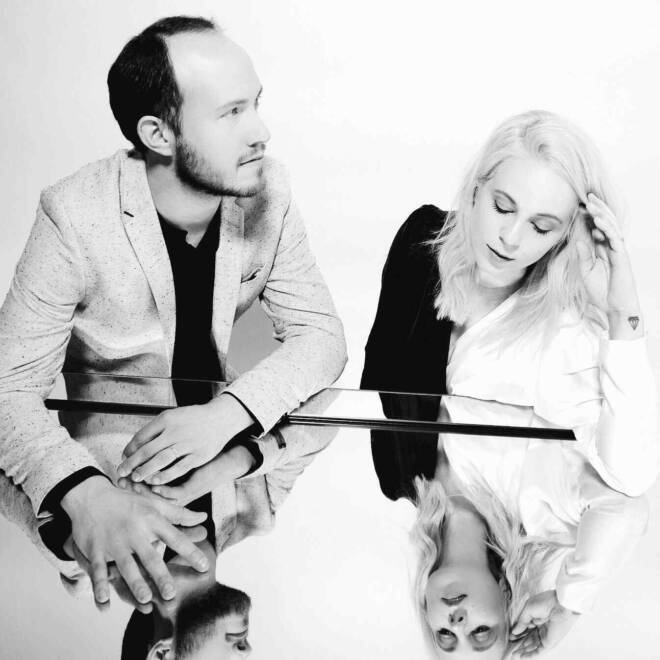 Savoir Adore - Body Heat
---
Brooklyn dream-pop duo Savoir Adore's newest single, "Body Heat," feels like being transported to a glittery 80s dance party. Lush with technicolor synth sounds and carried by vocals as crisp and clear as a diamond, the song is a hi-fi headbanger that grips you from start to finish. The bright and fun production style makes apparent the song's intricacies—like the low, ooo-ing backing vocal in the verses, barely above a whisper—while still letting you immerse yourself in the sound as a whole. Singer Lauren Zettler's vocals are reminiscent of a millennial Madonna; playful and reverberating, they dance through the song with an inviting wink in your direction. "Body Heat" is a fun, hook-filled pop song perfect for dancing the night away with your friends. Hear it live when Savoir Adore plays the late-night dance party at Welcome Campers this May. You can buy tickets here.
—
Britnee Meiser
on March 21, 2019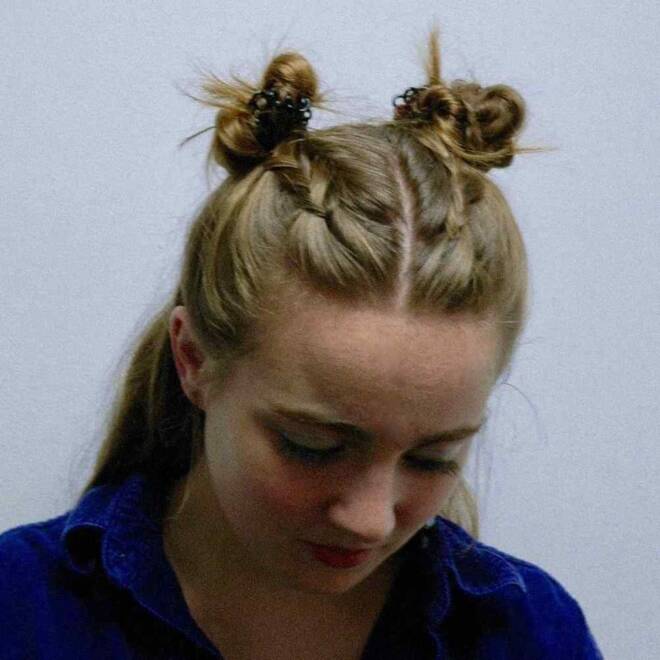 Darcie - Mango
---
"Mango," explores the innocent and intoxicating feeling of figuring out who you are and being exactly that. The sweet vocals of Zigi, who now rocks the Darcie name alone, are enough to get you addicted to the mellifluous vibes of the song. With strong calls of love and confusion from getting lost in someone, the lyrics and melody fully encompass Darcie's unique and lovable sound. The artist is set to play her first headlining shows in the UK next month.
—
Giulia Santana
on March 20, 2019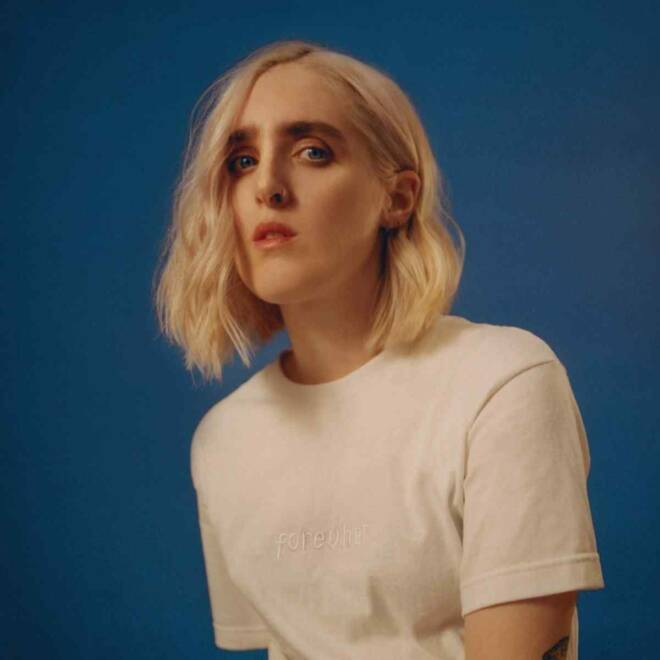 Shura - BKLYNLDN
---
Your speakers aren't cutting out. Shura's "BKLYNLDN" starts not with a stutter but with a full-on double-take. Shura finds herself totally consumed by a new transatlantic love but riddled with the uncertainty of where it will end up, both physically and emotionally. She is nonetheless overcome with that every-minute-of-every-day sort of obsession, singing, "This isn't love / This is an emergency." The chill sway of the song belies her worries as she frantically second guesses every minute without a phone call. The final movement of the song is an expression of pure joy, a day spent basking in the sunlight, as the two lovers finally co-locate. The song picks up the pace and a squishy synth bass adds an undeniably playful air to a song that was thus far so steeped in its own hesitance. Symbolism and imagery, like the first verse's lofty comparison to Jesus, are no longer a relevant currency for a feeling so simple and pure, so Shura resorts to an equally simple and pure expression of her love — "I think you're awesome."
—
Daniel Shanker
on March 20, 2019