Buzzing Daily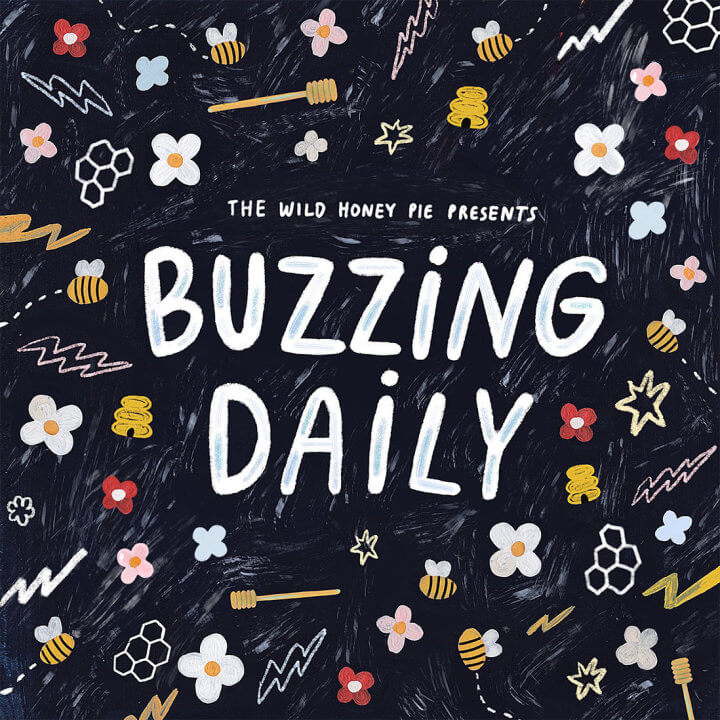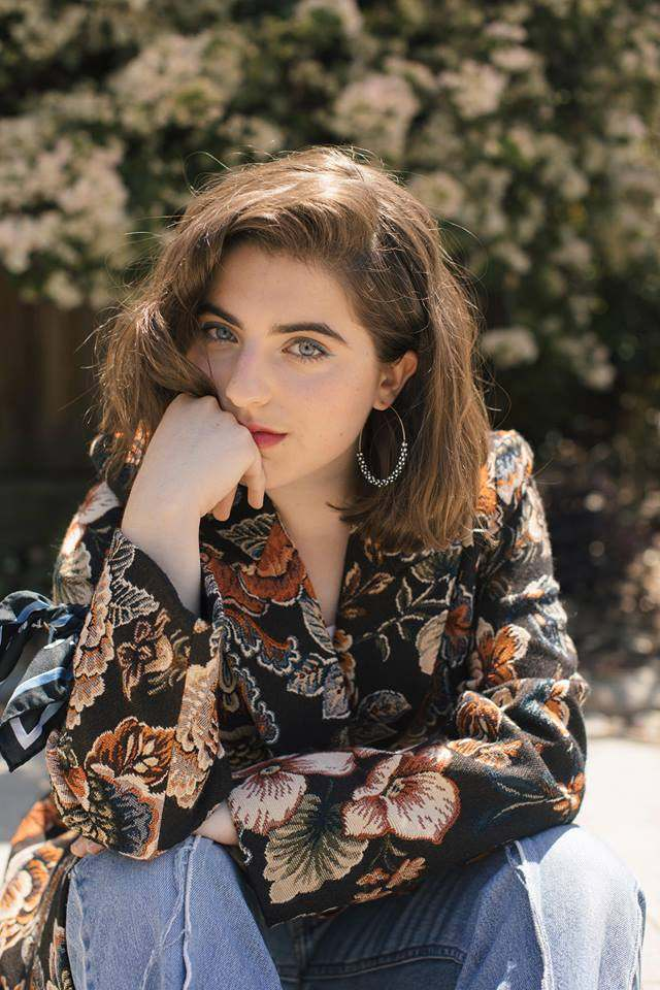 Sofia Wolfson - Nothing's Real
---
We're excited to share Sofia Wolfson's new single, "Nothing's Real," the first off of Wolfson's new EP (set to release...soon)! Sofia's candid, down-to-earth songwriting is relatable in a way that resonates. Produced by Marshall Vore, the track also features Harrison Whitford and Jorge Andre with Anna Butterss accompanying Wolfson. "Nothing's Real" paints a candid picture of the mundane, every day moments that we can get caught up in — especially when we're "spinning like a wheel." Sofia talks us through how the writing process mirrors the song's sentiments: "Nothing's Real" is both about growing pains and feeling unproductive — the feeling that everything is moving really fast around you and it's impossible to catch up. The irony of it all is by writing the song, I was doing something productive...a lot of the upcoming EP is about learning how to grow up and be independent." If "Nothing's Real" is any indication of what's to come, Sofia Wolfson's new EP will help us feel a little less isolated, a little less stuck and a little bit better.
—
Natasha Cucullo
on January 31, 2019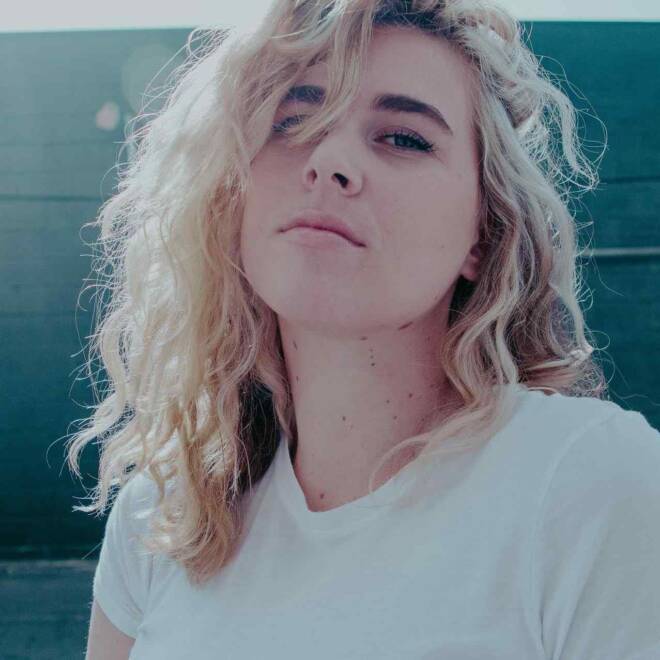 The Dumes - More Than Physical
---
LA based indie rock band The Dumes introduces you to its sound with a crave-filled melody and lyrics that trigger longing for the one you can't let go of. In their debut single, "More Than Physical," vocalist Elodie Tomlinson sings about love and desire, missing something before and after it was yours, and of course, being in love with someone for more than just a touch. Formerly a part of Los Angeles band Sibling, Tomlinson has prior experience in bringing us indie hits like HypeMachine chart-topper "Revolve." "More than Physical" is the lead off of the band's debut EP, GWTC, expected later this year and it sets a basis for the fulfilling songs the five-piece group plans on dropping soon.
—
Giulia Santana
on January 24, 2019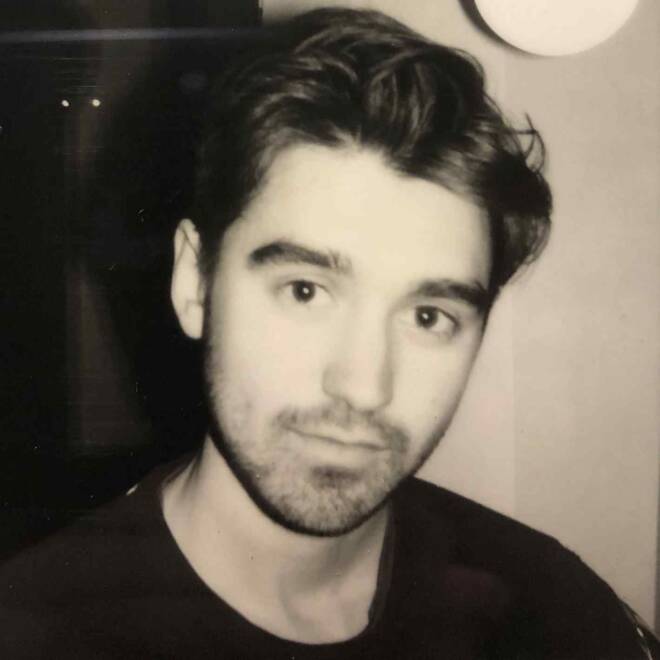 Mindchatter - Trippy
---
Naming a musical project Mindchatter while not establishing any kind of social presence seems bold given our current musical climate. Luckily enough, the one-man band's first single, "Trippy" carries its own weight, painting an evocative picture for what kind of artist Mindchatter actually is. The track suggests that he might be one of the purest embodiments of what defines the genre of bedroom pop. That being said, it still manages to showcase Mindchatter's individual flair. The song whirls with bright, video-game inspired synths, bubbly percussion, groovy bass, and other subtle lo-fi elements like nonchalant vocals and minimal distortion. Mindchatter's distinct melodic phrasing and unusual vocal processing make "Trippy" all the more entrancing. Beyond this single release, not much has been said about who this artist is and what he plans to do. All we know for sure is that it's the first track off an extensive project, which is honestly more than enough for me.
—
Andrea de Varona
on January 24, 2019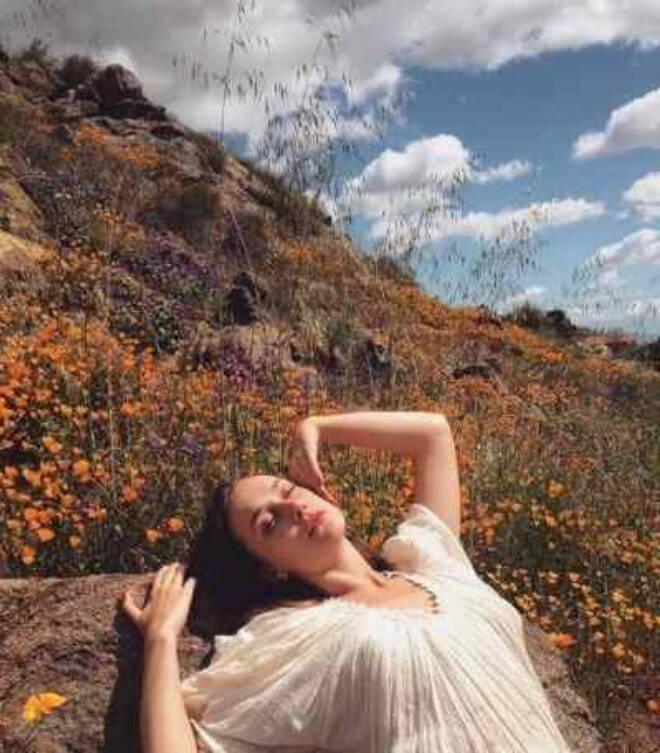 Allie Crow Buckley - Cherry Stems
---
Newcomer Allie Crow Buckley's debut EP is set to release next month and her new single "Cherry Stems" has us excited for what's in store. After a full-house residency at LA's Bootleg Theatre and a tour with Van Williams, Buckley has been gaining buzz that extends far outside the City of Angels. In "Cherry Stems" we can see why she's one to watch. The smooth timbre of her voice matched with the sweet yet melancholy chorus, gives this song a delightful touch of both happy and sad. As she sings of being "lost in love" there is a free fall effect in her voice that takes us with her. After living most of her life near the ocean, it's safe to say that Malibu and all the other oceanside places Buckley has called home, contribute to sound of this subtle summery track. Don't miss "So Romantic" out on February 5!
—
Dara Bankole
on January 23, 2019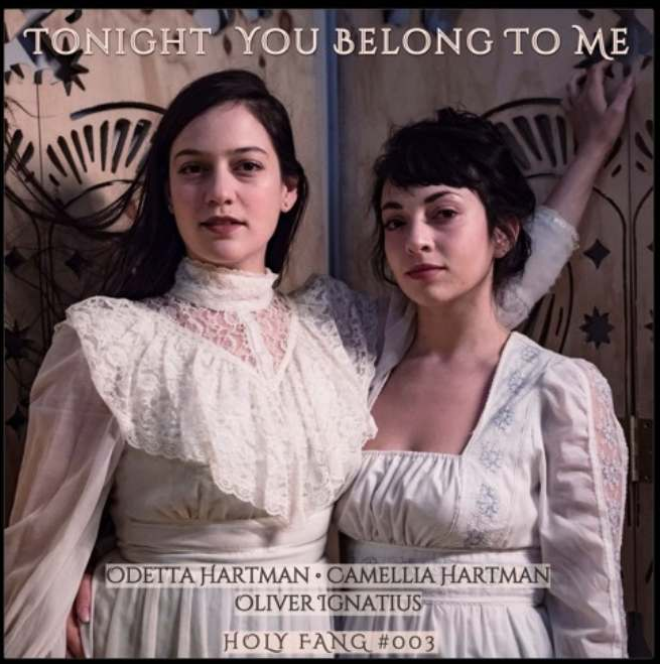 Odetta Hartman, Camellia Hartman & Oliver Ignatius - Tonight You Belong to Me
---
Sister singer/songwriters, Odetta and Camellia Hartman team up with producer and engineer, Oliver Ignatius, to reimagine the standard, "Tonight You Belong To Me," a song you may have seen Steve Martin and Bernadette Peters perform with a ukulele on the beach in a scene from The Jerk. As the latest installment from Ignatius' production house, Holy Fang Studios, the three musicians dreamt up a psych-folk rendition that is certainly mystical. Odetta and Camellia's voices indulge in haunting harmonies that show off the blending of their separate sultry timbres over detuned guitar and banjo pickings. Ignatius joins in the vocal splendor to add an extra layer off stirring harmonics to the song's already charming melodies and together the song swirls and takes flight before it settles and disappears. It would be unsurprising to find this song being played at witching hour, under a full moon in an episode of American Horror Story, as the fog begins to thicken.
—
Deanna DiLandro
on January 23, 2019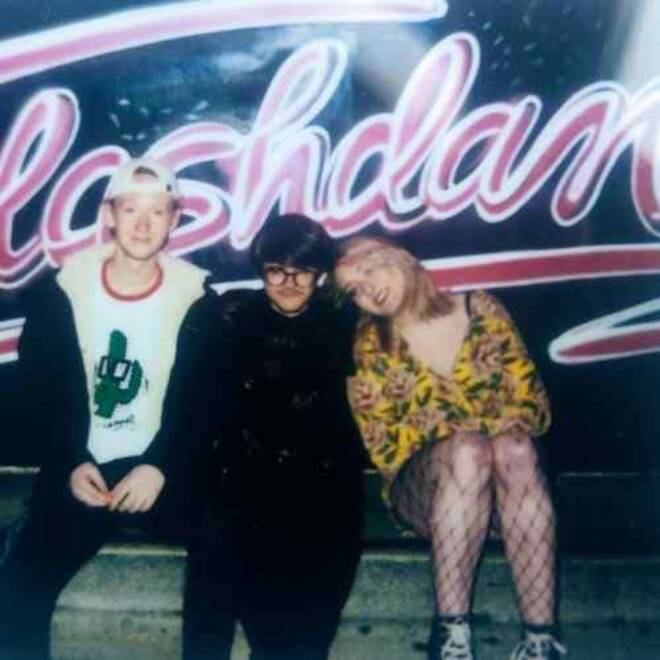 The Sunset Hut - Bury
---
Singer Aphra Smith paints the sepia-toned world of The Sunset Beach Hut in black and white. The bouncy guitar hook wants you to dance. The dreamy atmosphere wants you look back on this as the very best of times. Smith just wants to tell it like it is. When painting one's surroundings in only two colors, it's natural to pick one and defend its use unconditionally, but Smith holds herself to no such constraints. "It's not as easy as I thought it would be / But not quite as hard as you'd expect," she sensibly admits of her path. "Though my insignificance serves me well / I would like a pedestal to know how it feels / To be loved by everybody." She captures the utterly human experience of waffling, of flip-flopping and of being presented with four million choices and not being satisfied with a single one. "Bury" forces us to admit that — not sometimes, but really, truly all the time — things do not turn out perfectly. And as the song reaches its chorus and its most fittingly summer-like, she gives us a reason to dance while also handing us the hardest pill to swallow: "She'll never look at you the way she looks at him."
—
Daniel Shanker
on January 23, 2019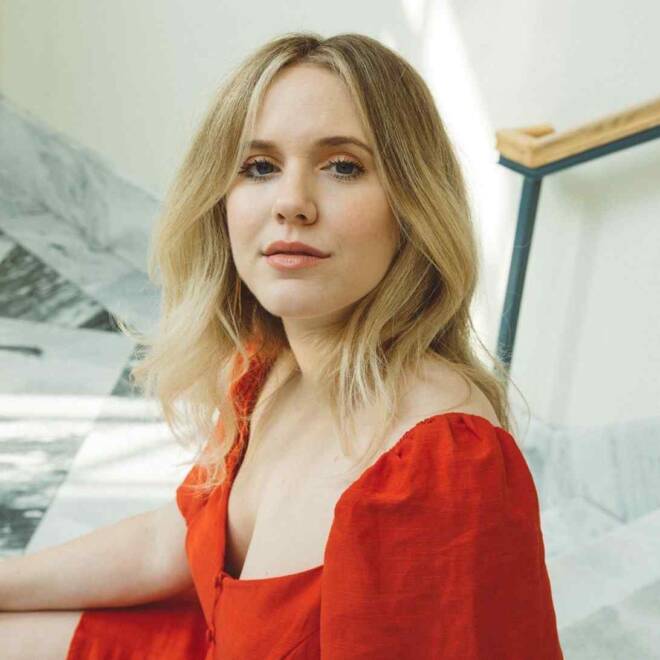 Leah Nobel - Earth and Sky
---
Over collage of sediment rumbling synths and chattering birds, Leah Nobel admits that she not one to use her inside voice on her new year release of "Earth and Sky." At once a love song dedicated to hours spent wandering alone through the woods and a reaffirmation of the human need to connect to the natural world — one outside of cubicles, concrete and screen induced loneliness, the Nashville-based singer/songwriter finds a sonic "valley and crooked little road" of her own in this synthesis of folk and pop. Nobel's upcoming record "Running in Borrowed Shoes" is inspired by numerous interviews she conducted as a hybrid endeavor combining journalism, empathic advocacy, and music, and is set to be released in 2019.
—
Emma Bowers
on January 22, 2019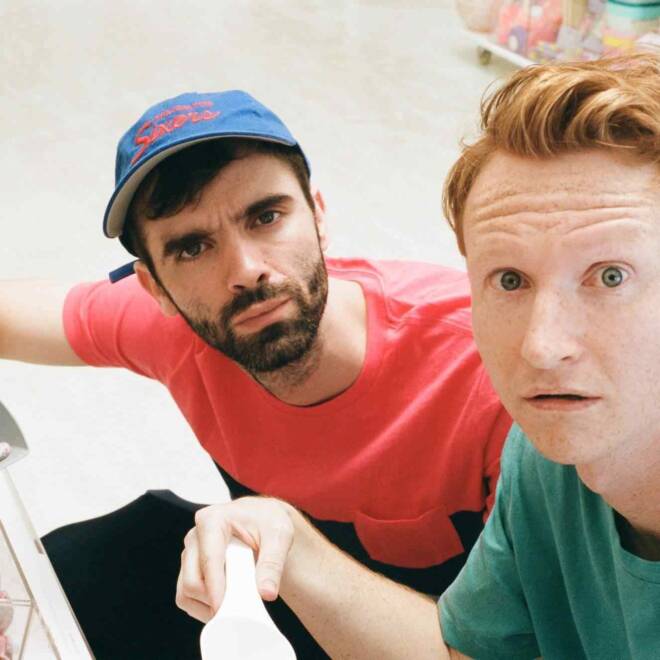 Dan and Drum - Theoretically You
---
"Theoretically You" is clearly the work of friends. Dan Schechter and Philip "Drum" Thompson have known each other for 20 years, and haven't been alive much longer than that. Thanks to the delightful weirdness of their musical relationship, "Theoretically You" is, above all, unabashedly playful. Dan and Drum give themselves space to experiment and trust that the outcome will be worth hearing. The song is cleverly cobbled together from tiny pieces like dozens of mismatched Lego bricks. Individual drums sputter off to one side while numerous vocal tracks layered on top of each other arrive from all directions. Schechter, who takes on the duties of lead vocals, plays the parts of Passion Pit's Michael Angelakos, with a soaring harmony in one ear, and a Top 40 auto-tuned pop star just seconds later. Like mad scientists — specifically the kind who use Ayatollah Khomeini as the basis of their rhyme scheme — it's hard to tell if Dan and Drum meticulously planned out each element or if the fruits of their whimsy were pure dumb luck. It sure sounds like fun.
—
Daniel Shanker
on January 22, 2019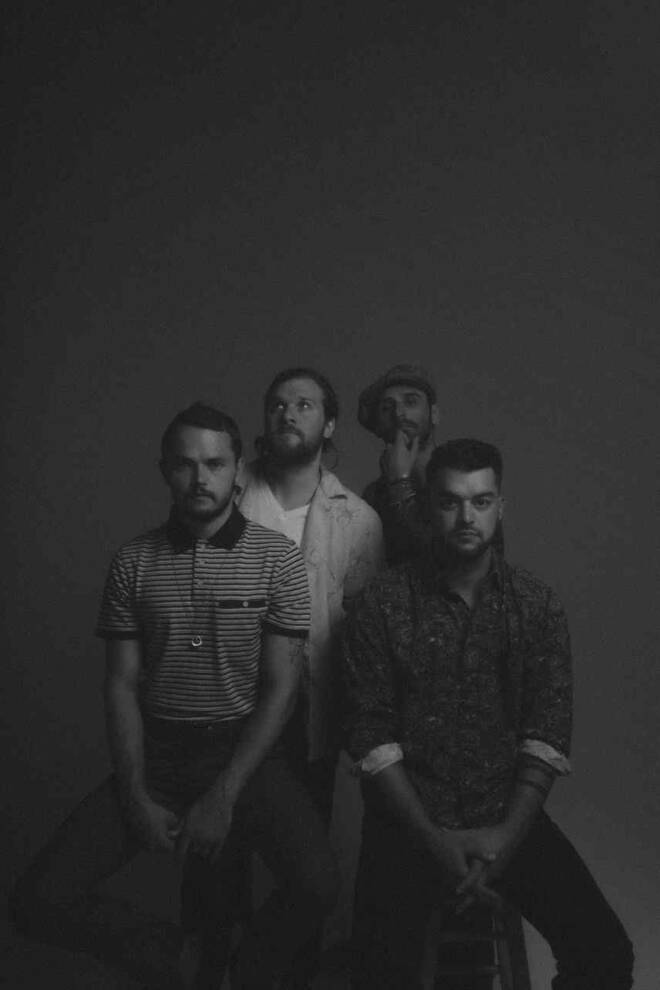 Future Thieves - Always Something
---
Indie-rockers Future Thieves are back with their impressive new single "Always Something." This Nashville band has mastered a sound that is simultaneously tasteful and commercial, giving us a song that could easily have a place on Top 40 radio. While at first, the song may sound like it's about the aftermath of a breakup, frontman Elliot Collett tells us, "'Always Something" is a song that was written from the perspective of someone who pushes people out of their life unintentionally...mostly by just little things they say or do. I've known a few people like that in my life, and I always want so badly for them to stop and realize what they're doing." Somehow we like this song even more because of its origins. We all know the kind of people this song lets us into the mind of, the person who seems set on being alone in life rather than letting people in and at times we are that person, doing and saying things that can easily be the last straw. Since their start in 2013 Future Thieves have played a handful of festivals like Bonnaroo and SXSW and have captured the attention of Conan O'Brien and Jimmy Fallon. As the band continues to make waves and release new music, we're confident that they have what it takes to become a household name.
—
Dara Bankole
on January 18, 2019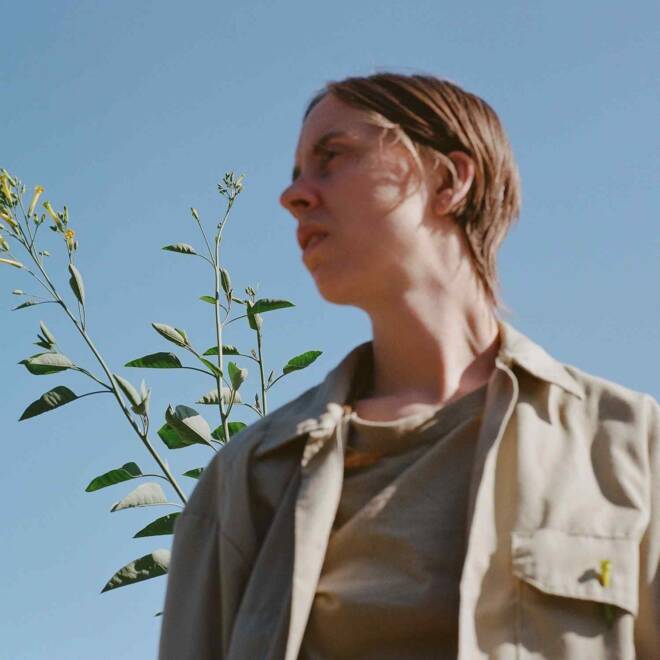 Hand Habits - Placeholder
---
The slow-burning "Placeholder" finds Meg Duffy, the creative force behind Hand Habits and former lead guitarist of Kevin Morby's band, at the receiving end of apathy. "I was just a placeholder / A lesson to be learned," sings Duffy, feeling dispensable and replaceable, "A place you will return." The world keeps turning and the tone regarding this mistreatment sounds more like acceptance than anger, but the anger will never truly disappear. Duffy refuses to let the song be just another song complaining about the loss of love or friendship or connection, admitting after all of these accusations, "Now you're just a placeholder / For someone wasting time." The resentment towards the song's subject, after having been so cruel in the first place, has become so powerful as to overtake the actual details of the story in Duffy's mind, and that realization sinks in for another minute as the song, assisted by Lomelda's Hannah Read, slowly finds its resolution underneath deft guitar work.
—
Daniel Shanker
on January 18, 2019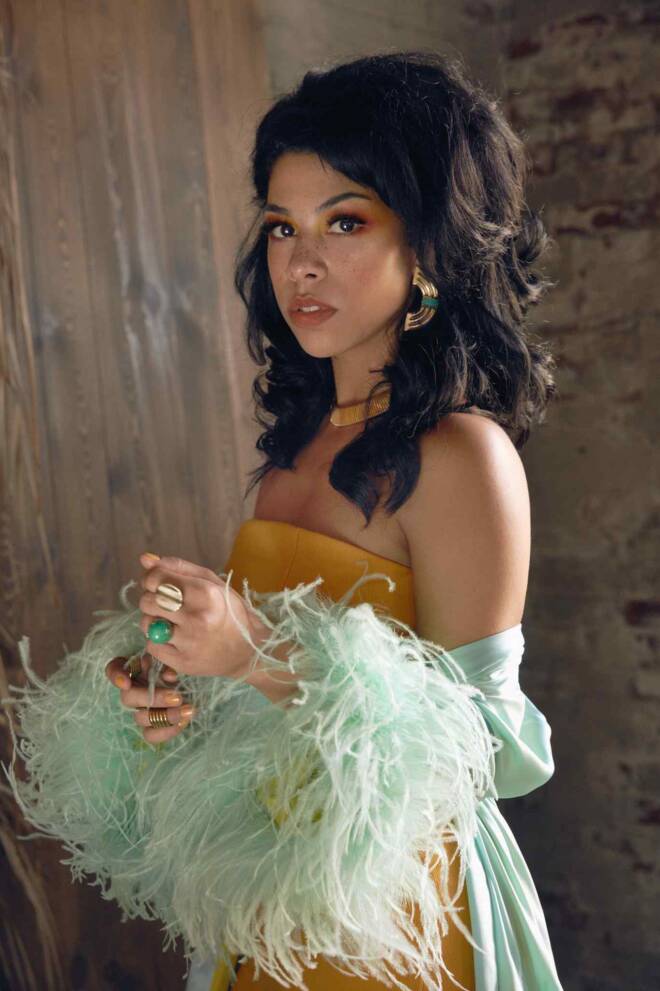 Monica Martin - Thoughtless
---
Monica Martin's career is a story of wide ranges. Her vocal range, to be sure, impressively flutters in the highest registers of her music's sonic palette, but even wider are the steps she has taken to make that music in the first place. Working as a hairdresser in Baraboo, Wisconsin, she formed and fronted the quirky but earnest indie-folk band Phox, lyrically over-sharing to hook listeners with a voice containing unparalleled levels of both beauty and scorn. She went from covering Vulfpeck songs onstage with Phox to eventually lending vocals to a song on their newest album.
Her first solo single, "Cruel," stayed in territory familiar to Phox fans, but her new release, "Thoughtless," demonstrates her wide range as a musician, exploring the darker, more electronic sound she developed with Violents in 2017. Martin has made mistakes at times in this wild journey, but she has never been afraid to admit them and move on. "Heard you got the remedy to really get it right this time," she sings, but she knows there is no right answer to the endless questions life throws at her — "Lady, I think your guess is as good as mine."
—
Daniel Shanker
on January 17, 2019