Buzzing Daily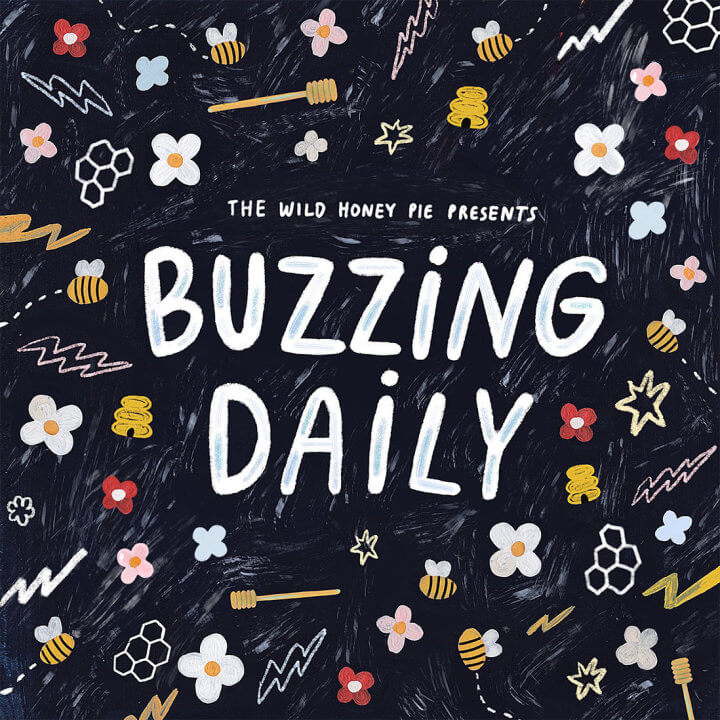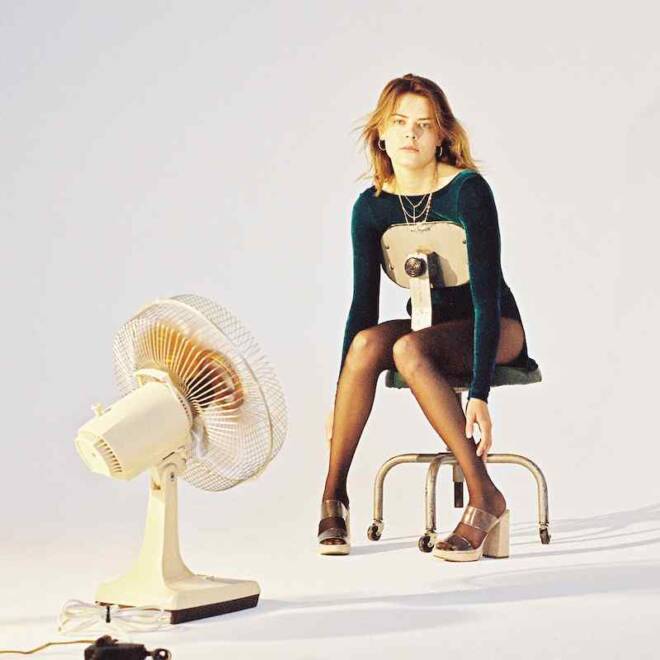 Premiere

Sara Bug - Die With You
---
Premiering today is "Die With You," the newest single from Nashville-based singer-songwriter Sara Bug, preceding the release of her debut self-titled record. "Die With You" was written in 2013 among what Bug describes as "some of [her] darkest moments." The tender acoustic ballad reads lyrically like a love song, but seven years later, the subject itself doesn't matter; the track has instead become a letter to an aspirational form of herself, a more self-assured manifestation. "We are the perfect two / Even when I'm blue and wanna die / It's you," she sings with a romantic yearning, knowing that if she finds his level of faith in herself, it'll be all she needs to carry her through even her darkest days in the future. Showcasing her penchant for dynamic, avant-garde production, the song's contemplative instrumental outro swells heavily to carry Bug further along on this journey of self-actualization than where she started. It echos Bug's sentiment that "Die With You" "was then and still is now, a sort of foreshadowing of what I hope my life becomes." Her forthcoming LP will further explore themes of self-discovery and growth against her untraditional folk sound, a uniquely complex take on the singer-songwriter form. Preorder Sara Bug, due out May 14 via Egghunt Records. Photo by Bennett Littlejohn.
—
Ysabella Monton
on February 17, 2021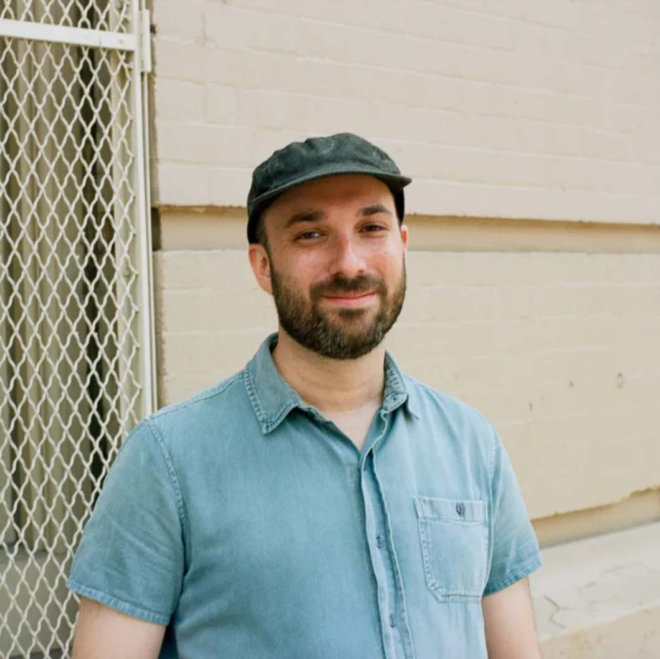 Blue Canopy - Motovun
---
Bright and welcoming melodies intertwine with inquisitive and gentle lyrics of longing, creating a compelling recollection of imminent change within Blue Canopy's first release of 2021, "Motovun." Following their mid-2020 debut release, Mild Anxiety, the project took the new year by storm with their atmospheric synth-filled single that examines the sheer inevitability of personal expansion, as well as the bittersweet awareness that comes along with letting go. Off of Sleep While You Can, their coming EP set to release this March, "Motovun" is brimming with dynamic energy built by lyrics that ponder the feelings of transition and evolution of identity. The project is led by Portland-based multi-instrumentalist Alex Schiff, who was formerly a keyboardist and co-writer for Brooklyn-based indie band Modern Rivals. Blue Canopy's upcoming release is said to explore the often unspoken anxieties that accompany having a child, and the ways that can relate to one's perception of self; "Motovun" is no exception. The single captures transformation, wonder, change and the creative process, building anticipation for the rest of Blue Canopy's intrinsic and explorative sophomore release. Photo by Bea Helman.
—
Jenna Andreozzi
on February 9, 2021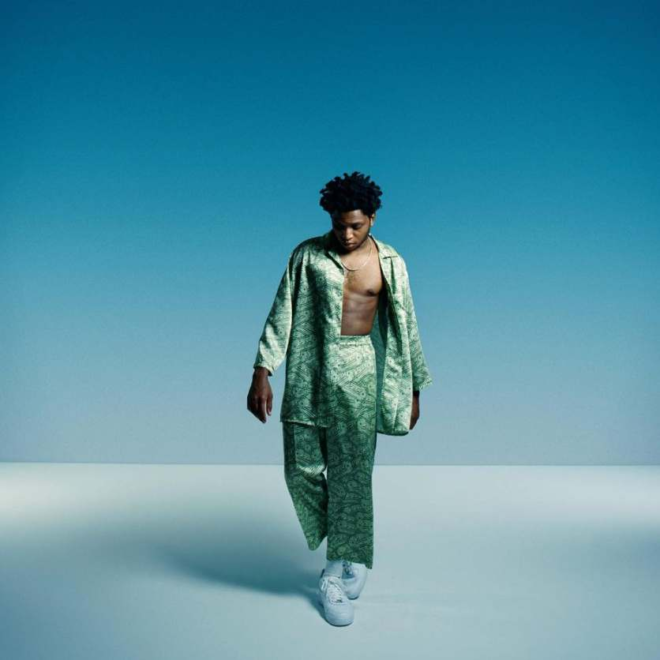 Gallant - Comeback.
---
Sometimes genres enter into a feedback loop. When an artist proves that a formula or sound works, it's not uncommon for that artist's sound to permeate throughout their peers' work. The beauty of Gallant is that he has always existed outside this cycle, and this endearing individuality shines through brighter than ever on his newest single, "Comeback." Stylistically, Gallant and longtime producer STINT return to the hallowed acoustic-guitar-driven grounds of aughts R&B while integrating some more contemporary drum & bass elements, creating a sound that pays homage to the genre's forefathers while still striving to push it forward. The most remarkable aspect of Gallant's music, however, remains the lyricism; armed with a vast vocabulary and an unparalleled penchant for imaginative metaphors, Gallant's pained pleas for a lover to come back to him sound fresh, despite being one of the most well-worn topics in music. If this single is a fair barometer for what's to come, expect the forthcoming Neptune EP to be one of the best R&B releases of the year. Photo by Sasha Samsonova.
—
Alec Bollard
on February 8, 2021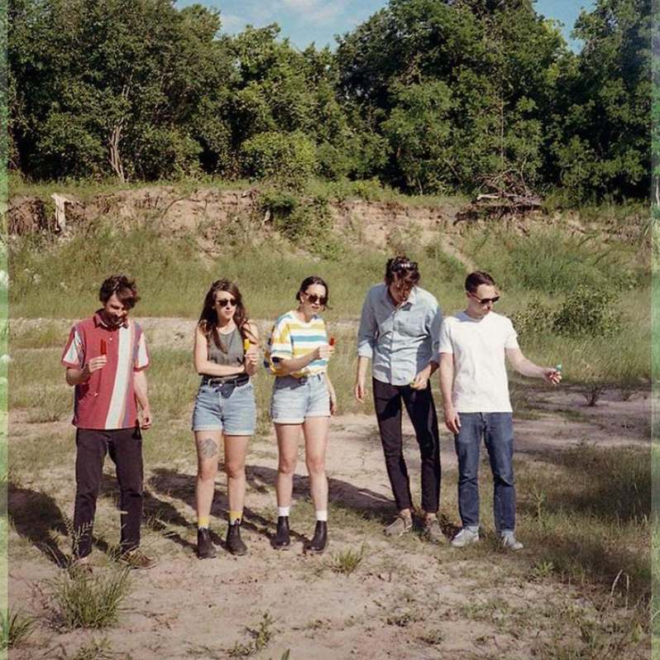 Sun June - Bad with time
---
The latest from Austin-based indie group Sun June is an anthemic offering from their new record, Somewhere. Gradually building over its three-minute run, "Bad with time" continues the band's streak of somber, lingering tunes to beautiful effect.
The track evokes Yeah Yeah Yeahs—appropriate, considering another cut-off of Somewhere borrows its name from Yeahs' singer Karen O. A sparse opening and booming drums recall the iconic "Maps," but the song never loses its identity as being distinctly Sun June. Singer Laura Colwell's lyrics fill the song with imagery of the desert and southwest, crooning "You're too cool for LA" over the song's chorus as twin guitars tangle and build into the conclusion.
The band has described the record as a "prom record," encapsulating the highs and lows of rushing love. With "Bad with time," the album opener, the band gets right to the point, setting the tone with a gentle, swaying tune fit for a drive at dusk across the desert, or perhaps someday, pandemic-pending, an actual prom. Photo by Jade Skye Hammer.
—
Pablo Nukaya-Petralia
on February 8, 2021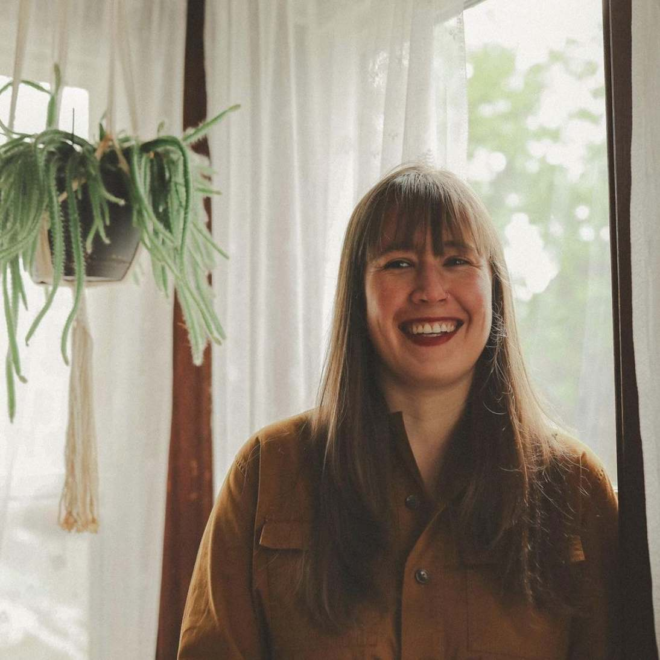 Kaiti Jones - Gettin Around To It
---
Right off the bat, Kaiti Jones' "Gettin Around to it" ropes in listeners with upbeat folk-rock pep and gets movin' and groovin' with a reviving, yet honest sound. With lyrics like "I wear an analog watch around my wrist / It hasn't told me the time since 2016," Jones' witty charm and soothing voice serve as the perfect homage to indecision and procrastination. In "Gettin Around to It," the songwriter acknowledges that problems are meant to be resolved. Continuing to put things off only leads to more frustration. Jones grapples with the idea of being motionless with progress when it comes to facing the truth, amidst physically moving to try and avoid her struggles. "Gettin Around To It" should not be labeled simply as your newest song to jam in the car to, but it should also be appreciated for the lyrical honesty the song contains. The single is the Boston-based artist's first release of 2021 and the second single off her upcoming album Tossed, scheduled to release March 5. All in all, there are many things we should be gettin' around to, and listening to Kaiti Jones should be on top of that list. Photo by Paula Champagne.
—
Keely Caulder
on February 8, 2021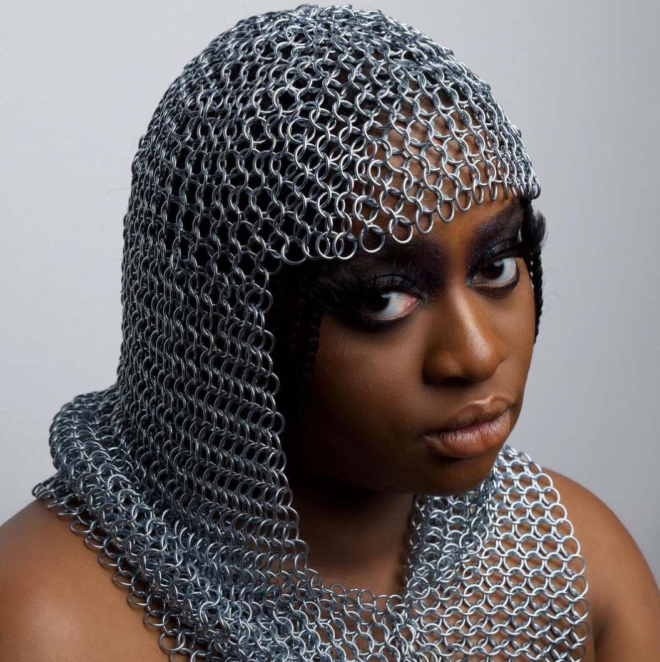 Ayoni - The Patriots
---
Navigating her identity as a young Black woman in a world that actively works to put you down has long permeated Ayoni's music in songs like "Unmoved (A Black Woman Truth)." It's a uniquely transient perspective informing the songwriting of the Barbadian-born performer and producer, who has spent time in both Singapore and Indonesia but now calls California home. And it's with her observations and experiences in the US that Ayoni hits her stride in her newest single "The Patriots," holding nothing back as she denounces institutionalized American white supremacy. Simple acoustic guitar chords and minimal production allow her vocals, oscillating between layers of choral harmonies and powerful belts, to shine as she recounts incidents from the murder of George Floyd to Trump supporters' protests to "stop the count"; "If hate is what's required," she sings, "I don't want to be a patriot." With this anthem, Ayoni rises as a voice we need now more than ever. In a statement, she said, "I felt my ancestors in the room the profound night I wrote this song, and they have guided me since." "The Patriots" is a beautiful protest piece that challenges not only the present-day America she describes as "very bloody, very white and very blue," but generations of trauma and violence that are so deeply woven into the fabric of a colonized world. Photo by Domia Edwards and Caleb Griffin.
—
Ysabella Monton
on February 5, 2021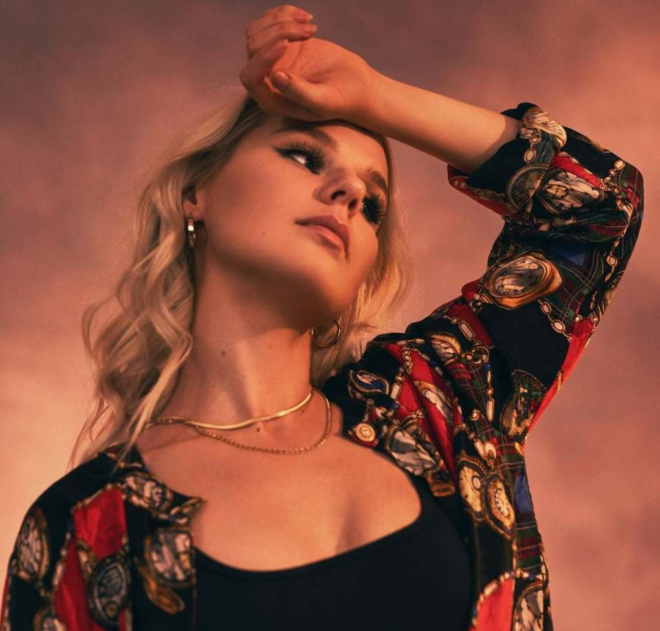 ELIO - elio.irl
---
A smooth and glittering ambiance encompasses ELIO's new track off of her second EP, Can You Hear Me Now? However, the dazzlingly produced instrumentals contrast with the longing and loneliness evoked in the lyrics. Through dreamy vocals, Charlotte Grace Victoria intertwines reflection about missing someone with what feels like an online, intimate conversation with that same person. Named after her Instagram handle, "@elio.irl" points at both how incredible and frustrating FaceTime is, and with lyrics like "I hope you think of me tonight / Holding my hand and telling me you're mine / I miss you so much I wanna die," she reminds us how hard it is to have someone we love be far away. This of course hits home for most of us in a completely different way, as we navigate the loneliness and uncertainty of a global pandemic. Photo by Kyle Kirkwood.
—
James Ramos
on February 5, 2021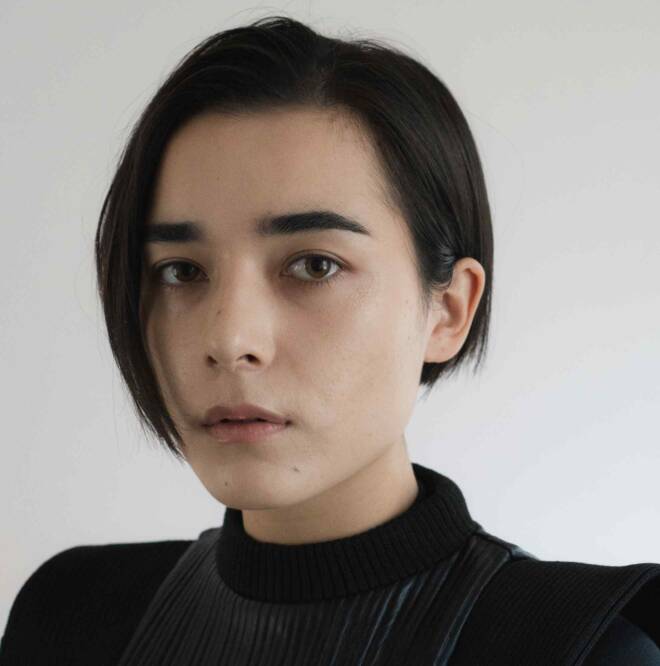 Miss Grit - Grow Up To
---
Miss Grit's "Grow Up To" ignites with a fuzzy distorted guitar slide, somewhere between an alarm and a siren. It's a wake-up call to something, energizing and restless. Suddenly, you hear a voice, sweet and clear, singing out a message like a radio broadcast: "When I fall dead, I'll still crave the next place all the same." Not long after, drums and bass state their piece- aggressively percussive, kicking up the drive another notch. There's a sense of pent-upness that reminds you simultaneously of being nine, seventeen and twenty-three. You want so desperately to be somewhere farther along than you are, even though you have no idea where that is. You've outgrown where you are, but all the same, it's too soon to spread your wings in the way you crave. Just as it becomes almost too much to bear, a new rhythm guitar line gracefully enters, a welcome balm on the building sense of angst. This new layer also turns on a lightbulb; you're always growing up. You're an ever-evolving entity, an active agent in your own growth. There will always be growing pains but also the delight of climbing somewhere ever higher and more dangerous. Miss Grit's latest track is a delightfully raucous anthem for embracing the weight and the joy in the ceaseless desire for growth. Photo by Miss Grit.
—
Allison Hill
on February 5, 2021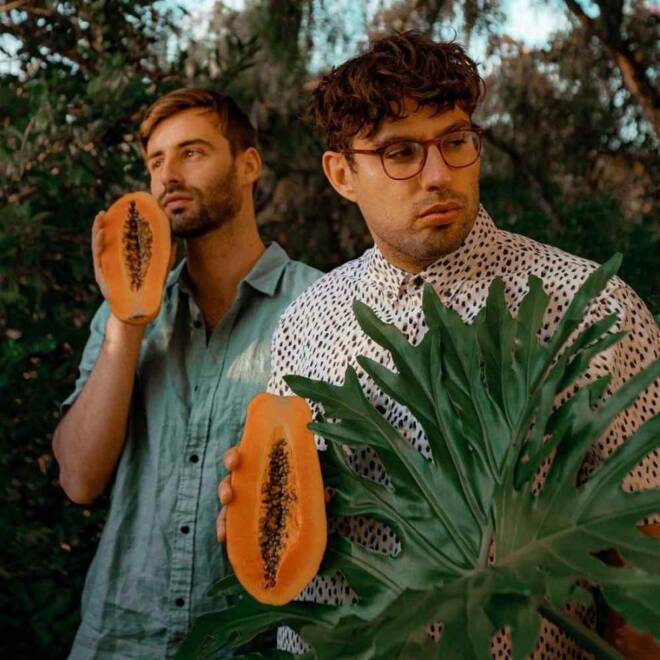 slenderbodies - superpowerful (feat. Crooked Colours)
---
Indie pop duo slenderbodies join forces with Crooked Colours for the uplifting tune "superpowerful," sending forth positive vibes to start 2021. Taking the soulmate theory to another level, slenderbodies sing of a connection to another human that surpasses earthly means; the illusory string of fate, "tinted red" and "tugging heartstrings." slenderbodies have always existed in a haze, but these celestial sounds take it to an otherworldly level; gossamer guitar licks and airy, whisper-like vocals are balanced with a breezy, homegrown California charm for a feel-good tune that warms this winter right up. The duo just launched a campaign on Propeller where fans can take action to support The Trevor Project and, in turn, be entered to win a virtual meet and greet, signed vinyl and more. Photo by Alex Parker.
—
Ysabella Monton
on February 4, 2021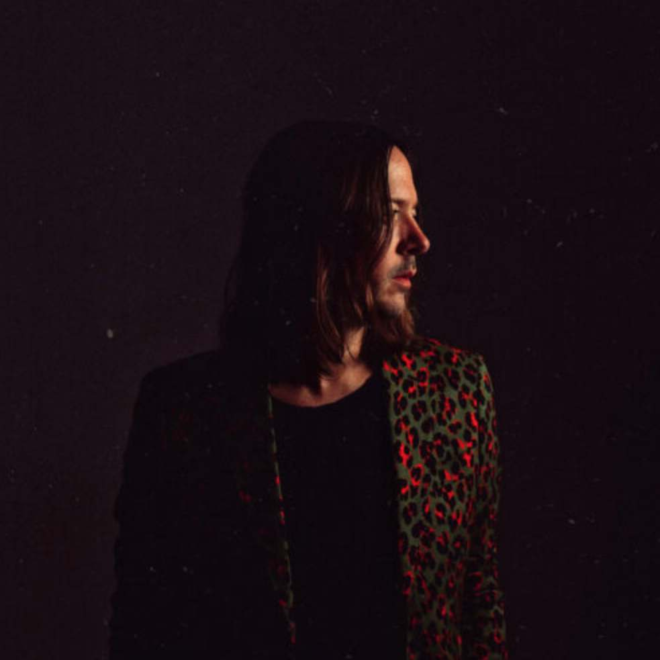 CARM - Song of Trouble (feat. Sufjan Stevens)
---
37d03d, the fledgling Bon Iver-associated label, has put together an eclectic and exciting roster in their short time as an entity, with previous releases spanning everything from art house rap to a self-proclaimed folk supergroup. Their latest release comes courtesy of multi-instrumentalist, producer and arranger CARM, and his self-titled debut album is a meticulously constructed musical soundscape. Album opener "Song of Trouble" is assisted by Sufjan Stevens, and his typically profound and plaintive lyrics are a welcome accompaniment to the deliberately subdued instrumentation that backs him. The icy synths and horns that serve as the track's foundation are a testament to CARM's unique approach as a producer, and the triumphant swelling of strings and horns that complement Sufjan's trademark croon towards the end lends a meditative, almost religious quality to the song—and like any good prayer, I have been returning to this track on a daily basis. Photo by Shervin Lainez.
—
Alec Bollard
on February 4, 2021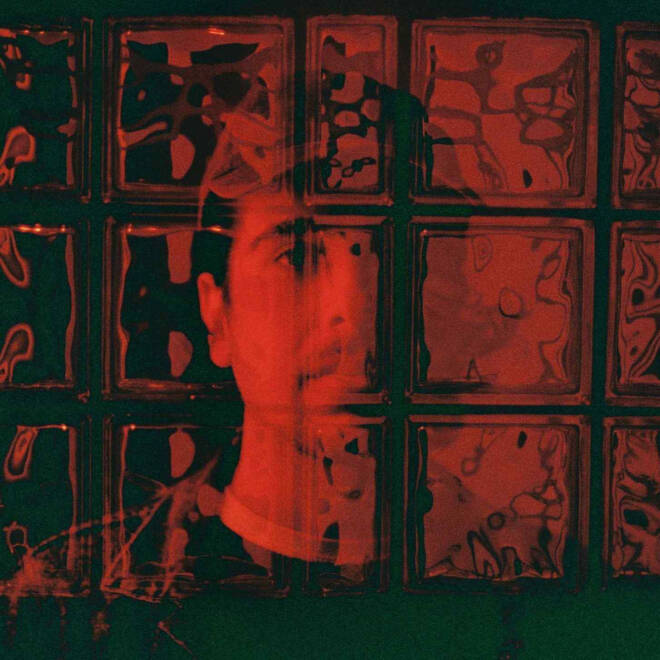 BOYO - Analyze This
---
The creative mind behind BOYO, Robert Tilden (they/them), has yet again fashioned tracks that balance uplifting beats and grounding lyrics in their second LP of 2020, Alone Together in Los Angeles. This record further illustrates their sonic development and growth as an artist. Emotionally, this record comes with a much desired brighter feel, a contrast felt to the anxiety, albeit beautiful, that was so prevalent in their first LP of 2020, Where Have All My Friends Gone? which pulled so much from their experience of dealing with the uncertainties of facing a 2017 medical scare.
For Alone Together in Los Angeles, that anxiety seems to have slipped away while still keeping the lyrics that question and comment on the nostalgia and realities of life. In "Analyze This" specifically, a light but stirring chord adds an extra layer of playfulness to the bit of comedic commentary that the lyrics themselves give. Tilden's interest in social anxieties is felt as they sing on our day-to-day interactions and the way one might look back on moments and scrutinize the minute details – something we all found ourselves doing while stuck in quarantine. "You could laugh, choose to laugh / Analyze this, analyze that," a reminder that it can all be a joke and a memory unless you let it keep nagging you in the back of your mind until you go mad.
Tilden has even said they drew from Stephen Malkmus for this song, and it's an influence that's easily heard in the pairing of the socially observational lyrics paired with the upbeat and catchy chords reminiscent of Malkmus' "Juliefuckingette" or "Ballad of a Thin Man." Photo by Tanner Lemoine.
—
Monica Hand
on February 3, 2021