Buzzing Daily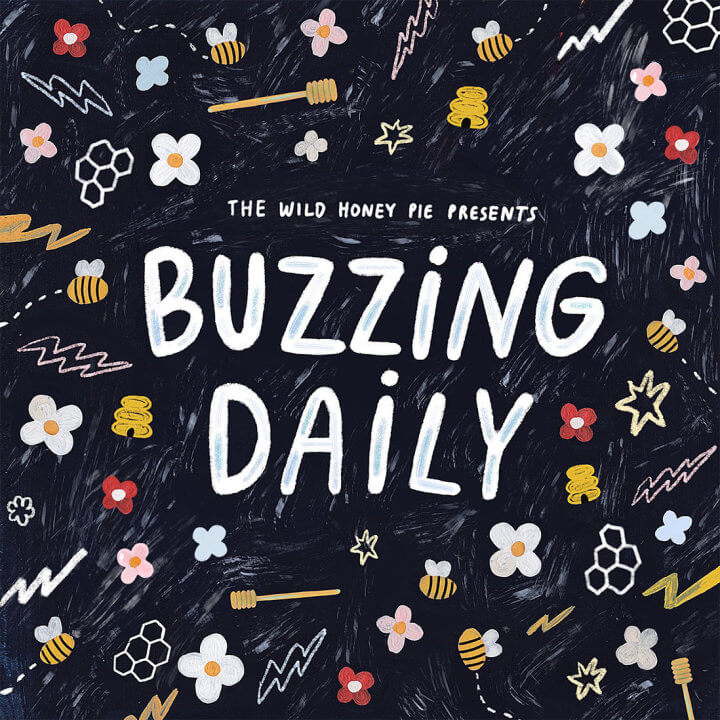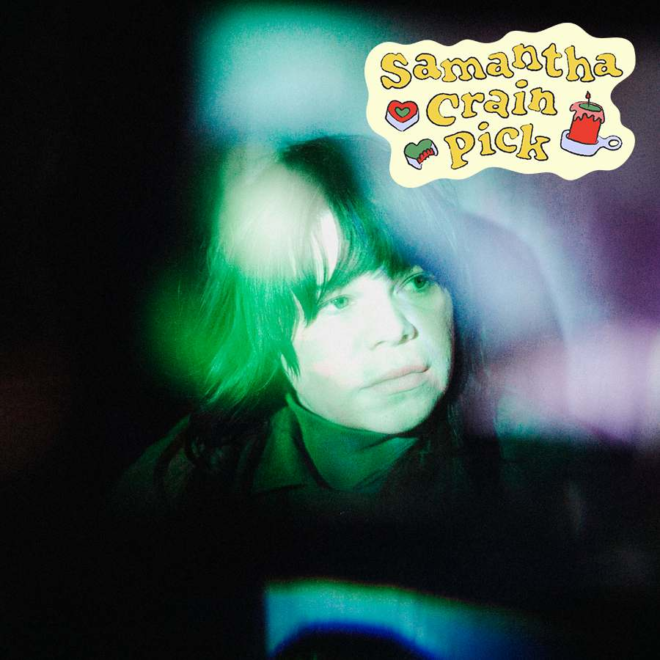 Samantha Crain - Malachi, Goodbye
---
This week, Choctaw singer/songwriter, musician and producer Samantha Crain takes us on an intimate walkthrough of her newest EP, I Guess We Live Here Now. Follow along as she discusses the meaning of each track and her journey crafting them. Photo by Dylan Johnson.
—
This is a pretty straightforward kiss-off song. Rarely do we possess the ability to have such clarity and assuredness in a situation, let alone in a relationship, but the relief that can come when we do find and express that certainty is encompassing. Though we don't always find the strength to access it, it is truly empowering to find that we have an overwhelming amount of bridle over our timeline and decisions. — Samantha Crain
—
on April 15, 2021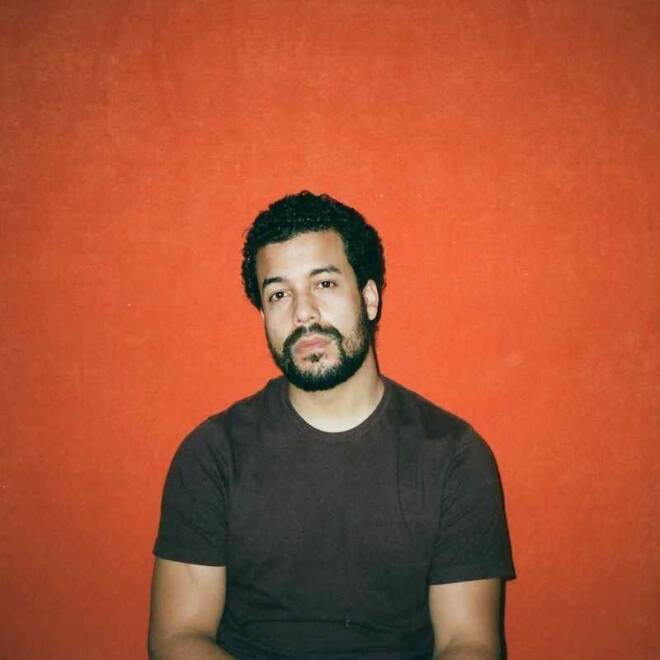 Mitch Davis - Bear The Cold
---
On his new single "Bear The Cold," Montreal-based musician Mitch Davis evokes funky vibes with a no-frills throwback track. Davis does impressive work as the sole instrumentalist on the song, marrying a bumping bass line with a propulsive four-on-the-floor drum beat throughout the crisp three-minute run time. Come time for the bridge, he even shows off his saxophone chops, complementing his other work without completely overshadowing the rest of the song. One could easily slip "Bear The Cold" into a mix of Rod Stewart, Sly Stone or Stevie Wonder without missing a beat, with the track easily carrying its own very-danceable groove. Over it all, Davis mourns a fracturing relationship and tries to look forward, giving new dimension to an otherwise uptempo track. It's a solid addition to your next quarantine dance party or future gathering, whether it's the groove you're after or perhaps Davis' melancholic musings. Photo by Kensey Crane.
—
Pablo Nukaya-Petralia
on March 30, 2021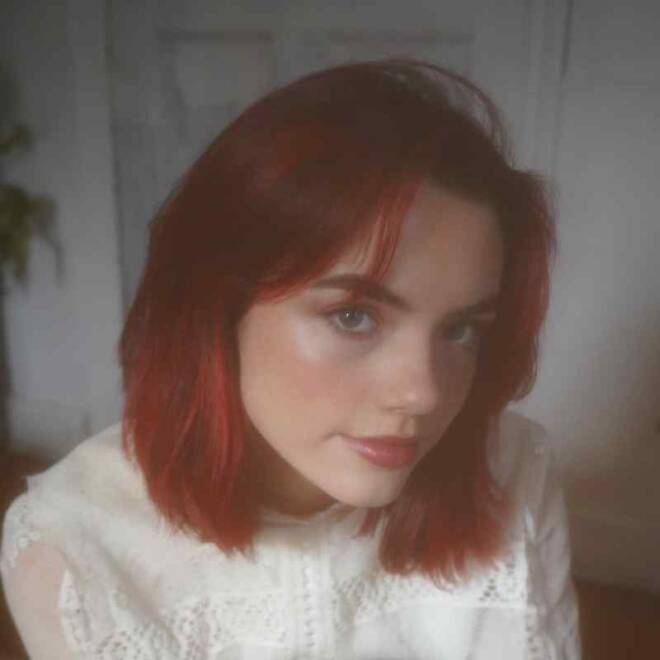 Genevieve Stokes - Parking Lot
---
Genevieve Stokes is the musical hero we've been waiting for. Honest ballads, peppy stories of heartbreak and new perspectives and narrating vivid memories through song are characteristics of the young musician's sound that we so love. The Portland, Maine native takes inspiration from artists like Maggie Rogers, Phoebe Bridgers, Bon Iver and Lorde, but it's her intimate recounting of memories that sets her sound apart from others. Highlighting "Parking Lot," a song of fantasy and longing from her debut album Swimming Lessons, released on March 5, Stokes sings of a relationship in the way that it existed and the way that she wished it existed. Internalizing feelings, Stokes discusses preserving a relationship by crafting protected memories in her own mind, becoming obsessive with another and creating visions of how she wished the relationship was: "But I'm making up stories, I'm making up you / All of the things that I wish we could do / And all of this time I wish that you knew / I've been thinking of you." Stokes' lyrical honesty and organic sound mixed with lo-fi piano, heavenly harmonies and smooth vocals emphasize empathy for her listeners. Photo by Abbie Pitre.
—
Keely Caulder
on March 17, 2021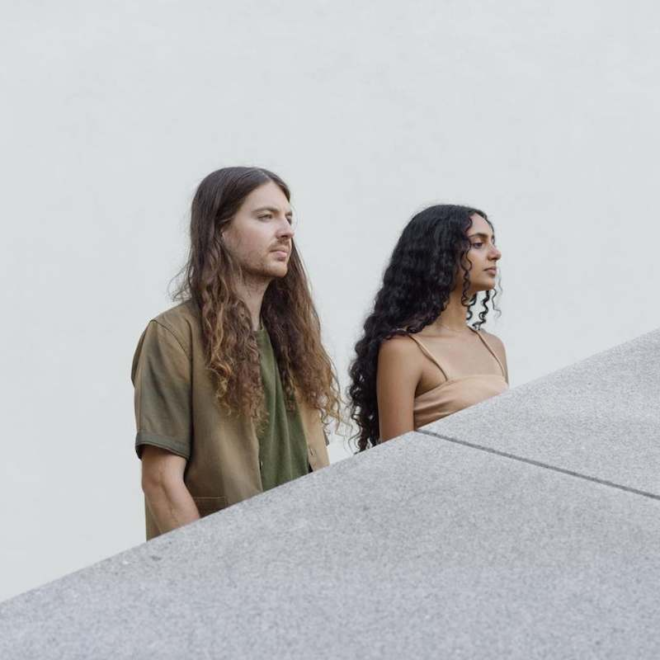 Junaco - Blue Room
---
The opening guitar on Los Angeles-based duo Junaco's latest single "Blue Room" is enough to instantly transport you to the seaside in your mind, even before the undulating and exquisite vocals of singer-songwriter Shahana Jaffer take hold. Accompanied by bandmate Joey LaRosa as well as Omar Velasco on lead guitar, Jaffer sings of the clouds of dawn and orange afternoons, coaxing us into a dreamworld while simultaneously instructing us not to "forget the ground below [our] feet." This is a tall order in the context of a song like "Blue Room," with its lush and lullaby-like oceanic instrumentals relaxing us out of our bodies and into our dreams. It seems almost a tease, telling us to stay grounded until we remember that to merge these two ways of being is the goal—to envision a "great escape" while embracing the awe and wonder of the beauty of our world. In meditation, we are asked to take note of our bodies while exploring our minds, freeing both from judgment in the present moment. "Blue Room" is a meditation on the merging of our dreams and our reality, encouraging us to stay present and appreciate all that we encounter in our earthly lives, while also allowing ourselves to dream. "Blue Room" is a lullaby and a wake-up call rolled into one.
"Blue Room" was produced by James McAlister (who has collaborated extensively with Sufjan Stevens and more recently, Taylor Swift), and was released on Side Hustle Records. As stunning and soothing as the auditory experience of "Blue Room" is the plant-filled sunlit slice of paradise depicted in the artwork accompanying the single. The image is a still from a virtual reality created by 3D artist Hyoyon Paik, who has said the song inspired "a virtual paradise where the plants dance, the sunlight reaches every corner, and lights glitter on the water." At a time when so many of us are longing to escape to another dimension and would love to bask in a peaceful paradise, Paik's virtual visuals and Junaco's soothing sounds invite us to do just that. Photo by Nicole Mason.
—
Maya Bouvier-Lyons
on March 17, 2021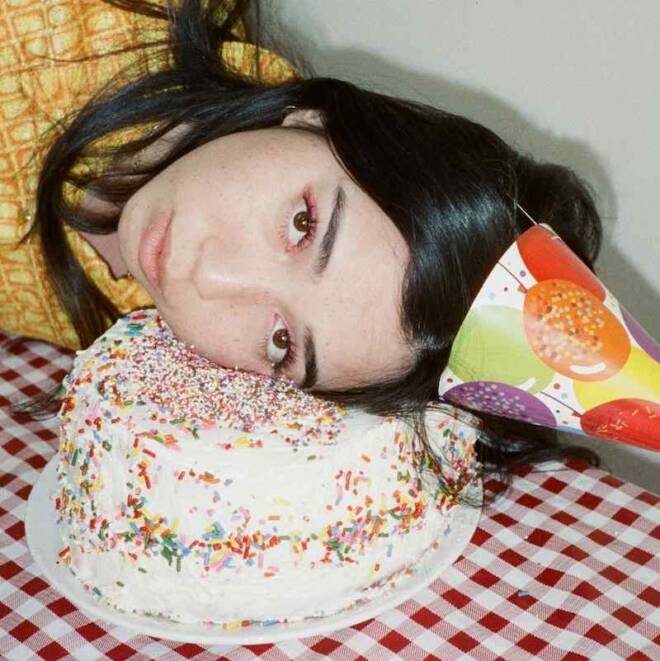 Wallice - 23
---
Your early 20s are a balancing act of expectations, with a dash of suppressed teen angst. You navigate through it all, only to discover that officially feeling like an adult never really happens. On Wallice's new song "23," she walks us through her own journey of becoming a grown-up, hoping that when she turns 23, things will all fall into place. The first verse exemplifies what so many early 20-somethings deal with—feeling stuck in your past, within a mundane routine, after moving home after college. She sings, "I'm terrified of the future / Scared that I'll still be a loser," expressing the anxiety that occurs during life's transitional periods. When we reach the chorus we hear Wallice singing about missing her late teen years and her fake ID, while debating if she should trade her dreams for a traditional future. The short instrumental break of electric guitar and drums once again highlights the inner turmoil created by wanting to move forward, but feeling cemented in place. It's in the second verse that she realizes that all of the stress she's currently feeling is for naught, as her best years are only ahead of her: "Not sure why I feel so dumb / Thе best of my years are yet to come." While turning 23 might not make you feel any wiser, Wallice's "23" will make you feel understood in feeling anxious about your own future. Photo by Taryn Segal.
—
Sloan Pecchia
on March 16, 2021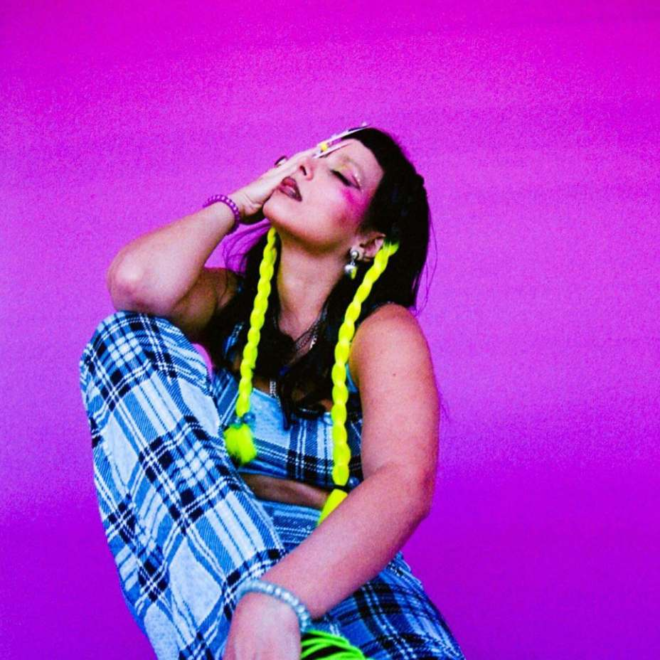 Quelle Rox - No Surprises
---
Soothe your ears with "No Surprises," a vibey dream pop single from Quelle Rox. The force behind the act is Brooklyn-based Latinx singer, songwriter and producer Raquelle, aka Rocky. The multi-hyphenate artist makes music that explores the gap between fantasy and reality, sonic whodunits ("Guess that you were lying, guess there's no surprises"). Quelle Rox masters a sound that is simultaneously sad and sultry; "No Surprises" glides across genres with an ease that feels fresh and exciting. Once you start listening to Quelle Rox, you won't stop. Photo by rlyblonde.
—
Corinne Osnos
on March 16, 2021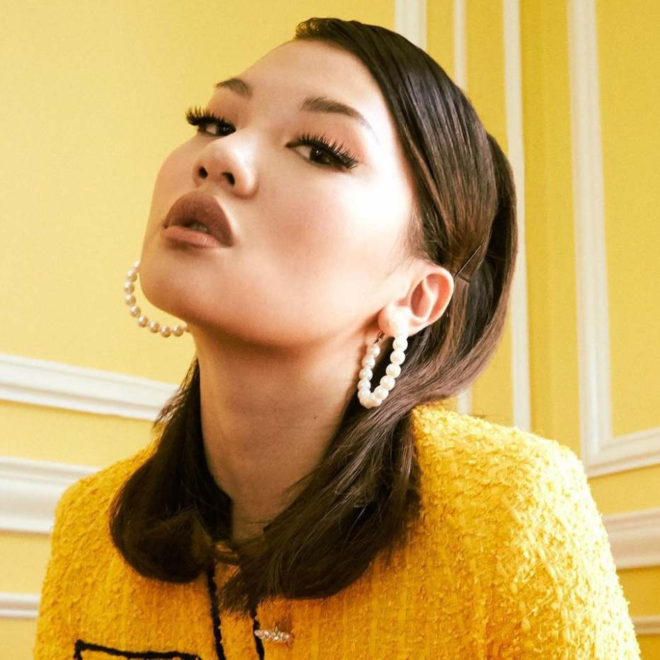 REI AMI - do it right (feat. Aminé)
---
REI AMI breaks into 2021 alongside rapper Aminé with her newest moody lo-fi track, "do it right," taking a moment to explore the battles of loving someone who insists you aren't doing enough. AMI's signature hyper-pop elements add a modern take on the uniquely soulful track, slowing things down for reflection as she delves into the intense self-criticism that comes along with being in a toxic relationship. Backed by jazzy guitar melodies and a beat that compliments the rather subdued instrumentation, the singer's dynamic vocals and expressive harmonies tell the story of what it feels like to lose yourself in a situation that requires one to give more than they take. Aminé's more upbeat verse reflects the desperate attempts of someone trying to mend a connection that is beyond repair, and AMI's harmonic echoes add an intimacy to the verse that illuminates the commonalities between each artist's experiences. As the song falls into a groove, it becomes hard not to move along with it, forcing you to take a moment to reminisce on how things could've been, if given the opportunity for a do-over. "do it right" is the first single off of AMI's forthcoming mixtape, set to release later this year, and is sure to give an exciting look at what's next for the mesmeric up-and-coming vocalist and rapper. Photo by Kristen Jan Wong.
—
Jenna Andreozzi
on March 12, 2021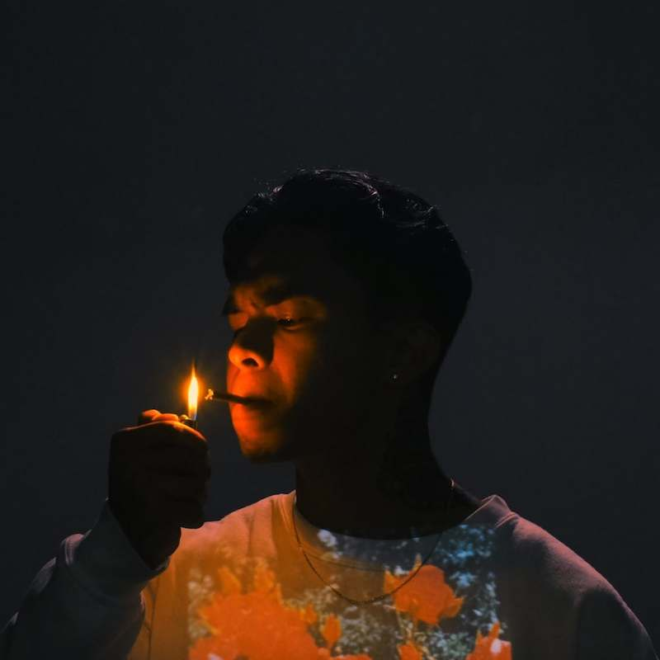 Lionel Boy - Flower Girl
---
Pastels on a clothesline swaying in the wind, pregnant clouds of smoke, the subtle glow of the moon and Georgia O'Keefe imagery; the visual cues in the "Flower Girl" music video do an excellent job of capturing the intended vibe, one imbued with melodic bass lines and spacey synthesizers. "Flower Girl" is the latest release from Hawaiian artist Lionel Boy in the new year, following his debut Who Is Dovey EP. "It's about watching someone close to you become who they're meant to be...it feels a lot like watching a flower blossom," the Long Beach resident said of his inspiration for the song. The song fades out with the sound of a girl belly-laughing, saying the words "go again." It's a great ending for a song that's as mellow and honeyed as an early spring Sunday, without tasting saccharine. Photo by Casey Liu.
—
Corinne Osnos
on March 12, 2021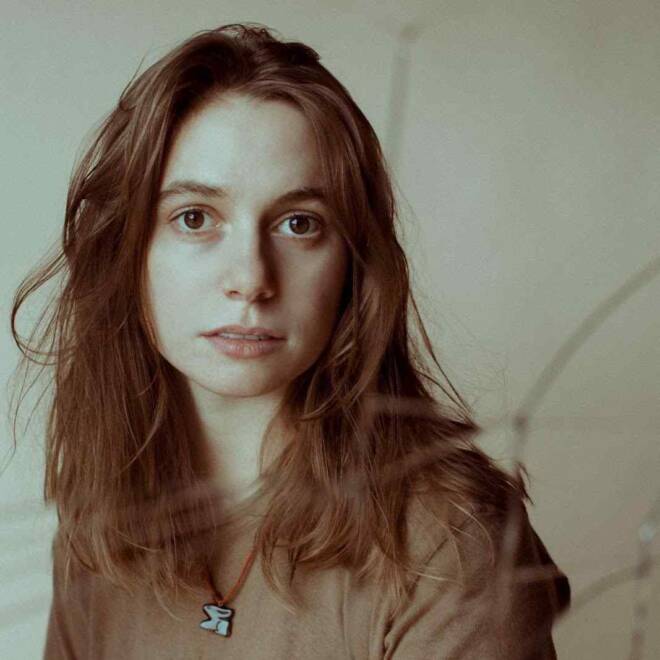 Julien Baker - Relative Fiction
---
Cascading in with a robust bassline and sweet, summoning keys, Julien Baker's "Relative Fiction" is the type of song that begs for a night drive, and leaves you feeling like you've been lucky enough to taste a fraction of the human experience in a few short minutes. Baker has the gift of stowing delicate ruminations on God, our own choices and the consequences of them in all-emotive, weather-filled arrangements. Throughout the track, she makes mention of instances wherein help is offered, but it is not what she needs: "I don't need a savior, I need you to take me home / I don't need your love, I need you to leave me alone." While much of the verbiage seems to fasten itself to religious concepts, the desire to be taken home and to be left alone accounts for the experience of so many, who want help but choose to grip only to themselves. "Relative Fiction" is a track from Julien Baker's first full-band album, Little Oblivions, released on February 26. Photo by Alyssa Gafkjen.
—
Laney Esper
on March 11, 2021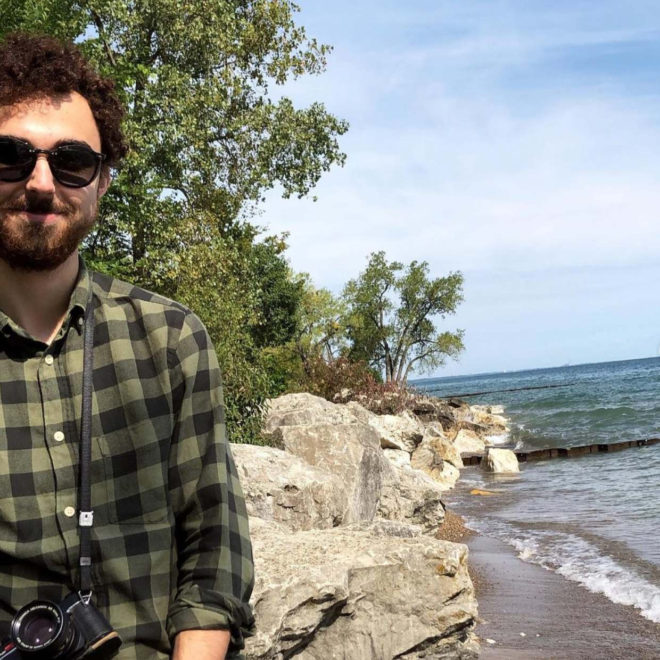 Francis, & Her Fawn - Eyes & Ears
---
"Eyes & Ears," the lead single off of Chicago-based ambient-folk artist Francis, & Her Fawn's debut album, I Wrote You A Letter Today, is a catchy folk tune full of confidence and introspection. From the start, a crisp guitar pulls listeners in with a skittish riff and acts as a guide throughout the track as it slides amidst singer Dillon Pfau's warm vocals. The track finds its legs once the assertive drums kick in after the second verse, bringing the once bare instrumental to a vibrant melody that floats along as Pfau hazily sings, "Don't need any of it / Fuck the feeling of it," begging for a blank slate as conflicting thoughts cloud his mind. However, as quickly as the ambiance builds, it once again fades away, leaving only a now-familiar looping guitar and soon enough, silence for self-reflection. Photo provided by Tiny House Records.
—
Jonah Minnihan
on March 11, 2021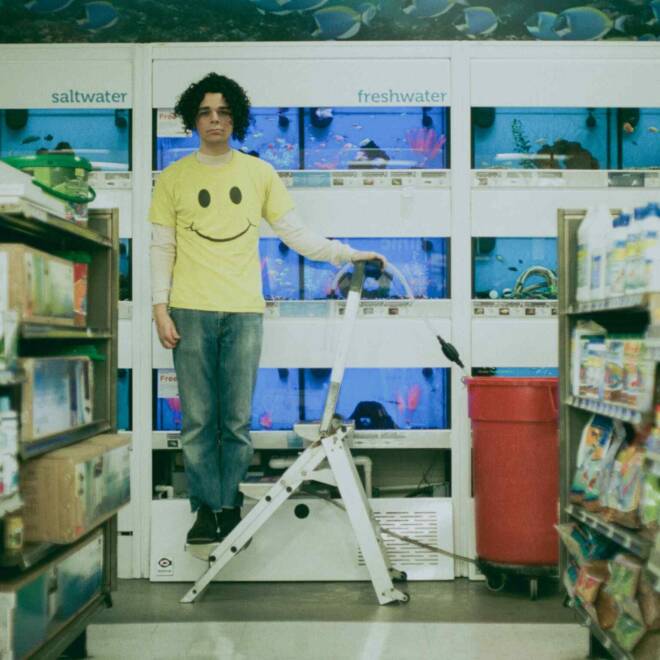 Charlie Hickey - Two Haunted Houses
---
Opening with a wave of ambient crowd noise, "Two Haunted Houses" from Charlie Hickey's gorgeous debut EP Count The Stairs sonically expresses what it feels like to be truly alone, even when you're surrounded by people—stream of consciousness thoughts about life, love and loss included. Produced, mixed and engineered by Marshall Vore, known for frequently collaborating with Phoebe Bridgers, the song is strikingly intimate. When you're listening to it, it feels like you're in the room with Hickey singing to you, spilling his secrets. The lyrics are made up of poignant vignettes and sepia-toned memories strung together with an emotional throughline. By pulling from seemingly everyday observations and conversations, Hickey manages to make the mundane feel earth-shattering. Verses like "Once I let your cat out of your house / But only for a little while / It's gonna be funny in ten years / In fact you can already crack a smile about it" build up to a chorus that leaves us wondering if loving someone really means losing ourselves in them. The peak moment of the song, though, comes in the last verse when he sings, "And when I'm pretty sure I'm dying / Promise you won't leave my bedside / It's just a symptom of being alive / Sometimes I need reminding." We all do. Listen to "Two Haunted Houses" wherever you stream. Photo by Olof Grind.
—
Paige Shannon
on March 10, 2021