Buzzing Daily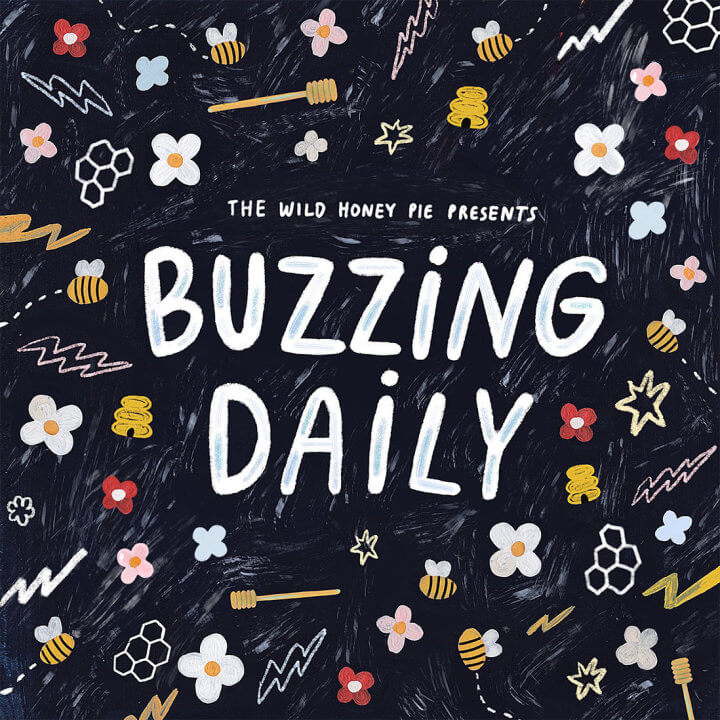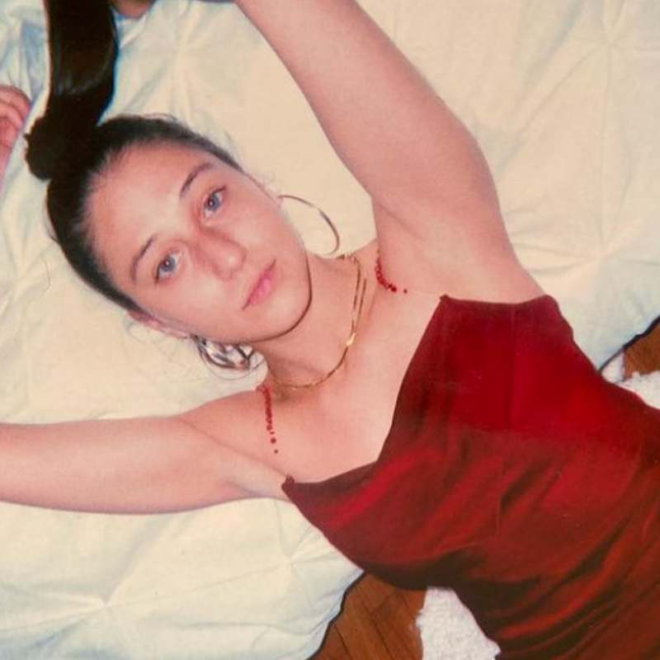 ROSIE - Sad Sad Sad
---
The latest single from New York native ROSIE showcases her stunning songwriting and ability to weave internal turmoil, particularly anxiety and depression, into compelling poetry and musical storytelling. "Sad Sad Sad" is a slow-building end-of-summer song, as sparkly as it is "Sad Sad Sad." Gentle but crisp guitar loops complement ROSIE's light and evocative vocals, creating a sonic space that invites the listener in as the song crescendos and recedes again, like the ebb and flow of a tide, or the ups and downs of a mental health battle.
Quiet moments highlighting ROSIE's vocals are balanced with perfectly placed dramatic drops. While the song title may seem broad, it's the details in the lyrics of "Sad Sad Sad" that feel most relatable and bring the song to life. Lyrics like "Too many hours staring at the television / My therapist says it's okay to rest / My friends are talking and I'm barely listening / They call me selfless but I'm self-obsessed"are bound to hit home for many. An outspoken mental health advocate, ROSIE uses her online presence and platform to create a welcoming, safe, and uplifting space for all, and has managed to do the same with this song, opening up a conversation around the importance of mental health and the day-to-day struggles that can come with it.
ROSIE's highly anticipated next single, "Social Stamina," a live snippet of which has already gained overwhelming traction on social media, is out tomorrow, September 10th. Photo by Ragan Henderson.
—
Maya Bouvier-Lyons
on September 9, 2021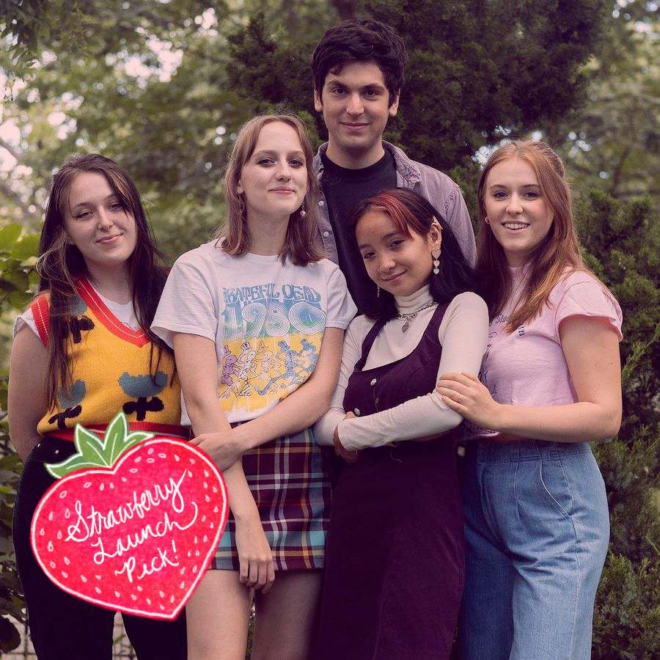 Strawberry Launch - Crystal Eyes
---
Each day this week, New York-based psychedelic indie-pop quintet Strawberry Launch offers insight on tracks from their debut self-titled EP. Follow along as different members offer insight to the background and songwriting process of four tracks in their own words. Photo by Will Montgomery.

I wrote this song one Summer as just a random instrumental. I was bored at home most days and wanted to experiment more with recording my own music since that's basically what I'm in school for. It wasn't anything serious and there's really no deep meaning for the song, I was just messing around with a couple chords and layered a bunch of stuff on top of it. It sounded very glittery to me, which is why I came up with the name. We started playing it in Strawberry Launch when trying to write new songs. At first, it was tricky to try to implement it into a full band, but I'm so happy with what it turned into; it's probably my favorite track on the EP and super fun to play live. — Matrianna, Strawberry Launch
—
on August 17, 2021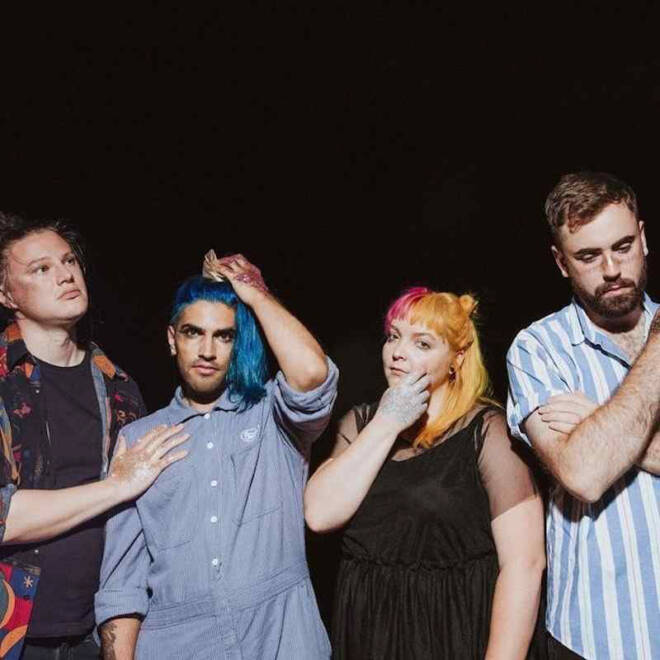 Basement Revolver - Skin
---
A wall of distortion and feedback introduces the newest track from Ontario quartet Basement Revolver. "Skin" is a dream-pop, shoegaze-inspired track that could hold its weight next to veterans of the genre like Beach House and Slowdive. With Chrisy Hurn's dreamy vocals atop of building guitars and massive sounding drums, the song feels like simultaneously floating and sinking into the floor. From their first release, Basement Revolver's lyrics have presented an emotional and introspective look at the world, and "Skin" is no exception. The track meditates not only on self-image but the way in which others affect the way we feel about ourselves and our bodies. With the burning chorus lyric "I wanna feel at home / In my skin, in my skin," the song hits on the important connection between our minds and our physical bodies that is still too often overlooked. The music video for the track is a reflective reverie that reinforces the themes of the song and deepens the imagery created. Photo by Steph Montani.
—
Sofia Soriano
on August 17, 2021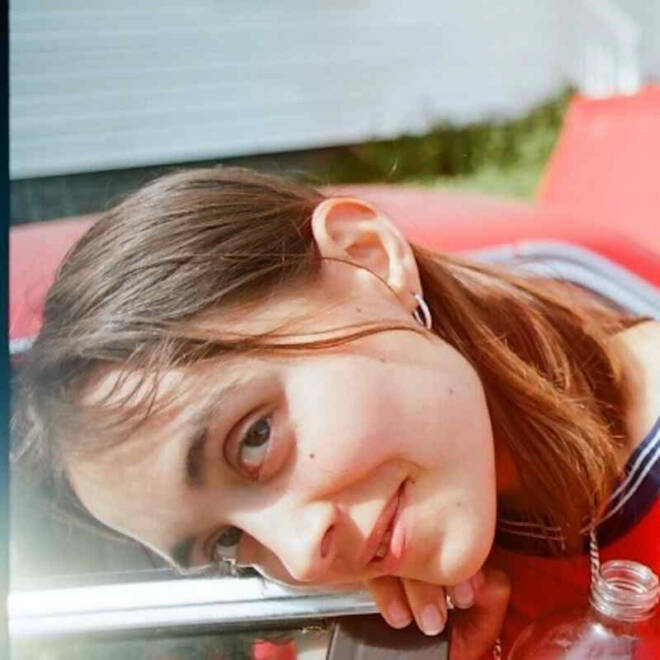 Premiere

Abby Huston feat. Benét - Higher
---
Premiering today is the sweet new single "Higher" by Abby Huston, a hometown signing to Richmond's EggHunt Records, which flaunts Virginia's flourishing local music scene. Akin to the delicate, emotionally resonant crooning of artists like Raveena and Arlo Parks, Huston blends a mellow R&B sensibility with the impassioned intensity of the emo revival music they cite as a major influence. Crafted alongside collaborator Cameron Smith, who also produces under the moniker Not Kevin, "Higher" finds Huston approaching insecurity with gentle nuance. Fellow RVA singer/songwriter Benét joins to say "I just got a feeling that things will change," their rich vocals a nicely rounded foil to Huston's own airy delivery. Together, they make space to raise themselves up in a world that might not always be as forgiving as we need. Sometimes, the most meaningful gift is to honor oneself.
In Huston's words, "'Higher' was such a pleasure to make with Cam and Benét. It was a kinda rainy day...Benét and I stepped out on the porch and wrote through the walls while Cam was laying the beat and we had a really beautiful conversation about how I had been feeling. Sometimes we aren't feeling uplifted in our lives but ultimately it is only our onus to honor our worth and not internalize every little thing people could be thinking about us."
Preorder their sophomore record AH HA here, due out this fall via EggHunt Records. Photo by Ryan Gary.
—
Ysabella Monton
on August 16, 2021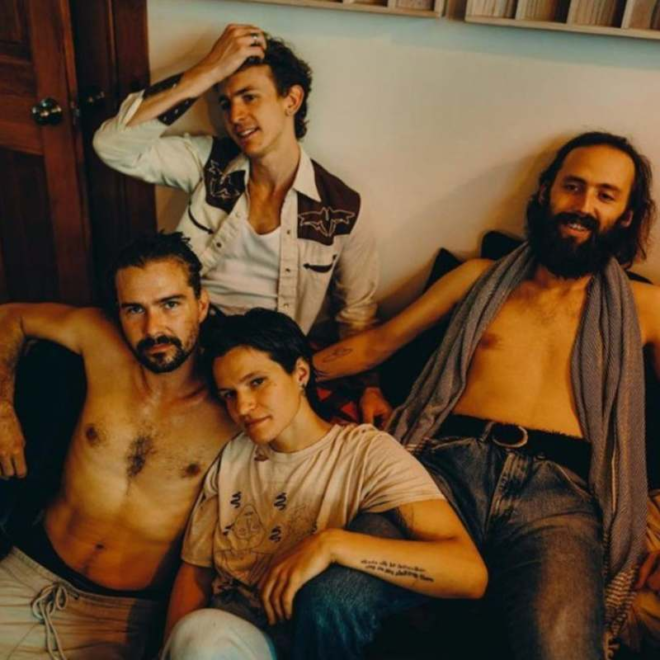 Big Thief - Little Things
---
New Big Thief! Everyone rejoice! The Big Thief fandom was well-fed in 2019, getting back-to-back albums from the indie-folk quartet in a matter of months. The self-identified "earth sister" albums garnered critical acclaim, with U.F.O.F. earning a Grammy nomination in 2020. While the band hasn't made music together in some time, their lead vocalist and songwriter Adrienne Lenker released an album titled songs and instrumentals, which also received critical acclaim and was easily my personal favorite record of the year. "Little Things" is one of two singles that dropped this week from Big Thief, the other track being "Sparrow." These tracks operate best when played side by side, embodying what Lenker does so well as a songwriter: world-building. Every song has its specific place within a purpose-driven order of play. The vibrant and glistening musicality of "Little Things" quickly becomes more and more chaotic and disjointed as the song plays on, elevating and squeaking as the lyrics escalate in tension and worry. The speaker feels used, out of place and claustrophobic. But there are still ruminations of deep affection, leaving her obsessed and restless.
These songs are a fascinating introduction to whatever new project Big Thief has in the works, and I personally can't wait for them to blow our minds again. Listen to "Little Things" wherever you stream! Photo by Josh Goleman.
—
Hannah Lupas
on August 13, 2021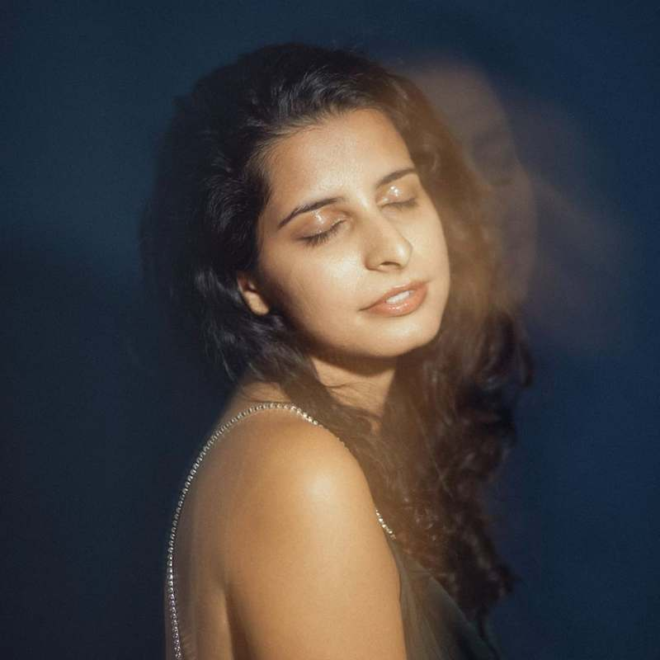 Naina V - Play Pause
---
Naina V's debut single "Play Pause" is a much-needed break from both the universe outside and the universes we all carry inside. The Singapore-based singer/songwriter chose to present her music to the world with a light song about going slower and getting "lost in white noise." It's particularly symbolic of a moment where life goes faster than it's ever gone, but we've just been forced to stop and contemplate the finitude of everything and everyone. While the guitar track on "Play Pause" will make your soul soar towards a simpler, dreamlike life, the bridge will ground you back to the present, reminding you of the moments in life that allow a deep breath. This song is a strong debut for a powerful voice that is just getting started. Photo by Harsha/Honest Media.
—
Giulia Santana
on August 13, 2021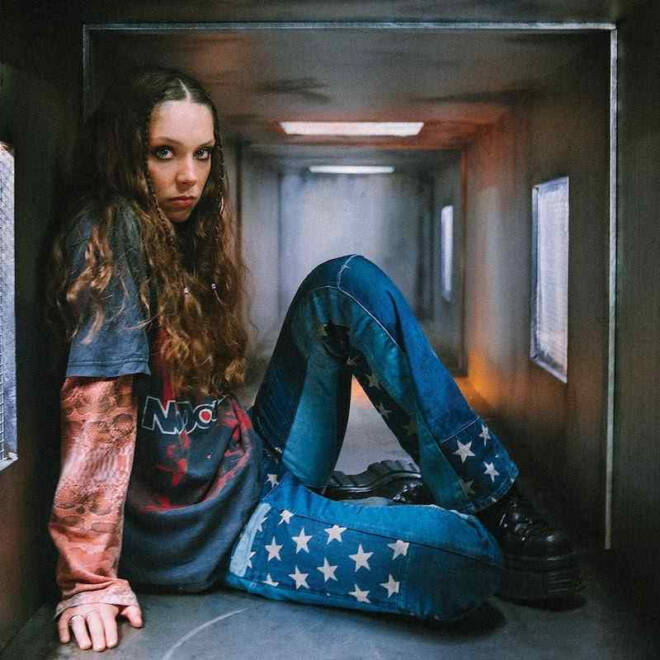 Holly Humberstone - Please Don't Leave Just Yet
---
British indie rock newcomer Holly Humberstone's newest single "Please Don't Leave Just Yet" is as emotionally direct as its title entails. A bare-bones breakup song, the track finds Humberstone wrestling down her own desperation as she pleads to not be left alone. It's a glowing, moody pop song that you'll want to hear over and over (even if it makes you a little emo). It's got that gorgeous, lagging, night drive quality prevalent in so much of Humberstone's music. The urgency of her language couples perfectly with Matty Healy's arrangements. Sweeping, vulnerable and frail, the lyricism is bolstered by Healy's surprising and nuanced pop production. It's quintessentially The 1975-esque pop, with layered, interesting vocal effects and punchy saxophone parts that you'd never envision for an emotionally charged pop hit, and yet it somehow fits. That's the mastery of these two British indie pop voices: they revel in the unexpected. The 1975's most recent album, Notes on a Conditional Form, was their most experimental album yet, genre-jumping from electronic to country. Humberstone is an anomaly herself, having garnered critical success following her first EP release (Falling Asleep At The Wheel) at the age of 21. Healy's established himself as a household name in the modern Britpop scene, working with everyone from beabadoobee to FKA Twigs, and Humberstone is quickly emerging as a titan in her own right. I'm looking forward to hearing more from these two in the weeks to come, with Humberstone's sophomore EP arriving on November 5.
—
Hannah Lupas
on August 12, 2021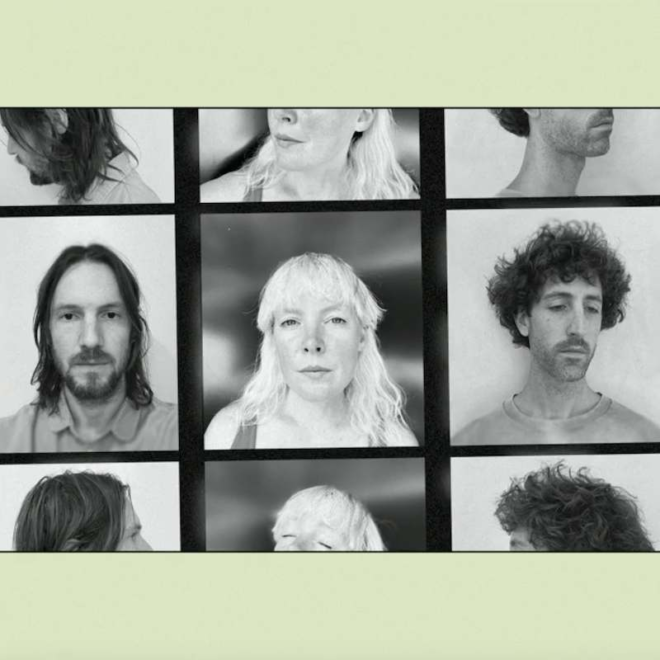 Amelia Meath & Blake Mills - Neon Blue
---
Imagine you're watching a car drive down a mostly empty highway; it's dark and late, they pull off into the parking lot of a 24-hour diner. A lambent neon sign hangs from the window illuminating the now-parked car's glossy exterior. The passengers get out and order coffees at the booth under the light fixture. The sign's glowing message shines against the glass, each letter taking a turn before they blink together. Feeling restless in their seats, they finish their coffees and decide to go: It's nothing new here anyway, they agree and turn towards the road. Onto the next spot, onto the next night, wherever that may be.
Amelia Meath's rich vocals and Blake Mills mellow and subdued instrumentation decorate "Neon Blue," a track that'll find you nestled within the ominous comfort of a late night and a good friend. The gently eerie debut single arrives as Meath and her Sylvan Esso-counterpart Nick Sanborn launch Psychic Hotline, an artist-led record company that strives to do right by creators in radical ways. "Neon Blue," along with its B-side reinterpretation by Sam Gendel, is the first of several collaborative singles to be released over the next few months. In addition to this project, entitled the Psychic Hotline Single Series, Sylvan Esso has announced that their self-titled debut album will be the first release of what they're calling the Psychic Hotline Reissues. Welcoming a new era of the movement-filled and sonically charged project that so many have come to love, "Neon Blue" masterfully scores the transition as a new chapter of Sylvan Esso begins. Photos by Blake Mills, Nick Sanborn and Marcella Cytrynowicz.
—
Jenna Andreozzi
on August 12, 2021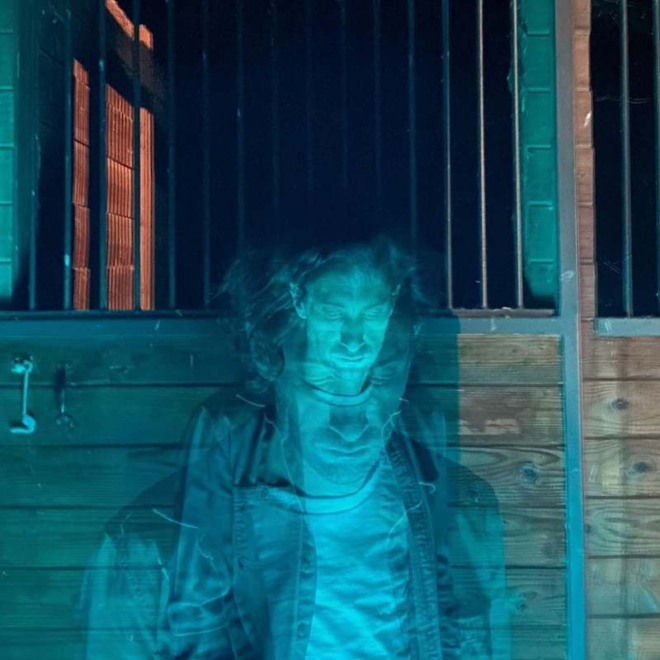 Atlas Engine - All I Want is Everything // Alternate State
---
With their newest EP When the Compass Resets… Part 1, indie rock band Atlas Engine brings us back into their expansive universe of sound with standout track "All I Want is Everything // Alternate State." The vocals of the band's founder Nick LaFalce and vocalist Meredith Lampe narrate an unbound, relatable sentiment, yearning for something that doesn't feel like it's ever going to come. There's no denying the atmosphere of nostalgia and desire that grows from start to finish. Artists like Atlas Engine so seamlessly weave together two individual halves into one cohesive story, like the track is almost in conversation with itself. The striking crescendos exemplify the tone of the song's body and the last portions retain that trademark gorgeous soundscape. We end with a montage of sound that blends perfectly and then takes its final rest. When nothing seems satisfying enough, let your ears find respite in the capable hands of Atlas Engine and their atmospheric, cinematic universe of sound. Photo by Atlas Engine.
—
Julie Gentile
on August 11, 2021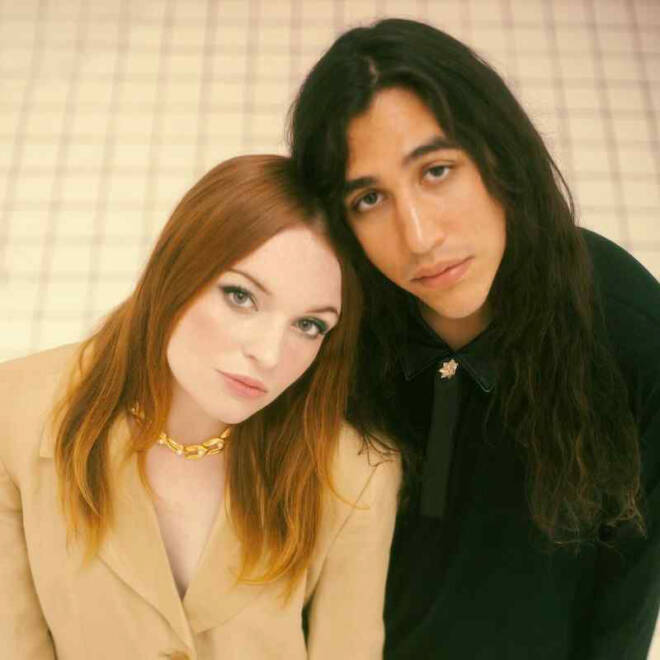 Drauve - Search Party
---
Dream pop duo Drauve is comprised of Pittsburgh natives, Victoria Morgan and Stephen Grzenda. In their second track out this year, "Search Party," Drauve musically captures a relatable story about finding oneself amidst the noise of others' expectations and opinions. Intertwined through textured euphoric reverb and echoing vocals, the lyrics reveal the singer's personal journey dealing with mental illness while grasping for a sense of her own truth. "Reaching for a sign of life 'cause there's no end in sight" reveals the necessity for an escape from what others think and how empowering it could be to simply to live authentically. A sense of honesty and inward reflection defines the song's journey home. The combination of airy vocals, lyrical depth and a mesmerizing, dreamy soundscape leaves us hopeful for more tracks from the duo. Photo by Jesse Schlauch.
—
Erica Tello
on August 6, 2021