Buzzing Daily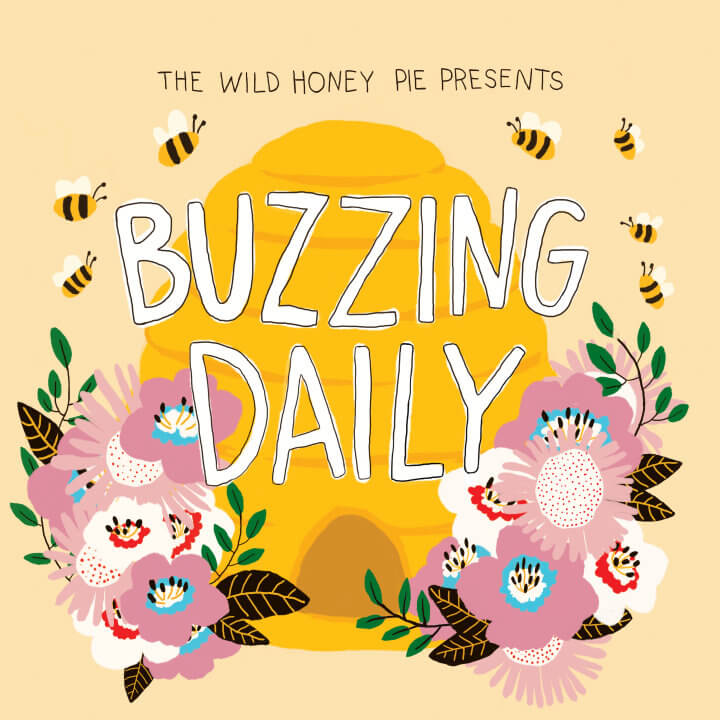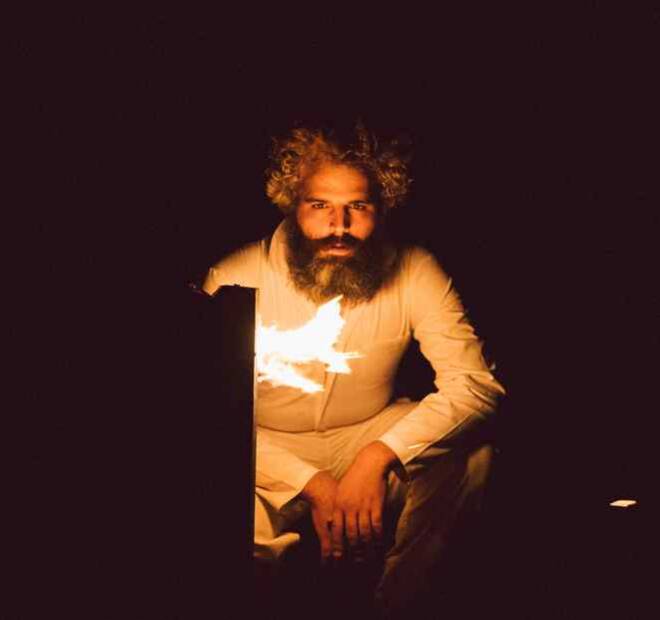 Rainstorm Brother - Fire You Light
---
John Isaac Watters, the vocalist of Rainstorm Brother, used to work as an architect. When listening to the careful arrangement of "Fire You Light," the second track on the folk-rock duo's new EP, Part One, it's easy to understand why. His vocals are a little bit The National, a little bit Modest Mouse and a lot of vibrato, acting as the foundation around which all the other instrumental sounds are built. Classic elements of crooning folk merge seamlessly with experimental synths and percussion that evolves into something almost orchestral, leaving the listener with a song entirely in its own genre. The opening synth, which can best be described as a violin being played backwards, sets the tone for the unconventional mash-up of sounds, but with a traditional structure and a time signature fans of indie pop will be familiar with, "Fire You Light" will appeal to a wide-variety of listeners.
—
Britnee Meiser
on November 19, 2018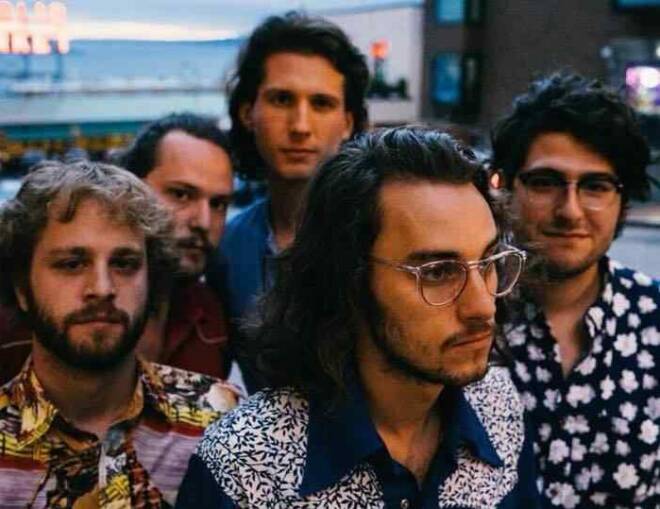 The Evening Attraction - Out On A Trip
---
"Out On A Trip" is the latest single by Chicago rock & roll band, The Evening Attraction. This tune was recorded straight to analog and produced by Twin Peaks', Colin Croom. As a listener you feel the pulse and the progression of the well-crafted lyrics. "Awake in a dream / But the night's not ending / You think you're asleep / But your eyes wide open / You know who you are / But now you're forgetting." Each verse paints an abstract picture, an out of body experience. But the chorus is repetitious and clever in a way that brings you back realizing it was just a trip, and it's all in your head. The Evening Attraction is creating music lyrically that is contemporary enough to stand amongst its peers but melodically respectful of the classics. The Farfisa Organ is reminiscent of the late 60s with vocal harmonies to match. These boys are the ones to watch. Stay tuned for more new music coming in early 2019.
—
Sophia Theofanos
on November 12, 2018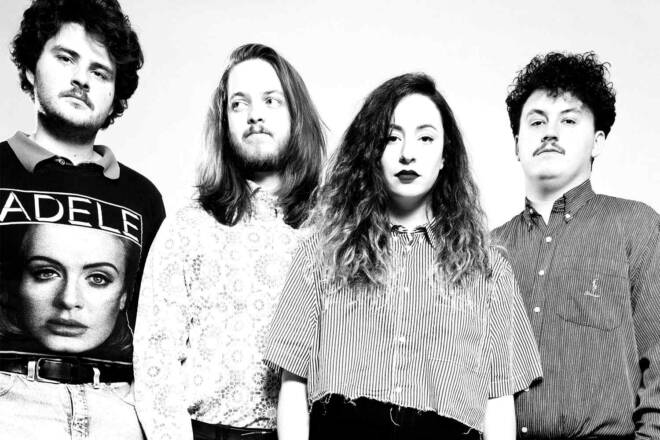 Tallies - Beat the Heart
---
With every corner of its soundscape filled to the brim with dreampop's characteristic delay effects, it's tough to make out every word of every line of Tallies' new single, "Beat the Heart." But that's not really the point. Singer Sarah Cogan's voice proudly shows the influence of The Smiths on the whole band, echoing Morrissey's emotive depth and long syllables. The band describes this song as a rallying cry against "the lack of empathy that exists so strongly today" and hides that message in an airy earworm, hoping that it will carry listeners through difficult elections cycles and long nights post-Daylight Savings Time. Tallies announced their arrival into the world with their first single "Mother," another entry from their new album due in January, more surf-pop than shoegaze in both sound and imagery, Tallies show that they are able to blend and contort their many influences into modern sounds.
—
Daniel Shanker
on November 12, 2018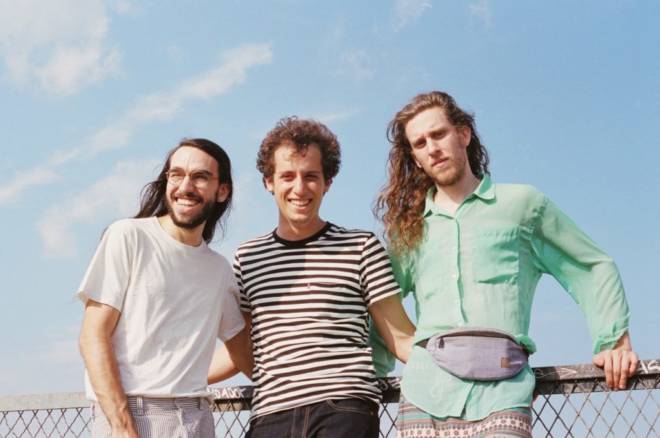 Ackerman - Loverboy
---
Ackerman's "Loverboy" is the heartwarming single you need as the days get shorter. Bringing us back to summertime memories via Beach Boys-esque harmonies and vibrations, the dream-pop trio recalls an awkward first date. The airy falsetto takes the forefront over ambient guitars and a funky drum loop that will have you bopping along. Ackerman effortlessly fuses sounds that could easily stand on their own into a unique, complete track. The attention to detail from the muffled intro to the subtle vocal backings allows you to explore something new with every listen. With the band's debut EP releasing on Nov 16, we're sure there's a lot in store for these Brooklyn new-comers!
—
Lizzy Jones
on November 9, 2018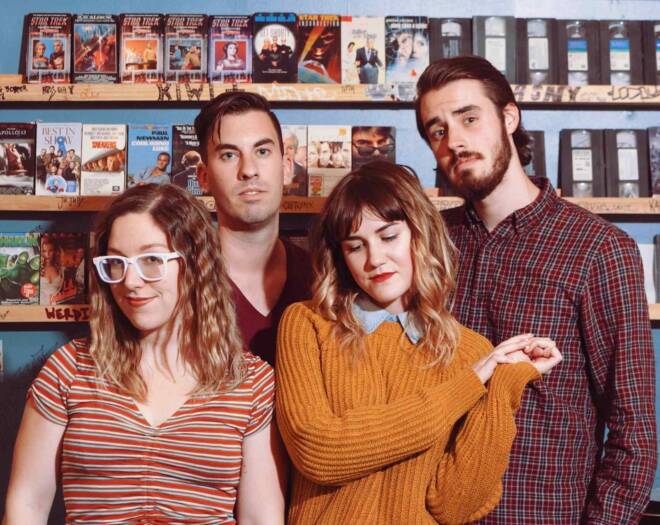 Kuinka - Wet Cement
---
Don't let the perfect be the enemy of the good, says Kuinka singer Miranda Zickler, albeit with a far more vibrant energy. "Wet Cement" is a bouncy tune punctuated by Rick Astley-inspired drum fills and quick guitar trills, while low-end synths blend with Jillian Walker's growling cello. Lucius fans will appreciate the song's subdued dance vibe and the vocal harmonies panned out wide, but the lyrics paint a darker picture of "landmines and concrete clearing out the town." 
"Wet Cement" calls to mind things that are never finished, never good enough or always improving, worry not if those improvements are for better or for worse. "Every wall here says the phrase / 'Heaven wants to hold me down,'" sings Zickler, with some abstract ideal of perfection preventing others from being content with anything. Based out of Seattle, the imagery most obviously alludes to the rapid growth and gentrification of the city, but Kuinka praises the good, rather than the perfect, in all its forms. The second half of the song is a wordless celebration of the present, honoring what we have now and slowly building upon itself rather than tearing down the groundwork to create something potentially shinier.
—
Daniel Shanker
on November 9, 2018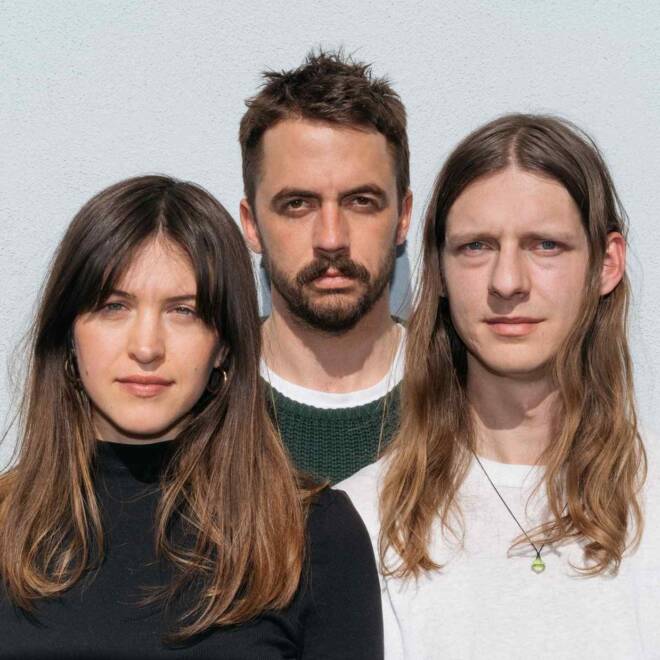 Major Murphy - Come By Sunday
---
Before you even hit play, the title of "Come By Sunday" will accurately give away the essence of this song. Easy like a Sunday morning and twinged with the nostalgic sound Major Murphy has come to master, this love song bares semblance to the folk classics. "Come By Sunday" shows us a side of a slow, down-beat song that's more picturesque and loving than sad, much like Simon & Garfunkel's legendary tunes. "I think we can go a whole long way together / Remember where we've been," frontman Jacob Bullard sings. After their debut album released this year, the band decided to pay homage to their past by releasing an EP of bedroom recordings from a time where Bullard was still honing his sound and songwriting craft. Named after the house the EP was written and recorded at, the Lafayette EP holds warmth and history within it, which is beautifully seen in its first single.
—
Dara Bankole
on November 9, 2018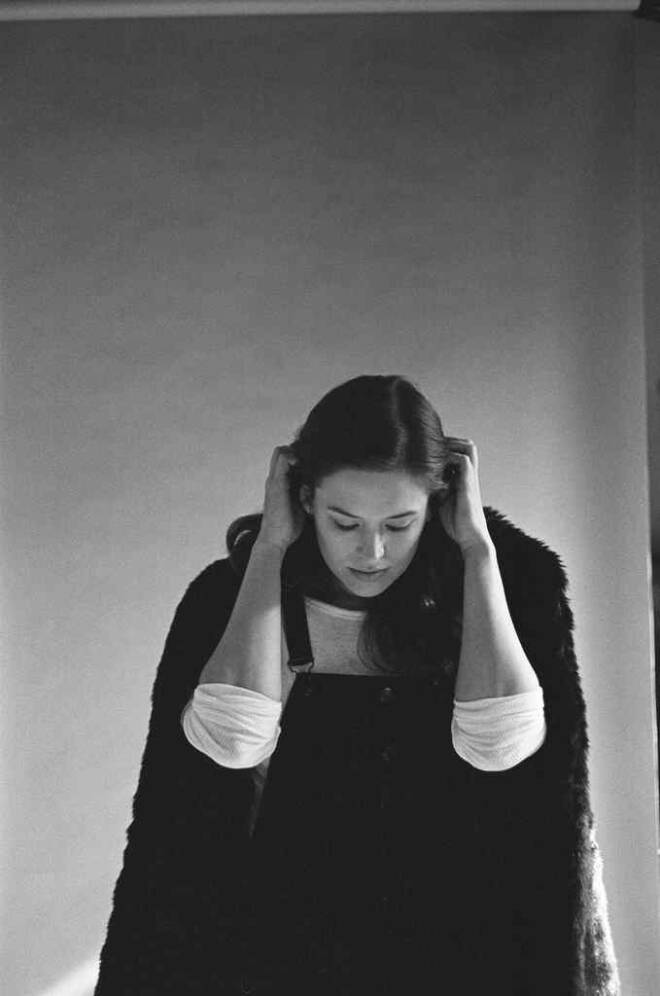 Birch - Labor Fruit
---
"Labor Fruit" by NYC-based indie-pop duo, Birch is out today! Listening to "Labor Fruit" feels like one insanely gratifying deep breath. The etherial quality to the music production and to singer-songwriter Michelle Birsky's voice creates a very calm inquisitive approach to a very noteworthy subject matter. We've stood here once before / It didn't go so well / We stood at the door / Knocked down the door/ Let's push down the door. / The song looks back on the feminist movement of the past and reflects on where we are today. It's about coming up against adversity and questioning whether or not you can keep on fighting. Be on the look out for Birch's debut LP femme.one coming early 2019. In the meantime see Birch live with Eyal Hai & Friend Roulette at Elsewhere on 11/17!
—
Sophia Theofanos
on November 8, 2018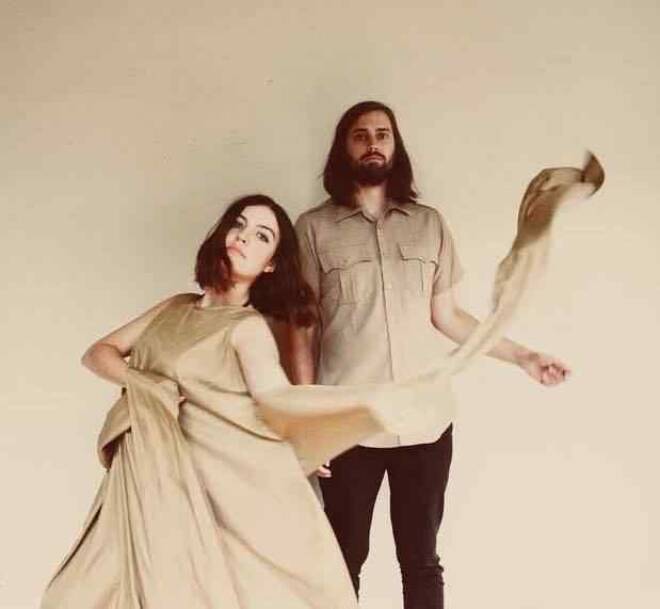 Frances Cone - Wide Awake
---
Nashville's Frances Cone recently released their new and noteworthy single, "Wide Awake" off of their upcoming album Late Riser. The song mixes different elements from soft-pop to electro and infuses it into one synth-filled emotional track. As Christina Cone sings the chorus the breathy echos and harmonies fill up the airwaves and resemble a mosaic, each separate piece beautifully fitting together to make a work of art. It's no doubt that her vast musical background expanding from classical music to popular music has helped her create a clear vision for her own music. Together Christina Cone and Andrew Doherty create Frances Cone's enchanting and innovative soul pop sound. Be sure to check out our Buzzsession with them from back in March and stay tuned for their new album Late Riser out early next year!
—
Dara Bankole
on November 8, 2018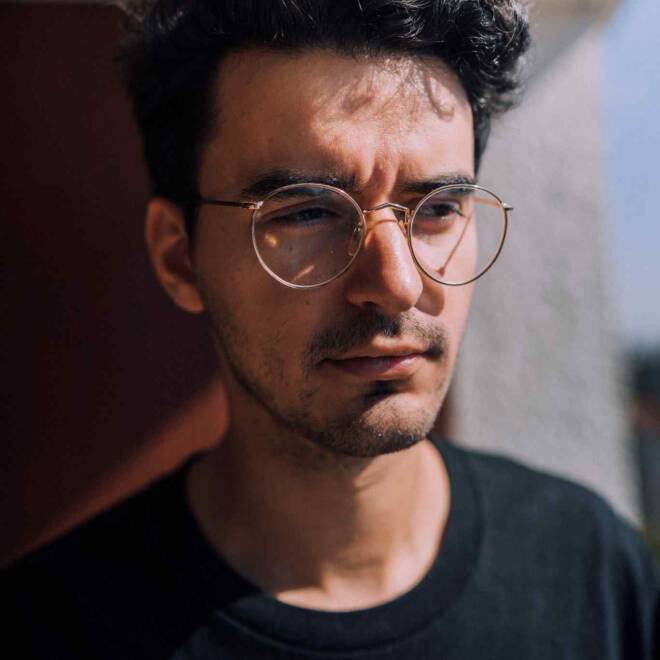 Zimmer ft. Panama - Wildflowers
---
We all have an imaginary place of escape. A setting that lies somewhere in between make-believe and a place we've actually been. It's nearly impossible to jot down or sketch on paper. This perfect place exists nowhere besides in our own heads. French producer, Zimmer, and Sydney-based singer Panama's recent collaboration, "Wildflowers" takes a different approach to this very concept. Instead of aiming to tell us exactly what each of their made-up settings might look like, they tell us what it feels like to enter that abstract space. The track seethes with astral textures, layered synths and lavish yet earthy percussion. It cultivates an ideal balance between rich, maximalist production and a stripped-down sound that evolves organically with each passing moment. "Wildflowers" is feeling like you're walking barefoot on a warm, cloud-like surface only to look down and realize you've been walking on cold concrete with heavy boots. It's racing towards a feeling of deep exhilaration while sitting still. Have a listen and re-enter that place.
—
Andrea de Varona
on November 8, 2018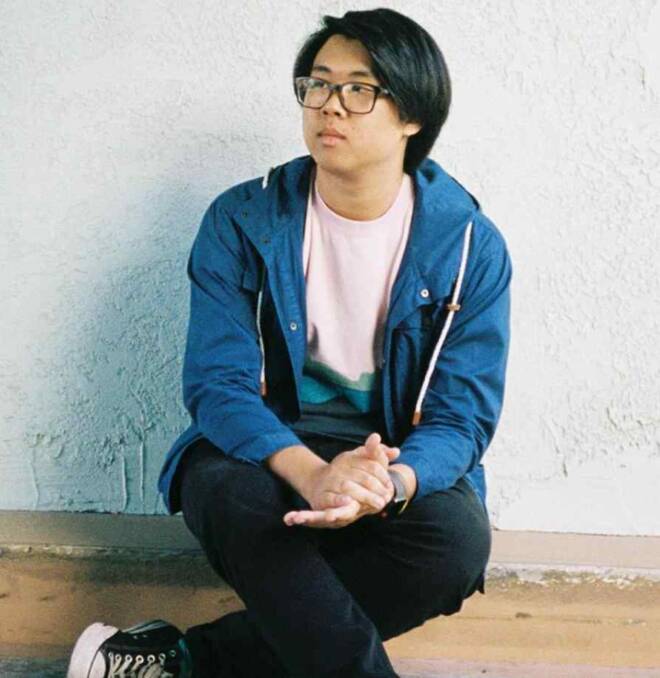 Ginger Root - Ohio
---
Ginger Root, aka Cameron Lew, released his third album Mahjong Room this past June. The last track on the work, "Ohio," is a nod to the oldies which initially inspired Lew to begin making music. Although the work can be defined as indie bedroom pop, what largely sets the album apart is the soul influence heard throughout each of the songs. "Ohio" manages to compress all of these songs into two and a half minutes of indie soul pop, with a sound similar to a mix between Vulfpeck and Stevie Wonder. Lew, a film major turned rock star, performs the majority of the instruments on the track, while also doing the engineering, mixing, and mastering. For an artists so clearly dedicated to precision, "Ohio" is a laid back song with a vocal hook that seems to float over the sounds that he is creating.
—
Samantha Weisenthal
on November 7, 2018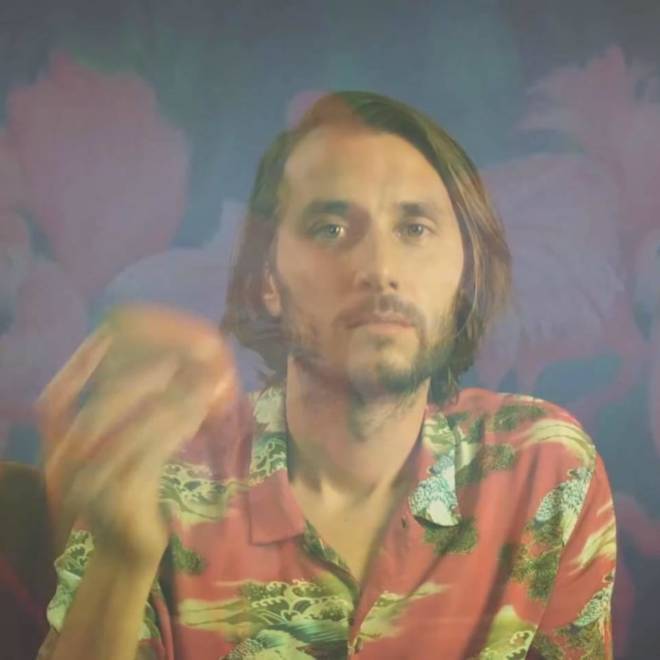 Mike Edge - So You're Young
---
Mike Edge is a Los Angeles based singer-songwriter, multi-instrumentalist and a producer whose newest single "So You're Young" is a delightful, genre-bending, soundscape. Tinged with luscious guitars, exuberant bells, and atmospheric keys, his hazy voice is a relaxing escape. The lush female backing vocals add a surreal coating as the waves wash over in the background. In the span of one song, Edge moves between genres, providing an intimate setting within the past and present. The track feels like a celebration of life as he repeats "Here I am" and, for him, it is. The release of "So You're Young" coincides with Edge being released from the hospital following a life-threatening accident. It's songs like these and stories like Mike Edge's that remind people to embrace their youth and live life to the fullest.
—
Shayna Chabrow
on November 7, 2018