Buzzing Daily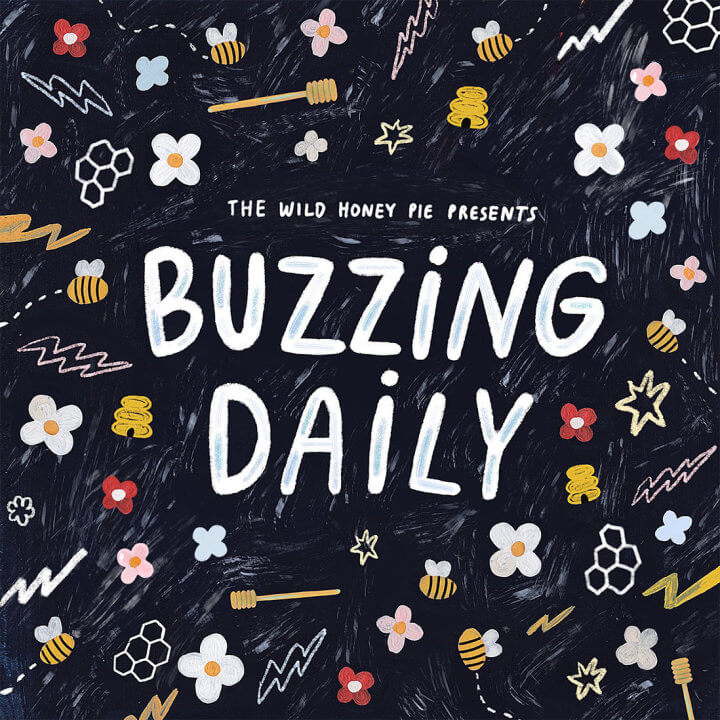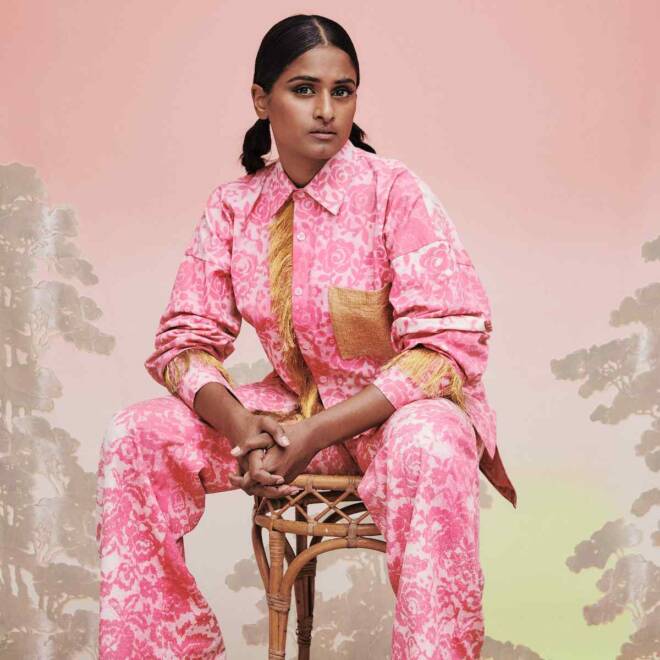 Priya Ragu - Good Love 2.0
---
I love writing about music: the chance to sit and grapple with someone's art, the chance to share what it means to you. But sometimes it feels intimidating and humbling. Such is the case with Priya Ragu's "Good Love 2.0," a remarkable song so creative and sure of itself, it feels hard to do it any justice with mere words. Wasting no time, it opens with a Kaytranada-esque funky groove. The bass rings while Ragu dazzles with smooth vocals. After dancing our way through the chorus, the second verse showcases Ragu's range. She reappears, rapping her way through with confidence and composure. Few can float so effortlessly across styles and genres all in the course of one song. Just shy of the two-minute mark the tune takes a wild new turn, exploring something entirely different. Ragu pulls from South Asian influences, cultivating a moment that demands your attention — a fresh take on a more typical trap structure. The intensity subsides as mesmerizing waves of vocals emerge, at the same time soothing and breathtaking. And although the end of the song is nearly unrecognizable from the start, each moment, each choice, feels purposeful and earned. "Good Love 2.0" is a song that stands on its own and earns your trust along the way, and it's just a taste of Ragu's promise. 
—
Max Himelhoch
on October 16, 2020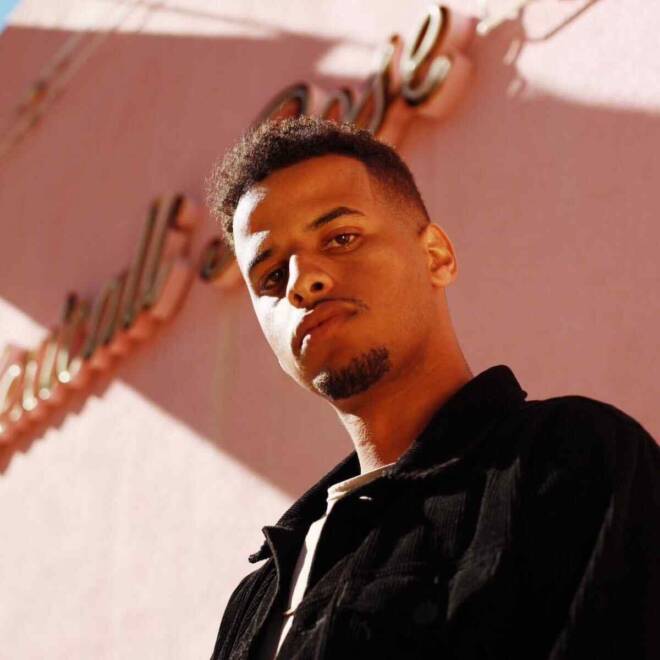 Christian Kuria - Enemy
---
Almost nine months after the January release of his charming Borderline album, the multifaceted artist Christian Kuria has returned, this time wielding a sonically pleasing new single to start those fall playlists with. "Enemy" flows together and settles into the ears of the listener with ease and cohesion, similarly to the way the song was created. As Kuria shared with vacancy. magazine, "My process is usually pretty meticulous. It often takes me several days or even weeks to complete a song, but it's really exciting when a tune comes together without a struggle. 'Enemy' was one of those songs; I wrote and produced it in a day. Everything just worked, and I wasn't afraid to try a new approach stylistically." 
"Enemy" is a harmonious sensory experience of its own, carrying colorful guitar riffs, a dreamy soundscape and a celestial vocal palette that will uplift listeners into the clouds. The alternative R&B track spoils us with its excellent production, just like that of his well-loved renditions of contemporary music on YouTube. Yet Kuria is an artist whose own music and sound is ever-growing and will therefore be everlasting.
—
Bianca Brown
on October 13, 2020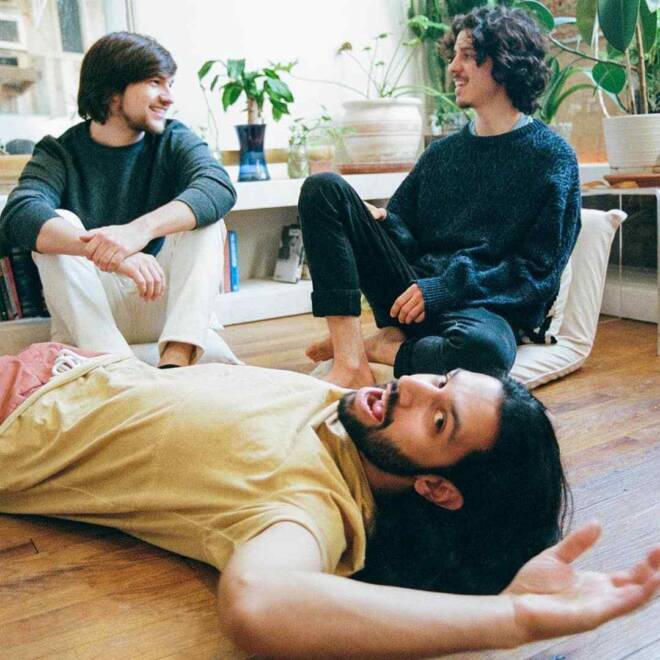 Ritual Talk - relate2
---
Ritual Talk's newest offering "relate2" has a soft and soothing groove that builds to a gentle fullness in the last third. "You want someone to relate to / you got more than that coming 'round," Alex DeSimine repeats with layered vocals over a bright but sparse guitar, before it's joined by laid-back and gentle drums. The Brooklyn-based indie psych-soul band slowly layers synths and vocals to create a landscape of sound that feels thick and almost tangible like a morning fog. It never breaks out or builds to a climax. Instead, it explores every inch of its pocket, leaving no space untouched by the end. The simplicity of the repeated two-line chorus keeps the track grounded, allowing for expansion sonically while the verses take the message of yearning for connection a little deeper. But maybe you don't need other people to find the wholeness you desire; as the last line of the second verse suggests, "you want love and you want safety / shouldn't that start inside?"
—
Corey Bates
on October 13, 2020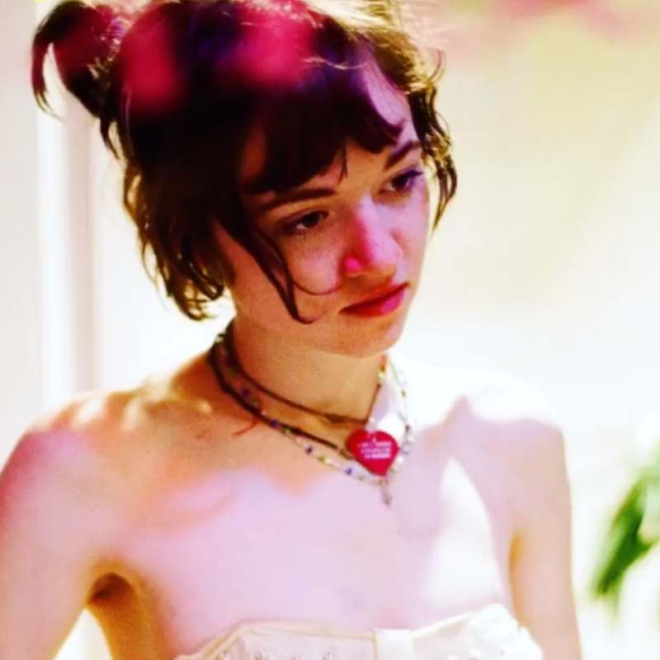 Tuesday Faust - Grace
---
What happens when the present painfully collides with the future you imagined? It's a question that Portland-based artist Tuesday Faust explores on her latest single, "Grace." Launching with a clanging train bell, the track establishes itself as an incredibly vivid storybook of a song. The lyrical narrative begins at the end of another story, with the opening line, "when she walked away, the train came." The way it's phrased, it almost sounds like she chose to walk away, and that somehow caused the train to arrive. Or perhaps it was a random coincidence of timing. Either way, one thing appeared as the other disappeared. Throughout the rest of the song, the narrator tries to reconcile the two and bring them back into the same space, even as she chooses to get onboard the train that carries her away. A synthetic whistle reminiscent of Thomas the Tank Engine begins to punctuate the end of phrases as soon as the figurative train arrives. The ironically tuneful whistle juxtaposed against viscerally visual, serious lyrics makes the story feel both dreamlike and achingly real. At the tail end of the track, the texture shifts to something minor and vaguely modal, resolving somewhere unexpected and open-ended. Charmingly existential, "Grace" straddles the line between literal and metaphorical, and takes up space in the back of your brain for days.
—
Allison Hill
on October 13, 2020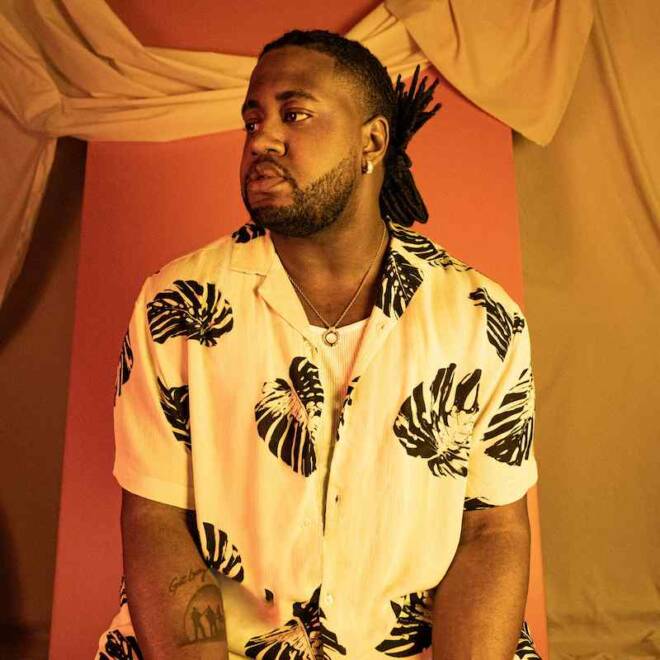 Xavier Omär - Like I Feel (feat. Mereba)
---
Every day contemporary music makes an ascension towards a production-led apex. The introduction of new stylistic approaches and advances to music has given artists and producers the ability to breach parameters of seemingly set genres, redefining music entirely while establishing a more creative and inclusive industry. Yet in all the good that comes with new means and styles of production, there are two sides to this coin, and many have argued that modern music production is oversaturated and is beginning to replace artist originality. 
Dazzling the world with both top-notch production and sublime artistry, Xavier Omär and Mereba give music fanatics the perfect middle ground in their latest collaboration, "Like I Feel." The track deciphers the internal musings of a pair of not-really-friends in order to answer the ultimate question, "Do you feel about me how I feel about you?" Vocally, the song stretches to planes outside of this one, with both artists gracefully re-intertwining soul into contemporary R&B with each stirring verse topping a bass and drum-heavy beat. "Like I Feel" is the presumptive eleventh track on Omär's forthcoming album, if You Feel, preluded by "So Much More" and "All Our Time" featuring Jae Stephens.
The San Antonio R&B/soul artist is much known for his passionate track "Blind Man," a track sporting 61 million Spotify streams and counting. Whether you've been rocking with Omär since his 2016 album, The Everlasting Wave, or happily discovering him from this new story-like track, the everlasting soul and passion in each of his songs will be enough to keep you satiated until the new album drops. Photo by ReeL HuMn / Brandon Lavender.
—
Bianca Brown
on October 9, 2020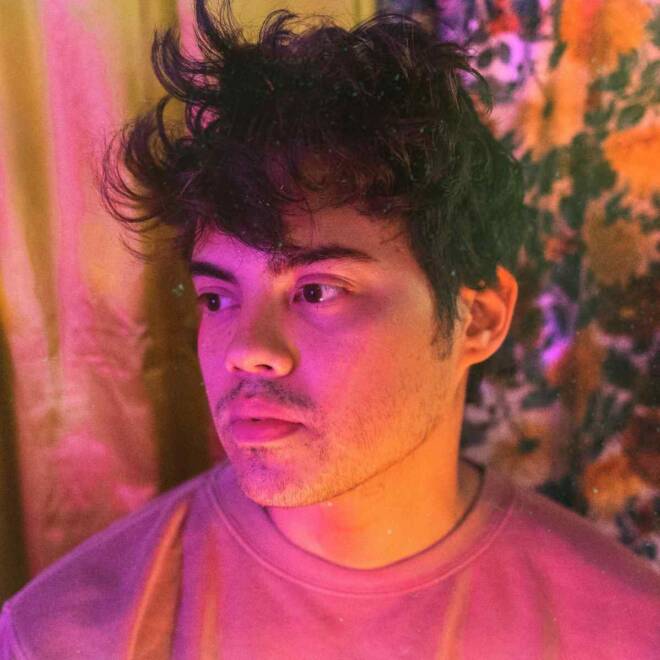 Tim Atlas - Cold Shoulder
---
Tim Atlas stays true to his DIY roots on "Cold Shoulder," a lo-fi tune that questions what vulnerability is worth. Penned, produced and mixed entirely by Atlas, the single teases his upcoming third EP, which will be his first as a fresh signing to Nettwerk Records. The R&B-saturated pop track blends ever-so-slightly dissonant chords with an animated beat as Atlas comes to terms with the end of something ambiguous, perhaps not worth calling a relationship, that was doomed from the start. "Drinking in the basement / Sinking in my own self doubt" has Atlas asking himself if he was the fool all along for leaving himself unguarded, if a shoulder to lean on was really so much to ask. For me, I've all but forgotten how to talk to people this year, much less forge intimate connections in an already vulnerable state. I see myself "scroll the web just to feel closer" all the time, and feel Atlas' regret in letting someone in. It's barely a whisper, the way Atlas distorts his voice to confess: "I wish you'd call just to say hi to me." "Cold Shoulder" perfectly encapsulates the ennui and introspection that so characterizes bedroom pop.
—
Ysabella Monton
on October 9, 2020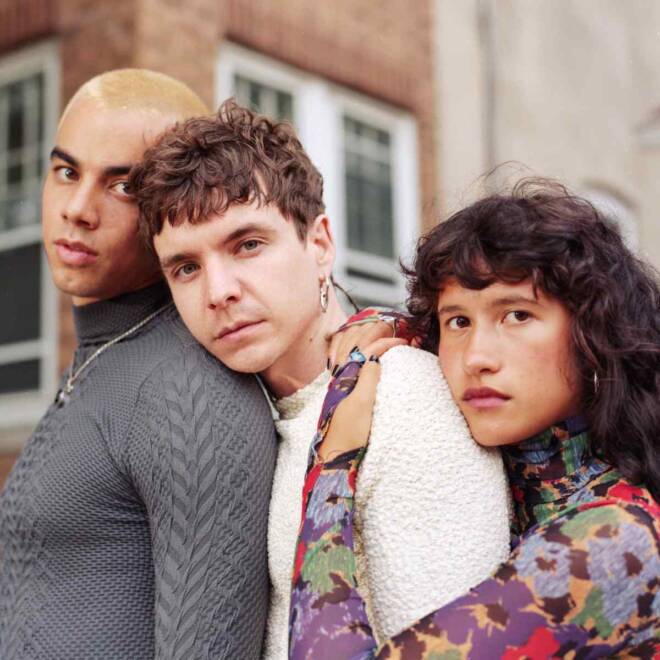 Couch Prints - Faces
---
Couch Prints is back with an electric anthem for those with recurring dreams and love spells. Songwriters Brandon Tong and Jake Truax have found an honest way to embody the perseverance that true love (even inexplicable love) can inspire without abandoning the celebration of inner strength that pales every other question and concern. The audience will undergo a resurrection with lead singer, Jayanna Roberts. Angelic tones and instrumental drones dawn an awakening that builds as if the song is slowly fighting to stand vertebra by vertebra. Eventually, Roberts charges forth to meet her fate. "I'm getting so familiar," she laments, with extraordinary confidence. "Faces" is an unconditionally loving friend to those who have chosen to follow their hearts, in spite of what the past has warned against. Photo by Wade Schaul.
—
Daphne Ellis
on October 9, 2020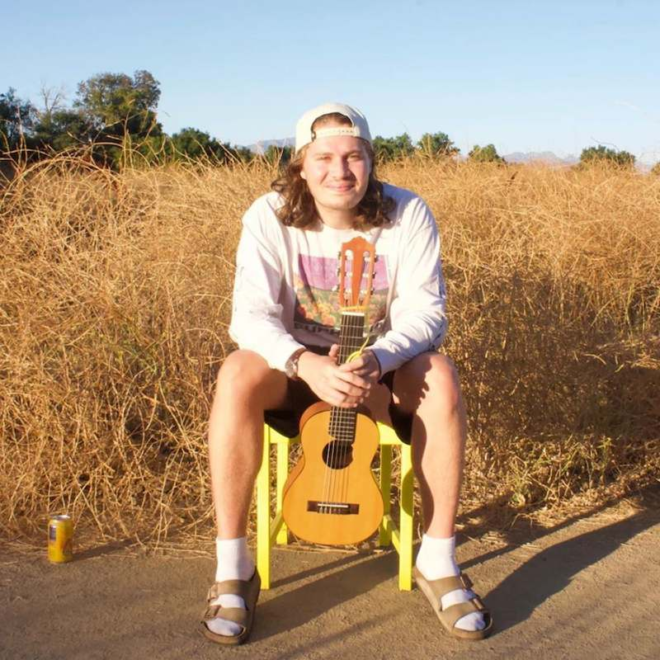 Jeremy Schmett - Devil
---
To put it simply, "Devil" is a groove to get lost in. There is a special vibrance about Jeremy Schmett's debut as a solo artist that is filled with honesty and grit, as well as optimism and uplifting cadence, as this LA-based producer/guitarist is not afraid to be his true self on all platforms. While the track initially hits your ears as an indie rock/pop tune, layers of Schmett's jazz and soul influences peel back to reveal his myriad capabilities, as he "dances with the devil in a pretty dress on the floor." This is an artist to be on the lookout for; a male Maggie Rogers with the guitar prowess of Tom Misch. We can't wait to see what kinds of genre-bending genius comes from Jeremy Schmett as he continues to make his mark on the indie music scene.
—
Elizabeth Woolf
on October 9, 2020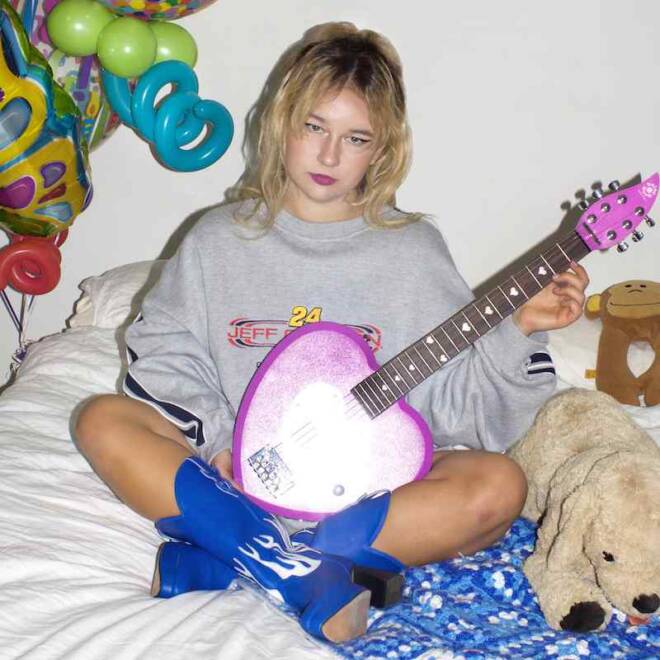 Mallrat - Rockstar
---
Australian singer Mallrat's languid new single "Rockstar" strips her electro-pop down to something darker, claiming ownership of her own heartbreak. Pulling away from her usual electro-pop form, the track finds Mallrat leaning into a 90's Britpop and psych rock sound straight from the dated living room in the single's album art. Trading in bouncing synths for weary chords, the song exists in the exhaust haze her last lover left behind. "Don't think you're slick for cashing in on my magic," she calls out, and you wonder what it truly takes to obliterate those memories. Someone can take advantage of you in every which way, and even the glamorous distraction of being married to a rockstar, having a family and shelves lined with awards may never be enough. 
But by reclaiming the narrative, Mallrat shows that there's strength to existing in those feelings. Melancholy evolves into a self-satisfied apathy; she knows now that "When you call my name it'll be too late," while the groggy guitar outro serves as the final blow, pummeling those insecurities into the ground. In a statement, Mallrat explained how the songs she's written lately "have been me realising my power." While she's made her name known with a handful of EPs since 2016, "Rockstar" is the lead single from her upcoming debut album due sometime in 2021.
—
Ysabella Monton
on October 8, 2020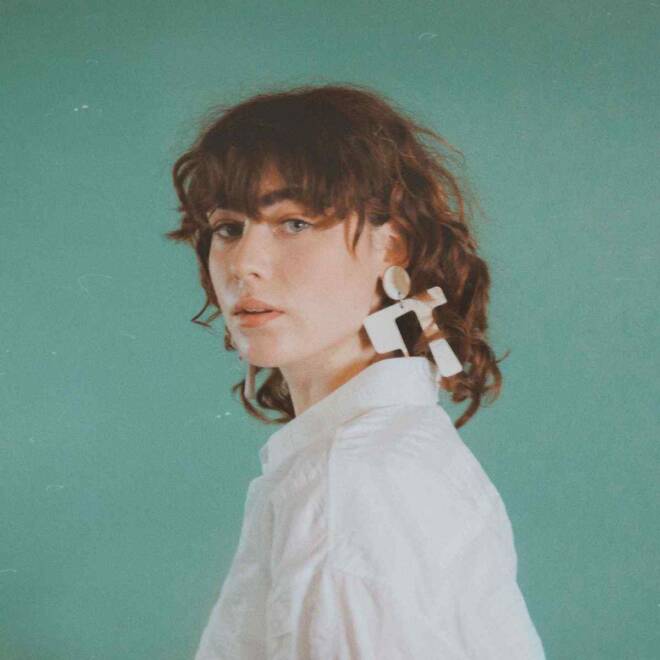 FELIVAND - Midsummer Sun
---
This recent single from Australian artist FELIVAND feels vintage yet brand new, giving timeless themes new life. The synths develop such rich character and attitude, while her vocals feel like a fresh wrinkle in today's incredible alt-R&B scene. The second verse opens with a line that I've kept returning to — "Every time I see you, feel like I gotta re-meet you" — and ends by asking, "What happened to the person I knew?" It's a moving distillation of the song's theme. FELIVAND reaching out for someone that's just not there to reach back any more. A gut-wrenching line that suggests this has been a repeated effort. Trying, hoping, believing that what once was good can be good again. But the ship has sailed, or rather we find that it's not even the same ship anymore — a devastating result. And as we feel for FELIVAND, we see there's more damage being done. This propels us into the bridge, an incredibly powerful highlight moment of the song. FELIVAND shines beneath this spotlight, a moment full of so much emotion and soul, with palpable pain. There's no beating around the bush anymore: "You don't think of consequence, the wrong type of confidence. You're hurting your friends." Can't get enough? Us either. Good news: her newest single "Ebb & Flow" just came out today as well.
—
Max Himelhoch
on October 8, 2020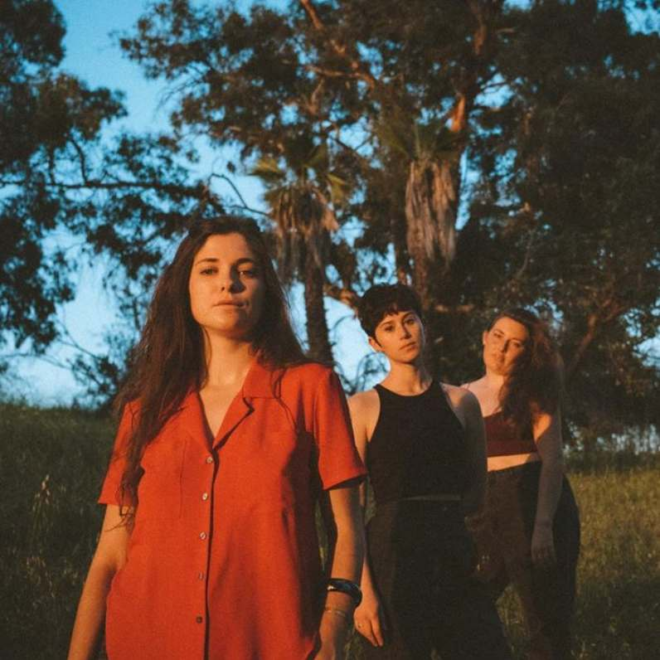 Stilljill - Waterslides
---
With its jewel-toned melodies and seamless harmonies, "Waterslides," the newest track from eclectic LA-based womxn-powered group Stilljill, gleams like a rose quartz in the sun. The track's shimmering synth tones, jangly guitar interludes and addictive rhythms (courtesy of Jill Parker) beautifully complement Alex Stills' self-harmonizations, which continuously hover throughout the piece with subtle urgency. While "Waterslides" certainly features elements of power-pop and contemporary rock, it is intentionally subversive: featuring gorgeous flecks of modern psychedelia and hints of pink static, it ultimately resists finite classification, as tracks of its impressive caliber often do.
"Waterslides" is the title track of the Stilljill's debut EP which is centered on the fluidity of the feminine experience and its intersection with the world at large. Photo by Abbey Sowick and Robert Perez.
—
Lilly Rothman
on October 8, 2020